The Unexpected Guest
Written by Agatha Christie
Directed by Richard Atha-Nicholls
Performance dates: September 16 - October 8, 2011
Set on a foggy night near the sea, this spooky mystery begins with the discovery of a dead man slumped in his accustomed chair with his shocked wife holding a pistol near by. The discovery is made by a stranger coming through the French doors seeking help after his car has run off the road in the rolling mist. A complicated plot is devised to deflect blame from the wife, and a houseful of alternate suspects become involved in the ensuing police investigation. This classic whodunit by England's mystery queen promises a happy immersion in all the fun of untangling the intrigue for audiences and actors alike.
To read the article featuring The Unexpected Guest from the September 2011 edition of News & Cues, our monthly member newsletter, click here.
About the Playwright
Agatha Christie is one of a select group of people who really need no introduction. According to the Guiness Book of World Records, she is the best selling novelist of all times. Her novels were translated into more than 100 languages, and more than four billion copies have been sold. She is best known for her mysteries, especially those featuring Hercule Poirot and Miss Jane Marple, but she also wrote romance novels under the pen name Mary Westmacott and was a successful playwright. The Mousetrap, which opened in London Nov. 25, 1952, is still in production, giving it the longest run of any play in history.
About the Director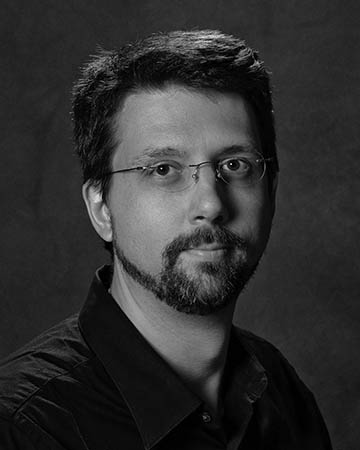 Richard Atha-Nicholls returns to Colonial Players to direct his first full-length play here. He previously directed the hilarious one-act Fingerfood during the one-act festival Snapshots in 2003. Since then he has directed An Inspector Calls at Bowie Community Theatre and Agatha Christie's Witness for the Prosecution at Greenbelt Arts Center.
Though not trying to work exclusively backstage at Colonial Players, he has been seen on stage at other area theatres as well as performing at the Discworld conventions in the UK.
Colonial Players was one of the first theatres at which Richard worked when he moved here from the UK, building a set piece for Hay Fever. Since then he has designed sound, run tech, covered for a stage manager, maintained the website, sat on the board as production director and currently advises the Operations Director on ITish things.
In real life he works for a telecommunication equipment vendor and helps keep the Internet running.
He would like to thank his wonderful staff, talented actors and all the Colonial Players' family for trusting him to direct this show. He'd also like to thank the incredible Amy for keeping him sane… or no less sane than normal. Love to C&A.
Director's Notes
Do you trust me?
That all depends on how well you know me. For those that do, I hope that you would, though I know there are some who don't. That trust is based upon our historical knowledge of each other. But if I was a complete stranger, would you trust me? Why would you? You don't know me. Yet I'm sure if you think hard enough, you can recall at least one action of a complete stranger that required you to trust them. For example, handing over the keys of your new car to the parking valet. Our choice to trust a stranger is based on our past experiences.
We trust Agatha Christie to give us a story with twists and turns and red herrings that keep us guessing, or at least unsure, until the very end. When you come to the show, you trust the actors to know and deliver their lines as their characters, making them seem believable in everything they say. But it's by Agatha Christie, so we know that at least one of these characters cannot be trusted. But which one?
When I was selected to direct this show, I made a decision that meant I had to ask the cast to trust me. Trust me as a director and trust that what I was asking them to do would help discover and create their characters. In return, I would have to trust them. I asked them not to read the end of the play. As I write this, a little over two weeks before opening, I can tell you the cast only just found out the end. As such, I believe that it has been beneficial in some of the character choices they have made. I trust them now to bring the story to life and lead you in the way only Agatha can write.
As a director, I have also had to trust my staff. Not an easy thing for me. Letting go and giving them creative choices and then trusting them implicitly to execute those choices along with my vision. And lastly, I have had to trust my [meddling] stage manager – without whom this show would not run as envisioned.
Do you trust me now?
The Cast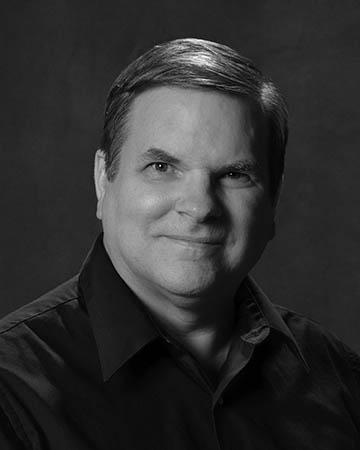 Mark T. Allen (Inspector Thomas) — Mark is delighted to be in his first show with The Colonial Players. He was seen on stage most recently in the ensemble of Laurel Mill Playhouse's production of The American Way. Over the last ten years, he worked both on stage and behind the scenes with the Columbia Community Players, Prince George's Little Theater, the Rockville Little Theatre, the Howard County Summer Theater, the Centennial Players, the Greenbelt Arts Center, Try-It-Out Theater, the Kitamaqundi Players, and the Hampton Players. Favorite roles include Mr. Potter in It's a Wonderful Life, Curtis Appleby in Night Watch and Detective Sgt. Burchitt in An Act of the Imagination.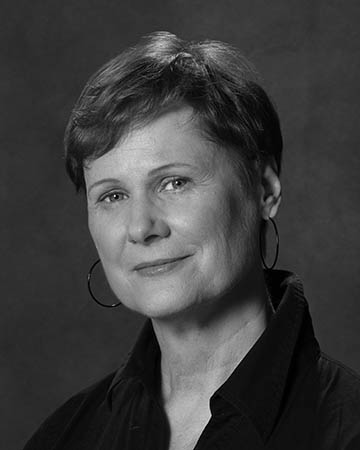 Jean Berard (Miss Bennett) — Jean is not new to the stage, having played leading roles in The Odd Couple (female version), Lettice and Lovage, The Supporting Cast, Miss Firecracker and Stepping Out to name a few. She is, however, new to The Colonial Players, and would like to thank her wonderful husband for bringing her to the Annapolis area so that she could be part of the group. Jean currently teaches Spanish at Severn School and is the chair of the Foreign Language Department.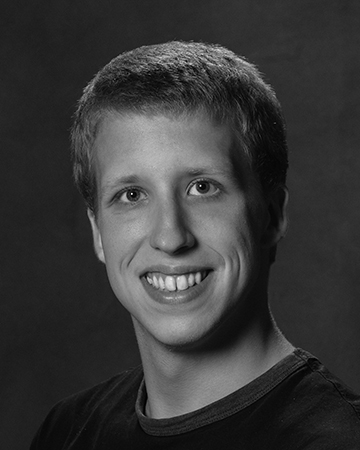 Ethan Goldberg (Jan Warwick) — Ethan is very excited to be back at Colonial Players, where his roles include Mr. Wollcott in A Christmas Doll and the busboy in She Loves Me. He has appeared as Geoffrey in 2nd Star's production of Something's Afoot, Paul Man in Laurel Mills Playhouse's production of Rent and Fender in Annapolis Summer Garden Theatre's production of Hairspray. Ethan is a theater major at AACC, where he appeared as Old Man Strong in Urinetown, Lt. Brannigan in Guys & Dolls and Willie Conklin in Ragtime. He was an Irene Ryan nominee for his performances in Ragtime and Guys & Dolls. Ethan would like to thank Richard for allowing him to be in this show.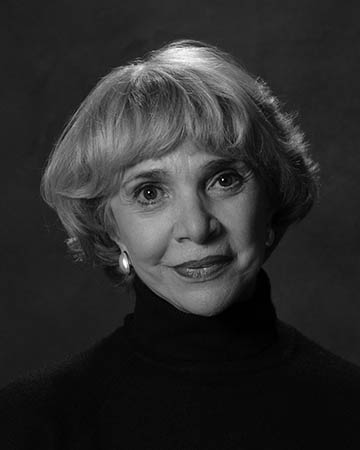 Elizabeth McWilliams (Mrs. Warwick) — Elizabeth is thrilled to be cast in her first role with The Colonial Players. Locally, her most recent role was Big Mama in Cat on a Hot Tin Roof for the Twin Beach Players. She has also appeared in The Foreigner and The Imaginary Invalid for TBP. She has acted at the Montgomery Playhouse, Portside Theatre, and Shakespeare Theatre in the Parque. One of her favorite roles was Eleanor of Acquitaine in The Lion in Winter at the Silver Spring Playhouse. Elizabeth learned her English accent whilst acting in seven plays with a British acting group in Southern Spain. She was teased for having a "Colonial" accent! Thanks to hubby, Walt, for his loving support.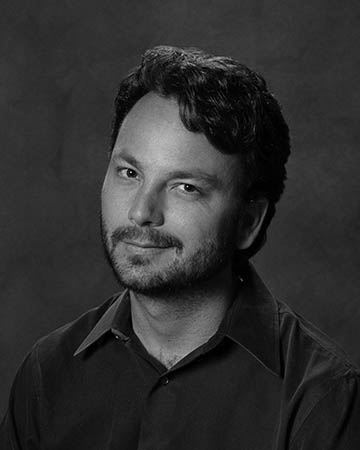 Jeff Mocho (Michael Starkwedder) — Jeff is excited to make his maiden voyage - at Colonial Players, that is. He has been acting for numerous years on stage, in film, TV, and training videos. You name it, he's done it. Like most actors, he believes there really aren't too many acting jobs that are too weird to do. Recent theatrical appearances include Glengarry Glen Ross at Capitol Fringe Festival, Black Coffee at Laurel Mill Playhouse, and yes, remove that beard, put him in his lucky purple shirt and he could just be the guy in those Big Screen TV Store Commercials. He would like to thank his friends and family for always being there, even when he hasn't really figured out what he wants to be when he grows up.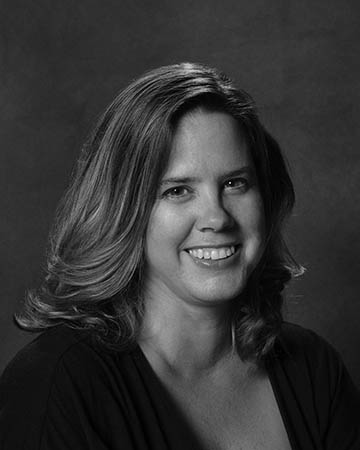 Shirley Panek (Laura Warwick) — Shirley is pleased to be back on stage in Colonial Players 2011-2012 season opening production with such a great cast and director. She was most recently seen as Miss Framer in CP's 2010-2011 closing production, Lettice and Lovage. Previous local roles include Grete in Dignity Player's Sight Unseen, Sybl Chase in Private Lives, and Kaye in Dog Logic, both at Colonial Players. Favorite roles include Monica Welles in Rehearsal for Murder (BCT), Lucia Armory in Black Coffee (BCT), Lucy in Dracula (Riverfront Playhouse), Lois in Cahoots (Riverfront Playhouse), and Suzy Hendrix in Wait Until Dark (Tallahassee Little Theatre). Love to Drew and Emma!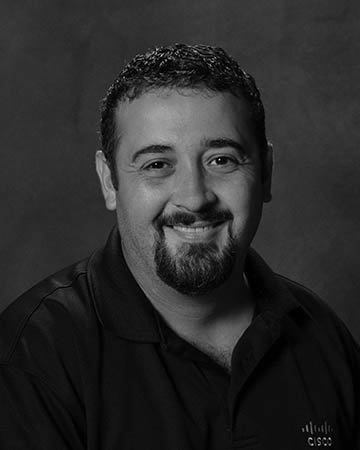 Michael Rogers (Henry Angell) — Michael is thrilled to be making another appearance on the Colonial Players stage and would like to thank the cast and crew for all of their support and understanding while rehearsing and performing this show. Most importantly, to his wonderfully supportive family, their never-ending encouragement and understanding make every day of my life worth living. Thank you for putting up with me, in spite of myself!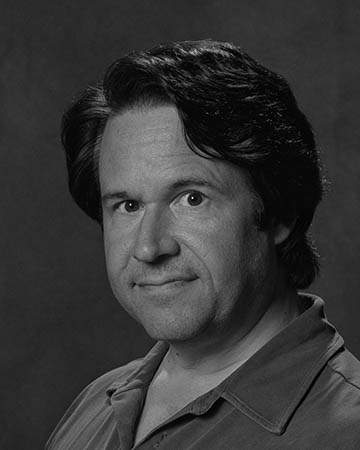 John Scheeler (Julian Farrar, Richard Warwick) — The Unexpected Guest marks John's first appearance with Colonial Players, and he couldn't be more excited! TUG is a departure for John, who is more commonly associated with musical theater. He was last seen playing Prince Charming in Cinderella at 2nd Star Productions and Applegate in Damn Yankees for The Miracle Players. To date, his greatest triumph was as the titular characters in Jekyll & Hyde for the Pasadena Theater Company. Other favorite roles include Mr Snow (Carousel), Jinx (Forever Plaid), and Max (Lend Me A Tenor). John is also a founding member and musical director for the Musical/Comedy troupe The Boogie Knights and is a member of three a cappella singing groups - Joyous Voices Carolers, Jazzapella East, and the Camerata Musica.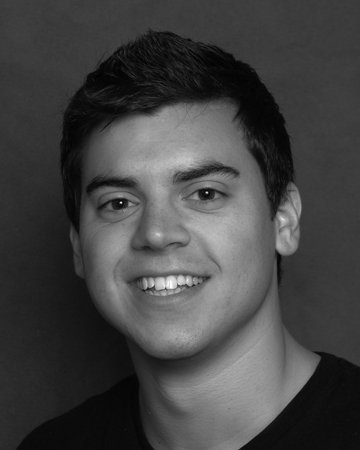 Justin Truesdale (Sergeant Cadwallader) — Justin is a recent graduate of Frostburg State University, where he earned a degree in theater with a concentration in acting. Some of his favorite roles include Jacob Marley in A Christmas Carol, Max in Bent and Ken de la Maize in The Musical Comedy Murders of 1940. Justin is very excited to be playing Sergeant Cadwallader in The Unexpected Guest. He would like to thank his family and friends for their support throughout the years. Enjoy the show!

The Staff
Andrea L. Elward (Producer) — Andrea has appeared many times on The Colonial Players stage, but has most recently returned to producing shows. Favorite past production credits include the shape of things and A Christmas Carol. Favorite past productions with onstage credits include Reno Sweeney in Anything Goes, La Marquise de Merteuil in Les Liaisons Dangereuses and Sheila in A Chorus Line. Additionally, Andrea had the pleasure of performing in two Ruby Griffith award winning productions: Enter The Guardsman with The Colonial Players and Mame with 2nd Star Productions. As a director and educator, she has brought the world of theater into the lives of many children with productions of Honk! Jr., Godspell Jr., and The Wiz. In addition to theater, you may have seen Andrea behind the microphone of local bands such as Joyride and Rival.
Nell Codner-Jarashow (Stage Manager) — Nell has stage managed contemporary and classic (playwrights dead for >350 years) plays for 20 years. She's delighted to make her debut at Colonial Players with the cast and crew of The Unexpected Guest.
Michael M. Harris (Lighting Design) — Has there ever been a designer who lives so far away? Mike, a Pennsylvania resident, returned to design lights for The Unexpected Guest after a long absence from Colonial Players. He has "done more shows than I can count" at CP, where he won awards for lighting and set design. His favorites were Biloxi Blues and The Elephant Man for set design and Working for lighting design. "A round of applause to Carol for giving me so much encouragement on sets. It is nice to make a return engagement."
Ben Cornwell (Sound Design) — Ben is glad to be back in the tech booth for another CP show after designing sound for the May production of Lettice and Lovage. He was nominated for an award last year for best sound design in the Washington Area Theatre Community Honors competition for his work on CP's production of Frozen. Previous shows extend back to 2000, either designing or teching for CP.
Linda Swann (Costume Design) — Linda is happy to be back with her good friends at Colonial Players. Past costuming credits here have included The Trip to Bountiful, Les Liaisons Dangereuses, and, most recently, the shape of things. When not costuming for theaters up and down the Baltimore-Washington corridor, she spends her time singing with a parody band called The Boogie Knights, working on her master's degree, and trying to find work as a substitute to help pay for said degree. She would like to thank God for her talents, her husband for his immense patience (I promise I'll clean the house after the shows go up), Richard and Drea for their trust, and the cast for their flexibility. God bless!
Jeannie Beall (Properties Design) — Jeannie's talents are usually represented on stage by the costumes she has designed for numerous shows during her many years with Colonial Players, but she got her start at CP gathering props for a show in 1969, and has undertaken the task of collecting props for an English manor house for The Unexpected Guest. "I haven't done props in a while and thought it would be fun to team up with Peggy Schmeltzer to do so. It's great to work with CP friends."
BettyAnn Leeseberg-Lange (Dialect Coach) — BettyAnn served as a dialect coach at many theaters in the Baltimore/DC area as well as HBO's The Wire. BettyAnn retired as Associate Chair of the Drama Department at Catholic University of America. She is a founding member and former President of the Voice and Speech Trainers Association. BettyAnn is also the owner and primary speech/dialect coaching of Talking Well Consulting.
Emilia O'Connor (Special Education Needs Consultant) — Emilia has a B.A. in theater, an M.A. in EDHD (focus in Transition Special Education), and has worn many theater "hats": actor, director/assistant director, teacher, stage manager, vocal coach, and techie. She studied at NYU Playwrights Horizons Studio. She is a co-founder of ArtStream, a non-profit that brings arts to under-served populations, and teaches at MCPS. She recently performed with Hexagon and the British Players. She is excited to be working on her first CP show.
Mike Gidos (Weapons Master) — Mike has provided weapons and associated training for many CP productions. His all time favorite was Assassins, with so many shooters and a variety of weapons.
Amy Wheaton (Production Assistant and Lobby Display) — Sanity Maintenance is an unusual job, but is generally achieved by being slightly madder than those around you. Amy is usually to be found drawing with fire during the day (seriously), and almost always daydreaming about dragons. She is delighted to have been involved with The Unexpected Guest and thinks all the cast are 'absolutely delicious.' She would like to thank Richard & Drea for trusting her with the lobby display and reminding her how to draw with a pencil.