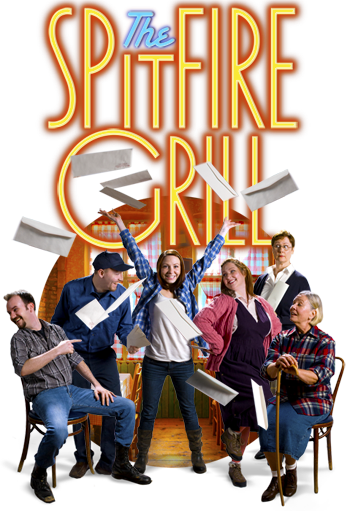 Music and Book by James Valcq
Lyrics and Book by Fred Alley
Based on the Film by Lee David Zlotoff
Directed by Joan Townshend
Music Director: Anita O'Conner
Performance dates: March 23 - April 21, 2012
Our second musical for the season has a distinctive bluegrass, country music flavor. It is set in the tiny town of Gilead, Wisconsin, a town that with the closing of its granite quarry and the loss of its young people is slowly disappearing. Enter Percy Talbott, a battered young Appalachian woman newly out of prison. She comes to work at the run down grill, the only restaurant in town, peopled with the other characters from town: the sheriff, postmistress, a young woman dominated by her bitter husband and the grill owner, an old woman with a secret. Gradually as she becomes part of the community, Percy's love of Gilead and her unstoppable spirit resurrect the optimism and self-respect the town once had.
About the Playwright
James Valcq and Fred Alley became friends at a high school music camp in 1980, but it wasn't until 1994 that they collaborated on a play for Alley's American Folklore Theater in Wisconsin. Looking to create a follow-up piece of populist theater with elements of myth and folk tale, they found their inspiration in the movie The Spitfire Grill. Valq wrote the music and Alley the lyrics and they co-wrote the book for the musical, which premiered Off-Broadway in 2001 at the Playwrights Horizons theater. The small-scale musical opened to rave reviews and won the Richard Rodgers Production Award presented by the American Academy of Arts and Letters. In addition to writing musicals, Valcq is an accomplished singer and Broadway conductor. Alley was a playwright, singer and actor who appeared in many shows at his theater in Wisconsin. Tragically, he died of a previously undiscovered heart ailment just one week before workshop rehearsals began on The Spitfire Grill and two weeks before his and Valcq's new collaboration won the Richard Rodgers award. Alley was jogging near his home in Wisconsin when he collapsed and died.
About the Director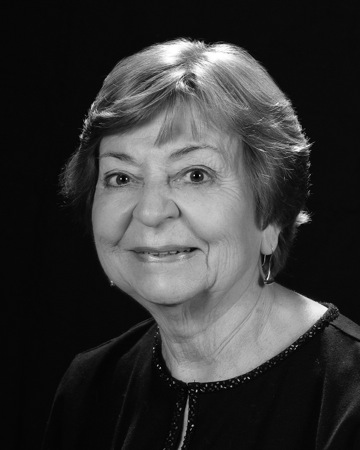 Joan Townshend's interest in theater began when she was six and went to the ten-cent Saturday afternoon movies with her sister. There was always a talent show at intermission. Joan boldly went up on stage and sang "Oh Johnny, oh Johnny, how you can love!." Her mother, ironing at home, heard her young budding songstress on the radio!! Joan's interest in theater continued through high school, college and in every community in which she has lived. She has been active both on stage and backstage. She has performed with Annapolis Summer Garden Theatre, Anne Arundel Community College Opera, Colonial Players, Dignity Players and Baltimore's Metropolitan Musicals (performances were held then at the Lyric Theater and the old Memorial Stadium). Favorite roles are Lady Thiang in The King and I, Miss Preen in The Man Who Came to Dinner, Ethel P. Savage in The Curious Savage and Praskowia in The Merry Widow. She has worked backstage as stage manager, production manager, sound designer and light and sound technician. Directing credits include Grab and Grace by Charles Williams, The Last Night of Ballyhoo by Alfred Uhry, Trifles by Susan Glasspool and Over My Dead Body by Anthony Singleton and Michael Sutton. She has sung with the Annapolis Chorale and the Baltimore Symphony Chorus and was the co-host for ten years of Capital City Profiles, a public service television interview show. She has served on the Colonial Players board as president, play selection chairperson, and vice president, during which time she headed the task force that reorganized the Colonial Players structure. Important learning times for her include courses at Studio Theater in acting and with the Shaw Festival in directing. In her daily life, she works part time as an organization consultant and enjoys cooking and gardening. The mother of five children and seven grandchildren, her time in the theater is only possible because of the support of Rolph Townshend, her talented and terrific husband.
Director's Notes
How often do we get a second chance in life? Percy Talbott, newly out of prison, took a risk and went to a town she didn't know (based on a picture in a magazine), and there found love, forgiveness and redemption. And through her indomitable spirit, she and the townspeople were changed. I loved this play from the first time I read it for its gentleness, spunkiness, its beautiful music and a story which tells us that we can all have a chance at a new life if we are able to love and are willing to take risks.
The characters were a delight to create: crusty old Hannah; sweet, shy Shelby; the busybody postmistress Effy; rough, frustrated Caleb, who wonders what is happening to the world he was always so sure of; Joe, so eager to leave Gilead; Percy, finding her way in a new place and upsetting the town's norms; and, of course, The Visitor, the one whose presence is felt in Gilead without his being there. I was privileged to work with such a talented cast that brought these characters to life. They stayed focused, committed and positive through a long rehearsal period, even with a taskmaster-director. And I am proud to say that we had fun!
The artistic design team was amazing: Harvey Hack created a most challenging lighting design and kept his good spirits throughout; JoAnne and Lois on props; Richard, sound; Jeannie, costumes; Beth, the set and the idea for the wooden floor; Nancy, dance; all made the play doable and fun. There are so many people to thank: Andy McLendon, our excellent stage manager; Dona Weingarten, who assisted me in every task possible; and Darice Clewell, my play consultant. And we could not have made the Grill so interesting without the work of Dick Whaley and his crew.
Although I had been in musicals my whole life, I had never directed one. It was a pleasure and a relief to work with Musical Director Anita O'Connor. Well known to Annapolitans, but new to Colonial Players, she brought musical expertise, lots of experience and laughter to the process.
I found the Colonial Players community to be totally supportive in every step in bringing this play to life. Thank you, everyone! Now sit back, and meet the folks of Gilead!
The Cast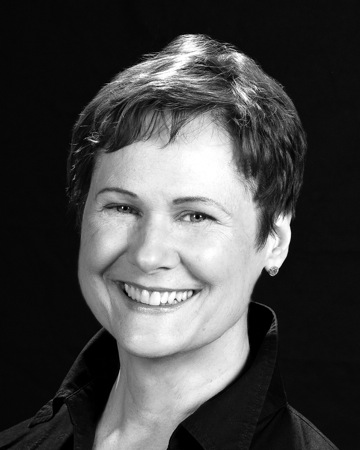 Jean Berard (Effy Krayneck) - Jean is delighted to be back in another Colonial Players production. She last appeared as Miss Bennett in the season's opening show, Agatha Christie's The Unexpected Guest. Other theater credits include The Miracle Worker, Daddy's Dyin', Who's Got the Will? and Prelude to a Kiss. She currently teaches Spanish at Severn School in Severna Park, is the head of the foreign language department and lives in the area with her husband, Mr. Wonderful (who sends her a rose every Monday). It has been a while since she has appeared in a musical, however, so she would like patrons to know that earplugs will be available upon request during intermission.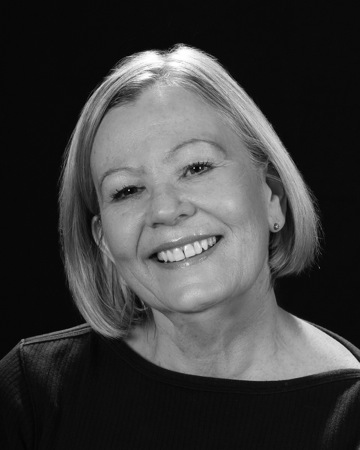 Jill Sharpe Compton (Hannah Ferguson) - Jill is delighted to return to Annapolis after 13 years in New York. While in New York, she performed in local and regional theater and two national tours. Jill directed Something's Afoot at Webb Institute, the first ever musical for the small, elite engineering college of naval architecture. In Annapolis, Jill served as music director and performed frequently at area theaters. At CP, Jill and her husband Roger participated in A Christmas Carol for 15 years. Other favorite shows at CP were Closer Than Ever, A Little Night Music, Something's Afoot, Baby and Red, Hot and Cole. In real life, Jill has been a physical therapist for many years.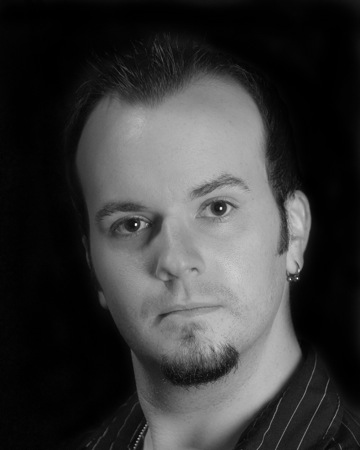 Lawrence Griffin (Caleb Thorpe) - Lawrence appeared most recently at Colonial Players last June in the shape of things, which is a 2011 Washington Area Theatre Community Honors nominee for best play. He also portrayed Victor in Noel Coward's Private Lives, which opened the 2010-11 season. Other shows at Colonial Players include Moon Over Buffalo, Incorruptible and some one act plays. Elsewhere, Lawrence has been involved in experimental theater and independent film in the Baltimore area, appearing in a leading role in a horror film, The Midnight Disease. He also portrayed the husband in The Problem by A. R. Gurney.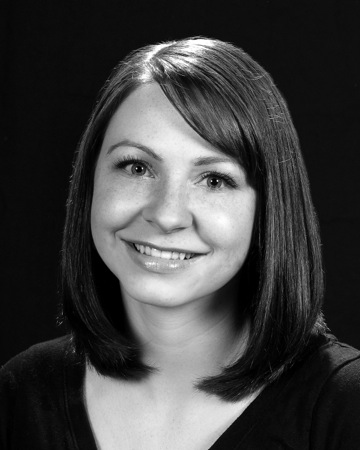 Karen Grim (Percy Talbott) - Karen is excited to be on the stage again at Colonial Players. You may have seen her as Older Amy March in the musical version of Little Women earlier this season. Some of her favorite past roles include: Evelyn in the shape of things, Peter in Peter Pan, Shelley in Bat Boy, Henriette in The Learned Ladies, and JoJo in Seussical the Musical. She graduated with a BFA in Performance Theatre in 2007 from High Point University in High Point, NC. "I'd like to thank Joan for allowing me the chance to bring Percy to life. There have been very few parts that I feel so connected to, and this is definitely one of them. Being Percy is like tapping into a part of me I knew existed but was afraid to embrace. Thanks to the cast and crew for all their hard work. Special thanks to my family and friends, especially my mom and my roommates, Laurel and Kaelynn, for your love and support. And to Jim, for your strength and stability that is needed for this Wild Bird."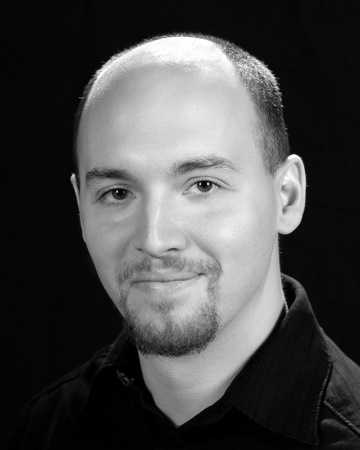 Eric Hufford (Sheriff Joe Sutter) - Eric is thrilled to be part of his first Colonial Players production! Eric moved to Maryland two years ago after getting his degree in Computer Science in Wisconsin. He was involved in theater during high school up through his freshman year of college, where he played Tom in School House Rock Live! He reconnected with his love for theater last summer as Pharoah in Drama Learning Center's production of Joseph and the Amazing Technicolor Dreamcoat. Following that, he played Daniel Beauxhomme in Red Branch Theatre's production of Once on This Island last October. Eric would like to thank Diana for pushing him off the couch and into the audition room. Enjoy the show!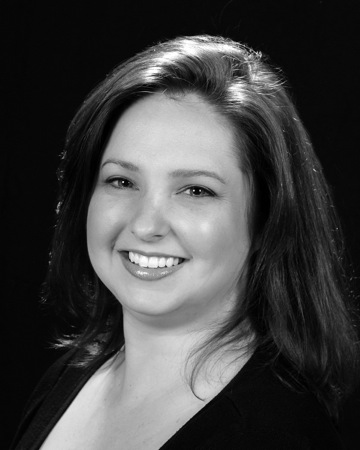 Sandra Rardon (Shelby Thorpe) - Sandra is happy to appear in her first Colonial Players production! Some of her favorite previous credits include Diana in Lend Me A Tenor (2011) with Pasadena Theater Company, Songs For A New World (2011) with Dignity Players, Miss Sandra in All Shook Up (2009), Vi Moore in Footloose (2009), Maria in The Sound of Music (2006), and Marty in Grease (2006) with Timonium Dinner Theater. Sandra also appeared in the U.S. premiere of Girlfriends by Howard Goodall (2003). Her voice may also be heard on the Music Man Jr. soundtrack, produced by Music Theatre International, and on the original U.S. cast recording of Girlfriends. Sandra would like to thank Joan, Anita and Emily for this wonderful opportunity, the cast for such a phenomenal production and her husband for his constant love and support. To the cast: "Break legs, but not literally!" To the audience: "Enjoy!"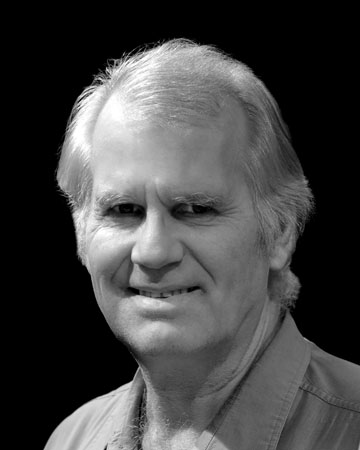 Robert Wright (The Visitor) - Robert is really excited to be back at Colonial Players, 40 years after he appeared on the CP stage as the lawyer in Generation. He has been a member of the Annapolis Chorale since 1999. Robert performed in plays and musicals with several Annapolis area groups, including Children's Theatre of Annapolis, Tom Thumb Players, Annapolis Summer Garden Theatre, Annapolis Dinner Theatre, Spotlighters and 2nd Star Productions. Since 2002, he has worked as a Maryland Certified Residential Appraiser.
The Production Staff
Richard Atha-Nicholls (Sound Designer/Engineering) - Richard is delighted to be back designing and engineering sound at Colonial Players. He directed Colonial Players' season opener, The Unexpected Guest (and tweaked the sound a little). It was behind the sound board that Richard first worked at Colonial Players. He feels very at home here. His next big production will be the North American Discworld Convention 2013, which he is chairing (nadwcon.org). Love to C&A.
Lois Banscher (Properties Designer) - Lois' first play (2000) was on a team with Joan Townshend, who played Mrs. Savage in The Curious Savage. Once again a very creative team has joined together to bring The Spitfire Grill to life. This is Lois' seventh play. and she enjoys her silent role. She recently worked behind the scenes on Little Women. When not "shopping," "eSurfing" or "begging" for prop pieces, Lois can be found assisting other CP folks with projects, learning something new about set, design, space, color. There's always something new to learn and do -- special projects, lobby attention, opening night party prep, CP Gala, changing the filtered water bottle! "What a fun time with fun folks. All for the love of it, as they say!"
Jeannie Beall (Costume Designer) - Jeannie's first show at Colonial Players was Generation quite a few seasons ago. Since then, she has worked in all theatrical production areas at CP except for sound design. She has held three positions on the Board of Directors and is currently a Costume Consultant/Wardrobe Curator. Most recently, she designed costumes for Frozen, The Violet Hour and The Christmas Doll. Jeannie has also worked with the town crier of Annapolis, Fred Taylor, creating period attire for him.
Nancy Dall (Choreographer) - The Spitfire Grill is the fourth show in which Nancy has been involved at CP as a choreographer. Her debut as a choreographer came at CP with Mitzi's solo in Fiorello! back in 1995, when she was cast as that character. She has been an actor over the past 21 years, is currently involved with a Salsa Performance Team and has revived her interest in jazz piano.
JoAnn Gidos (Properties Designer) - JoAnn has been working on properties at CP for over 20 years. In addition to the current show, she will be working on Moonlight and Magnolias later this season. So far this year, she has worked on Wit and Becky's New Car at Bay Theatre, Lost in Yonkers and The Miracle Worker at the Compass Rose Theater and Almost Maine at Dignity Players.
Harvey Hack (Lighting Designer) - Harvey has been running the lighting board and designing lights since 1973, primarily at Colonial Players. His lighting credits have included Finian's Rainbow, Carnival, She Stoops to Conquer, A Christmas Carol (twice), Dearly Departed, Romantic Comedy, The Tale of the Allergist's Wife, Moon Over Buffalo, The Violet Hour, Over My Dead Body, Two Rooms, Private Lives and, most recently, Mrs. California. He has served several times as CP's Lighting Consultant, including being co-Lighting Consultant this year. Harvey appeared on stage once as a Gentleman in A Christmas Carol. An Arnold resident, he works as a metallurgist doing corrosion engineering for Northrop Grumman Corporation in Annapolis.
Andy McLendon (Stage Manager) - Andy has been associated with Colonial Players since the 1970s, most likely wearing the stage manager's hat. Memorable productions include Closer Than Ever, Robber Bridegroom, Prelude to a Kiss, They're Playing Our Song, Enter the Guardsman and Cabaret. Recently, she has stage managed for Dignity Players for Doubt and Sordid Lives. "Thanks to The Spitfire Grill staff and cast for another fun experience.
Anita O'Connor (Music Director) - Anita is thrilled to be music directing at Colonial Players for the first time and working with such a wonderful group of actors. Anita also has enjoyed working with Joan and wants to thank Emily for all her hard work with the musicians and the cast! Anita has music directed in the Annapolis area for many years, working at the Annapolis Summer Garden Theatre, Children's Theatre of Annapolis, The Bay Theatre and The Chesapeake Music Hall. Anita also loves to perform, and some of her favorite roles include Annie in Annie Get Your Gun, Fanny Brice in Funny Girl and Sonja in They're Playing our Song. By day, Anita is an elementary music teacher at Indian Creek School and also teaches private lessons. Thanks so much to her wonderful husband, Maurie, and her beautiful daughters for their love and for being so flexible. Enjoy the show!
Emily L. Sergo (Assistant Music Director / Pianist) - Emily is so happy to be back with Colonial Players, though playing piano this time! She recently was musical director for Seussical, Jr. at Folger McKinsey Elementary School. Earlier this season, she appeared on the CP stage as Jo March in Little Women. Over the summer, she was in Drama Learning Center's Joseph and the Amazing Technicolor Dreamcoat as a wife and the dance captain, and she also played lead piano for Dignity Players' production of Jason Robert Brown's Songs For A New World. Favorite roles include Little Becky Two-Shoes (Urinetown), Babe Williams (The Pajama Game) and Madame de la Grande Bouche (Beauty and the Beast), to name a few. Though she is taking a brief hiatus from school, she sings with the Chamber Singers at Anne Arundel Community College under the direction of Doug Byerly. Emily would like to thank Joan, Anita and the wonderful musicians who made Spitfire come alive. She sends love to her mom, who supports her in everything she does.
Beth Terranova (Set Designer) - Though better known for her costume designs, Beth is no stranger to set design and has thoroughly enjoyed creating "The Grill" and its surroundings in Gilead, WI. Previous set design credits include She Loves Me, Hauptmann and Fin and Euba at Colonial Players, as well as The Diary of Anne Frank at Dignity Players and Thoroughly Modern Millie at Annapolis Summer Garden Theatre. Most recently at Colonial Players, Beth produced Chapter Two and garnered critical acclaim for designing the quirky fairy tale costumes for Cinderella Waltz and for her portrayal of Aunt March in Little Women. Other work behind the scenes at CP includes director, stage manager, play consultant, production consultant, sound board operator and stage crew. She is an award-winning director (Hauptmann) and an award-nominated actor (Two Rooms). Beth currently serves on the CP Board of Directors as Production Director. In addition, she produces the News and Cues newsletter and serves as a CP Costume Consultant/Wardrobe Curator, Bylaws Committee Member and CP WATCH judge. Amazingly, she still manages to keep her day job as a program analyst for the Navy's Enterprise Resource Planning Program here in Annapolis.
Mary Beth Yablonski (Producer) - Mary Beth has worked behind the scenes at Colonial Players for many years. She has served as treasurer, stage manager, producer and usher and is co-chairman of the CP subscription committee. Mary Beth has appeared in the chorus for the Young Victorian Theatre Company and sings with the Annapolis Chorale and Chamber Chorus.