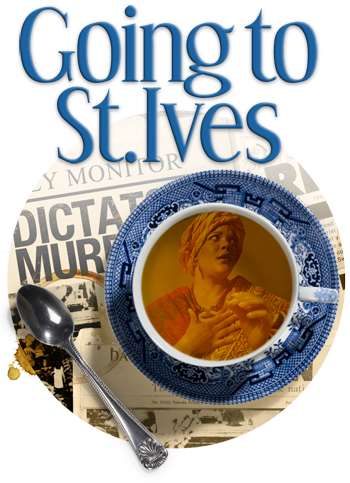 Written by Lee Blessing
Directed by Edd Miller
Performance dates: May 4 - 19
Run Time: 2 hours
In this interesting drama, two women meet and their lives become indelibly intertwined because of the request that one, the mother of a despot in Africa, makes of the other, a world-renowned eye surgeon. Blessing probes the nature of emotional responsibility as the women deal with the consequences of their actions in this provocative play. You may be thinking about May and Cora for months!
To download the production postcard for Going to St. Ives to share with your friends, visit the Downloads page of our website.
About the Playwright
Lee Blessing has written more than 30 plays in addition to movie and television scripts. His best-known work is A Walk in the Woods, a nominee for both a Tony Award and a Pulitzer Prize. His recent plays have received several Drama Desk nominations and an award, plus nominations from the Outer Critics Circle. Three years ago, Colonial Players presented Blessing's Two Rooms, an intense drama about a man held hostage by terrorists and his wife's struggles to win his freedom. His plays, sometimes controversial, often delve into complicated human relationships and the underlying truths that bind people together. He has also written numerous television scripts. Blessing is a native of Minneapolis and attended the University of Minnesota before graduating from Reed College in Oregon. After a trip to Russia, a graduation present from his parents, Blessing studied playwriting at the University of Iowa. He is now head of the graduate writing program at Rutgers University.
About the Director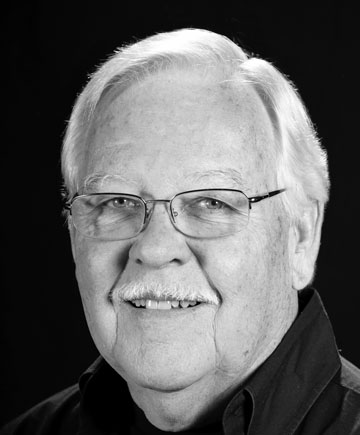 Edd first worked with Colonial Players in 1965 and directed his first show, The Apple Tree, in 1971. Since then, for CP he has directed Plaza Suite, I Never Sang for My Father, (Ruby Griffith Award winner), Blythe Spirit, 6 Rms Riv Vu, The Curious Savage, On Golden Pond, Relatively Speaking, Between Mouthfuls (Maryland One-Act Festival winner), The Tale of the Allergist's Wife, Moon Over Buffalo, Two Rooms, and The Diviners. Elsewhere, he has directed My Three Angels, Social Security, The Importance of Being Earnest (Tampa Bay PBS Director of the Year award), Lettuce and Lovage, and Tracers. Also an actor, Edd has appeared on the CP stage in Cat on a Hot Tin Roof, Thieves Carnival, Othello, A Thousand Clowns, The Happy Time, The Last of the Red Hot Lovers, A View from the Bridge, Absurd Person Singular, Over the River and Through the Woods, Incorruptible, Moon for the Misbegotten, and Over My Dead Body. Elsewhere, he has appeared in You Can't Take It With You, Born Yesterday, Light Up the Sky, South Pacific, Can Can, Three Penny Opera, and The Boyfriend, among others. Edd has designed sets for many shows at Colonial Players, including The Apple Tree, Blithe Spirit, The Philadelphia Story, Jake's Women, Two Rooms, and Chapter Two.
Edd thinks of Colonial Players as a second home. He thanks CP for the friendships of a lifetime and the opportunity to create and show off, but most of all for bringing his late wife, Dolores, into his life. Outside of the theater, Edd is a retired interior designer and buyer for a large furniture company. He currently keeps busy as a standardized patient working with teaching hospitals in the Baltimore-Washington area. He also works with the Mental Health Players of Maryland.
Director's Notes
Dear Theater Goer: If you listen to the recorded message tonight, you will find it a bit different. It does not end with "sit back, relax and enjoy the show." We need you to be alert and ready. We intend to take you on a roller coaster ride inside a world most of you don't know exists. A story not "ripped from the headlines," but found in a blurb on page four or a George Clooney segment on Today. Please listen carefully, open your minds and your heart, be moved, get involved, be stimulated and hang on. Going to St. Ives has a lot to say. It is powerful and moving, intriguing and informative. I have enjoyed the challenge of working on my second script by Lee Blessing. I have been privileged to work with two incredibly talented actors. They have invested their characters with life and added their own gifts and feelings to the production. Add to the mix the dedication and expertise of the designers and crew staff, the kindness of friends and businesses that loaned us their treasures and a loyal audience. I am blessed. Hillary Clinton said, "It takes a village …" It takes a community to stage a play! Community theater is the coming together of a diverse group working together to create a special art form. I am thankful to all who gave their talent to Going to St. Ives. Please, as you leave the theater, begin a discussion, only in your mind, concerning what you witnessed tonight. If you are thinking about what to have for dinner, or what to wear tomorrow, we have failed. ~Edd Miller
The Cast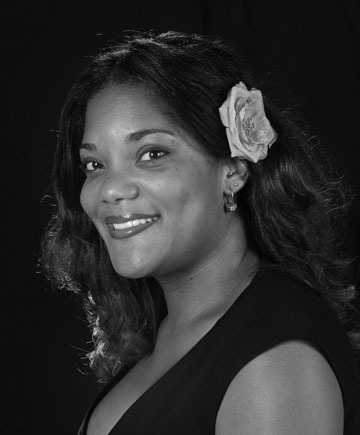 Lolita-Marie (May N'Kame) - "How blessed am I? What a beautiful, majestic, moving woman Edd has given me the honor of portraying. I cannot help but incorporate all of the grand women in my life into my interpretation of May -- my mother Bernice Clayton, Shirley Askew, JoAnn Williams, Armaria and Betty Fleming, Christine Champion, Linda Jackson, Michael Medina and Shalena Morrison to name a few. A special hug to princess Hasina for gracing my head with my first African crown, and to Heather for being an inspirational partner in the telling of such a nuanced piece. And to my African muse, Gina Quaye, thank you for volunteering the magnificent garments, creating the beautiful hairstyle (GQ Hair Salon in Alexandria, VA) and for all of your advice that assisted me with giving May an honest voice. Nominated for WATCH awards for Outstanding Lead Actress in 2010 and 2011, I won the 2008 WATCH award for Outstanding Cameo in a Play for my performance as Mrs. Muller in Elden Street Players' production of Doubt, A Parable. Recent acting credits include: The Source Theatre, Blood Wedding; Elden Street Players, Ain't Misbehavin; Port City Playhouse, No Niggers, No Jews, No Dogs; Theater J, Something You Did; Tantallon Community Players, Raisin in the Sun; African Continuum Theatres, The Mojo and the Sayso. To keep up with what I'll be doing next, feel free to visit www.lolitamarie.com. Love to the awesome men in my life who help to make me a better woman -- Brandon, Michael, and Dejeanette. Let a stellar woman in your life know what she means to you … today!"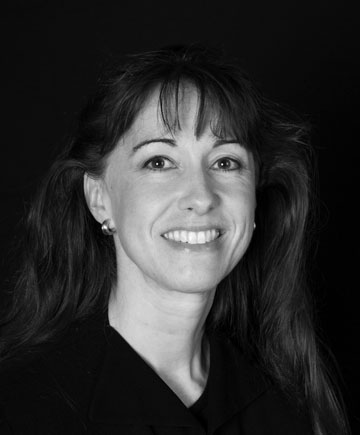 Heather Quinn (Dr. Cora Gage) - Heather has worked on numerous theater projects in the DC-Annapolis area both on-stage and behind the scenes. She is happy to be back on-stage and working with a splendid director, actress, production team and crew. With a last name like Quinn, she feels she may have been fated to play a doctor (even if not a "Dr. Quinn"). Previously under the direction of Edd Miller in Two Rooms, she portrayed Lanie Wells, the wife of a hostage (for which she received a WATCH nomination for best leading actress). Other CP roles have included: Rose Arnott in Enchanted April, Hannah Jarvis in Arcadia and Killaine Farell in The Clearing. Locally she has also performed in several Dignity Players productions (The Laramie Project, Dead Man Walking, Six Degrees of Separation). Being cast in Going to St. Ives provided Heather with another opportunity to learn from art reflecting life. "Although Going to St. Ives premiered in 1997, it is disturbing to see how many elements in this play appeared in current events earlier this year, including a coup in Mali in March, the fatal shootings of youth in our own country and the widespread terror and oppression in so many places. Working on dramas can be bittersweet – a focus on difficult, often tragic issues with a potential yield of greater insights and perspective. This production provided another vantage point to try to learn, understand and reflect. Thanks to Lolita and Edd, the challenge of Going to St. Ives was a wonderful and enlightening journey in every rehearsal."
The Production Staff
Carl Andreasen (Sound Designer) - Carl is a Chicago native who moved to Maryland in 1969 to work for the U.S. Department of Agriculture. He retired from the Environmental Protection Agency in 1998. Shortly after relocating to Maryland, he became involved with the Belair (now Bowie) Community Theatre in Prince George's County and with Annapolis Summer Garden Theatre and Colonial Players in Annapolis. In addition to on-stage work, Carl has always been interested in music and sound for theater productions. Some of the friendships he made in the early 1970s have developed into lifelong friendships. "It's a pleasure being able to work with Edd again. He always offers interesting challenges in his productions, maybe more so in this one."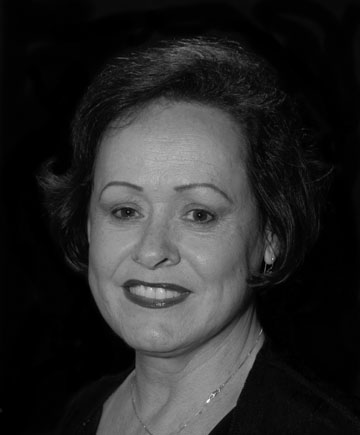 Lois Banscher (Properties Designer) - This is Lois' third season as a CP volunteer, and she continues to enjoy the challenge of the hunt for each play's props and working with the team — whether it's two or 20 performers. After retiring from the hospitality industry in 2009, Lois has enjoyed the free time to volunteer with Colonial Players working on props and other CP projects. With Going to St. Ives, the challenge of locating the blue willow China pieces was an internet journey. "I never knew where Google or eBay would take me, but I found my treasures. This is my third venture working with Edd, or as he would say, 'adventure.' If you can't have fun at what you're doing, then you shouldn't be doing it! So, I keep on doing it! I hope you leave Going to St. Ives with some thought provoking questions as you travel through the lives of Cora and May. Other CP works that I have had the honor to work on include The Curious Savage, I Love You, You're Perfect, Now Change, Mrs. California (2010 WATCH nomination), The Diviners, Lettice and Lovage, Little Women, and The Spitfire Grill. I want to thank all of the CP folks who have helped me along the way (and there are many). I will continue to bring the very best that I can to the table. Thank you to my friends who continue to support my efforts and Colonial Players."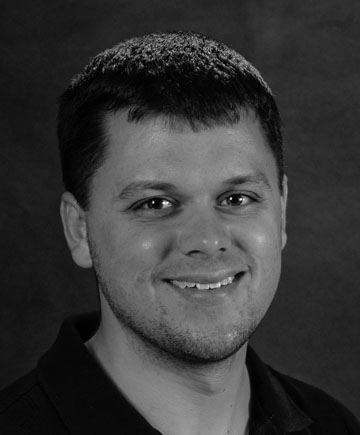 Wes Bedsworth (Sound Designer) has been involved with over 20 different shows at Colonial Players since he became involved (gave up his freedom?) in 2007. His favorites include Moon Over Buffalo, Kindertransport, Enchanted April, Mrs. California, and The Diviners. He won the 2010 WATCH award for outstanding sound design for Earth and Sky and has been nominated for best sound design for Hauptmann, Kindertransport, and The Diviners. Wes serves as Operations Director on the CP board, Technical Director on the Production Team and as one of the webmasters on the Marketing Team. This past summer, he led the planning, fundraising and execution of a complete rip-out and renovation of our backstage area and continually works to improve our little theater building to keep everything safe and functional. Wes graduated with a B.A. from McDaniel College. During the day, he works as a Senior Systems Engineer in Washington, D.C. Wes also sings in two choirs at his church. He would like to thank his family and K for their constant support. Next up: Moonlight and Magnolias.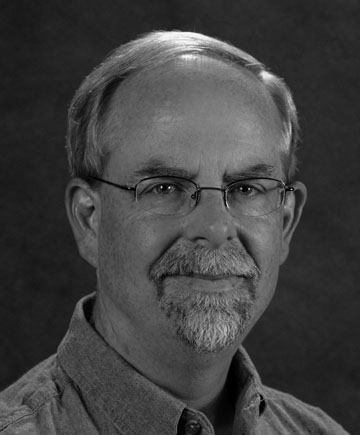 Herb Elkin (Stage Manager) - Herb's most recent CP stage managing credits include: The Diviners (2011), Dog Logic (2010), The Lion in Winter (2010), Two Rooms (2009), Months on End (24 Hour Project, 2008), and Enchanted April (2008). Prior to becoming active behind the scenes, he appeared onstage in several CP and other area productions. Herb is CP's Treasurer and an IT Specialist at the U.S. Naval Academy.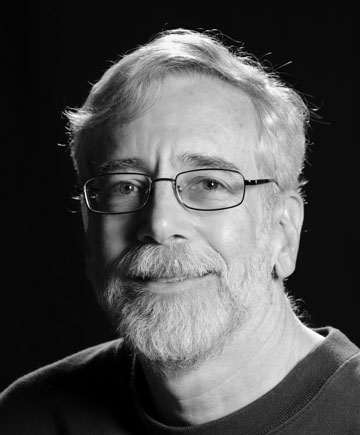 Harvey Hack (Lighting Designer) - After lighting Wisconsin woods and a small town grill in Gilead for our production of The Spitfire Grill, Harvey is back to design the lighting for an English cottage and a garden in central Africa for Going to St. Ives. He got his start with Colonial Players as a designer in 1973, and his credits here include Finian's Rainbow, Carnival, She Stoops to Conquer, A Christmas Carol (twice), Dearly Departed, Romantic Comedy, The Tale of the Allergist's Wife, Moon Over Buffalo, The Violet Hour, Over My Dead Body, Two Rooms, Private Lives, and Mrs. California. He has served several times as CP's lighting consultant and appeared on our stage once as a Gentleman in A Christmas Carol. An Arnold resident, he works as a metallurgist doing corrosion engineering for Northrop Grumman Corporation in Annapolis.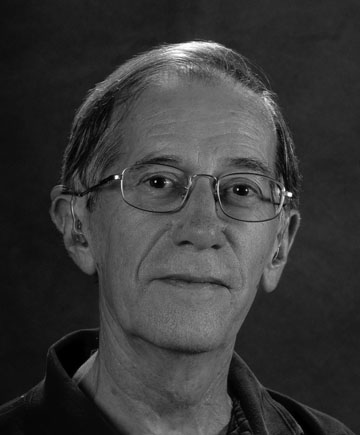 Tom Stuckey (Producer) - Tom began his association with Colonial Players in 1969 as a member of the chorus in Carousel. After a few more appearances on stage, including an unfortunate night when a sword he was holding fell apart piece by piece during a dramatic Shakespearean moment, he decided he was a behind-the-scenes person. During the intervening years, he has tried his hand at almost everything involved with theater from cleaning bathrooms to serving as president. Tom is currently halfway through a term as CP's vice president and is on the marketing team editing programs and handling newspaper publicity. It is a real pleasure to be back producing another show for his friend of many years, Edd Miller, and to be working with the talented members of the production team.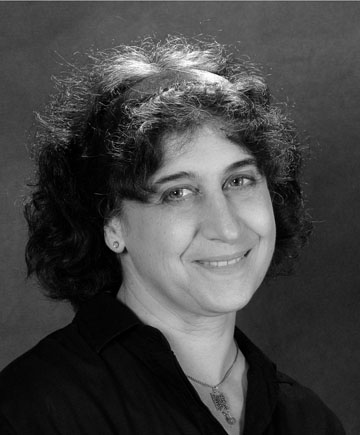 Beth Terranova (Costume Designer) - Beth is happy to be working with soft material again, after designing in wood for the set of Colonial Players' production of The Spitfire Grill. For costume design Beth most recently garnered critical acclaim for the quirky fairly tale meme of Cinderella Waltz and the eclectic collection of Lettice and Lovage. Other costume designs for CP include The Diviners, The Lion in Winter, She Loves Me!, Hauptmann, The Philadelphia Story and Moon Over Buffalo. This season at CP Beth also enjoyed time on stage as "Aunt March" in Little Women and produced Chapter Two. Other previous work behind the scenes at CP includes director, One-Act Festival producer, stage manager, play consultant, production consultant, sound board operator and stage crew. Beth is an award-winning director (Hauptmann) and an award-nominated actor (Two Rooms). She currently serves on the CP Board of Directors as Production Director. In addition, she produces the News and Cues Newsletter, and serves as a CP Costume Consultant/Wardrobe Curator, Bylaws Committee Member, and CP WATCH Judge. Beth anxiously awaits retirement (3 years, 4 months) so she can finally devote a little time to theater pursuits. Oh – wait… ;-)