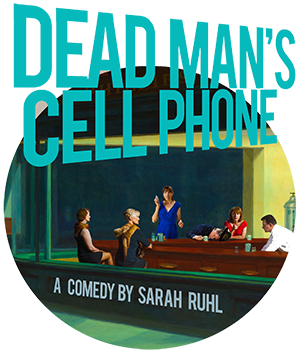 Written by Sarah Ruhl
Directed by Tom Newbrough
Performance dates:
June 13 - June 28, 2014
Run time: 1h 45m
This second ARC offering is an odd comedy about human isolation, especially in this world full of more tightly connective devices than ever before. Jean, a young woman eating a bowl of lobster bisque in a café, picks up the ringing cell phone of a man who has just died at the next table. Stunned by the happening, she allows herself to be drawn into the lives of his family and others who call him while the phone is in her possession, seeking to make them feel better and to express the unspoken thoughts of the dead man. Not quite absurdist, unsentimental and quirky, the play takes us into a swirling exploration of our inability to really know others, even those we work near, live with or marry.
To download the production postcard for Dead Man's Cell Phone to share with your friends, visit the Downloads page of our website and look under the Production Postcard heading. A PDF of the playbill is also available in the same location under the Production Playbills heading!
About the Playwright
Sarah Ruhl's In the Next Room was a big hit with Colonial Players audiences a year ago. Now she is back with another comedic romp, Dead Man's Cell Phone. She wrote her first play in 1995 while a student at Brown University and is one of the most respected playwrights in contemporary American theater. She was a Pulitzer Prize finalist in 2005 for The Clean House and again in 2009 for In the Next Room, also a Tony nominee for best play. Among Ms. Ruhl's prestigious honors are the Helen Hayes Award, the Helen Merrill Emerging Playwrights Award, and a MacArthur Fellowship. Her plays have been produced at six theaters in New York City along with major regional theaters across the country and have been translated into seven languages and performed in five countries.
About the Director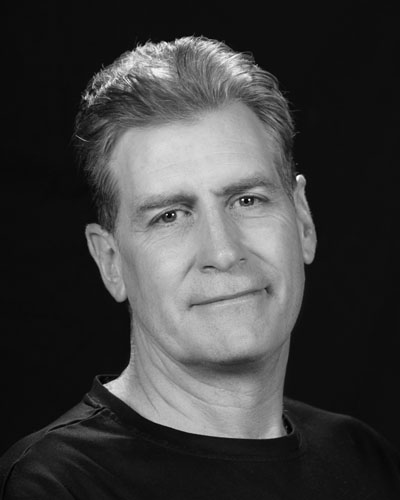 This is the fifth show that Tom Newbrough has directed at Colonial Players, along with Strange Snow, A Shayna Maidel, Incorruptible, and Rabbit Hole. He also was assistant director under Dan Higgs for The Boys Next Door. Tom has worked with CP since 1986, and has appeared onstage in Crimes of the Heart; Dial M for Murder; The Elephant Man; Terra Nova; Kiss Me, Kate; A Little Night Music; Jaques Brel; Is There Life After High School?; and Assassins. Recent appearances elsewhere include Urinetown at ASGT, On the 20th Century, and A Christmas Story at Standing O Productions, and The Last Days of Judas Iscariot and Art with Dignity Players. Tom is an attorney at law with Cohen, Snyder, Eisenberg & Katzenberg. He thanks CeCe & Donovan for their patience and support. As always, it is a privilege to work with so many talented, creative people who inspire the art that we call theater.
Director's Notes
Has the relatively recent explosion of technology and social media brought us closer together than in the not-so-distant past, when two strangers in a carriage would choose not to engage each other, or has it created an artificial sense of belonging to something that really doesn't exist? Does connecting electronically as opposed to interacting in person advance our relationships, or hinder them? Where is this "cloud" that people speak of where everything is stored or backed up? Has "The Man" got us all under constant surveillance via our cell phones? Even with all of our iPhones, thinkpads, gadgetry, and wizardry, aren't many people still alienated and alone? Does author Sarah Ruhl actually attempt to answer these inquiries in this quirky, kinetic, down-the-rabbit hole comedy? Don't you wish I would stop asking questions? Jean's fateful decision to answer the ringing cell phone of a dead man inexorably alters her life... and death in this mysterious homage to the art of Edward Hopper and the suspense of film noir. I truly appreciate the opportunity to share with you the sublime and shocking reality of Dead Man's Cell Phone.
– TOM NEWBROUGH
The Cast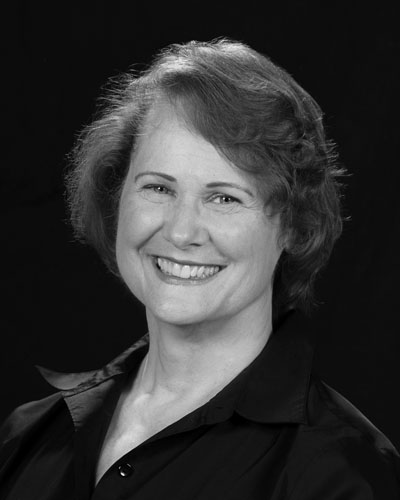 Jean Berard (Hermia) - Jean has many passions, among them her husband, her dogs, and teaching Spanish at Severn School in Severna Park. But before those, there was theater. She is delighted to be back on stage with The Colonial Players, where she has been previously seen in The Unexpected Guest, The Spitfire Grill, and Bismark Comes Back. Everyone should be so lucky as to share a life-long passion with such professional enthusiasts. "Thank you to all involved, and especially to my husband, Jim, for sharing life and love.".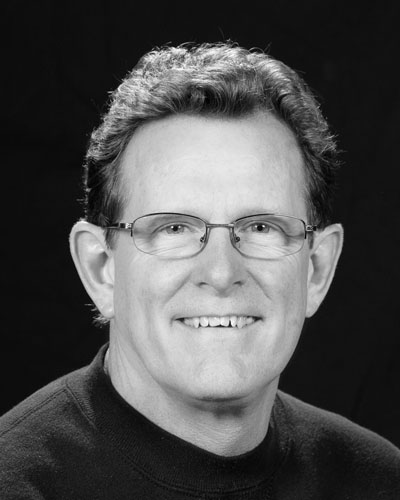 Nick Beschen (Dwight) - Nick has performed in many shows at Colonial Players over the last 20 years, most recently as Harold in Communicating Doors and as Dr. Lyman Hall in last season's production of 1776. He appeared nine or ten times in CP's ever-popular version of A Christmas Carol. Favorite roles include Martin Chalmers in the award-winning Between Mouthfuls at Colonial Players, two roles in Almost, Maine at Dignity Players, and Horatio in Pasadena Theatre Company's Hamlet, Nick is thrilled to be on stage again with such a great cast. He would like to thank his wonderful partner, Leigh, for all her love and support!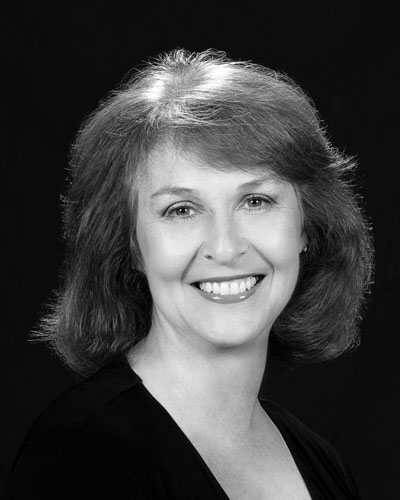 Darice Clewell (Other Woman, The Stranger) - Darice has performed with The Colonial Players and has served on our board of directors several times over the past 25 years. Roles at CP include Lottie in Enchanted April, Lotte in Lettice and Lovage, and various roles in Steel Magnolias, The Last Night of Ballyhoo, Splendour, The Road to Mecca, and Rumors. Other local stage roles include Amanda Wingfield in The Glass Menagerie at Bowie Community Theatre and, at Dignity Players, Elizabeth Proctor in The Crucible and various roles in The Vagina Monologues and Sordid Lives. Her directing credits at CP include last year's WATCH-nominated Trying, Copenhagen, Is There Life After High School?, and Isn't it Romantic?. Choreographic endeavors include nine shows at CP, including A Little Night Music, She Loves Me, Cabaret, and six other shows. She directed Art, Stones in his Pockets, and The Shadow Box at Dignity Players. "Tom, thanks for letting me join in on the antics with my favorite playmates. And thanks for the introduction to the dead guy."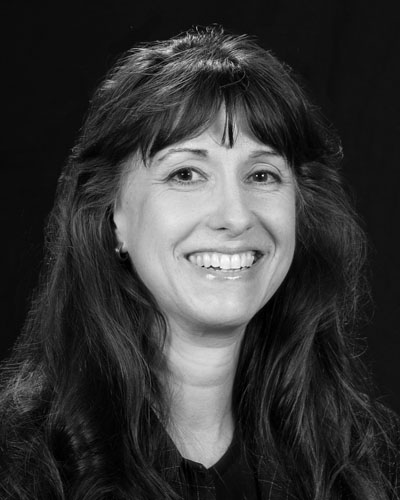 Heather Quinn (Jean) - Heather has worked on numerous theater projects in the DC-Annapolis area both on the stage and behind the scenes. She is happy to be back onstage and working with a splendid creative team. Most recently at Colonial Players, she appeared as Dr. Cora Gage in Going to St. Ives (WATCH nomination) and Lanie Wells in Two Rooms (WATCH nomination). Other CP roles included: Rose Arnott in Enchanted April, Hannah Jarvis in Arcadia, and Killaine Farrell in The Clearing. Locally, she has also performed in several Dignity Players productions (The Laramie Project, Dead Man Walking, Six Degrees of Separation). She thanks the cast, director, and AD for all those inventive antics seen in rehearsal. "Rehearsing a play is a great way to learn new skills…how to use a little sign language, tell laughable lies with a straight face, use a cell phone....(that's right, guess who never had one?)."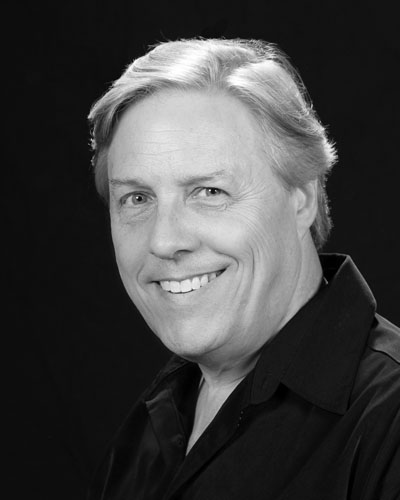 Jim Reiter (Gordon) - Jim most recently directed The 39 Steps at Dignity Players, where he appeared in Sordid Lives, The Crucible, and The Shadow Box, directed by tonight's Mysterious Stranger. Jim designed the music for Dignity's Art and Collected Stories, and is doing the same for Colonial's upcoming Rocket Man. He appeared in the Annapolis Chorale's Once Upon a Mattress, Theater 11's A Storyteller's Season, Annapolis Shakespeare's Pride and Prejudice, and Bay Theatre's Becky's New Car. At Colonial Players he played Ben Hecht in Moonlight and Magnolias, Scrooge in A Christmas Carol, Dale in Dog Logic, Mr. Maraczek in She Loves Me, Robert in Proof, and Boolie in Driving Miss Daisy with the esteemed and greatly missed Beth Whaley. Jim received the 2008 Outstanding Featured Actor Award from the Washington Area Theatre Community Honors for his multiple-character performance in Colonial's Hauptmann. At Bowie's 2nd Star Productions, Jim directed 1776, The Music Man, Once Upon a Mattress, and How to Succeed in Business without Really Trying.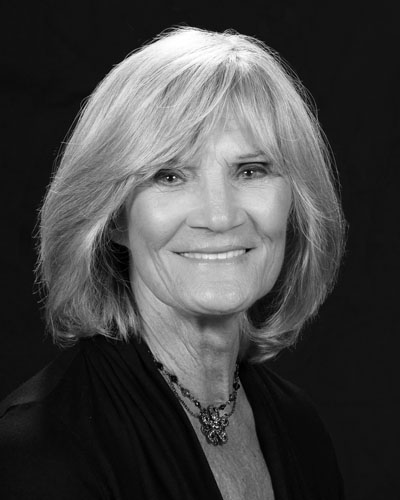 Mary Fawcett Watko (Mrs. Gottlieb) - As an actor and director, Mary has worked with numerous theater groups and has been with Colonial Players since 1981. Two CP favorites as a director: Enchanted April and Angel Street; as an actor, Rumors and The Lion in Winter. Mary received a Ruby Griffith Award from the British Players for her direction of Dial M for Murder for Bowie Community Theatre. With Dignity Players of Annapolis, she directed Death and the Maiden, Sight Unseen, and one of her favorites, Blue Orange. Theater continues to be a passion and has been since she appeared on BBC TV at the age of 11 years – oh so long ago! Working with the director of Dead Man's Cell Phone – Tom Newbrough – has been a special treat. "He has wonderful energy and a great sense of humor, which makes the rehearsal process more fun than you may possibly imagine! Thank you, Tom!"
The Production Staff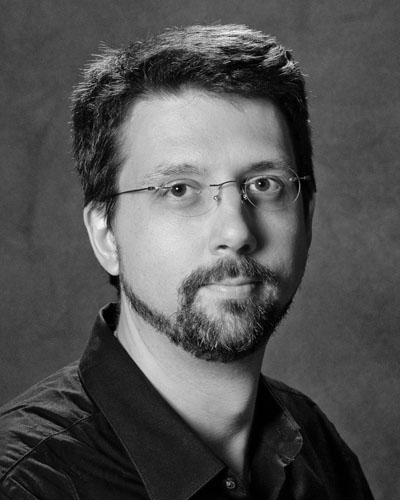 Richard Atha-Nicholls (Sound Designer) Richard is happy to be back at Colonial Players designing sound for Dead Man's Cell Phone. He previously engineered or designed sound at Colonial for The Spitfire Grill; Kiss Me, Kate; Jekyll & Hyde; Jake's Women; A Christmas Carol; The Piano Lesson; Over the River and Through the Woods; Pippin; and two summer One-Act Festivals. In addition to designing sound, Richard has appeared on area stages and can be seen in July in Colonial's summer One-Act Festival. Occasionally, he has been known to direct and directed CP's 63rd Season opener, The Unexpected Guest. Love to C&A.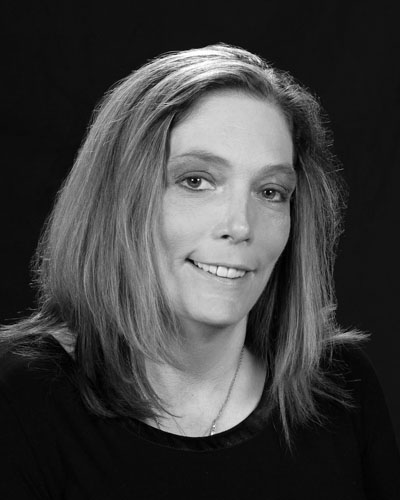 Brigette Marchand (Stage Manager) Brigette Is happy to be back at CP after recently working on Dignity Players' production of The 39 Steps. Other recent credits with Dignity Players include Collected Stories and The 25th Annual Putnam County Spelling Bee. She has worked with several other theater companies, including Annapolis Summer Garden Theatre, Vagabond Players, Bowie Community Theatre, and Churchill Theatre. Other theater credits include Hauptmann, Dearly Departed, A Shayna Maidel, Sly Fox, The Battle of Shallowford, Rumors, Robber Bridegroom, A Christmas Carol, Good News, and The Butler Did It, to name just a few. When not in theater, Brigette loves to bake, cook, watch sports, and go to the beach. She is an avid knitter and a certified pastry chef. Brigette thanks her family and friends for their love and support. Special thanks to her mom and dad for everything they have done. "Love to you both."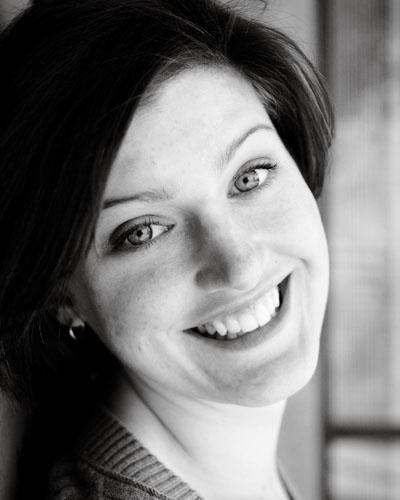 Christina R. McAlpine (Costume Designer) Christina is glad to be back doing costumes for Colonial Players. The Curious Savage was her last costume design with Colonial Players. She has also helped with costumes for In the Next Room or The Vibrator Play, 1776, The Lion in Winter, and Mrs. California. Her Bay Theatre Company credits include: The Price, The Actor's Nightmare, Sister Mary Ignatius Explains it All, Wit, Becky's New Car, Love Letters, and Mauritius. She has also worked locally with Annapolis Summer Garden Theatre, Anne Arundel Community College, and the University of Maryland. Christina holds a BFA in Theatre from the University of West Florida. She hopes you enjoy the show and thanks all those who keep this wonderful art form alive.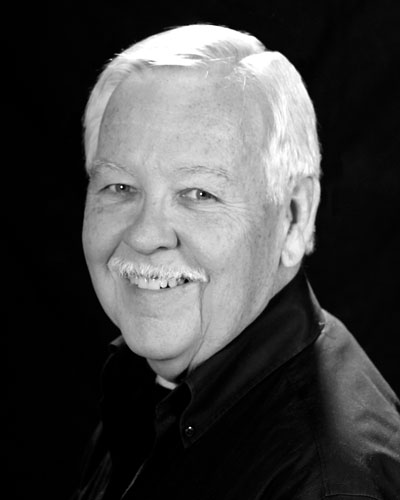 Edd Miller (Set Designer) Edd has a long history with Colonial Players as a director, actor, set designer, and volunteer in other areas. He designed sets earlier this season for Annie and Coyote on a Fence, which he also directed. Edd was nominated for a Washington Area Theatre Community Honors set design award for Chapter Two and won a 2012 WATCH award for best direction for Going to St. Ives, which also won awards for best play, out of 83 plays judged, and best lead actress. Other set designs for CP include last season's productions of Sunlight, In the Next Room or The Vibrator Play, and Taking Steps. He also has acted in and directed many shows since joining CP in 1964.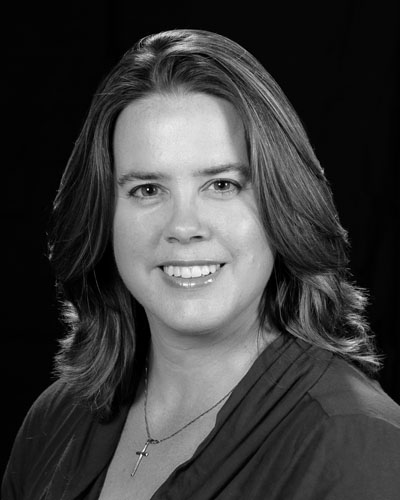 Shirley Panek (Lighting Designer) Shirley is pleased to be back behind the light board for Dead Man's Cell Phone. Normally seen on the stage, she is thrilled to be working with such a dynamic director and amazingly talented and funny cast. In 2013, she was chosen as one of DCMTA's Best of 2013: Favorite Designers of 2013 for her lighting design for Communicating Doors. Other lighting designs include, Trying, Moonlight and Magnolias, and Chapter Two (2012 WATCH nominee) at The Colonial Players, and Art at Dignity Players. Shirley would like to thank Tom for his enthusiastic vision for the show. Thanks also to the cast and production staff and crew for their patience during tech week. "Love to Drew, Emma, and Jeff - the lights that shine in my life every day."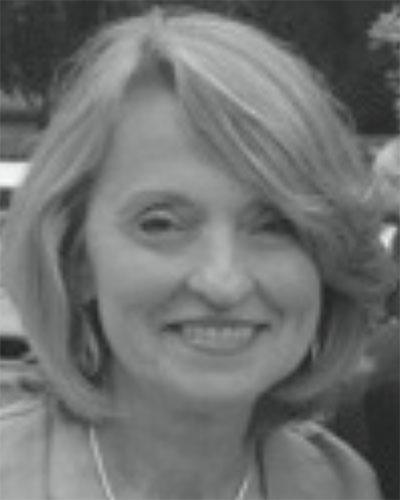 Constance Robinson (Properties Designer) Connie recently worked as properties designer for Collected Stories with Dignity Players theater. She previously enjoyed being the properties designer at Colonial Players for the Victorian-era In The Next Room or The Vibrator Play, which earned a Washington Area Theatre Community Honors nomination for best properties, and Annie, set in 1933. In previous years, Connie volunteered as marketing assistant and graphic designer for Colonial Players. In addition to collecting props for Dead Man's Cell Phone, Connie enjoyed helping decorate the set along with set designer Edd Miller. Connie thanks her husband, John, for his continued support.