Written by Tim Firth
Directed by Debbie Barber-Eaton
Produced by Carol Youmans
Performance dates:
February 17 - March 11, 2017
Run time: 2h 30m
After Annie's husband John dies of leukemia, she and best friend Chris resolve to raise money for a new settee in the local hospital waiting room. They manage to persuade four fellow members of the local Women's Institute to pose nude with them for an "alternative" calendar. The news of the women's charitable venture spreads like wildfire, and hordes of press soon descend on the small village of Knapeley in the Yorkshire Dales. The calendar is a success, but Chris and Annie's friendship is put to the test under the strain of their new-found fame.

To download the production postcard for Calendar Girls to share with your friends, visit the Downloads page of our website and look under the Production Postcard heading.
About the Director
Debbie Barber-Eaton holds a degree in Musical Theatre from Catholic University and studied the genre of cabaret at Yale. She was on the faculty of Maryland Hall for the Creative Arts for 15 years, teaching all ages. Debbie has worked as a performer and a director in local and regional theater, including Signature Theatre, Riverside Theatre, Bay Theatre, Dignity Players, Chesapeake Music Hall, Standing O Productions, Annapolis Summer Garden Theatre, The Annapolis Dinner Theater, Chesapeake Music Hall, Rep Stage, and Colonial Players. Most recently, Debbie appeared as Martha in CP's autumn production of Who's Afraid of Virginia Woolf? (WATCH nomination for lead actress). She appeared as Mayor Maggie in Bat Boy and received a CP acting award for her portrayal of Lady Macbeth. Debbie is thrilled to be playing Sarraghina in CP's upcoming production of the musical Nine.

Debbie's most recent turn in the director's chair was Guys and Dolls (WATCH nomination for directing), which garnered the Ruby Griffith Award for All Round Production Excellence for 2nd Star Productions. Other favorite directorial projects include The Addams Family Musical (ASGT), Bell, Book and Candle (CP), A Christmas Carol (CP 2010), Sordid Lives (Dignity Players), and john & jen (Standing O Productions). Debbie had the honor of receiving the final directing award that Colonial Players gave for her direction of The Robber Bridegroom. "I would like to thank this stellar cast, design team, and staff for lending their passion and talent to this project. As ever, my thanks and love go out to my family and friends for their love and support, especially Neal Andrew, Eddie, Paul, Donna, Stepha, Cathy, Fran, Casey, and the Annapolis Divas. In loving memory of David Titus, Bob and Brigette Marchand, and Tom Ammon. I miss you."
Director's Notes
Another title for this play could be, "What I Did for Love". First a film and now a stage play, Calendar Girls is the true story of a group of ladies in Yorkshire, England who found the courage to bare it all in a charity calendar in memory of one of the ladies' husband whom they all adored. Little did they realize the revealing of bodies would lead to such revelations of spirit. The themes of Calendar Girls are many, including friendship, the celebration of women of all ages and body types, the channeling of grief into something meaningful, and love. Especially love.

My relationships with women have shaped my life. The better parts of me have been nurtured and encouraged by my mother, my grandmother, my sisters, and my friends. Right up there with spouses and children, these are the ties that bind. In Calendar Girls , we celebrate what can happen when a handful of women have a little (crazy?) idea and make their way out of their comfort zone in the name of love. As Mother Teresa said: "We can do small things with great love." Calendar Girls says: Yeah, but we can't always control what happens next!
– DEBBIE BARBER-EATON
The Cast
Shannon Benil (Cora) - Shannon's recent past experiences at The Colonial Players include Clue! The Musical (the one-week musical project this past summer), Watch on the Rhine, Bat Boy, and Company, as well as many others over the 20 years she has performed here. And NONE of them could have prepared her for being "nude" on this stage! But being surrounded by such a talented and supportive cast and staff made it completely bearable. She knew they had her back...and front too! Much love to her wife, Marcy, for playing single Mom to their 4-year-old son while Mama feeds her theater addiction.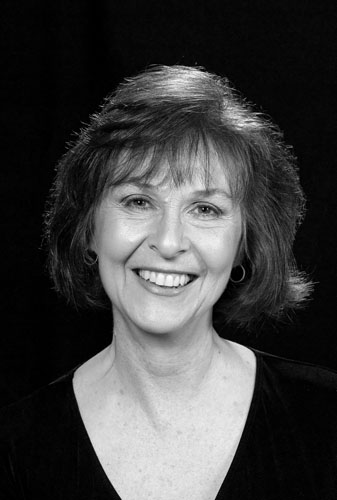 Darice Clewell (Marie) - Darice celebrates 30 years with The Colonial Players in this production. Holding a degree in Theater Arts/Drama from UW Madison, she acts, directs, and choreographs, along with serving on our board of directors several times, most recently as president. Appearances at CP and other local groups include Enchanted April, Lettice and Lovage, Steel Magnolias, The Crucible, The Glass Menagerie, Sordid Lives, and The Vagina Monologues. Thanks to Debbie for this opportunity, and to the Play Selection Committee for providing more opportunities for women this season. It is a privilege to play with this cast and directorial staff, friends all! Special thanks to my Mr. January…who looks good even with the staples.
Rosalie Daelemans (Elaine) Rosalie is delighted to be performing in this wonderful production with such a talented cast and crew. Recently she appeared in The Importance of Being Earnest as Lady Bracknell. Other favorites include: Noises Off, The Man Who Came to Dinner, Bloody Murder, Fox on the Fairway, On Golden Pond, Run for your Wife, Don't Dress for Dinner, Steel Magnolias, City of Angels, South Pacific, Damn Yankees, Little Shop of Horrors, My Fair Lady, and Mame. Rosalie has also acted with her husband and three kids. In May, she will have the privilege of sharing the stage with her birth daughter in Pennsylvania! Off stage, Rosalie is often helping with scene changes, costumes, props, lighting, set dressing, and painting. Tremendous thanks to everyone for their support, creativity, hard work, and sense of humor!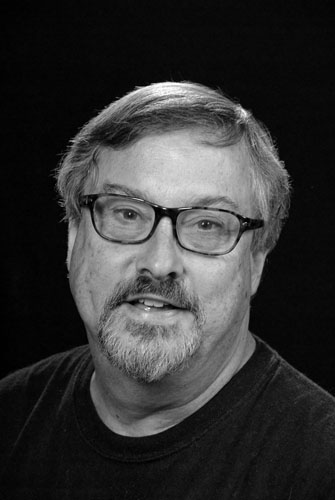 Rick Estberg (John) - Rick is so glad to be in this show and to be playing a nice guy once again; his last two roles, with Pasadena Theatre Company, were as baddies, playing Juror 10 (12 Angry Men) and Mr. Sawyer (Miracle on 34th Street). His favorite roles with CP include Ziggy (Side Man), Max Tarasov (Superior Donuts), Bert Healy (Annie), and Charles Thomson (1776). He is certain that the audience will be as thrilled as he is that he gets to keep his clothes on during this show. He thanks Director Debbie for letting him be part of such a wonderful cast! During daylight hours Rick works for the Defense Department, where he is winding down a career spanning more than 40 years.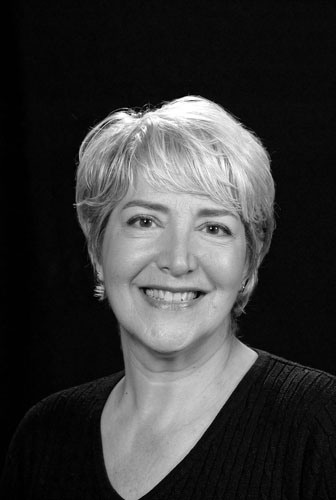 Lynn Garretson (Celia) - Once upon a time, when junior high school still existed, there was a place called the Burn Brae Dinner Theater where Lynn was privileged to appear in several productions while her parents carted her back and forth. At the age of 17, Lynn played Anne Frank at the Alliance Theatre in Atlanta, GA. Community theatre, as far flung as Milwaukee, WI followed until she found herself at the Chesapeake Music Hall. Lynn fulfilled a childhood dream of appearing in The Sound of Music when she played Sister Margaretta in Compass Rose's 2014 production. Lynn was in Colonial Players' 1998 production of Cabaret and more recently appeared at CP in Bat Boy with her amazing stepdaughter, Paige Miller. Words cannot express her gratitude and her admiration for this cast, director, and artistic team.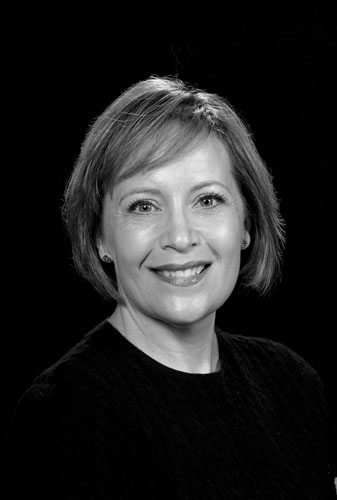 Laura Gayvert (Chris) - Laura is so happy to be back at Colonial Players with such a talented, funny, supportive group of people. She has been in several productions here on East Street, including Trip to Bountiful, Moon Over Buffalo, Wonder of the World, Rocket Man, and Frozen (NOT the Disney musical), for which she was nominated for the Washington Area Theatre Community Honors (WATCH) award for Outstanding Featured Actress in a Play. Other local credits include Crimes of the Heart and Sordid Lives at Dignity Players and Seven Year Itch at BCT. "Thanks to Debbie for casting and directing me, and most importantly, to my husband for his love and support."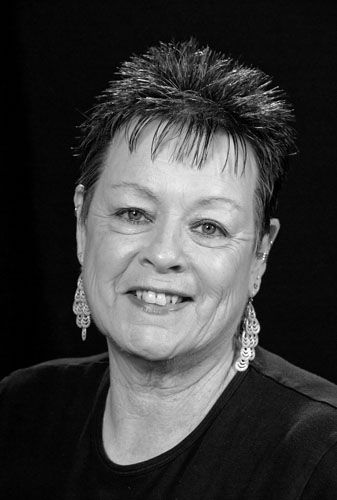 Kathy Jones (Lady Cravenshire / Brenda) - Kathy is excited to perform for the first time with The Colonial Players! She has previously acted with the Peake Players at Chesapeake College and Church Hill Theatre, most recently as Yente in Fiddler on the Roof and as assistant director for One Flew Over the Cuckoo's Nest. When not onstage or singing classic rock, Kathy teaches deaf and hard of hearing students on the Mid-Shore. She thanks her family and friends for their support and this wonderful cast and crew for the warm welcome!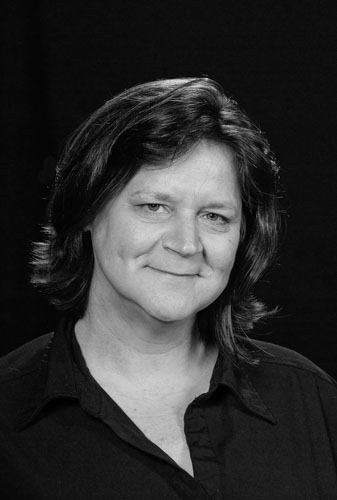 Karen Lambert (Ruth) - A veteran of the stage, Karen is thrilled to be working again with director Debbie Barber-Eaton. Previously, she appeared in Good People, The Diviners, Mrs. California, and Hayfever, among other CP productions. Productions at other theaters include Sordid Lives; Almost, Maine, and the ensemble staged reading of 8 at Dignity Players Additional stage credits include performances with children's theater, summer stock, and of original works, including historical characters. When not onstage, Karen works as an advertising account executive, writer, and marketing consultant. In her spare time, you may find her hunting fossils and sharks' teeth near her home in North Beach while helping to raise her two canine companion rescues. Karen extends heartfelt gratitude and enduring friendship to a fabulous cast and crew.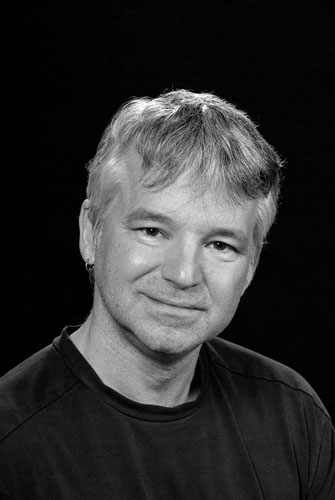 Eric Lund (Rod) - Having spent all his time last year behind the lights (designing four of the shows), Eric decided to step in front of them this year. Eric designed lights for The Secret Garden, was nominated for a WATCH award for Side Man, and was nominated with co-designer Alex Brady for Venus in Fur. He has worked extensively in area theaters, including Dignity Players, ASGT, Vagabonds in Baltimore, and others. On CPs stage he has appeared in productions of Rebecca, The Clearing, and various iterations of A Christmas Carol. He appeared in Dignity Players productions of The Laramie Project, Gross Indecencies, and The 39 Steps. He directed The Voice of the Prairie and two years of A Christmas Carol for CP and The Vagina Monologues for Dignity Players. He is very honored to be working with this amazing cast and crew. And, as always, thanks his husband of 24 years, Mickey, for his support and endless patience!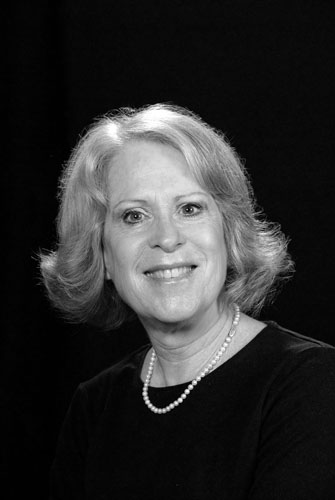 Marti Pogonowski (Annie) - While Marti has not been on stage in ten years, her association with The Colonial Players is a long one. She first appeared in the ensemble of Carousel, then as Anne in The Diary of Anne Frank, both in 1969. Over the years, she has taken on a number of roles on our stage, including Misalliance; You're a Good Man, Charlie Brown; The Fantasticks; The Sea Gull; Shadowlands; Strange Snow; Lost In Yonkers; Jacques Brel…; Kid Purple; and Enter the Guardsman. She was also a winner of the Irene Ryan Acting Award, which earned her a place in competition at the Kennedy Center. Marti recently retired as an executive director with Anne Arundel County Public Schools and enjoys traveling with her husband, Dan.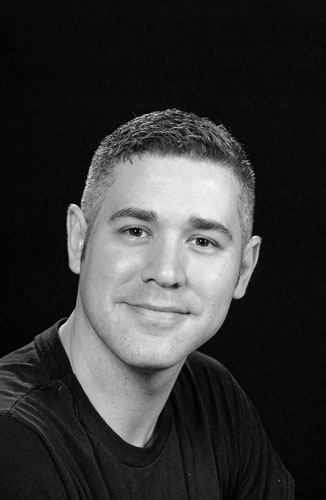 Jason Vellon (Lawrence/Liam) - Jason is thrilled to be back at Colonial Players. He was trained in theater in NYC at The American Music Dramatic Academy, but this theater and this group have become a second home for him. Past roles here have been Bell, Book and Candle; The Robber Bride Groom, and Side Man; which earned him a WATCH award nomination. He has performed locally at ASGT, Chesapeake Music Hall, Signature Theater, Moonlight Troupers, Dignity Players, Theater 11, and Standing O. "Special thanks to Colonial Players for having the guts to do this show and also Debbie for leading this cast with your patience and wisdom. We couldn't have done it without you." Jason would also like to thank this inspiring cast of extraordinary women and men and his friends for their overwhelming support these past couple of months. "You know who you are, and I love you." Jason dedicates his performance to his siblings, especially his sister, Michelle. "You saved my life in every way possible. Theory Twins Unite." "Mom and Dad…..I Love Ya."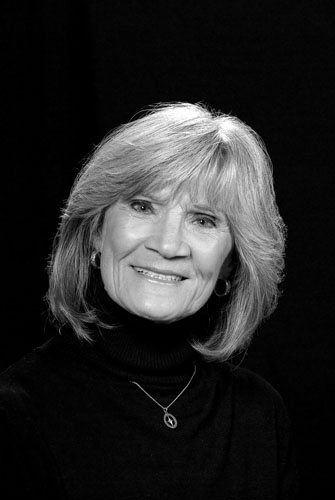 Mary Fawcett Watko (Jessie) - Mary is absolutely thrilled to be one of the "calendar girls"! Why? Because she was born and raised in Yorkshire only minutes away from the "Gateway to the Dales." Her first stage experience at the age of 11 years was at Yeadon Town Hall in Yorkshire, and now she is performing at her beloved Colonial Players as a Yorkshire "calendar girl." "It doesn't get any better than that!" Mary has been active with CP since 1981, and through that time has received awards for both acting and directing for CP as well as from the State of Maryland and the British Embassy in Washington. She appreciates the incredible support that CP offers to everyone: production staff, crew members, cast, and all volunteers involved. Her special thanks go to the director, Debbie Barber-Eaton, for making this happen. "You can always be sure that working with Debbie, in any capacity, will be a joyful, memorable experience! Hugs to husband, Greg, and son, Shawn, for their love and continued support."
The Production Staff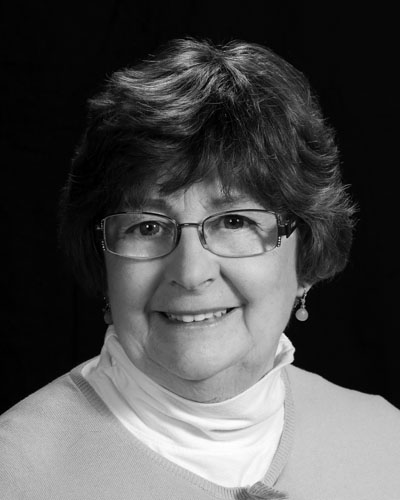 Joann Gidos (Properties Designer) A graduate of SUNY Cortland, JoAnn is a retired educator. She has been doing properties and set decoration for a variety of local theaters for almost thirty years. This season she worked on The Cripple of Inishmaan at Colonial and Camelot at Compass Rose Theater. Next up, Nine right here and God of Carnage at CR. As always, thanks to Mike for his support and Charlotte Robinson for her continued assistance.
Fran Marchand and Paige Myers (Costume Designers) Fran and Paige work as a costume designer team for Colonial Players. Together, they costumed last season's Side Man, created costumes for Mary Lennox in The Secret Garden, and costumed the cast for the musical Clue, which was cast, rehearsed, and performed in just one week. They are best known for working silently behind the scenes and thinking outside the box. Fran is retired from the Department of Defense, and Paige is a graphic design artist.
Andy McLendon (Stage Manager) Calendar Girls is the latest of many shows Andy has stage managed since she first got involved with The Colonial Players in the 1970s. Most recently, she was stage manager for two shows during the 2015-16 season: The Secret Garden and Morning's at Seven. Andy has volunteered for a number of jobs at CP, but her task of choice is stage managing. Memorable productions at CP include Closer Than Ever, The Robber Our Song, Enter the Guardsman, Cabaret, Blood Brothers, and A Christmas Carol.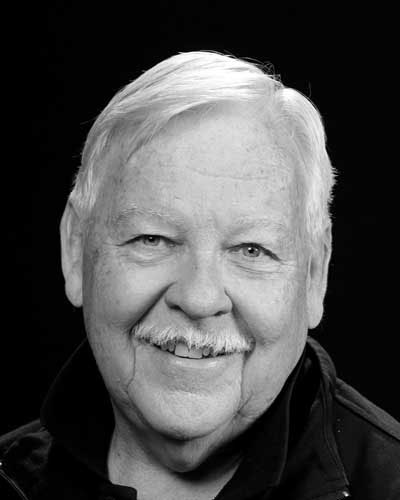 Edd Miller (Set and Floor Designer) Edd has a long history with The Colonial Players as a director, actor, set designer, and volunteer in other areas. His most recent set design was for last season's Good People, which he also directed. Other recent design credits include Rocket Man, Dead Man's Cell Phone, In the Next Room, and Annie. Edd was nominated for a Washington Area Theatre Community Honors set design award for Chapter Two and won a 2012 WATCH award for best direction for Going to St. Ives, which also won awards for best play and for best lead actress. Edd also has acted in and directed many other shows since joining CP in 1964.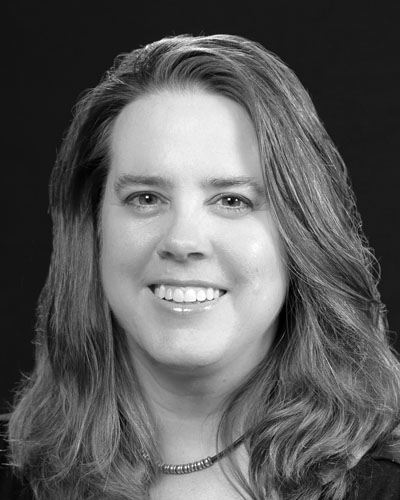 Shirley Panek (Lighting Designer) Shirley is proud to be a part of this beautiful show. Other light design credits at The Colonial Players include Cripple of Inishmaan, Clue (the one-week musical project), A Few Good Men, Dead Man's Cell Phone, Trying, Moonlight and Magnolias, and Chapter Two (2012 WATCH nominee) as well as Art at Dignity Players. Thanks to Debbie Barber-Eaton for her spirit and vision and this wonderful cast of women and men for their patience during tech week. "Love to Drew, Emma, and Jeff -- the lights that shine in my life every day."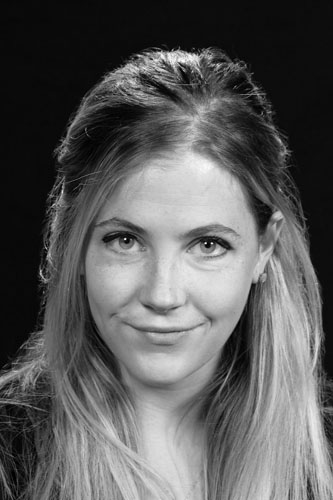 Sarah Wade (Sound Designer) Sarah is very pleased to be behind the scenes again, having just finished this year's production of A Christmas Carol following her role as Honey in Who's Afraid of Virginia Woolf?, for which she has received a WATCH award nomination. Prior shows include: Boeing, Boeing; Ernest in Love; The Liar; These Shining Lives; Annie; Communicating Doors; and Taking Steps. Prior sound credits include Side Man and Watch on the Rhine at CP, as well as the Miracle Worker and To Kill a Mockingbird at Compass Rose Studio Theater. She is very happy to be working again with Debbie after Woolf, and thanks her friends, family, and Eric because as always, "I can't, I have rehearsal."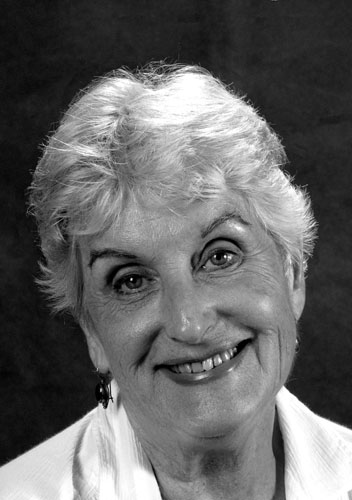 Carol Youmans (Producer) Carol has been a devoted participant in community theater for over 35 years, learning most of what she knows about theater from workshops and experience gained by working on every aspect of theater at Colonial Players. She has designed sets, lights, costumes, and sound, crewed, and served on many boards, most recently as artistic director, but formerly as president, director of marketing and community outreach, vice president, house director, and others. Her favorite role is directing: Fences, Macbeth, In the Next Room, A Funny Thing Happened on the Way to the Forum at CP and A Midsummer Night's Dream with Jim Gallagher at ASGT being among her favorites.