Written by Alan Ayckbourn
Directed by
Michelle Harmon Bruno
Performance dates:
Sept 20 - Oct 12, 2013
Run Time: 2h 45m
CP opens its 65th season with an intriguing comic mystery by Britain's master of farce, Alan Ayckbourn. The action takes place in the same suite of hotel rooms in 2014, 1994, and 1974. A young woman, a timid professional dominatrix, inadvertently redirects her fate when an old man begs her to be a witness and courier. She must sign and deliver his confession of terrible past deeds - the murders of his first and second wives among them - to his lawyers before he dies. Attacked by his menacing partner, she escapes into a hidden room in the suite and amazingly emerges into the same rooms 20 years before. There she meets the second wife, Ruella. As the women struggle to understand what has happened and what will happen if they cannot stop the events of the confession, Ruella abruptly time-travels back to the suite 20 years before, accidentally interrupting the first wife, Jessica, on her honeymoon. Sound confusing? In Ayckbourn's hands, the twisting plot is spiced with comedy and at the end, a heart-warming turn that will leave you smiling, wondering, and happy.
About the Playwright
Colonial Players ended the 2012-13 season with the highly entertaining production of Taking Steps, and now we begin a new season with another play by Alan Ayckbourn, one of the world's most successful and prolific modern playwrights. He wrote his first full-length play in 1959 and completed his 77th play this year. In between, Ayckbourn's fertile imagination produced such hit plays as How the Other Half Loves, Absurd Person Singular, The Norman Conquests, and Bedroom Farce. Ayckbourn's theatrical home, the Stephen Joseph Theatre in Scarborough, England, is, like Colonial Players, an arena theater, making his plays especially suitable for our space. Most of his plays have their premiere in Scarborough and then move on to the West End, London's equivalent of Broadway. For more than 30 years, at least one of his works has been in production at a West End theater. Ayckbourn is considered a master of comedy with an emphasis on farce, a genre noted for mistaken identities, quick exits and entrances, confusing situations, and slamming doors. Ayckbourn's awards are numerous. In 2010, he was honored with a special Tony Award for lifetime achievement in the theater. He won two Tony awards for writing and directing Bedroom Farce in 1979 and collected six other American awards for writing or directing five other plays. In England, he won 10 Oliviers for his writing and one for direction.
About the Director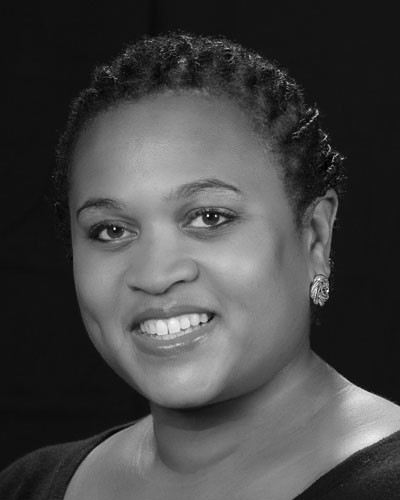 Michelle Bruno is thrilled to be directing again at Colonial Players! Directing credits include Inventing van Gogh at CP, School House Rock at Red Branch Theatre and direction/music direction with The Drama Learning Center's school program in Columbia, MD. At home both on and off the stage, Michelle lists as some of her more memorable roles a WATCH-nominated role as Armelia in Ain't Misbehavin' with Elden Street Players, as Mama Euralie in Once on This Island with Red Branch Theatre, and as Hattie in Kiss Me Kate at Colonial Players. She is staggered by the talent that has been evident from the first day of auditions. Michelle thanks everyone involved with this production for their professionalism, which made this a great experience. Everyone's flexibility from the cast to the crew to the production staff helped to create this fantastic endeavor. This was one of the most memorable theater moments that Michelle has ever had. Last, but definitely not least, she also thanks her family and friends for their unending support. Special love to her husband, Ron Bruno, for all that he is and does.
Director's Notes
Communicating Doors is a thrilling time-travel ride that includes redemption, humor, and suspense. Alan Ayckbourn gave us a brilliant play that, while complicated in the delivery, delivers a simple message of hope and perseverance. As the play begins in 2014 in war-ravaged London, we meet Poopay, "a certified sex specialist." She is called to an appointment with Reece Welles at the Regal Hotel, an appointment that will change everything. As this appointment goes from bad to worse, Poopay ends up fighting for her life. She unintentionally travels back in time, finding herself face to face with other characters who will be a part of a murderous plot that plays out over 40 years. As the story wound down to its unforgettable end, I was left with a thought. There are unlimited possibilities. Unlimited potential. Every day we come to a fork in the road, and while it may not seem significant, we make choices that define and shape our lives. This understanding of the potential that exists every day is monumental. Our production's process was amazing. From the crew to the cast, they all poured their heart and soul into this project. I hope that you feel this heart as the show plays out. I'm hoping that the fork you take in the road exposes your own unlimited potential.
~Michelle Bruno
The Cast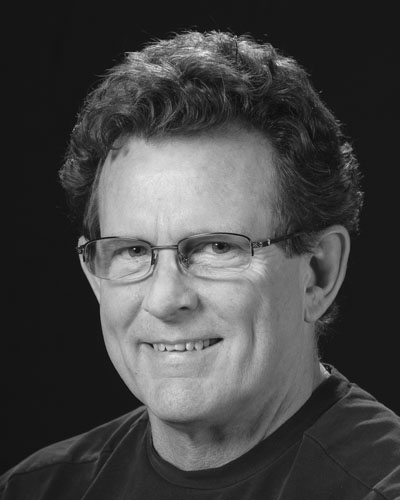 Nick Beschen (Harold) -- Nick is excited to have another opportunity to work with such a talented cast in Colonial Players' production of Communicating Doors. Nick's most recent roles include Dr. Lyman Hall in CP's 1776 and multiple roles in Dignity Players' Almost Maine. Among Nick's favorite roles have been Bobby in Run for Your Wife and Horatio in Hamlet with Pasadena Theatre. When not on stage, Nick runs his own home improvement business in Annapolis. Nick would like to thank Leigh for all her love and support!! Enjoy the show.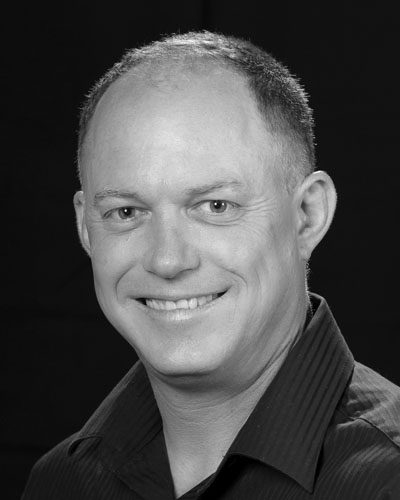 Dave Carter (Julian) -- Communicating Doors is Dave's second project with Colonial Players, but this time he emerges from behind the scenes to appear on stage after a long hiatus from acting. He was stage manager for the June production of Taking Steps, his first experience with Colonial Players, and he is extremely excited to be back as a player. Most of his theater experience was on the West Coast, where he was involved with shows such as Lend Me a Tenor, Oedipus, and Our Country's Good. His training began with Citrus College and extended to The London Academy of Music and Dramatic Art. Dave feels that most of what he brings to the stage comes from the people he has worked with in the theater as well as the great thing we call Life.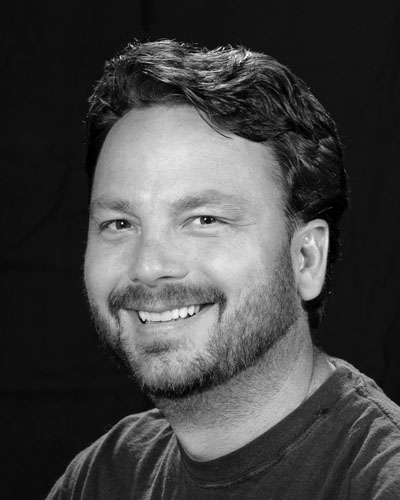 Jeff Mocho (Reece) -- Jeff is thrilled to to return to Colonial Players after appearing as the unexpected guest in 2010's The Unexpected Guest, when he met and fell in love with the leading lady, Shirley Panek. Recently he played Brad, a plain man with A Devil Inside; a Nazi in a film called Madeline; a bully stepfather, Toobie; and a card-carrying Klansman cop in In the Heat of the Night. Despite all this he swears he isn't being typecast. Thanks to Shirley, Drew, and Emma for being your fantastic selves and putting up with Mr. Jeff's eccentricities. Lots of love to Mom and Dad, who I know would be here if they possibly could.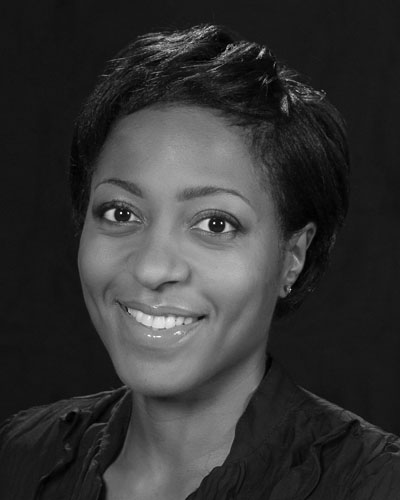 Lilian Oben (Ruella) -- Communicating Doors is Lilian's first production with Colonial Players, and she is humbled to be a part of such a talented, committed, and welcoming cast and community. A corporate and legal marketing communications professional by trade and an avid painter, photographer, and writer of short womanist fiction when time allows, Lilian is enjoying rediscovering a passion for theater that was first ignited during her boarding school years in England, Wales, and Kenya. She is thankful to find this passion undiminished - despite the interruptions of "grown-up" responsibilities and global relocations - in the adult world. Lilian's theater experience includes roles such as The Little Coochie Snorcher That Could in The Vagina Monologues, Calpurnia in To Kill A Mockingbird, Mademoiselle/Ms. Granville in Daisy Pulls It Off!, and even a stint as Willy Wonka in a production of Charlie and The Chocolate Factory. Her professional training includes study at The Barrow Group, New York, and The Studio Theater Acting Conservatory, Washington, D.C. When she isn't acting or fighting writer's block, Lilian is also a volunteer peer counselor at Whitman- Walker Health in Washington.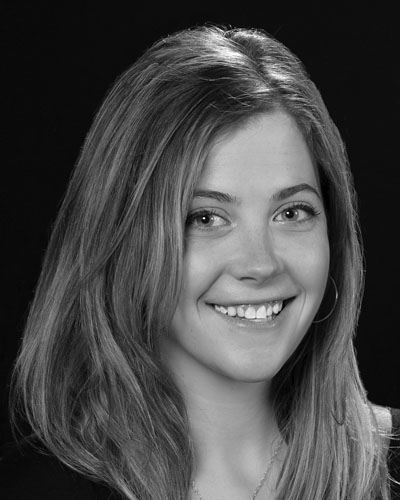 Sarah Wade (Jessica) -- Sarah returns to the Colonial Players stage after performing the role of Kitty in last June's Taking Steps, another Alan Acykbourn comedy. She appeared as Lola Heart in the Benevolent Man Society's production of Blank Spaces. Prior to that, she was the Charwoman in CP's 2012 production of A Christmas Carol and appeared in the Bits 'n Pieces festival of short plays as Ionesco in The Shepherd's Chameleon and as the Girl in Starcrossed. Sarah played the roles of Bet and the Widow Sowerberry in Compass Rose Theater's production of Oliver! and worked as sound designer for The Miracle Worker and To Kill a Mockingbird for Compass Rose. "Much love to my family and friends for understanding that I can't tonight, I have rehearsal."
Pamela Woodward (Poopay) -- Pamela is so excited to make her way back to the stage as a part of the team here at Colonial Players! Prior to her four year "retirement'" (during which she became a chiropractor), Pam was involved in theater at La Salle University in such roles as Abby Brewster in Arsenic and Old Lace, The Witch in Into the Woods, and Hope Cladwell in Urinetown: The Musical. She is so honored to be working with such a talented cast and crew as she shakes off the cobwebs. "You all are amazingly talented, and I am so grateful for your patience and support as I tripped, stumbled and rolled (purposely or not) across the stage." When she's not on stage, Pam loves working with her patients, being back in the Mid-Atlantic area, and assembling Ikea furniture. She would like to thank especially Beth Terranova for making auditions less of an option and more of a requirement, her family and friends for traveling farther than usual to see her as another dominatrix ("just trying to make you proud, Dad!"), and, of course, Patrick. Now on to our next production: the wedding!
The Production Staff
Terry Averill (Set Designer) -- Terry is active in many areas at Colonial Players including acting, directing, and designing lights and sets. He previously was set designer for Kindertransport and Earth and Sky at CP and worked with Edd Miller on set design for I Love You, You're Perfect, Now Change, which he also directed. Other directing credits at Colonial Players include Romantic Comedy, Sunlight, and Kindertransport. Terry won a Washington Area Theatre Community Honors award for his lighting of Earth and Sky. He has acted in a number of productions at Bowie Community Theatre and directed their productions of Language of Angels and Love, Sex and the IRS. He is an architect and is in his second term as president of Colonial Players.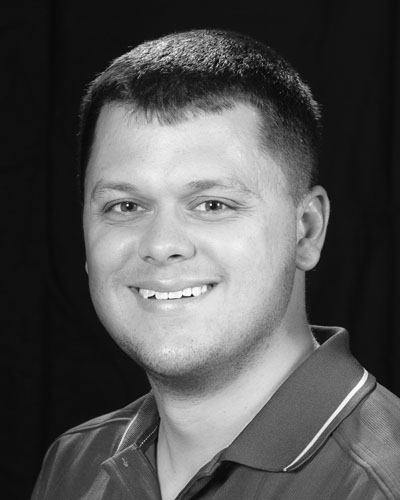 Wes Bedsworth (Sound Designer) -- Wes has been involved with over 30 productions at Colonial Players since he joined CP in 2007. His favorites include Moon Over Buffalo, Kindertransport, Enchanted April, Mrs. California, The Diviners, Little Women and 1776. He won the 2010 WATCH award for outstanding sound design for Earth and Sky and has been nominated for best sound design for Hauptmann, Kindertransport, and The Diviners. Wes serves as Operations Director on the CP Board, Technical Director on the Production Team, and as one of the Webmasters on the Marketing Team. Wes graduated with a B.A. from McDaniel College. When he's not doing electrical work, plumbing, fixing something broken, or automating something at CP, Wes works as a Senior Systems Engineer in Washington, D.C. (This is so he can afford to play at the theater in his free time.) Wes also sings in two choirs at his church. He would like to thank his parents, his sister Susan for occasionally putting up with her older brother, and Kaelynn for allowing him to have a second love: playing with power tools at the theater.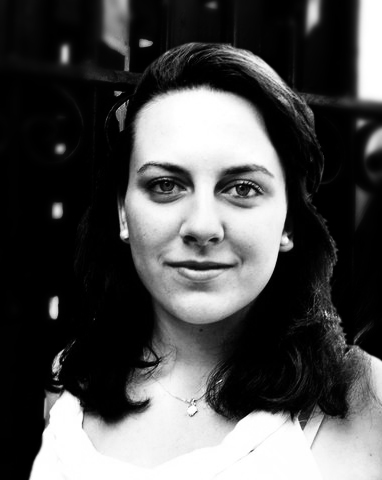 Vicki Goutzoulis (Costume Designer) -- Vicki is excited to be working with The Colonial Players. Her previous costuming credits at other theaters include The Brides of March, Ragtime, The Pajama Game, The Somewhat True Tale of Robin Hood, Our Town, and The Music Man.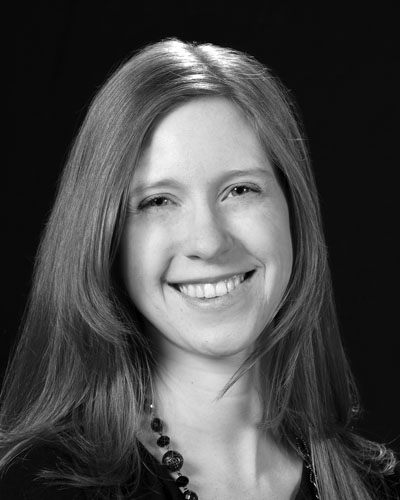 Kaelynn Miller (Producer) -- Kaelynn embarks upon her fifth season of involvement at Colonial Players in the new-to- her role of producer. She has been involved in many productions over the last five years, both on the stage and off in a variety of roles, from actor to smushed banana cleaner to set painter to last-minute button sewer to usher to costume designer. Kaelynn currently serves as Treasurer on The Colonial Players Board of Directors. To pay the bills, she works in the music industry as a customer service representative for an instrumental accessory distributor, where some days she actually gets to use her bachelor's degree in music. Kaelynn sends many thanks to the Communicating Doors production team, cast, and crew for being so dedicated and excited, and sends love to her friends and family for their lifelong support, especially to Wes, for sharing and dragging her back into this wonderful, completely crazy world of theater all those years ago.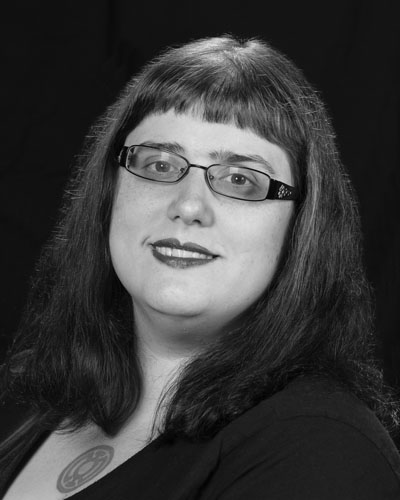 Emily North (Stage Manager) -- A new face to the Annapolis theater scene, Emily (Miz to her good friends) has been stage managing for several years. Before her foray into the Colonial Players, she worked at Anne Arundel Community College as a student, at the Downstairs Cabaret Theatre in Rochester, NY as an intern, Roane State Community College in Harriman, TN as a jack- of-all-trades, and anywhere else she could be meddling backstage. She is engaged, and her fiance, David, hopes she will actually marry him this November and not make him wait even more, as he has currently been waiting for five years and counting. She has worked at many jobs and is currently a flower delivery driver for Blooms Florist in Edgewater. Emily is incredibly grateful to her parents for their never-ending support, to David for letting her pursue her dreams no matter where they lead, the Colonial Players for this incredible opportunity, her actors for not causing her to develop any more gray hairs, and her director Michelle for helping her to have the most fulfilling stage management experience of her career. She sincerely hopes you love the show just as much as she does.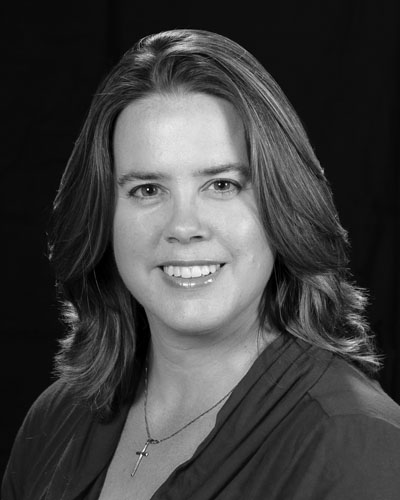 Shirley Panek (Lighting Designer) -- Shirley is back as lighting designer in the first show of the season. Normally seen on stage, she was very excited to take on the challenge of lighting this unique show. Other lighting designs include Trying, Moonlight and Magnolias, and Chapter Two (2012 WATCH nominee) at The Colonial Players, and Art at Dignity Players. Shirley would like to thank Michelle for her inspiration and vision for the show. Thanks also to the cast and production staff and crew for their patience during tech week. "Love to Drew, Emma, and Jeff - the lights that make my life brighter."