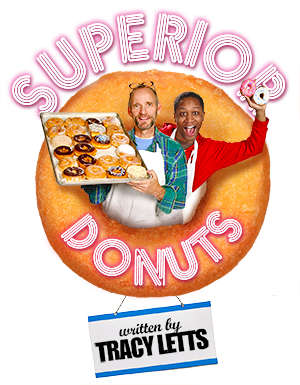 Written by Tracy Letts
Directed by Kristofer Kauff
Performance dates:
February 14 - March 8, 2014
Run time: 2h 30m
In the Uptown section of Chicago, the scruffy side, Arthur Przybyszewski still runs the donut shop his father founded before he was born. Arthur is besieged by a new Starbucks across the street, his aged hippie sensibilities, and the recent death of his ex-wife. His store reflects the state of his mind, ill-tended, marred by the vandalism of a disgruntled ex-employee and slipping into bankruptcy. A new employee, Franco Wicks, urges him to revitalize the store by opening evening hours, encouraging poetry readings, cultivating a writers' enclave. Franco is a young, enterprising writer whose intelligence and energy nudges Arthur's torpid spirit into new life, especially when Franco is nearly killed by thugs seeking to collect his gambling debts. You'll find this lively play uplifting and deeply funny as you meet Arthur, Franco and the people around them struggling to make something good of their lives.
About the Playwright
Playwright Tracy Letts said in a recent Showtime television interview that he would have to be "a real churl" to complain about the life he is living now. During the last six years, Letts won the 2008 Tony Award and 2008 Pulitzer Prize for writing August: Osage County, won the 2013 Tony for best actor for his role as George, the drunken college professor in the Broadway revival of Who's Afraid of Virginia Wolff?, and has a recurring role in the popular Showtime cable television series Homeland. And in January, Meryl Streep and Julia Roberts were nominated for Academy Awards for their performances in the movie version of August: Osage County. Letts is the son of an actor father and a mother who was a successful novelist. He grew up in Oklahoma and at age 20 moved to Chicago, where he began a long association with the Steppenwolf Theatre Company. Letts' plays typically deal with dark subjects and dysfunctional characters. His mother was quoted as saying that while she wrote light, entertaining novels, everyone wound up naked or dead in her son's plays. Superior Donuts, written a year after August: Osage County, is a departure from Letts' usual fare. It is funnier and lighter, with characters who are mostly good guys. It features at its core a warm if sometimes difficult relationship between two disparate characters.
About the Director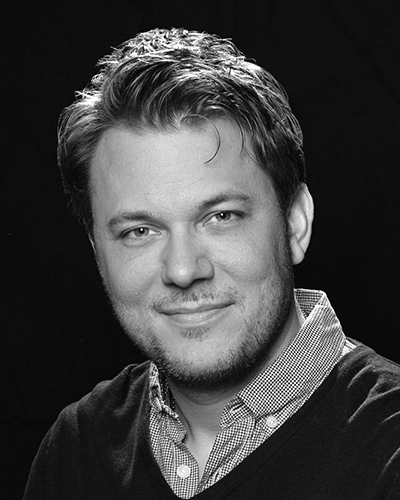 Kristofer Kauff is thrilled to have directed Superior Donuts for The Colonial Players. Most recent directing credits include Orlando the Television Show... On Stage, Little Shop of Horrors, Pippin, Seussical The Musical, Anastasia, Inherit the Wind, Comedy of Errors, The Land of Counterpane as well as a series of staged readings and workshops for D.C. playwrights. In June 2014, he's directing The Producers, presented by SSTG, which opens at the Gaithersburg Arts Barn. Thank you Carol, Beth, my production team, and the entire community of The Colonial Players. It has been an absolute joy to collaborate with you. To the cast: You are a talented, intelligent group of actors, and I loved every minute of working with you. Thank you to family and friends for your continued love and support. And to my, my love...
Kristofer Kauff
This email address is being protected from spambots. You need JavaScript enabled to view it.
Director's Notes
Community... The first note I took while reading Superior Donuts. As I read on, I took many more notes: friendship, facing fears, family, loss, love, hope, and once again... community. Obviously that would be the central theme for my development of a vision for this production. Our community, and how we are all affected by it, for better or worse. This play was written by Tracy Letts as a love letter to Chicago, but this Uptown block is really a microcosm of America. Immigrants and first-generation Americans, people who chose to come to this country and, through all obstacles, would do whatever it took to make a better life for their families. A time when people knew each other by talking, by doing, by experiencing reality together... community. Our world now is going through a change. Are we losing our community or are we re-defining it? Enter Arthur and the personification of a past that is fading. Enter Franco and the embodiment of hope, energy, and what can be.
What I love most about this play is how relatable the characters are to ourselves. Through each person portrayed onstage we see our own flaws, mistakes, and even strengths. We draw parallels in the characters' failures and triumphs. We've all been in that "place" Arthur is when we first meet him. Many of us have seen ourselves in others, as he sees himself in Franco. And we have all faced moments in our lives that challenge us to fight back. The question is, when life takes its swings and beats us down, what do we do?
When an author writes a play with characters this personal, you realize the responsibility you have as a director to ensure that audiences have a completely realistic experience and a journey that they can call their own. I began my journey focusing on what makes a community and the diverse nature of the one represented in this play. I've now shifted my focus to how I affect those around me and the importance we all have to helping those in our own community. I'm sure once the lights go down and the show goes up, I'll have a few more "shifts in focus."
So, tonight we are going to be good members of a community the best way we know how. I truly hope you enjoy every moment you experience while taking the journey with us.
The Cast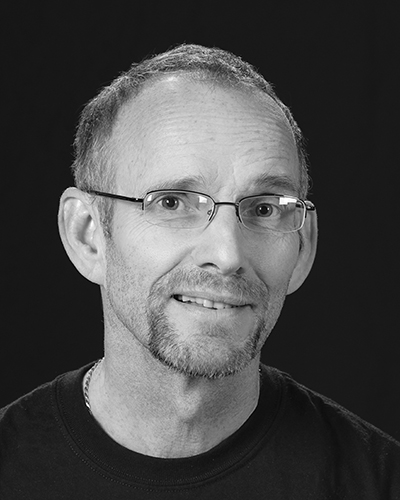 Terry Averill (Arthur Przybyszewski) -- Terry hasn't been seen on the Colonial Players stage for a few years, unless you caught his portrayal of James Wilson in 1776 last Spring. He's been pretty busy as president of CP, but has continued acting at other venues during his tenure. He has appeared as Marc in Art and as John in The Cocktail Hour at Bowie Community Theatre and as Mr. Frank in The Diary of Anne Frank at Dignity Players. Of late, he has been spending summers at the Smithsonian's National History Museum, where he has been portraying abolitionist John Brown in The Trial of John Brown. Acting has been his passion since elementary school. He loved portraying George at CP in Of Mice and Men in 2000 and hopes his rendition of the enigmatic Arthur is as compelling as George. Thanks go to Kris for his great teaching and all the other cast members for their artistic dedication and for making the process such great fun. And of course, particular thanks go to Dirk Geratz for his infinite patience, not only during this show but all the shows Terry has taken part in over the years.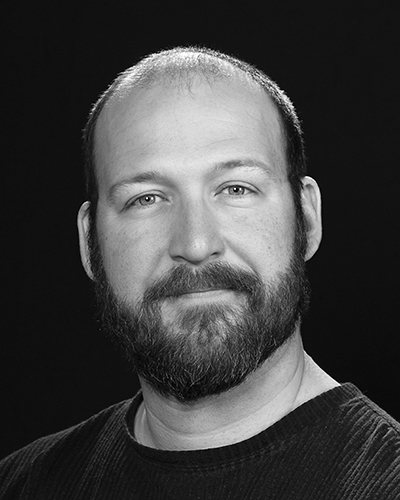 Ben Carr (Kiril Ivakin) -- Ben is excited to be back performing at Colonial Players. Some of his previous roles at CP have included Biff Loman in Death of a Salesman, Mike Conner in The Philadelphia Story, Michael Wells in Two Rooms, and Hertel Daggett in Dog Logic. He has also performed at Standing O Productions in Retreat From Moscow and Tracers and at Dignity Players in Stones in His Pocket. He would like to thank Kristofer and the rest of the cast for making this such a wonderful experience. "Most importantly, I would like to tell my wife, Cassie, that I love you and thank you for giving me the greatest treasure of all...twice!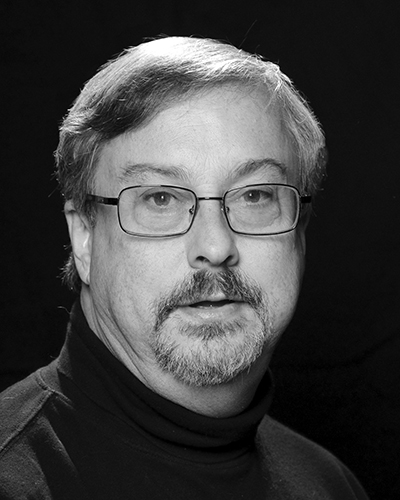 Rick Estberg (Max Tarasov) -- Is very good for me to be again in CP show! Rick knew that his Army Russian training decades ago would somehow pay off! This marks Rick's third show with CP. Most recently he played Bert Healy and Harold Ickes in Annie and last spring portrayed Charles Thomson in 1776. Earlier work with the Pasadena Theatre Company included King Pellinore in Camelot, Uncle Billy in It's a Wonderful Life, and all the ghosts in various performances of A Christmas Carol. Rick's daytime job is with the Defense Department, which gave him the chance to spend 14 years in Germany and Belgium. He extends huge thanks to Kris, Carol, and the others for giving him this fantastic opportunity to play with accents and butcher the English language.
Chris Haley (Officer James Bailey) -- Superior Donuts marks Chris' debut full production with Colonial Players, although he has been involved with several readings and other events produced at CP over the years. Locally, he has performed most often at Dignity Players, where recently he tossed a variety of flavored juice boxes in The 25th Annual Putnam County Spelling Bee. A 2012 graduate of The Honors Acting Conservatory at The Theatre Lab, Chris is an actor, performer, writer, and public speaker who has appeared on HBO's The Wire, the PBS Special "Partners of The Heart," and in productions of Ain't Misbehavin', Joseph and the Amazing Technicolor Dreamcoat, Jesus Christ Superstar, Six Degrees of Separation, and Godspell, among others. He has performed in local and regional theaters throughout the East Coast including Washington DC's Arena Stage and Studio Theater, Pennsylvania's Bucks County Playhouse, and Atlantic City's Claridge Casino. He dedicates his performances to Carol Youmans, who continues to be a cherished friend, colleague, adviser, and mentor.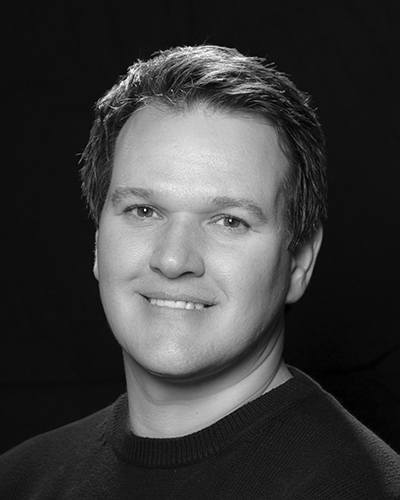 Gerald Inglesby (Kevin Magee) -- Gerald Inglesby is excited to be back onstage after a long hiatus. His most recent show was Hamlet, Act VI, in which he played Laertes for Colonial Players in its short play festival. In the past, he was in Flower Drum Song, Oklahoma!, and Carousel. Although his education is in environmental science and his past profession was in renewable energy, his full time job now is being Mr. Mom for his 3-year-old twins. So he's forever grateful to his wife, Amy, for letting him out of the house for a few hours each week for some adult interaction!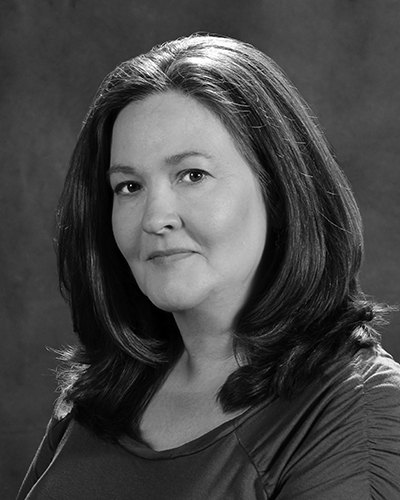 Mary MacLeod (Lady Boyle) -- Mary is very excited to be back on stage at Colonial Players, where she was last seen as Lettice Douffet in Lettice and Lovage. Her other shows at CP include: Frozen as Nancy Shirley, The Tale of the Allergist's Wife as Marjorie Taub, as well as The Busie Body and Incorruptible. Mary has also appeared as Sister Aloysius in Dignity Players' production of Doubt and other Dignity productions including The Diary of Anne Frank, The Crucible, and Stop/Kiss. Other favorite productions include A Saroyan Celebration (American Century Theater), A Comedy of Errors (Montgomery Playhouse), Who Will Carry the Word? (Jewish Repertory Theater), Round and Round the Garden (Northstar Productions), and Macbeth (Chevy Chase Players). She sends a big thank you to director Kristofer Kauff and the rest of the talented cast, as well as her husband, Alan, and her daughter, Carter, for all their patience and support.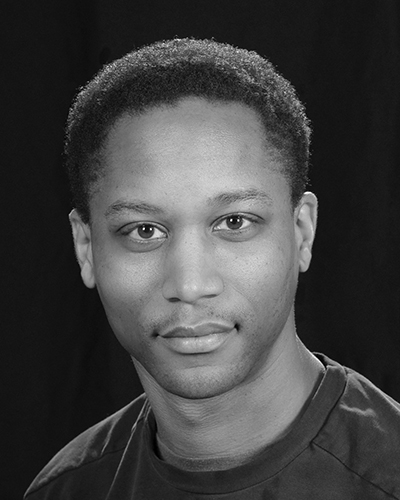 Darius McCall (Franco Wicks) -- In his debut at The Colonial Players, deaf rapper Darius "Prinz-D The First Deaf Rapper" McCall takes to the stage as Franco. He is well respected as a newly minted actor at the Studio Theatre Conservatory in Washington DC. An experienced colleague admired McCall's breakthrough end-of-semester performance as "Polo" in A Hatful of Rain and recommended him to director Kristofer Kauff to be cast in Superior Donuts. Audience members, including the Studio Theatre's director, have been impressed with his work. McCall trained at the Studio Theatre Conservatory and contributes the ability to connect his role to the emotional memories tied to experiences in the past. "The best thing about theater is the ability to create a human spirit aside from my own," he said.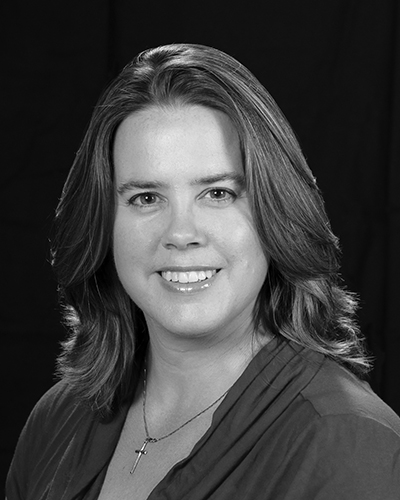 Shirley Panek (Officer Randy Osteen) -- Shirley is excited to be back onstage at Colonial Players. She grew up in the suburbs of Chicago, and Superior Donuts brings back the flavor of home. Shirley has spent more time backstage than onstage recently: lighting designer for Communicating Doors, Trying, Moonlight and Magnolias, and Chapter Two (2012 Washington Area Theatre Community Honors nominee); and stage manager/costume seamstress for 1776. But performing is still her favorite, and this show is no exception. Some favorite roles include Laura Warwick in The Unexpected Guest and Kaye in Dog Logic at Colonial Players. Other favorites include Grete in Sight Unseen (Dignity Players), Monica Welles in Rehearsal for Murder and Lucia Armory in Black Coffee (Bowie Community Theatre); Lucy in Dracula and Lois in Cahoots (Riverfront Playhouse); and Suzy Hendrix in Wait Until Dark (Tallahassee Little Theatre). Love to Drew, Emma, and Jeff. Thanks for all your love and support.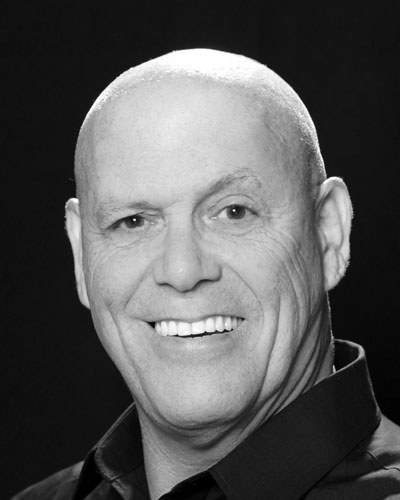 Timothy Sayles (Luther Flynn) — Tim has spent a lot of time on the Colonial Players stage in the past few years—as a fire-breathing liberal academic in the ideological drama Sunlight in 2012, as the cool and considerate John Dickinson in last year's musical 1776, and most recently as Daddy Warbucks in the theater's 2013 sellout production of Annie. On other local stages he's played everything from Lazar Wolf in Fiddler on the Roof to British army sergeant Froggy LeSeuer in The Foreigner. Tim has been editor in chief of Chesapeake Bay Magazine since 1996 and lives in Annapolis. He has three grown children, two sweet grandchildren and two reasonably well behaved-cats.
The Production Staff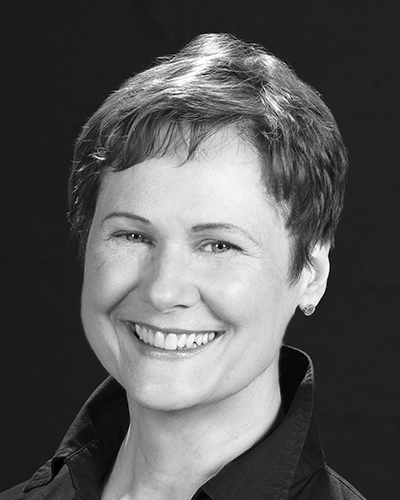 Jean Berard (Costume Coordinator) -- Jean has been hooked on theater since high school. While usually seen onstage, she is just as familiar with offstage duties. She designed (and made) all the costumes for several productions while serving as assistant director at Richards High School in Oak Lawn, IL, including The Wizard of Oz and Quilters. She also organized costumes for the Hearthside Dinner Theater group in Illinois for several years. She teaches at Severn School in Severna Park and plans to continue working with The Colonial Players for as long as they can put up with her.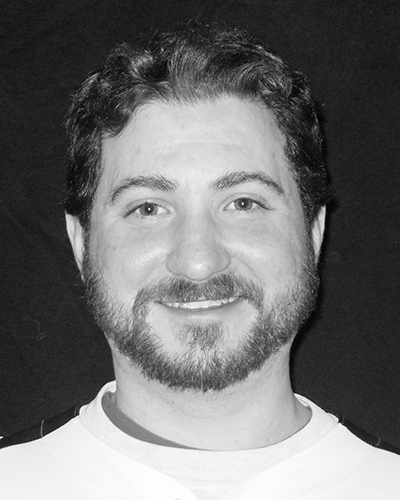 Ben Cornwell (Sound Designer) -- Ben has been with CP since the 2000-01 season, when he operated the sound board for Of Mice and Men. Since then, he has designed sound for multiple shows including Frozen for Colonial Players, which earned him a Washington Area Theatre Community Honors nomination for best sound design. He considers CP to be his home away from home and is glad to be back amongst the best in community theater!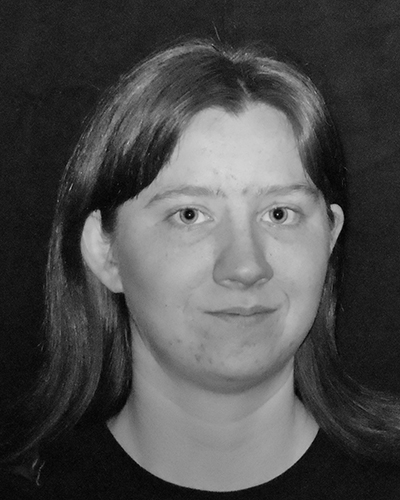 Brittany Rankin (Lighting Designer) -- Brittany has been involved with Colonial Players since 2011, when she had her first experience as an assistant stage manager for Little Women. Since then, she has worked on numerous productions in the tech booth and backstage including 1776; In the Next Room, or the Vibrator Play; Communicating Doors; and Annie. This is her first show as a lighting designer. Her mentor, Jennifer Dustin, has been great in helping her learn the ins and outs of lighting a show. She would also like to thank the director, Kris Kauff, for letting her know exactly what he wanted in the show.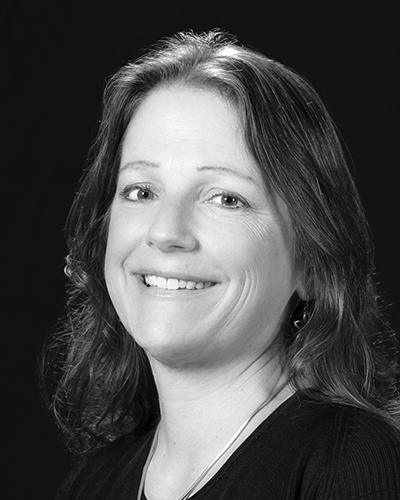 Theresa Riffle (Properties Designer) -- Theresa designed sound for Coyote on a Fence and was musical director for 1776, and is happy to be back at CP to try her hand at properties design. Her mantra for this show..."It's time to fake the doughnuts." Theresa has worked with several area theater companies in a variety of roles. She appeared onstage at CP in two performances of In the Next Room..., as well as Hauptmann, Kindertransport, and Romantic Comedy. Theresa is Secretary on the CP Board of Directors and a music teacher in Bethesda. She would like to thank Kris and Carol for letting her be a part of this production along with Beth and JoAnn for helping her learn the ropes as a properties designer. As always, a big thank you goes to Jem and Josh.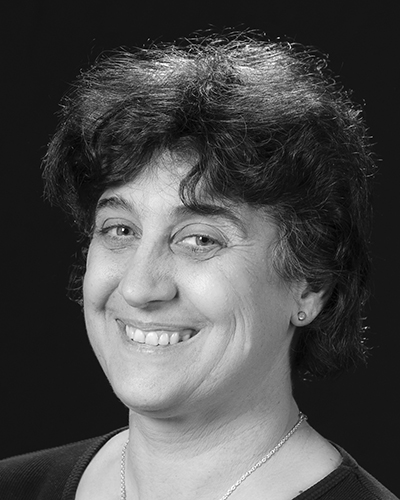 Beth Terranova (Stage Manager/Costume Coordinator) -- The prospect of working with an awesome director, cast, and crew on a great show brought Beth back to stage management after a several-year hiatus. But she has not been idle in between! Among other recent backstage credits at CP, she designed costumes for Coyote on a Fence, directed 1776, and earned Washington Area Theatre Community Honors nominations for costuming Going to St. Ives and Cinderella Waltz. A WATCH award-winning director (Hauptmann) and award-nominated actor (Two Rooms), Beth is Production Director on the CP Board of Directors, produces the News and Cues newsletter, and serves CP as a Costume Consultant/Wardrobe Curator, Bylaws Committee Member, and WATCH Judge. She is thankful to have a "happy place" at Colonial Players.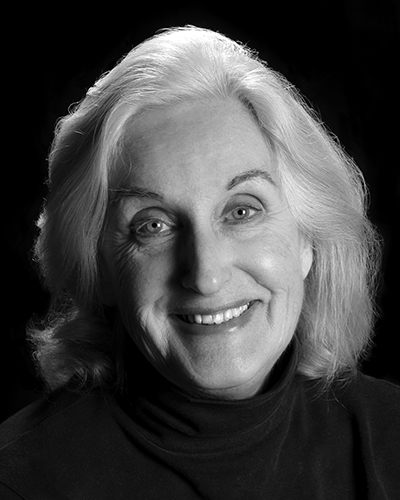 Carol Youmans (Producer) -- Carol has been an active member of Colonial Players for over 30 years, starting as a set painter and learning how to design lights and sound, working toward directing. Since 1985, she has directed many shows at Colonial Players. Among her favorites are In the Next Room, or the Vibrator Play last season, Dog Logic, Macbeth, and A Funny Thing Happened on the Way to the Forum at Colonial Players, and A Midsummer Night's Dream with Jim Gallagher at ASGT. Having served many times on the Board of Directors, she is currently Artistic Director, planning the new season between working on Annie (costumes) and Superior Donuts (set).