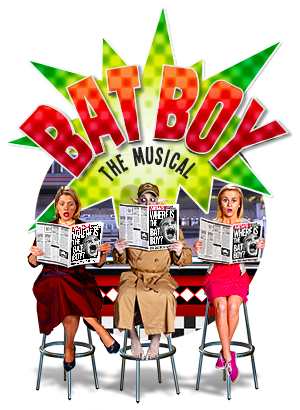 Written by Keythe Farley
& Brian Flemming
Music and Lyrics by
Laurence O'Keefe
Directed by Beverly van Joolen
Performance dates:
March 28 - April 19, 2014
Run time: 2h 20m
This off-beat musical is a mix of gothic horror and big-hearted satire of small town personalities set to a peppy melodic pop rock score. Captured in a cave near Hope Falls, West Virginia, Bat Boy, a terrifying half human, half bat mutant, is taken into town and put in the care of the family of Dr. Parker, the town veterinarian. Even though Bat Boy becomes eminently civilized, the townspeople cannot overcome their revulsion and suspicions, and ultimately tragic mayhem ensues. The musical is a hilarious send-up of traditional musicals and all the love-overcomes-all themes you've ever witnessed in theater or the movies. As the New York Times said, "Big laughs... It's remarkable what intelligent wit can accomplish-- a jaggedly imaginative mix of skewering humor and energetic glee."
To download the production postcard for Bat Boy to share with your friends, visit the Downloads page of our website and look under the Production Postcard heading. A PDF of the playbill is also available in the same location under the Production Playbills heading!
Content Warning: Bat Boy depicts violence, sex, drug use, and loud rock and roll music, along with gun shots, strobe lights, and fog. Viewer discretion is advised.
The Bat Boy Creative Team
Keythe Farley, Brian Flemming, and Laurence O'Keefe constitute the creative team that took a typically outlandish story from Weekly World News and turned it into a successful off-Broadway, regional, and community theater hit. Farley and Fleming co-wrote the book for Bat Boy, imagining how residents of a rural mountain community might have responded to the presence in their town of the supermarket tabloid's half bat, half human creature. O'Keefe joined them to write the music and lyrics for the show, which won several awards, including the Outer Critics Circle and Lucille Lortel awards as best Off-Broadway musical for 2001.
Farley is a graduate of UCLA and was a member of the Actors' Gang in Los Angeles, where his play had its original production. He has written, produced, and/or voice directed episodes of Rugrats, As Told By Ginger, and The Wild Thornberries.
Flemming got a job as script reader for New Line Cinema immediately after graduating from the University of California, Irvine. To promote his first low-budget movie, he co-founded a "punk" film festival called "the Slumdance Film Festival." He then turned his attention from indie movies to live theater, linking up with Farley and O'Keefe to develop their cult hit about a bat boy.
O'Keefe won the 2001 ASCAP Richard Rodgers New Horizon Award for his music and lyrics for Bat Boy. He has written songs for The Cat in the Hat and The Daily Show. He has performed his songs at clubs in New York City, Boston, and elsewhere and once conducted the Harvard University Pops Orchestra in an evening of his songs, including the world premiere of his short opera The Magic Futon.
About the Director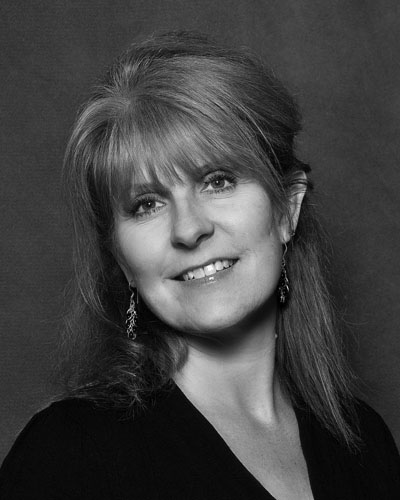 Beverly Hill van Joolen's artistic career has taken her from California to Germany and from club singer and writer to actress, theater and film critic, and director. She says she could never choose a favorite venue, and adds, "Even though I love being on stage, directors live in a constant state of combined terror and exhilaration, which makes it addictive." Since moving to Annapolis, Beverly has directed for The Colonial Players (The Philadelphia Story; Kiss Me, Kate; Jake's Women; and Little Women), Annapolis Summer Garden Theatre (Nunsense), and Merely Players (Narnia, Little Women, and The Little Princess). When she's not acting or directing, Beverly teaches theater and music at Severn School Chesapeake Campus, and she dabbles as a playwright. Beverly thanks her family for their unwavering belief that creativity trumps housework. She dedicates the incredible talent and spirit of the Bat Boy cast and crew to all people who celebrate the brilliant uniqueness of each individual and who embrace, especially, those whom society all too frequently tries to either suppress, ignore, or destroy.
Director's Notes
Things are not always what they seem to be. Good isn't always completely good, and bad is never just all bad. When I first read Bat Boy, I cringed at some of the scenes, wrinkled my nose at others, laughed at a few, and cried a time or two. I was intrigued but not sure I wanted to spend a year with the characters and their story until I heard the music, and then I was hooked. I've explained the show as being Edward Scissorhands meets The Rocky Horror Picture Show with a touch of Beauty and the Beast thrown in. It is by turn uncomfortable and loveable, unbelievable and too often too close to the truth. Occasionally, it even goads us into pointing the finger inward. My cast, staff, and crew have been brilliant at bringing these characters to life in a very real way while staying true to the absurdity of the story. Our Bat Boy created a monster that is to be feared and loved, but we also can see in him a bit of ourselves. Therein is the source of the most discomfort. At any given moment on any given day, judgments are being made, and any one of us can be a target based on the way we dress, the color of our skin, who and how we chose to love, what we do and don't believe in, what side of a political line we won't cross, and a myriad of other factors. Conversely, we can also be those who stand in judgment, and we all have our secrets to hide. Fair warning: you may find this show bawdy and offensive; I certainly did. On the flip side, it broke my heart. Things aren't always what they seem; then again sometimes they are. The point is, what do we do about it?
The Music Director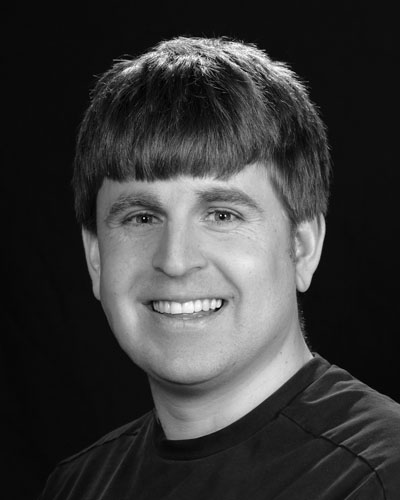 David Merrill is humbled to be the musical director of this fabulous production with such a dedicated and talented cast along with an amazing production crew. This is his first opportunity to be musical director with The Colonial Players, and he gives thanks to Kaelynn Miller for her outstanding help and assistance. Previously, David has been active both on and off the stage in a variety of roles. Most recently you may have seen him as Robert Livingston in 1776 at Colonial Players, Everett in Swing at Annapolis Summer Garden Theatre, the Minstrel in Once Upon A Mattress at Maryland Hall, Adam/Noah in The Children of Eden, Lamar in Godspell, Mr. Snow in Carousel, and Jamie Lockhart in The Robber Bridegroom. David has had the pleasure of working with the Victorian Lyric Opera, Loudoun Lyric Opera, the Annapolis Chorale, Pasadena Theatre Company, Kensington Arts Theatre Company, and Calvert Memorial Hospital in its Spotlight Concert Series. David teaches Middle School music and works with the technology team at Severn School in Severna Park. He is the tenor section leader and soloist at St. Anne's Episcopal Church in Annapolis. David received his Bachelors in Music from Methodist University and his Masters of Voice from Shenandoah Conservatory. He is grateful to Beverly for the opportunity to be a part of this "wonderful and wacky adventure." And, as always, David expresses his love to his family and girlfriend for their boundless love, support, and encouragement.
The Choreographer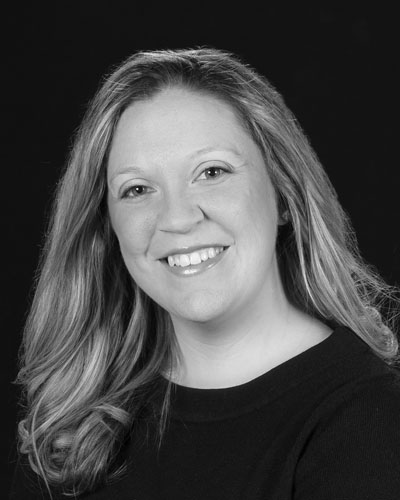 Jamie Erin Miller is thrilled to be working with such a talented group of people and some of her very dear friends on this production of Bat Boy. Most of Jamie's theatrical work has been done on stage, but she also really enjoys creating dances for shows. Most of her work as choreographer was in her home state of Florida, but she has worked locally as well. A few of the local productions Jamie has choreographed are Songs for a New World (Dignity Players), Something's Afoot (Second Star Productions), and Bette and Barry at the Baths (Standing O Productions). Some of Jamie's favorite roles on stage include Maureen in RENT; Woman 1 in I Love You, You're Perfect, Now Change (which earned her a Washington Area Community Theatre Honors award nomination); Millie in Thoroughly Modern Millie; Lois in Kiss Me, Kate; Judy Denmark in Ruthless: The Musical; and Izzy (a WATCH Award nominee) in Rabbit Hole. When Jamie is not in the wonderful world of theater, she is busy playing the other roles in her life: wife, mother, daughter, and teacher. She would like to thank her extremely supportive family and friends for all of their love. Also, thank you to Beverly and Judi for those persistent phone calls. "I am so happy I said yes. It feels good to be back!"
The Cast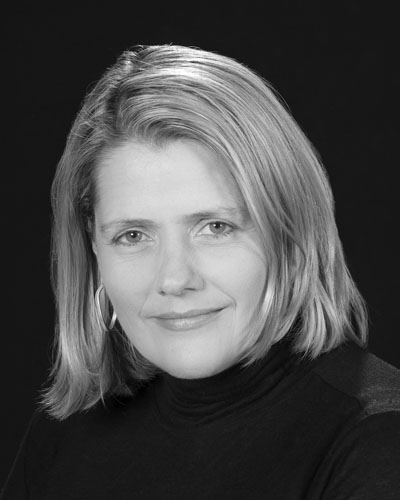 Wendy Baird (Meredith Parker) - Wendy is delighted to be back at CP among this fabulous bat crew where she's also enjoyed playing in Little Women (Marmee), Enter the Guardsman (the actress), Assassins (Sara Jane Moore), Blood Brothers (Mrs. Johnstone), as well as Jacques Brel is Alive and Well, Is there Life After High School? and Picasso at the Lapine Agile. Last year, she performed her one-woman cabaret, Stumbling on Happiness II, at Red Branch Theatre Company and was featured in Theater 11's production of Soprano. Other favorite roles include: Diana in Next to Normal at Red Branch; Rona in The 25th Annual Putnam County Spelling Bee at ASGT; featured player in Songs for a New World (Kensington Arts Theatre), the witch in Into the Woods and Sweeney Todd's Mrs. Lovett. She is the proud mom of George Mason University senior Adam and president of Insight180, a brand consulting and design firm in Ellicott City.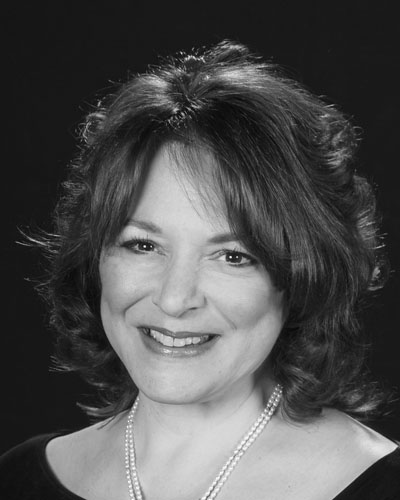 Debbie Barber-Eaton (Mayor Maggie, Animal) - Debbie holds a degree in musical theater from The Catholic University of America. A director and a performer, she has worked in local and regional theaters and has a particular interest in the genre of cabaret. Favorite roles include Queen Aggravain in Once Upon a Mattress, Rose in Gypsy, Pam in Baby, Adelaide in Guys and Dolls, Pistache in Can-Can, Mrs. Lovett in Sweeney Todd, and the delicious Lady Macbeth, for which she won a CP Acting Award. She had the honor of receiving the last Directing Award that Colonial Players gave for her direction of The Robber Bridegroom. "Love and thanks to Eddie and Neal Andrew, and all of my friends and family, always and forever. In loving memory of Tom Ammon, I miss you, my Faboo."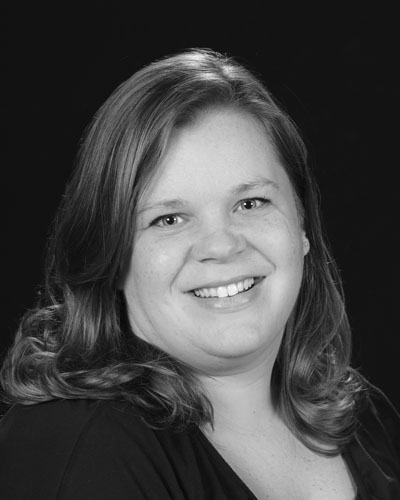 Shannon Benil (Daisy, Animal, Doctor #1) - Shannon is happy to be back at Colonial Players after a brief hiatus to have her now 16-month-old son. Some of her favorite roles here include those in I Love You, You're Perfect, Now Change, Company, Jake's Women, and five reincarnations of A Christmas Carol. She also recently performed in The 25th Annual Putnam County Spelling Bee at Dignity Players. During the day she is the Director of Accounting at an advertising agency. Much love to her parents, and as always to her partner, Marcy, for flying solo with their son, Nilsson, on so many occasions while she is at rehearsal or a show. She never takes for granted having a partner who supports her theater addiction!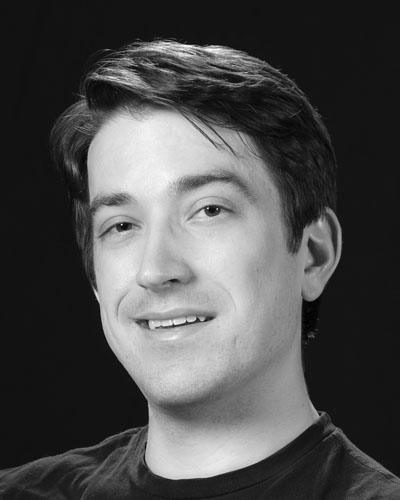 Nathan Bowen (Rick Taylor, Animal) - Nathan is confused. He auditioned for the part of Mr. Freeze (Arnold being his acting idol) in what he presumed was the musical telling of Batman's youth, and ended up as a teenage punk in West Virginia. If you expect DC Comics characters today, you too will be confused. Nathan is employed as a budget analyst for the State of Maryland. You might have seen him at CP as Richard Henry Lee in 1776, George in She Loves Me, and Paul/Gremio in Kiss Me, Kate. Other local roles have included Seymour in Little Shop of Horrors, Will in Oklahoma!, Hero in A Funny Thing Happened on the Way to the Forum, and Samuel in Pirates of Penzance, all at 2nd Star Productions. He also appeared at Annapolis Summer Garden Theatre as Moonface in Anything Goes, Billy in Chicago, Smudge in Forever Plaid, Tony in Copacabana, a soloist in Smokey Joe's Café, Dennis in All Shook Up, and Gabey in On the Town. He lives in Annapolis with his cat/best pal, Oscar.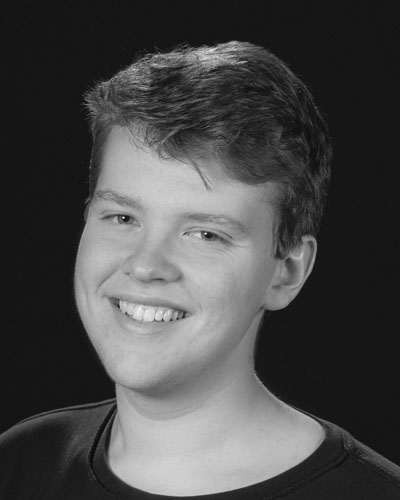 Sam Cush (Ned, Young Parker voice) - Sam is a senior at Severna Park High School. Recent credits include I Never Saw Another Butterfly and In The Heights, both at Severna Park High School. Sam has also appeared in Get Smart and The Witches at Children's Theatre of Annapolis. He would like to thank all who encouraged him to audition.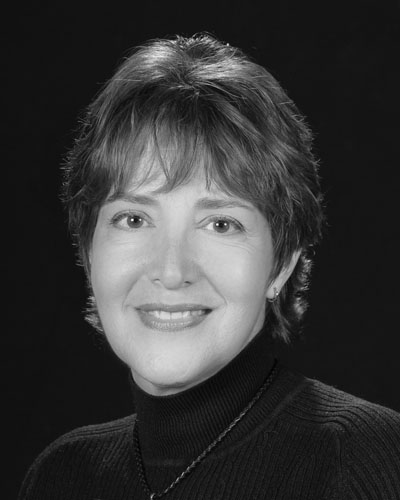 Lynn Garretson (Reverend Hightower, Townie, Animal) - Lynn first performed at Colonial Players as a Kit Kat Girl in the 1998 production of Cabaret. Favorite roles include Julie in Showboat at the Chesapeake Music Hall and Connie Wong in A Chorus Line at both CMH and Annapolis Summer Garden Theatre. Most recently, she played Sister Margaretta in Compass Rose Theater's production of The Sound of Music. Heartfelt thanks to Beverly, David, and Jamie for this wonderful opportunity. Thanks to Jeff for everything!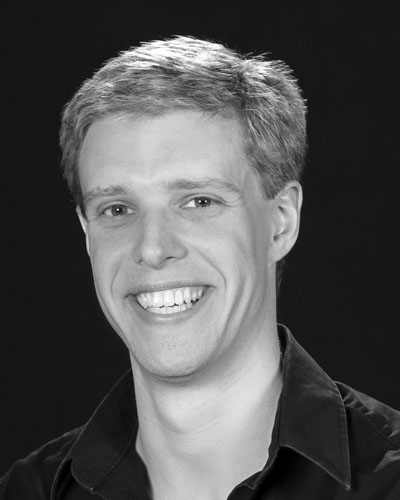 Ron Giddings (Bat Boy) - Ron is thrilled to be performing one of his dream roles. It is certainly a departure from his last appearance on the CP stage playing the economically- minded delegate Edward Rutledge in 1776. "The creation of Bat Boy has taken a village, and I could not have done it without any of these awesome supporters: Dave T, Highley T, Rob T, David T, Debbie B-E, Tom C, Kathryn E, the fantastic cast, crew, and production staff, and my biggest fans, my parents."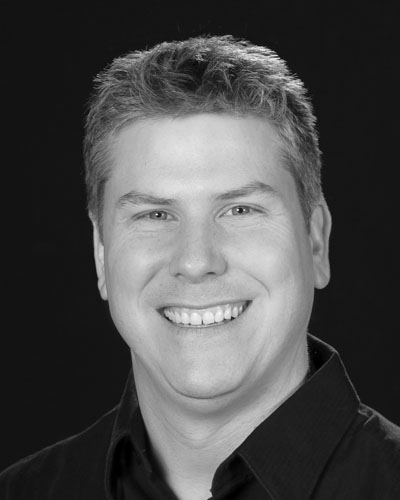 John Hamli (Pan, Bud, Doctor #2, Young Parker video) - John is excited to return to Colonial Players, where he played the title role in Shipwrecked! The Amazing Adventures of Louis de Rougemont (as Told by Himself), Bobby in Company, and Valmont in Les Liaisons Dangereuses. Other credits include Once Upon a Mattress (Dauntless) and Anything Goes (Evelyn) for Live Arts Maryland, The Last Five Years (Jamie, Dignity Players), and Mr. Marmalade (Bradley, Standing O Productions). John has performed in several productions with City Center's acclaimed Encores! Series in New York and has also been seen at Carnegie Hall, the Goodspeed Opera House, Pittsburgh Civic Light Opera, and on London's West End. He is a graduate of The University of Michigan's musical theater program. He teaches mathematics at Severna Park High School, where he also assists with the annual Rock n Roll Revival. John would like to send thanks to his family, friends, and, of course, David, for their incredible support and love.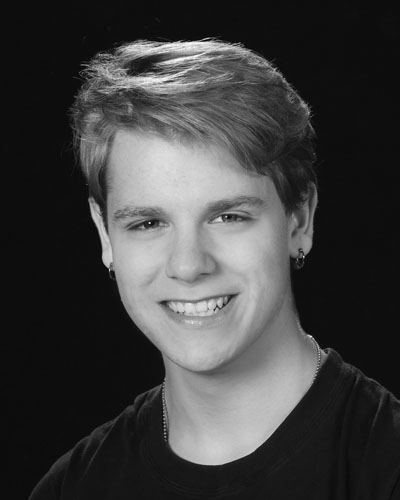 Corey Jeweler (Ron Taylor, Townie) - Corey, a junior in high school, is very excited to be in his first production with Colonial Players. He recently appeared as Benny in Severna Park High School's production of In the Heights. He'd like to thank everyone who's supported him for the length of this show, or pushed him to audition with just an hour's notice.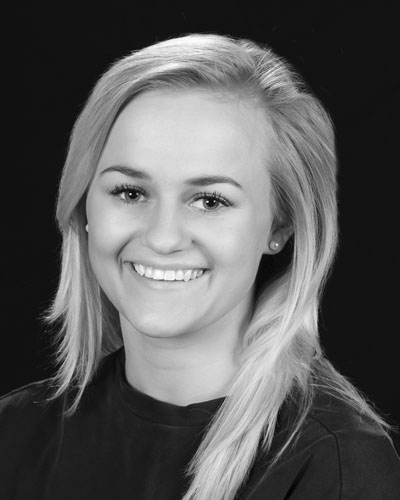 Paige Miller (Shelley Parker) - Paige is thrilled to be playing the role of Shelley as she makes her return to the Colonial Players stage in this production of Bat Boy. Her most recent roles include Marcy in The 25th Annual Putnam County Spelling Bee at James Madison University and Clarissa in Little Women at Colonial Players. Paige is extremely excited to be sharing the stage with her beautifully talented stepmother, Lynn, for the first time. Paige would like to thank her friends and family for being so supportive of her decision to pursue her love of performing. Paige would especially like to thank David Merrill for his dedication and his patience in teaching the cast the numerous musical numbers in this show. Lastly, Paige would like to thank Emily Corey, whose direction and inspiration led her to this stage today.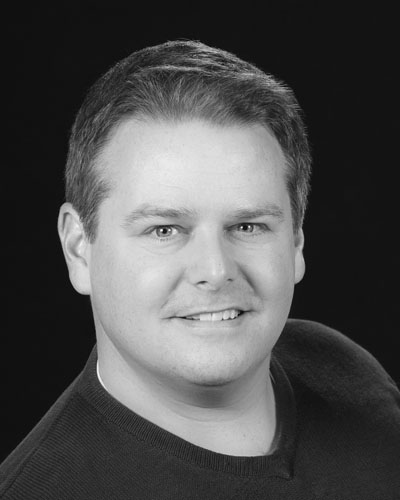 Scott Nichols (Sheriff Reynolds, Animal) - Scott is excited to be performing in a musical production again, having last done so as Wigs in Colonial Players' Enter the Guardsman. Previously at Colonial, he appeared as Max in Lend Me a Tenor, Olf in Incorruptible, Birdy in Terra Nova, and various roles in Under Milkwood. More recently, he was seen at Dignity Players in the two-person show Stones in His Pockets and in Gross Indecency: The Three Trials of Oscar Wilde. He has also performed at Annapolis Summer Garden Theatre as Linus in You're a Good Man Charlie Brown and Little Mary Sunshine in Chicago. Other favorite roles include Phillip in The Lion in Winter, Don in Butterflies Are Free, and various roles in Jacques Brel is Alive and Well. Scott has also performed with Under the Hood Productions, Anne Arundel Community College's Moonlight Troopers, Maryland Hall's Story Theatre and the Maryland Renaissance Festival. Scott would especially like to thank Jason for always being there to provide love, patience, and understanding.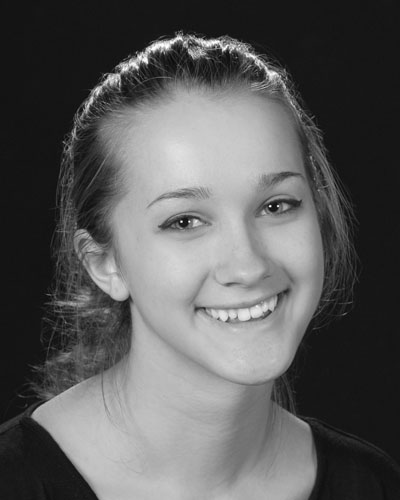 Emma Panek (Ruthie Taylor, Townie) - Emma is delighted to be joining Colonial Players for this production of Bat Boy. She has previously appeared in Alice in Wonderland at Children's Theatre of Annapolis and Little Women at Colonial Players. Emma is so grateful to be working with such a talented team. She is a freshman at Eleanor Roosevelt High School and enjoys all things musical. She is a part of her school's all girls a cappella group, Pearls. A zillion and more thanks to the fang-tastic cast and crew. Much love to Mom, Jeff, Drew, Dad, and Mira. Enjoy the show!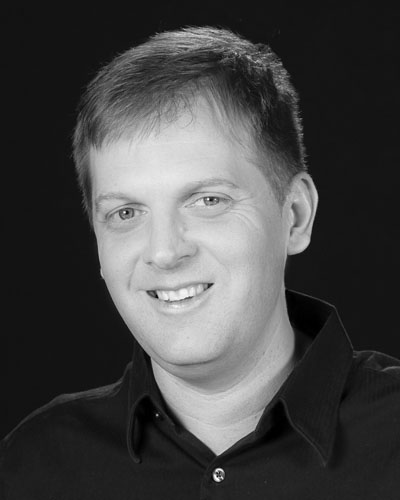 Chris Patton (Dr. Parker) - Chris, a native of Houston, is very excited to be making his Maryland theatrical debut in Bat Boy. Credits include roles in RENT, Tommy, Jesus Christ Superstar, Godspell, Romeo and Juliet, The 25th Annual Putnam County Spelling Bee, multiple productions of Richard O'Brien's The Rocky Horror Show (playing both Frank n Furter and Riff Raff), and Bob Cratchit in a world-premiere production of A Christmas Carol at Houston's Tony Award-winning Alley Theatre. Other world/regional premieres include: Asylum, Laurence Fishburne's Riff Raff, and the title role of Saucy Jack De'ath in the campy, gothic, electro musical Saucy Jack and the Space Vixens. By day, Chris is a voice actor, having voiced over 200 Anime titles (Pokemon, Dragonball Z, Soul Eater, Fullmetal Alchemist, etc), over sixty audiobooks, lots of commercials, video games, and more. He sends much love and thanks to RAD and all his amazing fellow cast members.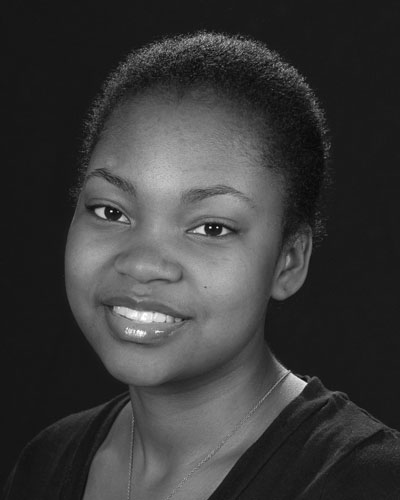 Kendra Penn (Clementine, Roy) - Kendra is thrilled to be doing her first show with Colonial Players. For her, it has been an amazing experience, and she hopes to be able to do more with CP. Kendra has done many shows with the Annapolis High School Drama Company as both an actress and a stagehand. Shows include Guys and Dolls, Once Upon A Mattress, and Working. She also appeared in Kaleidoscope last summer with the Annapolis School of Performing Arts. When not on stage, Kendra enjoys volleyball, reading, and shopping. She would like to thank her family and friends for coming to support her and all of her acting teachers who have inspired her and helped her become the actress she is today. "It takes a special kind of crazy to be an actor." And Kendra would like to thank her cast mates for being crazy with her, and hopes you all will enjoy the show.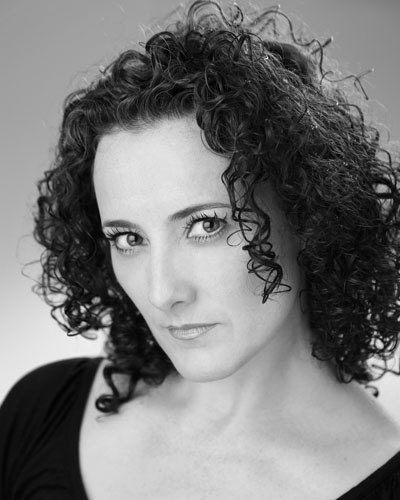 Alicia Sweeney (Mrs. Taylor, Animal) - Alicia is extremely grateful to be a part of the wonderful community of artistic and creative people in the Baltimore/Annapolis/ DC area. She received a BFA in Performing Arts from Emerson College in Boston. Since moving to Annapolis in 2001, Alicia has had the opportunity to choreograph, sing, and perform with the Annapolis Chorale and Chamber Chorus, Annapolis Summer Garden Theatre, Dignity Players, Standing O Productions, the Young Victorian Theatre Company, Bay Theatre, Rockville Musical Theatre, and Winter's Lane. Alicia was last seen at Colonial Players as the identical sextuplets in Wonder of the World and is so happy to be back performing with some of her favorite people she is blessed to call friends.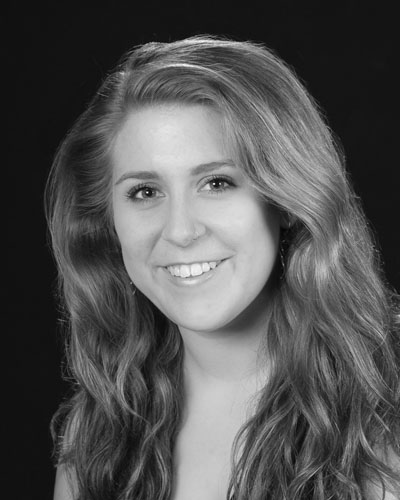 Bronwyn van Joolen (Lorraine, Animal, Young Meredith voice) - Bronwyn is ready to rock the house with her fellow cast mates in this production. Other characters at Colonial Players include Beth March in Little Women, Dinah Lord in The Philadelphia Story, Belinda Cratchit in A Christmas Carol, and Young Molly in Jake's Women. Other favorite roles include Martha Cratchit in A Christmas Carol (Ford's Theatre), Fantine in Les Miserables (Severna Park High School), Red Riding Hood in Babes in Toyland (Atlas Theatre), Wendy in Peter Pan (Children's Theatre of Annapolis), and Mercy Lewis in The Crucible (Dignity Players). Bronwyn works as a standardized patient with Johns Hopkins and University of Maryland medical schools. There are so many people she'd like to thank, but overall, her mother, Beverly Hill van Joolen, has been the one clearing paths to let her go any direction in life. Without that support, she wouldn't be on her way to Berklee College of Music come Fall 2014! Enjoy the show and beware of the bats!
The Production Staff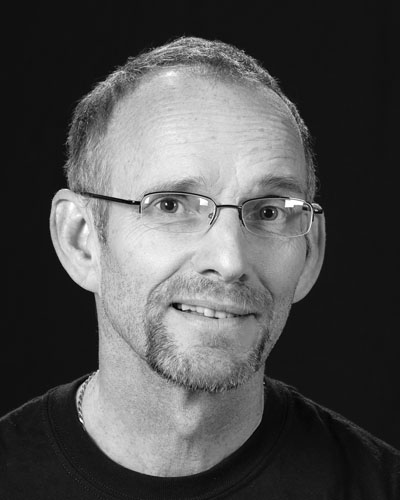 Terry Averill (Set Designer) Terry is active in many areas at Colonial Players including acting, directing, and designing lights and sets. Earlier this season he designed the sets for Annie. He previously was set designer for Kindertransport and Earth and Sky at CP and worked with Edd Miller on set design for I Love You, You're Perfect, Now Change, which he also directed. Other directing credits at Colonial Players include Romantic Comedy, Sunlight, and Kindertransport. Terry won a Washington Area Theatre Community Honors award for his lighting of Earth and Sky. He has acted in a number of productions at Bowie Community Theatre and directed their productions of Language of Angels and Love, Sex, and the IRS. He is an architect and is in his second term as president of Colonial Players.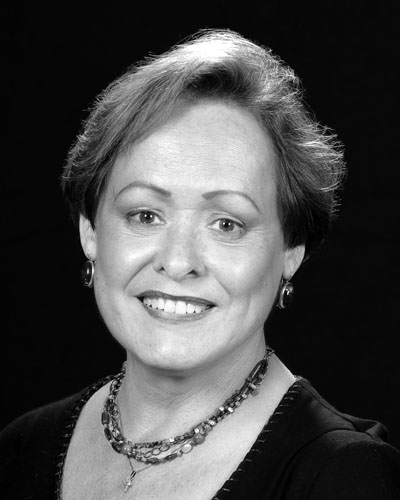 Lois Banscher (Properties Designer) Lois recently participated in CP's production of Coyote on a Fence, directed by Edd Miller, as the props collector. She has also had the good fortune to work with Edd in The Diviners and Going to St. Ives. She was nominated for a Washington Area Theatre Community Honors award for last season's production of 1776. After retiring from the hospitality industry, Lois began her association with Colonial Players in 2009 working on The Curious Savage with JoAnn Gidos. Her next venture was Mrs. California in 2010, which earned a WATCH nomination for best props for her and Grace Baumgardner. Other credits include I Love You, You're Perfect, Now Change; Sunlight; Little Women; Lettice and Lovage; and Taking Steps, all at Colonial Players. In her spare time, Lois lends a helping hand to other theater projects, including arranging the lobby display of shows from previous seasons and seeking potential partnerships with local businesses. Lois awaits her next adventure and thanks Colonial Players team members for their support.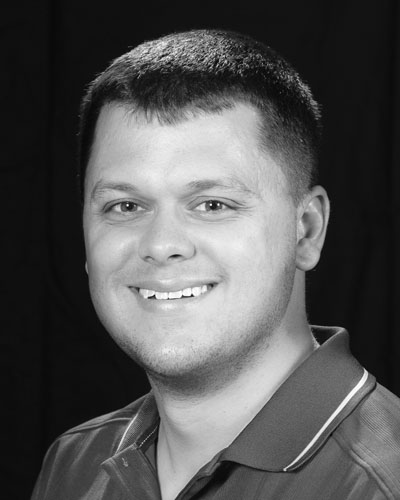 Wes Bedsworth (Technical Director, Sound Designer) Wes has been involved with nearly 40 productions at Colonial Players since he joined in 2007. He won the 2010 Washington Area Theatre Community Honors award for outstanding sound design for Earth and Sky and has been nominated for sound design for Hauptmann, Kindertransport, The Diviners, and, most recently, 1776. He is proud of his incredibly talented girlfriend (and our Treasurer) Kaelynn for her two WATCH nominations this year. Wes serves as Operations Director on the CP Board, Technical Director on the Production Team, and as one of the CP Webmasters. Love to Mom, Dad, Susan, and Abby. Kaeti - this one's for you!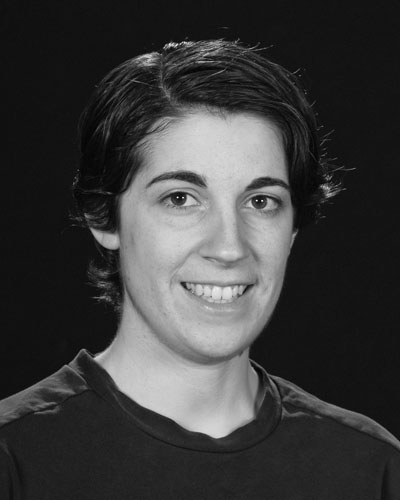 Elizabeth Chapman (Costume Designer) Elizabeth trained in fine art, costuming, and metalsmithing at Towson University. After completing her degree in 2012, she spent a year at Centerstage in Baltimore as a costumes intern. Currently, she is finishing a second year at Centerstage, this time as a fellow in the props shop. This is her first time designing for Colonial Players.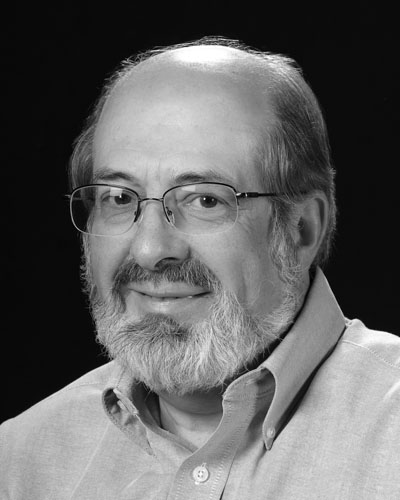 Frank A. Florentine (Lighting Designer) Frank's background stretches over a wide array of lighting projects from ballet to museums to special events to show caves. He has designed lights at Colonial Players for Coyote on a Fence, 1776, Sunlight, and Chapter Two, which was nominated for best lighting design in the Washington Area Theatre Community Honors competition. Frank retired in 2009 after 25 years as the lighting designer for the National Air and Space Museum, Smithsonian Institution. He also designed the lighting for three show caves over the past 10 years in Arizona, Oklahoma, and Montana. Frank resides in the Annapolis area and has designed lighting for a sailboat in the Eastport Yacht Club's annual Christmas Parade of Lights for the last 21 years. Most recently, he designed the lighting for the 9/11 Memorial of Anne Arundel County. Frank worked in professional theater as a Production Manager, Stage Manager, and Associate Lighting Designer.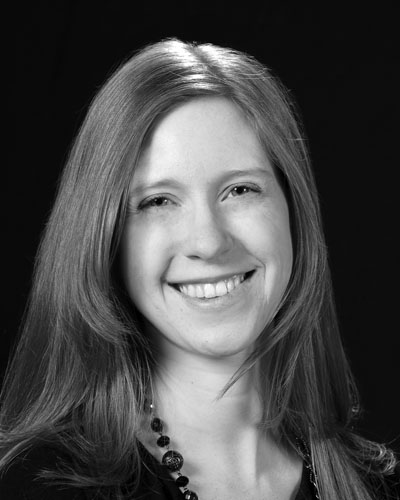 Kaelynn Miller (Assistant Music Director) Though she's been seen on the CP stage singing and dancing in the last three musicals, Kaelynn is delighted to step behind the scenes to assist the incomparable David Merrill with the music for Bat Boy. She has been involved in many productions over the last five years, in a variety of roles from actor to smushed banana cleaner to set painter to last-minute button sewer to usher to costume designer. Kaelynn serves as Treasurer on CP's Board of Directors. By day, she works in the music industry as a customer service representative for an orchestral instrument accessory distributor, where some days she actually gets to use her bachelor's degree in music. Kaelynn thanks the cast and production staff for their complete devotion to this production, and thanks (and only slightly blames) Wes for dragging her back into this crazy world of theater.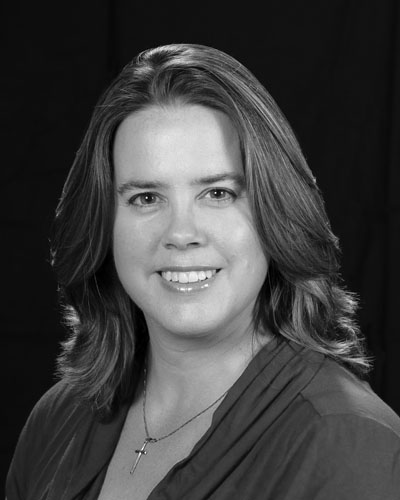 Shirley Panek (Stage Manager) Shirley was last seen as Ofc. Randy Osteen in Colonial Players' recent production of Superior Donuts, but is taking a backstage role this time as stage manager. Previous production credits at CP include stage manager (1776) and lighting designer (Communicating Doors, Moonlight and Magnolias, and Trying). She was co-designer of lighting for Chapter Two, which was a nominee for best lighting in the Washington Area Theatre Community Honors competition. Shirley would like to thank Bev for her creative enthusiasm for the show and the cast for their fun and laughter. Break a leg, Emma! Love to Drew, Emma, and Jeff.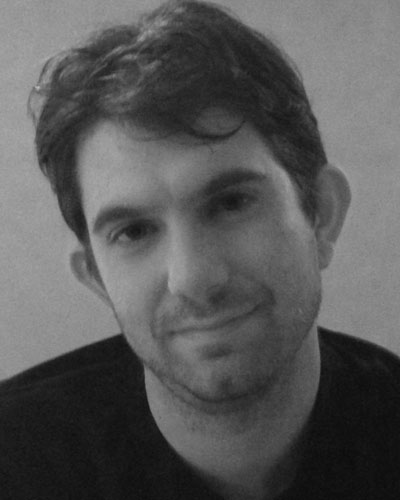 Andrew Pecoraro (Stage Combat Choreographer) Andrew is excited to return to Colonial Players after previously working on Communicating Doors. Other fight direction credits include Romeo & Juliet (Pantheon Theatre, Glasgow), Killer Joe (Maryland Ensemble Theatre), Count of Monte Cristo (SCENEgineering, Glasgow), Picnic (Bay Theatre Company), Oliver! (Theatre on the Hill), Joseph and the Amazing Technicolor Dreamcoat (Theatre on the Hill), The Tempest (McDaniel College), and Threepenny Opera (McDaniel College). Directing credits: Into the Woods (Stock*ing Productions), Romeo & Juliet (Pantheon Theatre, Glasgow), Frogs (University of Glasgow), Lysistrata (University of Glasgow), and Count of Monte Cristo (SCENEgineering, Glasgow). Thanks to the cast and crew for all their hard work.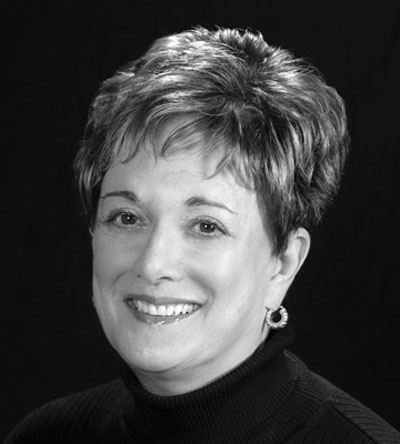 Judi Wobensmith (Producer) Judi has been involved in over 200 productions in the Annapolis/DC area both on and offstage. She has produced shows at Colonial Players, Annapolis Summer Garden Theatre, and Petrucci's, to name a few. Previous directing credits include, among others: A Christmas Carol (four times at CP), The Music Man, Gigi, The King and I, Carnival, Marriages, Something's Afoot (at Colonial Players and 2nd Star Productions), The Sunshine Boys, and Mrs. California. She has served on the Board of Directors at CP, Annapolis Summer Garden Theatre, and Children's Theatre of Annapolis and has appeared in various TV commercials and documentaries. Judi spends her spare time working at the House of Delegates in Annapolis.
Bat Boy: Our Most Technically Intensive Show Yet!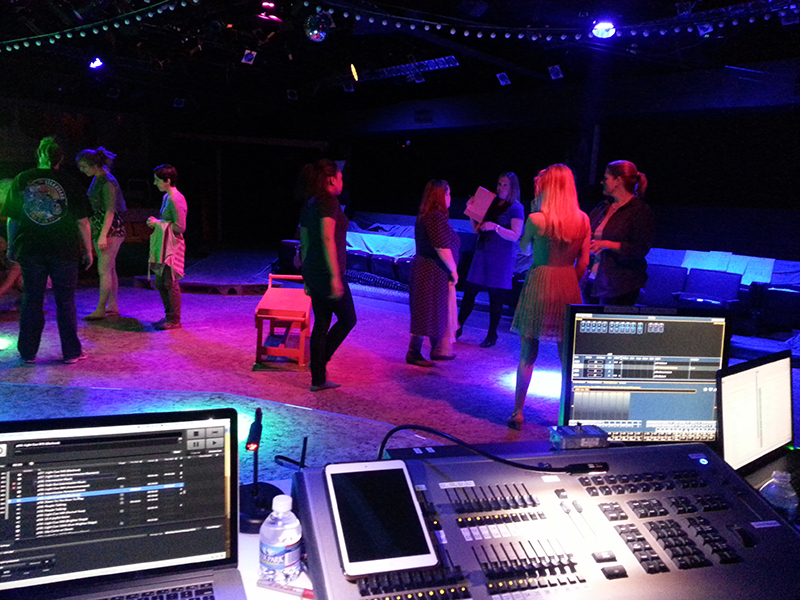 Our spring musical, Bat Boy, is a unique rock 'n' roll musical. In addition to having very catchy music and some physical theater for our lead actor, this show is the most technically intensive show Colonial Players has produced to date! Our designers have incorporated 4 different types of LED lights, colored strobe lights, center stage floating projections, several moving LED lights, simulated fire and smoke, low lying fog, moving sound, additional speakers...and even a mirror ball, all of which are electronically controlled from our tech booth! The Dry Tech process took 4 full days instead of our standard 1 day due to all of the specialized technical programming! And this was all before we even brought in our cast! We can't wait to show you our hard work, so here's a sneak peek of a tech rehearsal so you can see what you'll be in for!
At right is a photo from Tech Week looking out over our sound and lighting rig.
The Colonial Players would like to thank the following outside individuals and organizations for their assistance with the preparations for Bat Boy: Sasha and Electronic Theater Controls (ETC) for extensive consultation on advanced programming of our light board; Scott, Mark, Danielle, Katie and 4Wall Entertainment Lighting for consultation on Martin Mac Aura moving LED instruments and fog; Walt,Tammy-Lynne, and Parlights for consultation on Showline LED PAR instruments and DMX signaling; City Theatrical for consultation on wireless DMX controllers; and Right On Cue Services for providing our music.
The technical elements of our production of Bat Boy were also featured on 4Wall Entertainment Lighting's website. The spotlight article was also submitted by 4Wall to Stage Directions magazine, Studio Live Design, and Lighting & Sound America!