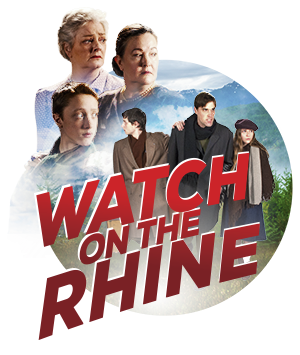 Written by Lillian Hellman
Directed by Terry Averill
Performance dates:
February 27 - March 21, 2015
Run time: 2h 30m
The first in our American Standard series, this play takes place in America in 1940, before Pearl Harbor drew America into World War II. Sara, daughter of a privileged family, has returned home after 20 years away. She had married a German citizen and was raising her three children in Europe as he had become intensely involved in the anti-fascist efforts in Germany opposing the rise of Hitler. They have returned to her home for safety and rest, but he will need to return to Germany to continue his dangerous underground work. He is recognized by a houseguest of the family, and the violent outcome of that discovery shocks the sheltered American family out of their ignorance, bringing home the struggle that is going on in Europe.
To download the production postcard for Watch on the Rhine to share with your friends, visit the Downloads page of our website and look under the Production Postcard heading.
About the Playwright
Lillian Hellman (1905-1984) was an award-winning American playwright and author whose works included Broadway plays, Hollywood screenplays, memoirs, a novel, and the book for a 1957 Broadway production of Candide. The Children's Hour and Watch on the Rhine were among her most successful plays, both winning the New York City Critics Circle Award for best play. Because of her left-leaning political views and activities, her 46-year career was marked by controversy during the World War II era and the post-war rise of communism. Ms. Hellman was a harsh critic of Sen. Joseph McCarthy and his House Committee on Un-American Activities and was eventually blacklisted by the committee because of her membership in the Communist Party. Maureen Corrigan, on National Public Radio, rated her as the most famous woman American playwright of the 20th century, describing her as a difficult woman who "drank like a fish, swore like a sailor, and slept around like, well, like most of the men in her literary circle…"
Sources: Wikipidea, www.notablebiographies.com.
About the Director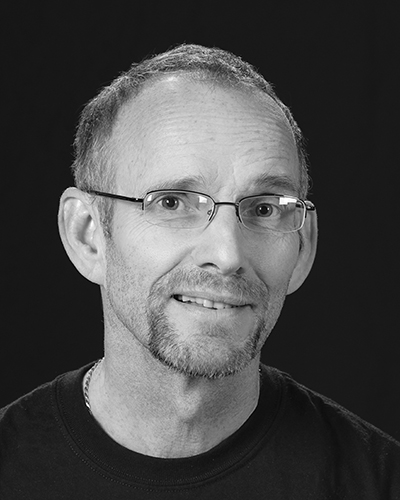 Terry Averill is active in many facets of theater at Colonial Players, including acting, directing, designing sets and lighting, and serving two terms as president. He recently received a Washington Area Theatre Community Honors nomination for best performance in a leading role for his portrayal of the donut shop owner in Superior Donuts. He has directed several plays at CP, including 2012's Sunlight. Terry has also acted and directed at other theaters, and has performed as John Brown at the Smithsonian's National History Museum. Terry thanks the cast and staff for their hard work and dedication to Watch on the Rhine.
Director's Notes
Watch on the Rhine is a war of sorts, a battle of wits to decide what really is worth fighting and dying for. It is a play about the struggle for honor and human nobility. It is about sacrifice. Justice and freedom do not come without a steep price. This play summarizes what Americans in 1940 needed to do to defend not just their own families, but other families threatened by the Nazi regime. It is a call to arms.
In 2015, we live in a world of plenty. We have access to a plethora of "toys," electronics, and gadgets to satisfy our every whim. We are "fat and happy.". And yet our complacency, almost smugness at times just as in this play, may prove to be a dangerous thing. I believe we must keep an eye out for the erosion of the "natural"' and inalienable rights we take for granted. If we do not, we may become like the Farrelly household in the play, taken by surprise that within their comfortable household, under their very noses, the seeds of avarice,self-satisfaction, and deception are growing.
The character of Teck DeBrancovis is not an aberrant human being. He is not an 'evil' man. To describe him in such terms is to miss the point of the play. It is Teck's self-interest and his amorality that are his downfall. Left unchecked, his brand of cynicism can undermine the very foundation of the society we hold so dear, NOT to take arms to fight against this is abhorrent. In the play, it is Kurt Muller who steps in to save innocent lives; a person with rock solid ideals. Where are such men in 2015?
Each individual must decide what is "right" and just, and then must act accordingly. The question is: Will we know the point at which we must act? When the time comes, will we be honorable and courageous enough to live with the consequences of an action that may be defined as unlawful, in order to defend our own and others' right to liberty? I hope so. Words are cheap. Heartfelt action makes all the difference, although it comes at a very high price.
In 1940, there was no assurance that America would have the courage or foresight to enter the war that had begun in Europe the prior year. I like to think Lillian Hellman's work played a small part in our country's decision to defend American ideals in lands distant from our own, eventually playing a part in the fall of Hitler and fascism. And I like to imagine that our re-creation of Hellman's Watch on the Rhine, through the dedicated work of our artistic team of actors, designers and crew, might be exactly the hero Lillian Hellman describes. It is selfless art at its best, not done merely for applause, but for the opportunity to plant a seed in the minds and hearts of our audience that may someday bear fruit, as Watch on the Rhine did in 1940. If in the end we accomplish that, we have done our job.
– TERRY AVERILL
The Cast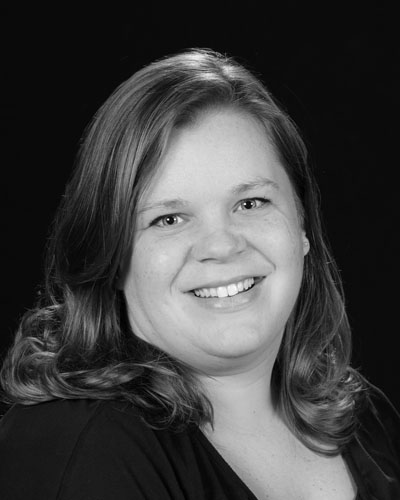 Shannon Benil (Marthe de Brancovis) - Shannon is so grateful to get back to her first true love -- acting. After years of musicals (which she loves doing as well!), she is so happy to be doing a non-musical play again. Some of her other favorite non-musical roles include Irina in Chekhov's Three Sisters, Ella in Sam Shepard's Curse of the Starving Class, Pegeen Mike in John Synge's The Playboy of the Western World, and Molly in Neil Simon's Jake's Women (the last two here at Colonial Players). She sends her love to her parents and to her wife, Marcy, who so often plays single mom to their two-year-old son so that Shannon can feed her theater addiction.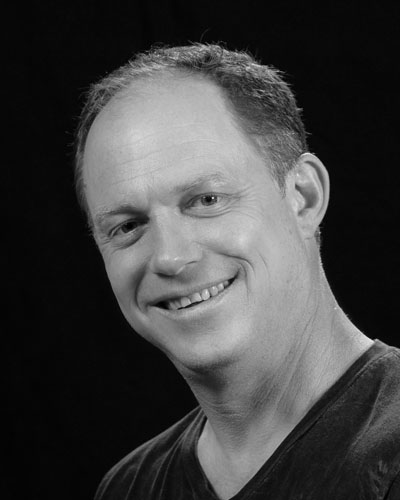 Dave Carter (David Farrelly u/s) - Dave is excited to be involved in his second season with Colonial Players, where he appeared in Communicating Doors, These Shining Lives (runner up for best play in the 2014 Ruby Griffith Award competition), and A Few Good Men. Behind the scenes, he was assistant director for our previous show, The Liar, and directed a play in the 2014 One Act Festival. He is excited to be back on the stage in this wonderful production, and he wants to thank his family and friends for being so supportive of his creative efforts.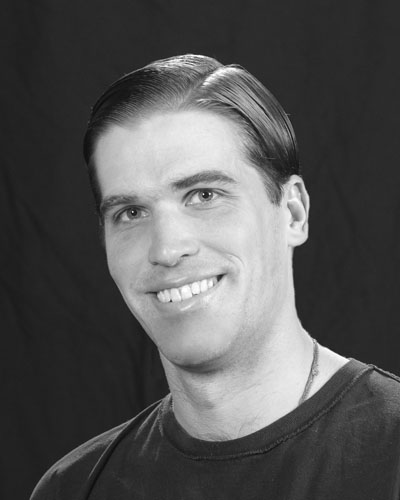 John Coe (Kurt Muller) - John might summarize his life with words from Tolkien: "Not all those who wander are lost." After years of living all across the country, he returned to his native Annapolis in May 2013. With a lifelong interest in theater, he is thrilled to join Colonial Players for his first role on stage since performing several Shakespeare plays in high school.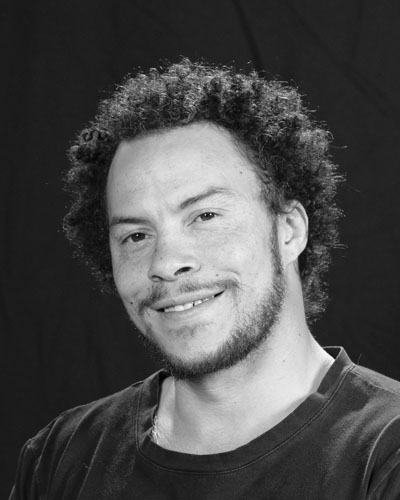 Daniel M. Lopez II (Joseph) - Daniel was born in Baltimore and has lived in Annapolis most of his life. He attended Anne Arundel County Public Schools and graduated from Annapolis Senior High School in 1995. With two friends, he started a band called Major Damage, which performed at community events. In 2012, Daniel became a member of the Annapolis Drum and Bugle Corps, learning to play the baritone. "I appreciate every bit of support from each of you for allowing me this opportunity. Terry, Pete, Sandra, and Jolita, thank you!"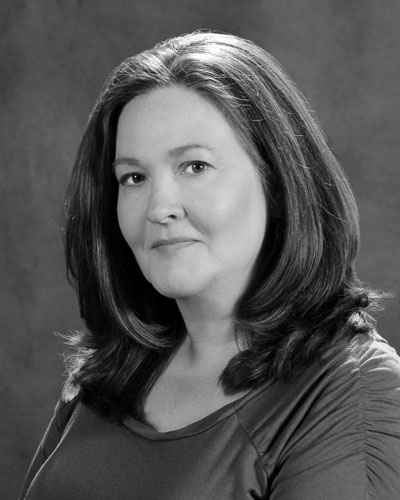 Mary MacLeod (Anise) - Mary is excited to be appearing in Watch on the Rhine. She has acted in many productions in the Washington, DC/Annapolis area. Some of her more recent favorites include Doubt at Dignity Players, and, at Colonial Players, Superior Donuts (WATCH Award nomination for best performance in a cameo role), Lettice and Lovage, Frozen, and The Tale of the Allergist's Wife. She extends gratitude to Director Terry Averill and the rest of the talented cast. And, as always, she thanks her husband, Alan, and her daughter, Carter, for all their patience and support.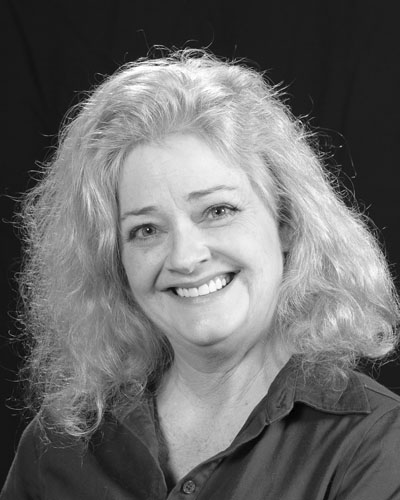 Cece McGee-Newbrough (Fanny Farrelly) - CeCe is happy to be returning to Colonial Players, where she has always enjoyed performing. She has acted on this stage in many plays, and among her favorites are Sylvia, Lost in Yonkers, Born Yesterday, Dancing at Lughnasa, House of Blue Leaves, and The Clearing. Some of her most recent performances include The Laramie Project and Death and the Maiden at Dignity Players, and Table Manners at Bay Theatre. Many thanks to her family, friends, and three cats -- Tater, Tots & Tangles.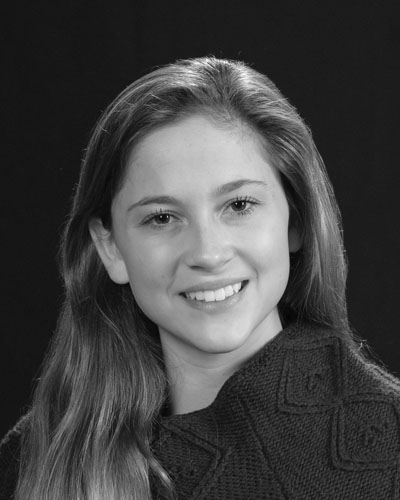 Katie McMorrow (Babette Muller) - Katie is excited to be performing in her second production at Colonial Players after appearing as Belle in A Christmas Carol earlier this season. She is 16 years old and attends South River High School, where she has performed with the concert choir and in Rock and Soul Revue. She would like to thank her mom for encouraging her to stay in theater and strive to reach her full potential on stage. Also a thank you to Matt and Shane for being the most supportive friends she could ask for.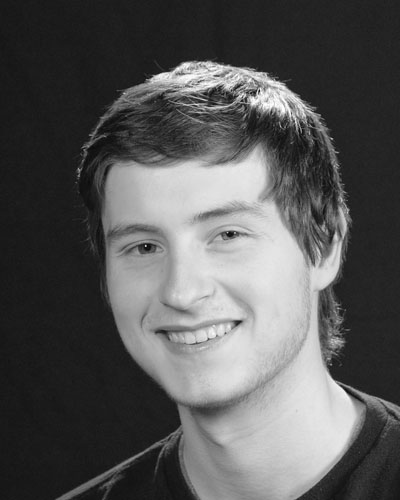 Eli Pendry (Joshua Muller) - Eli, 18, is a senior homeschooled student living in Annapolis. He is thrilled to appear in his first Colonial Players production. Eli has been in three shows with Compass Rose Theater (Romeo and Juliet, Lost In Yonkers, and Look Homeward, Angel). He has also appeared in multiple Young Actors Studio productions at Compass Rose, including The Little Prince and Seven in One Blow. Eli has been acting since the age of nine, but when he is not acting, he enjoys swimming, soccer, and Shakespeare.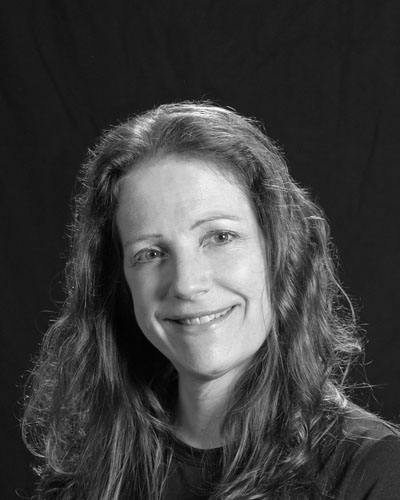 Theresa Riffle (Sara Muller) - After serving as sound designer last season for Coyote on a Fence (earning a WATCH Award nomination) and as assistant director and sound designer for A Few Good Men, Theresa is excited to be working with this fabulous production staff, cast, crew, and dear friends. She has appeared on the CP stage in Hauptmann, Kindertransport, Romantic Comedy, and two performances of In the Next Room. Theresa serves as Secretary on the CP Board of Directors and as the co-chair of the CP Archives Project Team. She would like to thank Terry for letting her be part of this fantastic production, and, as always, she sends a big thank you to Jem and Josh for their boundless love and support.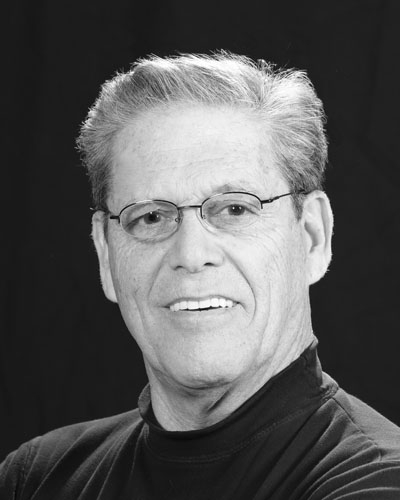 Timothy Sayles (Teck de Brancovis) - Compared to the many hardworking Colonial Players veterans involved in this production, Tim is a new kid on the block, landing his first CP role in 2010. But he is now a regular, having appeared at CP in seven plays and two musicals, 1776 and Annie. Tim has also performed at several other local theaters, and this year he earned a WATCH nomination for best cameo in a musical for the part of Rudolph in 2nd Star's much-decorated production of Hello, Dolly!. A writer, editor, and magazine consultant, Tim lives in Annapolis and was editor-in-chief of Chesapeake Bay Magazine from 1996 to 2014.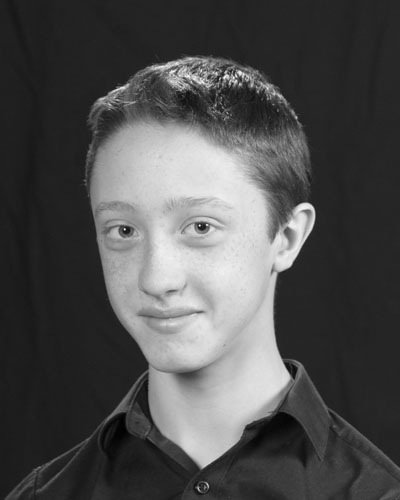 Andrew "Drew" Sharpe (Bodo Muller) - Drew (age 12) is excited to be performing in this production with Colonial Players. He appeared in 2010, 2012, and 2014 in CP's A Christmas Carol. Other credits include Children of Eden (2014) with 2nd Star Production, Amahl and the Night Visitors (2013) with Opera AACC, Into the Woods (2013) with Annapolis Summer Garden Theatre, Sister Mary Ignatius Explains it All For You (2013) with Bay Theatre Company. He would like to thank his directors for this opportunity along with his family for their support!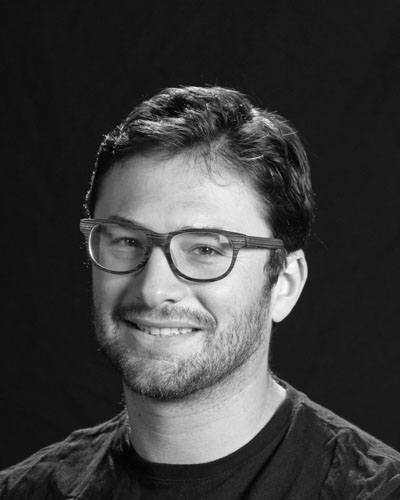 Benjamin Wolff (David Farrelly) - This is Ben's second appearance at Colonial Players after performing in last year's production of A Few Good Men (WATCH Award 2014 nomination for best play). Ben would like to dedicate this performance to his loving grandpa, Jonas Wolff, who survived the Nazis and built a new life in America.
The Production Staff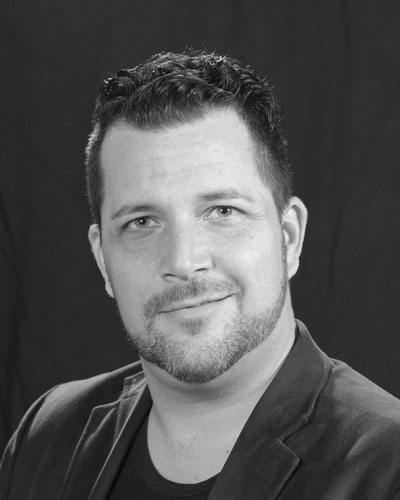 Mark Allen (Fight Choreographer, Makeup) Mark is the Marketing Director for Broadway Across America and has performed in, choreographed, directed, and produced live theater for over 25 years. He started his stunt work in 1999 at Old Tucson Movie Studios in Arizona, where he studied for just under five years. He has played Zorro, Batman, countless cowboys, drunks, and many other roles throughout his career and really enjoys jumping off buildings! He studied stage makeup and prosthetic effects in both high school and college and has managed teams of makeup professionals for Halloween events at both Six Flags and Cedar Fair theme parks.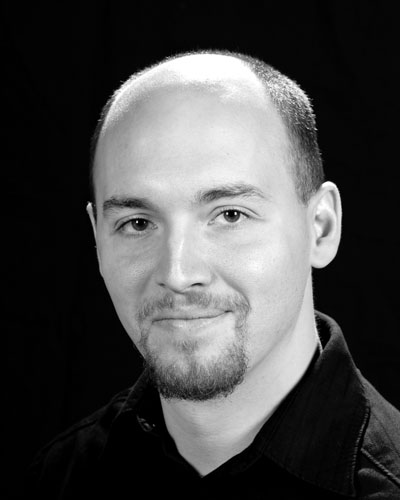 Eric Hufford (Assistant Director) This is Eric's first foray into directing, and he is incredibly excited to have been given the opportunity to be a part of the other side of the production process. Before attempting the directing lifestyle, you may have seen Eric on the stage at CP as Leslie Bainbridge in Taking Steps or Thomas Jefferson in 1776. He has also played roles such as Pharaoh in Joseph and the Amazing Technicolor Dreamcoat and Jesus in Jesus Christ Superstar. "I'd like to thank Terry for giving me this opportunity to latch on and learn as much as I can. I'd also like to thank Sarah for always supporting me in everything I do. Enjoy the show!"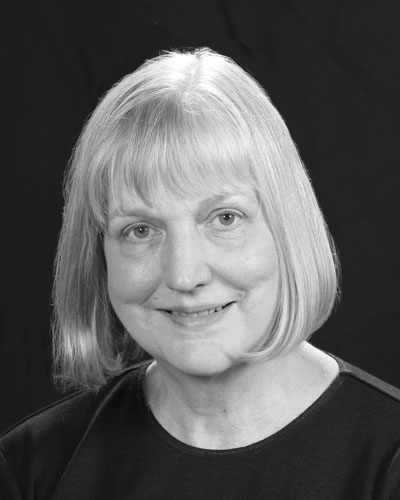 Bonnie Persinger (Costume Designer) Though she has been a theater audience member for many years, this is Bonnie's first staff position at Colonial Players. In college, she costumed A Midsummer Night's Dream, Arsenic and Old Lace, and Oedipus the King. Since then, her costuming skills have been limited to Halloween, Mardi Gras, and the Renaissance Festival. Thanks to all crew and cast for teaching me the process at Colonial Players.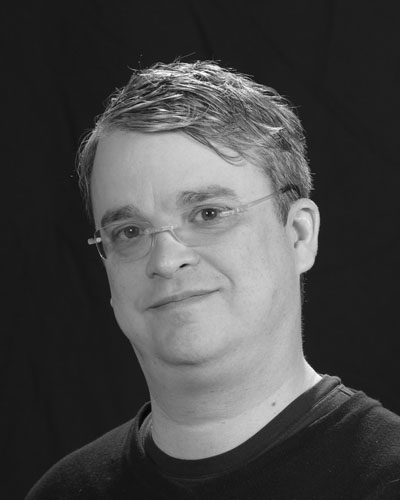 David Pindell (Set Designer) Making his debut as a designer with The Colonial Players, David is excited to work with the seasoned members of the cast and staff of Watch on the Rhine. Previously, David worked as a graphic designer with the Joliet Drama Guild in Illinois and is currently an architectural designer in Annapolis.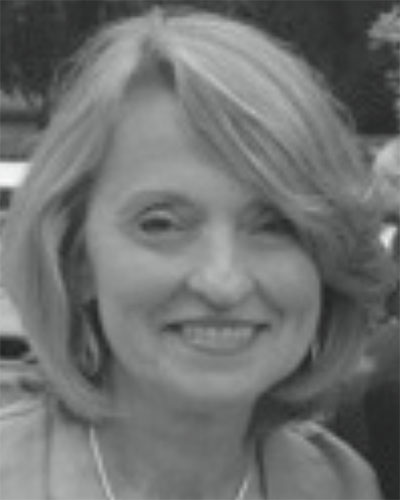 Constance Robinson (Properties Designer) In past years, Connie has volunteered as Marketing Assistant and Graphic Designer for The Colonial Players in addition to manning the phone at the box office. In 2013, she was properties designer for Collected Stories directed by Lois Evans at Dignity Players. For the 2013-14 season at Colonial Players, she enjoyed collecting props for In The Next Room, Or The Vibrator Play and Annie. She also volunteered as set decorator in addition to being properties designer for Dead Man's Cell Phone. For the current season at CP, Connie has gathered props for Rocket Man and A Christmas Carol and now for Watch on the Rhine. Connie thanks her husband, John, for his support.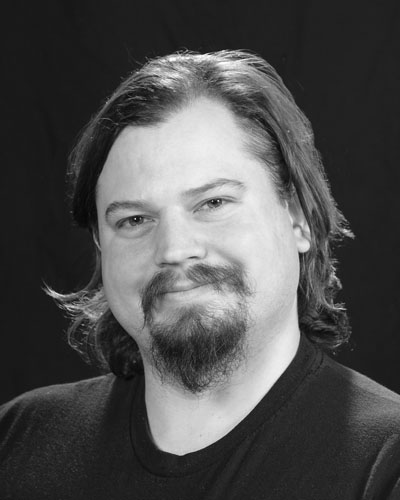 Matthew Shogren (Lighting Designer) This is Matt's debut as a designer at CP, having joined the CP family with the 2014 One Act Festival as both a member of the hang team and the tech booth crew. His previous credits include various positions with The Arlington Players, Keegan Theatre, American Music Stage, Baltimore Science Fiction Society, NVCC Annandale's event center. and the DC Convention Center. He is thankful to his parents for their early introduction and support of technical theater.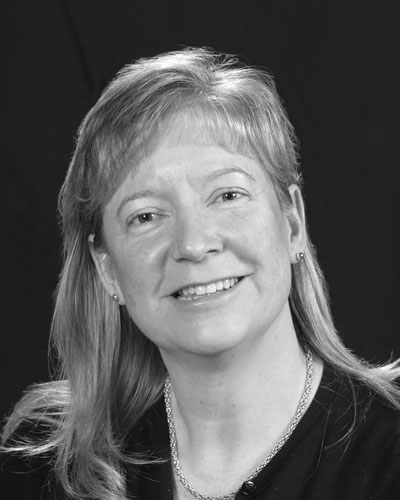 Beth Starnes (Stage Manager) Beth, a first-time stage manager, has assisted in countless community theater and school productions. She's done everything from crew, hair/ wigs, make-up, programs, props, tech, and tickets to director of a musical. Beth's most recent credit was animal costume designer for 2nd Star's Children of Eden. In real life, Beth is the librarian for Southern High School, where she is passionate about digital literacy and teen reading. Most importantly, she is mother to three wonderful teens: Stephanie, Austin, and Daniel (her actor who started all this). Beth would like to thank her fantastic husband, Jeff, for his support.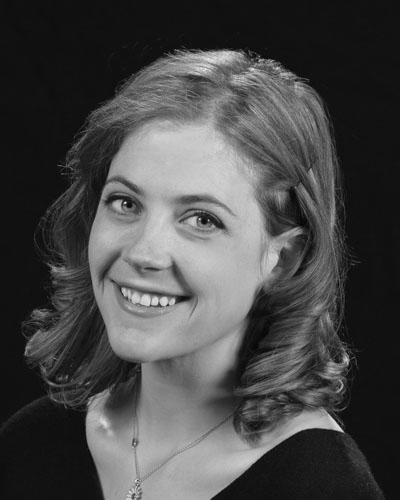 Sarah Wade (Sound Designer) Sarah is very pleased to make her debut as sound designer at CP for Watch on the Rhine. Sarah was just on the CP stage in The Liar, playing identical twins Isabelle and Sabine. Prior to that, she was seen in A Christmas Carol, These Shining Lives ("and we were shining."), Annie, Communicating Doors, and Taking Steps. She also performed in Dignity Players' production of Collected Stories. She was the sound designer for Compass Rose's productions of The Miracle Worker and To Kill a Mockingbird, as well as appearing in Oliver!. Many thanks to Eric, as well as family and friends, for understanding that: "I can't, I have rehearsal."