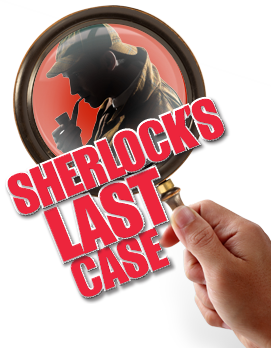 Written by Charles Marowitz
Directed by Beth Terranova
Produced by Barbara Marder
Performance dates:
September 4 – 26, 2015
Run time: 2h 30m
The play centers on a death threat against Sherlock Holmes by the supposed son of his late nemesis, Professor Moriarty. Oddly enough, however, Holmes is warned of the plot by Moriarty's daughter, to whom Holmes (who turns out to be quite a ladies' man) is strongly attracted. In sorting all this out the play mixes humor and suspense in equal amounts, leading to a stunning final twist that will surely catch audiences by complete and breath-stopping surprise!
To download the production postcard for Sherlock's Last Case to share with your friends, visit the Downloads page of our website and look under the Production Postcard heading.
About the Playwright
Charles Marowitz was an American playwright, theater director, and critic who was best known for his theatrical endeavors in England. In London, he was artistic director of the Open Space Theatre, where Sherlock's Last Case was born. Marowitz had been mulling an idea for a new play about Sherlock Holmes when a cancellation left a hole in the Open Space Theatre's 1974 season. He set to work writing and, in just 14 days, completed a 90-minute script in time for an opening on July 24. He expanded it to a full-length play when approached by a Broadway producer about bringing it to the U.S. It opened on Broadway on Aug. 20, 1987 after a tryout in Washington at the Kennedy Center.
About the Director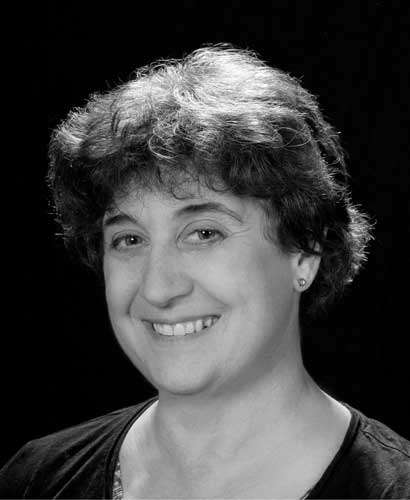 A fan of police and legal procedurals, Beth Terranova was intrigued with the idea of using her directorial skills to solve Sherlock's Last Case in her 37th venture with Colonial Players. For CP, Beth previously directed 1776, She Loves Me!, One Act Festival favorites Star Crossed and Fin and Euba, and the highly acclaimed courtroom drama Hauptmann, for which she received the 2008 Washington Area Theater Community Honors (WATCH) award for outstanding director. Other favorite directing jobs include The Diary of Anne Frank (Dignity Players), Thoroughly Modern Millie (Annapolis Summer Garden Theatre), A House Full of Fish (Playwrights' Workshop, Cocoa Beach, FL), and Take Five (Phoenix Youth Theater, Melbourne, FL). Beth has numerous other credits at CP. She most recently produced the iconic military legal drama, A Few Good Men, which earned a WATCH nomination for best play. In addition to producer, stage manager, and set designer credits, she is often sought as a costume designer and earned WATCH nominations for her costume designs for Cinderella Waltz and Going to St. Ives. On stage, Beth was most recently seen at CP as Aunt March in Little Women and as Ellen in Two Rooms, which earned her a WATCH nomination for featured actress. Beth also serves on a number of CP committees and currently produces CP's "News and Cues" newsletter. In all, Beth has pursued her interest in theater on stage, backstage, and behind the scenes for over 40 years in four states and two countries. By day, Beth is a program analyst for the Navy's Enterprise Business Solutions Program, where her left brain gets a workout. To balance that, she is thankful for the right brain exercises that theater provides. Then, of course, there is a show like Sherlock's Last Case , which affords ample opportunity for both sides of the brain. After this, Beth's brain is taking a well deserved rest.
Director's Notes
OI love detective fiction, especially with a good plot twist. Taking on a show that is both an example and a send-up of one of the greatest literary detectives of all time seemed like an intriguing challenge last March… But for much of the summer, the biggest mystery to me was how I got talked into directing a show with production challenges galore at a time of year when (plot twist!) pretty much everyone took off for vacation and my promised "all summer in the theater" got whittled down by three special projects and one emergency repair. What is not a mystery is how we managed to put on a show despite all. Nothing frustrates me more than to hear the well-meant "encouragement": "Oh it will come together – it always does." Shows do not just "come together." Shows happen because a handful of crazy, dedicated volunteers work like mad at what they signed on to do, then pick up the slack and close the gaps to make it all happen. Sherlock and I owe thanks to a bunch of these volunteers: to my hard-working cast who put up with…a lot; to a great staff and design team Barbara, Brady, Carrie, Connie, Danny, Eric, John, and Theresa; also to Bernhard, Mary and Tom G who showed up kinda out of nowhere just when I really needed the help; and to all those other folks you'll see listed as "Production Staff" who helped us get the show from page to stage. And special thanks to Scott, who went above and beyond to hold things – and me! – together. Sherlock family: I raise my glass of Chateauneufdu-Pape 1798 to you all!
– BETH TERRANOVA
The Cast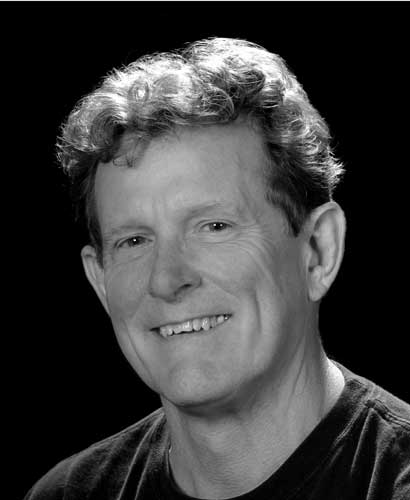 Nick Beschen (Dr. Watson) - Nick has worked with Colonial Players since 1990, and he says: "With each show I get to meet new people and work with old friends. I worked with Jim Gallagher 17 years ago in Cabaret and Morey Norkin 25 years ago in Catch Me If You Can. That's what is so wonderful about theater, it's like family, only better!" This will be Nick's third production with Beth Terranova, and he sends a HUGE thank you to Beth and Scott for their tremendous support and encouragement!!! When not on stage, Nick runs a home improvement business in Annapolis. Nick would like to thank his beloved Leigh for all her love and support, and he sincerely hopes you enjoy the show!!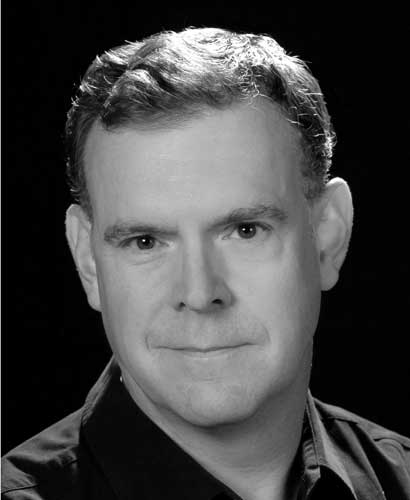 Jim Gallagher (Sherlock Holmes) - Jim has been acting at Colonial Players since 1989. His first performance was as Dr. Treves in The Elephant Man, and his most recent performance was as Howie in Rabbit Hole in 2008. Other CP productions include Hogan's Goat (2000), The Zoo Story (1999 Regional Award Winner), Cabaret (1998), Prelude to a Kiss (1993), The Boys Next Door (1992), Anne of the Thousand Days (1991), and All My Sons (1990). Other acting credits include Death Trap, Betrayal, Oleanna, and The Foursome at the Bay Theatre Company; Art, Doubt, Blue/ Orange, Gross Indecency: The Three Trials of Oscar Wilde, and The Laramie Project at Dignity Players; Pericles, A Streetcar Named Desire, Copenhagen, and The Cripple of Inishmaan for Theatre Hopkins; and Twelfth Night at The Shakespeare Theatre. Jim also directed Colonial Player's productions of Frozen (2010), Jacques Brel is Alive and Well and Living in Paris (1999), Lost in Yonkers (1996), and Rebel Armies Deep Into Chad (1993). He will be directing Venus in Fur for CP in January 2016. Jim trained at The Shakespeare Theatre and Studio Theatre in D.C., and The Royal Academy of Dramatic Art (RADA) in London. He is thrilled to be performing in a light-hearted play that the entire family can see!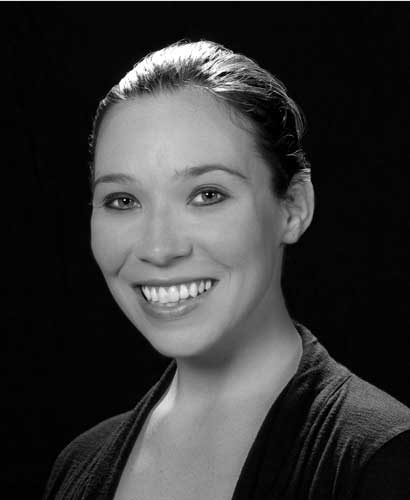 Erin Leigh Hill (Liza Moriarty) - Erin is happy to be back on the Colonial stage in Sherlock's Last Case . She was last seen as Lt. Commander Jo Galloway in A Few Good Men. Erin has enjoyed performing on the CP stage for the past five years. Previous credits include Alais (Lion in Winter), Babs (Mrs. California), and Mrs. Daldry (In the Next Room). She also starred in and was nominated for a WATCH award for her performance as Sara in Earth and Sky. Erin extends a heartfelt thanks to a great cast and crew, especially her good friend and mentor, Beth Terranova. Erin's favorite role to date is simply "mommy" to her beautiful little girl, Teagan. Everything she does is and always will be to make her smile.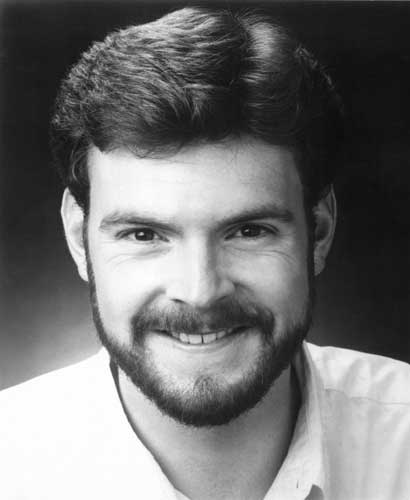 Aiden Jacobs (Holmes Look-Alike) - Aiden, a recent transplant from "the mother country," is excited to be making his Annapolis debut with Colonial Players and thanks his girlfriend, Irene, for urging him to audition.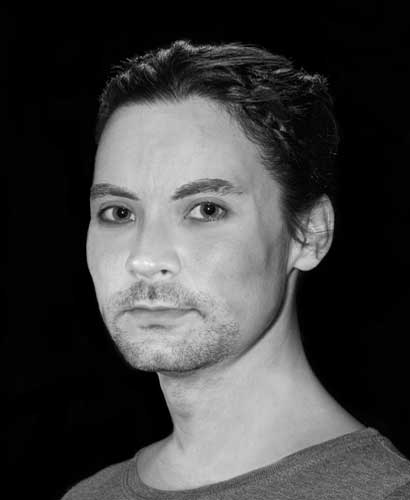 Casey Lee (Damion Moriarty) - A military brat, Casey has had the opportunity to perform on stages in three countries. Currently a staff member at the National Cryptologic Museum at Fort George G. Meade, MD, Casey could not resist the opportunity to match wits with (arguably) the greatest crime solver of all time! Casey enjoys the theater classes and productions at Montgomery College, where he is a part time student. Favorite roles include Federigo in Servant of Two Masters and Inspector Doppler in Sleuth.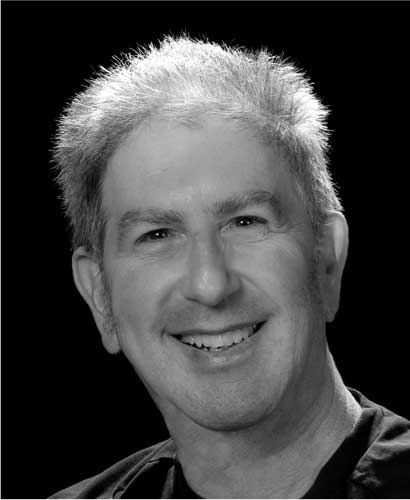 Morey Norkin (Inspector Lestrade) - Morey is excited to return to Colonial Players' stage. Morey's last performance here was in 2010 as Marley's Ghost in A Christmas Carol. He most recently (2012) appeared as Yvan in the Bowie Community Theater production of Art. Prior to that, Morey made frequent on-stage appearances in Annapolis from the late '70s to the mid-90s at Annapolis Summer Garden Theatre and Annapolis Theater Project as well as Colonial Players. Favorite roles/shows have included The Foreigner (Ellard), The Odd Couple (Felix), Oliver! (Fagin), Can-Can (Boris), Wenceslaus Square (Vince), The Ghost Writer (Shakespeare), The Dining Room (ensemble), Anything Goes (Sir Evelyn), and Catch Me If You Can (Inspector Levine). Morey previously served as vice president of Annapolis Summer Garden Theatre. Morey is a technical writer and works as a proposal manager for AT&T. He enjoys his semi-retirement from the stage spending time with his wife, Yukiko, and their cat, Hotaru.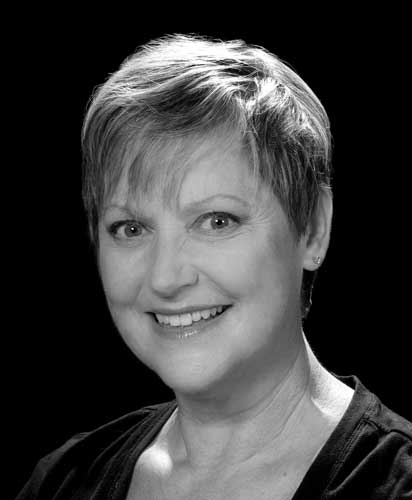 Lisa KB Rath (Mrs. Hudson) - Lisa enjoys languages, so she is delighted to add a Scottish brogue to her bag of tricks. She earned a BFA degree in Theatre Performance from Denison University and has performed for Maryland Hall Story Theatre, Take One Video, and voiceover series work for Lippincott and McGraw-Hill. Past performances at Colonial Players include The Curious Savage and Improvisation or The Shepherd's Chameleon. With Dignity Players, Lisa performed in the premiere of Bloodlines. Her company, At Your Service Annapolis, provides concierge services to help individuals, visitors, and companies. Lisa's fine art photography has been accepted into juried competitions and galleries and is currently on display in Arterie Fine Art Gallery (Naperville, IL) and The Honey Hive (Edgewater, MD). Her photography sites are LisaRath.com and Facebook: Lisa Rath Photography. Special thanks to her personal cheerleading team: her husband, Roger Rath, and her children, Taylor, Emma, Connor, and Hayley Gilbert.
The Production Staff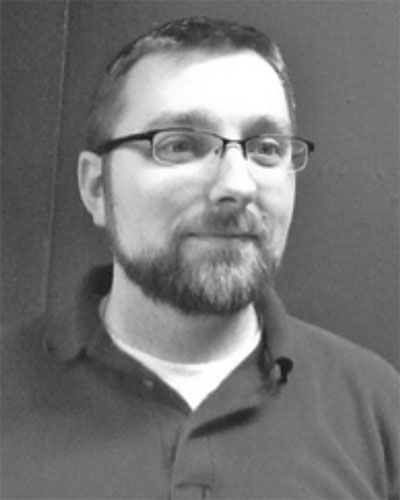 Alex Brady (Lighting Designer) Alex has been designing lighting in Annapolis and Baltimore since 2002. Over the last 15 years, he has worked with such diverse companies as Everyman Theatre, Colonial Players, Annapolis Summer Garden Theatre, the AACC Dance Company, and many high schools and colleges. His recent lighting design credits include The Liar and These Shining Lives at Colonial Players, Oliver! at St. Mary's High School, Lord of the Flies at Severn School, and Spring Migration 2015 with the AACC Dance Company. Alex is a proud alumnus of the Graduate Institute of St. John's College and also teaches for the Humanities Department at Anne Arundel Community College. In his spare time, he enjoys studying and fighting with several medieval and colonial weapons systems, including the longsword, the sword and buckler, and the dueling saber.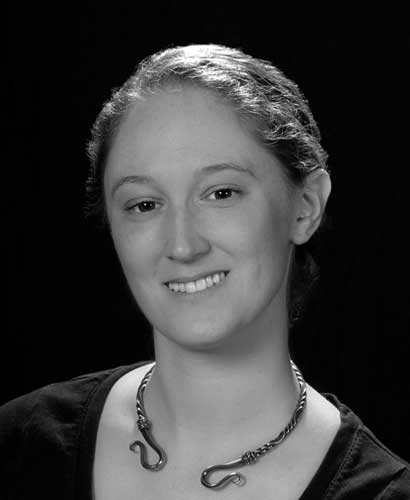 Carrie Brady (Costume Designer) Carrie is working with Colonial Players for the first time. Previously, she has costumed for Spirited Productions and the Moonlight Troupers, covering shows such as The Appeal, Twelfth Night, and Ragtime. From time to time, Carrie enjoys helping out at her alma mater, St. Mary's High School Drama Club, with set construction and costumes. She would like to thank everyone who has helped out so much with this show.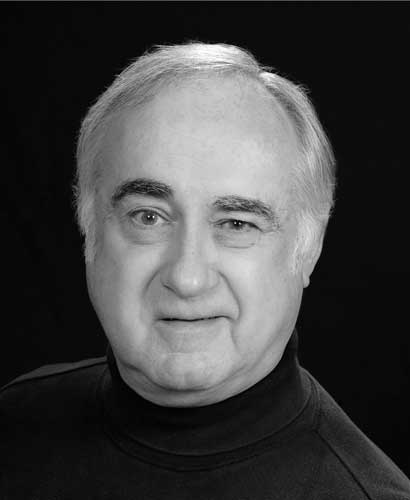 Danny Brooks (Stage Manager) Danny usually appears on stage, but he is no stranger to stage managing. He has acted and stage managed at CP for Beth and is happy to be working with her again. Thanks to her, the cast and crew, and everyone else who has worked to make this show a success.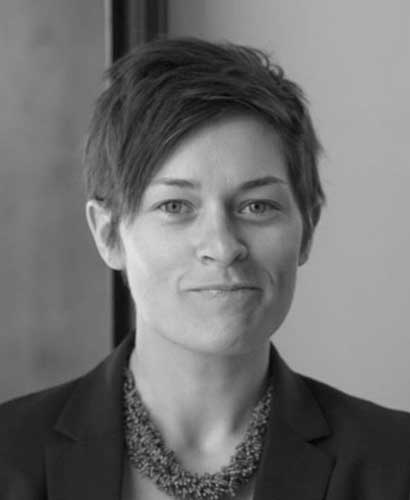 Mary Butcher (Floor Designer/Floor and Scenic Painting) Mary comes to us from Charlottesville, VA, where she spent five years working with nonprofit volunteer theaters designing, building, and painting sets. She has an undergraduate degree in Architecture and a Masters in Urban and Environmental Planning from the University of Virginia. She's looking forward to becoming part of the Colonial Players family!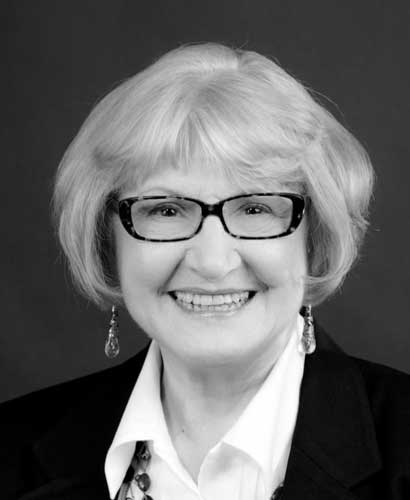 BettyAnn Leesberg-Lane (Dialect Coach) BettyAnn serves as dialect coach for many professional theaters in the Baltimore/DC area. She last worked with The Colonial Players on The Unexpected Guest. She will be dialect coaching for Studio Theatre's production of Chimerica going up soon. BettyAnn was dialect coach for HBO's The Wire as well as Howard Stern. In her coaching business, Talking Well Consulting, LLC, BettyAnn works kinesiologically with internationals to clarify their speech but keep their ethnicity. BettyAnn retired as Associate Chair of the Drama Department of Catholic University of America. She is one of the earliest members and former president of the Voice and Speech Trainers Association, an international organization for speech professionals.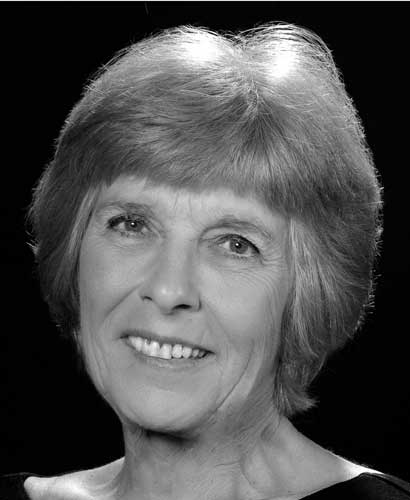 Barbara Marder (Producer) Barbara has been associated with Colonial Players for more than 25 years. She has served on the board as Education/ Special Projects Director, as a play director, and on a variety of committees, including Play Selection and Promising Playwrights Play Selection. Last season, she served as producer for The Liar, winner of the 2015 Ruby Griffith Award for best all-around production. Other projects in recent years have involved play consultant for several! short plays, producer for These Shining Lives, and director of Taking Steps. Barbara retired as chairman of Performing Arts at Anne Arundel Community College, where she directed a large variety of plays and musicals over a 35- year career. Additionally, she has served as an adjudicator for the American College Theatre Festival for many years, as a board member of the Association for Theatre in Higher Education, and for several years as a theater panelist for the Maryland State Arts Council. Currently she is again reviewing theater companies for the Maryland State Arts Council and enjoys working part time as a standard patient/role player for local medical schools.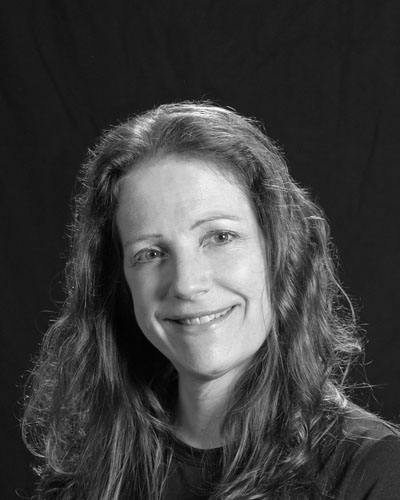 Theresa Riffle (Sound Designer) After serving as sound designer for Coyote on a Fence (WATCH Award winner) and as assistant director and sound designer for A Few Good Men, Theresa is excited to be working with this fabulous production staff, cast, crew, and dear friends. As an actor, she was last seen on the CP stage as Sara Mueller in Watch on the Rhine. You also may have seen her at CP as Anna Hauptmann in Hauptmann, Evelyn in Kindertransport, or Phoebe in Romantic Comedy. Theresa is the Secretary on the CP Board of Directors and the co-chair of the CP Archives Project Team. She would like to thank Beth for asking her to be part of this fantastic production, and, as always, she sends a big thank you to Jem and Josh for their boundless love and support.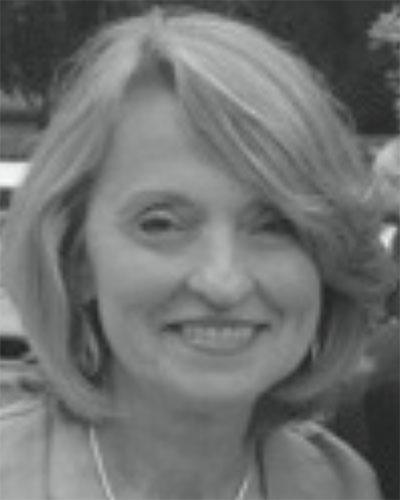 Constance Robinson (Properties Designer) In past years, Connie has volunteered as marketing assistant and graphic designer for Colonial Players in addition to manning the phone at the box office. She is a new volunteer for the current Marketing Committee. Connie was properties designer for Collected Stories at Dignity Players. At Colonial Players, she enjoyed collecting props for In The Next Room, Or The Vibrator Play (for which she received a WATCH nomination), Annie, Rocket Man, A Christmas Carol, and Watch on the Rhine. She also was set decorator and properties designer for Dead Man's Cell Phone. Connie thanks her husband, John, for his prop modifications and support. She also thanks her son, Michael, for transporting the very heavy vintage barber chair from Leesburg, VA for this show.