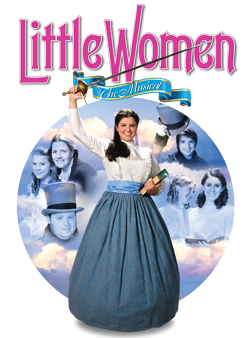 Little Women
Book by Allan Knee
Lyrics by Mindi Dickstein
Music by Jason Howland
Directed by Beverly Hill van Joolen
Performance dates: November 4 - December 3, 2011
Louisa May Alcott's beloved classic is now a delightful musical for the whole family and showcases all of the highlights from her famous novel about Jo, Meg, Beth, Amy, and their adoring Marmee. Managing on their own while their father is away at war, the March women deftly handle challenges, disappointments, and fight for their dreams as they deal with issues still relevant today. The daring re-enactments of Jo's blood and guts stories lend an air of adventure and excitement to the story, while the girl's trials with feisty Mr. Laurence, his charming grandson, Laurie, the dashing tutor, Mr. Brooke, the quiet Professor Bhaer, and curmudgeonly Aunt March make for a evening full of color and fun! The powerful music carries the show as Jo and her family discover what it is that they really want, and who they want to share their lives with.
About the Author, Composer, and Lyricist
The music for Little Women was written by Jason Howland, the book by Allan Knee and the lyrics by Mindi Dickstein. Howland has extensive experience with Broadway musicals as a music director and conductor, including conducting the final performance of Les Miserables. Knee has written for the stage and film. His play, The Man Who Was Peter Pan, was made into a movie, Finding Neverland, starring Johnny Depp, Kate Winslet and Dustin Hoffman. He won a Richard Rogers Musical Theater Award for Little Women. Dickstein was an Oscar Hammerstein Fellow at New York University's Graduate Musical Theater Writing Program. Her songs were included in Lincoln Center's American Songbook series as part of Hear and Now: Contemporary Lyricists.
About the Director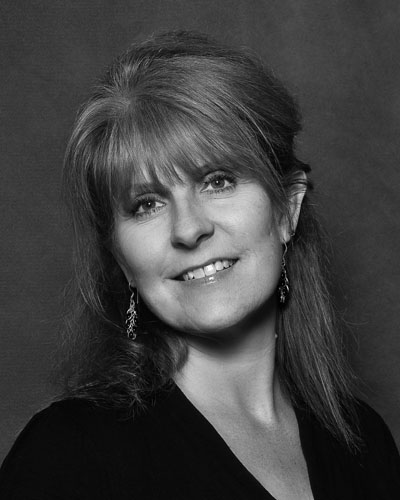 Beverly Hill van Joolen's artistic career has taken her from California to Germany and from club singer and writer to actress, director and theater and film critic. Some of her favorite roles include Margaret (staged reading of Defiance, with John Patrick Shanley & Christy Stanlake, Directors), Baroness Schrader (The Sound of Music), Miss Hannigan (Annie), and Beulah (The Last Night of Ballyhoo). "I could never choose a favorite venue," she says. "Although I love being on stage, directing is both terrifying and exhilarating, which makes it addictive." Since moving to Annapolis, Beverly has directed for Colonial Players (The Philadelphia Story, Kiss Me, Kate and Jake's Women), Annapolis Summer Garden Theatre (Nunsense), and Merely Players (Narnia, Little Women and The Little Princess). When she's not acting or directing, Beverly teaches drama, is the Artistic Director for Troupe Imaginarium Creative Arts Program at Chesapeake Academy and dabbles as a playwright. Beverly thanks her family for their unwavering belief that creativity trumps housework and she is profoundly grateful to her incredibly gifted cast and crew. We dedicate the loving spirit of our Little Women to the many families who continue to keep the home fires burning strong while their loved ones are deployed overseas. May they all come safely home to loving arms and welcoming hearts.
Director's Notes
Our curtain rises 150 years in the past to a time without a dizzying variety of electronic devices to keep us entertained or at our peak productivity output; a time when keeping up with distant friends or relatives meant we had to pick up a pen, dip it in ink, and with legible penmanship, write a letter; a time when we had to depend on journalists, newspapers, and novels to take us out of our relatively small realities and give us a broader perspective. There were no cars but also no two-hour daily commutes. There weren't any drive-thru Starbucks, but neighbors took turns stopping by for coffee. Fun was sitting together telling stories or playing games, and when we danced, we were at parties or balls, and we held hands and practiced steps we all knew. We connected on a very personal level instead of participating in a communal experience, individually. Still, in spite of all the differences, people were very much the same then as now. They loved, laughed, cried, yearned for success, died needlessly, and fought wars not everyone could agree on. So, just for tonight, don't expect a great spectacle. No one will drop from the ceiling, fly over your heads, or rise up from trap doors; nothing will explode or mutate; the stage won't spin, and a massive ship won't float by. Tonight, you get a break from progress, a respite from all our modern marvels as we whisk you back to a quieter, more gentile era; a time when (hold on now) imagination was the thing!
Who better to take us back than Louisa May Alcott? Free-thinking and employed at a job she loved, Alcott was a woman ahead of her time and would have likely fit in well today. Already a published author, Alcott was encouraged by her editor to write a less sensationalistic and daring style of novel than those she wrote under her nom de plume. For inspiration, she turned to her beloved family and childhood home. She finished Little Women in July 1868 after only three months of writing.
Alcott adored her four sisters, and they not only served as models for her characters but as the ideal for generations of girls. Each sister struggled with and overcame shortcomings and so offered a standard for all to aspire. Jo struggled with pride and selfishness, yet she used both to give her the courage to embrace a non-traditional vocation and her passion. Meg, on the other hand, struggled with selflessness. In her quest to be the ideal mother and homemaker, she nearly failed in her marriage until she was forced to finally let go of her self-imposed concept of perfection. Beth had, what is in actor's terms, debilitating stage fright, yet when necessary, she would slay dragons for her family or a stranger in need. Finally, Amy the youngest sister, whose vice was vociferous vanity, developed a deep social conscience and learned to use her beauty and wealth for good.
Little Women is a journey, and along the way Alcott's readers share in and grow from the experience. In preparing for our show, the cast read the novel, took lessons in deportment from reenactors, read Civil War letters, and toured Civil War Annapolis in order to develop a deeper understanding of the characters they are portraying and the era they are representing. If you know Alcott's story well, you'll find the musical provides us with all the highlights from the book plus the added treat of watching Jo's imagination come to life with a wonderful song list. If you don't know the story, you'll find that it's funny and fun and before the first scene ends and discover that this is no maudlin tale of silly girls and pretty costumes - these are real characters with whom we can all relate. Little Women, the musical takes the audience from laughter to tears and back again, and will no doubt leave you with the undeniable compulsion to turn off your cell phone, brew a cup of tea, and dust off your copy of the novel. Enjoy!
The Cast
Wendy Baird (Marmee) is delighted to be back at CP, where she last played The Actress in Enter the Guardsman, which won the Ruby Griffith Award for Best Musical in 2007. Others at CP: Sara Jane Moore in Assassins, Germaine in Picasso at the Lapine Agile, Mrs. Johnstone in Blood Brothers, plus Jacques Brell ... and Is There Life After High School? She was most recently seen in Dignity Players (DP) Songs for a New World and last summer as Rona at ASGT's Ruby Griffith award-winning 25th Annual Putnam County Spelling Bee. Other favorites; Vanishing Point (Aimee), Triumph of Love (Corinne) and The Vagina Monologues at DP; Mrs. Lovett in Sweeney Todd (SSTG/KAT), the Witch in Into the Woods (SSTG/KAT), Nola/P. Burke in Weird Romance (SSS), and Ilona in She Loves Me (MP). Wendy has been featured in cabarets, in the studio and with big bands and orchestras around the region for more than 20 years. Wendy is the proud mom of GMU sophomore Adam and president of Insight180, a brand consulting and design firm in Ellicott City.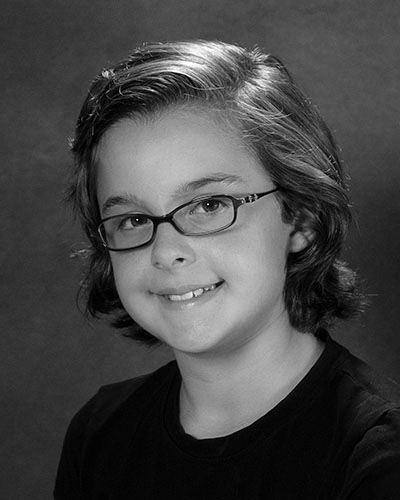 Emily Berry (Troll 2/Ensemble) is a 7th grade honor roll student at Magothy River Middle School. Her drama resume includes portraying a cheese steward in Cinderella, an Oompa Loompa in Willie Wonka, Lucy in A Christmas Doll, Fanny in A Christmas Carol and an orphan in Annie, Jr. She is very excited to be part of this production with Colonial Players, as she has enjoyed working here in the past.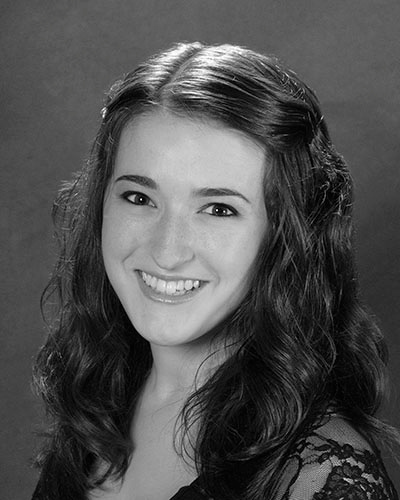 Lucy Bobbin (Hag 1/Ensemble)-- Lucy is a freshman at South River High School and is very excited to be making her debut appearance at Colonial Players. You may have seen her as Babe Williams in The Pajama Game, Moonbeam McSwine in L'il Abner and as a dancer in Can-Can. She currently takes dance at StageWorkz Theatre Arts Project, acting lessons with Aly Cross and voice lessons with Cyndi Wallman and Stephanie Waters. She has been a member of Anne Arundel County All County Chorus and is currently a member of Maryland All State Chorus and the South River Choraliers. A huge thanks to Aly, Cyndi, Stephanie and Vicki Smith, the best teachers in the world!, and to my family for supporting and encouraging me in all things musical theater. Enjoy the show and thank you for coming!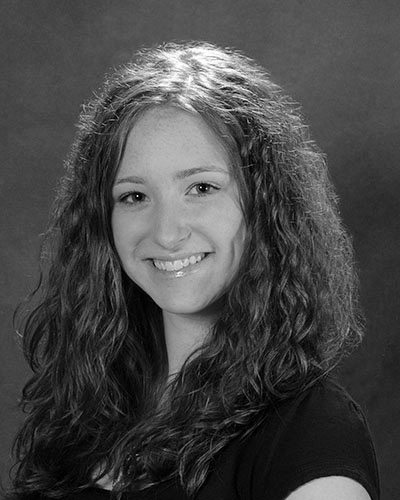 Sarah Duleh (Hag 2/Ensemble) is a senior at Broadneck High School and plans on majoring in music in college. She has been in the All County Chorus and has been in the chorus at her school since she was a sophomore. Deborah Brown has been her voice teacher for a little over a year. Sarah is very happy to be in a show with her voice teacher and some friends from school. Sarah would also like to thank her friends and family for always being supportive and for helping her get to where she is now in life.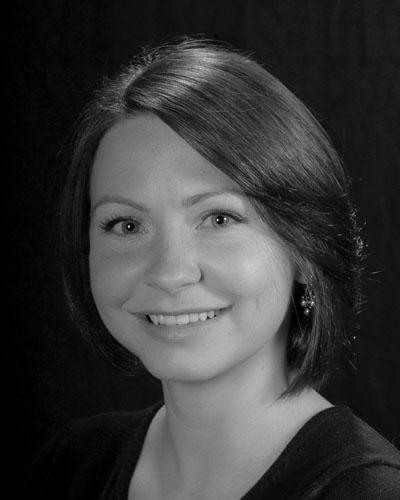 Karen Grim (Older Amy March, Rodrigo #2) is proud to be on the stage again at Colonial Players. You may have seen her as Evelyn in the shape of things by Neil LaBute earlier this year. Some of her favorite past roles include: Peter in Peter Pan, Shelley in Bat Boy, Henriette in The Learned Ladies, and JoJo in Seussical the Musical. She graduated in 2007 from High Point University in High Point, NC. Special thanks to her family and friends, especially her Mom and her roommates, Laurel and Kaelynn, for their love and support. And to Jim, for everything and for always.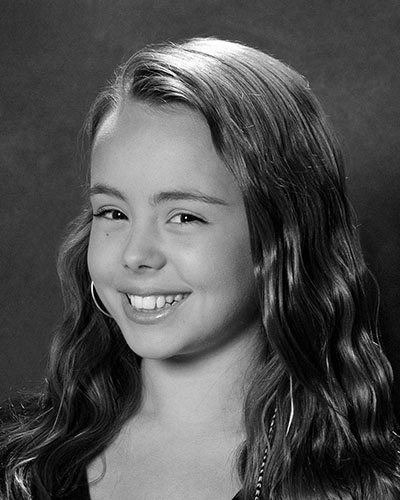 Maddie Howard (Troll 1/Ensemble) is 13 and attends Severna Park Middle School. She is thrilled to be in her second show with Colonial Players. You may remember her as Aggie in CP's The Christmas Doll. Maddie has also appeared as Brigitta in Live Arts Maryland's production of The Sound of Music. In addition, her credits include Brundibar, Willy Wonka Jr., Say What? and Once Upon A Mattress at Children's Theatre of Annapolis and The Wiz and Cinderella at St. John's College. Maddie wishes to thank Beverly, Michael and Judi for this opportunity and her family and friends for their love and support.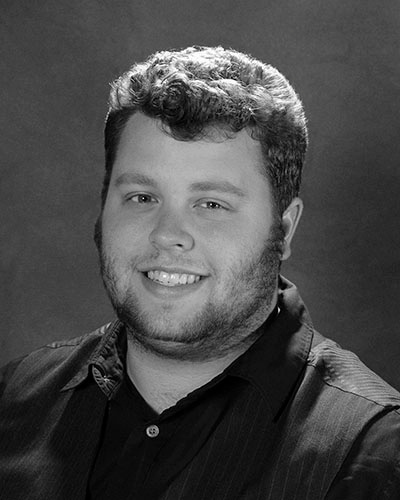 Chris Leabhart (Mr. Brooke/Braxton) is very happy to be working with such a great cast and crew in his first show at Colonial Players. He is studying musical theater and puppetry, and someday he would like to run his own theater company! Chris would like to thank everyone for coming to this performance and would like to dedicate this show to his mother!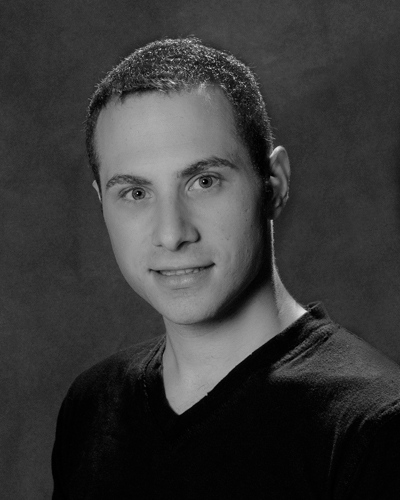 Kevin James Logan (Professor Bhaer) is thrilled to be making his debut with Colonial Players. Most recently, he debuted his solo cabaret, The Music In You, a Cabaret of Friendship, at Germano's Trattoria. Favorite roles: Captain Albert Lennox, The Secret Garden (Cockpit in Court Summer Theatre); Mother's Younger Brother, Ragtime: the Musical (Morgan State University); The Courier, 1776 (Dundalk Community Theatre). Kevin holds an Associate Degree in Arts and Sciences from Carroll Community College and studies voice under Jillian Finnamore of Baltimore. By day, he is an office manager and accounting assistant at The Harper Advisory Group. Thanks everyone for your love, support, and encouragement! Banana Cookies!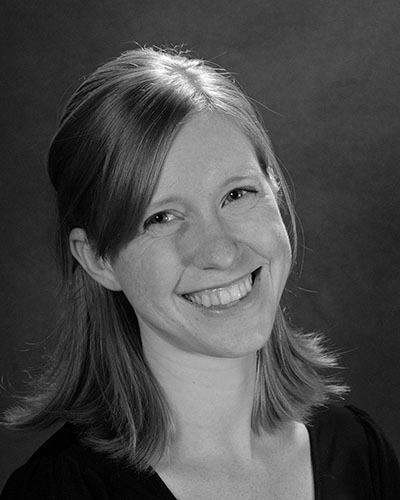 Kaelynn Miller (Meg March) is delighted to finally put her Vocal Performance degree to work in her musical debut on the Colonial Players stage. For the past two CP seasons, her main focus has been costuming (Mrs. California, Inventing Van Gogh, Company) and taking on the roles of Secretary and Membership Chair for Colonial Players, but she is glad to be back onstage for the first time in about eight years. She would like to thank her family for always believing in her, Karen and Laurel for champagne nights, and Wes for being her real-life Mr. Brooke and always putting up with his Meg.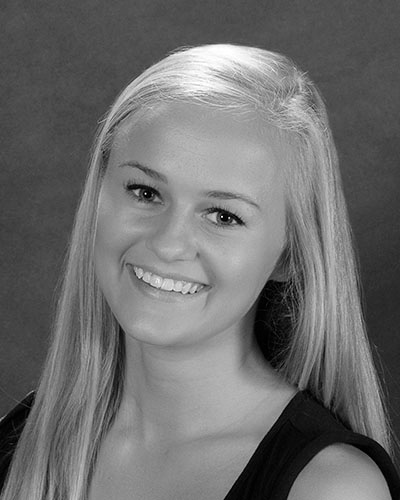 Paige Miller (Clarissa) is a senior at Broadneck High School and is thrilled to be able to play Clarissa in her debut production with Colonial Players. Paige's favorite roles include Alice in Alice in Wonderland, Iris in Fame and Maria in West Side Story. She is grateful to be able to work with such a talented cast and to be surrounded by people who share her passion for musical theater. Paige would like to thank her friends and family for always coming to her shows, concerts, recitals, etc. and would especially like to thank her grandmother, Mère, for all of the inspiration and support she has given endlessly.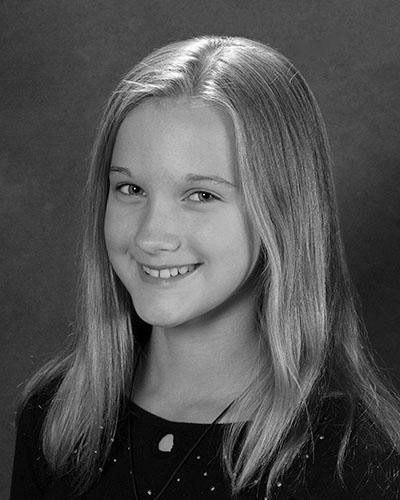 Emma Panek (Troll King/Ensemble) is 11 years old and is in the 7th grade at Benjamin Tasker Middle School. This is her first time onstage, and she's very excited to be a part of this fun show with such a great cast. When she is not on stage, Emma enjoys playing lacrosse and hanging out with her friends. She would like to thank Miss Beverly, Mr. Michael and Miss Deborah for the opportunity to be a part of the cast. Thanks to Mom, Dad, Mira and Drew for supporting me. This is only the beginning.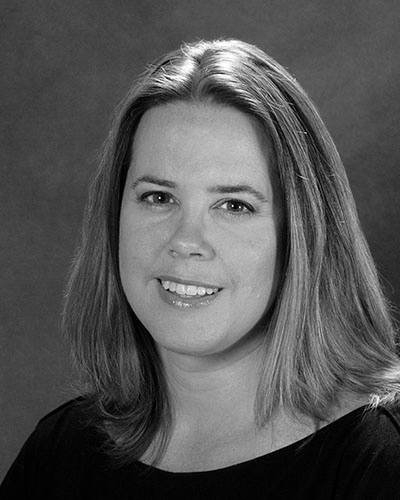 Shirley Panek (Mrs. Kirk & Ensemble) is happy, after resting her onstage singing voice for nearly 10 years, to be supporting such a talented cast and is very excited that this is a family affair with her son (Drew Panek – crew) and daughter (Emma Panek – Troll King). She is no stranger to the CP stage, having just finished The Unexpected Guest (Laura Warwick). Previous CP roles include Miss Framer (Lettice and Lovage), Sybl Chase (Private Lives) and Kaye (Dog Logic). Favorite roles include Grete (Sight Unseen), Monica Welles (Rehearsal for Murder), Lucia Armory (Black Coffee), Lucy (Dracula), Lois (Cahoots) and Suzy Hendrix (Wait Until Dark). Love to Drew and Emma – I'm so proud of you both!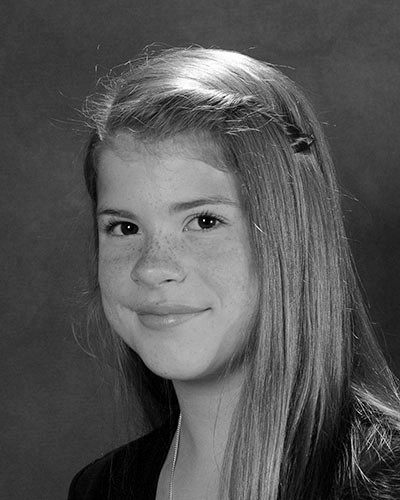 Hallie Parrott (Young Amy March/Troll) is a 7th grader at Severn River Middle School and is 13 years old. She takes voice and dance lessons and plays the ukulele, French horn and trumpet. This is her 11th production and 3rd with CP. Some of her favorite roles include Glory in A Christmas Doll, a queen's page in Once Upon a Mattress and an Oompa Loompa in Willy Wonka. She would like to thank the amazing cast and crew of Little Women for making this a fave production! She would also like to thank her friends and family for their encouragement and positive support!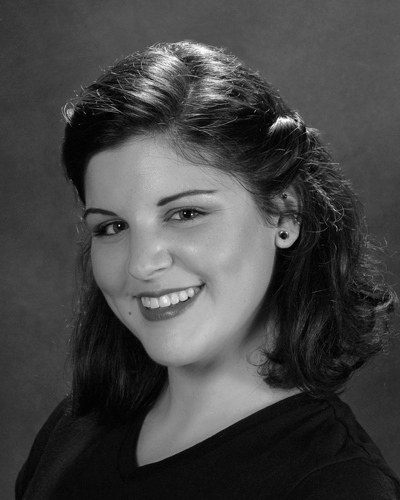 Emily L. Sergo (Jo March) is thrilled to return to the Colonial Players stage! Recently, she was in Drama Learning Center's Joseph and the Amazing Technicolor Dreamcoat as a wife and the dance captain. Earlier this summer, Emily played lead piano for Dignity Players' production of Jason Robert Brown's Songs For A New World. Favorite roles include Little Becky Two-Shoes (Urinetown), Babe Williams (The Pajama Game) and Madame de la Grande Bouche (Beauty and the Beast). Emily would like to thank: Bev, Michael, Deborah, Ryan, Mike Lunz, and her Mom. Upcoming: Naughty Marietta (AACC), The Spitfire Grill (CP). For Stacy.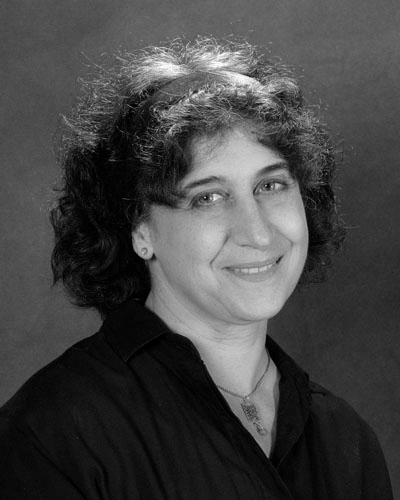 Beth Terranova (Aunt March) was last seen on the Colonial Players stage in her WATCH-nominated portrayal of Ellen in Two Rooms. Other favorite roles include Costanza (Enchanted April), Trania (The Taming of the Shrew), Casey (Anton in Show Business), Maureen (The Beauty Queen of Leenan), Amy (Company), Linus (You're a Good Man, Charlie Brown) and Anybodys (West Side Story). Beth dedicates this show to her parents, who introduced her to the world of Little Women many years ago, when her Daddy used to read to her each night before bed from her Mother's 1937 edition of the book -- which Beth still owns and read again in preparation for this role.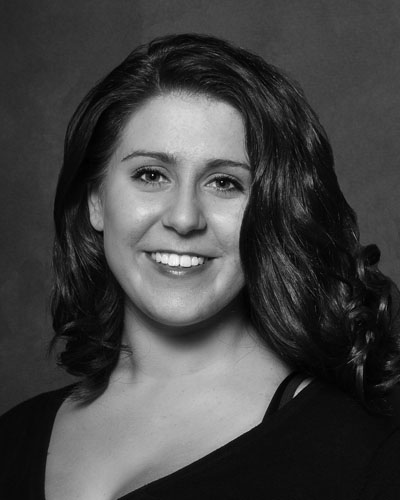 Bronwyn van Joolen (Beth March) made her theatrical debut at five years old as Molly in Annie (Wharf Theatre, CA) and since then has been in love with the arts! A few of her favorite roles include Martha Cratchit in A Christmas Carol (Ford's Theatre), Wendy in Peter Pan (CTA), Dinah Lord in A Philadelphia Story (Colonial Players), Young Molly in Jake's Women (Colonial Players), Red Riding Hood in Babes in Toyland (Atlas Theatre), Mercy Lewis in The Crucible (Dignity Players), Dorothy in The Wizard of Oz (AACC Summer Camp), Ermengarde/Sarah Crew u/s in A Little Princess (Merely Players) and Beth in the nonmusical version of Little Women (Merely Players). Colonial Players has and will always hold a special place in her life as a theater she practically grew up in! So, thanks to everyone involved in making CP a theatrical experience of a lifetime!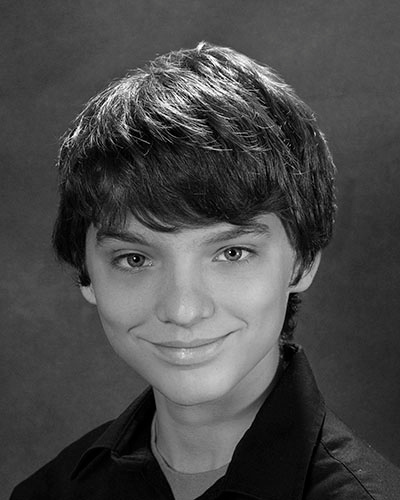 Jack Venton (Troll 3/Ensemble) is a 10th grader at Annapolis High School and has appeared previously at CP in Joe Thompson's Cabaret for Kids. At Annapolis Middle School, he appeared as Bugsy in Bugsy Malone and the Baker in Into the Woods. This past winter, he played Flick in A Christmas Story at Standing O Productions. He would like to thank his family, friends, and Edwin Hall.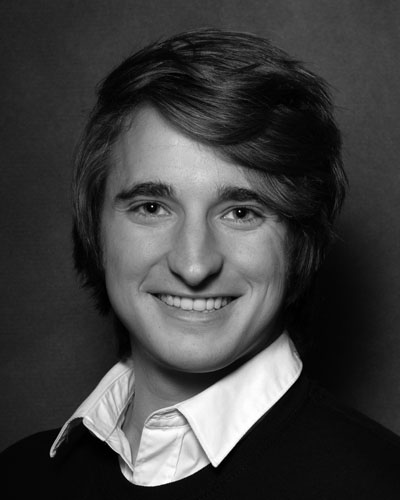 Jeffrey Walter (Laurie/Rodrigo) is honored to be making his 3rd appearance at Colonial Players. At age 19, Jeffrey has appeared in over 27 productions, including professional operas with both Houston Grand Opera and Boston Lyric Opera, as well as appearing as Kurt in a National USA Tour of The Sound of Music. He spent a summer as an apprentice in two productions with The Steam Factory of London and had a featured role in The Nutcracker at the Bloomsbury Theater in London. While in London, Jeffrey was selected for the company of the National Youth Music Theater and studied at the prestigious Guildhall School of Music. He is a recent graduate of Key School, where he portrayed Charlie Brown in You're a Good Man, Charlie Brown, and the White Rabbit in Alice in Wonderland. Jeffrey would like to thank his friends and family for all their support and his voice teacher, Deborah Brown.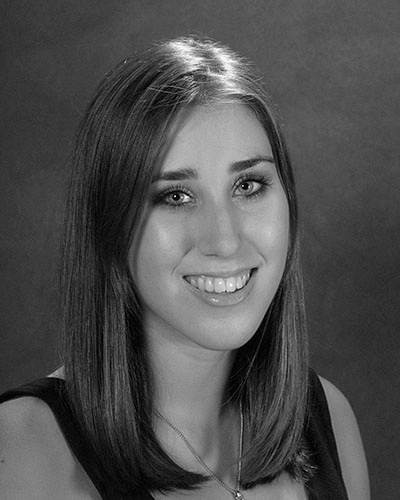 Pamela Williams (The Hag Queen) attends Broadneck High School and is enjoying her senior year. In the past, she performed in different musicals such as Fame, West Side Story and Once Upon a Mattress. Pamela loves to perform and enjoys meeting all the new people who come with each show. She would like to thank all of her friends and family for staying by her side and allowing her to be the person she chooses to be. She hopes that everyone who comes to see the show enjoys it immensely!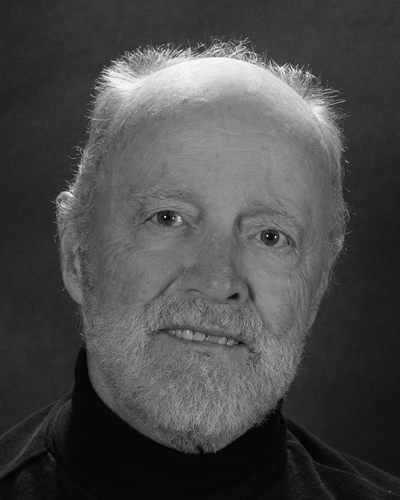 Ed Wintermute (Mr Laurence/Knight) was the Ghost of Christmas Present in the original production of A Christmas Carol at Colonial Players in 1981 and appeared in that show each year until 2007, usually in his original role, and again as Gentleman #2 in 2010. His most recent other role at CP was Uncle Willy in The Philadelphia Story, and he previously appeared in Of Mice and Men, Hogan's Goat, Fiorello! and Macbeth. He regularly performs and sings in various productions throughout the local theater and music community.
The Staff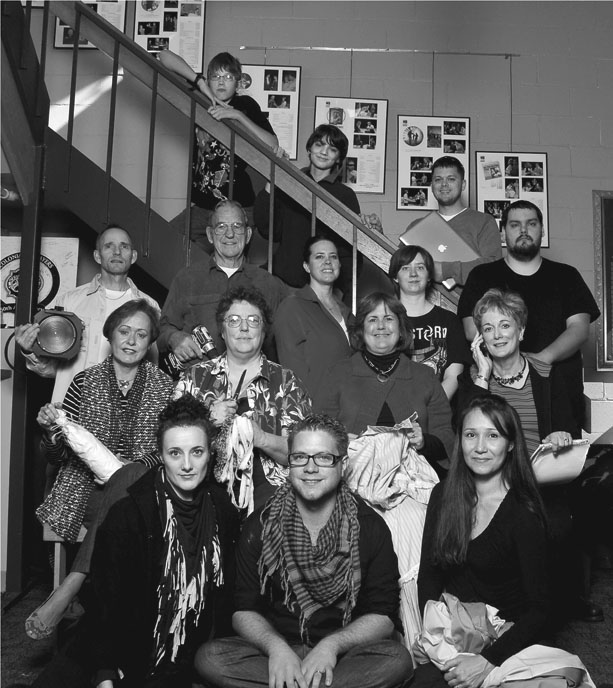 Terry Averill (Lighting Design) has been designing for the stage since he was in high school. His lighting for last season's Earth and Sky won the award for outstanding lighting design in the Washington Area Theatre Community Honors competition. While working on his architecture degree in Nova Scotia, he spent a year at Dalhousie University designing stage and lighting for their theater. For the last 20 years, he has designed sets and costumes as well as lights for numerous theaters in Virginia and recently at CP. If you saw Romantic Comedy, Kindertransport or I Love You, You're Perfect, Now Change, you saw some of his design work. Terry is president of Colonial Players.
Lois Banscher (Properties Design) enjoyed working on this wonderful classic with a team of energized folks. In this creative and imaginative team, there was always an unknown resource at her finger tips. This is Lois' sixth play, thus her sixth director, and getting to know each one's particular technique is the "name of the game." Lois enjoys being a part of this arena: "I learn something new with each play." Lois is also busy in and out of antique stores, consignment shops, websites, Goodwills and her families' attics, garages and basements searching for that particular treasure prop. What a fun time!
Julie Bays (Costume Design) is thrilled to costume this wonderful show. For the last 20 years, she has costumed at many Annapolis community theaters, including ASGT, Colonial Players and Children's Theatre of Annapolis. She served on the Children's Theatre Board of Directors. She thanks her family for their support .
Wes Bedsworth (Sound Design) has been involved with over 20 different shows at Colonial Players since he became involved (gave up his freedom?) in 2007. His favorites include Moon Over Buffalo, Kindertransport, Enchanted April, Mrs. California and The Diviners. He won the 2010 WATCH award for outstanding sound design for Earth and Sky, and previously had been nominated for best sound design for Hauptmann and Kindertransport. Wes serves as Operations Director on the CP board and as Technical Director on the Production Team. This past summer, he led the planning, fundraising and execution of a complete rip-out and renovation of our backstage area. Wes graduated with a B.A. from McDaniel College. During the day, he works as a Senior Systems Engineer in Washington, D.C. Wes also sings in two choirs at his church. He would like to thank his family for their constant support and Kae for the love, sanity and endless help she provided during the summer renovation.
Deborah N. Brown (Vocal Director) is a vocalist, director and private voice teacher. She is guided by the belief that the artistically excellent endeavor -- be it a symphonic sensation, an exciting drama, a perfect pas de deux or a fabulous musical -- requires three necessary elements: the Creator, the Effector and the Beholder. Ideally, these elements will form a triumvirate where all parts are equally important. In striving for excellence, Colonial Players assumes the roles of Creator and Effector. You, our supporters and audience, are the Beholders. With concentrated effort and increased support, artistic excellence can become a reality wherein all parties receive reciprocal benefits.
Pat Browning (Set Design) has been a member of Colonial Players since 1989. She has been involved in many productions over the years, both onstage and off. She directed A Christmas Carol in 1995 and 2007 and Inspecting Carol in 2000. Pat was set designer and in the cast of The Christmas Doll. She served on the CP Board of Directors as Publicity Director and later as Human Resources Director. By day, she is a photolithography lab technician.
Michael Forgetta (Rehearsal Assistant) is new to the Colonial Players. He moved from Connecticut to Maryland in December, and it didn't take him long to find a new "home." Michael recently appeared as a tourist in Lettice and Lovage. He is an award winning actor and director and has worked on over 100 shows, doing most every job there is in theater. Some of his favorite shows as a director are: A Streetcar Named Desire, The Normal Heart, The Sound of Music, Fiddler on the Roof, Steel Magnolias and Driving Miss Daisy. Some of his favorites as an actor are: Falsettos (Mendel), Chicago (Billy Flynn), The Lion in Winter (Geoffrey), Bus Stop (Dr. Lyman) and The Producers (Max Bialystock). Michael is currently living in Columbia with his dog, Sally, but would really like to move to Annapolis (Does anyone have a house or condo to rent???). Michael would like to say "Hi, Mom…I know you're here with me!".
Ryan Shookman (Conductor/Accompanist) is a concert pianist from Orange County, CA who has performed around the world. Now residing in Baltimore, he has performed classically and conducted more than 10 musicals at theaters, including the Bay Theatre, Colonial Players, Dignity Players, the Chesapeake Academy and Georgetown's Gilbert and Sullivan Society. He is also on the National Board of Directors for OUT music and LARA ( LGBT Academy of Recording Arts ), and directed their award show last May in New York City ."I am so fortunate to be able to share audiences' energies through the beauty of music. Music is all around everyone and everywhere, and I love being able to translate that energy through the piano!"
Alicia B. Sweeney (Choreography) is extremely grateful to be a part of the wonderful community of artistic and creative people in the Annapolis area. She received a BFA in Performing Arts from Emerson College in Boston. Since moving to Annapolis in 2001, Alicia has had the opportunity to choreograph and perform with the Annapolis Chorale, Annapolis Summer Garden Theatre, Colonial Players, Dignity Players, Standing O Productions and the Young Victorian Theatre Company. Thank you to Colonial Players, Beverly van Joolen and the cast and crew of Little Woman for this wonderful process and opportunity.
Judi Wobensmith (Producer) has been involved in over 150 productions in the Annapolis/DC area over the last 40 plus years both on and offstage. She has produced shows at Colonial Players, Annapolis Summer Garden Theatre and Petrucci's, to name a few. Previous directing credits include: A Christmas Carol (four times at CP), The Music Man, Gigi, The King and I, Carnival, Marriages, Something's Afoot (Colonial Players and 2nd Star Productions), The Sunshine Boys and Mrs. California among others. She has served on the Board of Directors at CP, Annapolis Summer Garden Theatre and Children's Theatre of Annapolis and has appeared in various TV commercials and documentaries. Judi spends her spare time working at the House of Delegates in Annapolis. She would like to thank the production staff of Little Women for performing above and beyond and for their tremendous support!