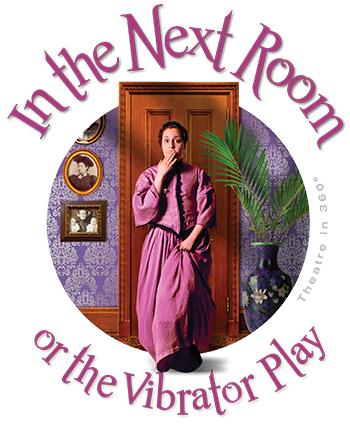 In the Next Room or The Vibrator Play
Written by Sarah Ruhl
Directed by Carol Youmans
Performance dates: May 3 - 18, 2013
Run time: 2h 30m
It is 1880, a time of wonder and scientific advancements. Edison is bringing the electric light to households and in the home and operating theater of Dr. Givings, his invention, an electric vibrator, is bringing relief from the symptoms of hysteria in both his female and some male patients. While he is a little cool and aloof, the scientist loves his young wife Catherine, now recovering from the birth of their first child and the disappointment of needing a wet nurse to supplement her own ability to feed her. Catherine is fascinated by the therapies in the next room and her curiosity and longing lead to discoveries that change and electrify their lives forever.
About the Playwright
Sarah Ruhl wrote her first play in 1995 while a student at Brown University and is one of the most respected playwrights in contemporary American theater. She was a Pulitzer Prize finalist in 2005 for The Clean House and again for her 2009 play -- In the Next Room, or The Vibrator Play -- which also was a Tony Award nominee for best new play. Among Ms. Ruhl's prestigious honors are the Helen Hayes Award, the Helen Merrill Emerging Playwrights Award, and a MacArthur Fellowship. Her plays have been produced at six theaters in New York City along with major regional theaters across the country and have been translated into seven languages and performed in five countries. Colonial Players will present another play by Ms. Ruhl, Dead Man's Cell Phone, as the final production of our 2013-2014 season.
About the Director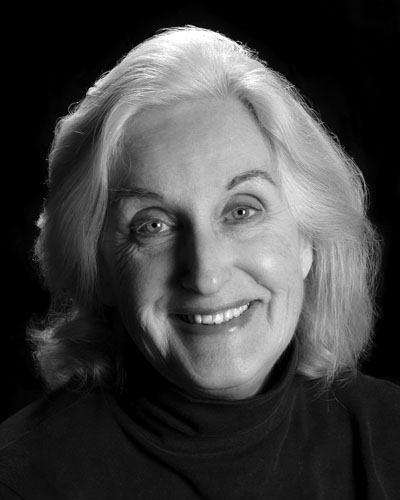 Carol Youmans has been a devoted participant in community theater for over 30 years, learning most of what she knows about theater from workshops and experience gained by working on every aspect of theater here at Colonial Players. She has designed sets, lights, costumes and sound; crewed; and served on many boards, most recently as Artistic Director, but formerly as President, Director of Marketing and Community Outreach, Vice President, House Director and others. She has served the past five seasons as a WATCH judge for Colonial Players and works on the Marketing and Box Office teams. She loves directing best. Among her favorites are A Midsummer Night's Dream with Jim Gallagher at ASGT and Dog Logic, Fences, A Funny Thing Happened on the Way to the Forum, Working, I Hate Hamlet, As Bees In Honey Drown, Macbeth, and The Busie Body here at CP. Thanks to this lovely, bold cast and the techies who have made my dream of In the Next Room come true: Edd, Dick, Julie, Jen, Andy, Connie, and Angie.
Director's Notes
What in the world is going on here?! A little bit of history, a little bit of fun, Sarah Ruhl's heartfelt play is about men and women typical of their day in Victorian America whose understanding of sex, and particularly of female sexuality, was so benighted that doctors did not believe there was a female sexual response! Most proper men and women felt that sex was an embarrassing physical duty. It was a bit messy and unpleasant but, like birth, necessary for the creation of children and continuation of the species. 1885 was long before the Kinsey Reports, the Hite Report in the '50's and '60's, and the feminist-allied sexual revolution of the '60's and '70's taught Americans about female sexual response and the potential for intimacy and love physically expressed in the joy of sex.
So in 1885, when electricity was revolutionizing American culture, doctors developed electro-massage therapy to improve what had been manual therapies up to that time (actually since Hypocrates' time!). Massage, usually by nurses and midwives, was prescribed to treat hysteria, depression, nervousness, and other feminine maladies. Doctors attributed these conditions to a congestion of fluids and pressures in the womb which, when released, would restore balance and better mental health. Doctors didn't connect the therapies or their happy results to normal female sexual response at all. They didn't know it existed or what was really happening when patients had the relieving paroxysms. This set of facts is the foundation of Sarah Ruhl's love story about the good doctor and his passionate young wife, who finds in the overheard therapies a key that she instinctively recognizes could unlock the intimacy she longs for with her prim, restrained husband. As he learns to love her in the way her body and heart demand, Dr. Givings' story, albeit a little shocking as we watch, becomes a joyful affirmation of the beauty of physical love between loving partners. So, please, loosen your corset strings a little and enjoy The Vibrator Play!
~Carol Youmans
The Cast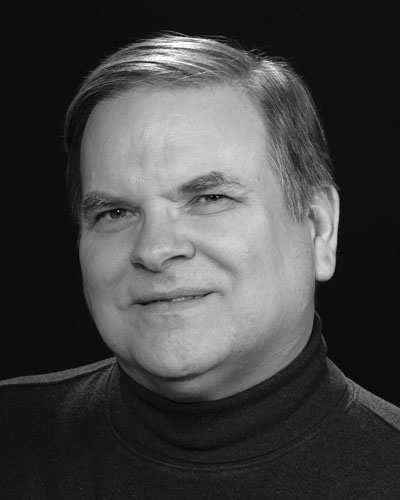 Mark T. Allen (Mr. Daldry) -- Mark is delighted to be back on stage with The Colonial Players. His previous acting stint was here as Inspector Thomas in The Unexpected Guest. He has worked onstage and behind the scenes at other groups, including Columbia Community Players, Laurel Mill Playhouse, Rockville Little Theatre, and Howard County Summer Theater. Other favorite roles include Tony Scudamore in The Brides of March, Mr. Potter in It's a Wonderful Life and Curtis Appleby in Night Watch. Many thanks to Megan, Ben, the Sprout and the Tuggers for all their support.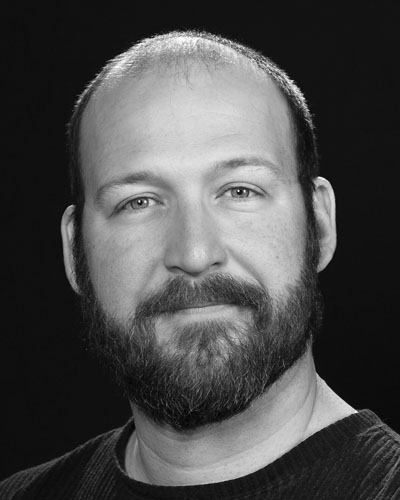 Ben Carr (Dr. Givings) -- Ben is excited to be back performing at Colonial Players. Some of his previous roles at CP include Biff Loman in Death of a Salesman, Mike Conner in The Philadelphia Story, Michael Wells in Two Rooms, C.C. Showers in The Diviners, and Hertel Daggett in Dog Logic. He has also performed at Standing O Productions in The Retreat from Moscow (Jamie) and Tracers (Little John) and at Dignity Players as Jake in Stones In His Pocket. He would like to thank Carol and the rest of the cast for making this such a wonderful experience. "Most importantly, I would like to tell my wife, Cassie, that I love you and thank you for giving me the greatest treasure of all...twice!!"
Erin Leigh Hill (Mrs. Daldry) -- After a two year absence, Erin is thrilled to return to the Colonial Players stage in The Vibrator Play. She has thoroughly enjoyed exploring the role of Mrs. Daldry, and considers it one of the most challenging parts she has ever played. Past credits include Sally in Cabaret, Alais in The Lion in Winter, Babs in Mrs. California, and Sarah in Earth and Sky. A reading specialist at an elementary school, Erin loves teaching but considers acting her other passion. She is grateful to a wonderful cast and crew, especially Carol for all of her guidance. Erin would also like to send love to her wonderful husband, Dan, who has blessed her life in more ways than anyone can imagine.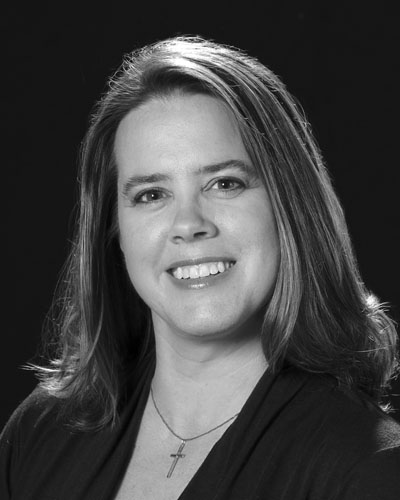 Shirley Panek (Annie) – This is Shirley's second period-piece with Colonial Players this season. The first was as a Gentlewoman in A Christmas Carol. She has dabbled on the production side of some recent Colonial Players shows, including lighting designer for Trying, Moonlight and Magnolias, and Chapter Two (2012 WATCH nominee) and stage manager/costume seamstress for 1776. But performing on stage is still her favorite, and this show is no exception. Other local productions include The Unexpected Guest, Little Women, Lettice and Lovage, Private Lives and Dog Logic at Colonial Players and 8 and Sight Unseen at Dignity Players. "Thanks to the wonderful cast and Carol, for letting us laugh and play together. Love to Drew, Emma, and Jeff - thanks for all your love and support."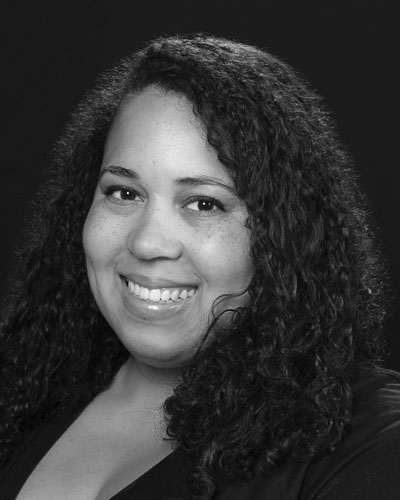 Aricia Skidmore-Williams (Elizabeth) --This is Aricia's first production with Colonial Players, and she is beyond thrilled. She was bitten by the acting bug while appearing as an Oompa Loompa as a freshman at Severna Park High School and is happy to see that, despite a hiatus, she is still absolutely in love with theater. She has had an absolute ball working on this production and has learned so much. Aricia would like to thank Carol many times over for giving her the opportunity to do something she loves so very much. She also is incredibly grateful to the rest of the cast for being so warm and welcoming to her. Lastly, a million thanks to her family, particularly to her parents who have always supported her in whatever ridiculous adventure she sets out on. She wouldn't be where she is without them and looks forward to keeping them up many more late nights running lines over and over again.
Lelia Tahaburt (Catherine Givings) -- Lelia is happy to rejoin the Colonial Players team after several years away to finish school and to travel. Her previous roles include Babe in Crimes of the Heart at the Dignity Players as well as Maureen in RENT and Putana in 'Tis Pity She's a Whore at Dartmouth College. Lelia currently works as a math and Arabic tutor when she isn't working in theater. She would like to thank her dog for always being happy to see her when she gets home from rehearsal, and her friends, family, and significant other for being so supportive of her artistic endeavors. Lastly, Lelia thanks the cast, crew, and artistic team of In the Next Room for all of the hard work and fun times.
Paul Valleau (Leo Irving) -- Paul moved to Maryland recently and is thrilled to be cast in his first show at Colonial Players. He appeared in several productions in Iowa and received the award for best actor in a play for his role as Robert in Don't Dress for Dinner. Other roles include Leo Bloom in The Producers, Kent in Reasons to be Pretty, Brandon in Next Fall, and Bob Cratchit in A Christmas Carol. "I look forward to many amazing adventures with a new theater family. I cannot express enough thanks for the fantastic support of all my friends, my mother, and my beautiful fiancee, Kristi. It is their encouragement that keeps me moving and smiling. Thank you all from the comfort of my heart."
The Production Staff
Terry Averill (Producer) -- Terry has worn many hats at Colonial Players, but this show is his debut as a producer. Terry is now in his second term as president of the Board of Directors. An architect, he has helped plan some of the recent improvements to the theater. Terry has directed four regular season productions for CP, including the opening show for the current season, Sunlight, and the popular 2010 musical I Love You, You're Perfect, Now Change. He recently appeared as Judge James Wilson in our production of 1776, Terry also is a lighting designer and won a Washington Area Theatre Community Honors award for best lighting design for Earth and Sky. He has also directed and acted in several productions at Bowie Community Theatre.
Julie Bays (Costume Designer) -- Julie has enjoyed Colonial Players since she was a child growing up in Annapolis and has always found it to be a great experience working on shows at CP. Favorite shows she costumed for Colonial Players were Fences, I Hate Hamlet, A Funny Thing Happened on the Way to the Forum, and Little Women. She has costumed many shows for Children's Theatre of Annapolis and most recently costumed Oliver and To Kill a Mockingbird at Compass Rose Theater. She is thankful for her supportive family.
Jennifer Dustin (Lighting Designer) -- Jennifer has been involved with Colonial Players for more than a decade, working as a lighting assistant, a lighting designer, and a director. Her design credits at CP include A Shayna Maidel and The Diviners. Last year, Jennifer directed Cinderella Waltz, which received three nominations in the 2012 Washington Area Theatre Community Honors competition. She also has directed three short plays at Colonial Players and has designed lighting for Alchemy Theatre at the Greenbelt Arts Center. Jennifer would like to thank her husband and her parents for their continued love and support.
Edd Miller (Set Designer) -- Edd has been designing sets for many years for Colonial Players, including the set for Sunlight, the second show of the current season. He also has acted in and directed many shows since joining CP in 1964. Edd won the 2012 Washington Area Theatre Community Honors award for best direction of a play for Going to St. Ives, which also won awards for best play among the 83 plays judged last year and for best lead actress. Edd also was nominated for The WATCH award for best set decoration for his work on last year's production of Chapter Two.
Connie Robinson (Properties Designer) -- Connie has previously worked as prop assistant to JoAnn Gidos and credits JoAnn as her CP prop-finding "mentor." She also was a Colonial Players marketing assistant from 2003-2005, providing graphic design services for two seasons of programs, introducing color to programs for the first time, and designing newspaper ads and rack cards. Connie also served on the CP Planning Committee with Beth Whaley and has worked in the box office. Connie thanks Angie Dey for helping her find props, and also appreciates the confidence Carol and Edd had in her, challenging her to "shake the bushes" for stage props! She appreciates the support and patience from her husband, John.
Andy Serb (Sound Designer) -- Andy showed up at Colonial Players in May, 2009, and the following day found himself operating the sound system for Over My Dead Body. He went on to run sound and lights for Wonder of the World, Little Women, A Christmas Carol, and 1776, and to design sound for The Curious Savage, Chapter Two, Wit, Sister Mary Ignatius Explains It All For You and The Actor's Nightmare. Andy's initial experience with sound systems was with churches and bands. While attending the U.S. Coast Guard Academy in New London, CT., he managed sound for the academy's praise band, and was lead sound tech and lighting coordinator for Anything Goes, Fiddler on the Roof, Me and My Girl, and Oliver.
Tom Stuckey (Stage Manager) -- Tom's involvement with Colonial Players began 44 years ago with an appearance as a member of the chorus of Carousel. He gave up acting for the anonymity of offstage work after a sword fell apart piece by piece during a duel in Shakespeare's Twelfth Night. He has stage managed and worked the tech booth for many shows over the last 44 years. Tom is CP's vice president and has filled four other board positions. He is editor of the programs for all shows and handles publicity for the Marketing Team.