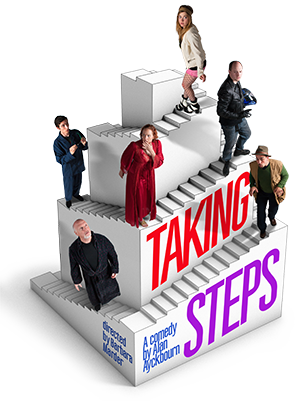 Taking Steps
Written by Alan Ayckbourn
Directed by Barbara Marder
Performance dates:
June 7 - 29, 2013
Run time: 2h 10m
Alan Ayckbourn responded to a request for a door slamming farce for a theater in the round with this play which has the three floors of an old Victorian home placed on one level, stairways, closets and all. In the course of one hectic night and morning, with continual running up and downstairs and in and out of rooms, two couples, a solicitor and realtor, each immersed in a personal problem, try to sort themselves out. All this happens in a highly ingenious and original setting in which all the rooms, passages and stairs are on a single level. Did we mention the ghost?!
About the Playwright
Alan Ayckbourn is an Olivier- and Tony Award-winning playwright who has written 77 plays, more than half of which have been produced in London's West End as well as around the world. Most of his plays premiered at the Stephen Joseph Theatre in Scarborough, an arena theater like Colonial Players, where he was artistic director between 1972 and 2009. Now in his 54th year as a playwright, he has rarely been tempted to write for television or film because of his love for live theater. Three new Ayckbourn plays will be presented this summer at the Stephen Joseph Theatre, and a revival of one of his most successful plays, Relatively Speaking, is now playing at the Wyndham Theatre on London's West End.
About the Director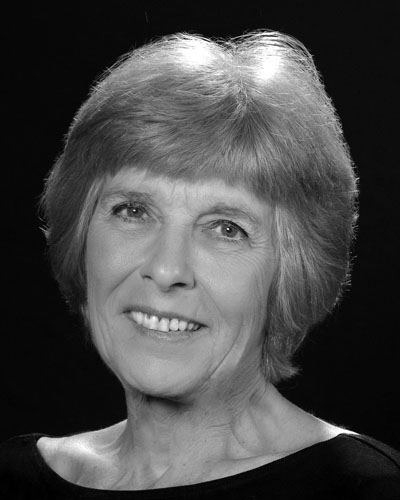 Barbara Marder has been associated with Colonial Players for more than 25 years. She has served on the board as Education/Special Projects Director and on a variety of committees, including Play Selection, Promising Playwrights Play Selection, and Award Selection Judge. She directed Splendour, and the staged reading of Coal Creek, a Promising Playwright- winning script, as well as serving as play consultant for several short play festivals. Barbara is retired from the theater/performing arts faculty of Anne Arundel Community College, where she served as Chairman of Performing Arts and Director of the Moonlight Troupers Drama Club the last six years of full time work. During 35 years with AACC, she directed a wide variety of shows ranging from musicals to serious drama to comedies and children's theater. Favorites include Ragtime, The Music Man, Inherit the Wind, All My Sons, On the Razzle, and Winnie-the-Pooh.
She worked for many years as an adjudicator for the American College Theatre Festival and served as the two-year/small college chair and board representative for the Association for Theatre in Higher Education, appearing on panels at the national convention a number of times. She received an outstanding director award from ACTF, where she also had several shows nominated for participation at the regional festival.
Barbara serves as a theater panelist for the Maryland State Arts Council reviewing applicants for state arts grants and works with area hospitals and agencies role playing as a standardized patient to help train medical personnel. Working with Taking Steps has been a real pleasure for her due to both the hardworking and supportive cast and the challenge of making simultaneous action on three floors work for the audience as well as the cast. "A three-ring circus is always fun, especially when you get to direct it."
Director's Notes
TAKING STEPS..... two steps forward, one step forward, step back, two steps back... starting a marriage, ending a marriage, buying a house, selling a house, opening a business, taking charge, letting go, making a decision. We are taking steps every day. Sometimes we just don't know which step it is or which direction it goes or who we're going to find on the next step. In his 1979 farce Taking Steps, Alan Ayckbourn presents six characters confronted with steps to take. Being a farce, and a British one at that, his play gives us a set of very probable, though quite amusing, characters, then puts them in a series of improbable situations, not the least of which is encountering one another on a cold and rainy Friday evening in a large, leaky house with a history as a brothel. The Pines is a large Victorian manor house of no particular distinction with corridors of brown rooms (in various shades), leaky ceilings, noisy water pipes, and a ghost named Scarlet Lucy. Improbably, Ayckbourn insists we have all three floors of the house on stage at the same time. We see our characters while they are hidden from each other; we know they are about to collide long before they do. The results can be very funny. If tragedy says man is noble because he valiantly wars against unconquerable nature, then comedy, such as ours, says man bumbles along, making every possible mistake and still ends up standing. So, we love these characters because in their bumbling ways, they are really us, and they will survive, basically unscathed, to go forth and bumble again. I invite you to join my friends at The Pines. I have been having a great good time there, and I sincerely hope you do, also.
~Barbara Marder
The Cast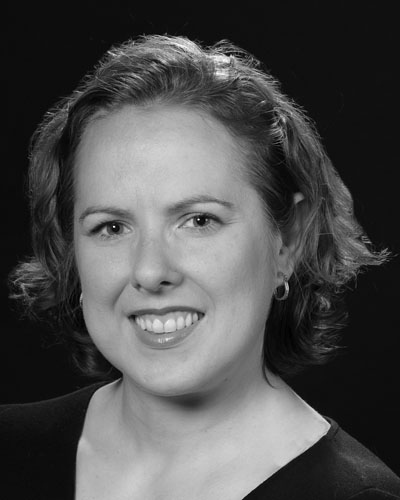 Heather Bagnall (Elizabeth Crabbe) -- Heather, originally from Annapolis, is an actress, dancer, model, choreographer, and director. Along with her many performance skills, she is an accomplished drama and dance instructor and amateur aerialist. She has worked extensively in the United States as well as in Europe, most recently honing her comedy skills with the renowned Second City Training Center in Chicago. Her favorite roles include A Man of No Importance (Adele), Perez Hilton Saves the Universe...(Kathy Griffin), Camelot (Guinevere), Maryland Renaissance Festival (Purity Grimes), SINGLEMARRIEDGIRL (Laurel), and working with the Disney Cruise Line. Along with real life partner Luke Tudball, Heather is Co-Founding Artistic Director of Tasty Monster Productions. After Taking Steps, she will take her one-woman original show SINGLEMARRIEDGIRL overseas to the 2013 Edinburgh Fringe Festival. Visit her online at www.facebook.com/TheExquisiteHeather. For more on SINGLEMARRIEDGIRL visit www. singlemarriedgirl.com. Heather thanks Colonial Players for their tremendous support!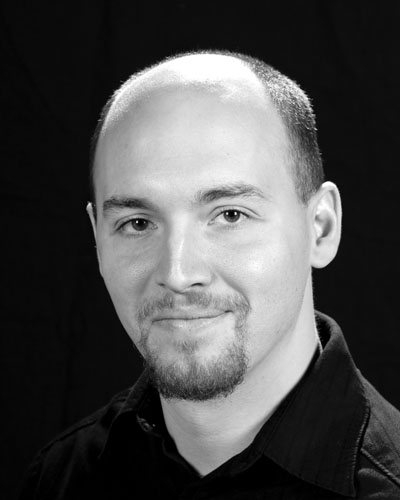 Eric Hufford (Leslie Bainbridge) -- Eric is happy to be back for his fourth production at Colonial Players. Also at CP, he appeared as Thomas Jefferson in the recent production of 1776. As Fred and Young Scrooge in last December's A Christmas Carol, and as Sheriff Joe Sutter in the 2012 production of The Spitfire Grill. He got his start in theater in high school and portrayed Tom in Schoolhouse Rock Live! in college. Eric has appeared in Drama Learning Center's Joseph and the Amazing Technicolor Dreamcoat, Red Branch Theatre's Once on This Island, and AACC's Jesus Christ Superstar. "I'd like to give a big thank you to all of my friends who continually come out and support all of my performances. It means a lot to me. Enjoy the shows!"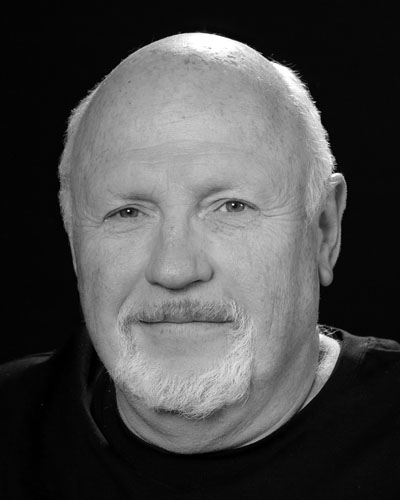 Ken Sabel (Roland Crabbe) -- Ken last appeared on the CP stage as Bartie Cruikshank in Over My Dead Body. He was Willy Loman in Death of a Salesman. Other roles on our stage include Adolph Freitag in The Last Night of Ballyhoo, Matt in Tally's Folly, Ken Gordon in Rumors, Roald Amundsen in Terra Nova, Prof. Ravenswaal in Wrong Turn at Lungfish, and Megs in Strange Snow among many others. Ken has appeared in various Baltimore theaters including as Walter in Don't Drink the Water, Sidney in Light up the Sky, and Ben in The Little Foxes, all at Vagabonds. He was the Duke of Cornwall in King Lear for the Maryland Stage Company. Ken served six years on CP's board of directors. He recently retired from the U. S. Naval Academy and is completing a BA in history at the University of Maryland, Baltimore County.
Luke Tudball (Mark Boxer) -- Luke trained at the Central School of Speech & Drama, London; the Russian School of Acting; The Actors Centre, London; and TVI Actors Studio, NY. As an actor, singer, producer, and director, he has toured in Europe and worked extensively in the UK and the US, most recently as a Resident Artist at the Berlin Theatre, Columbia, MO. Recent credits include A Midsummer Night's Dream, Maryland Renaissance Festival (Bottom); Merry Wives of Windsor, Shakespeare Theatre Company (Pistol/Nym/Bardolph); A Man of No Importance (Robbie) and Personals (Sam), both at Berlin Theatre. He is a member of British Actors Equity, SAG-AFTRA, The Spotlight, and is an EMC member of the AEA. He is Co-Founding Artistic Director of Tasty Monster Productions, which will be staging the original work SINGLEMARRIEDGIRL at this year's Edinburgh Fringe Festival in Edinburgh, Scotland. His many other credits include work in voiceover, radio, film, and television.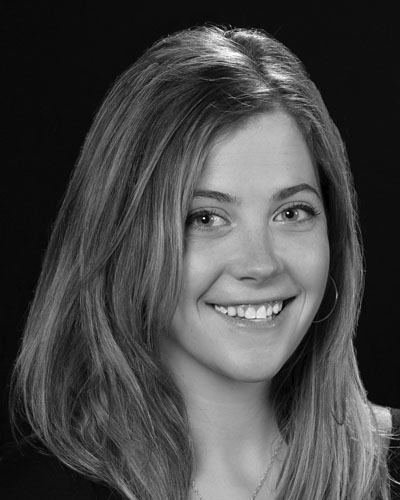 Sarah Wade (Kitty) -- Most recently, Sarah was seen as Lola Heart in the Benevolent Man Society's production of Blank Spaces. She last appeared at Colonial Players as the Charwoman in A Christmas Carol. She also appeared in the Bits 'n Pieces festival as Ionesco in The Shepherd's Chameleon and as the Girl in Starcrossed. Before that, she appeared in the Compass Rose Studio Theater's production of Oliver! as Bet and the Widow Sowerberry. She also worked as sound designer for The Miracle Worker and To Kill a Mockingbird for Compass Rose. "Much love to my family and friends for understanding that I can't tonight, I have rehearsal."
Paul Webster (Tristram Watson) -- Paul is very excited to be making his Colonial Players debut! His theater experience includes characters such as Peter Quince in A Midsummer Night's Dream and Charlie Brown in You're a Good Man, Charlie Brown. He's a big fan of farce and can't wait to get on the stage! Paul would like to give a big thank you to the staff of the 1st Mariner Arena Box Office, his roommate Sarah, and, of course, his mother for being so supportive and putting up with him. Enjoy the show!
The Production Staff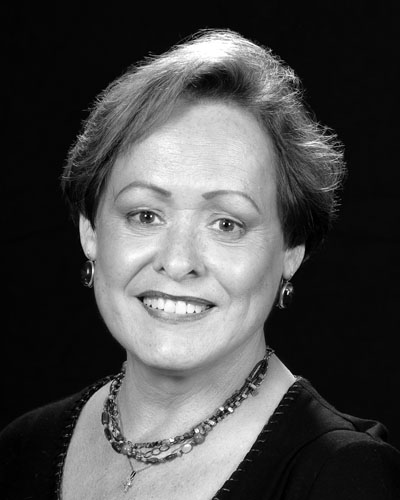 Lois Banscher (Properties Designer) -- Winding down her fourth Colonial Players season, Lois continues her treasure hunts for props, which most recently included a horse hair fly "swisher," a "coffee bowl", and 1776 newspapers. With an internet search, a Ford's Theatre props contact, and a phone call to the Independence Hall curator in Philadelphia, Lois brought these and other props to the stage for 1776. Taking Steps is the 10th play for Lois and her first time with Director Barbara Marder. "Colonial Players is blessed to have such dedicated, talented, and professional volunteers who shine in all areas of production. I am proud to be a part of the CP teams."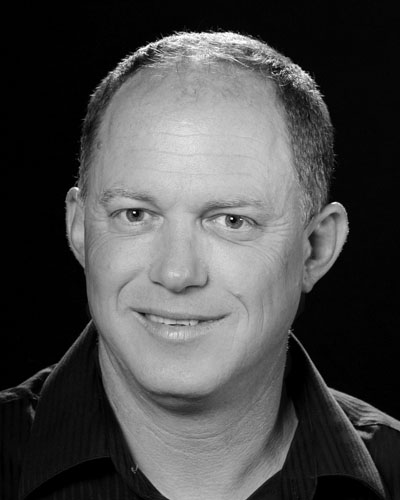 Dave Carter (Stage Manager) -- Dave returns to the theater with this show after a long hiatus. Taking Steps is his first production with Colonial Players, and he is very excited to be working on the show. Most of his theater experience was on the West Coast, where he was involved with shows such as Lend Me a Tenor, Oedipus, and Our Country's Good. His training began with Citrus College and extended to The London Academy of Music and Dramatic Art, but Dave feels that most of what he is able to bring to the stage comes from the people he has worked with in the theater as well as the great thing we call Life.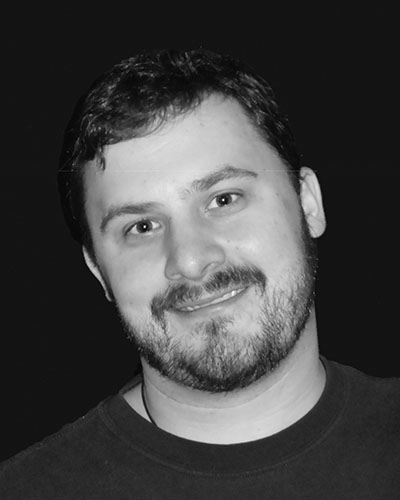 Tim Grieb (Lighting Designer) -- Tim is proud to be working with Barbara again as his first lighting designs were done as one of her students at Anne Arundel Community College. Tim has also designed lighting at Laurel Mill Playhouse, Pasadena Theatre Company, and Towson University. He is the technical director/lighting designer for the annual Hack & Slash Christmas Special. He has degrees in theater from AACC and Towson University. Tim would like to dedicate this design to the memory of Professor Robert "Chief" Kauffman for fostering the love and respect for theater that he has today!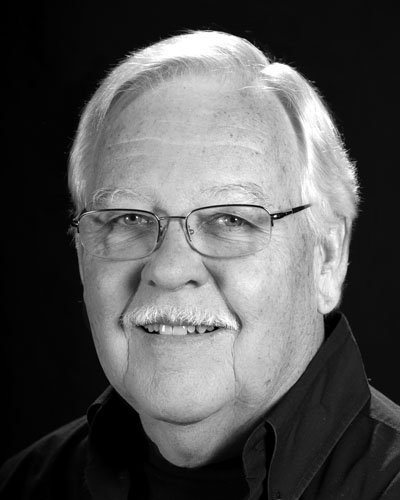 Edd Miller (Set Designer) -- Edd has been designing sets for many years for Colonial Players, including sets earlier this season for Sunlight and In the Next Room, or the Vibrator Play. He also has acted in and directed many shows since joining CP in 1964. Edd won the 2012 Washington Area Theatre Community Honors award for best direction of a play for Going to St. Ives, which also won awards for best play among the 83 plays judged last year and for best lead actress. Edd also was nominated for a WATCH award for best set decoration for his work on last season's production of Chapter Two.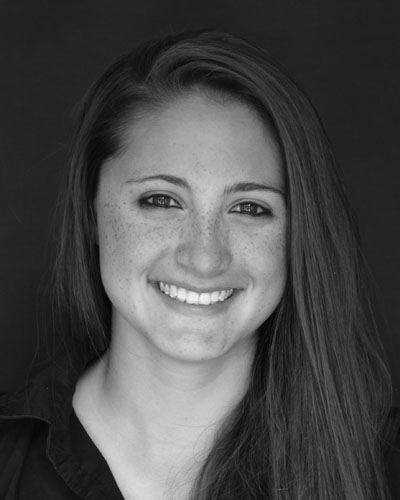 Lindsea Sharpe (Sound Designer) -- Lindsea, who just completed her freshman year at Annapolis High School, was introduced to Colonial Players when her brother was in A Christmas Carol in 2010. This season she worked in the tech booth for A Christmas Carol and Trying. Lindsea is also a lighting designer for her high school's drama company. However, this is her first time as a sound designer, and she is ready and willing to learn. Softball has been Lindsea's main interest for 11 years, and she plays on a select team from Severna Park which travels to tournaments in other states. This limits her time for theater, but she can never stay away for long as it has become an important part of her life. She thanks her family, friends, teachers, and all of the wonderful theater people she has met for helping her learn and take part in such an amazing theater.
Hannah Sturm (Assistant Stage Manager, Sound/Lighting Technician) -- Hannah is glad to be back at Colonial Players after last summer's stint as intern. A rising senior at St. Mary's College of Maryland, Hannah is a Theater Studies major with Museum Studies and Art History minors. At St. Mary's, she recently assistant stage managed Working: A Musical and stage managed Laughing at Life: A Performance of Kyôgen Plays, which was a Kennedy Center American College Theatre Festival Region 2 invited production. Hannah would like to thank Mom, Dad, Dingo, and the CP family for their support.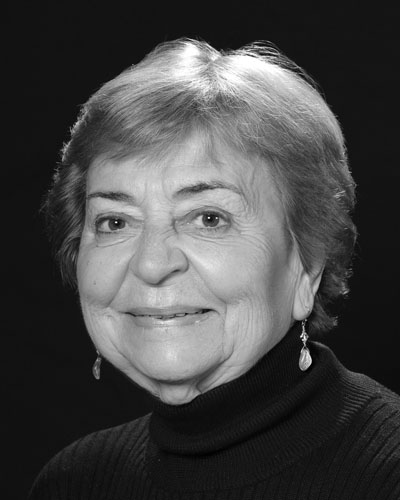 Joan K. Townshend (Producer) -- Joan has been active at Colonial Players for many years, appearing on stage as well as handling backstage jobs such as stage manager, lighting and sound technician, usher, sound design, and crew. Her favorite roles are Lady Thiang in The King and I and Ethel P. Savage in The Curious Savage. She directed last season's musical, The Spitfire Grill. Other directorial works at CP were Over My Dead Body and The Last Night of Ballyhoo. Joan has served as President, Vice President, and Play Selection Chair of Colonial Players. While Vice President, she guided the organization through a restructuring process to develop a more effective board and move decision making down to the team level.
Meg Venton (Costume Designer) -- Meg has been costuming for about four years, starting with Into the Woods and Bugsy Malone at Annapolis Middle School and A Christmas Story for Standing O Productions. She has worked on hats at CP for Little Women, Cinderella Waltz, A Christmas Carol, and Shipwrecked. She costumed Private Lives and is happy to be working on this funny farce with such a talented group.
Say What?
Irish playwright George Bernard Shaw once described England and America as two countries separated by a common language. There is some truth to that. Many words and phrases used in the British Isles haven't traveled across the Atlantic or have different meanings here. In Taking Steps, you will hear a few of those words that have a peculiarly English meaning.
Boot: Not the kind you wear on your feet, but the trunk of a car. Boot may have originally referred to a box on the back of a carriage where the footman stored his boots.
RSJs: Rolled steel joists, an alternate for I-beams.
Just a tick: Just a minute.
M1: A major expressway from Leeds to London.
Buffet: The car in a train where passengers can buy food.
Kitted up: Suited up, or dressed for a particular sport.
Gormless: Lacking intelligence and vitality. Dull.
Champers: Champagne.
Black velvet: A classic mixed drink of Guinness, stout, and champagne.
Knackered: Exhausted, particularly after sexual activity.
Ton-up thugs: A biker subculture that originated in the UK during the 1950s.
Poleaxed: Stunned.