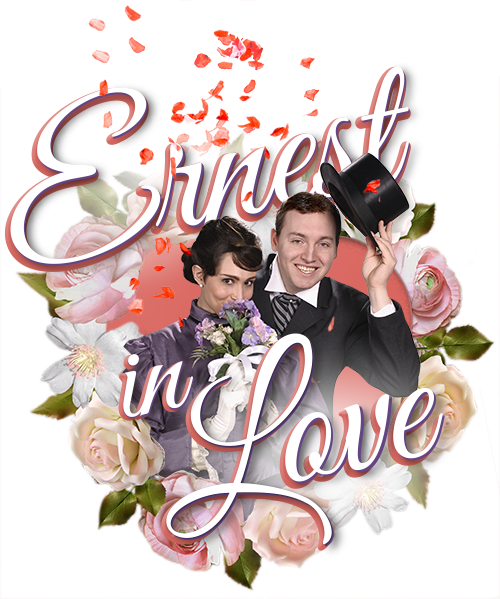 Written by Oscar Wilde
Directed by Rick Wade
Performance dates:
April 17 - May 16, 2015
Run time: 2h 25m
Some consider Oscar Wilde's The Importance of Being Earnest the funniest play written in English. CP seeks to capture all its wit and piquant satire in this musical version. The story is of the courtship of two affluent young ladies, Gwendolen Fairfax and Cecily Cardew, by the young self-indulgent gentlemen, Jack Worthing and Algernon Moncrieff. Each man has been slightly dishonest in order to get what he wants, and the struggle against major challenges: the formidable Lady Bracknell, Gwendolen's mother, and the truth itself. When all is revealed to everybody, even Jack, it leads to an unexpected happy ending and three weddings!
To download the production postcard for Ernest In Love to share with your friends, visit the Downloads page of our website and look under the Production Postcard heading.
About the Author and Composer
Lee Pockriss wrote the music and Anne Croswell the book and lyrics for the 1960 off- Broadway production of Ernest In Love. Three years later, they teamed up with book writer David Shaw to write the music and lyrics for a Broadway production of Tovarich. That show won a Tony for Vivien Leigh for best actress in a musical and received a grammy nomination for best original cast album. Pockriss, who died in 2011, was a well-known writer of popular songs for many years and also wrote for movies in addition to his work for stage musicals. He was born in Brooklyn in 1924 and studied music at Brooklyn College and New York University. His talent was recognized early on. A 1950 New York Times article on the presentation of awards by the American Federation of Music Clubs noted that the $100 first prize in composing went to a young graduate student named Lee Pockriss. He was the author of some big pop music hits beginning in 1957, when he and co-author Paul Vance received a Grammy nomination for the Perry Como hit, "Catch a Falling Star." Three years later, they hit the top of the pop charts with the novelty song, "Itsy Bitsy Teenie Weenie Yellow Polka Dot Bikini." Working without a partner, Pockriss wrote a string of hit songs, including Anita Bryant's "My Little Corner of the World" recorded in 1960; Shelley Fabares' "Johnny Angel" recorded in 1962; and Clint Holmes' 1972 hit recording of "Playground In My Mind." Pockriss's movie credits included seven songs for MGM's animated film The Phantom Tollbooth, the score for The Subject was Roses and, the title song for Stagecoach. Anne Croswell, a graduate of Randolph-Macon Women's College, worked in New York City as a copywriter for an advertising agency and as an assistant television producer before establishing her career as an author, lyricist, and songwriter. She wrote the score for television productions of Who's Earnest and Huck Finn. One of her songs, "Believe in Stevenson," was written for the Democratic National Committee and ecame the campaign song for Adlai Stevensen, the party's unsuccessful candidate for president in 1952.
About the Director
Ernest In Love is the 25th production Rick Wade has directed at Colonial Players since becoming a member in the late 1960s. Among them are The Trip To Bountiful, Amadeus, She Loves Me, Driving Miss Daisy, Inherit The Wind, Our Town, and Hello, Dolly!. He also has directed several editions of A Christmas Carol, the musical version of the Dickens classic for which he wrote the adaptation and lyrics with music by Dick Gessner. It has been produced by CP for more than 30 years.
Director's Notes
Oscar Wilde's comedy The Importance of Being Earnest is considered by many to be the best comedy ever written in the English language and a model for the works of many English and American playwrights. So why attempt to make it into a musical? That was the question many critics asked when Ernest In Love opened off Broadway in 1960. But Ernest debuted to glowing reviews and has been seen in professional, college, and community theaters ever since. The authors answered the "why" question by adhering closely to the original and writing songs to which, one suspects, Wilde himself might have found his toes tapping. I first suggested this musical to Colonial Players nearly 40 years ago, betting that audiences would leave the theatre smiling … having spent a light, funny, joyous evening in the theater. Imagine that? They've finally gotten around to bringing Ernest In Love to the East Street stage. My bet hasn't changed.
– RICK WADE
About the Choreographer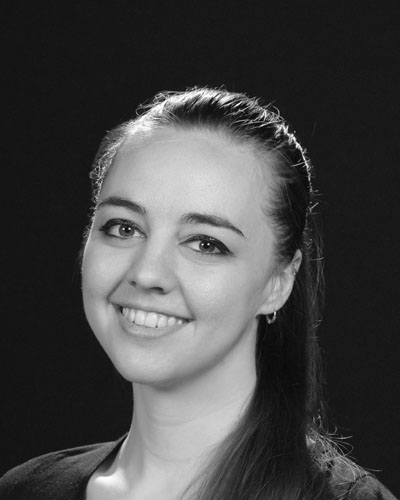 This is Lindsay Zetter's first time working with The Colonial Players, but she has spent her whole life as an audience member of the theater. Classically trained in ballet since age three, she has been choreographing since her freshman year of high school. She received a degree in Arts Management from Indiana University, where she had the opportunity to take classes at the Jacobs School of Music. Since 2011, Lindsay has been Associate Artistic Director of Academy Ballet School and has staged and choreographed full-length youth productions of Snow White, Alice in Wonderland, Peter Pan, and The Wizard of Oz. She would like to thank Rick for this wonderful opportunity, the cast for being a delight, and her friends and family for all of their support.
The Cast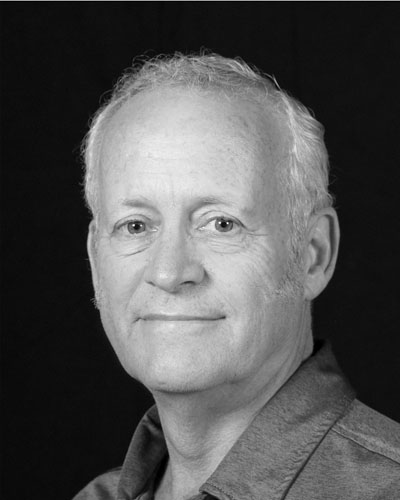 Greg Anderson (Greengrocer) - Greg is excited to be back at CP, having appeared in the One-Act Festival last summer, as well as in CP's most recent A Christmas Carol as the Ghost of Christmas Present. His favorite roles include Bobby Dwayne in The Hallelujah Girls (Prince George's Little Theatre); Fred Gailey in the U.S. stage premiere of Miracle on 34th Street (PGLT); Leon in Fools (PGLT); Teddy in Arsenic and Old Lace (PGLT); G.W. in Sordid Lives (Bowie Community Theatre); the Tin Woodman in The Wizard of Oz (BCT); Hysterium in A Funny Thing Happened on the Way to the Forum (Muses Rage); Schroeder in You're A Good Man, Charlie Brown (Muses Rage); Ken in Rumors (Church Hill Theatre); and the big guy with the white beard in The Elves Who Saved Christmas, written by daughter Tiffany Shannon for Children's Theatre of Annapolis. Greg thanks Suzanne, Gabriel, Harper, and the other VIPs for their support, and truly appreciates being given the opportunity to work with Rick, Roger, Carol, and this talented cast and crew!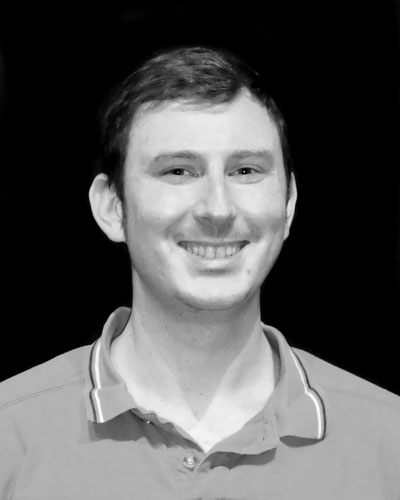 Steven Baird (Algernon Moncrieff) - Steve is thrilled to be returning to The Colonial Players. Previously, he appeared as Fred / Young Scrooge in 2014's A Christmas Carol. Elsewhere, he has appeared in Evil Dead: The Musical (Ash) at Greenbelt Arts Center, The Mousetrap (Giles) at Laurel Mill Playhouse, and Spamalot! (Patsy) at Annapolis Summer Garden Theatre. He would like to thank his friends and family for all their love and support, especially his girlfriend, Elsbeth, for bearing with him for eight months of continuous shows. He promises to take a break after this one. It's in writing now, so it's official.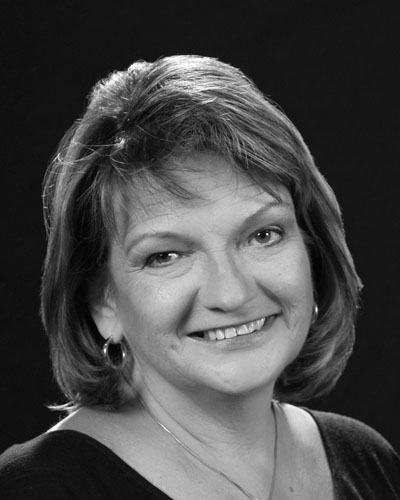 Barbara Bartos (Lady Bracknell) - This is Barbara's debut performance with The Colonial Players, and she is delighted to return to the stage, after a lengthy absence, to play the inimitable Lady Bracknell. Barbara's past theatrical experience includes performing as a featured singer with the British Embassy Gilbert & Sullivan Society in Washington, DC. Barbara performed in a number of Off-Off Broadway showcases in roles including Toby in The Gingerbread Lady and The Dancer in Jules Feiffer's People. Her past regional theater and university roles include Aldonza in Man of La Mancha, Kate in Taming of the Shrew, and Ellen Manville in LUV. Barbara is currently a member of the Naval Academy Chapel Chorale. She is president of Speakers.com, a celebrity speaker's bureau which she co-founded with her husband and partner, Glenn. They live in Annapolis. She is very grateful to now be a member of this prodigious theater company!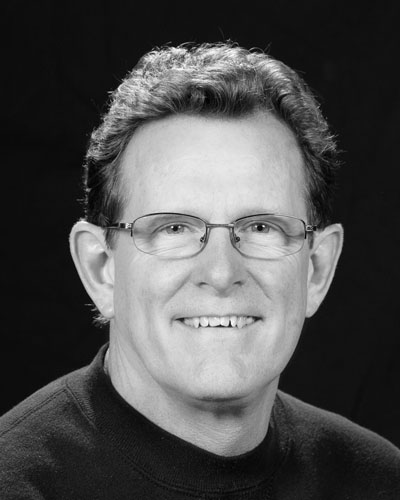 Nick Beshen (Perkins) - Nick has performed in many shows at Colonial Players over the last 20 years, most recently as Dwight in last season's Dead Man's Cell Phone. He appeared in Communicating Doors and as Dr. Lyman Hall in 1776 during the 2012- 13 season. Nick appeared nine or ten times in CP's ever-popular version of A Christmas Carol. Favorite roles include Martin Chalmers in the award-winning Between Mouthfuls at Colonial Players, two roles in Almost, Maine at Dignity Players, and Horatio in Pasadena Theatre Company's Hamlet. Nick is thrilled to be on stage again with such a great cast. He would like to thank his wonderful partner, Leigh, for all her love and support.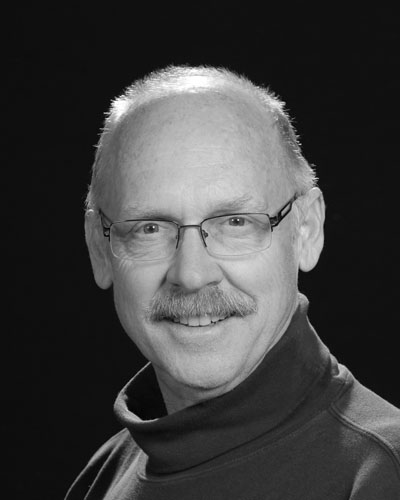 Doug Dillner (Bootmaker) - Dr. Dillner could write that he is so very pleased to be part of this fine troupe of talented actors this evening, but he won't; he could give you a litany of all the productions he has been in since high school (c. 1700's!!) but he won't; he was going to tell you about how much he appreciates his wife's support in his ventures in acting, but he won't; he could wax theological on his blessings from Christ, his Lord, but he won't; he has chosen finally to thank each of you for joining us this evening and wishes each of you a pleasant theater experience.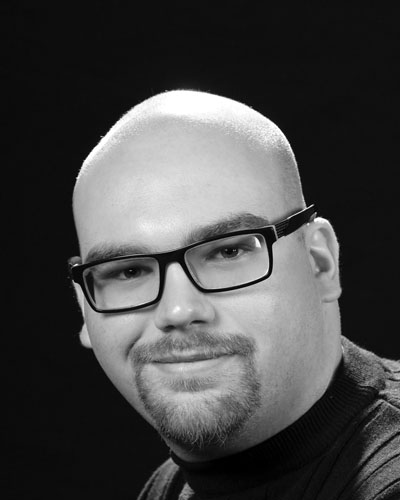 Rob Glass (Tobacconist) - Rob is excited about his first show with The Colonial Players! Last summer, he could be found at Annapolis Summer Garden Theatre in his return to the stage in Monty Python's Spamalot! (Sir Not-Appearing-in-This-Show, u/s Robin, Lancelot). In addition to acting, Rob received his bachelor's in secondary education at Towson, with a minor in music performance, and enjoys his career as a Spanish teacher in Queen Anne's County. He is also active in the music community on the Eastern Shore as a percussionist for the Mid-Shore Community Band and directing a show choir at a local middle school. Shout outs to his parents and all of his arts teachers in high school and college, particularly Mr. Stauffer and Dr. Levin.
Dianne Hood (Miss Prism) - Dianne always feels most at home appearing on The Colonial Players stage and has been fortunate to be able to do so in now 22 shows since Carnival in 1977. She last appeared at CP in 2013 in the 24-Hour Project of While the Lights Were Out (Lady Monica Wickenham). Favorite roles here include Moon over Buffalo (Charlotte Hay), The Tale of the Allergist's Wife (Lee Green), Blood Brothers (Mrs. Lyons), Angel Street (Bella Manningham), and Dancing at Lughnasa. (Agnes). Favorite non-CP shows include Enchanted April (Lotty Wilton) at Tred Avon Players, the one-woman show Kitchen Sink (Francine) at Church Hill Theatre, the one-woman show The Year of Magical Thinking (Joan Didion) at Strand Theatre in Baltimore, The Laramie Project (various roles) at Dignity Players, 52 Pick-Up (Woman) at Standing O Productions. Other favorites include Breaking the Code (Sarah Turing) at Performance Workshop, Something's Afoot (Miss Tweed) at 2nd Star, True West (Mom) at Compass Rose, Kimberly Akimbo (Kimberly) at Vagabonds, Clean House (Virginia) at Fells Point Corner Theatre, and Spinning into Butter (Dean Kenney) at Theatre Hopkins. Dianne's performing work includes stage plays, film, voice-over narrations, as well as roleplays to help train medical students and mental health professionals. She sends love to her wonderful husband Duncan (Dr. Chasuble), their three children, and their three grandchildren!
Duncan Hood (Dr. Chasuble) - Duncan is so glad to be doing this play, and even more so to be doing it with his wife, Dianne, back at their home theater, Colonial Players. Duncan was last seen playing about 13 characters in 39 Steps at Dignity Players. He appeared in the 2011 Clint Eastwood film J. Edgar as the radio announcer. The roles he has played over the past 20 years include: George in Moon over Buffalo; Scrooge in A Christmas Carol; Emcee in Cabaret; Flint in Something's Afoot; The Man in 52 Pick-Up; The Playwright in Enter the Guardsman; van Sweiten in Amadeus; Jethro Crouch in Sly Fox; Michael in Dancing at Lughnasa; The Narrator in Blood Brothers; Inspector Rough in Angel Street; Hysterium twice and Psuedolus once in three productions of A Funny Thing Happened on the Way to the Forum; Major General in two productions of Pirates of Penzance; Pap in Big River; Porter and Ross in Macbeth; and Dr. Kalmar in Studio Theater's production of A New Brain. Voice-over credits include national and regional commercial, book, and industrial projects. Video game credits include three characters in Star Trek, Next Generation; and five characters in Fallout 3 by Bethesda Softworks. Duncan has been an international sailing instructor trainer for the American Sailing Association for 28 years and holds a 100-ton USCG Master's License.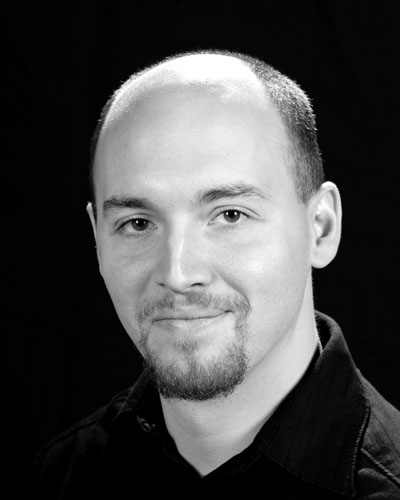 Eric Hufford (Jack Worthing) - Happy, as always, to be back on the CP stage, Eric just finished up as the assistant director for Colonial Players' Watch on the Rhine. Favorite roles on stage at CP include Leslie Bainbridge in Taking Steps and Thomas Jefferson in 1776. He has also played roles such as Pharaoh in Joseph and the Amazing Technicolor Dreamcoat and Jesus in Jesus Christ Superstar at other venues. "I'd like to thank Sarah for always supporting me in everything I do. Enjoy the show!"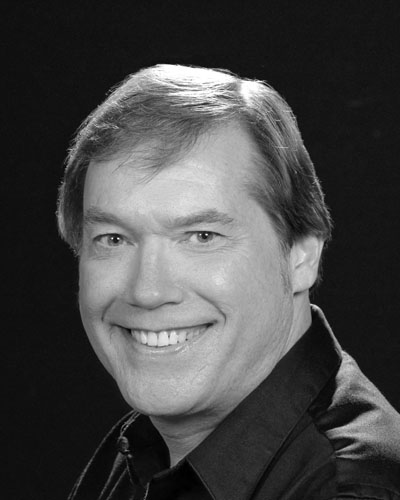 Greg Jones (Lane) - Greg happily returns to the Colonial Players stage, where he last appeared 37 years ago in Jacques Brel Is Alive and Well and Living in Paris. In the intervening years, favorite roles at other theaters have included Arthur in Camelot, Fredrik in A Little Night Music, John in Oleanna, Bernard in Arcadia, and Lenny in Rumors. Greg's cabaret and concert performances range from the sublime (a European tour with jazz legends Dizzy Gillespie, Miles Davis, and Max Roach) to the ridiculous (opening act for Barry Manilow's mother – honest!). Since returning to this area, Greg has been thrilled to participate in the year-long reading series of Noel Coward's 10-play cycle, entitled Tonight at 8:30, at the Washington Stage Guild. His next appearance there is scheduled for May 12, when he will play a broken-down vaudevillian ham. After this performance, he leaves it to you to decide if this is typecasting. For Eric, always.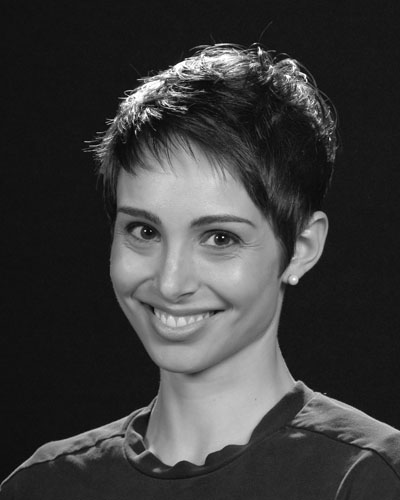 Erica Jureckson (Gwendolen Fairfax) - Erica is so thrilled to be performing in this musical with The Colonial Players. She has now come full circle. This time last year, Erica moved to Annapolis from her hometown of Lancaster, PA, and this was the first theater she performed in. Erica was last seen as Josefa Lantenay in A Shot in the Dark with Prince George's Little Theatre. Other local credits include Storyteller and Aphra in Second Star's Children of Eden, and various parts in the One-Act Festival at Colonial Players. Erica is a Theater Arts graduate of Point Park University in Pennsylvania. She wishes to thank her soon-tobe husband, Ian Miller, for his eternal devotion, and thanks her father and mother for knowing what is required to be truly affectionate parents. She also wishes to thank Rick Wade for this opportunity. "I cannot deliver him a stinky product. I really have to be presenting him a package. A beautifully wrapped, glossy, sweet smelling show." -Waiting for Guffman.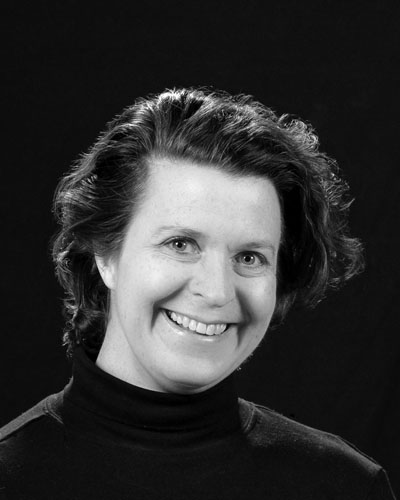 Sherri Millan (Effie) - Sherri has been involved in the performing arts since childhood. The earliest experience she remembers was from a Christmas service at St. Mark's on the Hill when her mother was asked by the priest if Sherri would be their baby Jesus. Sherri loves music and has enjoyed being surrounded by it her entire life. At 15, after moving to Annapolis, she began playing guitar and writing songs. Sherri has had the good fortune to play with many a great musician. She toured South East England and continues to performs at Leadbetter's Tavern, in Fell's Point. Sherri is very excited to be making her debut with the Colonial Players as Effie in Ernest In Love .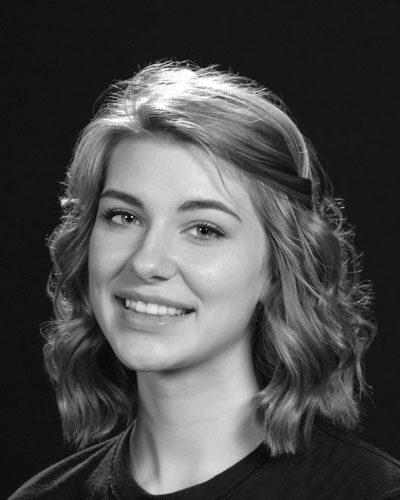 Natalie Nankervis (Alice) - Natalie is delighted to be performing in her second Colonial Players production. Her favorite roles include Widow Corney in Oliver! and Ms. Meloncamp/Stepmother in Life is Not a Rehearsal at St. Mary's High School. Natalie is a proud member of the Young Actor's Studio at Compass Rose Theater. She is also a member and choreographer of St. Mary's A Cappella group, Nothing But Treble, which has competed in the ICHSA competition for two years consecutively. Natalie is overjoyed to announce that she will be attending NYU:Tisch to participate in their Meisner Summer Intensive Pre-College Program this summer. "Thank you to the directors for their dedication and love for the theater. I'd like to give a special thank you to my incredible teachers who have touched my life and guided me through my journey on stage: Laura Jauregui, Mr. Martelli, and Mrs. Ruttum. Thank you to my wonderful parents who have always supported me. Love you, Jack."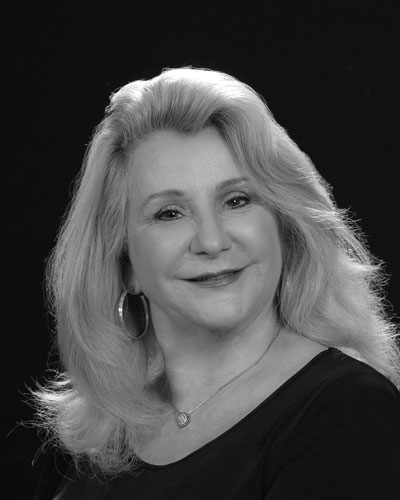 Heather Tuckfield (Piano Teacher, Dancing Master) - Heather is delighted to be making her debut with Colonial Players. She has been performing in community theater productions for over 35 years. Some favorite roles include Queen Eleanor in The Lion in Winter, Maude Kinch in Be My Baby, Reverend Mother in Nunsense I and II, and Charlotte in Moon Over Buffalo, to name a few. Heather is a graduate of UCLA with a degree in Speech Communication. She recently retired, having worked at Chesapeake Bay Foundation for 23 years. She and her husband, Mel, have been married for over 41 years and have three married children, three grandchildren, and three very active grand dogs. Heather wishes to thank her husband for his undying love and support.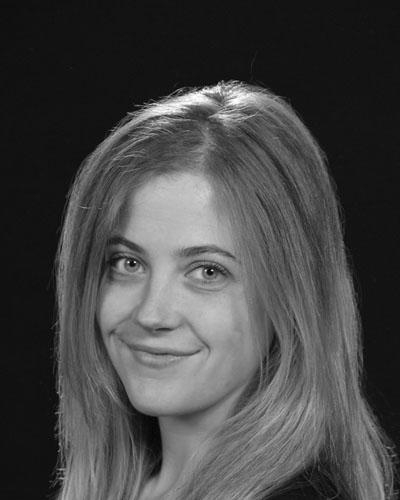 Sarah Wade (Cecily Cardew) - Sarah is thrilled to be back on the stage after her foray behind the scenes as sound designer for Watch on the Rhine. Before that, she was seen as twins Isabelle/Sabine in The Liar. She also appeared this season in A Christmas Carol as the Charwoman. Previously, she had the distinct pleasure of portraying Catherine Donahue in These Shining Lives ("and we were shining!"), Star-to-be in Annie, Jessica in Communicating Doors, and Kitty in Taking Steps. Outside of Colonial Players, she was seen as Lisa Morrison in Dignity Players' Collected Stories and Compass Rose Theater's Oliver! as Bet. She would like to thank the director for the opportunity; Lois and Carol for teaching her so much; Eric for walking the dog when we get home late; and, of course, her friends and family for understanding, as always, that: "I can't, I have rehearsal."
The Production Staff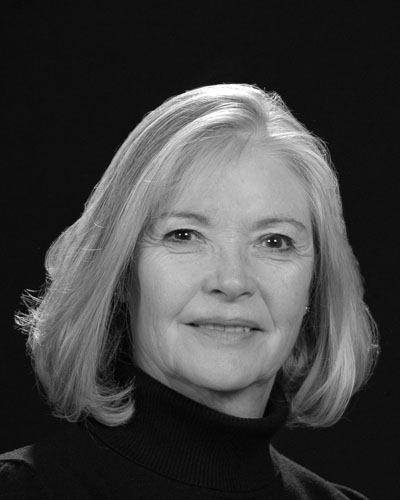 Jean Carroll Christie (Stage Manager) Jeannie's most recent assignment for Colonial Players was as costume designer three years ago for Bell, Book and Candle. She began her association with Colonial Players in 1972 working on Generation. Since then, she has been involved in all areas of theatrical production at CP except for sound design. She held three positions on the Board of Directors and designed costumes for many shows, including, in recent years, The Spitfire Grill, Frozen, The Violet Hour, and The Christmas Doll. Jeannie has also worked with the town crier of Annapolis, Fred Taylor, creating period attire for him.
Annie Flood (Rehearsal Pianist) Annie is delighted to be the rehearsal pianist for Ernest In Love . After working as a substitute accompanist for A Christmas Carol earlier this season, she has very much enjoyed the opportunity to work more extensively with the directors and cast of Ernest. Annie is a private music instructor for piano and voice in the Annapolis area and also collaborates as a pianist and vocalist with churches, schools, and soloists in the area. She is a graduate of the University of Notre Dame, where she studied Piano Performance and Vocal Performance. She is grateful to Roger Compton, Rick Wade, and Carol Youmans for the warm welcome to Colonial Players.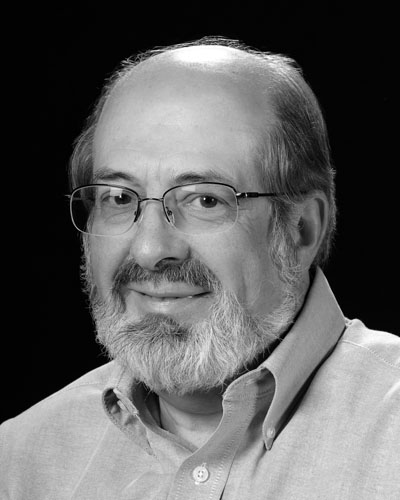 Frank A. Florentine (Lighting Designer) Frank's background stretches over a wide array of lighting projects from ballet to museums to special events to show caves. He retired as the lighting designer of the Smithsonian Institution National Air and Space Museum on Dec. 31,2009, after 25 years in that position. Frank recently won the Washington Area Theatre Community Honors award for best lighting design of a musical for his design for last season's Bat Boy and was nominated for a second lighting award for his work on Coyote on a Fence. Other credits at CP include 1776, Sunshine, and Chapter Two, which was a WATCH nominee for lighting design in 2012. Frank designed the lighting for three show caves over the past 10 years in Arizona, Oklahoma, and Montana. He resides in the Annapolis area and has designed lighting for a sailboat in the Eastport Yacht Club's annual Christmas Parade of Lights for the last 22 years. Most recently, he designed the lighting for the 9/11 Memorial of Anne Arundel County. Frank worked in professional theater as a production manager, stage manager, and associate lighting designer. He traveled nationally and internationally with several ballet companies, including a 65,000-mile tour with the late Rudolf Nureyev. Frank is a Fellow of the Illuminating Engineering Society and is Lighting Certified by the National Council of Qualified Lighting Professionals.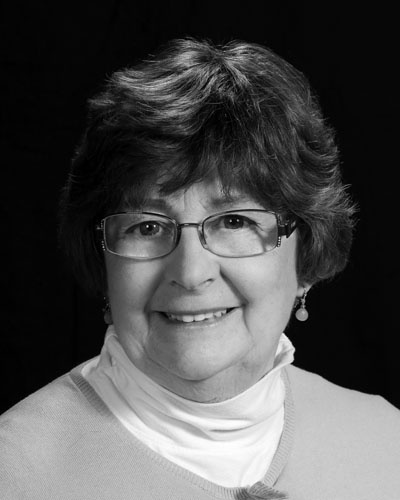 Joanne Gidos (Properties Designer) JoAnn is delighted to be a part of another Rick Wade directed production. This theater season, she has supported A Raisin in the Sun at Compass Rose Theater and Big Fish at Severn School. Her thanks go out to her husband, Mike, and Charlotte Robinson for their assistance.
Edd Miller (Set and Floor Designer) Edd has a long history with Colonial Players as a director, actor, set designer, and volunteer in other areas. His most recent set designs were for Rocket Man, the first show of the current season, and Dead Man's Cell Phone, the final show of the 2013-14 season. Edd was nominated twice for Washington Area Theatre Community Honors awards for his set designs for Chapter Two and In the Next Room…. He won the 2012 WATCH award for best direction of a play for Going to St. Ives, which also won awards for best play (out of 83 plays judged) and for best lead actress. Last year, Edd directed and designed the set for Coyote on a Fence, which won him another WATCH nomination for best direction of a play. Other recent set designs for CP include productions of Annie; Sunlight; In the Next Room, or The Vibrator Play; and Taking Steps. Edd also has directed 14 shows and acted in many others since joining CP in 1964. He thanks CP for the friendships of a lifetime, but most of all for bringing his late wife, Dolores, into his life. Edd is a retired interior designer and buyer for a large furniture company. He keeps busy as a standardized patient working with teaching hospitals in the Baltimore-Washington area.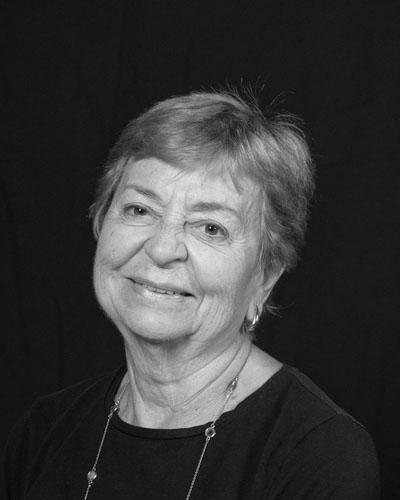 Joan Townshend (Assistant Director) Joan has been active in regional theaters since moving to Maryland. In addition to acting, (her favorite roles were Ethel P. Savage in The Curious Savage and Lady Thiang in The King and I), she has directed, stage managed, run lights, and designed sound. Her other theatrical adventures included hosting Capital City Profiles, an interview show on public service access. She is an organization consultant to local governments, churches, and not-for-profit organizations. Thanks to Rick for sharing his talent with me and to Rolph for his great support of my hobby!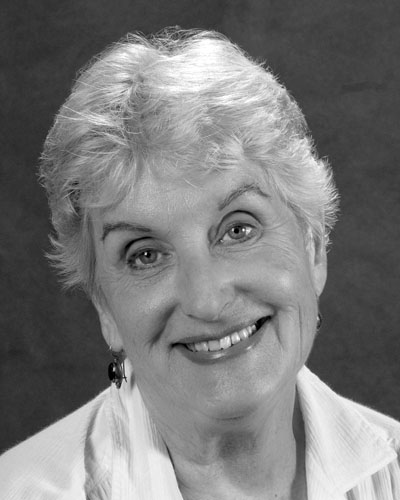 Carol Youmans (Producer, Costume Designer) Carol has been an active member of Colonial Players for more than 30 years, starting as a set painter and learning how to design sets, lights, and sound while working toward directing. Since 1985, she has directed many shows at Colonial Players, including her favorites: In the Next Room three seasons ago, Dog Logic, Macbeth, and A Funny Thing Happened on the Way to the Forum. Having served many times on the Board of Directors, she is currently Artistic Director, planning the new season between working on this show both as costumer and producer. It is a privilege to be working again with Rick Wade, who introduced her to Colonial Players as an assistant to the director on his show, Our Town, in 1980 and as set designer for the first production of A Christmas Carol.