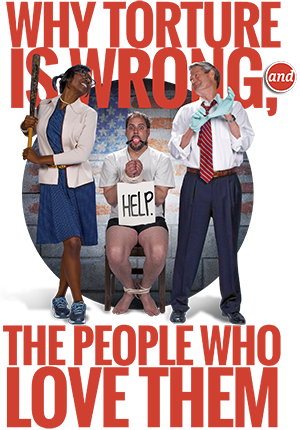 Written by Oscar Wilde
Directed by Kristofer Kauff
Performance dates:
June 5 - June 20, 2015
Run time: 2h 20m
As Wilde skewered his privileged contemporaries in 1895, Christopher Durang also takes on several disturbing elements of our own culture and our current state of homeland insecurity. This pungently funny comedy bears all the hallmarks of Durang's style: hilarious non-sequitur-loaded dialogue, characters atilt with their own predilections, and the sense that you somehow wandered into the wrong play and can't quite understand all that is happening and whether you should be laughing or outraged. But you can count on this: the play is funny, whether dealing with a passionate butterfly collector who cherishes lots and lots of powerful specimens, an inept secret agent who can't stop making noises like cartoon characters, or a woman who marries, under the influence, an Irish terrorist named Zamir.
To download the production postcard for Why Torture is Wrong and The People Who Love Them to share with your friends, visit the Downloads page of our website and look under the Production Postcard heading.
About the Playwright
On Christopher Durang's website, he lays claim to having written "1,455 one act plays (or perhaps 40)...." That juxtaposition of truth and gross exaggeration provides a little peek into the mind of a playwright who has an offkilter view of people and the world they inhabit. Durang's plays provide an acerbic commentary on contemporary America. They can be absurdist and dark in tone, but are unfailingly funny. Durang has won numerous awards, including a 2013 Tony Award for best play for Vanya and Sonia and Masha and Spike. He was a finalist for the Pulitzer Prize in Drama in 2006 for Miss Witherspoon and won three Obie Awards for best off-Broadway plays for Sister Mary Ignatius Explains it All For You, The Marriage of Bette and Boo, and Betty's Summer Vacation. Durang attended Yale, and his first professionally produced play was The Idiots Karamazov at the Yale Repertory Theatre. It starred fellow student Meryl Streep playing an 80-year-old nutty woman. In an interview with Interview Magazine, Durang said his early plays tended to have dark endings, but that is not so much the case with more recent plays. "I seem to have more hopeful things at the end. I seem not to want to send the audience home unhappy," he said. Durang is an actor and cabaret performer as well as a playwright. He and another famous classmate from Yale, Sigourney Weaver, cowrote and performed a satirical cabaret act, Das Lusitania Songspiel, at an off-Broadway theater in 1976. Durang has been awarded numerous fellowships and high profile grants, including a Guggenheim, a Rockefeller, the CBS Playwriting Fellowship, the Lecomte du Nouy Foundation grant, and the Kenyon Festival Theatre Playwriting Prize. He is a member of the Dramatists Guild Council. In 2010 he was presented with the first Luminary Award from the New York Innovative Theatre Awards for his work Off-Off-Broadway. Two years later, Durang was awarded the PEN/Laura Pels International Foundation for Theater Award and was inducted into the American Theater Hall of Fame.
About the Director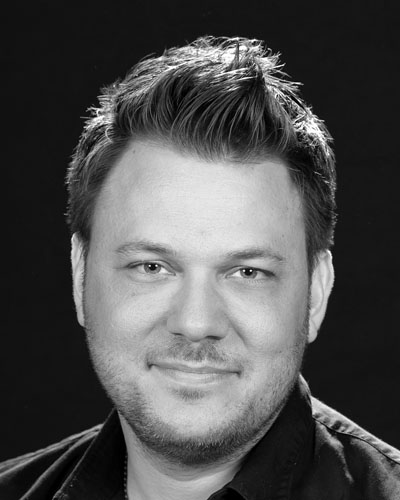 Kristofer Kauff is thrilled to be back working with this talented and dedicated group at CP. Recent directorial credits include The Rocky Horror Show (Little Theatre of Alexandria), The Producers (The Arts Barn), Superior Donuts (The Colonial Players of Annapolis), Orlando the Television Show… On Stage (The Cameo), Pippin (Johns Hopkins University), Inherit the Wind (Gene Frankel, NYC), Gina and Mario's Weddingz (NY Theatre, NYC), The Land of Counterpane (Orlando International Fringe Festival) as well as a series of staged readings and workshops for D.C. and NYC playwrights. "Many thanks to Beth, Wes, Terry, Carol, and our fantastic production team for all of your hard work and to our cast for your talent, intelligence, and trust! Scott and Jason, thank you for the bed. And to Paige, thank you for… everything!" For more information and upcoming shows, visit www.kristoferkauff.com.
Director's Notes
What the hell is this play about? The title alone elicits thoughts of 9/11, the "war on terror," government spying, protesting, religious extremism, etc…. Don't be fooled though; there's much more to this brilliantly written story by Christopher Durang. While reading this script, the first thing that came to my mind was: "Who are we and why?" When we're born, we're all the same. But then family, culture, religion, and the times we live in create who we become. Ignoring the political commentary of this play for a moment, it was that bit of human nature that interested me as a director. How do we become who we are, and is there a way to change it? Not just change certain habits or even beliefs, but change who we are at our core. Change our reactions, even instincts. And if we could, what would it take to make us change? Love, fear, hate? Also, would we change those around us, and why? What would you do if you had the power to stop the world and direct? That's a lot of questions, and I believe we found the answers, at least pertaining to the characters on stage. As for the political side of this script…, well, there are many sides to that side. Which is another reason I fell in love with this story. Because when people become so blind to anyone else's right to have an opinion, especially when it's from another side, they begin to act in a way that can only be laughed at. When adults basically stick their fingers in their ears and scream over those whose way of life differs from theirs, it becomes hilarious. (It's sad too, but this play is humorous, so let's stick to the funny.) Over the last 15 years, we have lost some of our ability to laugh at ourselves and have often become too scared to laugh at others. It may be because of our circumstances growing up or the "powers" around us now, but we've allowed outside influences to blindly shape our perspective. As the lights go down and this play begins, let that go. Allow yourself to listen to the subtext of Durang's play. Much more is going on than just the words being said. We don't have to agree with each other, but we do have to live together, so we might as well try to get along. Don't be afraid to laugh, and allowyour mind to relax and accept.
– KRISTOFER KAUFF
The Cast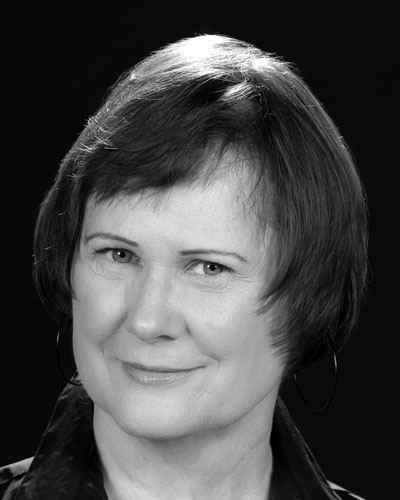 Jean Berard (Luella) - Jean is a Spanish teacher at Severn School in Severna Park, but apparently that doesn't provide enough drama in her life, so here she is again with The Colonial Players. You may have seen her in other CP productions such as The Spitfire Grill, The Unexpected Guest, or last year's production of Dead Man's Cell Phone, and she sometimes helps with costumes. She is particularly thrilled to be working with Kris Kauff and this fabulous cast - this is definitely not torture, and she is loving the experience. As always, she thanks the real love of her life, her husband, Jim, for caring for and about her, and for putting up with her need for theater.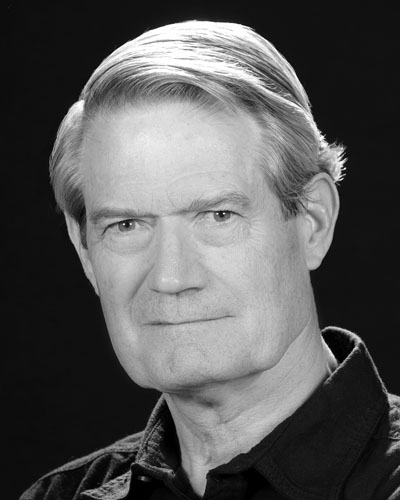 Richard Fiske (Leonard) - A former Navy engineer and deep-sea diver, Richard stumbled into theater several years ago and never quite found his way out. He is both surprised and pleased to have been granted a second chance to work with director Kristofer Kauff, first in The Rocky Horror Show (Little Theatre of Alexandria) and now in Why Torture is Wrong and The People Who Love Them. Credits include Sigmund Freud (understudy) in Freud's Last Session (Theater J), Atticus Finch in To Kill A Mockingbird (Theatre Lab), Malvolio in Twelfth Night (Theatre Prometheus), David Foreman in The Tenth Man (The American Century Theater), Dr. Maguire in Look Homeward Angel (Compass Rose Theater), Dad Gardner in Caught in the Net (Little Theatre of Alexandria), Canon Pennefather in Murder on the Nile (Laurel Mill Playhouse), other roles around Washington, and Captain Queeg in The Caine Mutiny Court Martial -but that was in another country long ago.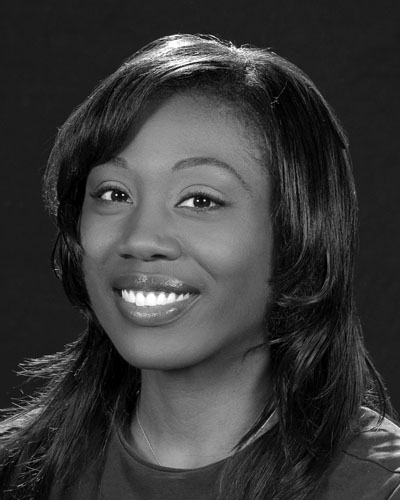 Chaseedaw Giles (Hildegarde) - Chaseedaw, a Boston native making her debut at The Colonial Players, has done several film, theater, and runway shows. Her film appearances include the 2008 remake of The Women starring Meg Ryan, The Social Network, VEEP, House of Cards, and independent films, including Festival, the Movie, and THICK. Her theater credits include the role of Columbia in The Rocky Horror Show, the iconic role of Lady in Green in Laurel Mill Playhouse's production of For Colored Girls..., a choreopoem by Ntozake Shange (DC Metro Arts Best of Community Theatre 2014 honor). Tantallon's production of Alice Walker's The Color Purple the Musical (2012 WATCH Award winner for Outstanding Choreography), and Eve Ensler's Vagina Monologues. Chaseedaw, a 2008 Boston College graduate, has walked in DC, Boston, and Northern Virginia fashion week shows. Upcoming projects include a staged reading of The Last Jews - An Apocalyptic Comedy by Larry Tish at the National Conference on Race and Ethnicity in Higher Education at the Washington Hilton, and the Alive Again Runway Show for cancer survivors at Hierarchy DC June 27th.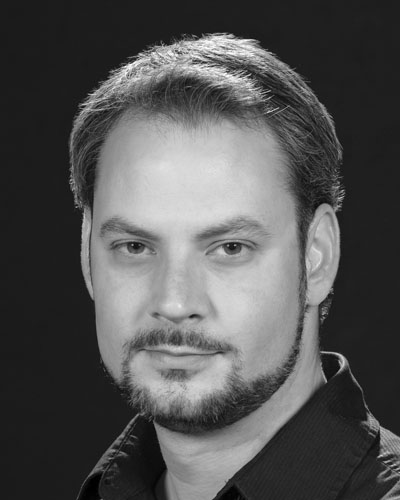 Pat Reynolds (Zamir) - Pat has been an actor for the last 20 years. A small sampling of his favorite roles at CP include: Adam in the shape of things, Septimus in Arcadia, C. K. Dexter Haven in The Philadelphia Story, Elyot Chase in Private Lives, Richard The Lion Heart in The Lion in Winter, Paul Gauguin in Inventing van Gogh, David Ames in Earth and Sky, and Bruno Richard Hauptmann in Hauptmann. Pat has performed with the local improv comedy group, Free Range Improv, for the past two years. He would like to thank his family, friends, and, above all, his wonderfully loving fiancée, Amanda.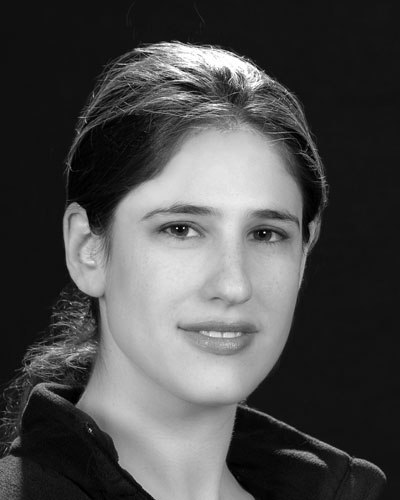 Diane Samuelson (Felicity) - Diane is thrilled to be in her first production with The Colonial Players. Her most recent roles were as the First Gravedigger/Lucianus in Hamlet (Off the Quill) and a Witch in Macbeth (Rude Mechanicals). She also has extensive dance training (ballet, ballroom, Latin), combat training (kung fu, tai chi, stage combat), and serves as a master of ceremonies for DanceSport competitions. Diane holds a master's degree in English Literature from the University of Edinburgh.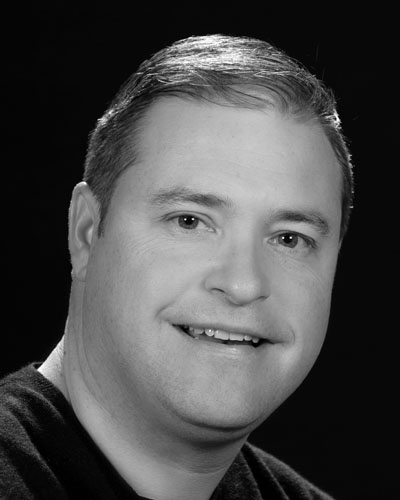 Jason Vaughan (Reverend Mike) - Jason is delighted to be back on the Colonial stage, typecast yet again as a former drugdealing man-of-God who makes dirty movies. He has previously worked with The Colonial Players and Dignity Players of Annapolis and most recently performed with Spotlighters Theater of Baltimore. Previous roles include Nicky in Bell, Book and Candle; Sigmund Freud/Doubting Thomas in The Last Days of Judas Iscariot; and Banjo in The Man Who Came to Dinner. He's worked behind the curtain as a one-act director, assistant director, and playwright. Jason thanks Scott for all his patience and support.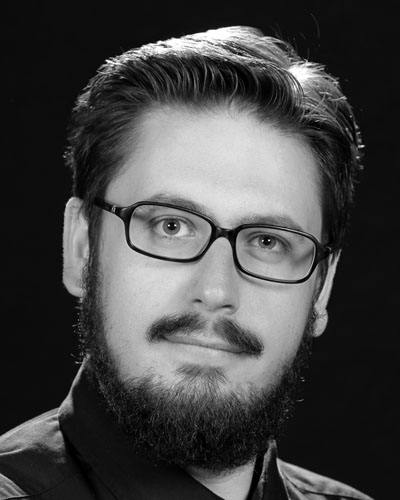 Ruben Vellekoop (Voice/Narrator) - Ruben is making his debut at The Colonial Players, so be nice. In the recent past, you may have seen him as King Arthur in Spamalot or Brian in Avenue Q, both at Annapolis Summer Garden Theatre. The last time he did a nonmusical play was in 2008 at Prince George's Community College, where he portrayed Adam in The Complete Works of William Shakespeare (Abridged), which kind of explains everything now, right? Ruben's favorite color is orange and he loves, loooooves General Tso's chicken. He would like to thank his family, friends (both of them!), and colleagues for the wonderful support they lend him. He's most excited about playing a new role come fall: husband.
The Production Staff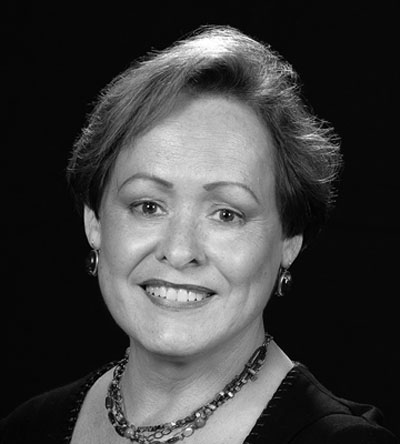 Lois Bansher (Properties Designer) Lois joins the team for author Durang's comedy, which centers around butterflies, hooters, torture, and Scooby Doo. Now, who would even think of putting those words in the same sentence? Lois became involved with Colonial Players in 2009 working on The Curious Savage. Recent production prop challenges for Lois were A Few Good Men and Bat Boy. She was nominated for a Washington Area Theatre Community Honors (WATCH) award for 1776 (2013) and Mrs. California (2010) with prop partner Grace Baumgardner. Other credits You, You're Perfect, Now Change; Sunlight; The Spitfire Grill; Little Women; Lettice and Lovage; Taking Steps; and Coyote on a Fence. Lois also enjoys working on various CP projects throughout the year. She thanks the CP crews for their continued support and appreciates the chance to work with Director Kristofer Kauff. Lois thanks her husband for his patience and being the strong guy to transport stuff for her.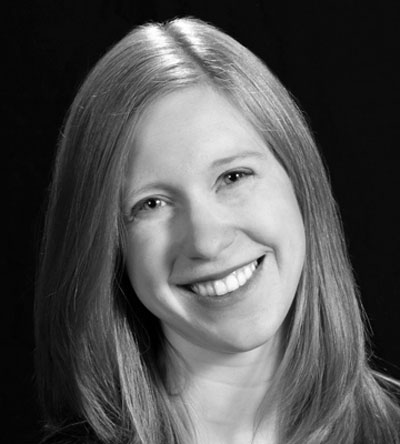 Kaelynn Miller (Sound Designer) Kaelynn is on her third stint as a sound designer this season. She has been involved in many productions over the last five years - both on the stage and off - in a variety of roles from actress to child wrangler to gobutton pusher to set painter to last-minute button sewer to warm-up leader to costume designer. Kaelynn currently serves as Treasurer on CP's Board of Directors. By day, she works in the music industry as a customer service representative for an orchestral instrument accessory distributor, where some days she actually gets to use her bachelor's degree in music. Love to Wes.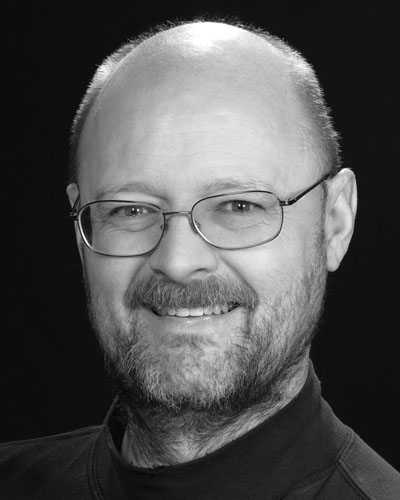 Ernie Morton (Stage Manager) After stage managing The Liar, A Few Good Men, and the summer short play festival This or That earlier this season, Ernie is excited to be working on Why Torture is Wrong and The People Who Love Them with this amazing production staff and cast. His last appearance on stage was as Dr. Josiah Bartlett in 1776. Ernie would like to thank Wes and Kristofer for inviting him on this marvelous journey. When not roaming the alleys of Colonial Players, Ernie works as a program and management analyst for the U. S. Coast Guard and plays at a game he likes to call golf, which bears little resemblance to anything you might have seen. He sends his love to Lyana, Sam, and Gwen, and special thanks to Gwen for introducing him to the wonderful world of Colonial Players, much to her lasting regret.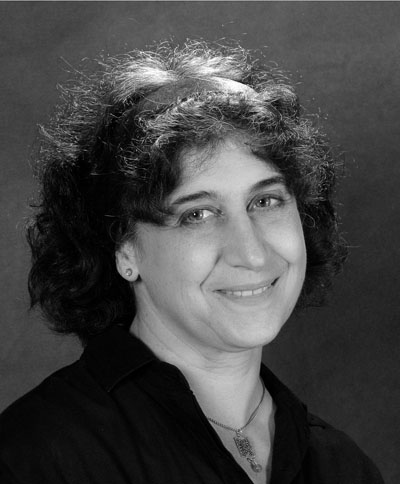 Beth Terranova (Assistant Director) After stage managing Superior Donuts for Kristofer Kauff last year, Beth is delighted to work with him again for her 34th outing with The Colonial Players. Beth's previous Annapolis directing credits include the CP productions of 1776, She Loves Me! and Hauptmann (for which she won the WATCH award for Outstanding Direction of a Play) and two one-acts, as well as shows at Dignity Theater and Annapolis Summer Garden Theatre. She is flattered that Kris trusts her to assist with the direction of this production; however, she is also excited for the opportunity to learn from him through the directing process. Beth will be involved with her 35th show at Colonial Players when she directs next season's opener, The Last Case of Sherlock Holmes.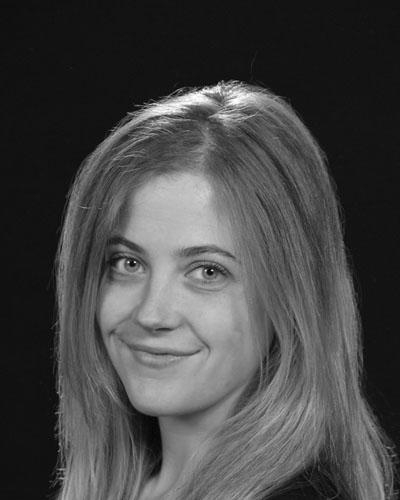 Sarah Wade (Costume Designer) After appearing as Cecily Cardew in our most recent show, Ernest in Love, Sarah is very pleased to return to the technical side of theater as costume designer for Why Torture is Wrong and The People Who Love Them. She designed sound earlier this season for Watch on the Rhine. Before that, she was seen as twins Isabelle/Sabine in The Liar. She also appeared this season in A Christmas Carol as the Charwoman. Previously, she had the distinct pleasure of portraying Catherine Donahue in These Shining Lives ("and we were shining!"), Startobe in Annie, Jessica in Communicating Doors, and Kitty in Taking Steps. Outside of Colonial Players, she was seen as Lisa Morrison in Dignity Players' Collected Stories and as Bet in Compass Rose Theater's Oliver! She would like to thank Eric for walking the dog "when we get home late" and her friends and family for understanding, as always, that: "I can't, I have rehearsal."