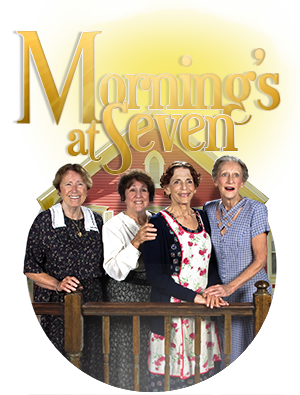 Written by Paul Osborn
Directed by Rick Wade
Produced by Tom Stuckey
Performance dates:
November 20 - December 13, 2015
Run time: 2h 30m
Aaronetta and Ida Gibbs have lived next door to each other most of their lives and along with Esther, all of the Gibb sisters are an open book to each. Husbands not included. Into the fray comes Myrtle Brown, perpetually engaged to Ida's son Homer. But Homer can't seem to pop the question. Taking matters into her own hands, Myrtle finally gets a proposal by compelling Homer to fly the nest. Sort of. "An absolute charmer... Four sisters, Chekhov would have smiled. So will you, and laugh out loud, too."
To download the production postcard for Morning's at Seven to share with your friends, visit the Downloads page of our website and look under the Production Postcard heading.
About the Playwright
Paul Osborn was a playwright and screenwriter who grew up in Kalamazoo, MI, in the early 1900s. He often based his characters on the family members and neighbors who were part of his childhood. His first Broadway play, Hotbed, produced in 1928, featured a rigidly self-righteous college administrator based loosely on Osborn's father, a Baptist minister who was also the inspiration for the character David in Morning's at Seven. Osborn had several other plays produced on Broadway, including A Bell for Adano and The World of Suzie Wong, both of which were made into movies. Other screenwriting credits included well-known movies such as East of Eden, The Yearling, Sayonara, and South Pacific. When he received a Tony Award for best revival of a play for Morning's at Seven in 1980, he noted that even though his plays had been produced for 51 years, he had never won or even seen a Tony. Osborn died eight years later at the age of 86.
About the Director
Morning's at Seven is the 26th production Rick Wade has directed for Colonial Players since becoming a member in the late 1960s. They include last spring's Ernest In Love, Amadeus, Our Town, Driving Miss Daisy, The Trip To Bountiful, She Loves Me, Inherit The Wind, and Hello Dolly! He also has directed for the Annapolis Opera, Summer Garden Theatre, Anne Arundel Community College, Bay Theatre, and Compass Rose Theater. He wrote the adaptation and lyrics for a musical version of Dickens' A Christmas Carol with music by Dick Gessner, which has been produced by Colonial Players almost annually for more than 30 years. More than a dozen of his plays and musicals have been produced in community and professional theaters. The Anne Arundel Arts Council presented its Annie Award for achievement in the performing arts to him in 2008. He and his wife, Jennifer, live in Arnold and are the parents of a son, Andrew, and a daughter, Sarah, who is also an active performer and member of CP.
Director's Notes
"What makes this gently colored, sharply etched family portrait so engaging is its understanding that laughter and tears, as responses to everyday life, are as close and connected as Siamese twins." That quote is from New York Times Drama Critic Ben Brantley's review of the 2002 Broadway revival of Paul Osborn's 1939 comedy, Morning's at Seven. I've long admired this play for its humor, humanity, and close-to-the-bone reality.

Yes, the characters seem a bit eccentric. But don't we all have family members who are, well, just a bit eccentric? When I saw another revival, in the 1980s, I felt as though Osborn must have met my own aunts and uncles from Indiana … after all he was born in that state. But no, the playwright created a family with all the sweet and sour moments and memories with which we can all identify.

The Gibbs sisters and their families, who will let you into their lives today, remind us that the people we love the most are the ones who can drive us crazy one minute, laugh with us the next, and, yes, break our hearts at another. It is, after all, why we have and need families around us to ease us through life. Don't be surprised if you nod and smile at Esty, Cora, Arry or at Carl and Ida and Homer, thinking: "They're just like someone in my family…."
– RICK WADE
The Cast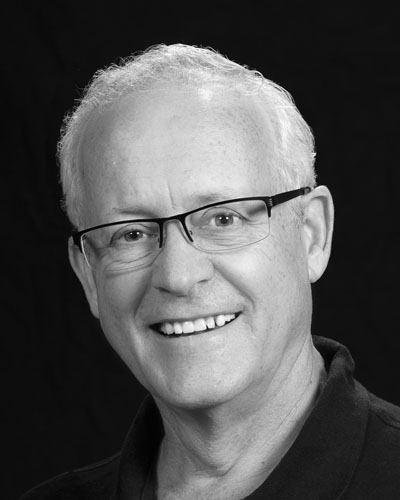 Greg Anderson (David Crampton) - Greg is excited to be back in CP's "360" theater, having appeared most recently as the Green Grocer in Ernest in Love. Favorite roles include: Ghost of Christmas Present in A Christmas Carol (CP 2014); Bobby Dwayne in The Hallelujah Girls; Fred Gailey in the U.S. stage premiere of Miracle on 34th Street; Leon in Fools and Teddy in Arsenic and Old Lace at Prince George's Little Theatre; Andrew Ladd III in Love Letters (Oaklands); G.W. in Sordid Lives and Tin Woodman in The Wizard of Oz at Bowie Community Theatre; Hysterium and Miles Gloriosus in two versions of A Funny Thing Happened on the Way to the Forum (Muses Rage); and Santa in The Elves Who Saved Christmas, written by daughter Tiffany Shannon for Children's Theatre of Annapolis. Greg thanks Suzanne for her love and support and appreciates being given the opportunity to work with Rick and this talented cast and crew! "Keep smiling!"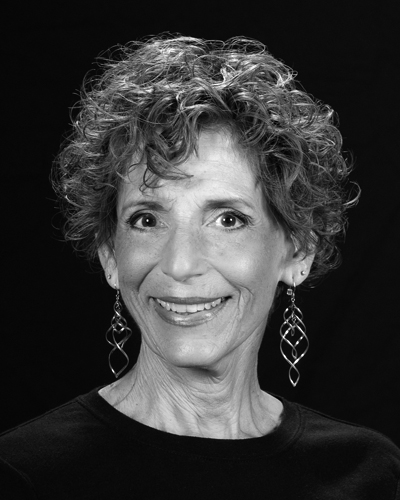 Carol Cohen (Ida Bolton) - Carol has appeared on numerous stages both in Baltimore and Annapolis: The Chesapeake Music Hall, Dignity Players, Annapolis Summer Garden Theatre, Vagabond Players, Fells Point Corner Theatre, Spotlighters, and, of course, Colonial Players. Her most recent roles were Ruth Steiner in Collected Stories and Queenie in Bell, Book and Candle. Some others are Golda in Fiddler on the Roof, Mother Superior in Nunsense 1 and 2, Momma Morton in Chicago, the Wicked Witch in The Wizard of Oz, Kate in Broadway Bound, and Karen in Jake's Women. She is the wife of the famous chiropractor, Jay; the mother of the equally famous Adam, Beth, Neil, Jennifer, and Ted; and grandmother to Madeleine, Jack, William, and Jed. "This play is a blessing! In 1982, I had the good fortune to meet my non-biological sisters Sharie, Lois, and Dianne. We have been more than friends since we first met. Now I have the honor to share the stage with them. I thank them for their friendship and support and thank Rick for casting us in this beautiful play.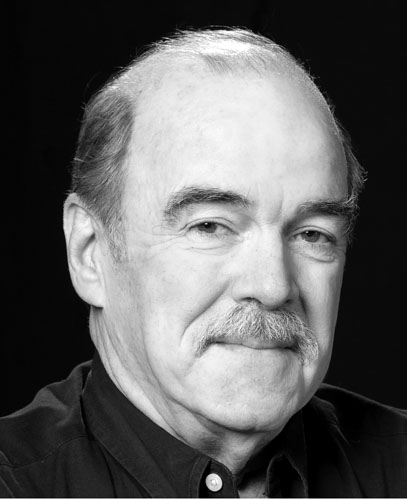 Michael N. Dunlop (Theodore Swanson) - Michael is very happy and excited to return to Colonial Players as Thor in this production of Morning's at Seven. Previously, Michael has been on stage at Colonial Players in Something's Afoot, Sly Fox, A Funny Thing Happened on the Way to the Forum, and Trying. He appeared in the cast of A Christmas Carol in 1987 and 1988 and as Scrooge in 2014. He was recently seen in the Compass Rose Theater's To Kill a Mockingbird and Prince George's Little Theatre's productions of Deathtrap and Don't Dress for Dinner. He also has been active with Bowie Community Theatre in Daddy's Girl, Dearly Departed, and Dearly Beloved, among other roles over the years. Michael has been a SAG AFTRA member since 1988 and has acted in film, television, and commercial video productions in the Baltimore/Washington market, with a recent role in Veep on HBO. He is the owner and operator of Dove Video Productions in Annapolis. This company supports producers with a variety of video services.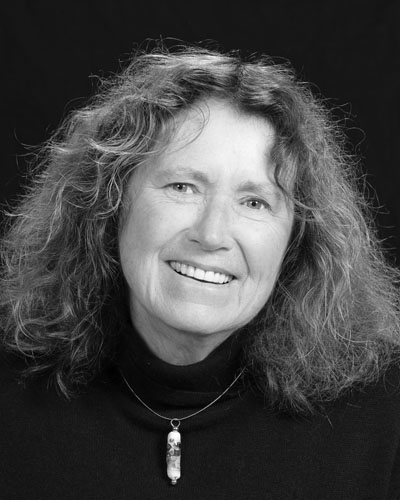 Lois Evans (Cora Swanson) - This is the first appearance for Lois on the stage at CP since Dancing at Lughnasa. It has been a joy and an honor to share the stage with her dear theater "sisters" Dianne, Sharie, and Carol and to be directed by Rick, with whom she worked in The Dresser and Bell, Book and Candle. Lois has worked extensively as an actress and director in Annapolis, Baltimore, and Washington, where she received her graduate degree in theater from Catholic University. She acted for four seasons at the University of Wisconsin's Professional Summer Stock Company, performing one season as Emily Dickinson in The Belle of Amherst, a role she reprised at Colonial Players and The Surry Opera Company in Maine. She has directed for Bay Theatre and Dignity Players. At CP, she directed, among others, Enter the Guardsman and A Little Night Music, both of which were honored with the Ruby Griffith award for Best Community Theatre Production in the Washington area. Lois taught for many years in the English Department at the USNA and directed many of the wonderful old musicals for the Music Department. In December, she will be performing at The Brice House in a three-person reading of A Christmas Carol and will direct the spring musical, The Secret Garden, at CP. Lois works as a potter and textile artisan, which she loves to share with her grandchildren and husband, Bart. She will be teaching a class in creative writing at The John C. Campbell Folk Art School outside of Ashville, NC. Go online and read about this place. You'll love it!
Dianne Hood (Aaronetta Gibbs) - Dianne first walked in the doors of this theater in 1976 and is very grateful to have been able to perform here numerous times since then. Her most recent role at Colonial Players was as Miss Prism in last spring's Ernest in Love, playing opposite her wonderful husband, Duncan. Other favorite roles here include: Moon over Buffalo (Charlotte Hay); The Tale of the Allergist's Wife (Lee Green); Blood Brothers (Mrs. Lyons); Angel Street (Bella Manningham); and Dancing at Lughnasa (Agnes). Favorite non- CP roles include: Enchanted April (Lotty Wilton), Tred Avon Players; the one-woman show Kitchen Sink (Francine), Church Hill Theatre; the one-woman show The Year of Magical Thinking (Joan Didion), Strand Theatre in Baltimore; The Laramie Project (various roles), Dignity Players; and 52 PickUp (Woman), Standing O Productions. Dianne is incredibly happy to be sharing this stage with three women she has considered "sisters" for more than 30 years: Carol Cohen, Lois Evans, and Sharie Valerio. As always, Dianne sends love to Duncan (Carl Bolton) and their three children and three grandchildren!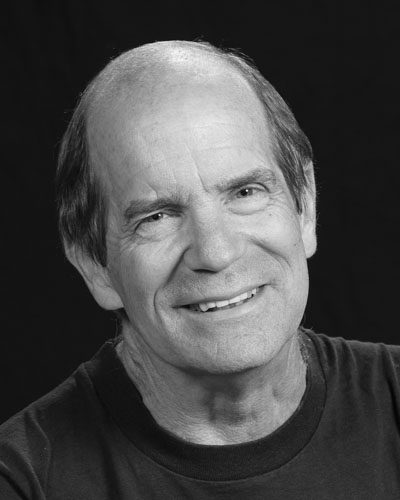 Duncan Hood (Carl Bolton) - Duncan is so glad to be doing this play, and even more so to be doing it with his wife, Dianne at their home theater, Colonial Players. Duncan was last seen as Dr. Chausable in CP's Ernest in Love. Over the last 20 years, he has performed as Clown 1 in 39 Steps, George in Moon over Buffalo, Scrooge in A Christmas Carol, Emcee in Cabaret, Flint in Something's Afoot, Man in 52 PickUp, The Playwright in Enter the Guardsman, VanSweiten in Amadeus, Jethro Crouch in Sly Fox, Michael in Dancing at Lughnasa, The Narrator in Blood Brothers, Inspector Rough in Angel Street, Hysterium twice and Psuedolus once in three productions of A Funny Thing Happened on the Way to the Forum, Major General in two productions of Pirates of Penzance, Pap in Big River, Porter and Ross in Macbeth, and Dr. Kalmar in Studio Theater's production of A New Brain. Voiceover credits include national and regional commercials, book, and industrial projects. Video game credits include three characters in Star Trek, Next Generation and five characters in Fallout 3 by Bethesda Softworks. Film credits include the radio announcer in the Clint Eastwood film J Edgar, and the man at the wake in That Night. Duncan has been an international sailing instructor and trainer for the American Sailing Association for 28 years and holds a 100 Ton USCG Master's License.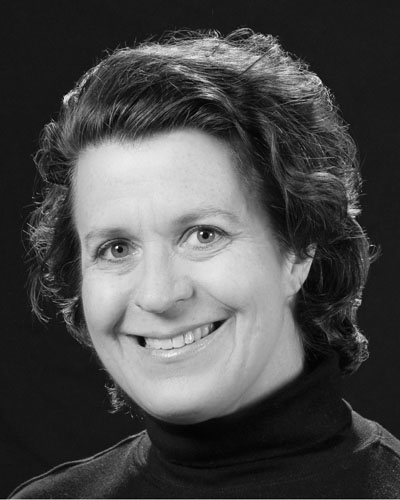 Sherri Millan (Myrtle Brown) - Morning's at Seven is Sherri's second production with Colonial Players. Last season, she played Effie in Ernest in Love. Sherri was born in Baltimore and moved to Annapolis at a young age. Her interests include music, painting, tinkering in the garden, feeding the birds, and reading a good book. In addition to acting, Sherri is busy with her position on the Board of Trustees for Spoutwood Farm Center in Glen Rock, PA, a wonderful non-profit organization that focuses on responsible stewardship of the planet by raising the level of awareness of our environmental impact on the planet while taking steps to reduce our carbon footprint. Sherri would like to thank everyone in attendance for supporting local performing arts groups and all of the folks involved in this production, who have made it especially enjoyable. Much love and appreciation also go out to her family for all the kindness and encouragement, and to Rick Wade, without whom she never would have found her way to the theater stage.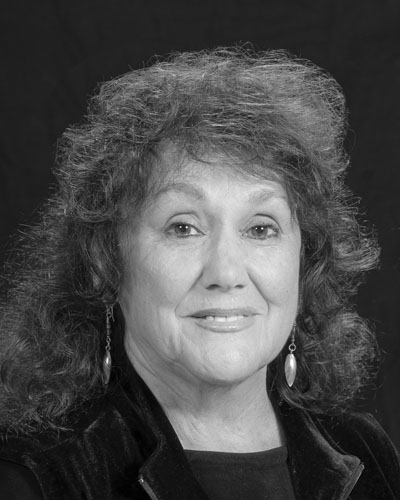 Sharie Lacey Valerio (Esther Crampton) - Sharie's parents, Selden and Helen Lacey, were among the earliest and most active members of Colonial Players both onstage and backstage. Sharie received an MFA in Theatre from Catholic University, where she acted in leading roles on the Hartke and Olney stages. Sharie was active in Colonial Players as an actress, director, and teacher as her family was growing. During that time she was directed by Rick Wade as Irma in Irma La Douce. Also her productions of Butterflies Are Free and Baby won the Ruby Griffith award. Her last performance at CP was Agnes in the musical, I Do! I Do!. In 2003 Sharie received the Annie Award in Performing Arts for her work at Colonial Players, Maryland Hall, and other local theaters. With partners Mame Warren and Beth Whaley, she gathered local oral histories that resulted in her scripts and productions of The Annapolis I Remember, Annapolis Celebrations and others. Remember Inc. continues to collect and share these stories. Sharie retired in 2014 from Severn School, where she taught acting and directed over 30 productions. She is surprised at having taken the "fork in the road" leading to this play and these wonderful partners. It is delightful to be with the Gibbs sisters onstage as we have called ourselves "sisters" offstage for many years and many theater experiences. Sharie is so grateful for the support of friends and her family always.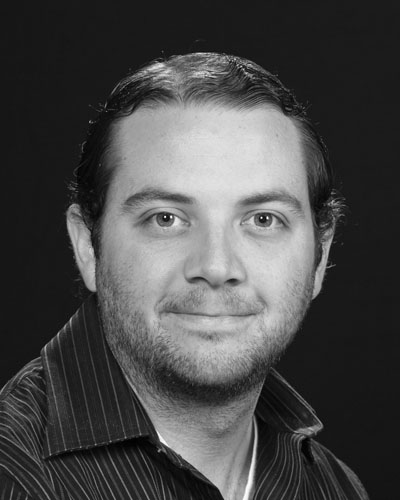 Paul Valleau (Homer Bolton) - Paul is thrilled to be a member of the Morning's at Seven cast and sends thanks to the entire cast and team. "Your depth of experience and enthusiasm have helped me grow tremendously. To my lovely, gorgeous, and hilarious wife, thank you for all your support and love. I am the happiest man with you in my heart. My mom has been a driving inspiration my whole life. Thank you for allowing me to find my way with your love." Previous roles include Robert in Don't Dress for Dinner and Leo Bloom in The Producers, both performed at The Des Moines Playhouse, Des Moines, IA. At Colonial Players, he portrayed Leo in In the Next Room and Lt. Kaffee in A Few Good Men.
The Production Staff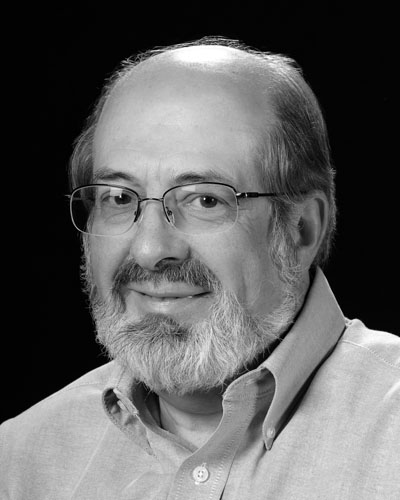 Frank A. Florentine (Lighting Designer) Frank's background stretches over a wide array of lighting projects from ballet to museums to special events to show caves. He retired as the lighting designer of the Smithsonian Institution National Air and Space Museum on Dec. 31, 2009 after 25 years in that position. Frank designed the lighting for last season's Ernest in Love. Two seasons ago, he won the Washington Area Theatre Community Honors award for best lighting design of a musical for Bat Boy and was nominated for a second lighting award for Coyote on a Fence. Other credits at CP include 1776, Sunshine, and Chapter Two, which was a WATCH nominee for lighting design in 2012. Frank designed the lighting for three show caves over the past ten years in Arizona, Oklahoma, and Montana. He resides in the Annapolis area and has designed lighting for a sailboat in the Eastport Yacht Club's annual Christmas Parade of Lights for the last 22 years. Most recently, he designed the lighting for the 9/11 Memorial of Anne Arundel County. Frank worked in professional theater as a production manager, stage manager, and associate lighting designer. He traveled nationally and internationally with several ballet companies, including a 65,000-mile tour with the late Rudolf Nureyev. Frank is a Fellow of the Illuminating Engineering Society and is Lighting Certified by the National Council of Qualified Lighting Professionals.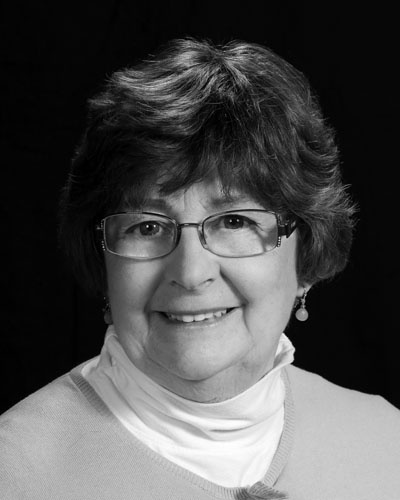 JoAnn Gidos (Properties Designer) JoAnn has been a properties designer and/or set decorator for productions at Colonial Players and several other local theaters for close to 25 years. She is particularly pleased to be collaborating again with Rick Wade. During the current theater season, she has supported A Midsummer Night's Dream at Severn School and Brigadoon at Compass Rose Theater. She will be working on Venus in Fur, CP's January production. Looking back over the years and many productions, JoAnn remembers with fondness her efforts on Shipwrecked!, Trying, Blood Brothers, Sweeney Todd, Harvey, To Kill a Mockingbird, and Moonlight and Magnolias. She would like to acknowledge the many people who have helped her over those many years, especially Charlotte Robinson and Mike, her husband of over 50 years, who has been her driver, gofer, researcher, constructive critic, and much more.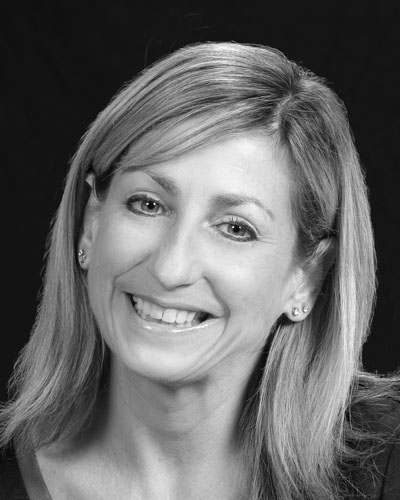 Marguerite Jahns (Assistant Director) This is Marguerite's first time as an assistant director for CP. In the past, she held two positions on the CP Board as Human Relations Director from 2010 through 2012 and Marketing Director for 2015. Her past involvement with CP plays include stage crew for Enchanted April, Over My Dead Body, Coyote on a Fence, and Dead Man's Cell Phone. She also was a lighting/sound technician for Rocket Man. Outside of Colonial Players, she works for the United States Naval Academy in the Information Technology Department. She would like to thank Rick Wade for the opportunity to assist with directing the play and feels honored to be working with such a talented cast and crew! She would also like to thank Jane and Herb Elkin for introducing her to CP in 2007.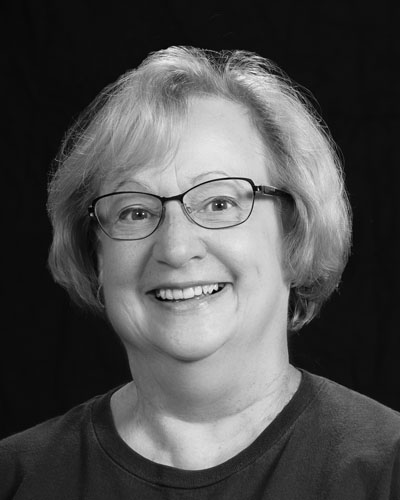 Andy McLendon (Stage Manager) "Morning's at Seven is definitely a 'for the love of it' project. Thanks to all those involved for making this such an incredible experience." Andy has been associated with Colonial Players since the 1970s, usually wearing the stage manager's hat. Memorable productions at CP include Closer Than Ever, Robber Bridegroom, Prelude to a Kiss, They're Playing Our Song, Enter the Guardsman, Cabaret, Blood Brothers, and A Christmas Carol.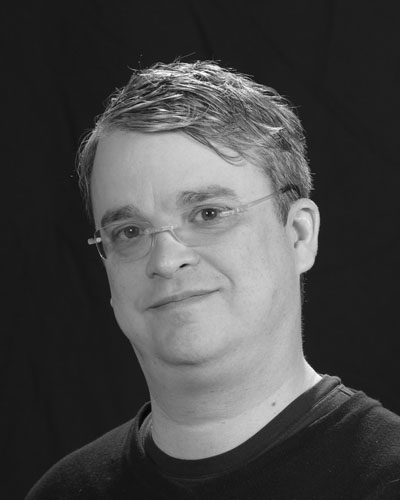 David Pindell (Set Designer) David is excited to be working on his second set design at Colonial Players after last season's Watch on the Rhine. He would like thank the set carpenters for all of their hard work, knowledge, and patience. Also, David is very thankful for the guidance and direction from seasoned CP members. Currently, David works as an architectural designer in Annapolis.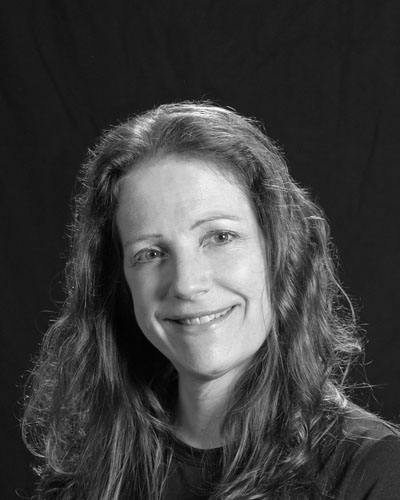 Theresa Riffle (Sound Designer) Theresa previously served as sound designer for Coyote on a Fence (WATCH Award winner), A Few Good Men, and, most recently, Sherlock's Last Case. As an actor, she was last seen on the CP stage as Sara Mueller in Watch on the Rhine. You also may have seen her at CP as Anna Hauptmann in Hauptmann, Evelyn in Kindertransport, or Phoebe in Romantic Comedy. Theresa is the Secretary on the CP Board of Directors and the co-chair of the CP Archives Project Team. She is excited to be working with this fabulous production staff, cast, and crew and would like to thank Rick for asking her to be part of this wonderful production. As always, she sends a big thank you to Jem and Josh for their boundless love and support.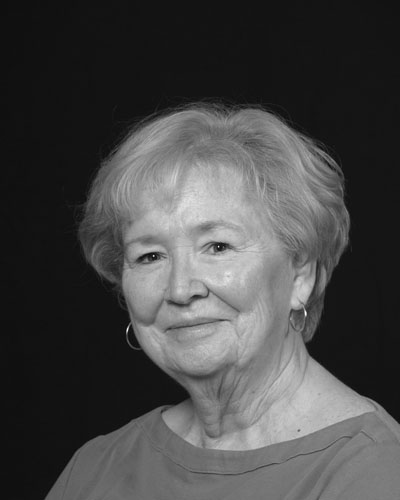 Dianne Andrew Smith (Costume Designer) Dianne returns as costume designer after having created Victorian-era costumes for more than two dozen members of the cast of last year's production of A Christmas Carol. She has been a member of The Colonial Players "family" for many years. She made her first stage appearance at Players in Godspell, then Carnival, Tricks, and several summers in Cabaret for Kids. Dianne graduated from Maryland Institute College of Art with a BFA in design. Her first professional job was to design and create her roommate's bridal gown and the bridesmaids' dresses. She was the costume designer for three years for Severna Park High School's Rock 'n Roll Revival shows.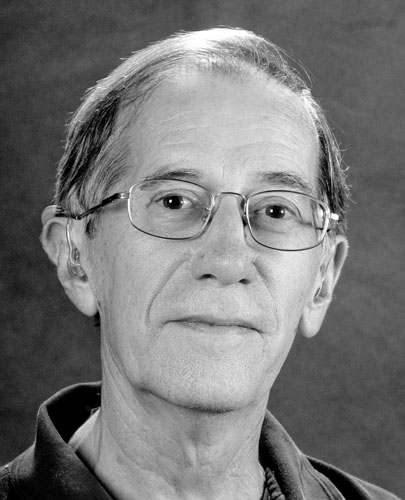 Tom Stuckey (Producer) Tom returns to Colonial Players after producing Rocket Man, the first show of the 2014–15 season. He was also stage manager for the 24th production of A Christmas Carol a year ago. Tom has been involved with Colonial Players since 1969, when he appeared in the ensemble for Carousel, and has been involved with dozens of productions onstage and offstage. He currently handles newspaper publicity and edits programs, along with other duties such as painting sets, hanging lights, ushering, and serving on committees. He has served in four board positions, including president and production director.