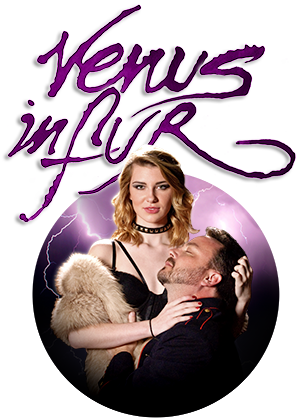 Written by David Ives
Directed by Jim Gallagher
Produced by Jason Vaughan
Performance dates:
January 8 – 23, 2016
Run time: 90m
In David Ives' cerebral and sexy comedy, Thomas Novachek is a beleaguered playwright/director who is desperate to find an actress to play Vanda, the female lead in his adaptation of the classic sadomasochistic tale Venus In Furs . Into his empty audition room walks an equally desperate actress—oddly enough, named Vanda. As Vanda and Thomas read the lines of the play-within-a-play, Thomas becomes increasingly aware that Vanda is more than an auditioning actress with an incredible talent. But who is she? Might she actually be Venus herself come to enlighten Thomas — or perhaps punish him?
Venus In Fur opened in New York to immediate and intense critical acclaim, garnering a 2010 Tony® Award nomination for Best Play.
To download the production postcard for Venus In Fur to share with your friends, visit the Downloads page of our website and look under the Production Postcard heading. A PDF of the production playbill is also available in the same location
About the Playwright
David Ives is a contemporary American author with almost 50 plays to his credit. He is best known for his short comedic plays and for longer plays that are adaptations of earlier literary works. Ives wrote his first play at age 9 or 10; he determined he wanted to be a playwright at age 17 when he saw a production of Edward Albee's A Delicate Balance starring Hume Cronyn and Jessica Tandy. After graduating from Northwestern University in 1971, he moved to New York City and began his writing career. He had some success in the 1980s with productions of several of his short plays at theaters around town, but his career didn't take off until 1993 when he combined six of those short plays into an evening of theater titled All in the Timing, a surprise hit that ran for 606 performances. Ives has found success using French and German books as sources for his plays. "I like drawing on something pre-existing because plot is hard for me," he said in a 2013 interview with Playbill. "If somebody else can hand me the lineaments of a story and I can proceed from there, so much the better as far as I'm concerned." An 1870 German novel, Venus In Furs, was the inspiration for Venus In Fur. (Ives dropped the "s" from furs for his play title.) A 17th century French farce was the basis for The Liar, a favorite with CP audiences last season and winner of the 2014 Ruby Griffith Award for best all around production by Washington-area community theaters. (You can see the impressive Ruby Griffith trophy in the display case at the foot of the stairs in the lobby.).
About the Director
Jim Gallagher's last directing gig was Becky's New Car at Bay Theatre Company. The last show he directed at Colonial Players was Frozen in 2010. Other shows directed at CP: Jacques Brel is Alive and Well and Living in Paris (1999), Lost in Yonkers (1996), Rebel Armies Deep Into Chad (1993), and The Nightingale and Not the Lark (One Act 1991). He also co-directed A Midsummer Night's Dream (1998) and Anything Goes (1997) for Annapolis Summer Garden Theatre. CP audiences saw him on the stage earlier this season in Sherlock's Last Case. Other CP shows include Rabbit Hole, Hogan's Goat, Cabaret, Prelude to a Kiss, The Boys Next Door, Anne of the Thousand Days, All My Sons, and The Elephant Man. He also appeared in Twelfth Night at The Shakespeare Theatre; Doubt, Blue Orange, Art, and Gross Indecency: The Three Trials of Oscar Wilde at Dignity Players; Copenhagen, A Streetcar Named Desire, and The Cripple of Inishmaan for Theatre Hopkins. He studied at The Royal Academy of Dramatic Arts in London and in Washington, DC at the The Shakespeare Theatre, Studio Theatre, and Source Theatre.
Director's Notes
In Venus In Fur , the character Vanda says: "In our society, a woman's only power is through men... I want to see what Woman will be when she ceases to be men's slave. When she has the same rights as he, when she's his equal in education and his partner in work. When she becomes herself. An individual." To which Thomas responds: "Women's rights... yadda yadda." A modern man like Thomas (whose fiancé is a high-powered business woman) might think that the fight for woman's rights is irrelevant. Yet at a time when a woman CEO is still viewed as an exception to the norm, Thomas' smug response is myopic and suggests an obliviousness to his own privilege. Not only is Thomas' worldview seldom challenged, but as a writer, his views are celebrated and disseminated. In Venus In Fur this paradigm is called into question. Vanda is an out-of-work actress who questions the power structure and challenges the "normal" order. Throughout the play, the actress attempts to turn the tables on the playwright/director, challenging his art, his views – his identity as a man. The conflict escalates, power shifts back and forth between Thomas and Vanda, and this game of cat-and-mouse culminates in a dramatically decisive conclusion. The play Venus In Fur , written by David Ives in 2011, uses a 19th-century novel of the same name as a main source. Written by Leopold von Sacher-Masoch in 1870, the novel is a story of sexual domination and submission. In fact the term 'masochism' is derived from the author's name. Despite its connection to the novel, however, the play is not about sexual bondage. The playwright uses the familiar director/ actress relationship to examine themes of dominance and submission; and in so doing, he is able to address larger issues concerning social power dynamics between men and women. Bondage becomes a metaphor for power vs. powerlessness. The play references Titian's painting Venus with Mirror. In art, literature, and theater, men have created the persona of Venus, assigning her an identity and providing her voice. Men have controlled Venus' "brand" since the beginning. Female identity is intrinsically linked to the male gaze: a man painted Venus with Mirror, a man wrote the novel Venus In Furs , and man wrote the play Venus In Fur ; and lest you think that this phenomenon is a thing of the past, a man directed tonight's performance. Even a work of art that criticizes the male power structure is controlled by men! Venus In Fur is a funny, mysterious, quasi-erotic drama that questions gender roles and power. Looking deeper through its many layers, Venus In Fur is also a cautionary parable about the dangers of ignoring what is right in front of you. So WILL a woman finally take control of her own identity? We shall see...!
– JIM GALLAGHER
The Cast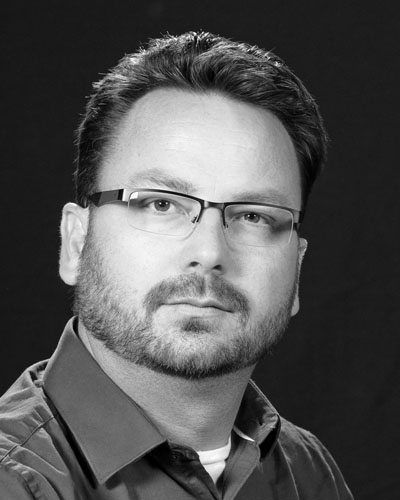 Jeff Mocho (Thomas) - Jeff is excited to return to Colonial Players and have the opportunity to work with Jim and Natalie in such an intense show. The torture of rehearsal has been exquisite. Previously at Colonial Players, he appeared as the judge and understudy for Lt. Kaffe in A Few Good Men, as Reece in Communicating Doors, and Michael Starkwedder in The Unexpected Guest, when he met and fell in love with leading lady Shirley Panek. Thanks to Shirley, Drew, and Emma for being your fantastic selves and for welcoming me into the family. Lots of love to Mom and Dad, who are coming all the way from Albuquerque to see the show.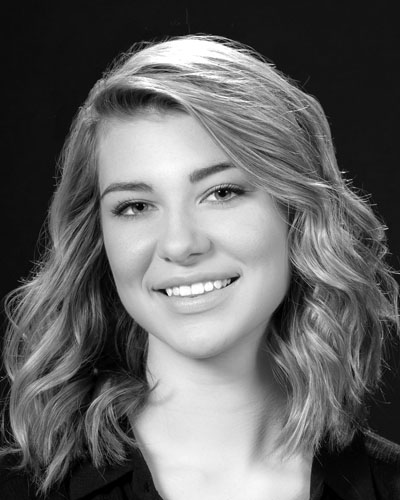 Natalie Nankervis (Vanda) - Natalie Nankervis is thrilled to return for her third show at Colonial Players. You may have seen her as Alice in last season's production of Ernest in Love. She spent this past summer in New York studying the Meisner acting technique at NYU's Tisch School of the Arts. Her favorite roles include Widow Corney in Oliver! and Ginette in Almost, Maine. The role of Vanda has given her the opportunity to explore her range as an actor, and she feels honored to bring this magnificent character to life. She'd like to thank Jim for taking a chance on a passionate young actress who simply adores this play. She'd also like to thank her parents — Mrs. R, Mr. M, and Julian — for their constant support. Hail, Aphrodite!
The Production Staff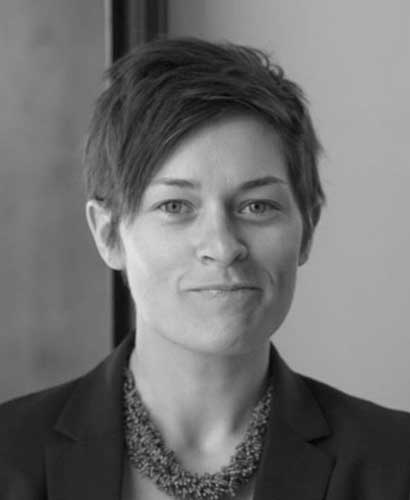 Mary Butcher (Floor Designer, Floor and Set Painting) This is Mary's second show at Colonial Players since she moved here in August. She finds it's always fun and exciting to make a space look like a dirty, gnarly warehouse and was thrilled to have that opportunity with this show, thanks to Rico's kickass design. Thanks to everyone at CP who has already made her feel like part of the CP family. She is looking forward to many more repaints of the stage with future shows.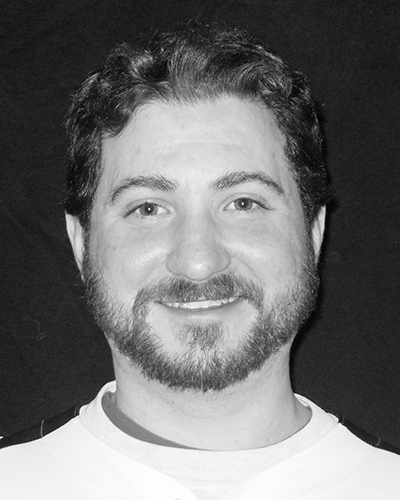 Ben Cornwell (Sound Designer) Ben is happy to be working on his 15th season at Colonial Players. His first show was Of Mice and Men in the 2000-01 season as a sound tech, and he has done a multitude of shows since. He has been nominated twice for a Washington Area Theatre Community Honors award for his sound design in 2010's Frozen and 2014's Superior Donuts, both with Colonial Players. He is excited to be working with such a brilliant director, cast, and crew.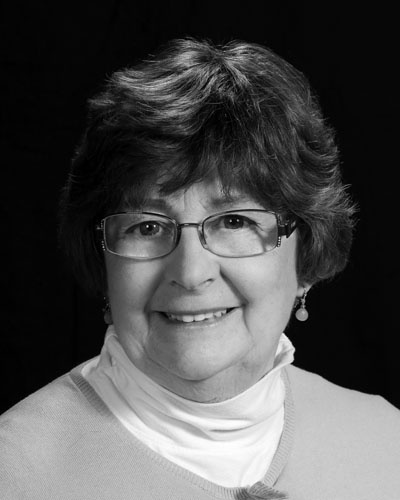 JoAnn Gidos and Mike Gidos (Properties Designers, Set Decoration) JoAnn and her husband and assistant, Mike, are supporting their second consecutive production at Colonial Players after having designed props for Morning's at Seven. Recently they also supported Brigadoon at Compass Rose Theater and A Midsummer Night's Dream at Severn School. Over the years they have worked on many productions at Bay Theatre, Annapolis Summer Garden Theatre, and other companies in the Annapolis area. While JoAnn represents the artistic side of the effort, Mike does the research, searching out and locating often hard-to-find props. In addition, Mike often is the go-to guy for weapons and special effects. Among their favorites are Candide, Assassins, Trying, Shipwrecked!, Moonlight and Magnolias, and The Price.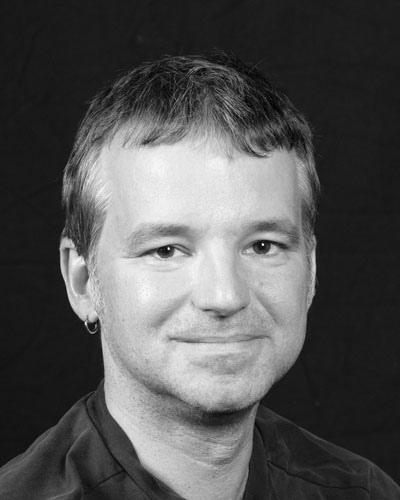 Eric Lund (Lighting Designer) Eric is fresh off designing lights for the Colonial Players production of Side Man. Over the years, he did lighting design for Kid Purple, Cabaret, Jacques Brel, and Angel Street and designed lighting and sets for Picasso at the Lapin Agile and The Lion in Winter. He appeared on stage in productions of Rebecca, The Clearing, various years of A Christmas Carol, and Broadway Bound. He directed A Voice of the Prairie and A Christmas Carol for CP and The Vagina Monologues for Dignity Players. In the film world, he helped produce the documentary film Anthem for MYMMedia, which aired nationally on PBS, and is helping to produce their next project, Patterson & Bonaparte. He would like to thank Mickey, his husband of 23 amazing years, for his endless support.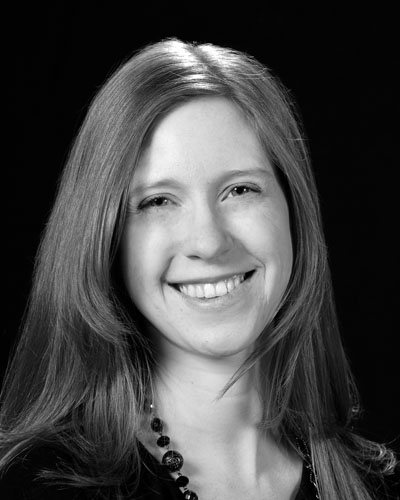 Kaelynn Miller (Costume Designer) Kaelynn returns to the world of costume design after spending about two years working in other production areas. She has been involved with many shows over the last seven seasons, both on the stage and off, in a variety of roles from actress to orphan wrangler to go-button pusher to floor painter to last minute button sewer to Looney Tunes sound effect specialist to smushed-banana cleaner. Previous costume design credits at CP include Shipwrecked! (2014 WATCH award nominee for costume design), Company, and Inventing Van Gogh. At CP, Kaelynn serves as Treasurer and Membership Chair. She pays her bills by working as a customer service representative in the music industry, which actually sort of relates to her Bachelor's degree in Music and Vocal Performance. Love to Wes.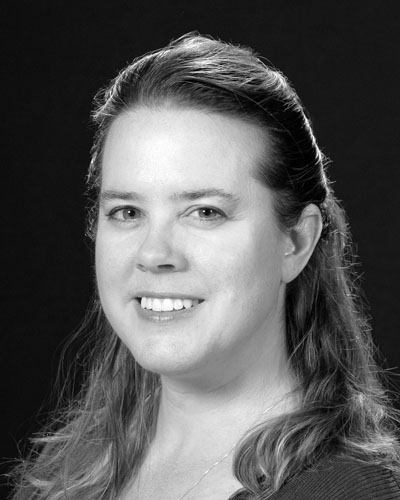 Shirley Panek (Stage Manager) After performing as Louise in last year's Rocket Man at Colonial Players, Shirley took some time off to plan and produce a wedding with her real-life leading man, Jeff Mocho. She now steps backstage as stage manager for this provocative show. Previous production credits at Colonial Players include stage managing 1776 and Bat Boy and designing lights for Communicating Doors, Chapter Two (2012 WATCH lighting award conominee), Moonlight and Magnolias, Trying, and A Few Good Men. Shirley would like to thank Jim for his dedication and trusting her with his amazing cast, Jason for his organization skills and attention to detail, and the rest of the production staff for all their hard work. Break a leg, Natalie! Try not to break Jeff. Love to Jeff, Drew, and Emma.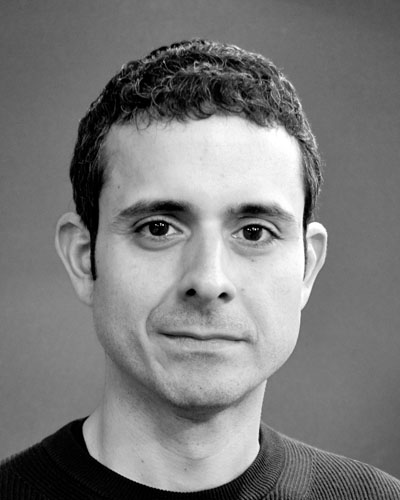 Ricardo Seijo (Set Designer) Ricardo was born in Puerto Rico, where he began his career in set design staging elaborate Star Wars action scenes using LEGOs, sleeping bags, laundry detergent powder, and dominoes. He graduated from Virginia Tech with a degree in architecture and now spends much of his waking life designing schools with Grimm + Parker Architects. He is a founding member of 4 Point Design Collective, with which he collaborated on the sets for August: Osage County and The Full Monty for The Keegan Theater in Washington, DC. He is new to The Colonial Players, but is looking forward to new opportunities for camaraderie with the talented and dedicated group he's found here. He'd like to thank the Venus team for this opportunity, the red chair for keeping quiet, and Mander for the morning bedspread laughs.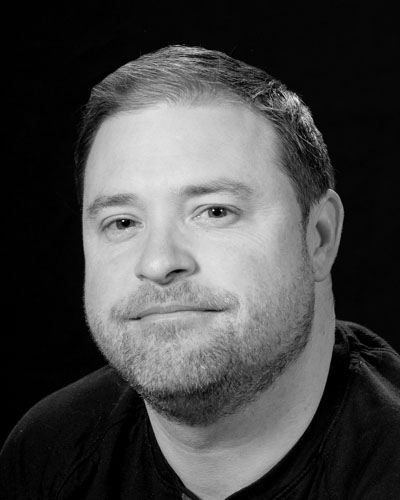 Jason Vaughan (Producer) Jason is delighted to be working again with Colonial Players, this time as producer of Venus in Fur. In past years, he's worked "behind the curtain" as a one-act play director, assistant director, and playwright. He has previously appeared on the stage in performances with Colonial, Dignity Players of Annapolis, and Spotlighters Theater of Baltimore. Jason also serves on Colonial's longrange planning and nominations committees and is busily working on the lobby display for CP's next show, Boeing Boeing. Jason thanks Scott for all his patience and support.