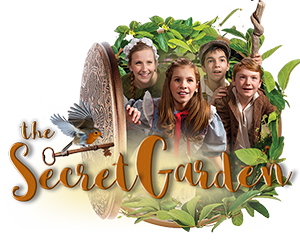 Written by Marsha Norman and Lucy Simon
Directed by Lois Evans
Produced by Charlotte Robinson & Mary Beth Yablonski
Performance dates: April 8 – May 8, 2016
Run time: 2h 15m
This enchanting classic of children's literature is reimagined in brilliant musical style by composer Lucy Simon and Marsha Norman, the Pulitzer Prize-winning playwright of 'Night Mother. Orphaned in India, 11 year-old Mary Lennox returns to Yorkshire to live with her embittered, reclusive uncle Archibald and his invalid son Colin. The estate's many wonders include a magic garden which beckons the children with haunting melodies and the "Dreamers", spirits from Mary's past who guide her through her new life, dramatizing The Secret Garden's compelling tale of forgiveness and renewal.
To download the production postcard for The Secret Garden to share with your friends, visit the Downloads page of our website and look under the Production Postcard heading.
About the Playwright
Marsha Norman is a leading American playwright and the winner of both a Pulitzer Prize and a Tony Award. She received the Tony as well as a Drama Desk Award for best book of a musical for the 1992 Broadway production of The Secret Garden . She also won a Tony and a Drama Desk Award for her 1983 play 'night Mother. Her book for The Color Purple was a Tony nominee for best book of a musical, and she won a Peabody Award for her writing on the HBO television series, In Treatment. A native Kentuckian, Norman was a reporter for the Louisville Times newspaper, and her first play, Getting Out, was produced at the Actors Theatre of Louisville and then Off-Broadway in 1979. The success of Getting Out caused her to move to New York City, where she quickly gained notice in the theater world for 'night Mother. She has numerous writing credits for the stage, screen, and television, and her lines have been delivered by a host of accomplished actors such as Sissy Spacek, Anne Bancroft, Carol Burnett, James Earl Jones, Tyne Daley, and Sally Field. She is the co-director with Christopher Durang of the playwrights program at The Juilliard School and is a former vice president of the Dramatists Guild of America. Norman has Grammy and Emmy nominations and has received numerous grants and awards, including 18 honorary degrees from American colleges and universities.
About the Composer
Lucy Simon is the daughter of Richard Simon, co-founder of book publisher Simon & Schuster, and is part of a musical family. Her younger sister is the popular recording star, Carly; older sister, Joanna, is an opera singer. Lucy Simon began her professional career at the age of 16 singing folk and folk-rock music with Carly while performing as half of The Simon Sisters duo. In the mid-70's, after a number of years away from recording, she released two albums of mostly original compositions. Carly Simon and James Taylor provided backup vocals on half of the songs from her second album. Simon and her husband, David Levine, won Grammy Awards in the Best Recording for Children category in 1981 and 1983. Simon made her Broadway debut as the composer of The Secret Garden , gaining Tony and Drama Desk nominations for Best Original Score. She also composed the music for Doctor Zhivago and for Mama and Her Boys.
About the Director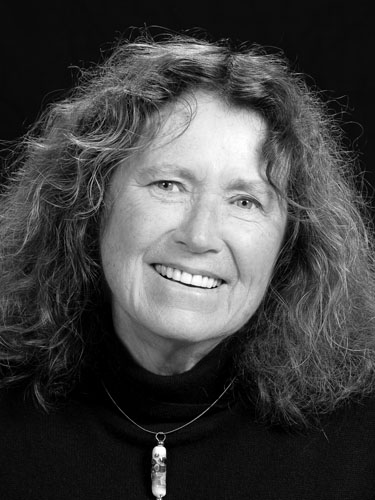 Lois Evans has worked extensively as an actress and a director in Annapolis, Baltimore, and Washington, where she received her graduate degree in Theatre from Catholic University. She acted for four seasons with the University of Wisconsin's Professional Summer Stock Company, where her favorite time in theater as an actress was in Noises Off. Just too much fun! She performed one season as Emily Dickinson in The Belle of Amherst, a role she reprised at The Colonial Players and The Surry Opera Company in Maine. This season at Colonial Players she appeared as Cora Swanson in Morning's at Seven, for which she was nominated for a WATCH award. Several seasons ago she directed True West for The Bay Theatre Company and Crimes of the Heart and Collected Stories for Dignity Players. At The Colonial Players she directed Enter the Guardsman, which won The Ruby Griffith award for Best Community Theatre Production in the Washington area, as did her earlier production of A Little Night Music. Lois taught for many years in the English Department at USNA, where she directed for the Masqueraders, the academy's drama group, as well as directing the big old wonderful musicals for the music department: Pajama Game, Oklahoma, Damn Yankees, and Into the Woods to name a few. Lois works as a potter, a fiber artisan, and a flamework bead maker, all of which she loves to share with her grandchildren and husband, Bart. In November she will be teaching a Creative Nonfiction class at The John C. Campbell Folk Art School right outside Ashville, North Carolina. Go on line and read about the school; you'll love it!
About the Music Director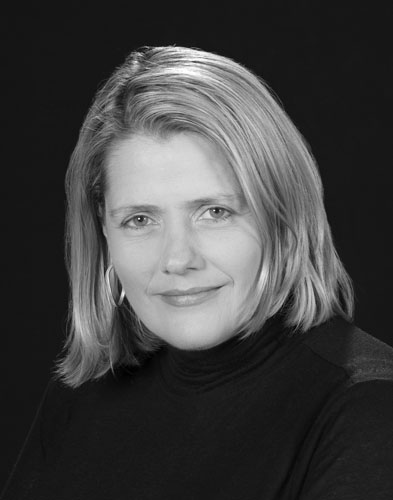 This is Wendy Baird's first time music directing with Colonial Players. She has been performing on the musical theater stage, in the studio, and with big bands and orchestras for more than 30 years. She's performed at CP most recently as Meredith in Bat Boy, the Musical and Marmee in Little Women, the Musical. Also at CP: the Actress in Enter the Guardsman (Ruby Griffith Award, 2007), Sara Jane Moore in Assassins, Germaine in Picasso at the Lapine Agile, Mrs. Johnstone in Blood Brothers, Jacques Brel…, and Is there Life After High School?. Other favorite roles include Diana in Next to Normal at Red Branch Theatre Co., where she played the adult woman in Spring Awakening last year. Dignity Players' productions include Vanishing Point (Aimee Semple McPherson), Triumph of Love (Corinne), and The Vagina Monologues. Other favorite roles in the MD/DC area include: Rona in Spelling Bee at ASGT, Mrs. Lovett in Sweeney Todd, the Witch in Into the Woods, Nola/P. Burke in Weird Romance, and Ilona in She Loves Me. By day, Wendy is president of Insight180, a brand consulting and design firm in Ellicott City.
About the Choreographer
Carol Cohen is delighted to have been asked to stage and choreograph musical numbers for The Secret Garden . She saw the original Broadway production on a Colonial Players trip to NYC with the Stan Morrow group and fell in love with the magic of the play. Carol has a background in ballet, modern dance, and tap. She was the principal movement director for Kaleidoscope for 20 years. Carol was last seen as Ida Bolton in Colonial Players' November production of Morning's at Seven. Thank you, Lois, for your guidance and believing I could help you with your vision.
Director's Notes
"WIn Frances Hodgson Burnett's classic The Secret Garden , ten-year-old Colin Craven exclaims and proclaims with excitement, joy, and hope for the future that he intends to make great scientific discoveries and that these discoveries "will be about Magic." He goes on to say to his eleven year-old cousin, Mary Lennox: Magic is a great thing and scarcely anyone knows anything about it except a few people in old books – and Mary, a little, because she was born in India, where there are Fakirs. I believe Dickon knows some Magic, but perhaps he doesn't know he knows it. He charms animals and people. I'm sure there is Magic in everything only we have not sense to get hold of it and make it do things for us! He ends with: "Magic, Magic is in me!" All this from an invalid boy who has "never seen the sun rise." In our musical production of The Secret Garden , we introduce you to the children who have the Magical ability to transcend pain and loss and embrace the future with grace and hope, bringing with them the adults who have been stunted and deluded by their pain and loss. Colin's message and, I believe, Burnett's message to us is to embrace the Magic within us and the Magic in Nature around us. In our production we only hint of time and place. We use one piece of furniture throughout, trying to suggest with use of lights, texture, shapes, and movement the subtle changes that take place. Perhaps this may take you into the world of the Magic of The Secret Garden ."
– LOIS EVANS
The Cast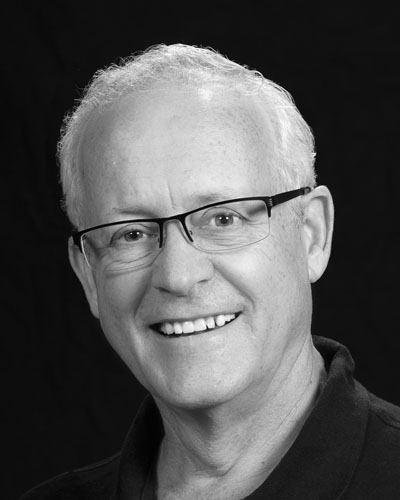 Greg Anderson (Lieutenant Peter Wright) - Greg feels blessed to be in this show, working with this terrific cast and crew and once again singing and dancing with daughter Kaitlin. A few months back, you might remember Greg as that strange husband, David Crampton, in that wonderful play, Morning's At Seven … he certainly remembers you laughing! Greg's favorite roles at CP include the Ghost of Christmas Present in A Christmas Carol as well as Shuffles, the Green Grocer, in Ernest in Love. His all-time favorite roles elsewhere include Bobby Dwayne Dillahunt; Fred Gailey (U.S. stage premiere); Leon Tolchinsky; Dr. Nikolai Zubritsky; Bob Cratchit; Teddy Roosevelt Brewster; Andrew Makepeace Ladd III; The Tin Woodman; G.W. Nethercott; Ken Gorman; Hysterium; Miles Gloriosus; President Art Hockstader; Billy Carewe; and especially Santa in The Elves Who Saved Christmas, written and produced by daughter Tiffany Shannon. Greg thanks Suzanne for her love and support, and appreciates Lois and Wendy extending this opportunity. Keep wondering, but keep smiling!!"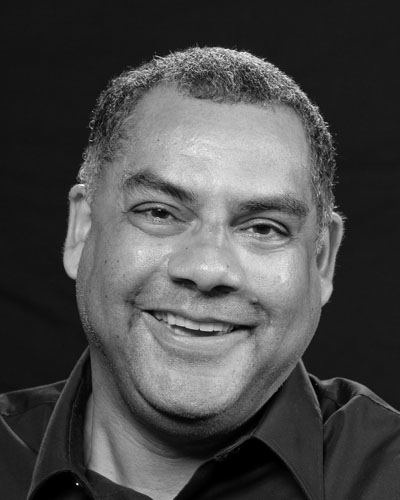 Aubrey Baden III (Fakir) - Aubrey is thrilled to be performing in his tenth production with Colonial Players. An English teacher at Broadneck High School, Aubrey has been active in community theater for more than 35 years, performing in venues such as Annapolis Summer Garden Theatre, Dignity Players, Merely Players, The Chesapeake Music Hall, and, most recently, 2nd Star Productions in The Music Man. Favorite roles at Colonial include Walter E. Parsons in Inspecting Carol (his first Colonial show), Jacob Marley in one of the productions of A Christmas Carol, and the guard in Frozen. Aubrey thanks Lois, Carol, and Wendy for letting him perform with a tremendously talented and dedicated cast. He also thanks his family and friends for always supporting his theatrical pursuits.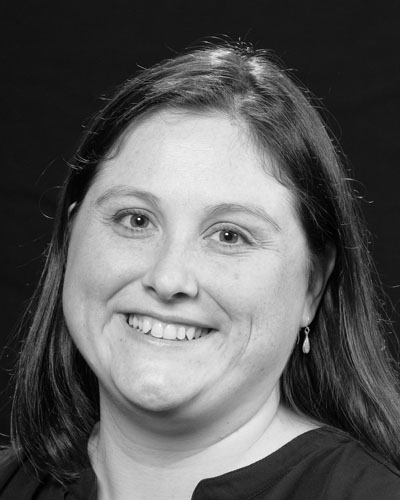 Erin Branigan (Betsy/Mrs. Winthrop) - Erin is excited to be making her Colonial Players debut in The Secret Garden . Other recent performances include Dogfight, Triumph of Love, A Year With Frog and Toad, and Avenue Q (Red Branch Theatre Company); Ragtime and Urinetown (HCC Arts Collective); and Romeo and Juliet, The Tempest, and Twelfth Night (Maryland Shakespeare Company). When she's not on stage, Erin can most often be found writing and editing. Thank you for supporting the performing arts!"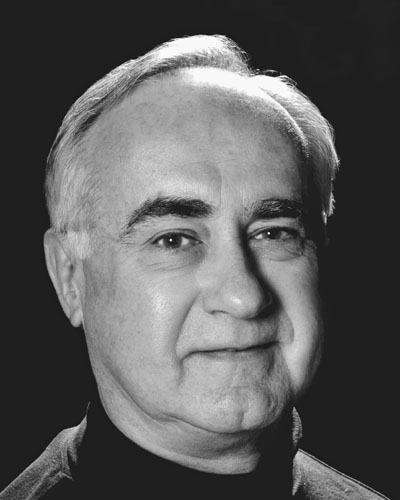 Danny Brooks (Ben Weatherstaff) - Danny is appearing in his 21st CP production and his 80th overall. His favorite CP roles include Chater (Arcadia), Scrooge (A Christmas Carol), Niels Bohr (Copenhagen), and Bardolph (Lettice and Lovage). Some of his favorites elsewhere include Felix (The Odd Couple), Saunders (Lend Me a Tenor), Whiteside (The Man Who Came to Dinner), and Atticus (To Kill a Mockingbird). Thanks to Lois and Wendy for giving me this opportunity!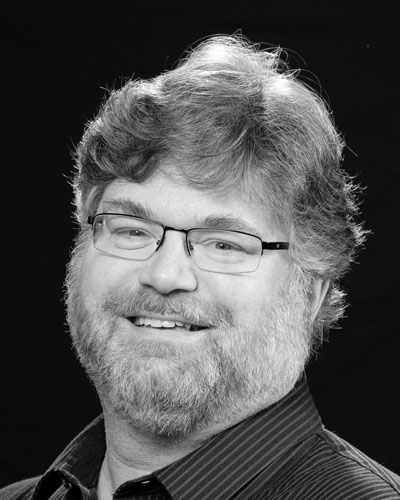 Kevin Cleaver (Dr. Neville Craven) - The Secret Garden marks Kevin's third production with The Colonial Players. Previously, he appeared in Jekyll and Hyde (Lord Savage) and A Christmas Carol 2010 (Ghost of Christmas Present). Recent local appearances have been with 2nd Star Productions (The Music Man-Quartet), ASGT (The Addams Family Caveman-ancestor), and Theatre at AACC (The Phantom of the Opera-Andre). Kevin is a member of the Red Branch Theatre Company in Columbia, where he also performed the role of Horton in Seussical, the Musical. He recently completed a personal CD project, "In a City of Strangers"; check it out at CDbaby.com or on iTunes. When not performing, Kevin works in the Neonatal ICU at AAMC.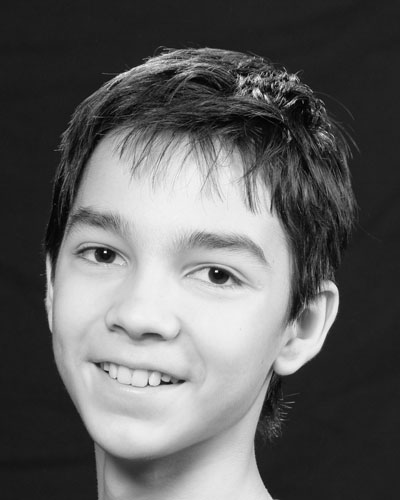 Samuel Edward Ellis (Dickon) - Sam is an eighth grade homeschooled student from Millersville. Theater credits: Ford's Theatre: A Christmas Carol (Tiny Tim, Young Scrooge, Turkey Boy), 2014 Gala; Signature Theatre: Crossing, In Concert; The Talent Machine: Peter Pan (Peter Pan), Camp Rock (Nate), Once On This Island (Agwe), Lil' Abner (Scragg), Bring It On, The Talent Machine holiday shows; Children's Theatre of Annapolis: Bugsy Malone (Dandy Dan), The Little Mermaid (Sebastian), A Tribute to Roald Dahl. Along with other on-camera credits, Sam stars in the short film, Cowlick, due to hit film festivals in 2016. In the fall of 2016, Sam will begin his high school journey in the Performing and Visual Arts Magnet Program of Anne Arundel County, majoring in theater. In his spare time, he loves playing piano and performing magic tricks. Sam is very excited to be in his first production with Colonial Players!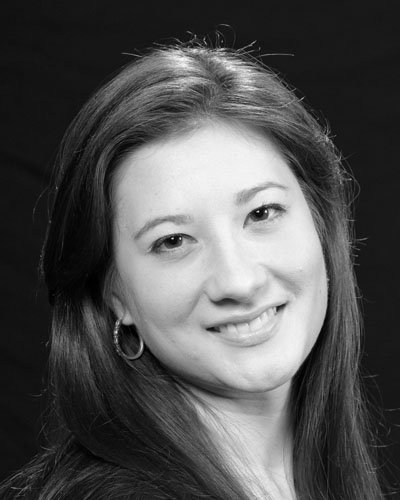 Lindsay Espinosa (Lily Craven) - Lindsay is excited to be making her debut with Colonial Players. She recently returned to Annapolis after receiving her bachelor's and master's degrees at Baldwin Wallace College and Colorado State University. During her last year at CSU, she was an apprentice artist with Opera Fort Collins and was awarded an Honorable Mention in the Denver Lyric Opera Guild's competition. Other roles include: Adina (Elixir of Love, Donizetti), Laurie (The Tender Land, Copland), and Young Heidi (Follies, Sondheim) at OFC; Celie (Signor Deluso, Pasatieri), Nella (Gianni Schicchi, Puccini), La Fée (Cendrillon, Massenet), and Gabriel (The Creation, Haydn) at CSU; Zerlina (Don Giovanni, Mozart), Gontran (Une Education Manqée, Chabrier), Musetta (La Bohème, Puccini), at BWC. She has auditioned for many young artist programs this year and is awaiting responses from the Miami Music Festival, Classical Singer Competition, and the Annual Vocal Competition with Annapolis Opera.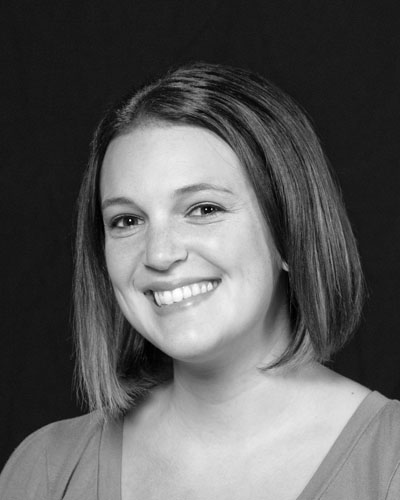 Kaitlin Fish (Claire Holmes/Dance Captain) - Kaitlin is thrilled to be returning to the Colonial Players stage and once again sharing it with her father, Greg Anderson. She was most recently seen playing Ethel Toffelmier in The Music Man with 2nd Star Productions and Fred's Wife in A Christmas Carol with Colonial Players. Kaitlin would like to give a huge thank you to Lois, Wendy, Carol, and the rest of the production staff for this amazing opportunity to be part of such a beautiful show. She'd also like to thank the wonderful cast members, who have felt like family from the first rehearsal. She can't imagine "dying of cholera with style" or playing the death scarf game with a better group of people!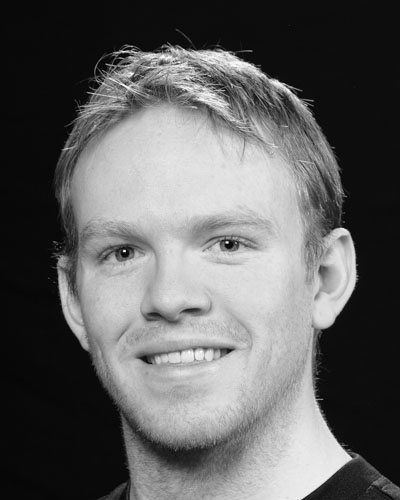 Kyle Gonzalez (Lieutenant Shaw) - Kyle is elated to be back at Colonial Players for his second production since moving to Annapolis from Colorado in 2013. He portrayed Corporal Hammaker in A Few Good Men at CP and Bill Lawlor in ASGT'S 42nd Street. Kyle sends a shout out to his phenomenal students and the Severna Park High School faculty. He would like to thank his incredibly supportive family and his husband, Christian: "Tesoro, gracias por aguantar la locura y el estúpidez que triago. Te quiero tanto."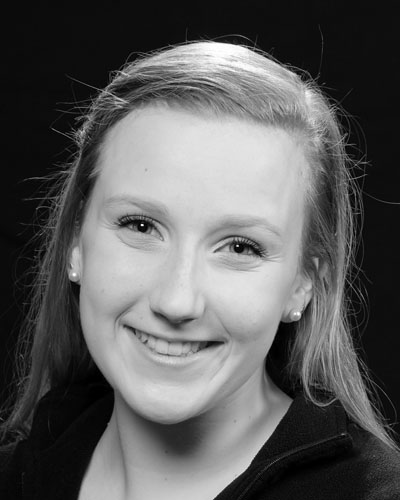 Ella Green (Martha) - Ella is a junior at Severn School in Severna Park. She regularly performs in shows at the Children's Theatre of Annapolis, including the roles of Kate (Legally Blonde), Fairy Godmother (Shrek the Musical), Winifred Banks (Mary Poppins), and many more. Ella is also frequently in productions with Severn School's Water Street Players. She has been seen as Chastity in Anything Goes, The Witch in Big Fish, Titania in A Midsummer Night's Dream, and The Duchess in Nice Work If You Can Get It. Ella has been dancing since she was a young girl and now studies dance at Creative Force Dance Center. Ella also studies voice at The Peabody Institute Prep School with Carol Cavey-Miles. "I would like to thank my mom, dad, brother, and friends for always supporting me in doing what I love. And a huge thanks to the artistic staff. It has been such an amazing learning experience for me and I couldn't be happier!"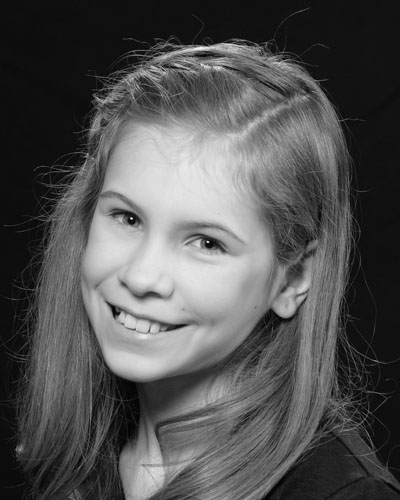 Madi Heinemann (Mary Lennox) - Madi is excited to make her debut with The Colonial Players. She was last seen as Jane Banks in Mary Poppins with Children's Playhouse of Maryland. Although Madi's favorite place is on stage, you can also find her participating in choir, Girl Scouts, student council, altar serving, and playing at home. She would like to thank Ms. Lois for pushing her to bring out Mary Lennox; Ms. Wendy for helping her with all the tough music and driving her to/from rehearsals; Ms. Nancy for helping perfect her British accent; Ms. Carol for her choreography, especially the Hindu speaking chants; Ms. Fran and Ms. Paige for making her look like Mary; and the wonderful cast and crew for their hard work and commitment to making the show great! Finally, she would like to thank her family and friends for their love and support.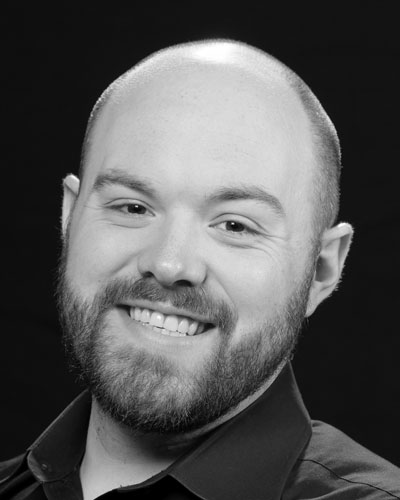 Cory Jones (Major Holmes) - Cory is grateful for the opportunity to make his Colonial Players debut in this wonderfully exciting show! Selected recent roles include Mr. McGregor in Red Branch Theatre Company's world premiere of Peter Rabbit: A New Musical, Frog in A Year with Frog and Toad (also at Red Branch), and Father in Howard Community College Arts Collective's production of Ragtime. He's grateful to friends and family for all their support, and the wonderful creative team for bringing this show to life!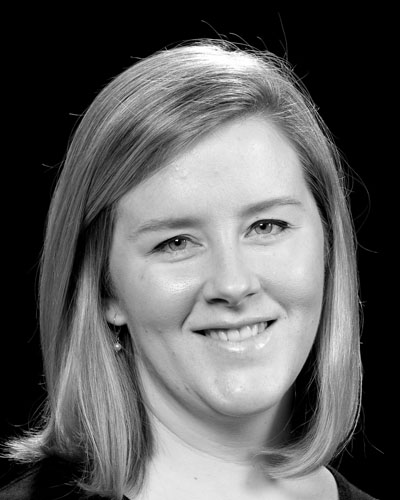 Heather McMunigal (Rose Lennox) - Heather is delighted to make her Colonial Players debut in The Secret Garden . Heather grew up performing in musical theater from a young age and received her Bachelor of Arts in Music (voice) from Penn State University. Heather remains an active singer and has worked for nonprofit arts organizations for several years. Heather now helps to "Save the Bay" working for the Chesapeake Bay Foundation and lives not far from the theater in downtown Annapolis. Many thanks to the cast and creative team for making this experience a wonderful reentry into musical theater.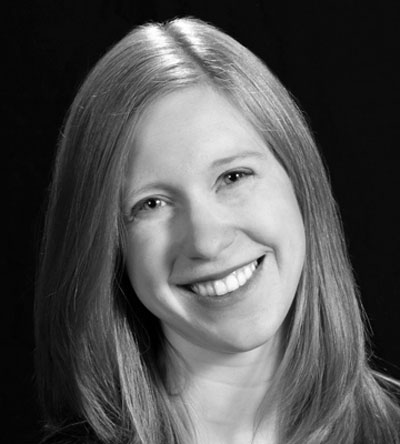 Kaelynn Miller (Alice) - Kaelynn is delighted to be back on the CP stage! This is her seventh season with CP, and she has volunteered both on the stage and off in a variety of roles, from actress to go-button pusher to steampunk wig maker to Looney Tunes sound effect specialist to smushed-banana cleaner. Kaelynn currently serves as Treasurer on Colonial Players' Board of Directors. To pay her pesky bills, she works in the music industry as a customer service representative for an instrumental accessory distributor, where some days she actually gets to use her bachelor's degree in Music. If you are watching this performance on May 6, 7, or 8, please note that the role of Alice will be played by Kaelynn Bedsworth – because only Kaelynn would be marrying a man who is so supportive and patient that he was totally fine with her being in a show literally ON their wedding day. Wes Bedsworth, I love you!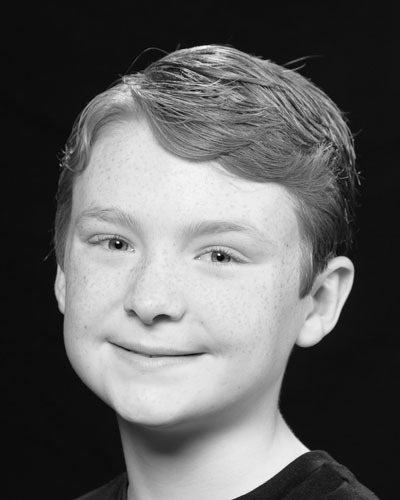 Reid Murphy (Colin Craven) - Reid is thrilled to make his debut at Colonial Players. Reid is an 11-year-old fifth-grader who works hard and plays hard. He enjoys playing soccer and hanging out with friends, but mostly loves being on stage. Most recently seen in Holiday Magic with The Talent Machine, Reid has also performed in Peter Pan and Camp Rock with The Talent Machine and in Haphazardly Ever After, Bugsy Malone Jr., and The Canterville Ghost with Children's Theatre of Annapolis. Reid would like to thank the cast and wonderful team of directors and producers for all of their guidance and support.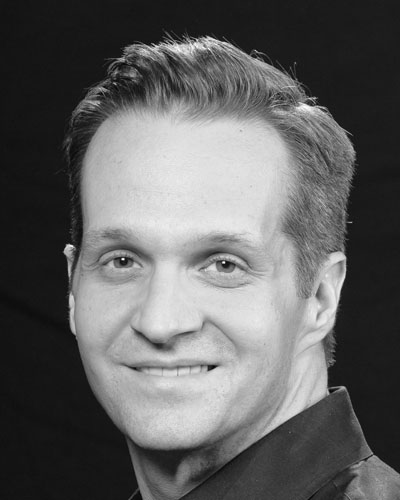 Justin T. Ritchie (Archibald Craven) - Justin is excited to be making his Colonial Players debut in The Secret Garden . Though it has been more than 10 years since his last time on a musical theater stage, he feels like he's home! Justin has appeared on the stages of DC area theaters including Signature Theatre, The Keegan Theatre and the Actor's Theatre of Washington. In his time away from the theater, Justin has been a busy cabaret performer with shows in DC, New York, Chicago, and Fort Lauderdale. His one-man show, On My Way Here, was nominated for a WAMA award. Justin also won the 2013 MAC (Manhattan Association of Cabarets) award for the show, Tonight, New York City. In June 2014, Justin released his first recording, Feels Like Home. "To Lois and Wendy – heartfelt thanks for casting me in this beautiful show with such a stunning cast. To Jason – all my love." www.justinthomasritchie.com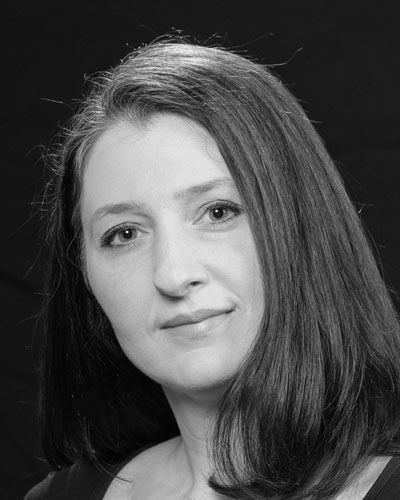 Cristina Shunk (Mrs. Medlock) - Cristina performed most recently at Annapolis Summer Garden Theatre in The Mystery of Edwin Drood (ensemble), Into The Woods (Jack's Mother), Swing, Xanadu (Euterpe) and Anything Goes. She's also appeared in various productions with The Pasadena Theater Company and Red Branch Theatre. Cristina is excited to make her debut appearance with The Colonial Players. The cast and crew for this show have been wonderful. Most importantly, she'd like to thank her family for putting up with her occasional theatrical endeavors. "Performing is food for the soul, and The Secret Garden has given me a feast."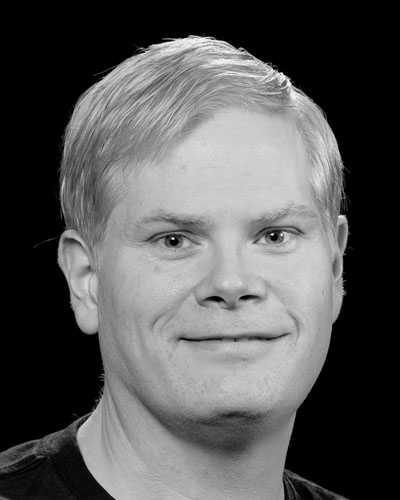 Kory Twit (Captain Albert Lennox) - Kory is happy to be part of this great cast for his debut with Colonial Players. He was most recently seen as Lamar in Godspell with Silhouette Stages. Kory is particularly happy to be part of this show because since childhood he has loved The Secret Garden , a story of children being transformed through stubbornness into love and changing the adults around them. As an uncle and elementary school ESOL teacher, he is happy to say that he has been forever changed by "his" kids. Kory wants to thank family and friends for love and encouragement and his Lord Jesus for the joy in the journey. Soli Deo gloria.
The Production Staff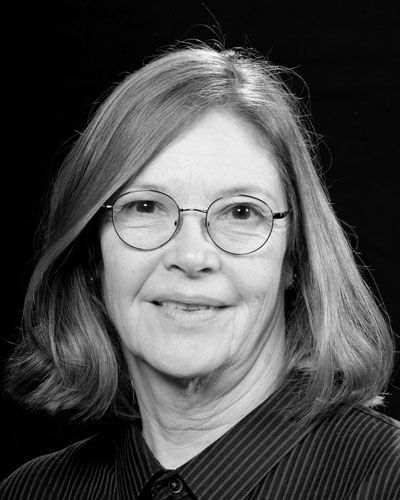 Jean Carroll Christie (Costume Coordinator) Since 1969, Jeannie has been involved in many different aspects of theater at Colonial Players and elsewhere in the community. Of all the different aspects of the theater, costuming and lighting have been her favorites: for costuming, from A Christmas Carol to Over My Dead Body to Enchanted April to Enter the Guardsman to Stones in His Pockets to The 39 Steps; and, for lighting, The Runner Stumbles to A Christmas Carol to Dancing at Lughnasa to Death of a Salesman. Using lights and fabric is the same as painting on canvas to Jeannie. Presently, she is serving on the CP Board as the Production Director.
Julien C. Jacques (Sound Designer, Effects) No stranger to Colonial Players, Julien has been involved with Colonial over the last 10 years in areas ranging from directing The Veritas Machine in 2000, to filming projections for Bat Boy in 2014 and Annie in 2013 to, this year, consulting on Venus in Fur. He has run lights and sound for many theater companies in the area, including Bay Theatre, Summer Garden Theatre, and Dignity Players, where he had the pleasure of designing sound and projections on several plays, most recently The 39 Steps. Outside of the theater Julien is a producer, director and director of photography for film, working on an assortment of projects such as Anthem in 2012 with Make Your Mark Media, which had a national broadcast on PBS, and Patterson & Bonaparte, a documentary currently in production.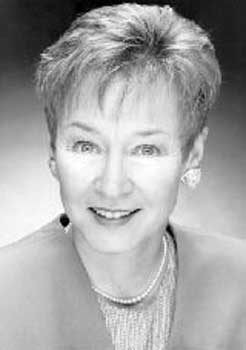 Nancy Krebs (Dialect/Vocal Coach) Nancy is very happy to be working with The Colonial Players on this wonderful production. She is currently the Resident Vocal/Dialect coach for the Annapolis Shakespeare Company, where credits include: Three Sisters, It's a Wonderful Life: A Live Radio Play, As You Like It, Poe, Tale of Two Cities, Two Gentlemen of Verona, Midsummer Night's Dream, Sense and Sensibility, Pride and Prejudice, Cymbeline, The Comedy of Errors, Twelfth Night, Our Town, Hamlet, Romeo and Juliet, Merry Wives of Windsor, and Macbeth. Other credits include – Studio Theatre: Constellations, Animal (World premiere), The Habit of Art, (American Premiere) The Enda Walsh Festival: The Walworth Farce and The New Electric Ballroom; Rep Stage: I Am My Own Wife, A Young Lady of Property, Boeing Boeing, Home, Yellowman, The Temperamentals, Or, Barrymore, and Two by Barrie; Olney Theatre Center: Guys & Dolls, Hay Fever, Once on This Island, Angel Street, Witness for the Prosecution, Charlie's Aunt, Blithe Spirit, Carousel, Lend Me a Tenor; Everyman Theatre: The Crucible, Red Herring, My Children! My Africa!, Blues for an Alabama Sky, Watch on the Rhine, Cripple of Inishmaan, Candida, Betrayal, Sight Unseen, Turn of the Screw, I Am My Own Wife, Our Town (choral composer/arranger); Bay Theatre Company: Master Harold… and the Boys, The Norman Conquests: Table Manners. Nancy teaches voice in the Theatre Department of the Baltimore School for the Arts, operates her own studio (The Voiceworks), and is a singer/songwriter and musician. She has been a professional actor since 1975 and belongs to AFTRA, SAG, AEA and VASTA.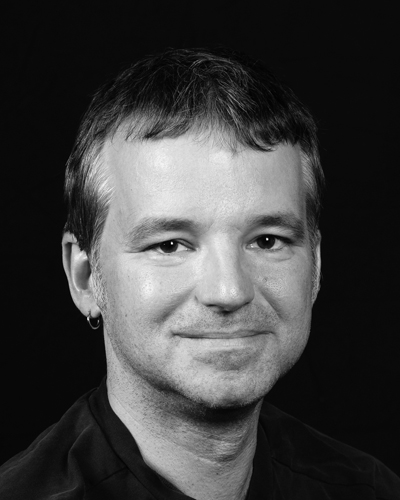 Eric Lund (Lighting Designer) The Secret Garden is Eric's fourth show working on lighting design this season. He designed lighting for our most recent show, Boeing Boeing, was nominated for a WATCH Award for best lighting for his work on Side Man in October, and teamed up with Alex Brady on the design for Venus in Fur in January. Eric has worked extensively at Colonial Players and other theaters in the Annapolis area, including Dignity Players, where he appeared in several productions and also served as lighting designer. He appeared on the CP stage in productions of Rebecca, The Clearing, and various years of A Christmas Carol. He played Andrew at Bowie Playhouse in Someone to Watch Over Me, winner of the Ruby Griffith award, and Eugene in Broadway Bound for Vagabond Players. Production credits at CP include directing Voice of the Prairie and the 1993 and 2000 productions of A Christmas Carol; lighting design for Frozen, Kid Purple, Picasso at the Lapin Agile (also set design), Cabaret, Jacques Brel, and Angel Street; and set design for CP's The Lion in Winter. He thanks his husband, Mickey, for … well … basically everything.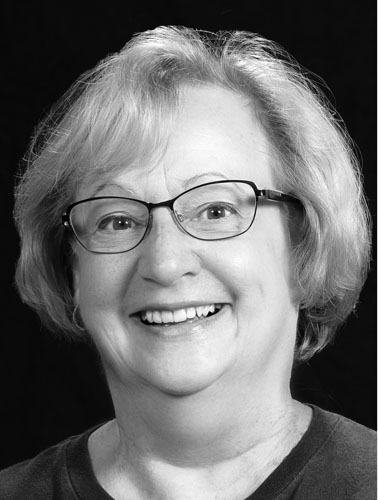 Andy McLendon (Stage Manager) The Secret Garden is another "for the love it" project for Andy, who enjoys working with this amazingly creative and talented cast and staff. Andy was stage manager earlier this season for Morning's at Seven. Associated with Colonial Players since the 1970's, her task of choice has been that of stage manager. Memorable productions at CP include Closer Than Ever, The Robber Bridegroom, Prelude to a Kiss, They're Playing Our Song, Enter the Guardsman, Cabaret, Blood Brothers, and A Christmas Carol.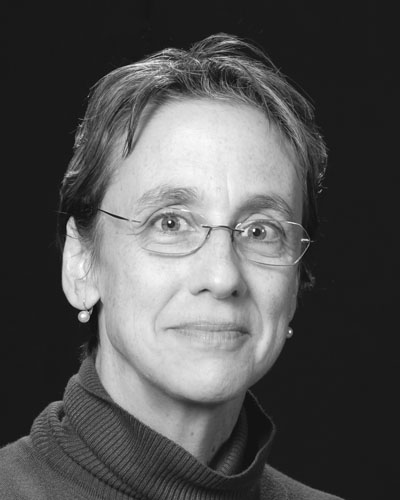 Laurie Nolan (Set Designer) Laurie has been working on sets at Colonial Players off and on since the late 1970's. She particularly enjoys the more "arty," or less literal, design concepts: These Shining Lives, Copenhagen, the shape of things, Enter the Guardsman, Road to Mecca. She also loved working on sets for Dignity Players, especially Almost Maine, Art, and Stones in His Pockets. Lois's concept for this show was particularly intriguing, as the lights, set, and costumes had to help tell the story with very little furniture. This has been an amazing and fun challenge. By day, Laurie owns Art Things in West Annapolis a shop founded by her mother, Lydia, 50 years ago this year. Lydia was a huge fan of this theater!.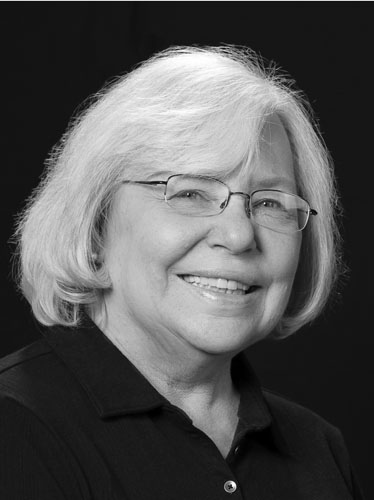 Charlotte Robinson (Co-Producer) Charlotte has worked behind the scenes with Colonial Players for more than 25 years. She is happy to be working on The Secret Garden again after doing props for CP's 1996 non-musical version directed by Barry Christie. She was co-producer for Trying with Mary Beth Yablonski three years ago and worked on props for Side Man earlier this season. Charlotte also conducted a CP workshop last year on stage managing with Andy McLendon. She has worked on other CP shows such as A Christmas Carol, The Spitfire Grill, and Cinderella Waltz. Thanks to everyone who worked together to stage this beautiful show!"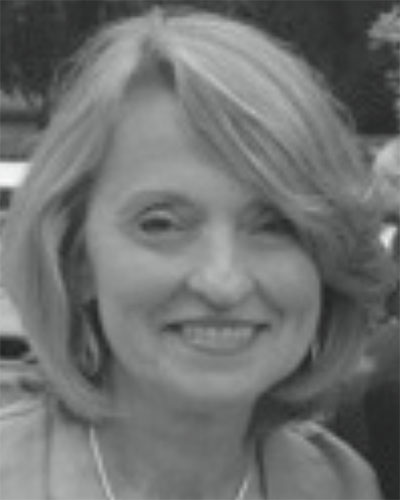 Constance Robinson (Properties Designer) In the past, Connie has volunteered as marketing assistant, graphic designer, and box office assistant for The Colonial Players and is on the current Marketing Committee. She collected props for Collected Stories at Dignity Players theater. For The Colonial Players, Connie was properties designer for: In The Next Room, Or The Vibrator Play (received a WATCH nomination), Annie, Dead Man's Cell Phone, Rocket Man, A Christmas Carol, Watch on the Rhine, Sherlock's Last Case (received two WATCH nominations), and Boeing Boeing and also assisted with set decorating. Connie thanks her husband, John, for his help with picking up or modifying props. She thanks her family and friends for loaning personal belongings for set props and for their enthusiastic support.
Mary Beth Yablonski (Co-Producer) Mary Beth has been active with Colonial Players for 32 years. She served on the Board of Directors as treasurer and has been involved in many productions as stage manager, production manager, and collector of props. Mary Beth ushers and works annually on the CP subscription committee. She sings with the Annapolis Chorale, and recently retired from the Kennedy Krieger Institute. She is a volunteer at Baltimore Washington Hospital.