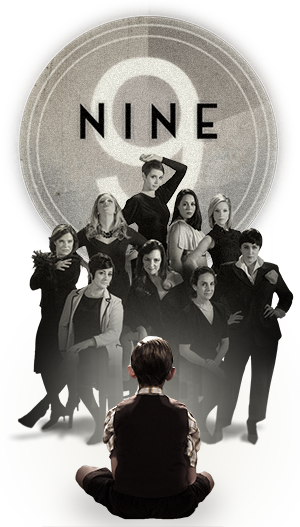 Book by A. Kopit
Music and Lyrics by M. Yeston
Adapted from the Italian by Mario Fratti
Directed by Ron Giddings
Produced by Carol Youmans
Performance dates:
March 31 - April 30, 2017
Run time: 2h
Nine is the story of a film director, the celebrated Guido Contini, and his attempts to come up with a plot for his next film as he is pursued by hordes of beautiful women, all clamoring to be loved by him and him alone. Flashbacks reveal the substance of his life, which will become the material for his next film: a musical version of the Casanova story.

To download the production postcard for Nine to share with your friends, visit the Downloads page of our website and look under the Production Postcard heading.
About the Author/Lyracist/Composer
Two Tony Award winners -- Arthur Kopit and Maury Yeston -- corroborated on the book, lyrics, and music for the Broadway hit Nine, winner of the 1982 Tony for best musical. Kopit is a two-time Pulitzer Prize finalist for his plays Wings and Indians, which also received Tony nominations for best play. He won what is now known as the Drama Desk Award for best play in 1962 with the intriguingly-titled Oh Dad, Poor Dad, Mamma's Hung You in the Closet and I'm Feelin' So Sad. Yeston won two Tonys for best musical score for Nine and Titanic. He also was one of the composers of the Tony-nominated score for Grand Hotel. Following their success with Nine, Kopit and Yeston wrote a musical based on The Phantom of the Opera, but Andrew Lloyd Webber beat them to Broadway with his smash hit. The two Americans reluctantly shelved their musical, later reviving it as a four-hour, two-part NBC miniseries under the title Phantom.
About the Director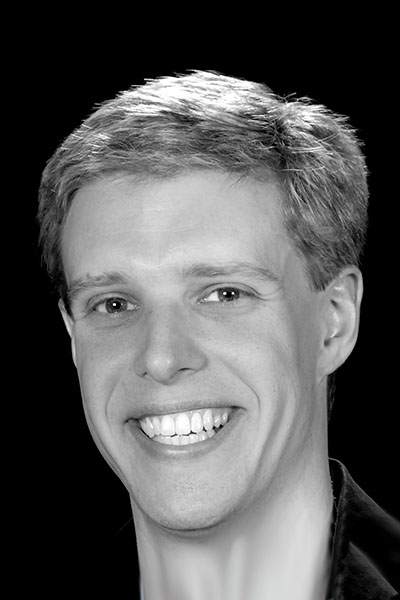 Ron Giddings is an award-winning actor, director, and choreographer who received his BA from Loyola College of Maryland in Theatre and Writing and his MA in Arts Administration from Goucher College. As the founding Artistic Director of Standing O Productions and a former Artistic and Education Director of Colonial Players, he has directed Wonder of the World, Moonlight and Magnolias (WATCH Best Play and Best Director nominations), Mr. Marmalade, two 24-Hour Projects, and was awarded the Ruby Griffith Award for Overall Production Excellence in 2007 for his production of Urinetown; the Musical at ASGT as well as for Best Achievement of a Play in 2013 for Shipwrecked! at Colonial Players. He has acted in the area with Dundalk Community Theatre, Cockpit in Court, Dignity Players, Annapolis Summer Garden Theatre, Moonlight Troupers, 2nd Star, Colonial Players, Phoenix Festival Theatre, the Maryland Arts Festival, and Standing O. He most recently appeared as Edgar/Bat Boy (WATCH award for Outstanding Lead Actor in a Musical) in the much-heralded Bat Boy: The Musical; as Frank Abagnale, Jr. in Catch Me If You Can; and as Nick in Who's Afraid of Virginia Woolf? (WATCH award for Outstanding Featured Actor in a Play).
About the Music Director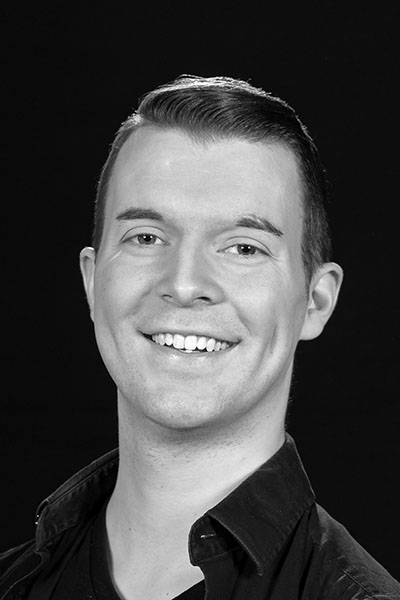 Andrew Gordon is honored to have returned to Colonial Players alongside a tremendously talented cast and brilliant production team, having last appeared in 2003's A Christmas Carol. An analyst for an IT company by day, he pursued a double major in Mathematics and Piano Performance at New York University, during which he interned with the Broadway revival of Godspell and worked as an audition/workshop pianist for the New York productions of Wicked, Newsies, Chicago, and Porgy and Bess. As a composer, Andrew has premiered original works at New York City's 54 Below and Washington, D.C.'s Signature Theatre. His credits as a dancer include West Side Story at Manhattan's Skirball Center for the Performing Arts, Can-Can, Damn Yankees, and Evita, among others. A recent recipient of WATCH Award nominations for his choreography for The Music Man and Guys and Dolls with 2nd Star Productions. Andrew will serve as choreographer for Mary Poppins (2nd Star) and The Full Monty (ASGT) this season. Sincere thanks and love go out to Jerry, who greets him with nothing but smiles and patience, the incomparable Jeannine Case, who taught him everything he knows about music, and his endlessly supportive family, without whom he would truly be lost. He dedicates this performance to the beautiful memory of his grandparents.
Director's Notes
To me, Nine is about so many things. Certainly, at its core, it is about a man in crisis. Guido is unsure of what will be the inspiration for his next hit film, but this sophisticated musical operates on a variety of levels. As a director, Guido is having an artistic block. He has created a reputation that cannot be sustained…the need to top himself with every film. His adoring fans mob him, crying "genius!" and calling his work "life-changing," but the thing about Guido is that there will never be enough. There can never be enough praise, enough prizes, enough women, enough acclaim.
One of the two most crucial lines in the musical comes from the Greek Chorus character of Our Lady of the Spa. She tells Guido, "you must choose." It is really the central theme of the show for me. There are consequences for every decision. Part of being an adult, "getting tall," is about making choices. This line is echoed at the end when Young Guido sings, "knowing you have no one if you try to have them all." Guido needs these women so desperately because they help him hide. He can choose which aspects of himself he wants to share with each of them, which is far easier than being vulnerable or real with any one of them. One of the main touchstones for me through the process comes from novelist Olga Grushin. "Geniuses love their own fire, their own brilliance reflected in those around them, and there will always be someone whose mirror is brighter, or else newer and thus more given to reflections, than your own." I shared this quote at the first rehearsal, because it is so important to me that Guido's flitting from woman to woman be about much more than sex. Additionally, there is something scary about the women in this show. They are menacing and intensely aggressive in their desire. They each want Guido for themselves, which of course, can never be. Two quotes from reviews of 8½, the film upon which the musical is based, also helped me focus on the themes. "Who will you be at the most crucial moment of your life?" and "As image piles on image and then fantasy becomes indistinguishable from the reality, the viewer may get lost in a maze of dazzling incoherence." Guido's mental breakdown, which allows the audience to view both reality and the world within his head simultaneously, is such an important pillar upon which the musical stands. This is his darkest moment, but also the moment of his greatest inspiration. As audience members, we delight in the fantasy sequences of "Folies" and "Be Italian," huge production numbers, but we cannot forget that the battle for Guido's soul is also taking place before our eyes, and sacrifices must be made.
– RON GIDDINGS
The Cast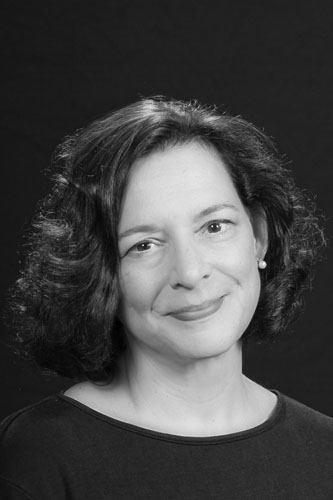 Debbie Barber-Eaton (Sarraghina) - Debbie holds a degree in Musical Theatre from The Catholic University of America. A director, performer, and acting coach, she has worked in local and regional theater and has a particular interest in the genre of cabaret. Debbie last appeared at CP as Martha in Who's Afraid of Virginia Woolf?, earning a WATCH Award nomination for best lead actress in a play. Other favorite roles include Hattie in Follies for Signature Theatre; Sonja in They're Playing Our Song (Ruby Griffith Award for CP); Rose in Gypsy; Pam in Baby (Ruby Griffith Award for CP); Adelaide in Guys and Dolls; Pistache in Can-Can; Mrs. Lovett in Sweeney Todd; and the delicious Lady Macbeth, for which she won a CP Acting Award. Debbie recently directed Calendar Girls for CP and Guys and Dolls for 2nd Star Productions, which garnered the Ruby Griffith Award for All Round Production Excellence and a WATCH nomination for Debbie for her direction. Debbie is proud to have received the final directing award given by CP for her direction of The Robber Bridegroom. "Ron, thanks for encouraging me to audition; you know I adore you. As ever, my love and thanks to my dearest beloveds: Neal Andrew, Eddie, Paul, Donna, Cathy, Casey, and my Diva pals. To Jason Vellon, with all my love."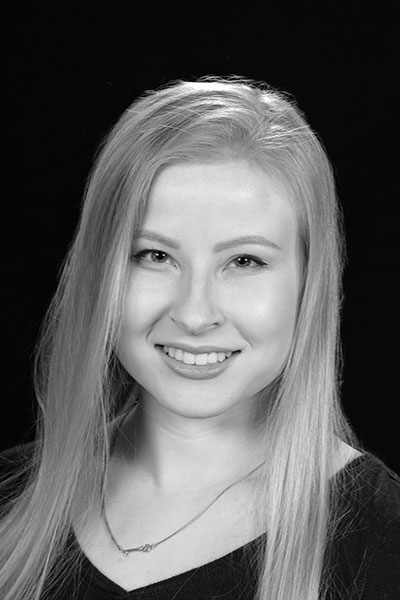 Kirsti Dixon (Olga Von Sturm/Second Woman/Folies Girl) - Kirsti is excited to return to The Colonial Players. She made her CP debut as the Ghost of Christmas Past in A Christmas Carol two years ago. Before that, at UMD, where she studied mechanical engineering on the side, Kirsti performed in and directed productions such as The 25th Annual Putnam County Spelling Bee, A Very Potter Musical, and A Very Potter Sequel and sang in an all-girl a capella group, The UMD Treblemakers. Recently she has been seen in 2nd Star's The Music Man, Heritage Players' Thoroughly Modern Millie and Spelling Bee, and ASGT's The Wedding Singer, The Producers, and 50 Years Under the Stars. She gives much love to her family and boyfriend for being there for every show and putting up with her never-ending schedule of rehearsals and busy weekends. And she dedicates the rest of her shows to Duane, who she knows would have never missed a show. Especially one as interesting as this.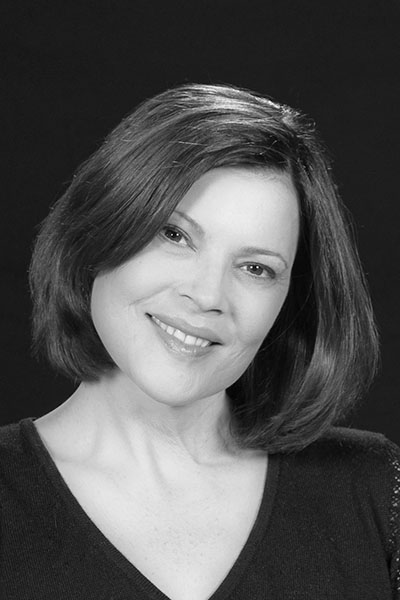 Rebecca Kyler Downs (Liliane La Fleur) - Rebecca is new to Annapolis and thrilled to be doing her first show at The Colonial Players. A professional actor in Los Angeles and New York, she has looped movies and recorded voice-overs and video games, including multiple characters for the entire World of Warcraft series. TV shows include CSI Miami, Robbery Homicide Division, Will and Grace, Monsters, and Night Stand. She has shot several independent films, working with wonderful actors like Walter Olkelwicz, Robert Hays, James McCaffrey, and Alexandra Wentworth; she cheerfully admits a few of them were absolutely dreadful. Rebecca worked off-Broadway in New Jersey at The Whole Theater Co. as well as at smaller theaters in New York, Los Angeles, and Boston. Her favorite roles were Ruth in The Homecoming, Twirler in Talking With..., and Cassandra in Agamemnon. In all of her commercials -- Fed-Ex, Nyquil, Toyota, Applebee's, Taco Bell, Verizon, etc -- she's a mom. Also a professional jazz singer and published songwriter, Rebecca collaborated on music for Wedding Crashers and Monster-in-Law. She's performed her own songs in soundtracks for films like Oscar-nominated The Cooler and Down With Love and TV series Roswell and Cathouse. She is profoundly grateful to her parents for setting the bar for life and love so high.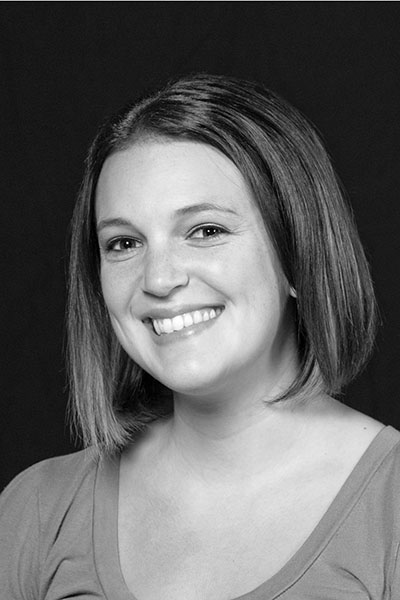 Kaitlin Fish (Diana / Gondolier / First Woman) - Kaitlin is thrilled to be returning to The Colonial Players in this production of Nine. She was most recently seen at CP playing Ayah/Claire Holmes in The Secret Garden. Other favorite roles include Ethel Toffelmier in The Music Man with 2nd Star Productions and Fred's Wife in A Christmas Carol with The Colonial Players. Kaitlin would like to give a huge thank you to Ron, Andrew, Judi, and the entire cast and crew for such a wonderful opportunity. When she is off the stage, Kaitlin works as a Realtor and loves helping her clients find their dream homes.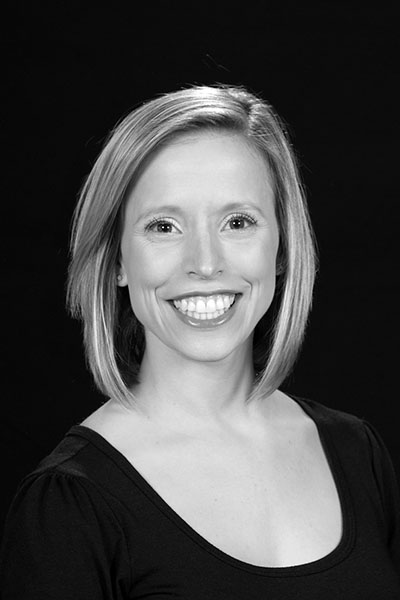 Katie Gardner (Stephanie Necrophorous) - Katie is thrilled to make her debut performance at The Colonial Players. Some of her most memorable roles include Cindy Lou Huffington in The Marvelous Wonderettes, Yellow Girl in Shout! The Mod Musical, and a lead singer in Swing! at the Annapolis Summer Garden Theatre. When not performing, Katie is in her sixth year teaching physical education in Anne Arundel County Public Schools. She also enjoys coaching the dance and Girls on the Run teams at her school. In her spare time, Katie supports and performs in the local music scene and attends music festivals. She would like to dedicate her performances to her family, Mike, and her friends for their unconditional love and support.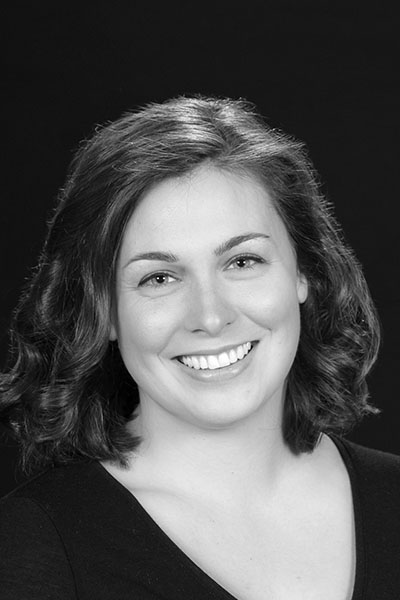 Ryan Gunning (Lina Darling / American Reporters) - Ryan received her B.A. in Theatre Performance from the College of Charleston with concentrations in both performance and directing. Most recently, she appeared in Vagabond Theatre's productions of Our Town and Avenue Q. She is thrilled to be making her Colonial Players debut with such a wonderfully talented group of artists in this fantastic production. Thank you to all of my friends and family, especially my parents, who are the best people I know.
H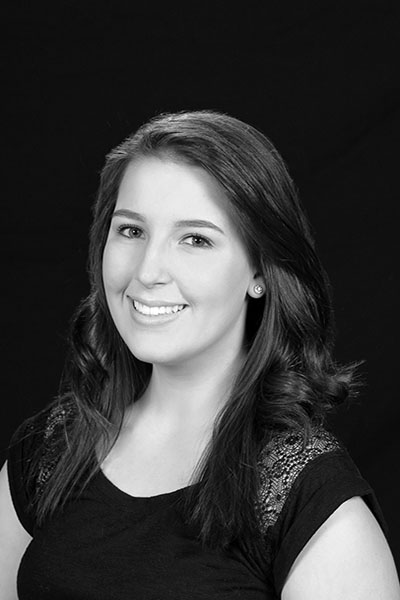 annah Hall (Heidi Von Sturm / British Reporter / Third Woman / Aunt) - Hannah is a freshman at Severna Park High School, and this is her first production with The Colonial Players. She is thrilled to be in a show with such a creative and sweet cast and crew. Aside from CP, she has been in shows such as Mary Poppins at Children's Theater of Annapolis and HMS Pinafore at 2nd Star Productions. Some of her favorite roles include July in Annie and Marian Paroo in The Music Man at Anne Arundel Community College. Hannah recently appeared in Rock N' Roll Revival at Severna Park High School. She has studied opera at Interlochen Center for the Fine Arts in Michigan and under her voice teacher, Deborah Brown. Hannah is also a member of the Severna Park High School Mock Trial team as well as a member of the Young Democrats of America. She would like to thank her family and wonderful friends for supporting her and her amazing cast for being so welcoming.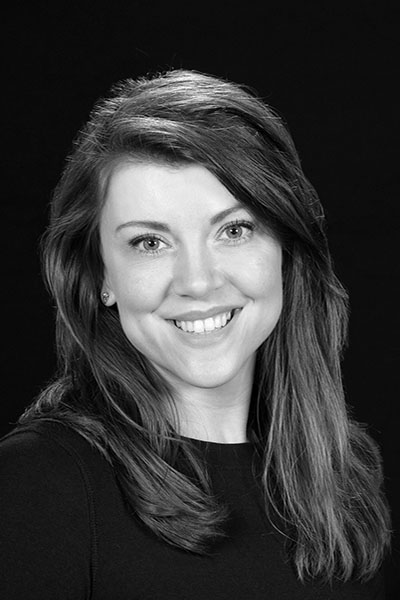 Debra Kidwell (Maria / Cardinal / Sixth Woman / Folies Girl) - Debra is happy to be back at Colonial Players in this fantastical and entertaining production. You may have caught her 2016 CP performance in Boeing, Boeing. Other recent credits include Laughter on the 23rd Floor with Laurel Mill Players, The Producers, and the 50th anniversary show with Annapolis Summer Garden Theatre, and Guys and Dolls with 2nd Star. Debra loves all things song, dance, and glamour, so she is having the best time in this perfect show for all three! Enjoy!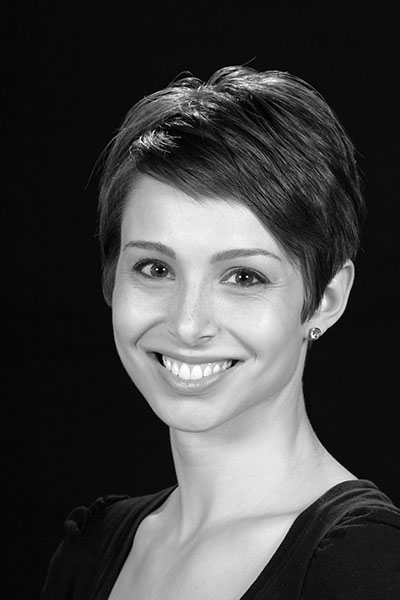 Erica Miller (Claudia Nardi) - Erica is excited to back on the stage at The Colonial Players. Performing in Nine is a dream come true, and she couldn't have asked for a better cast! She extends her many thanks to the production team for all of their hard work. Previous performances in the area include: Gwendolen Fairfax in Ernest in Love at CP, ensemble in South Pacific with the Annapolis Opera, Ulla in The Producers at Annapolis Summer Garden Theatre, Sgt. Sarah Brown in Guys and Dolls and Tracy Lord in The Philadelphia Story, both with 2nd Star Productions. Erica graduated from Point Park University in Pennsylvania with a bachelor's degree in Theatre Arts in 2009. She moved to Annapolis in 2013 and has since become an actress, teaching artist and administrative staff member with local theaters, and a wife at home. Mom, Dad, and extended family -- I hope I make you proud.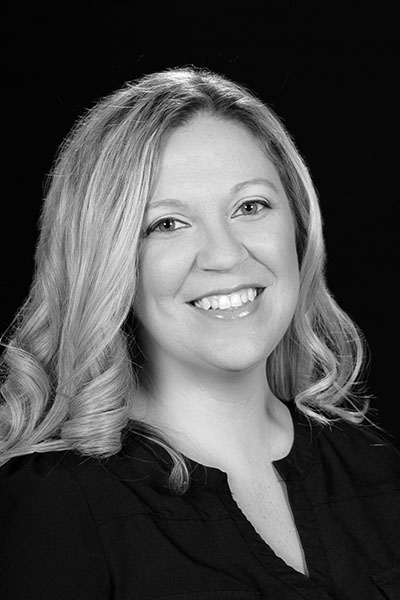 Jamie Erin Miller (Carla Albanese) - Jamie is thrilled to be back at The Colonial Players with this amazing cast and crew in this incredible show. Jamie was most recently seen as Gertrude McFuzz in Greenbelt Arts Center's Seussical the Musical. She majored in theater at The University of Central Florida and received her Master's Degree in Elementary Education. She currently works in education by day and theater by night. Since moving to Maryland almost 11 years ago, Jamie has performed in the Maryland and DC area with Annapolis Summer Garden Theatre, The Colonial Players, Dignity Players, 2nd Star Productions, Standing O Productions, and Winters Lane Productions (to name a few). Some of her favorite roles include Miss Adelaide in Guys and Dolls (nomination for a Washington Area Theater Community Honors Award), Maureen in Rent, Woman 1 in I Love You, You're Perfect, Now Change (WATCH nominee), Millie in Thoroughly Modern Millie, Lois in Kiss Me Kate, and Izzy in Rabbit Hole (WATCH nominee). Jamie thanks Ron and everyone at The Colonial Players for the opportunity to bring Carla to life. She is extremely grateful for the love and support of her family and friends, especially her husband, Andrew, and their five-year-old daughter, Sophie. "Gertrude and Seussical were for you, Sophie. This one is for Mommy! 'Boompa Boompa!'"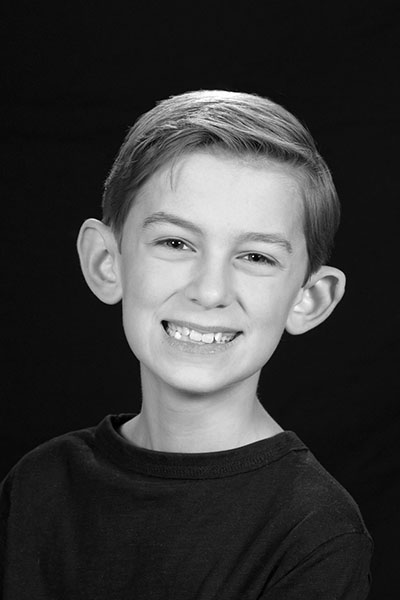 Jackson Parlante (Young Guido) - Jackson is a fifth grader at Crofton Woods Elementary. He has appeared in many Talent Machine Company productions such as Annie Get Your Gun and Camp Rock as well as three holiday shows. In his spare time, he enjoys tap-dancing, playing the piano, gaming, singing, and spending time with his friends and family. Jackson is thrilled to be part of his first Colonial Players production and would like to thank Ron, Judi, and Andrew for the opportunity to play Young Guido!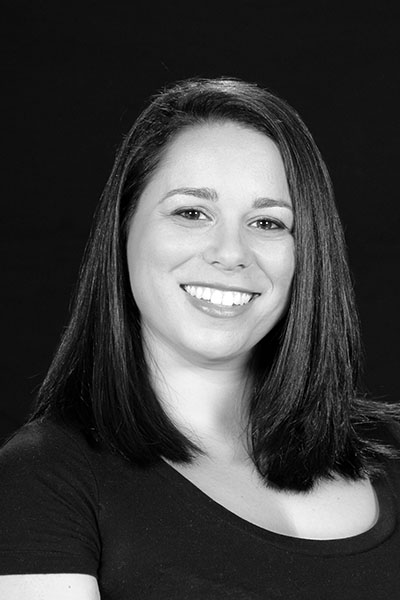 Cara Marie Pellegrino (Our Lady of the Spa / Aunt) - Cara is excited to be in Nine after a long hiatus from the stage. Past credits include: The Baker's Wife in Into the Woods (GMU), Nellie in Jekyll and Hyde (KAT), Rene/Ensemble in Dirty Rotten Scoundrels (DTC), and Mary Flynn in Merrily We Roll Along (WST). Cara holds a BA in Music Education with a minor in Theater from James Madison University. She thanks her husband for his constant love and support, her parents and friends for believing in her even when she didn't, and the amazing cast and staff of Nine!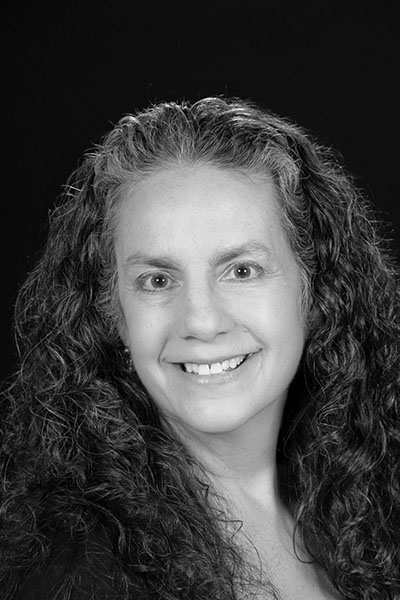 Susan S. Porter (Mama Contini) - Susan is delighted to be back at CP, where she was last seen in A Christmas Carol. Favorite roles include: Yenta, Fiddler; Edith Frank, The Diary of Anne Frank (Toby's Dinner Theatre); Mrs. Gardiner, Pride and Prejudice; Marcellus/Player Queen, Hamlet, tour (Chesapeake Shakespeare); Margaret/various other roles, The Laramie Project (KAT); Cyn, The Revelation of Bobby Pritchard (Iron Crow); Cunningham, The Last Days of Judas Iscariot (NCDA); Maddy, Mamalah (Spotlighters Theatre); Lee Green, Tale of the Allergist's Wife, and Shirley Kaplan, Street Scene (Fell's Point Corner Theatre); Norma Hubley, Plaza Suite (Cockpit in Court); Lorenzo/Coachman, Pinocchio (Red Branch Theatre); Doris, Lemonade Dreams (FCP-Capital Fringe Festival); improv troupe, Yo' Mama's Cookin' (HCC). Training: National Conservatory of Dramatic Arts. To Ron for your trust and support and always, mia famiglia.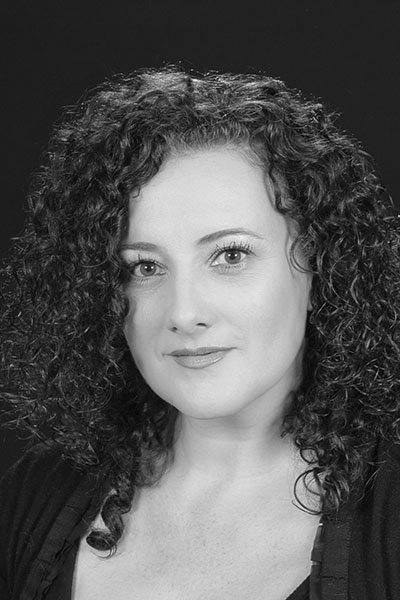 Alicia Sweeney (Luisa Contini) - Alicia is pleased to return to The Colonial Players. Previous performances at CP include Mrs. Peacock in Clue, Mrs. Taylor in Bat Boy, and The McShane Sextuplets in Wonder of the World. Alicia has been involved with many community artistic organizations in Annapolis. She was recently seen as Morticia Addams in Annapolis Summer Garden Theatre's Addams Family and as Edith Frank in Compass Rose Theater's production of The Diary of Anne Frank. When not performing, she works at Calvary United Methodist Church and also volunteers for SOS Labrador Retriever Rescue. Many thanks to Ron, the entire cast and crew of Nine, and to you, the audience, for coming out to support live theater.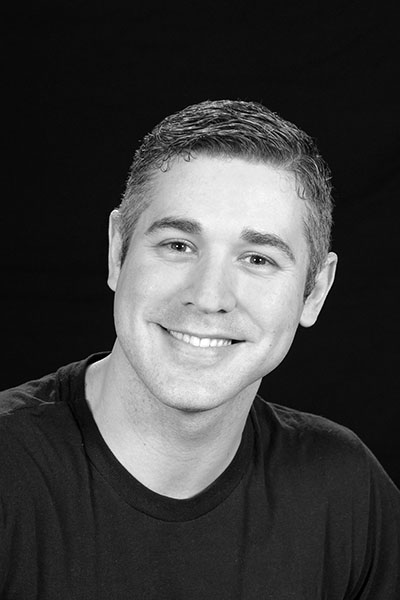 Jason Vellon (Lawrence/Liam) - Jason is thrilled to be back at Colonial Players. He was trained in theater in NYC at The American Music Dramatic Academy, but this theater and this group have become a second home for him. Past roles here have been Bell, Book and Candle; The Robber Bride Groom, and Side Man; which earned him a WATCH award nomination. He has performed locally at ASGT, Chesapeake Music Hall, Signature Theater, Moonlight Troupers, Dignity Players, Theater 11, and Standing O. "Special thanks to Colonial Players for having the guts to do this show and also Debbie for leading this cast with your patience and wisdom. We couldn't have done it without you." Jason would also like to thank this inspiring cast of extraordinary women and men and his friends for their overwhelming support these past couple of months. "You know who you are, and I love you." Jason dedicates his performance to his siblings, especially his sister, Michelle. "You saved my life in every way possible. Theory Twins Unite." "Mom and Dad…..I Love Ya."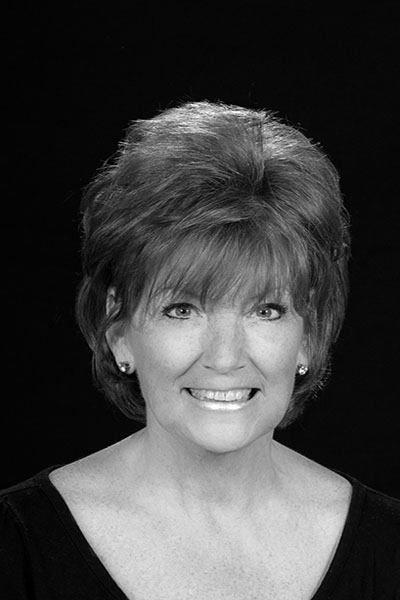 Rhonda Wardlaw (Francesca / Fifth Woman) Rhonda's love of song and dance began at a young age when her mom would take her to New York once a year to see a Broadway show. She distinctly remembers the year they went to see Nine with Raul Julia as Guido, and says her performance in this show is a "thank you" to her mom for all the years of love and support. She was in the production of A Christmas Carol in 2003 and 2005, and is grateful for this tremendous opportunity to be back on the Colonial Players stage after a twelve-year absence. She and her husband Mark are active in a number of Scottish organizations, but since Rhonda started rehearsals, Mark has taken a real interest in the Italians! Her background includes 20+ years in television as a reporter and meteorologist, most recently in San Francisco, Baltimore, and Washington D.C. She currently works in government communications.
Rowena B. Winkler (Annabella / German Reporter / Fourth Woman) - Rowena is ecstatic to return to the stage after an "almost Nine" year hiatus. During that time, she was busy obtaining her Ph.D. in Communication at the University of Maryland, College Park and keeping her performance energy active through competing with the Ballroom at Maryland team (where she met the majority of her fans – hi BAM!). Her favorite past roles include Little Sally (Urinetown), Cinderella (Into the Woods), Sr. Mary Amnesia (Nunsense), and Cosette (Les Miserables). Rowena would like to give a huge thanks to Ron and the entire Colonial Players community for giving her this amazing opportunity (as an alto nonetheless!), her fellow "Nores" for all the laughs and making her feel so welcome at rehearsals, and her husband Derek for supporting her transition back into musical theater and being OK with seeing his wife slut-it-up on stage.
The Production Staff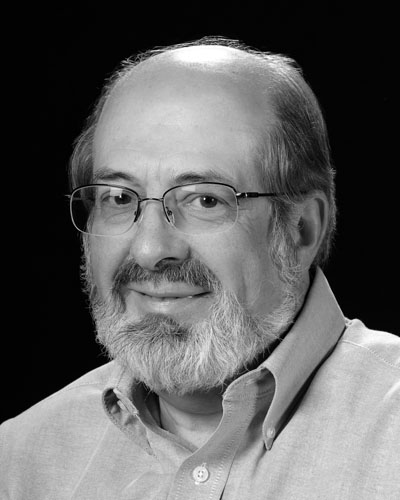 Frank Florentine (Lighting Designer) Frank has spent years creating Magic with a Drop of Light! For the last four years, his lighting designs for The Colonial Players have generated outstanding reviews, two Washington Area Theater Community Honors (WATCH) nominations for best lighting design (Chapter Two and Coyote on a Fence), and two selections for Best Lighting Design for a Musical (Bat Boy and Ernest in Love) in the WATCH area. Frank created lots of Magical Light for Colonial Players' 2016 production of A Christmas Carol. His previous work includes 25 years as lighting designer for the Smithsonian Institution, National Air and Space Museum; show caves throughout the United States; residences; and a 65,000-mile tour with the late Danseur Rudolf Nureyev. His work has achieved numerous professional awards. Frank is a Fellow of the Illuminating Engineering Society and Lighting Certified by the National Council of Qualified Lighting Professionals. He is also a member of United Scenic Artists 829, Lighting Designer. Frank and his wife, Susan Cook (who reluctantly but lovingly becomes a theater widow when he lights a show!!), have lived in the Annapolis area for 27 years.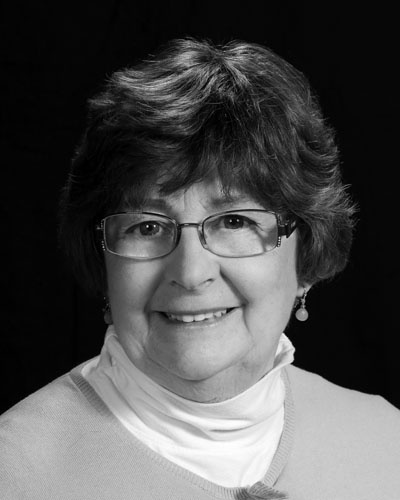 JoAnn Gidos (Properties Designer) This is JoAnn's third show of the season following The Cripple of Inishmaan and Calendar Girls. In addition, she supported Hamlet and God of Carnage at Compass Rose Theater and also worked with Ron Giddings at Severn School. Working with Ron is always fun and a challenge -- recall Shipwrecked? As always, a special thank you to Mike Gidos and Charlotte Robinson, the latter having stepped in during the final week of rehearsal while we traveled to Arizona for The Final Four.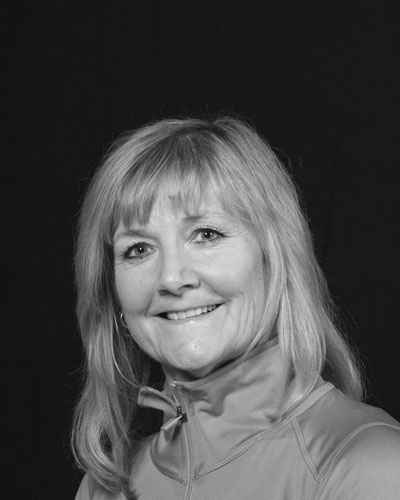 Patti Grieb (Hair and Makeup Co-Designer) Patti returns to Colonial Players to do hair design for a second show. Earlier this season, she enjoyed helping create Victorian hair designs for the 2016 production of A Christmas Carol. Patti has been a member of Colonial Players since 1994. She has appeared in A Christmas Carol at Colonial Players 17 times in various roles. Being behind the scenes provided Patti with a new appreciation for theatrical productions. She sends thanks to Beth Starnes for bringing her aboard for the production of Nine.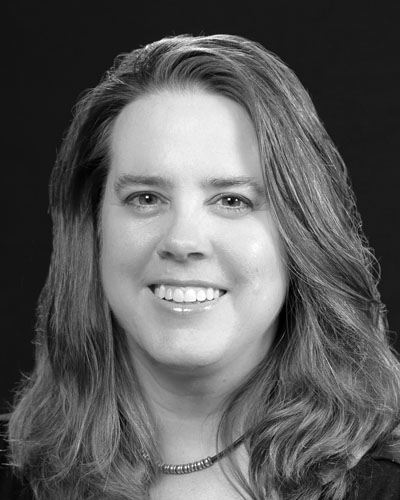 Shirley Panek (Stage Manager) Shirley returns as stage manager after handling that duty for Colonial Players for 1776 and Bat Boy. She has designed lights for several shows, including A Few Good Men and Dead Man's Cell Phone, and is president of CP's Board of Directors. Shirley also has appeared in several CP productions, most recently portraying Margaret in last season's Good People. She extends thanks to Ron, the cast, and production staff for a beautiful show. "Special thanks to Nell Codner-Jarashow for stepping in as assistant stage manager. There is no one who is more fun to have backstage. Love to Jeff, Drew, and Emma."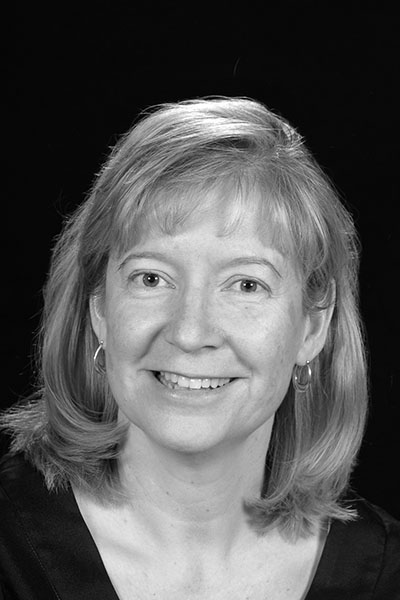 Beth Starnes (Hair and Makeup Co-Designer) Beth has assisted in countless theater productions and enjoys working behind the scenes. One of her favorite credits is animal costume designer for 2nd Star's Children of Eden, which won the 2014 WATCH Award for Best Costume Design in a Musical. In real life, Beth is the librarian for Southern High School, where she is passionate about digital citizenship and teen literacy. This year Beth is proud to be a semi-finalist for AACPS Teacher of the Year and a finalist for the Maryland State Association of School Librarians, Librarian of the Year. Most importantly, she is mother to three wonderful young adults: Stephanie, Austin, and Daniel (her actor who started all this). Beth would like to thank her co-designer, Patti, as well as her husband, Jeff, for his unwavering support of her theater endeavors.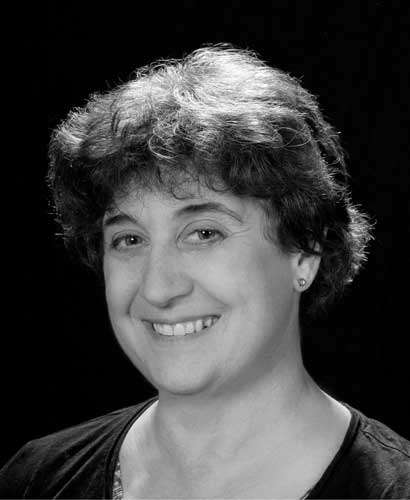 Beth Terranova (Costume Designer) Beth is still unsure how she ended up as the costume designer for Nine, after explaining repeatedly the timing was not good for such a project. And yet…here she is. Beth has just come off designing the Christmas Past sequence for A Christmas Carol at Colonial Players and, at Compass Rose Theater, Eleanor: Her Secret Journey and The Diary of Anne Frank. Her previous costume designs were seen on the CP stage in A Few Good Men, These Shining Lives, Coyote on a Fence, Going to St. Ives (WATCH nomination), Cinderella Waltz (WATCH nomination), Lettice and Lovage, The Diviners, The Lion in Winter, The Philadelphia Story, She Loves Me!, Hauptmann, and Moon Over Buffalo. She also designed costumes for Beyond Therapy at Bay Theatre. Most recently at CP, Beth produced Who's Afraid of Virginia Woolf? and directed Sherlock's Last Case. Other work behind the scenes at CP includes set designer, play consultant, and tech crew. By day, Beth is a Program Analyst for the Navy's Enterprise Business Solutions Program, where her left brain gets a workout. To balance that, she is thankful for the right brain exercise that theater provides.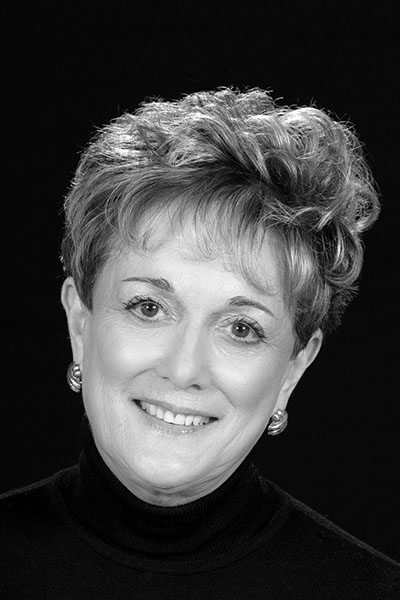 Judi Wobensmith (Producer) Judi has been involved in over 200 productions in the Annapolis/DC area both on and off the stage. She has produced shows at The Colonial Players, Annapolis Summer Garden Theatre, and Petrucci's, to name a few. Previous directing credits include: A Christmas Carol (four times at CP), The Music Man, Gigi, The King and I, Carnival, Marriages, Something's Afoot) at both Colonial Players and 2nd Star Productions), The Sunshine Boys, and Mrs. California, among others. She has served three terms on the Board of Directors at CP, Annapolis Summer Garden Theater, and Children's Theatre of Annapolis and has appeared in various TV commercials and documentaries. Judi spends her spare time working at the House of Delegates in Annapolis.