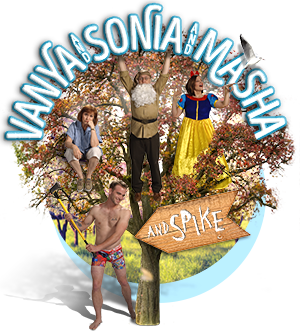 Written by Christopher Durang
Directed by Steve Tobin
Performance dates:
May 19 - June 10, 2017
Run time: 2h
Vanya and Sonia rarely leave the confines of their childhood home in Bucks County, Pa., while their sister Masha has been gallivanting around the world as a successful actress. A surprise visit from Masha and her 20-something boy toy, Spike, throws the normally quiet household into utter upheaval as its residents and visitors get swept up in an intoxicating mixture of lust, rivalry, regret, and the sudden possibility of escape. Some of the show's elements were derived from works of Anton Chekhov, including several character names, the play's setting in a cherry orchard, and the theme of the possible loss of an ancestral home.

To download the production postcard for Vanya and Sonia and Masha and Spike to share with your friends, visit the Downloads page of our website and look under the Production Postcard heading.
About the Director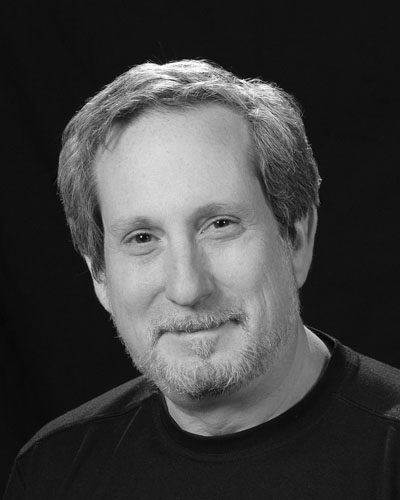 Steve Tobin didn't wait 25 years to direct again at The Colonial Players, returning after a mere two years to helm this production of Vanya and Sonia and Masha and Spike. Steve last directed CP's laugh-fest The Liar, which won the Ruby Griffith Award for Best All-Round Production. In between, Steve directed The Diary of Anne Frank and assistant directed Cat on a Hot Tin Roof at Compass Rose Theater. He also returned to performing after nearly 20 years, appearing as Jacob Marley in this season's A Christmas Carol ("Yellow eyes, so help me God! YELLOW EYES!"). Steve received his undergraduate degree in Theatre from Yale, where he studied with Nikos Psacharopoulos and Murray Biggs and performed in or directed over a dozen different productions. He did his professional acting apprenticeship under Paul Barry at The New Jersey Shakespeare, where, in addition to numerous acting roles, he returned to be the assistant director for their nightly repertory productions of Hamlet and Rosencranz and Guildenstern are Dead. Directing credits also include Catch Me if You Can (28 years ago at CP), Sleeping Beauty (Adventure Theater), Laura and The Elephant Man (Trinity Players), Pool Fever and At Xmas (Source Theater), and several staged readings at St. John's College (where he also served as a directing mentor to the King William Players from 2003-2007). In his spare time, Steve enjoys being with his family, making awful puns, and commuting long distances late at night.
Director's Notes
There probably are stranger collaborations in the theater world than Anton Chekhov and Christopher Durang – but I can't think of many. What is it about Chekhov's "hyper-realism" that does, in fact, work with Durang's absurdist sensibilities? Is it that what is real about our lives IS actually absurd (or is that too obvious)? I'll be honest with you, esteemed audience, I usually find Durang's work a bit too "out there." HOWEVER, when I read this script, I could just visualize Chekhov saying to Durang "ne otryvat'sya ot real'nosti" ("Keep it REAL"), while Durang would reply "Loosen UP" ("Rasslab'tes"). They do seem to temper each other. The result is a script that is thoughtful and real, populated by people we can easily imagine, and hopefully relate to and care about, dealing with situations that are certainly plausible, if not common. BUT these people are also subject to some outrageous moments of surrealism – some very "Where did THAT come from" moments (I won't spoil the surprises). Durang's genius in this play is that it is in THESE moments that the characters seem even more real to us than in the other more "normal" moments. Somehow the characters remain grounded, even when they are spinning off into more and more eccentric trajectories. And we get to circle around them and watch as they whirl, collide, and eventually stabilize and achieve a "normal" orbit (enough with the rocket science metaphors – that's my day job).

And speaking of day jobs, I want to thank my family (especially Jo) for putting up with crazy schedules, strange mutterings, and odd mimelike performances of me working out blocking and bits in the kitchen. I also want to thank the cast and crew for being such a wonderfully intelligent, energetic, and collaborative team. Much of what you are seeing on stage does not originate from me – but from the numerous "jam" sessions that rehearsals and production meetings often are. This is why I keep coming back to the theater – it is such fun to get in a room with these people and see what can happen. I only hope that all of the fun we have had – and ARE having – is infectious and you, dear audience, catch the bug.

Now, IF I can only convince CP to do The Oresteia .....<heh, heh, heh>.
– STEVE TOBIN
The Cast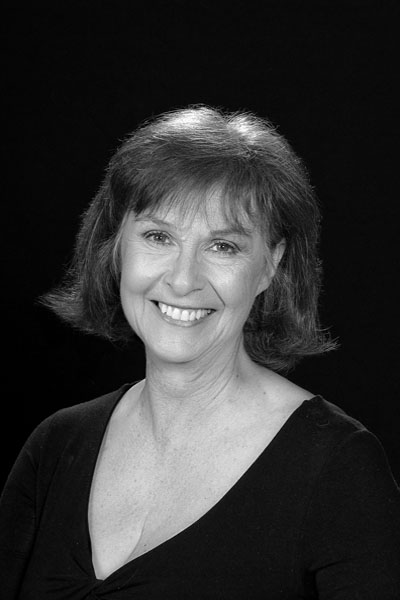 Darice Clewell (Sonia) - Holding a degree in Theater Arts/Drama from the University of Wisconsin, Madison, Darice acts, directs, and choreographs, and has served on CP's board of directors several times over her 30 years with the theater, most recently as president. She portrayed Marie in this year's Calendar Girls, and has appeared in Enchanted April, Lettice and Lovage, Dead Man's Cell Phone, Steel Magnolias, and many more. Elsewhere, she's appeared in The Crucible, The Glass Menagerie, Sordid Lives, and The Vagina Monologues. As a director, Darice has helmed Trying, Copenhagen, Art, Stones in His Pockets, Is There Life After High School?, The Shadow Box, and Isn't it Romantic? Twenty-eight years ago, she was directed by Steve Tobin in Catch Me If You Can at CP and has waited a long time for him to return … and is tickled to renew that working relationship for this dream role. When she was 52 and never married, she, like Sonia, hoped parties might yield a gentleman friend. Instead, it was theater that introduced her to her husband. And tonight he's her brother. It's all rather Pirandellian. And rather cheeky.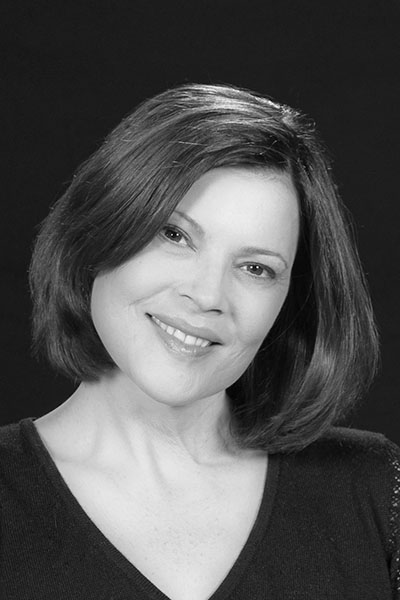 Rebecca Kyler Downs (Masha) - Rebecca has a degree in theater from Tufts University and a masters in opera from Boston Conservatory. Over the course of her career as an actor and singer, she has had guest-starring and principal roles on shows such as CSI Miami, Robbery Homicide Division, Monsters, Will & Grace, Another World, and Night Stand. She has shot independent features in NY and LA, working with some wonderful actors on some truly terrible straight-to-video films such as Eyes Of St. Anthony and The Black Gate. She has done voices for animated series and video games, including multiple characters for the World of Warcraft series, as well as theater in NY, LA, and Boston. Some favorite roles were Ruth in The Homecoming, Twirler in Talking With…, Cassandra in Agamemnon, and Lillian LaFleur in Nine. As a commercial actress for a variety of products - Fed-Ex, Nyquil, Toyota, Applebee's, Taco Bell, Verizon, to name a few - she is always a mom. Rebecca is also a professional jazz singer and published songwriter. She collaborated on music for films such as Wedding Crashers and Monster-In-Law. She's performed her own songs on soundtracks for Oscar-nominated The Cooler, Down With Love, Roswell, and Cathouse. She is profoundly grateful to her parents for opening the world to her, and to her fiancé for his love and support.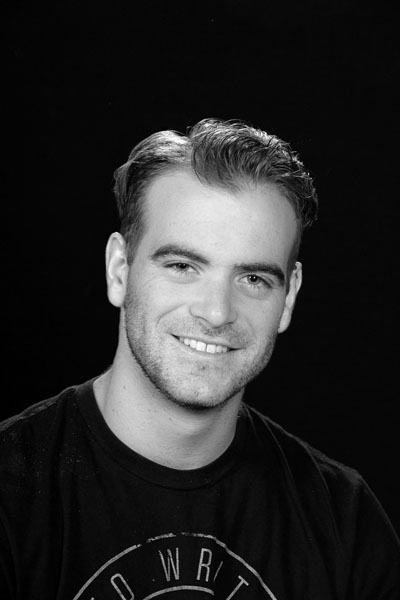 Patrick Finn (Spike) - Patrick is overjoyed to be performing for the first time at The Colonial Players. He got his start working tech backstage for The Importance of Being Ernest. And from there his passion for performing arts grew. He later appeared in Schubert's opera The Conspirators as well as The Overnight Christmas. He's studied classical voice and piano, worked with improv groups and mission teams, and put together little productions in Ghana and Poznan, Poland. He sends a huge thank you to Sarah Wade for inspiring him to join The Colonial Players.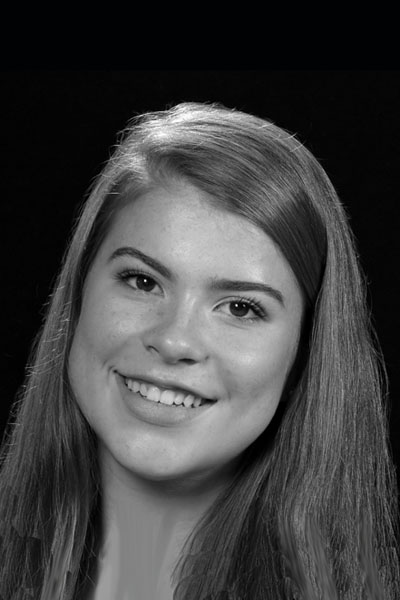 Hallie Parrott (Nina) - Hallie is 18 years old and will graduate from Broadneck High School this year. She will attend Emerson College next year in Boston. You may have seen her as Martha in A Christmas Carol earlier this season. She has been active with CP for eight years. Hallie participates in theater at school as well as track and cross country. She is thrilled to be playing Nina and hopes you enjoy the show.
Jim Reiter (Vanya) - Jim most recently appeared as Bob Cratchit in CP's A Christmas Carol and received a Washington Area Theatre Community Honors best director nomination for last October's Side Man. Other CP roles include Scrooge in A Christmas Carol, the Dead Guy in Dead Man's Cell Phone, Ben Hecht in Moonlight and Magnolias, Dale in Dog Logic, Mr. Maraczek in She Loves Me!, multiple characters in Hauptmann (WATCH Award for best featured actor), Robert in Proof, and Boolie in 1995's Driving Miss Daisy, way back when he was … never mind. He played Mal in Annapolis Summer Garden Theatre's The Addams Family and directed The 39 Steps at Dignity Players, where he performed in Sordid Lives, The Crucible, and The Shadow Box. Other local appearances include Annapolis Shakespeare's Pride and Prejudice and Bay Theatre's Becky's New Car. At 2nd Star Productions, Jim directed 1776, The Music Man, Once Upon a Mattress, and How to Succeed in Business..., and appeared in numerous productions. In real life he is Senior VP of Communications at the Maryland Hospital Association, a theater reviewer for Bay Weekly, a proud Dad and three-time Pop-Pop, and he loves he loves he loves his Calendar Girl and scene partner Sonia.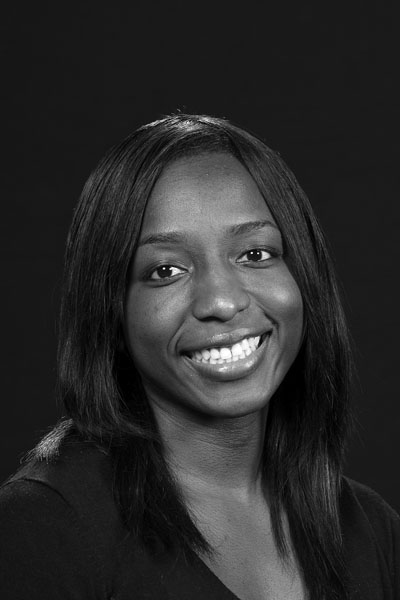 Ashley Spooner (Cassandra) - Ashley is delighted to take the stage as Cassandra in Vanya and Sonia and Masha and Spike. This production marks her second performance with The Colonial Players. She previously played Kate in the 2016 production of Good People. Ashley is grateful to her family and friends for their encouragement and support. She would like to thank Steve for giving her the opportunity to portray such a colorful character as Cassandra. Ashley would also like to thank the cast and production team for making rehearsals and the stage such a joy!
The Production Staff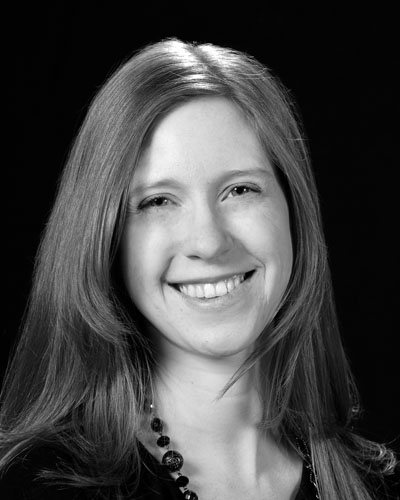 Kaelynn Bedsworth (Costume Co-Designer) This is Kaelynn's eighth season with CP, and she has volunteered both on the stage and off in a variety of roles from actress to go-button pusher to steampunk wig maker to Looney Tunes sound effect specialist to smushed banana cleaner. You may have seen her grace the stage in The Secret Garden, Annie, 1776, and more. Previous costume designs include Venus in Fur, Shipwrecked! (for which she received a Washington Area Theatre Community Honors nomination for Outstanding Costume Design), Sunlight, Company, and Inventing van Gogh. Kaelynn currently serves as Treasurer on Colonial Players' Board of Directors. She sends love to her husband, Wes, who shares this crazy theater world with her on a daily basis.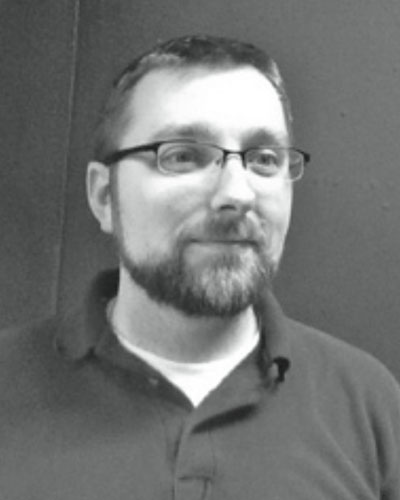 Alex Brady (Lighting Designer) Alex has been designing lighting in Annapolis and Baltimore since 2002. In 2016, he was nominated for the WATCH Award for Outstanding Lighting Design for both Venus in Fur and Who's Afraid of Virginia Woolf? at Colonial Players. Alex also designs for the AACC Dance Company and various local theaters and high schools. Last year, he performed the role of Macbeth in The Theater at AACC's production of Macbeth. He is SAFD certified in stage combat with the broadsword. Brady is an alumnus of the Graduate Institute at St. John's College and teaches in the Humanities Department at AACC.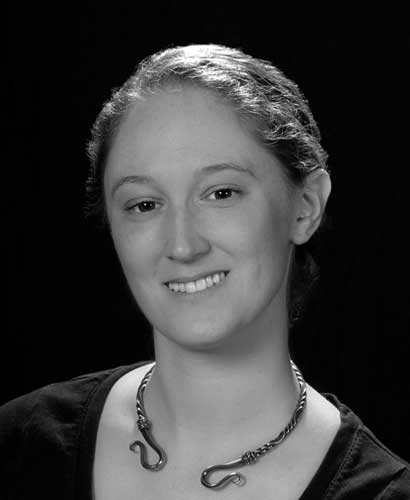 Carrie Brady (Costume Co-Designer) Carrie is happy to be working with Colonial Players again after costuming last season's Sherlock's Last Case and this season's Who's Afraid of Virginia Woolf? and City of Conversation. Previously, she costumed for Spirited Productions and the Moonlight Troupers/The Theatre at AACC, covering shows such as The Appeal and Twelfth Night, and assisting with Macbeth. From time to time, Carrie enjoys helping out at her alma mater, St. Mary's High School Drama Club, with set construction and costumes. Big thanks to everyone who has helped out and been so understanding of her work schedule.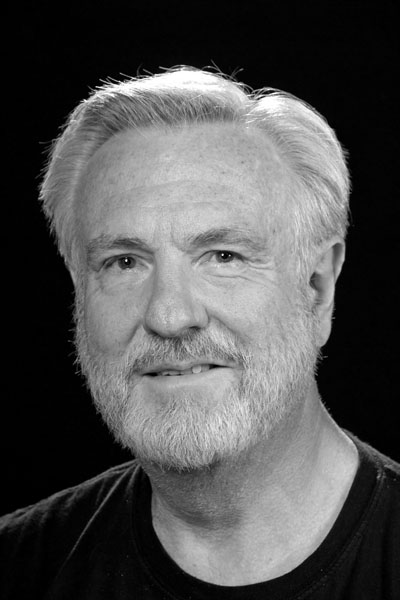 Tim Brown (Producer) Tim most recently was lighting assistant and programmer for Nine. Earlier credits at Colonial Players include stage manager for A Christmas Carol, lighting assistant and programmer for last summer's production of Sex, Drugs, Rock and Roll, and assistant producer for Boeing Boeing. Tim claims to have found that the perfect way to spend his retirement-enabled free time is to support his long-time favorite theater - Colonial Players. He sends thanks to all the wonderful people at this theater who have been so welcoming and fun to work with.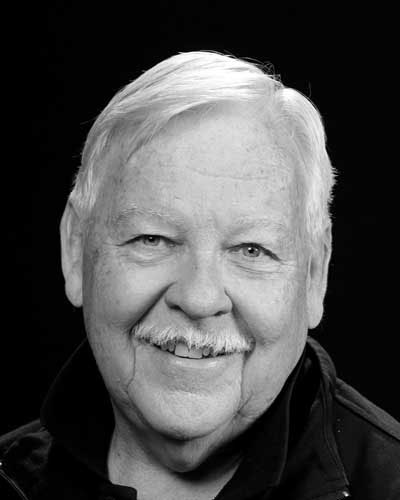 Edd Miller (Set and Floor Designer) Edd has a long history with The Colonial Players as a director, actor, set designer, and volunteer in other areas. His most recent set designs were for this season's Calendar Girls and last season's Good People, which he also directed. Other recent design credits include Rocket Man, Dead Man's Cell Phone, In the Next Room, and Annie. Edd was nominated for a Washington Area Theatre Community Honors set design award for Chapter Two and won a 2012 WATCH award for best direction for Going to St. Ives, which also won awards for best play (out of 83 plays judged) and for best lead actress. Edd also has acted in and directed many other shows since joining CP in 1964.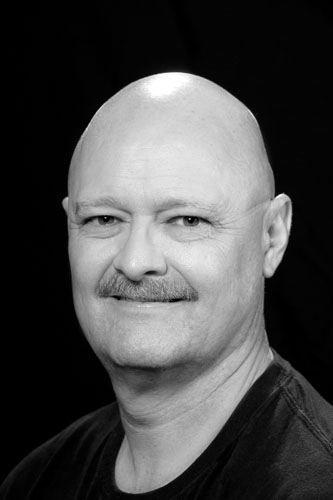 Ernie Morton (Stage Manager) Ernie usually stays on the technical side of theater, as he is doing by stage managing this show. But for this, a Christopher Durang play, he tried to be artistic by writing out his stage managerial career in the free verse that follows: "This and That is a tale told by an idiot. It has neither sound nor fury but signifies nothing. A Few Good Men were chased off by a Liar, who Tortured Wrong and the People Who Love The Cripple of Inishmann who was remembered by molecules with Russian names. They did not have a meeting with the Russian ambassador." Considering the editor's reaction to this, Ernie will limit his attempts at artistic improvisation to the weekly sessions with the Coast Guard Headquarters jazz big band, where he plays tenor saxophone when he's not working as a Program and Management Analyst for the U. S. Coast Guard.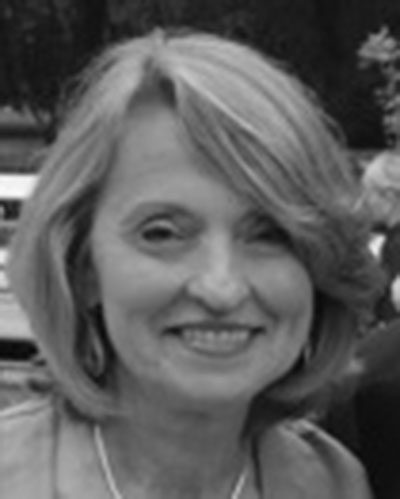 Constance Robinson (Properties Designer / Set Decorator) Since 2003, Connie has volunteered as a public relations consultant, graphic designer, box office assistant, properties designer, and set decorator for Colonial Players. She also serves on the current Marketing Committee. Connie has collected props for numerous productions at The Colonial Players and one play at Dignity Players. She is proud to have received three WATCH nominations for properties designing. There have been many unique challenges when collecting or creating unusual props that still make her wince, or laugh. Connie enjoys her volunteer time at CP because of the terrific people she works with. She thanks her husband, John, for his help and also thanks her family and friends for loaning personal belongings for set props, and for their enthusiastic support.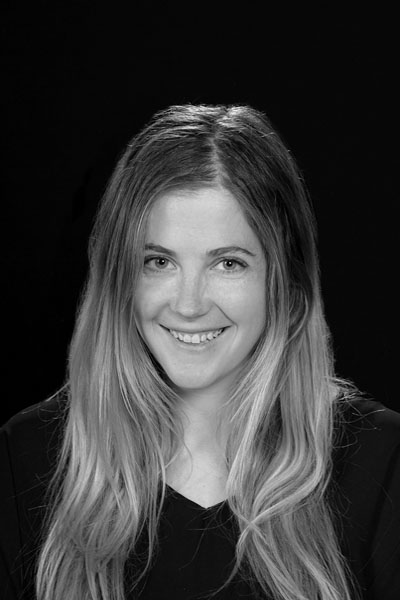 Sarah Wade (Assistant Director) Sarah is thrilled to be the assistant director for Steve for VSMS. Most recently, she was the sound designer for Calendar Girls and received a WATCH award for Best Featured Actress for her role as Honey in last fall's Who's Afraid of Virginia Woolf?. Other credits include A Christmas Carol, Boeing Boeing, Ernest in Love (WATCH nominated), The Liar (with Steve Tobin and also WATCH nominated), These Shining Lives, Communicating Doors, Annie, and Taking Steps. Sound credits include Side Man and Watch on the Rhine at Colonial Players and, at Compass Rose Theater, To Kill a Mockingbird and The Miracle Worker. She would like to thank Steve for this opportunity, her husband, Eric, for everything, and her friends because, as always, "I can't, I have rehearsal."