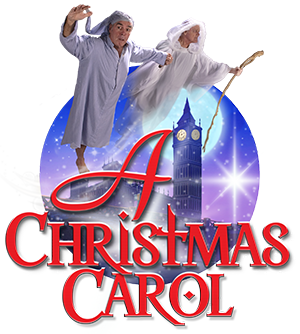 Play and lyrics by Richard Wade
Music by Dick Gessner
Performance dates:
December 1–December 11, 2016
Run time: 90 minutes
Colonial Players is pleased to present our traditional holiday show, A Christmas Carol. Warm your heart to the music, characters, and story of Scrooge's redemption through the visits of the Ghosts of his Christmases Past, Present, and Future. Travel with him through time and the streets of the London of 170 years ago to discover the true meaning of Christmas and rekindle your holiday spirit.
To download the production postcard for A Christmas Carol to share with your friends, visit the Downloads page of our website and look under the Production Postcard heading. A PDF of the playbill is also available in the same location under the Production Playbills heading!
About the Director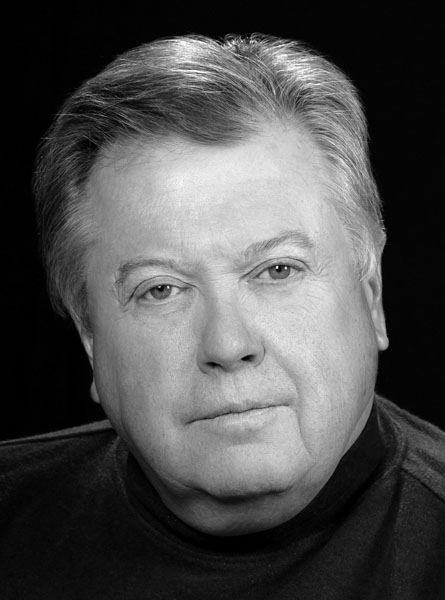 Richard Wade has been active as a director, writer, and actor in theaters in the AnnapolisWashington-Baltimore area since the late 1960s. He has directed more than 25 productions for Colonial Players since becoming a member in the late 1960s. They include last season's Morning's At Seven, the musical Ernest In Love, Amadeus, Our Town, Driving Miss Daisy, The Trip To Bountiful, She Loves Me, Inherit The Wind, Hello Dolly! and many others. Rick also has directed for the Annapolis Opera, Summer Garden Theatre, Anne Arundel Community College, Bay Theatre, and Compass Rose Theater. He wrote the adaptation and lyrics for this musical version of Dickens' A Christmas Carol with music by Dick Gessner, which has been produced by Colonial Players in Annapolis almost annually for more than 30 years. More than a dozen of his plays and musicals have been produced in community and professional theaters. The Anne Arundel Arts Council presented its Annie Award for achievement in the performing arts to him in 2008. He and his wife, Jennifer, live in Arnold and are the parents of a son, Andrew, and a daughter, Sarah, also an active performer and member of CP.
About the Composer
Dick Gessner collaborated with Rick Wade to write the music for A Christmas Carol and also wrote music for Wade's adaptations of children's musicals Pinocchio, Puss 'n Boots, Rumpelstiltskin, and Treasure Island. A popular entertainer in the Annapolis area for many years, Gessner is now retired and living in Florida. He served as musical director for many productions in Maryland, including Carousel, Fiddler on the Roof, and My Fair Lady at Annapolis Summer Garden Theatre and Little Mary Sunshine; The Apple Tree; You're a Good Man, Charlie Brown; The Contrast; and Carnival at Colonial Players.
About the Choreographer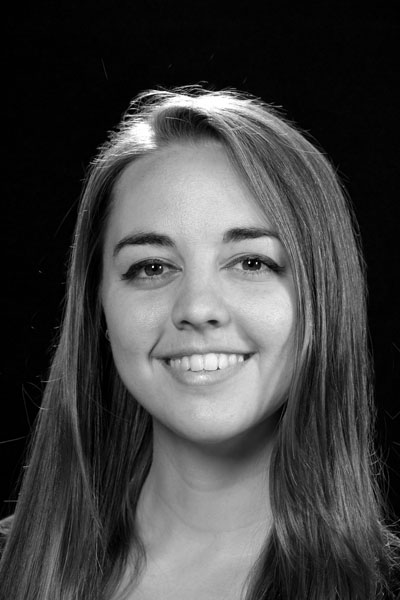 Lindsay Zetter returns to Colonial Players for her second musical production, having served as choreographer for the 2015 production of Ernest in Love. Classically trained in ballet since age three, she loved choreographing as soon as she knew the steps. Receiving a degree in Arts Management from Indiana University, she has been Associate Artistic Director of Academy Ballet School since 2011 and teaches at The Key School. She has staged and choreographed fulllength youth productions of Snow White, Alice in Wonderland, Peter Pan, The Wizard of Oz, and Beauty and the Beast, and has choreographed for both Annapolis Opera's Faust, and Key Theater's Once Upon a Mattress. She would like to thank Rick for this wonderful opportunity to be a part of an Annapolis tradition, after over a decade of being an audience member.
About the Music Director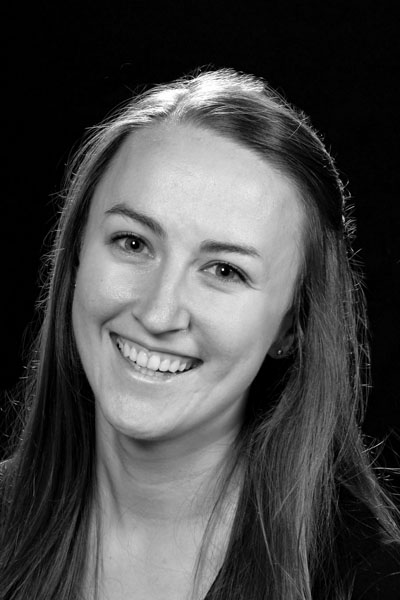 Annie Flood is versatile musician and native Annapolitan. She is a graduate of the University of Notre Dame, where she earned a Bachelor of Arts, cum laude in Music, with a double concentration in Piano Performance and Vocal Performance, and was the recipient of the Halloran Music Scholarship. Throughout her career, Annie has enjoyed exploring several genres of music from opera to jazz. She was often featured as a soloist in the Notre Dame Chorale's annual presentation of Handel's Messiah, and sang chorus roles in Opera Notre Dame's presentations of Le Nozze di Figaro, Les contes d'Hoffman, and Les dialogues des Carmélites. She has also performed internationally, singing the role of First Spirit in Die Zauberflöte at the Kunming Opera Festival in 2011. Annie has worked as a rehearsal pianist and coach for the Colonial Players of Annapolis since 2014, and is thrilled to be working as the musical director for A Christmas Carol this season. She has also enjoyed collaborating with Opera AACC, the Peabody Institute, and Regino Madrid, violinist of "The President's Own" U.S. Marine Chamber Orchestra. Passionate about the creative and collaborative aspects of music, Annie teaches private piano and voice lessons, is active in the music ministry of several churches, and works with Creative Access, a community-based initiative at Peabody that aims to bring positive change throughout Baltimore. Currently, Annie is working to combine her pianistic and vocal training, and is in her second year of the Vocal Accompanying graduate program at the Peabody Conservatory, studying under Eileen Cornet.
Director's Notes
I began work on a musical adaptation of A Christmas Carol in early 1981. A first draft of the play and some of the lyrics were finished by late that summer with no thought of a production … it was something I was tinkering with for fun. A casual conversation with then-CP President Dean Johnson (later Annapolis' Mayor) led him to commit the theater to producing it – sight unseen – if it could be finished in time. Dick Gessner and I had collaborated on a series of musicals for children years earlier, and Johnson nudged him to join the project to compose the music. With the last of the songs written two days before opening, the play, with me as director and Dick as musical director (because no one else wanted to do it), opened in November of that same year. The actors, designers, crew, and cast agreed to do the show never having seen a page of script or a note of music. More than a few people thought it would quietly fizzle out as a one-year experiment. Annapolitans, bless 'em, took the play to their hearts. Over the years, I have returned to direct it a few times. It has taught me the timelessness of Dickens' wonderful story and the joy that so many people have found in bringing it to life and watching it told again in the theater for which this musical adaptation was created. Mr. Gessner and I could not be more grateful.
- RICK WADE
The Cast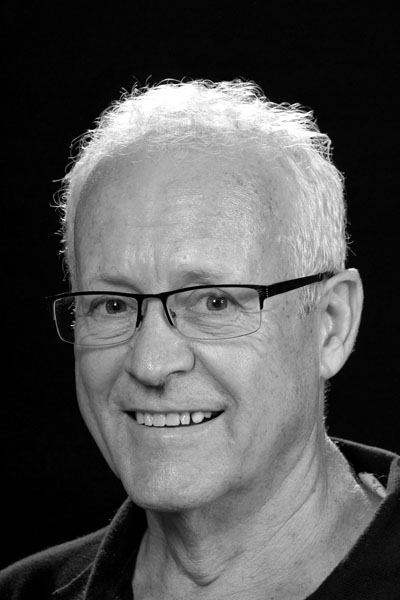 Greg Anderson (Soliciter One) - Greg Greg is excited to be back on CP's "360," working with Rick and Tom, and this terrific cast and crew. Past CP favorites include Lt. Wright in The Secret Garden, David Crampton in Morning's At Seven, and the Ghost of Christmas Present in A Christmas Carol (2014). Among Greg's other favorite juicy roles with PGLT, BCT, Tiffany Shannon Productions, and Church Hill Theatre are Bobby Dwayne, Fred Gailey (U.S. stage premiere), Leon Tolchinsky, Dr. Nikolai Zubritsky, Bob Cratchit, Teddy Brewster, Andrew Ladd III, The Tin Woodman, G.W. Nethercott, Ken Gorman, Hysterium, Miles Gloriosus, President Art Hockstader, and Santa. Greg thanks Suzanne and the kids, Molly Rey and BoPeep, for their support. Keep wondering, but keep smiling!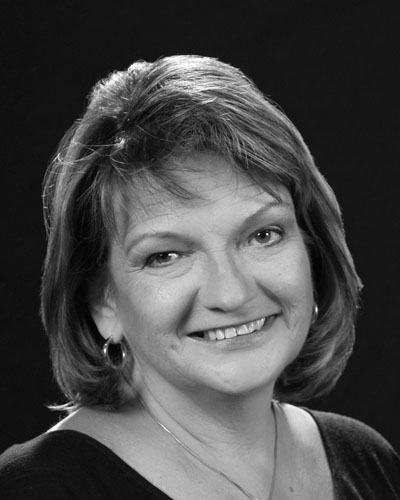 Barbara Bartos (Laundress) - This is Barbara's second performance with Colonial Players. She was last seen in 2015 as Lady Bracknell in Ernest in Love. Barbara's past theatrical experience includes performing as a featured singer with the British Embassy Gilbert & Sullivan Society in Washington and in a number of NYC Off-Off Broadway showcases in roles including Toby in The Gingerbread Lady and The Dancer in Feiffer's People. Her past regional theater roles include Aldonza in Man of La Mancha. Barbara is currently a member of the U.S. Naval Academy Chapel Chorale. She is president of Speakers.com, a celebrity speaker's bureau, which she co-founded with her husband and partner, Glenn. She is delighted to be back on stage playing with the incomparable Rick Wade and this fantastic cast of A Christmas Carol. Merry Christmas and Happy Holidays to all.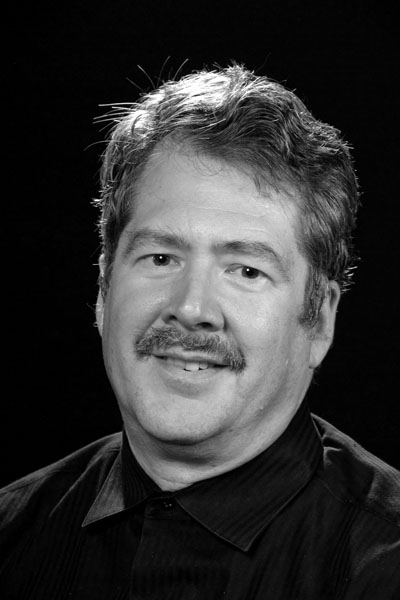 Tom Bethards (Dick Wilkens/Party Guest) - Tom is excited to return to Colonial Players for this very special production. You may remember him from Annie! (Mr. Bundles/Ensemble) and 1776 (Mr. Morris). He has also performed at Silhouette Stages (Oliver!, Mr. Sowerberry) and Prince George's Little Theatre (Once Upon a Mattress, Sir Render/ Ensemble). As a singer, he has appeared at venues ranging from pub sings and cabarets to the Maryland Renaissance Festival to the Kennedy Center and the National Cathedral. He is also an avid piano student, specializing in jazz. He would like to thank his friends, his family, and his fellow cast members for all of their support.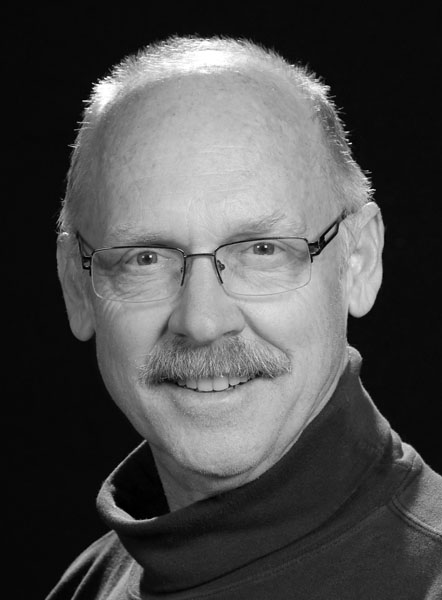 Dr. Doug Dillner (Undertaker's Man, Party Guest) - Doug started acting when in high school. Here at Colonial Players, he has played Scrooge and Marley several times, as well as Fezziwig. Tonight he reprises his role as Joe, The Undertaker's Man. Next role for him? Tiny Tim or bust. Life is good – Tallyho.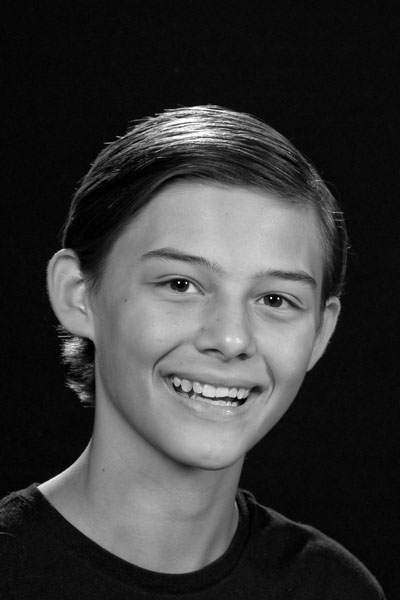 Walker Dixon (Peter Cratchit) - Walker is a freshman at Annapolis High School who recently moved from Charlotte, NC. His most recent professional productions include Oliver!, Scrooge, and Miracle on 34th Street. He appeared in the world premiere of Ella's Big Chance: A Jazz-Age Cinderella at Children's Theatre of Charlotte. Film credits include The Way Way Down as a series regular. Walker would like to thank Colonial Players for this wonderful opportunity to do what he loves best, performing on stage.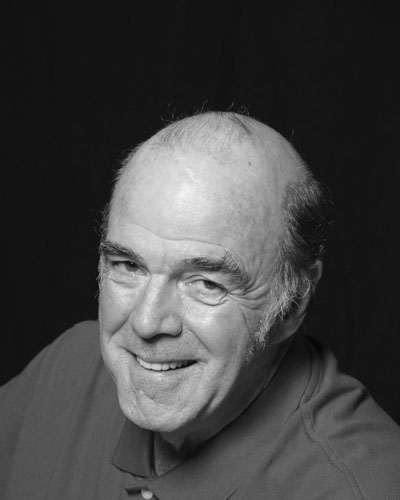 Michael N. Dunlop (Ebenezer Scrooge) - Michael is very happy and excited to return to the Colonial Players as Scrooge in this year's production of A Christmas Carol. This will be his fourth appearance in the show, including appearing as Scrooge in the 2014 production. Last year, he worked with director Rick Wade on Morning's at Seven and is thrilled to be working with him again. Other productions at Colonial Players include Something's Afoot, Sly Fox, A Funny Thing Happened on the Way to the Forum, and Trying. Michael has been a SAGAFTRA member since 1988 and has acted in film, television, and commercial video productions in the Baltimore/Washington market, with a recent role in Veep on HBO.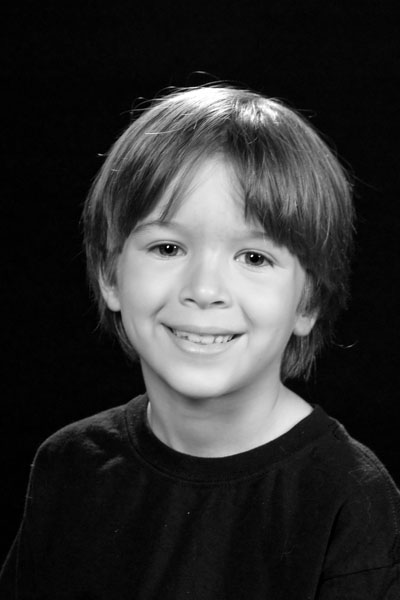 Reed Eckman (Tiny Tim/Boy Scrooge) - Reed is in the second grade and is thrilled to be making his theater debut with Colonial Players. He has dreamed of being on this stage since watching his older sisters perform here in Annie three years ago. Reed enjoys spending time outdoors, playing piano, and making conversation. He can always be heard singing a tune wherever he goes. Like Tim, he feels truly blessed, especially to have been given the opportunity to be part of such a talented cast.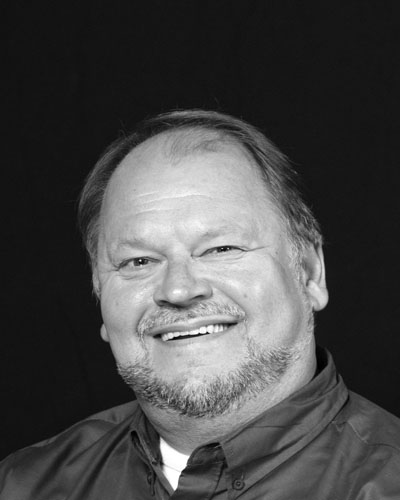 Peter Eglitis (Mr. Fezziwig, Caroler) - "My character's description: 'An enormous portly man who brims with high spirit and good cheer'... 'Extremely agile for his size'... 'Rich, fat, comfortable jovial voice.' I, Peter Eglitis, plead guilty as charged! Enjoying a second attempt as Mr. Fezziwig with The Colonial Players. This will officially be my second stage performance since my younger school years... Truly appreciative of my family, friends, and the Colonial team for all the support and patience to keep my dreams alive! It is great to be 'Cozy and among friends!'"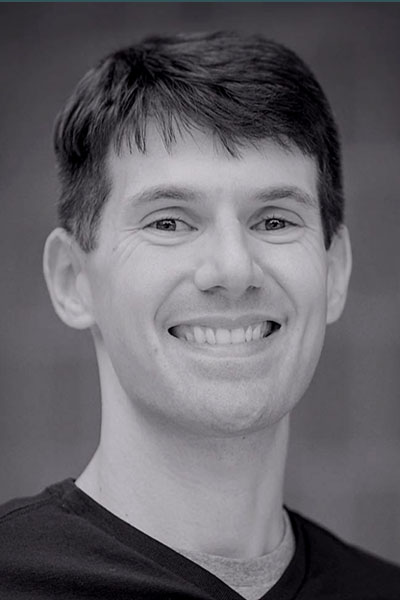 Trevor Greenfield (Nephew Fred) - Trevor is excited to be making his Colonial Players debut! He is a K-4th grade General Music teacher for Anne Arundel public schools. He received his B.A. in Music Education (voice, piano) from Slippery Rock University in 2011. Before relocating to Maryland in 2015, he taught K-12 music, private voice and instrument lessons, and directed The Drowsy Chaperone; You're a Good Man, Charlie Brown; and Bye, Bye Birdie! for the Leetonia School District in Ohio. He most recently served as music director for Children's Theatre of Annapolis' Fall production of Seussical. Some of his favorite roles include Jeffrey from Godspell, Perchik from Fiddler on the Roof, Judah from Joseph and the Amazing Technicolor Dreamcoat, and his ensemble roles in The Producers. Trevor would like to thank his fellow cast mates for their dedication and support and his directors for giving him the opportunity to perform in his favorite story!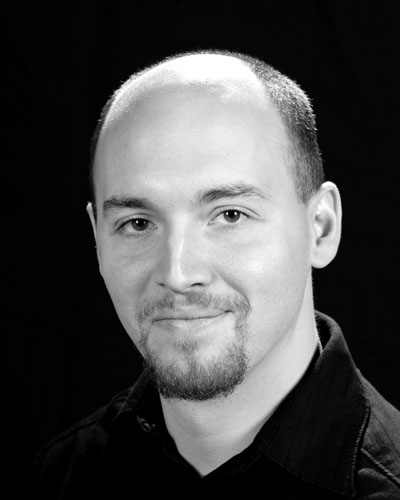 Eric Hufford (Ghost of Christmas Present) - Happy, as always, to be back on the CP stage, Eric's most recent role at CP was as Jack Worthing in the 2015 production of Ernest in Love. Favorite roles at CP include Leslie Bainbridge in Taking Steps and Thomas Jefferson in 1776. He has also played roles such as Pharaoh in Joseph and the Amazing Technicolor Dreamcoat and Jesus in Jesus Christ Superstar at other venues. Offstage at Colonial Players, Eric was assistant director for Watch on the Rhine during the 2015-16 season. "I'd like to thank Sarah for always supporting me in everything I do. Enjoy the show!"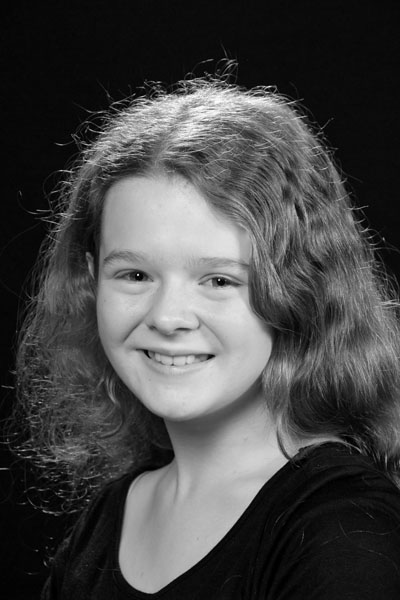 Charlize Leffler (Belinda Cratchit) - Charlize is 12 years old and is thrilled to be cast as Belinda Cratchit with Colonial Players. Most recently, she performed with Ford's Theatre in A Christmas Carol as Belinda Cratchit. She also has performed with Compass Rose Theater in Roar of the Greasepaint, Colonial Players in Annie as Molly, 2nd Star Productions in Children of Eden, Talent Machine's productions of Camp Rock and Once on this Island, and Children's Theatre of Annapolis' production of Pippi Longstocking. Charlize takes tap, ballet, voice, and piano lessons. In addition to musical theater, she also performs with her rock band, Mistaken Identity, with The Priddy Music Academy at various venues in Maryland. Charlize would like to thank all of her teachers, directors, and the cast for all of their support! Enjoy the show!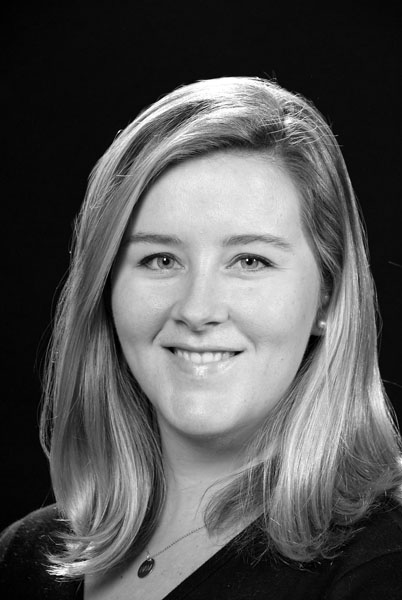 Heather McMunigal (Fred's Wife/Caroler) - Heather is delighted to make her second appearance on the Colonial Players stage after having played Rose Lennox in The Secret Garden last season. Heather grew up performing in musical theater from a young age and received her Bachelor of Arts in Music (voice) from Penn State University. Heather remains an active singer and has worked for nonprofit arts organizations for several years. She now helps to "Save the Bay," working for the Chesapeake Bay Foundation and living not far from the theater in downtown Annapolis. Many thanks to the cast and creative team for making this experience a marvelous one at this most wonderful time of the year.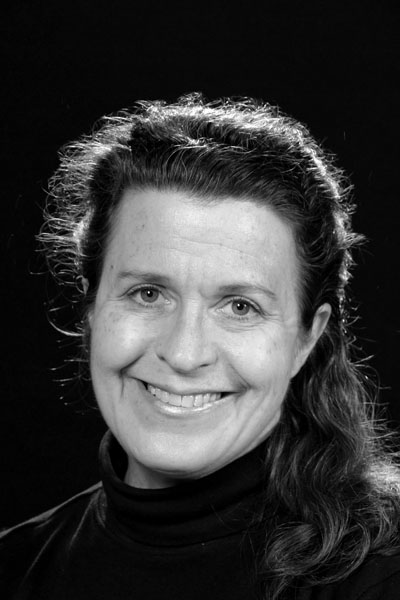 Sherri Millan (Mrs. Fezziwig/Caroler) - Sherri was born in Baltimore and moved to Annapolis as a young teen. She has long enjoyed music and performing. Outside the theater, Sherri is the treasurer for Spoutwood Farm, a non-profit in Glen Rock, PA. She also enjoys painting, reading, gardening, playing guitar, and being in the presence of animals. A Christmas Carol is Sherri's third production with Colonial Players. Her former experience includes playing Effie in Ernest in Love and Myrtle Brown in Morning's at Seven. Sherri would like to thank her family, everyone at Colonial Players for all their hard work, and a special thanks to Annie Flood for patience and excellence as music director.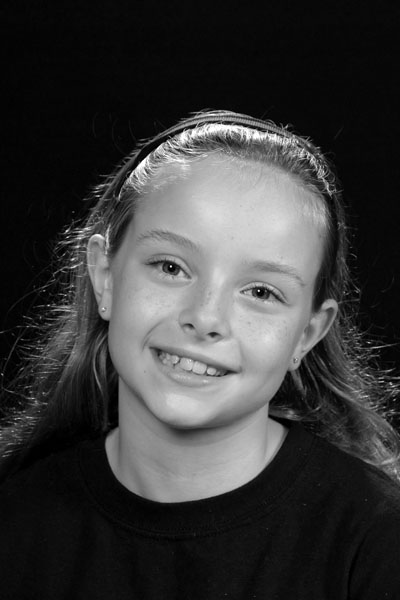 Emma Miller (Fanny) - This is Emma's first time on stage, and she is thrilled to be playing the same role that her sister Holly played in the 2012 production. She is also excited to be able to share the stage with her mom, Lesley Miller (Party Guest). In her spare time, Emma enjoys playing her violin, singing, gymnastics, and doing fun things with her Girl Scout troop.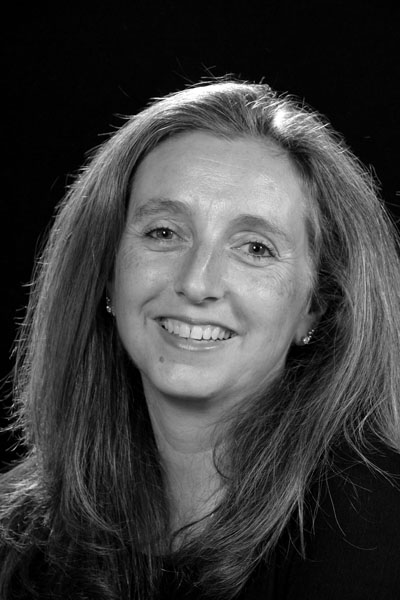 Leslie Miller (Party Guest) - This is Lesley's seventh time performing in this production, having previously played The Ghost of Christmas Past (2001) and Mrs. Cratchit (2002-2005, 2012). She has also performed with other local groups, including Annapolis Summer Garden Theatre, 2nd Star Productions, and Bowie Community Theater. She is very much enjoying being on stage with her daughter Emma (Fanny), and would like to thank Rick, Annie, the cast, and the crew for making this so much fun to do!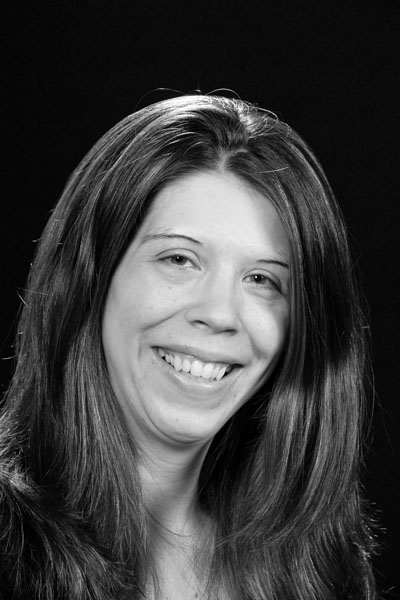 Lindsey Miller (Mrs. Cratchit) - Lindsey recently relocated here from Chicago and is happy to be making her area debut with The Colonial Players. Recent credits include Mrs. Medlock in Secret Garden, Sister James in Doubt, Joyce in Treasure Island, Dance Corp/Doll in Mary Poppins, Fiddler on the Roof, and Oliver! Lindsey spent the 2014/15 season performing with Edge of the Wood's Resident Theatre in Our Town and The Man Who Came to Dinner. Lindsey holds a B.A. in Theater and Vocal Performance. She wishes to thank the production staff for welcoming her to the CP family! Much thanks to Mom and Rich for all their support and love, and to her two shining stars, Ewan and Finnegan.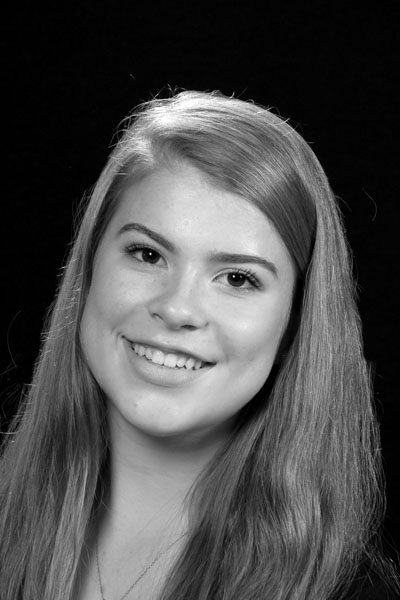 Hallie Parrott (Martha Cratchit) - Hallie is 18 years old and a senior at Broadneck High School. She is very excited to be in her fourth production with CP! She also participates in shows with Broadneck High School, Children's Theatre of Annapolis, and Talent Machine Company. She would like to thank the wonderful cast and crew for all of their hard work. Merry Christmas, and enjoy the show!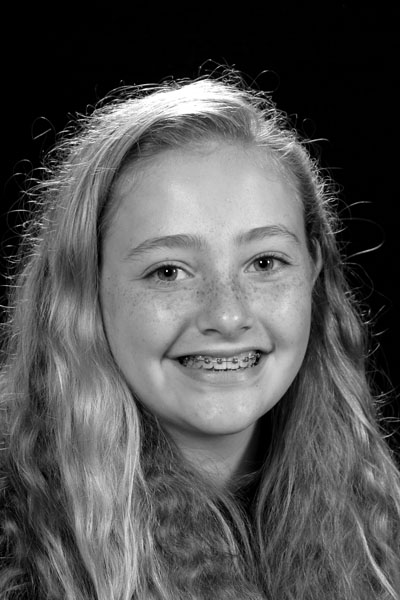 Ava Phillips (Beggar One) - Ava is very excited to be in another season of A Christmas Carol. In 2014 she was cast as Fanny, and now she is a beggar! Ava is thrilled that she gets to meet new friends along the way. She has also been Juliet in The Seussification of Romeo and Juliet, Goose from Charlotte's Web, and more. She has loved acting for a long time and hopes she will continue it for her whole life. Ava's favorite play that she's been in so far is A Christmas Carol with Colonial Players. She knows that this year will be as awesome as it was the previous time!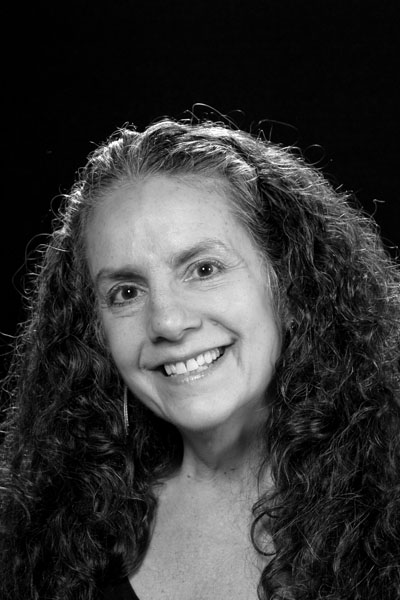 Susan S. Porter (Charwoman) - Susan is delighted to be back at CP where she was previously seen in The Christmas Doll and Last Night at Ballyhoo. Favorite roles include: Yenta the Matchmaker, Fiddler on the Roof; Edith Frank, The Diary of Anne Frank (Toby's Dinner Theatre); Mrs. Gardiner, Pride and Prejudice; Marcellus, The Player Queen, Hamlet tour (Chesapeake Shakespeare Company); Margaret/various other roles, The Laramie Project (KAT); Cyn, The Revelation of Bobby Pritchard (Iron Crow); Cunningham, The Last Days of Judas Iscariot (NCDA); Maddy, Mamaleh (Spotlighters Theatre); Lee Green, Tale of the Allergist's Wife; Shirley Kaplan, Street Scene (Fell's Point Corner Theatre), Norma Hubley, Plaza Suite (Cockpit in Court); Lorenzo/Coachman, Pinocchio (Red Branch Theatre); Doris, Lemonade Dreams (FCPCapital Fringe Festival); improv troupe, Yo' Mama's Cookin' (HCC). Training: National Conservatory of Dramatic Arts. Grandson, Jack, this is for you!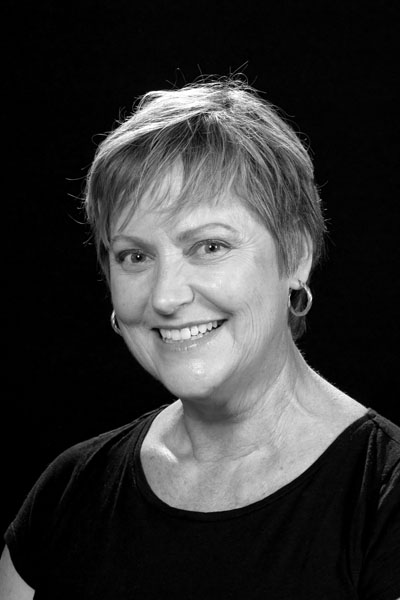 Lisa KB Rath (Solicitor Two/Bump Woman) - You may have seen Lisa at The Colonial Players as the drunk old Irish Mammy in The Cripple of Inishmaan, as Mrs. Hudson in last season's Sherlock's Last Case, as well as in The Curious Savage and The Shepherd's Chameleon. She performed in Dignity Players' premiere of Bloodlines. By day, she is the owner of Paint and Parties (paint and sip events), and At Your Service Annapolis (concierge services). Lisa's fine art photography has been exhibited in juried competitions, galleries, publications, and private collections, including Arterie Fine Art Gallery (Chicago), Artomatic, Circle Gallery, Paul's Homewood Café, Annapolis Maritime Museum, and BWI airport. Photography sites: LisaRath.com and Lisa Rath Photography on Facebook. Lisa is mom to Taylor, Emma, Hayley, and Connor Gilbert.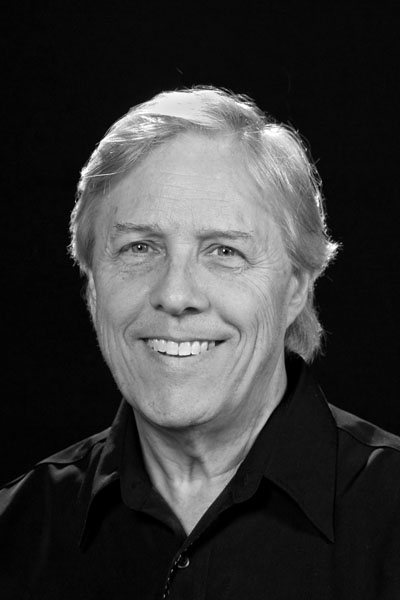 Jim Reiter (Bob Cratchit) - Jim played Mr. Boddy in Clue, this summer's "one-week musical" at Colonial Players, and received a Washington Area Theatre Community Honors best director nomination for last October's Side Man. Other CP roles include Scrooge in A Christmas Carol (2005 and 2010), the Dead Guy in Dead Man's Cell Phone, Ben Hecht in Moonlight and Magnolias, Dale in Dog Logic, Mr. Maraczek in She Loves Me!, multiple characters in Hauptmann (WATCH Award for best featured actor), Robert in Proof, and Boolie in Driving Miss Daisy, his first CP production way back in 1995. He appeared in Annapolis Summer Garden Theatre's The Addams Family, and directed The 39 Steps at Dignity Players, where he appeared in Sordid Lives, The Crucible, and The Shadowbox. Elsewhere he appeared in the Annapolis Chorale's Once Upon a Mattress, Annapolis Shakespeare's Pride and Prejudice, and Bay Theatre's Becky's New Car. At 2nd Star Productions, Jim directed 1776, The Music Man, Once Upon a Mattress, and How to Succeed in Business Without Really Trying, and appeared in numerous productions.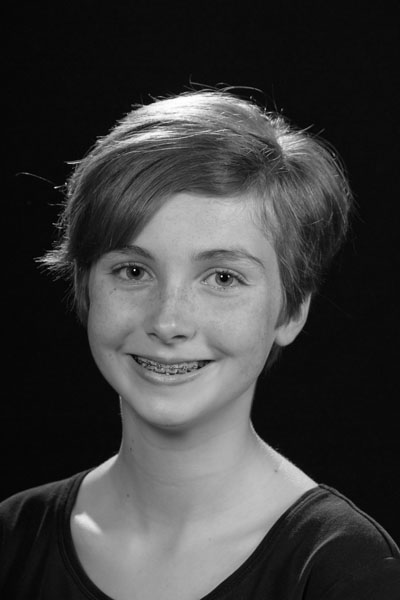 Samantha Sikon (Mistletoe Man/Bump Man/ Turkey Boy) - Samantha is an 8th grader at St. John the Evangelist in Severna Park and is so excited to make her Colonial Players debut in A Christmas Carol. Her previous roles have included Lily St. Regis in St John's production of Annie, Puck in Shakespeare Along the Severn's production of A Midsummer Night's Dream, and the Fairy Godmother in Children's Theatre of Annapolis' production of Twinderella. She enjoys horseback riding and playing the electric guitar, and can regularly be seen jamming with her friends at the School of Rock in Gambrills. Sammy wants to thank both Rick Wade and Annie Flood for bringing A Christmas Carol to life and making it so much fun.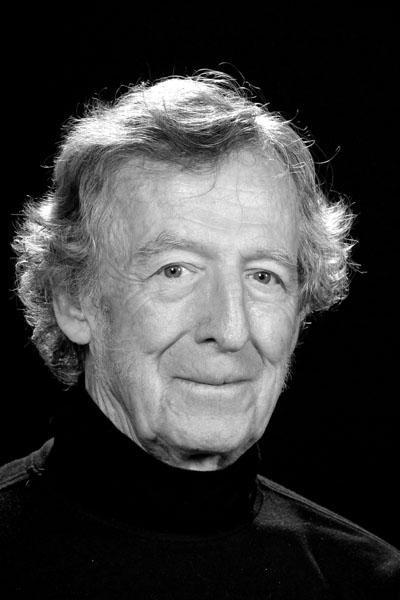 Fred Taylor (Ghost of Christmas Yet to Come) - A Catonsville resident and the Official Town Crier for Annapolis, Fred failed retirement twice. He currently works as a tour guide for Watermark and is the court-side announcer for UMBC basketball. He is thrilled to return to the Colonial Players stage, where he has appeared in A Christmas Carol, 1776, Busie Body, Death of a Salesman, Rebecca, and Arcadia. He dedicates his performance to his family and friends, especially to his wonderful grandchildren. "Love you all. And to Rick, and his entire production team, backstage crew, and terrific cast, thank you. God Bless Everyone! Merry Christmas."
Martin Thompson (Young Scrooge) - Martin is excited to be back on the Colonial Players stage. CP credits include roles in The Philadelphia Story and The Busie Body as well as two previous productions of A Christmas Carol. Additionally for CP, he directed the one-act play The Shepherd's Chameleon and designed sound for various productions including Company. He was one of two Colonial Players Scholarship recipients in 2010. Other performance credits include Michael Wells in Two Rooms, Mr. Marmalade in Mr. Marmalade; Romeo in Shakespeare's R&J; and Horace Vandergelder in The Matchmaker.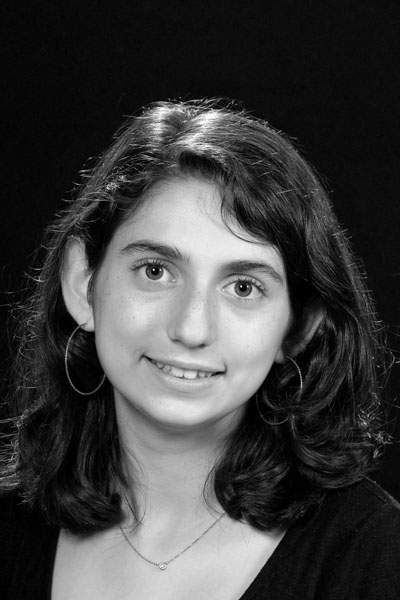 Diana Tobin (Beggar Two) - After hanging around Colonial Players for the past two years watching friends and family work on shows, Diana is overjoyed to be making her debut on the CP stage in A Christmas Carol. Diana is a freshman in the IB program at Annapolis High School, where she recently appeared in their fall production of Mr. Peepers. Diana gives shout outs to her friends Sam, Carrie, Kallan, and Liza for being so supportive, and also would like to thank her family, especially her mom and dad, for always helping and supporting her as well as giving acting tips and driving her to and from acting camps.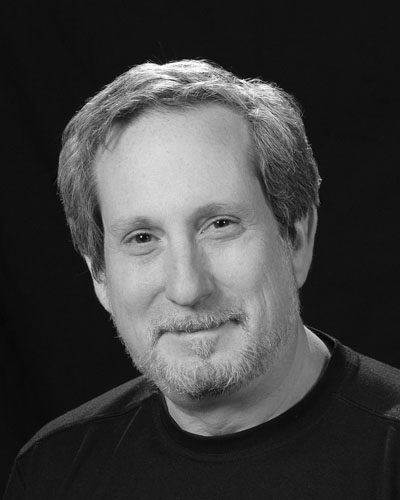 Steven Tobin (Ghost of Jacob Marley) - Steve has been hiding in the director's chair for the last 25 years, but is now thrilled to be in front of the audience again with his CP acting debut in A Christmas Carol (and to be acting with his daughter Diana for the first time). As a director, Steve helmed the CP Season 66 production of The Liar, which won the Ruby Griffith Award for Best All-Round Production. He also directed The Diary of Anne Frank at Compass Rose Theater last season. Steve did his professional acting apprenticeship at The NJ Shakespeare Festival, and his favorite (very) past acting roles include Ken Harrison in Whose Life Is It Anyway?, John Merrick in The Elephant Man, and Florizel in The Winter's Tale. In his spare time, Steve enjoys being with his family and writing about himself in the third person. Thanks to Cast and Crew!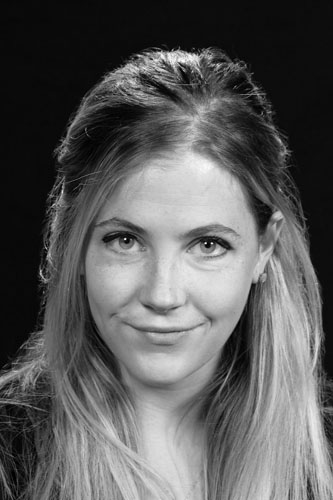 Sarah Wade (Charwoman) - Sarah is very excited to be performing in her ninth production of A Christmas Carol, having made her Colonial Players debut at the age of 10 as the Turkey Boy in 2000. As luck would have it, she would meet her nowhusband (see Ghost of Christmas Present) in the 2012 production and is very happy to be back onstage with him, and not playing his ward. She is fresh off of CP's recent production of Who's Afraid of Virginia Woolf? in the role of Honey. Past credits include Gabriella in Boeing Boeing, Cecily Cardew in Ernest in Love, Izzy/Sabine in the Ruby Griffith-award-winning The Liar, Catherine Donahue in These Shining Lives, Starto-Be in Annie, Jessica in Communicating Doors, and Kitty in Taking Steps. She also appeared as Lisa Morrison in Collected Stories at Dignity Players. Thanks to her family and friends for understanding: "I can't, I have rehearsal."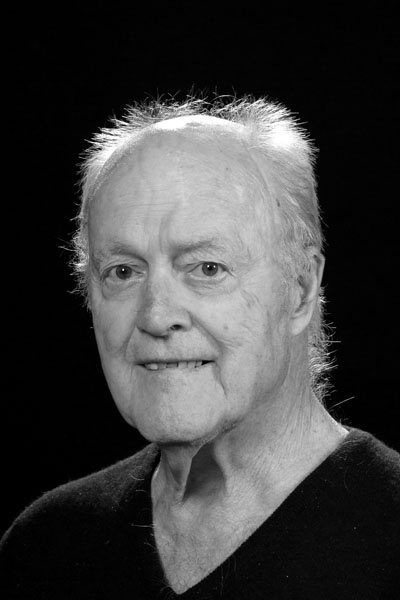 Ed Wintermute (Ghost of Christmas Past) - Ed has appeared in every performance of A Christmas Carol except for one year. Usually he has played The Ghost of Christmas Present, although he once appeared as one of the Two Gentlemen. This year, he gets to play a more age-appropriate, and very different, role: The Ghost of Christmas Past.
The Production Staff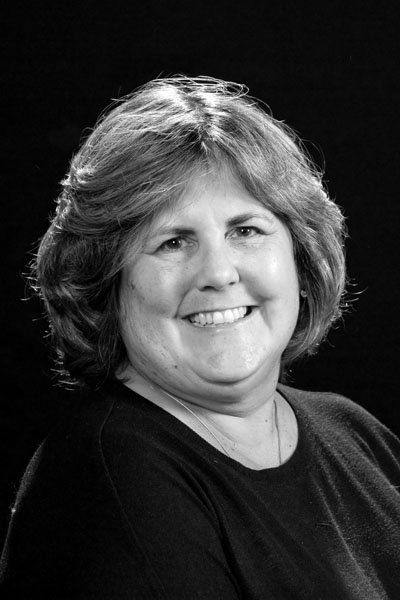 Julie Bays (Costume Designer) Julie is excited to be part of A Christmas Carol. She has been involved in costuming theater productions for the last 20 years in the Annapolis area. Her last production was Elephant and Piggie with Infinity Theater. She has taught sewing lessons to students of all ages. For the last three years, she has been a guest artist teaching costume design with the public school Performance and Visual Arts Program. Julie gains great joy helping others learn that they can be creative.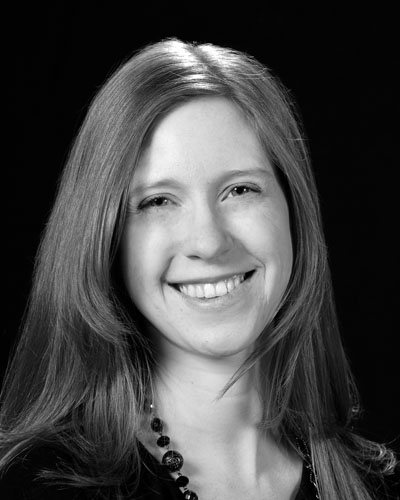 Kaelynn Bedsworth (Sound Designer) Kaelynn is delighted to be a part of her third A Christmas Carol production, though she decided to step behind the scenes for this one. Previously she played the roles of Mrs. Cratchit (2014) and Belle and Fred's Wife (2012), and loved every Christmas-cheery minute of it. Kaelynn has also been seen on the CP stage in multiple productions since 2011 (the latest being The Secret Garden), with sound design credits on The Secret Garden, Bat Boy, Rocket Man, Ernest in Love, and Why Torture Is Wrong and the People Who Love Them. Kaelynn hopes for a Christmas season full of hot cocoa and hippopotamussesses for all!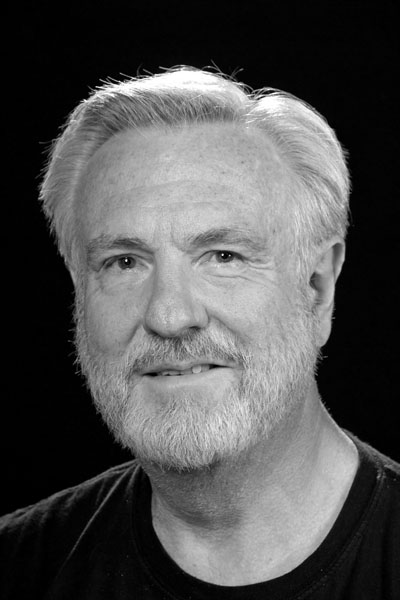 Tim Brown (Stage Manager) Having been an assistant stage manager and stage crew for several recent productions, Tim is serving for the first time as the "official" stage manager. He can't believe his good fortune to be involved in such a wonderful production so central to Colonial Players and to be working with such great people both on and behind the stage. Happy Holidays.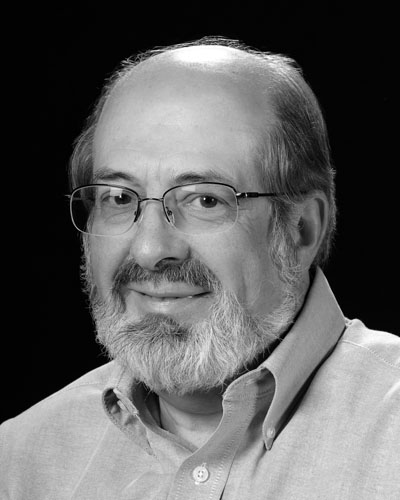 Frank Florentine (Lighting Designer) Frank has spent years creating Magic with a Drop of Light! For the past four years, his lighting designs for The Colonial Players have generated outstanding reviews, two Washington Area Theater Community Honors (WATCH) nominations for best lighting design in a play (Chapter Two and Coyote on a Fence), and two WATCH selections for Best Lighting Design for a Musical (Bat Boy and Ernest in Love). Frank's previous work included 25 years as lighting designer for the Smithsonian National Air and Space Museum, show caves throughout the United States, residences, and a 65,000-mile tour with the late Danseur Rudolf Nureyev. His work has achieved numerous professional awards. Frank is a Fellow of the Illuminating Engineering Society and Lighting Certified by the National Council of Qualified Lighting Professionals. He is also a member of United Scenic Artist 829, Lighting Designer. Frank and his wife, Susan Cook (who reluctantly but lovingly becomes a theater widow when he lights a show!!), have lived in the Annapolis area for 27 years.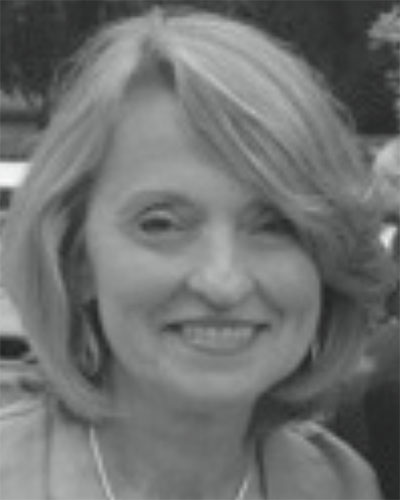 Constance Robinson (Properties Designer/Set Decoration) During the past 16 years, Connie has volunteered as a public relations consultant, graphic designer, box office assistant, properties designer, and set decorator for Colonial Players. She also serves on the current Marketing Committee. Connie has collected props for numerous productions at Colonial Players, and one play at Dignity Players. She has received three WATCH nominations, and has had many challenges when collecting "unusual props" that still make her smile. Connie enjoys her volunteer work at CP because of the terrific people she works with! She thanks her husband, John, for his help with modifying props. She thanks her family and friends for loaning personal belongings for set props, and for their enthusiastic support.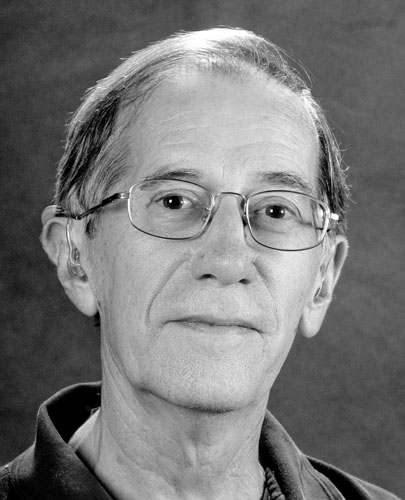 Tom Stuckey (Producer) Tom was stage manager for A Christmas Carol two years ago and thoroughly enjoyed being a part of this wonderful story of redemption and hope. He thanks his outstanding creative team and the hard-working cast for bringing Dickens' magical tale to life. Tom has been a part of Colonial Players for more than half a century, working in all sorts of offstage activities and, a few times in his younger and more foolish years, even appearing on stage. Thanks to Dick and Rick for creating this holiday present to all of us.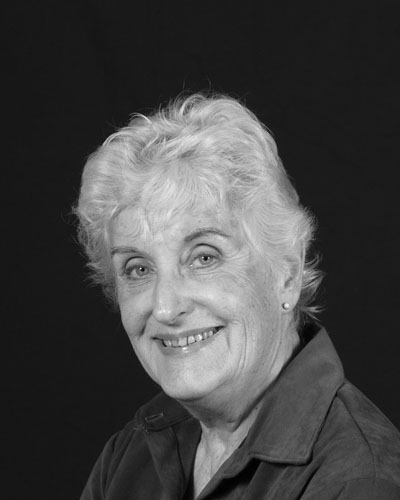 Carol Youmans (Set Designer) Carol has been active with Colonial Players for over 35 years, starting as a set painter. She created the set for the first production of A Christmas Carol in 1981 and designed and painted the murals of the Victorian London skyline with Jack Youmans, Judi King-Rienitz, and Sandra Zollner in its second year in 1982. She has directed many shows at Colonial Players, including In The Next Room, Dog Logic, Macbeth, and A Funny Thing Happened on the Way to the Forum. She has served many times on the Board of Directors, most recently as artistic director and president.