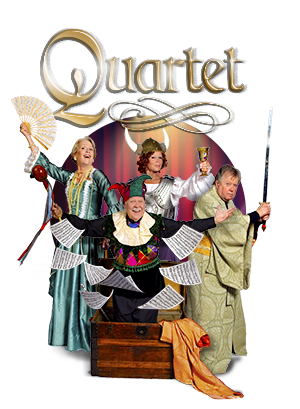 Written by Ronald Harwood
Directed by Darice Clewell
Produced by Kaelynn Bedsworth
Performance dates:
January 12 - February 4, 2018
Run time: 2h 30m
Cecily, Reggie and Wilfred reside in a home for retired opera singers in Kent, England. Each year, on the tenth of October, there is a concert to celebrate Verdi's birthday. Jean, who used to be married to Reggie, arrives at the home and disrupts their equilibrium. She still acts like a diva and refuses to sing. But the show must go on in this funny and poignant play.
To download the production postcard for Quartet to share with your friends, visit the Downloads page of our website and look under the Production Postcard heading.
About the Director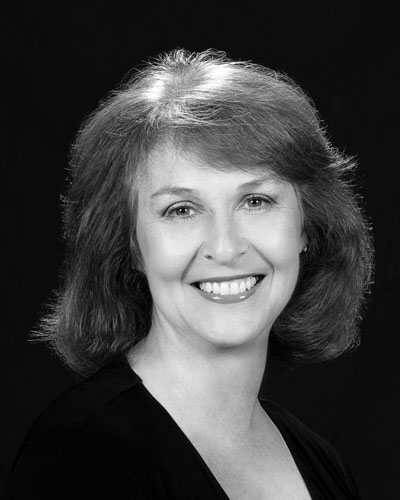 Quartet is the fifth production Darice Clewell has directed for The Colonial Players. Previously she directed Trying, Copenhagen, Is There Life After High School?, and Isn't It Romantic. Direction at other theaters includes Art, Stones in His Pockets, and The Shadow Box at Dignity Players. Choreographic endeavors include A Little Night Music (the Ruby Griffith winner for All Round Production Excellence), She Loves Me, Cabaret, Fiorello!, Is There Life After High School?, Red Hot and Cole, Working, and A Christmas Carol. Darice has appeared in numerous productions here, playing Marie in Calendar Girls and Sonia in Vanya and Sonia and Masha and Spike last year. Other favorite CP roles include Lottie in Enchanted April and M'Lynn in Steel Magnolias. She also appeared in Lettice and Lovage, Splendour, Rumors, Social Security, and The Road to Mecca. Acting credits at other theaters include Elizabeth Proctor in The Crucible, Amanda in The Glass Menagerie, Latrelle in Sordid Lives, and several roles in The Vagina Monologues.

"Quartet is a Director Package show, meaning I presented it to the play selection committee last year and asked to direct it. I am very grateful for this opportunity, and hope our audiences will be as charmed by this play as I have been. Thank you to our quartet -- Nori, Marti, Rick, and Edd.It's been a joy bringing this Quartet to life. And thank you to my duet partner, Jim."



About the Playwright
Ronald Harwood, a successful and decorated English playwright and author, was born in South Africa and moved in 1945 to England, where he changed his name from Horwitz after being told his birth name was too foreign and too Jewish for an actor. His best-known work is The Dresser, which opened in New York in 1981 and was nominated for a Tony Award for best play. Harwood also wrote the screenplay for the movie, which received Academy Award nominations for best movie and best screenplay. His won the Academy Award for his screenplay of The Pianist and was nominated for best screenplay for The Diving Bell and the Butterfly. In all, Harwood has written 24 plays and 19 movie scripts. He is also the author of more than 30 books and other published works. Harwood trained for the stage at the Royal Academy of Dramatic Art, and was the personal dresser for Sir Donald Wolfit from 1953 to 1958. One of the recurring themes in Harwood's work is his fascination for the stage, its performing artists, and artisans as displayed in The Dresser, After the Lions (about Sarah Bernhardt), Another Time (a semiautobiographical piece about a gifted South African pianist), Quartet (about aging opera singers), and his non-fiction book All the World's a Stage, a general history of theatre.



Director's Notes
"Youth is the gift of nature, but age is a
work of art."
--- Stanislaw Jerzy Lec
What is it about art – of any kind, whether What is it about art – of any kind, whether it be music or drama or painting – that takes us out of ourselves while at the same time showing us who we really are? To me, it's the uniqueness with which art is created. An individual, a single mind, is inspired, that inspiration mixes with the individual's personality and beliefs and energy and skill to become a song, or a play, or a mural. Often the artist cannot even explain how it was done, there's something else going on – the whole is so much greater than the sum of its parts.

In choral singing, that same effect is felt when two or three perfectly sung notes create a separate note that hangs in the air. No one voice is singing that note, but the combination of voices generates it. So it is with life, and aging, and the quartet of characters you will watch tonight. In their prime, decades ago, each would sing one note, and the combination of the four notes between them created not just four notes, but a story, animating the feelings and passions of the composer who created what they were singing. Their most popular opera, recently rereleased on CD here in our 1990s setting, is Verdi's Rigoletto. With these four characters, playwright Ronald Harwood gives us what most great operas and most great lifetimes provide: the wide spectrum of friendship, loneliness, love, physical and mental impairment, sexual desire, vanities. The characters are as different as the four seasons. It is those differences that made them a success on stage, and that pepper their current relationships. They bicker about the past, their circumstances, and each other, but they also perform quiet kindnesses that are touching and loving. They talk of music, backstage romps, childhood, loss, arias, and lusting in their hearts and their loins. As Bette Davis once remarked, "Old age ain't no place for sissies."

No longer able to physically perform, they still feel the music and the passion, they still can hear that note hanging in the air, and we watch entranced as their story becomes the work of art that is age.
– DARICE CLEWELL
The Cast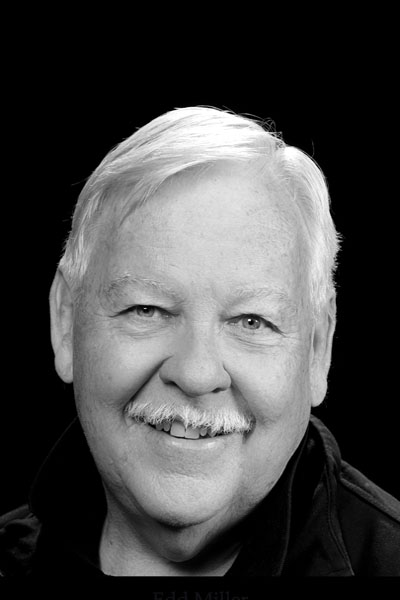 Edd Miller (Wilfred Bond) - Edd has been hanging around The Colonial Players for more than 50 years waiting for a role like this one -- over 70 and still vibrant! While waiting, he has put his artistic talents to work in many areas of the theater. As an actor, CP shows include Cat on a Hot Tin Roof, A Thousand Clowns, Othello, The Happy Time, The Fantasticks, The Last of the Red Hot Lovers, Absurd Person Singular, Veronica's Room, A View from the Bridge, Over the River and Through the Woods, A Moon for the Misbegotten, Over My Dead Body, 1776, The Cripple of Inishmaan, Incorruptible, and Death of a Salesman. He has directed for Colonial Players The Apple Tree, Plaza Suite, I Never Sang for My Father (Ruby Griffith Award winner), Blithe Spirit, 6 Rms Riv Vu, Carnival!, The Curious Savage, On Golden Pond, Relatively Speaking, Moon Over Buffalo, The Tale of the Allergist's Wife, Two Rooms, Coyote on a Fence (WATCH Award nominee), Going to St. Ives (WATCH Award winner), The Diviners, and Good People. He has also designed sets for many shows at CP. Edd feels blessed because he has gotten far more out of his association with The Colonial Players than he has put in, most importantly because that is where he met his late wife, Dolores Fahey Miller. He has worked with many other theaters, but Colonial Players is home. "Thank you all."
Nori Morton (Cecily Robson) - Nori began her theatrical adventures 36 years ago when she auditioned for Colonial Players' first musical production of A Christmas Carol under the direction of Rick Wade (Reggie). Aside from the privilege of singing the masterful Gessner/Wade score, she was assigned ONE speaking line, and of course it required a British accent. After reciting it hundreds of times, night & day, it's befitting that, after all these years, she's now onstage with Rick, trying ye olde British chit-chat yet again! Among numerous leading roles locally, her faves here at CP are Desiree Armfeldt in A Little Night Music, Mrs. Hart for Baby (both Ruby Griffith award winners), and Linda Porter for Red Hot and Cole. Nori recently portrayed the ever meddling Dolly Levi in 2nd Star Productions' Hello Dolly! and most recently created and performed alongside good bud Debbie Barber-Eaton in Rhapsody In Heels, a two-women cabaret. Thanks and love to Darice (for taking a chance!), to this over-the-moon ensemble, and for faith, family, and friends who keep her facing each new day chiming, "I'm ready!"
Marti Pogonowski (Jean Horton) - Marti's association with Colonial Players is a long one. She first appeared in the ensemble of Carousel, then as Anne in The Diary of Anne Frank, both in 1969. Over the years, she has taken on a number of roles on our stage, including Hypatia in Misalliance; Lucy in You're a Good Man, Charlie Brown; The Mute in The Fantasticks; Masha in The Seagull; Joy in Shadowlands; Martha in Strange Snow; Gert in Lost In Yonkers; ensemble in Jacques Brel…; Mother/Judge in Kid Purple; The Dresser in Enter the Guardsman; and – most recently – Annie in Calendar Girls. She was also a winner of the Irene Ryan Acting Award, which earned her a place in competition at the Kennedy Center, where she was thrilled to use Jane Alexander's dressing room. Other favorite roles include: Nurse Ratched in One Flew Over the Cuckoo's Nest; "The Crowd" (where she portrayed all of the members of the Chorus) in The Wizard of Id at the University of Maryland; and Gooch in Mame and Mazeppa in Gypsy at the Annapolis Dinner Theater. Marti recently retired as an executive director with Anne Arundel County Public Schools and enjoys traveling with her husband, Dan.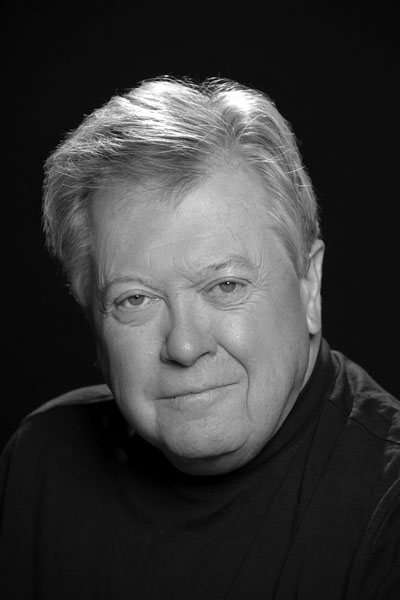 Richard Wade (Reginald Paget) - Rick has been a member of CP for nearly 50 years, working most frequently as director of nearly 30 productions, including dramas, comedies, and musicals. Among his favorites: Morning's At Seven, Amadeus, Driving Miss Daisy, She Loves Me, Our Town, A Funny Thing Happened On The Way To The Forum, The Trip To Bountiful and Inherit The Wind. As a writer for theater, he has authored several plays and musicals, notably the adaptation and lyrics for the musical version of Dickens' A Christmas Carol (music by Dick Gessner), presented by Players for the more than 30 years. He has directed for several area community, college, and professionals theaters over the years. He is an infrequent actor on the East Street stage, having last appeared here as Charlie in the 1987 production of The Foreigner. Rick is particularly proud that his daughter, Sarah Wade, and her husband, Eric Hufford, are active Colonial members, both onstage and behind the scenes.
The Production Staff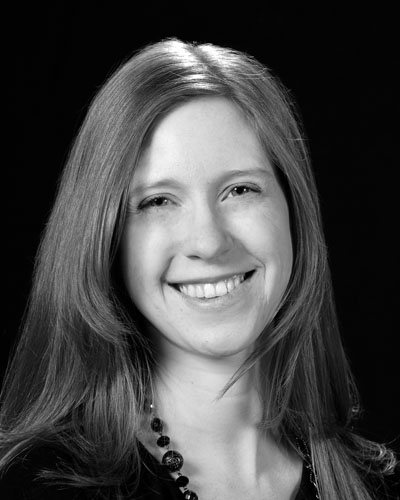 Kaelynn Bedsworth (Producer) This is Kaelynn's ninth season with CP, and she has volunteered both on the stage and off in a variety of roles, from actress to go-button pusher to steampunk wig maker to Looney Tunes sound effects specialist to smushed banana cleaner. You may have seen her grace the stage in The Secret Garden, Annie, 1776, A Christmas Carol, Moonlight and Magnolias, and more. Behind the scenes, she has produced, costume designed, sound designed, and scene painted for many shows over the last few years. Kaelynn currently serves as Treasurer on The Colonial Players' Board of Directors. She sends love to her husband, Wes, who shares this crazy theater world with her on a daily basis.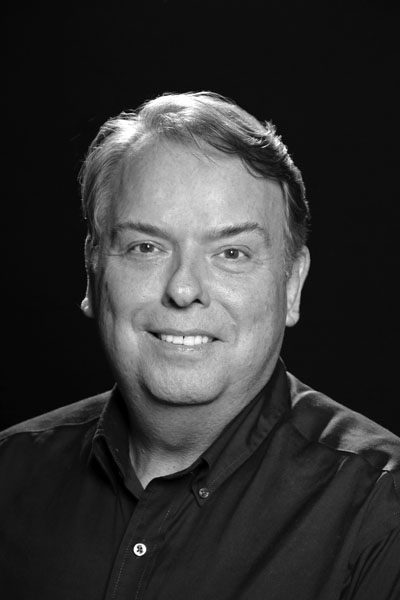 Doug Dawson (Set Designer) Doug has designed sets for more than 20 shows at CP, including All the Way Home; House of Blue Leaves; several versions of A Christmas Carol; Red, Hot and Blue; A Little Night Music (Ruby Griffith Award winner); Angel Street and Cabaret (both Colonial Players award winners); The Robber Bridegroom; Splendor; The Unexpected Guest; Arcadia; Of Mice and Men; and Mrs. California. Doug also has been music director for several shows. He is a hairdresser by trade and has lent his skills to many period shows on our stage.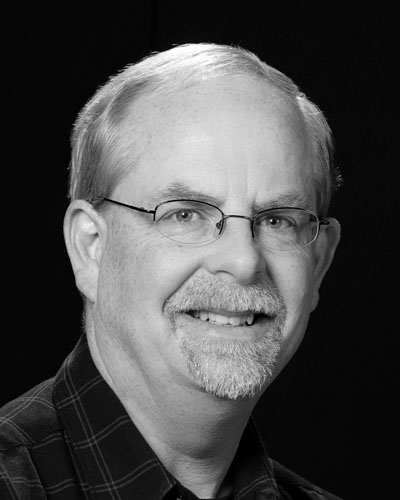 Herb Elkin (Stage Manager) Herb has been a CP member and frequent volunteer for over 20 years. He began his theater journey onstage in several CP and other area productions, but found his true calling behind the scenes in a variety of roles. As CP's immediate past Vice President and former Treasurer, Herb continues to serve on several committees, but most enjoys his stints as stage manager. Recent stage managing credits include 33 Variations (2017), Nine (2017), Good People (2016), Side Man (2015), Rocket Man (2014), Coyote on a Fence (2014), Trying (2013), and Going to St. Ives (2012), which received a regional WATCH award as outstanding play. He thanks CP's many volunteers and patrons who make everything possible and worthwhile. By day Herb directs information technology services at the Naval Academy.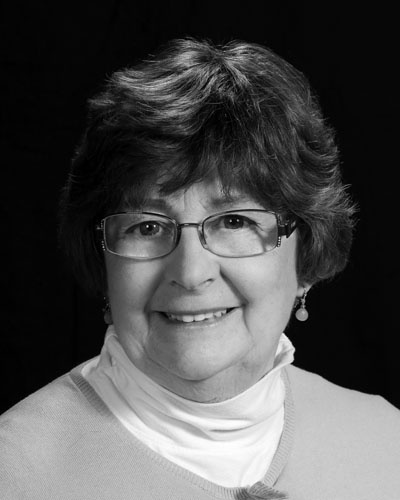 JoAnn Gidos (Properties Designer) JoAnn had a busy fall working on 33 Variations at The Colonial Players and The Liar and Inherit the Wind at Compass Rose Theater. She also assisted Ron Giddings at Severn School with One Man, Two Guvnors and at Compass Rose with Fiddler on the Roof. In the future she will be working at CP on Lucky Stiff and at Severn School on Chaplin. So much for cutting back.