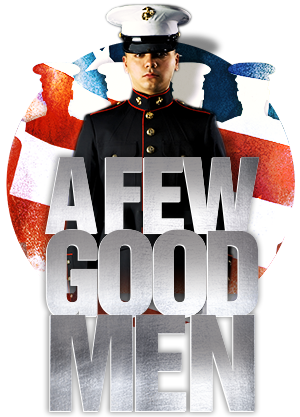 Written by Aaron Sorkin
Directed by Jeff Sprague
Performance dates: October 17 - November 8, 2014
The excitement of courtroom drama and the lively dialogue among Sorkin's interesting, complex characters makes seeing this play a wonderful theatre experience. Two young marines have been charged with murder. They are defended by a trio of officers intent on learning the truth when an exercise in illegal discipline results in the death of a third marine. As they investigate the events leading up to the death, the codes, ethics and personalities of the men's commanding officers reveal a complicated mix of duty and psychology.
Content Warning: This play contains mature themes and language.
To download the production postcard for A Few Good Men to share with your friends, visit the Downloads page of our website and look under the Production Postcard heading. A PDF of the playbill is also available in the same location.