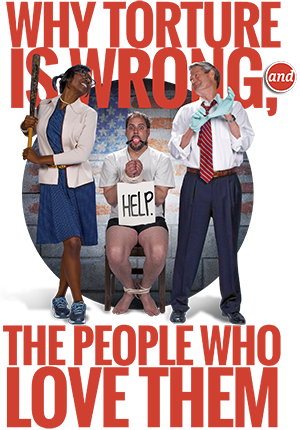 Written by Christopher Durang
Directed by Kristofer Kauff
Performance dates:
June 5 - 20, 2015
Run time: TBD
As Wilde skewered his privileged contemporaries in 1895, Christopher Durang also takes on several disturbing elements of our own culture and our current state of homeland insecurity. This pungently funny comedy bears all the hallmarks of Durang's style: hilarious non-sequitur-loaded dialogue, characters atilt with their own predilections, and the sense that you somehow wandered into the wrong play and can't quite understand all that is happening and whether you should be laughing or outraged. But you can count on this: the play is funny, whether dealing with a passionate butterfly collector who cherishes lots and lots of powerful specimens, an inept secret agent who can't stop making noises like cartoon characters, or a woman who marries, under the influence, an Irish terrorist named Zamir.
Content Warning: This play contains violence, mature themes, and language.
To download the production postcard for Why Torture Is Wrong, and The People Who Love Them to share with your friends, visit the Downloads page of our website and look under the Production Postcard heading.