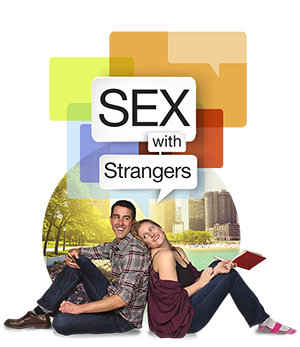 Written by Laura Eason
Directed by Dave Carter
Produced by Shirley Panek
Performance dates:
February 23 - March 18, 2018
Run time: TBD
Ethan is a hyper-connected millennial and star blogger. His first book "Sex with Strangers," a collection of personal blog posts that chronicles his many sexual exploits, is a best-seller. Olivia is a gifted but obscure Gen-X novelist. When the two meet one snowy night, they each crave what the other possesses. As attraction turns to sex, they inch closer to getting what they want. Before that happens, however, each must confront the dark side of ambition as they try to reinvent themselves in a digital world where the past is only a click away.
To download the production postcard for Sex with Strangers to share with your friends, visit the Downloads page of our website and look under the Production Postcard heading. A PDF of the production playbill is also available in the same location.