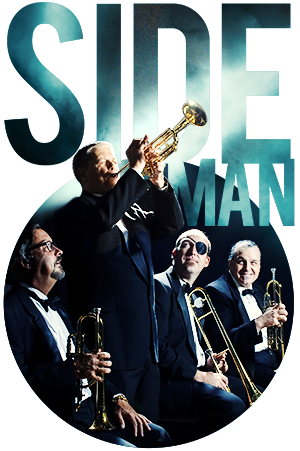 Written by Warren Leight
Directed by Jim Reiter
Produced by Wes Bedsworth
Performance dates:
October 16 – 31, 2015
Run time: TBD
Like Ishmael and Tom of The Glass Menagerie, the narrator of Side Man, while telling the story of his parents from the time they met to the present, reveals a whole world of linging and loss during that voyage. The play moves back through the 70's to the 50's and 60's, returning at the end to 1985. It tracks the stories of the studio and side musicians who made their living playing in touring and recording gigs with headliners at a time when rock and roll was moving into the popular music scene and edging these jazz and big band players out of work and the chance to play. Full of fascinating characters, this Pulitzer Prize finalist and Tony Award winner is an elegy for a lost love and a lost world, beautifully told in a memory play.
Additional information about the Side Man author, director, cast, and staff will be available soon. Stay tuned!
To download the production postcard for Side Man to share with your friends, visit the Downloads page of our website and look under the Production Postcard heading.