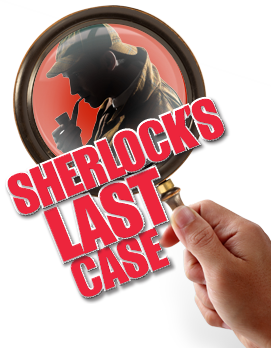 Written by Charles Marowitz
Directed by Beth Terranova
Produced by Barbara Marder
Performance dates:
September 4 – 26, 2015
Run time: TBD
The play centers on a death threat against Sherlock Holmes by the supposed son of his late nemesis, Professor Moriarty. Oddly enough, however, Holmes is warned of the plot by Moriarty's daughter, to whom Holmes (who turns out to be quite a ladies' man) is strongly attracted. In sorting all this out the play mixes humor and suspense in equal amounts, leading to a stunning final twist that will surely catch audiences by complete and breath-stopping surprise.
To download the production postcard for Sherlock's Last Case to share with your friends, visit the Downloads page of our website and look under the Production Postcard heading.