A Christmas Carol is SOLD OUT!
Within 36 hours of the public ticket sale, our biennial offering of A Christmas Carol has SOLD OUT. Standby tickets will be available for each performance at the Box Office beginning 30 minutes prior to performance time. Standby ticket holders will be admitted on a first-come-first-admitted basis. Anyone purchasing a standby ticket who is not seated will receive an immediate refund.
Note: There are no exchanges or refunds available on pre-purchased tickets for A Christmas Carol. All non-standby ticket sales are final.
In this busy holiday season, we encourage you to allow extra time to find parking and walk to the theater. There will be no late seating for this production. Ticket holders should plan to arrive at the theater no less than 15 minutes prior to curtain time.
For any additional questions, please contact our Box Office staff at This email address is being protected from spambots. You need JavaScript enabled to view it.. We at The Colonial Players wish you a most joyous 2016 holiday season!
---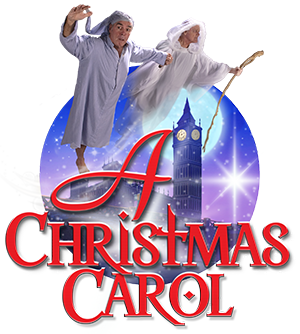 Writtten by Rick Wade
Music by Dick Gessner
Directed by Rick Wade
Performance dates:
December 1 - December 11, 2016
Run time: 90m
This classic production takes place, as Mr. Dickens himself would have it, in the streets of Victorian London and in the counting house and bedchamber of Ebenezer Scrooge. In the revelations of his visitors and in his memory, we are transported to times and places of Scrooge's past, present, and future. A Christmas Carol has been produced by Colonial Players of Annapolis since 1981.
Note: A Christmas Carol is not part of the regular subscription season. Tickets for this production will be available separately beginning on November 19, 2016 during the public sidewalk ticket sale at our Theater. Remaining tickets will go on sale online that afternoon.
To download the production postcard for A Christmas Carol to share with your friends, visit the Downloads page of our website and look under the Production Postcard heading.