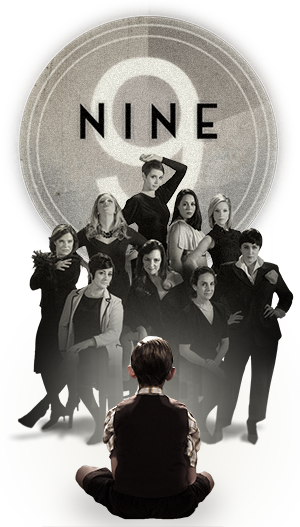 Book by A. Kopit
Music and Lyrics by M. Yeston
Adapted from the Italian by Mario Fratti
Directed by Ron Giddings
Performance dates:
March 31 - April 30, 2017
Run time: 2h 15m
Nine is the story of a film director, the celebrated Guido Contini, and his attempts to come up with a plot for his next film as he is pursued by hordes of beautiful women, all clamoring to be loved by him and him alone. Flashbacks reveal the substance of his life, which will become the material for his next film: a musical version of the Casanova story.
To download the production postcard for Nine to share with your friends, visit the Downloads page of our website and look under the Production Postcard heading.
Additional information about the Nine author, director, cast, and staff is available here: