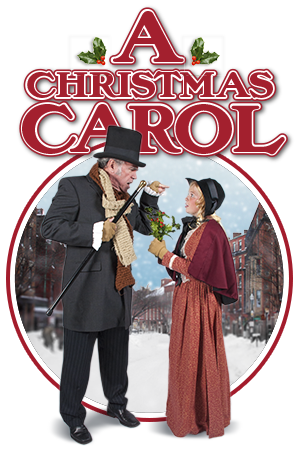 Play and lyrics by Richard Wade
Music by Dick Gessner
Performance dates:
November 28–December 14, 2014
Run time: 90 minutes
Colonial Players is pleased to present our traditional holiday show, A Christmas Carol. Warm your heart to the music, characters, and story of Scrooge's redemption through the visits of the Ghosts of his Christmases Past, Present, and Future. Travel with him through time and the streets of the London of 170 years ago to discover the true meaning of Christmas and rekindle your holiday spirit.
To download the production postcard forA Christmas Carol to share with your friends, visit the Downloads page of our website and look under the Production Postcard heading. A PDF of the playbill is also available in the same location under the Production Playbills heading!
About the Author
Richard Wade has been writing, directing, and occasionally performing for Maryland theaters for more than 40 years. In addition to A Christmas Carol, he has written the plays and lyrics for eight other musicals produced locally and regionally. His play, Foxgloves, was included in last summer's One-Act Play Festival at Colonial Players. He has directed many productions for CP, Annapolis Summer Garden Theatre, Bay Theatre, the Annapolis Opera, and other companies. He is proud to have served for five years as president of Colonial Players and for many years on its Board of Directors. He and his wife, Jennifer, live in Arnold and are particularly happy that their daughter, Sarah, is an active Colonial Players member and is in the cast of A Christmas Carol once again.
About the Composer
Dick Gessner collaborated with Rick Wade to write the music for A Christmas Carol and also wrote music for Wade's adaptations of children's musicals Pinocchio, Puss 'n Boots, Rumpelstiltskin, and Treasure Island. A popular entertainer in the Annapolis area for many years, Gessner is now retired and living in Florida. He served as musical director for many productions in Maryland, including Carnival, Fiddler on the Roof, and My Fair Lady at Annapolis Summer Garden Theatre and Little Mary Sunshine; The Apple Tree; You're a Good Man, Charlie Brown; The Contrast; and Carnival at Colonial Players.
About the Director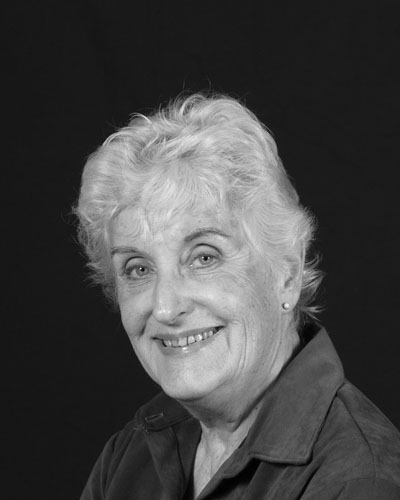 Carol Youmans has been a devoted participant in community theater for more than 30 years, learning most of what she knows about theater from workshops and experience gained by working on every aspect of theater at Colonial Players. She has designed sets, lights, costumes, and sound and has crewed and served on many boards, most recently as artistic director; previously she was president, director of marketing and community outreach, vice president, house director, and others. Her links to A Christmas Carol go back 33 years when, as a new member of Colonial Players, she was tapped to design the set for the first production of the new musical by Rick Wade and Dick Gessner. Now, after directing many other shows at Colonial Players, she is delighted to have her hand on the helm of this beloved show. Thanks to this happy, talented cast and hard-working creative staff, it has been a most marvelous time of the year, keeping Christmas at CP.
About the Music Director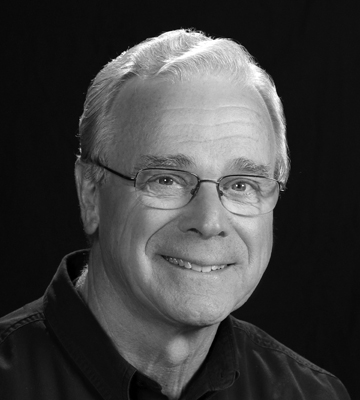 After 13 years without a "Hilli-Ho Chirrup" while he was serving as the Academic Dean of Webb institute of Naval Architecture (one of America's best kept college secrets) in Glen Cove, NY, Roger Compton (or Bob Cratchit, as he was known around Colonial Players for 15 years) is delighted to be back in Maryland, retired (for the second time), and involved again with Wade and Gessner's A Christmas Carol. While in New York, he returned to his primary musical interest (i.e., the musical in musical theater) by founding the Webb Family Singers – a mixed chorus of students and staff numbering as many as 30 singers (from the total student body of about 80) – and directing the musical aspects of two shows directed by Jill Compton (Mrs. Cratchit in earlier productions). Roger and Jill have founded an adult community chorus in Prospect Bay, where they reside. When not singing, they enjoy boating on the bay, travelling, and golfing.
Director's Notes
Charles Dickens was a social reformer whose concern for the poor and downtrodden infused his stories with characters struggling with ill fortune. He wrote A Christmas Carol partly to awaken his society to the sufferings of the lower classes and to rail against prevailing social attitudes and legislation that did nothing to help them. The habit of celebrating Christmas as a time of good will among all men, a time for people of all classes to smile benevolently upon each other, was in decline in 1843. Dickens wrote A Christmas Carol to remind his readers of the benefits of taking time to appreciate all of our fellow travelers on this earth and to lift up the ones who need it most. "I have a great faith in the poor," he wrote in a letter in 1844. "To the best of my ability, I always endeavor to present them in a favorable light to the rich." Many of the happenings in the story come out of Dickens' childhood. When the family moved to London in 1824 from Chatham, Dickens' father fell on hard times and went into debtors' prison, and the 12-year-old Dickens was removed from school to work in a boot-blacking factory. It was a scarring experience. The family scraped out a living from a house in Camden Town like that of the Cratchit's four rooms: two up, two down, only with six children and parents. Dickens drew on first-hand experience in telling of the death of Tiny Tim, as he had lost a brother and sister when he was very young. He knew what being poor meant, and he believed "…that these creatures have the same elements and capacities of goodness as yourselves." A Christmas Carol was a resounding success from its first appearance to our times 160 years later. A friend wrote to Dickens: "Well, you should be happy yourself, for you may be sure you have done more good, and not only fastened more kindly feelings, but prompted more positive acts of benevolence, by this little publication, than can be traced to all the pulpits and confessionals in Christendom, since Christmas 1842."
The Cast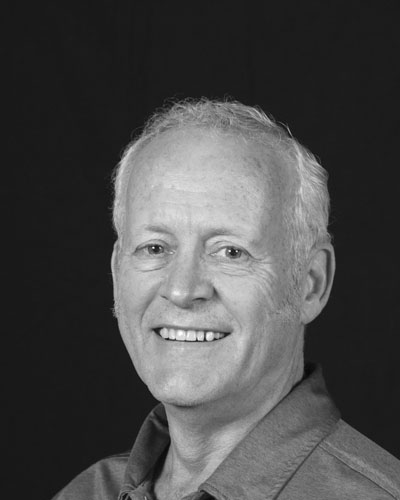 Greg Anderson (Ghost of Christmas Present, Second Gentleman) - Greg is excited to be back at CP, having first appeared in the One-Act Festival last summer. He is also excited to be performing again in A Christmas Carol with daughter Kaitlin Shannon. A few years back, Greg, as Bob, held Kaitlin, as Tiny Tim, on his shoulder in PGLT's production. His favorite roles with PGLT, BCT, and other groups include Bobby Dwayne in The Hallelujah Girls; Fred Gailey in the U.S. stage premiere of Miracle on 34th Street; Leon in Fools; Teddy in Arsenic and Old Lace; G.W. in Sordid Lives; Tin Woodman in The Wizard of Oz; Hysterium in … Forum; Schroeder in You're A Good Man, Charlie Brown; and the big guy with the white beard in The Elves Who Saved Christmas, written by daughter Tiffany Shannon for Children's Theatre of Annapolis. Greg thanks Suzanne, Gabriel, Harper, and the other VIPs for their support, and truly appreciates being given the opportunity to work with Carol, Roger, Tom, and this talented cast and crew!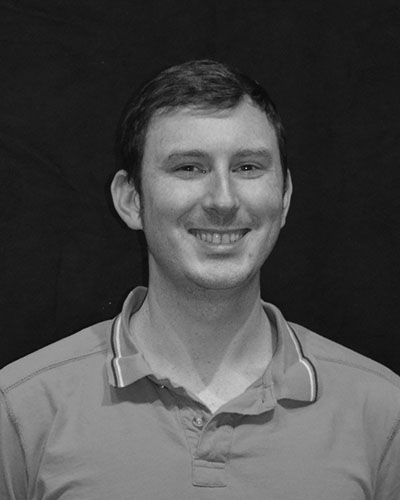 Steve Baird (Nephew Fred, Young Scrooge) - Steve is thrilled to be making his debut at Colonial Players. Previous roles include Patsy in Spamalot at Annapolis Summer Garden Theatre and, at Laurel Mill Playhouse, Giles in The Mousetrap and Sam in The Wild Party. As a drummer, he has appeared in numerous pit orchestras for shows such as Rent at Stevenson University, Shrek: The Musical at Children's Theatre of Annapolis, and Urinetown at Heritage Players. He would like to thank his friends and family for their support, especially his wonderful girlfriend, Elsbeth, for keeping him sane during back-to-back shows.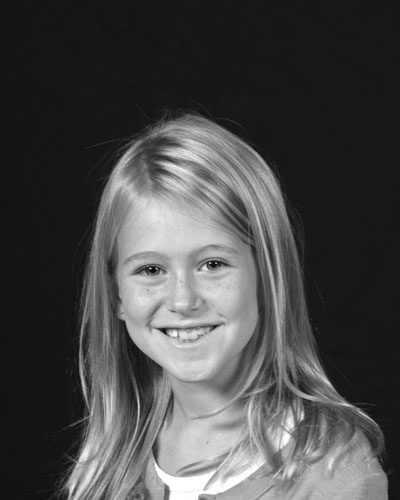 Remy Browne (Fanny Phantom) - Remy is nine years old and a fourth-grade student at Mayo Elementary School. She is a member of the Royal Academy of Dance under the tutelage of Eileen Razetti. She has performed in the recitals: Snow White, Cinderella, Beauty and the Beast, Peter Pan, and, most recently, The Wizard of Oz. She also studies piano and enjoys creative writing. Remy is very excited about participating in her first production with The Colonial Players.
Mackenzie Currie (Tim Cratchit) - Mackenzie Currie, a fourth-grade student at Arnold Elementary School, is overjoyed to be playing Tiny Tim in her Colonial Players debut. She is excited to be a part of such a talented cast in this beloved and celebrated play. Mackenzie started musical theater and dance at the age of four, and has enjoyed performing with the Annapolis Musical Theater Company. Her favorite performances include roles in Matilda, Oliver!, and Seussical. When she isn't singing and dancing, she can be found on a sailboat or a basketball court. She hopes to continue performing with Colonial Players and learn to play a guitar, and her biggest dream is to one day perform on the big stage.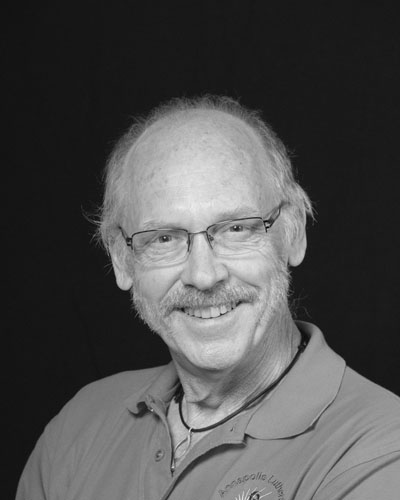 Dr. Doug Dillner (Undertaker's Man, Party Guest) - This is Dr. Dillner's ninth appearance in A Christmas Carol at Colonial Players. In the past, he has been Scrooge, Marley's Ghost, Mr. Fezziwig, Ghost of Christmas Yet To Come, and is delighted to reprise his role as the Undertaker's Man this year (still pushing to be Tiny Tim though!) Dr. D. started acting in high school, and it has been his avocation ever since. He has enjoyed playing such characters as Henry Higgins (My Fair Lady) and the Innkeeper (Man of La Mancha) as well as a host of others. He wants to thank his wife for putting up with his avocation and especially wants to thank his Lord and Savior Jesus Christ for all he has brought to him.
Kirsti Dixon (Ghost of Christmas Past) - Kirsti is very excited to be in her first production with The Colonial Players. She has been involved in theater since high school, when she performed in the fall musicals and in three years of Rock 'n Roll Revival at Severna Park High School. At the University of Maryland College Park, Kirsti sang in an all-girl a capella group called The UMD Treblemakers and performed in and directed many studentrun productions such as The 25th Annual Putnam County Spelling Bee (Olive), A Very Potter Musical (Ginny, Co-director), and AVPS (Luna, Co-director). She would like to thank her family and her boyfriend for always being so supportive of her theatrical passion.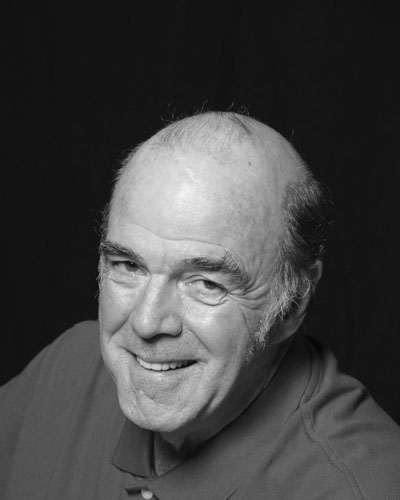 Michael N. Dunlop (Ebenezer Scrooge) - Michael is very happy and excited to return to The Colonial Players as Scrooge in this year's production of A Christmas Carol. In the mid- 80s, Mike was in the cast for two productions, with Marvin Hunter as Scrooge the first year and Dan Higgs as Scrooge the following year. He is honored to be in such company. Previously, Michael worked with several local production companies, including Colonial Players, where he appeared in Something's Afoot, Sly Fox, A Funny Thing Happened on the Way to the Forum, and Trying. He was recently seen in the Compass Rose Studio Theater's To Kill a Mockingbird and Prince George's Little Theatre's productions of Deathtrap and Don't Dress for Dinner. He also been active with Bowie Community Theatre, appearing in a number of productions, including Daddy's Girl, Dearly Departed, and Dearly Beloved. Michael has been a SAG AFTRA member since 1988 and has acted in film, television, and commercial video productions in the Baltimore/Washington market, with a recent role in Veep on HBO. He is the owner and operator of Dove Video Productions in Annapolis. This company supports producers with a variety of video services.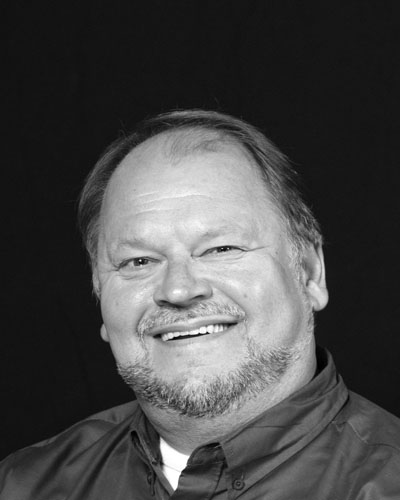 Peter Eglitis (Mr. Fezziwig, Third Gentleman) - This is Peter's first performance as an adult with The Colonial Players…, or anywhere else for that matter! He had a dream; then he woke up! It has been over 30 years since Peter appeared on stage in a middle school production, and in an effort to fill another slot and check it off his bucket list, here he is. Along with family, singing has always been on top of his "to do" list, with plenty of time spent in choir practice and singing in the shower. "Thank you, Darice and Jim, for your vote of confidence!"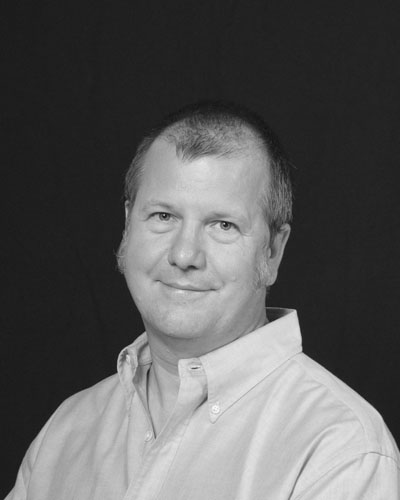 Dean Fisher (Bob Cratchit) - This is Dean's first stage role ever. He is crossing one item off of his bucket list by performing in A Christmas Carol this year. Dean's annual reading of A Christmas Carol to his three children has been the highlight of his holiday seasons these past twenty years or so. He was surprised to learn that the show would entail singing and dancing as well as acting, but he showed up to audition anyway. Dean is honored to have been selected for the role of Bob Cratchit as one of the many things he does is work with Maryland's local governments and non-profits on energy efficiency programs that benefit low and moderate income people. Dean raises his cup to all who have supported, indulged, and enabled his desire to be in this play. Bless us all!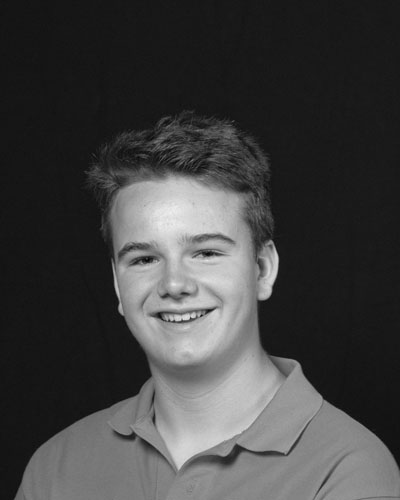 Van Fisher (The Mistletoe Man) - Van is excited to have his firstever acting role in this year's A Christmas Carol. He has really enjoyed getting to the know The Colonial Players community through his participation in this play. Van plays lacrosse and attends Broadneck High School. "I wish the merriest of Christmases to you and yours."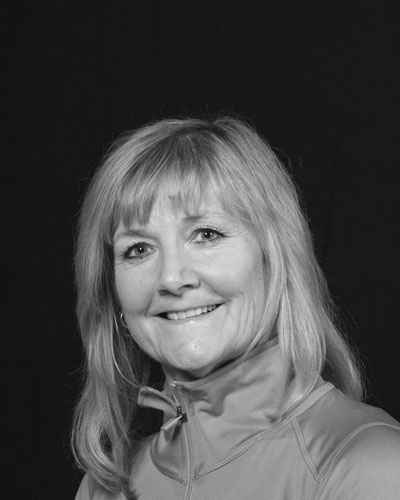 Patti Grieb (Party Guest) - Patti joins the cast of Colonial Players' A Christmas Carol for the 14th time in the last 20 years. This year, she appears as Party Guest, Bump Woman, and Mean Aunt. Over the years of participating in this production, Patti has played many roles, including Mrs. Fred, Mrs. Fezziwig, Charwoman, Laundress, and, two years ago, Ghost of Christmas Past. When not performing her full-time job as office manager for a busy dental practice, Patti enjoys travel, Jazzercise, and spending time with her hubby, four children, and six grandchildren. She would like to thank all of the production staff, cast, and crew for another wonderful production.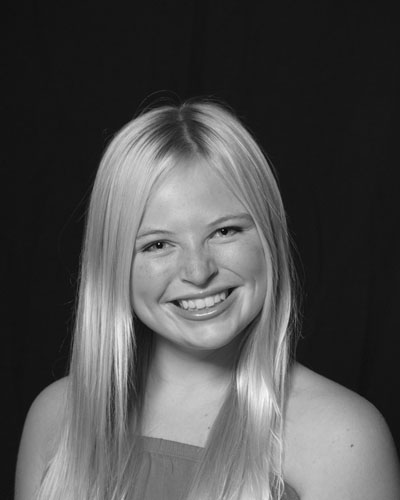 Anna Grace Keller (Belinda Cratchit) - Anna Grace is a seventh-grade student attending Severna Park Middle School. She was just five years old when she appeared in her first musical, School House Rock. Anna Grace continued acting and appeared in musical performances, including Annie JR and Mulan JR. Her inaugural Colonial Players' performance was as Duffy in Annie. She is an accomplished pianist and flutist. Anna Grace enjoys playing goalie for her select A division field hockey team, is an avid ski racer, and loves fostering animals for the SPCA. She would like to thank her family and friends for their support.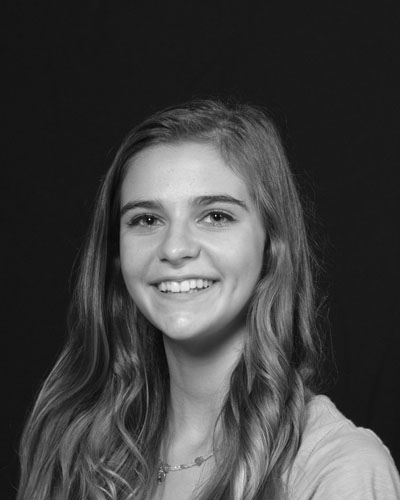 Allison Martin (Martha Cratchit) - Alley is very excited to be in her first show at Colonial Players as Martha Cratchit. Alley is a junior at Southern High School. Some of her credits include Judy Bernly in 9 to 5, Rita in Thoroughly Modern Millie, the Witch in Into the Woods, and Gertrude McFuzz in Seussical. Alley would like to thank her family, friends, and fellow cast members for all of their ongoing support.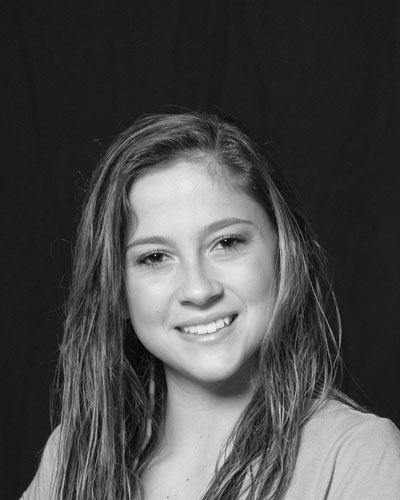 Katherine McMorrow (Belle) - Katie is very excited to be joining The Colonial Players family with her first appearance in our production of A Christmas Carol. Primarily a vocalist, she has performed with various bands and choruses around Maryland. Sixteen years old, she performs with her school, South River High School, in Rock and Soul Revue. She is pleased to take on a serious acting role at Colonial Players.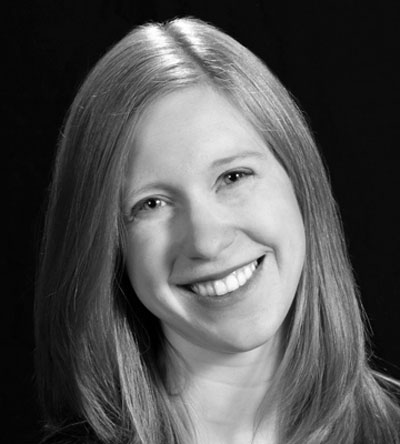 Kaelynn Miller (Mrs. Cratchit) - Kaelynn is delighted to be a part of her second A Christmas Carol production. Favorite onstage credits at CP include Annie (Grace Farrell), 1776 (Martha Jefferson), and Moonlight and Magnolias (Miss Poppenghul), with behind-the-scenes credits on too many shows to count. Last year, Kaelynn was nominated for two Washington Area Theatre Community Honors awards: one for her portrayal as Martha Jefferson and one for the craziest costume creations ever in Shipwrecked! At CP, Kaelynn serves as treasurer and membership chair. She pays her bills by working as a customer service representative in the music industry, which actually sort of relates to her Bachelor's degree in Music and Vocal Performance. Kaelynn wishes a Christmas season full of hot cocoa and hippopotamussesses to all the people who make her smile on a daily basis.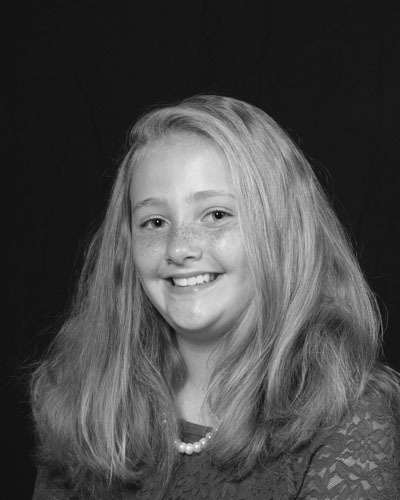 Ava Phillips (Fanny) - This is Ava's first performance with Colonial Players. She spends a lot of time in the performing arts world. Along with playing the violin, flute, and piano, she sings and has participated in various choral groups. Her acting experience includes summer programs and workshops at Childrens Theatre of Annapolis. Ask her and she will tell you, "I love acting.".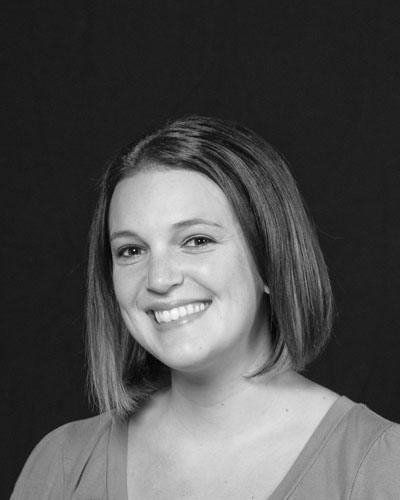 Kaitlin Shannon (Fred's Wife) - Kaitlin is thrilled to be making her Colonial Players debut in A Christmas Carol! She's also very excited to be sharing the stage again with her stepfather, Greg Anderson. Kaitlin is so glad to be returning to the theater after being away from it for far too long. She's been seen in previous productions with 2nd Star and PGLT and has worked with her sister, Tiffany Shannon, at the Children's Theatre of Annapolis. She would like to thank the cast and crew for a wonderful experience and for such a fun way to spend this festive time of year! When she's not performing, Kaitlin works as a Realtor and loves to help her clients find new homes. Kaitlin would like to dedicate this performance to Kevin and Baxter!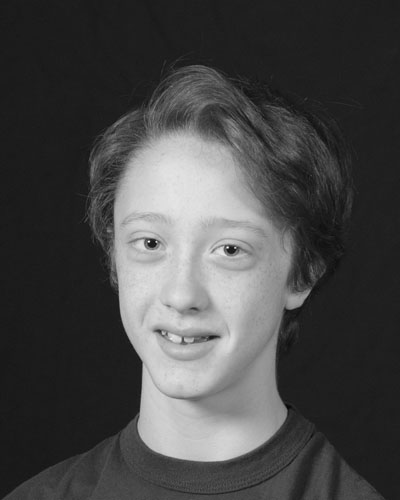 Andrew "Drew" Sharpe (Scrooge as a boy, Turkey Boy) - Drew (age 12) is excited to be performing in his third production of A Christmas Carol with The Colonial Players. He has also appeared as Tiny Tim (2012) and Boy Ebenezer (2010). His other theater credits include: Young Abel, Storyteller in Children of Eden (2014) with 2nd Star Productions in Bowie; Amahl in Amahl and the Night Visitors (2013) with Opera AACC (Anne Arundel Community College); the Narrator in Into the Woods (2013) with Annapolis Summer Garden Theatre; Thomas in Sister Mary Ignatius Explains It All For You (2013) with Bay Theatre Company. Drew is a chamber singer with the All Children's Chorus of Annapolis; he also likes to play the piano and trumpet. Outside of the arts, he's an active 6th grader. He would like to thank his directors for this opportunity and his family for all their support! Happy Holidays!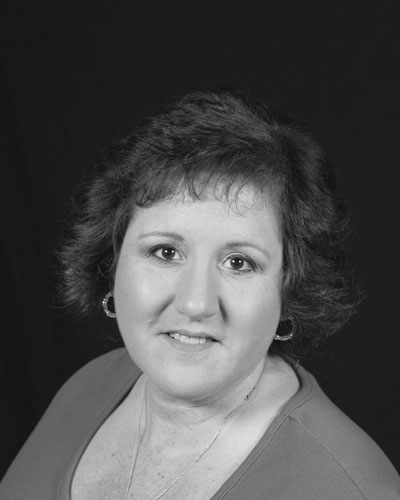 Deb Sola (Mrs. Fezziwig) - Deb is thrilled to be joining The Colonial Players as Mrs. Fezziwig for this, her first production with the company, as well as her first experience performing in a theaterin-the-round! Deb has performed with 2nd Star Productions with ensemble roles in Little Shop of Horrors and Hello, Dolly! Deb plays a "Geek" during the day in her role as a high school computer science teacher and loves being back on the stage again! Many moons ago, she participated in high school, college, and community productions. Her years of dedication as a church musician, cantor, and prior member of the Columbia Pro-Cantare choir have helped to keep her vocal chops up. She considers herself a "Top-Chef" in her own kitchen and lives to travel. Hugs and love to my supportive husband and family who make every day of my life joyous!
Daniel Starnes (Peter Cratchit, Dick Wilkins) - Daniel, an 11th grade honor roll student at Southern High School, is proud to make his fifth consecutive appearance in CP's A Christmas Carol. He continues toward his goal of one day appearing in every speaking male role in this endearing Annapolis tradition. Daniel has appeared in various local theater productions. Some of his recent and favorite roles have been Abel/Japheth in Children of Eden and Barnaby in Hello, Dolly!, both at 2nd Star, 9 to 5 at Southern High School, Leather Apron in 1776 at Colonial Players, Ren in Footloose at AACC Kids in College, and Freidrich in The Sound of Music at Compass Rose Theater. When not onstage, Daniel loves ping-pong, DC Comics, and video games. Daniel would like to thank the wonderful CP production staff and his teachers, friends, and family who support his acting addiction/hobby.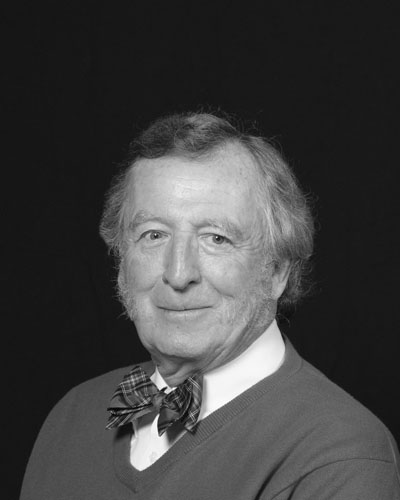 Fred Taylor (Ghost of Jacob Marley, First Gentlemen) - Fred is thrilled to return to the Colonial Players stage, where he has appeared in A Christmas Carol as well as 1776, Busie Body, Death of a Salesman, Rebecca, and Arcadia. He has also performed with Pasadena Theatre Company. He failed retirement in 1996 and is currently the courtside announcer for UMBC's basketball programs, a tour guide with Watermark, and the official Town Crier for Annapolis. He dedicates his performance to: "My entire support team from Catonsville to Durham. NC and everywhere in between, especially my eight grandchildren. Love you ALL. And to Carol, and her entire production team, backstage crew, and terrific cast, a gazillion thank yous. God Bless Everyone! Merry Christmas!"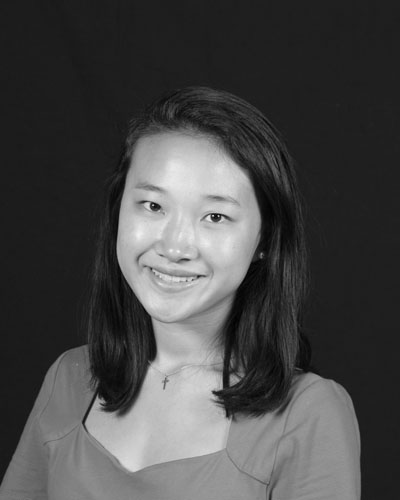 Anna Thomas (Belle Phantom, Choreographer) - Anna Thomas is a 17-year-old senior at Broadneck High School. She has lived in Annapolis for 12 years and has danced with The Academy Ballet School for the past 10 years. This summer she danced with the American. Academy of Ballet in Purchase, NY. She has also danced in many of the Academy Ballet School's productions, and most recently she was Dorothy in The Wizard of Oz. She has never been part of any Colonial Players productions before, but would like to thank her ballet teacher, Mrs.Razzetti, as well as Mrs. Youmans for giving her the opportunity to be a part of something so special.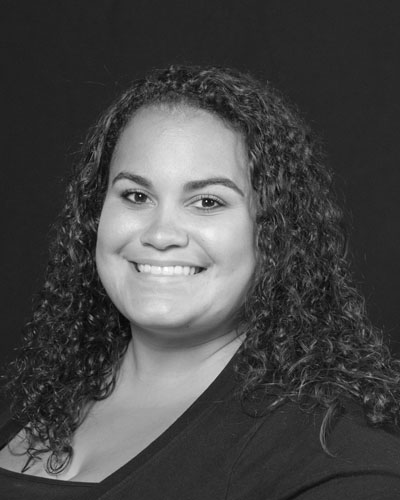 Allison Valliant (Laundress) - Allison is thrilled to be a part of the cast of A Christmas Carol. This is her first production with the Colonial Players. Allison, who has a B.A. in theater, is a 2010 graduate of Washington College, where she was cast in numerous roles, including Mrs. Miller in Doubt, Helen in Fat Pig, and a Protean in A Funny Thing Happened on the Way to the Forum, to name a few. She would like to thank her parents, sister, other family, and friends for being so supportive and as excited as she was to have gotten the chance to be a part of this show.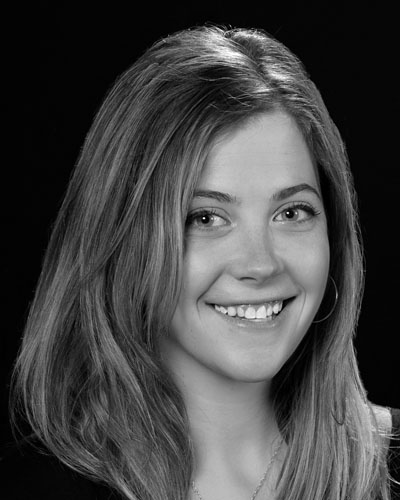 Sarah Wade (Charwoman) - Sarah is very pleased to be back in A Christmas Carol as the Charwoman. She was most recently seen on the CP stage as Catherine Donahue in These Shining Lives. Prior to that, she had the pleasure of performing at Dignity Players as Lisa Morrison in Collected Stories. Back on the CP stage, she was the Star to Be in Annie, Jessica in Communicating Doors, and before that, Kitty in Taking Steps. At Compass Rose Theater, she appeared as Bet and the Strawberry Seller in Oliver! and sound designer for their productions of The Miracle Worker and To Kill a Mockingbird. She would like to thank Lois Evans and Carol Cohen for teaching her so much, Eric for everything, and her friends and family for always understanding that, "I can't, I have rehearsal."
The Production Staff
Eric Gasior (Lighting Designer) Eric is proud to be working with The Colonial Players on his second production after designing lights for last summer's One-Act Festival, This or That. Other credits include lighting design in Baltimore with the Yellow Sign Theatre (Darkspell) and Fluid Movement (Hound Dog Crew, Gliteracy: A Book Review). He worked on the tech crew in Washington for The Rude Mechanicals (Henry VI, The Importance of Being Earnest). Since 2009, he has been the technical director for Balticon, the largest Mid-Atlantic literary science fiction convention, and was the technical director for the North American Discworld Convention in 2013. In his spare time, he is a systems engineer at Millennial Media in Baltimore.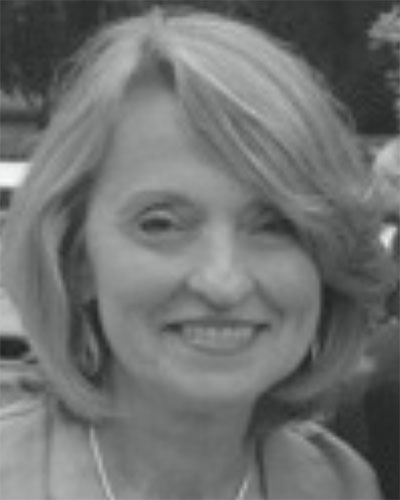 Constance Robinson (Properties) In past years, Connie has volunteered as marketing assistant and graphic designer for Colonial Players in addition to manning the phone at the box office. In 2013, she worked as properties designer for Collected Stories with Dignity Players. For the 2013-14 CP season, she enjoyed being the properties designer for In The Next Room, Or The Vibrator Play; the sold-out musical Annie; and Dead Man's Cell Phone. She was properties designer for Rocket Man, the opening production of the current season. "It is a pleasure working again with Director Carol Youmans for this wonderful musical." Connie thanks her husband, John, for his support, and also appreciates when family and friends donate props.
Andy Serb (Sound Designer) Andy showed up at Colonial Players in May, 2009, and the following day found himself operating the sound system for Over My Dead Body. He went on to run sound and lights for Wonder of the World, Little Women, A Christmas Carol, and 1776, and has designed sound for The Curious Savage, Chapter Two, Wit, Sister Mary Ignatius Explains It All For You, The Actor's Nightmare, and In The Next Room. Andy's experience began with running sound systems for numerous churches and bands, which sparked his interest and led him to broaden his horizons into more technical venues. While attending the U.S. Coast Guard Academy in New London, CT, he managed sound for the academy's praise band; during those four years he stepped up as lead sound tech and lighting coordinator for Anything Goes, Fiddler on the Roof, Me and My Girl, and Oliver!.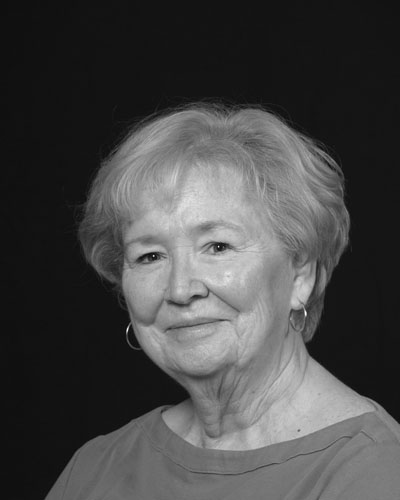 Dianne Andrew Smith (Costume Designer) Dianne has been a member of The Colonial Players "family" for many years. She made her first stage appearance at Players in Godspell, then Carnival, Tricks, and several summers in Cabaret for Kids. Dianne graduated from Maryland Institute College of Art with a BFA in design. Her first professional job was to design and create her roommate's bridal gown and the bridesmaids' dresses. She was the costume designer for three years for Severna Park High School's first Rock 'n Roll Revival shows. Though she has had many "jobs" with CP, this will be her first time as costumer. Happy Holidays!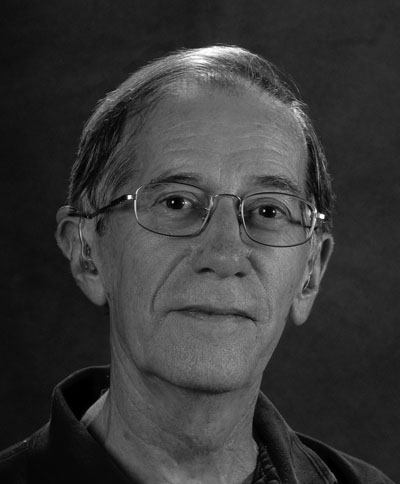 Tom Stuckey (Stage Manager) After producing Rocket Man, the first show of the current season, Tom returns as stage manager for the 30th production of A Christmas Carol. His favorite previous experience as stage manager was many years ago for The Diary of Anne Frank, which he contends had the most difficult scene change in Colonial Players history. (Other stage managers probably disagree.) Tom has been involved with Colonial Players since 1969, when he appeared in the ensemble for Carousel, and has been involved with dozens of productions onstage and offstage. He currently handles newspaper publicity and edits programs, along with other duties such as painting sets, hanging lights, ushering, and serving on committees.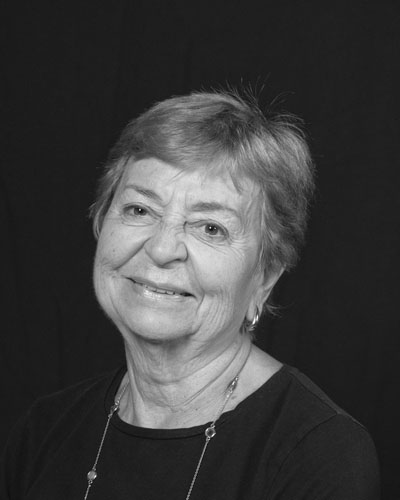 Joan K. Townshend (Producer) Joan has been active both onstage and backstage with Colonial Players. Her favorite roles were Praskowia in The Merry Widow at AACC Opera and Ethel Savage in The Curious Savage at CP. She has directed The Last Night of Ballyhoo, Over My Dead Body, and Spitfire Grill for CP. Stage managing and working in the light and sound tech booth keep her grounded and aware of all the pieces that go into making theater come alive! She sings in two choirs and keeps busy with five children and seven grandchildren. When not busy with theater, she consults with organizations on leadership and change management.