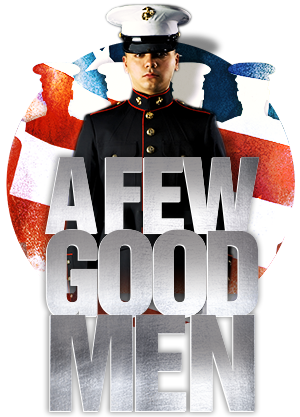 Written by Aaron Sorkin
Directed by Jeff Sprague
Performance dates:
October 17–November 8, 2014
The excitement of courtroom drama and the lively dialogue among Sorkin's interesting, complex characters makes seeing this play a wonderful theatre experience. Two young marines have been charged with murder. They are defended by a trio of officers intent on learning the truth when an exercise in illegal discipline results in the death of a third marine. As they investigate the events leading up to the death, the codes, ethics and personalities of the men's commanding officers reveal a complicated mix of duty and psychology.
To download the production postcard for A Few Good Men to share with your friends, visit the Downloads page of our website and look under the Production Postcard heading. A PDF of the playbill is also available in the same location under the Production Playbills heading!
About the Playwright
Aaron Sorkin grew up in a suburb of New York City and developed a love of theater at an early age when his mother took him to see Broadway shows. He was very active in theater at his high school in Scarsdale and then attended Syracuse University, where he graduated with a Bachelor of Fine Arts in Theatre. After college, Sorkin worked odd jobs such as limousine driver and deliverer of singing telegrams to pay the bills while he tried to establish himself as an actor. But he says it did not take long to realize he was more of a writer than an actor. He had two shows produced at off-Broadway theaters before he hit the big time in 1989 with A Few Good Men. It was his ticket to fame and success, and even before the play opened on Broadway, it was optioned for a movie. Sorkin moved to California to write the screenplay for the movie version, and went on to achieve great success as a writer for film and television, He is best known as the creator of The West Wing, an enormously popular political drama set in the White House. Sorkin was one of three original producers and wrote or co-wrote almost all of the 88 episodes shown from September 22, 1999 until he left the show four years later. Sorkin's many awards include an Oscar for best adapted screenplay for The Social Network and four Emmy Awards for Outstanding Drama Series for The West Wing.
About the Director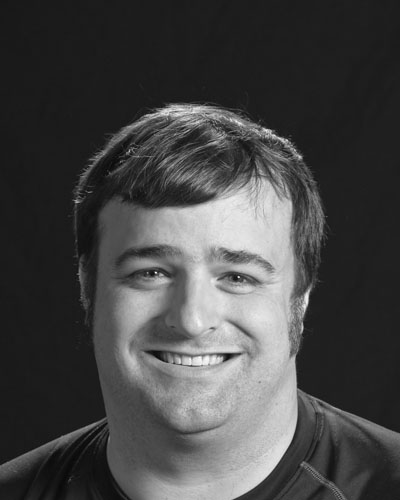 This is my first foray into directing a mainstage production. Previously, I directed Terrence McNally's short war drama, Botticelli, for Colonial Players' 2010 One-Act Festival. While I'm entering the brave new world of full-length play directing with this show, I've previously acted in many plays and musicals over the last eight years (at CP and elsewhere). Favorite performances include John Adams in 1776, Dr. Bruce Flaherty in Blue/Orange, Edna Turnblad in Hairspray, and the Ratcatcher (et al.) in Kindertransport (2007 WATCH Award recipient). I would be remiss if I did not send my thanks to the intrepid producer of A Few Good Men, Beth Terranova. From helping to deconflict the myriad of conflicts associated with such a large cast to coordinating our wonderful and specific costumes, she has been absolutely vital to getting this production off the ground. Further, her experience as a director has been invaluable to me in managing the show, and I just can't possibly ever thank her enough for agreeing to lend her logistical Superwoman talents to us for a few months. Also, similar thanks must go to Theresa Riffle, my assistant director, who is always able to see what I miss, and whose patient and skillful guidance consistently gives the performers assurance that progress is being made. To Mr. Sorkin, thank you for such wonderful words. To my cast of thousands and dedicated designers and crew (Terry, Shirley, Lois, Ernie, et al.), thank you for taking the journey with me. To my beautiful wife, Kathleen, thank you so much for letting me explore this part of the theatrical experience. To the audience, thank you for coming! Sit back and prepare to be entertained. And lastly, as this is a show for you, to those who have worn the uniform of the United States, from a fellow veteran…, just, thank you. 
Director's Notes
When I was a young teen, my mother had a season subscription to the Mechanic Theater in Baltimore. She would attend with a group of professional colleagues from the A.A. Board of Education, and she really got to see some great stuff over the years (a performance by the late Jason Robards, for example). The National Tour of A Few Good Men was set to come through during the '91-'92 season, and, for whatever reason, it held little appeal to the circle of 40-something female educators comprising my mom's theater group. I was a high school freshman recently cast in the PHENOMENAL production of South River High School's Guys and Dolls (all kidding aside, I still remember my lines from that one), and my mom chose me as a substitute to see the Sorkin courtroom drama. I was mesmerized by the dialogue and the characters. To someone such as me with aspirations of military service, this was the most magical theater experience I had ever had. I still vividly remember the show, from Jessep's patronizing of Galloway to Kendrick's zealous Southern tone. A few months later, the movie came out, and "you can't handle the truth!" became an iconic cinematic line. Deservedly so. After seeing that play, I vowed that I would, at some point in my life, be part of a production of it. Check that one off the bucket list. I had submitted AFGM while a member of the Play Selection Committee a few years ago, but the huge male cast was a turnoff, and it was scrubbed. Last year, I tried again, and thanks to the success of 1776, I was somehow able to convince our Artistic Team to take a chance on a play requiring 18 young to middle-age male actors in good physical shape. Well, we got them, and they're here for you tonight (plus a couple of talented ladies, too). AFGM is a show about honor. It's a show about duty. It's a show where none of the characters is morally right all the time. Conversely, none is always morally wrong. Even Kendrick and Jessep, if you think about it, have some redeeming qualities (no, seriously, think about it!). You, as an audience member, will know the facts of the case before the characters do. That doesn't matter, because it's the characters who make this show worthwhile. While Aaron Sorkin didn't serve in the military or practice law, he has given us a script that honestly shows the humanity of those who wear the uniform. People don't lose their identity because they wear olive drab, and they are subject to many of the same foibles as their civilian counterparts. In short, our military members have nobly answered the nation's call, but they are just as complex as the rest of us. This is something to be celebrated. Indeed, "supporting the troops" means a hell of a lot more when they are recognized as people instead of bumper sticker slogans. I'm a graduate of Virginia Military Institute and a former Air Force officer. This play is being produced in Annapolis, which is the birthplace of thousands of naval careers. This has been a labor of love. We have done our best to "get it right" for those who have worn the uniform. I hope you all will enjoy the production.
– JEFF SPRAGUE
The Cast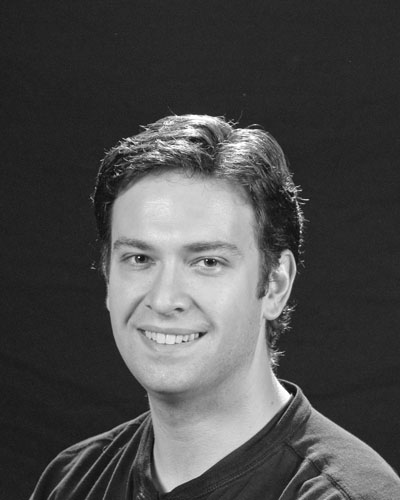 Brandon Bentley (Lt. Sam Weinberg) - Brandon is performing in his first full-length play with A Few Good Men. He made his Colonial Players debut with the 2014 One-Act Festival, appearing in both Sure Thing and Tough Cookies. While Brandon is new to performing before live audiences, he's no stranger in front of cameras. He co-starred in (as well as wrote and directed) the 2012 horror short The Crossing (featuring Josette Dubois and Christina McAlpine of Colonial Players) and hosted the YouTube movie review series Someone Has To Review It! It's an honor for his first full-length live performance to be based on an Aaron Sorkin play. He gives a big round of thanks to his girlfriend, Josie Dubois, for giving him the confidence to go on stage, and to his parents, who led the way for all of his aspirations in the arts!hile."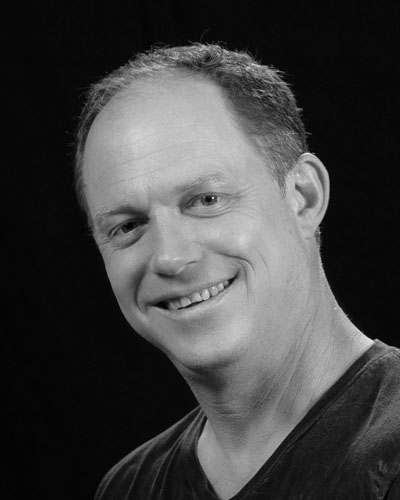 Dave Carter (Cdr. Walter Stone) - Dave is excited to be involved in his second season with Colonial Players after directing a play in the July One-Act Festival. He appeared last season in Communicating Doors and These Shining Lives, which was 1st runner-up for best play for the 2014 Ruby Griffith Award. A Few Good Men is a show he has always wanted to be a part of, and now that wish is finally coming true. Dave trained with the London Academy of Music and Dramatic Art and wants to thank his family and friends for being so supportive of his creative efforts.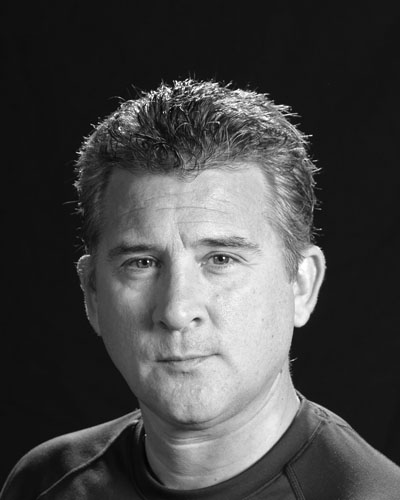 Bill Coffin (Capt. Matthew Markinson) - Bill is returning to the stage after a 10-year hiatus spent raising a family. He has an MFA in Dramatic Arts from New School University in NYC, where he was a working finalist at the Actors Studio from 2000 to 2003. Bill worked in the industry as a voice actor, stage performer, and film actor before relocating to Annapolis. In recent years, he has performed as a human prop in local film and television productions, including The Wire, Veep, and Body of Lies, in order to cover his union dues. Bill thanks his wife and children, The Boat School, and Colonial Players for this serendipitous opportunity.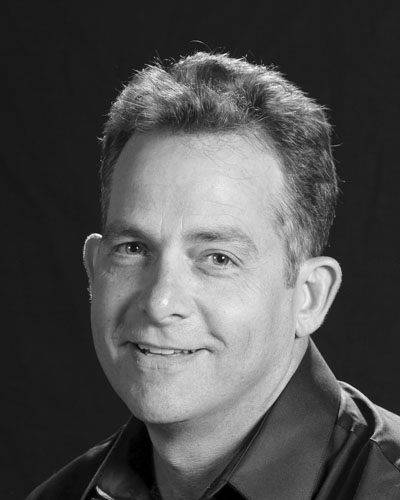 Bill Deck (Capt. Isaac Whitaker) - Bill has performed in three productions with Colonial Players and was last seen onstage here as the light-hearted Detective Weber in Earth and Sky in 2010. Since 2002, he has appeared with Dignity Players in Permanent Collection and performed with the Tred Avon Players in productions of The Rainmaker and One Flew Over The Cuckoo's Nest. Bill believes that acting is great therapy, and he looks forward to performing with a wonderful cast. He would like to acknowledge Jennifer, his family, and Dann for their support. Thanks to Jeff Sprague and Colonial Players for the opportunity and privilege to be one of "A Few."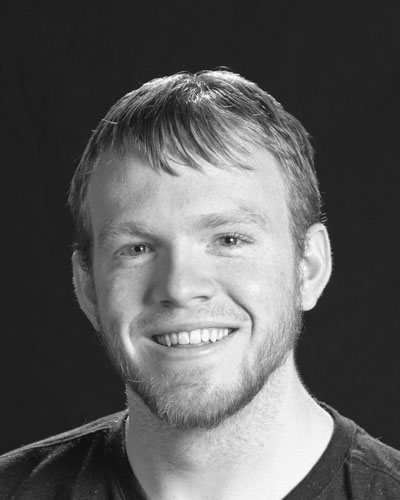 Kyle Eshom (Cpl. Hammaker/Marine Ensemble) - Kyle is thrilled to be performing for the first time at Colonial Players. A recent transplant from Colorado, Kyle began his exploration of the Annapolis theater scene by performing as Billy Lawlor in Annapolis Summer Garden Theatre's production of 42nd Street this summer. Kyle is a Spanish teacher at Severna Park High School and gives a special thank you to the students and staff for welcoming him with open arms for the second year in a row. And to his new husband, Christian: "Thanks for picking me, and thanks for your endless support of all my crazy ideas!"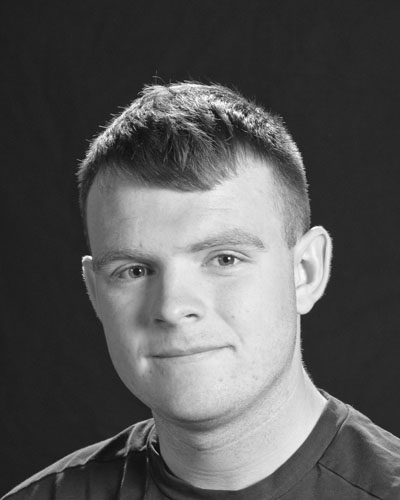 Isaac J. Everett (Cpl. Dunn/Marine Ensemble) - This is Isaac's first show in two years. He appeared in a number of shows in high school and community theater, and the two-year respite was taken due to enlistment in the U.S. Navy. He dearly missed theater during this time and is quite happy to be back.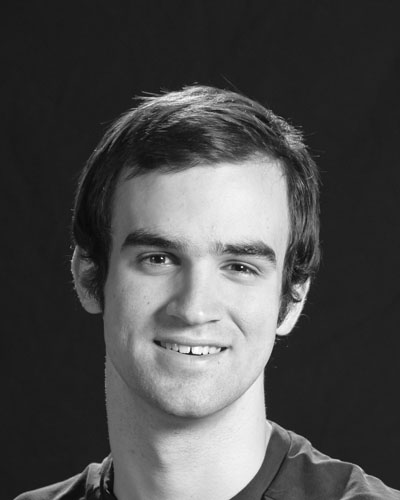 Fred Fletcher-Jackson (Pfc. Louden Downey) - Fred is making his debut with Colonial Players doing probably his favorite play ever. Other credits include Andrew Rally in I Hate Hamlet (Pasadena Theatre Company), an extra in The Taming of the Shrew (Chesapeake Shakespeare Company as an acting intern), and most recently Sir Robin in Monty Python's Spamalot (Annapolis Summer Garden Theatre). He has many performance credits at Children's Theatre of Annapolis and UMBC, where he is a senior with a major in theater and a minor in writing and recently directed their Musical Theatre Club's production of Grease. Fred refuses to grow up, as evidenced by his obsession with '90s Nickelodeon shows, professional wrestling, and chocolate milk. "A special thank you to my wonderful family and all friends past and present, especially the three J's. They mean a lot to me.'"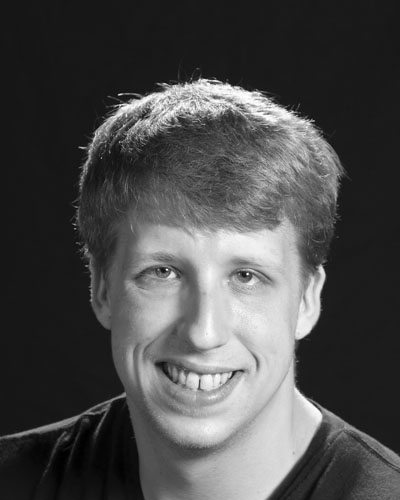 Ethan Goldberg (Cpl. Jeffrey Howard) - Ethan is very excited to return to CP, where he appeared as Jan Warrick in The Unexpected Guest. He has also been seen in such roles as Sir Bors in ASGT's Spamalot, Geoffrey in 2nd Star Production's Something's Afoot, Old Man Strong in AACC's Urinetown, and Lt. Brannigan for the Moonlight Troupers' production of Guys and Dolls. Colonial Players is one of Ethan's favorite theaters, and he would like to thank Beth, Jeff, and the board for inviting him back to do what he loves. Ethan dedicates this performance to his older brother Sam. "Hope to be half the man you are. Love ya, bro." Can you handle the truth?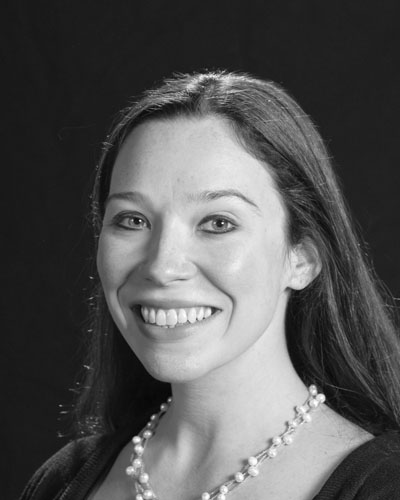 Erin Hill (Lt. Cdr. Joanne Galloway) - Erin is pleased to be back on the Colonial Players stage, having last appeared here as Mrs. Daldry in In the Next Room, or the Vibrator Play. A native New Yorker, Erin has enjoyed performing in various community and professional productions for the last 15 years. She made her debut with the Players in 2009's The Lion in Winter as Alais, and has since found an extended family amongst her various costars and crew members. Favorite roles include Sally in Cabaret (Musical Theatre Factory), Roz in Moon Over Buffalo (Elmwood Playhouse), and Babs in Mrs. California (Colonial Players). Erin is thrilled to be a part of this production after a year's hiatus. Thanks to Jeff for the opportunity to play a role as challenging and rewarding as Jo, Paul and Pat for always giving her encouragement, and her husband and family for their endless support. During the day, Erin is a reading specialist for Anne Arundel County schools. By far her most rewarding role ever is as "Mommy" to her beautiful, hysterical, and charismatic eight-month-old daughter Teagan. Convinced that Teagan has inherited her dramatic streak, Erin is now preparing for her next role as disciplinarian.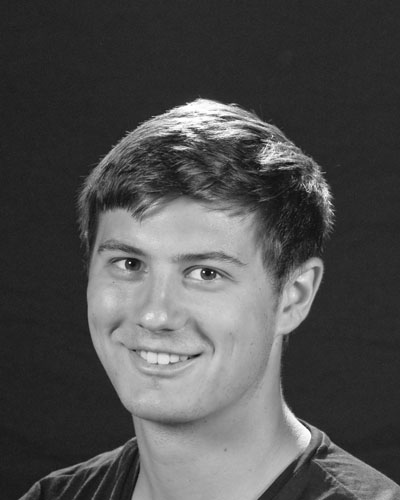 Jamie Austin Jacobs (Lance Cpl. Harold Dawson) - Jamie Austin is ecstatic to be making his Colonial Players debut alongside an amazing cast. He recently graduated from Frostburg State University with a B.A. in Theater with a focus on acting. There, he performed in numerous productions. In his senior year, he appeared as Starcat in Psycho Beach Party, Tom Sawyer in The Adventures of Tom Sawyer, and John Quincy Adams/Soloist in Bloody, Bloody Andrew Jackson. Alongside his father, Jamie Austin is a youth football coach for the Pasadena Panthers. He plans to move to California one day to become an agent. Until then, you might see him hanging around the Annapolis/Baltimore area doing more productions!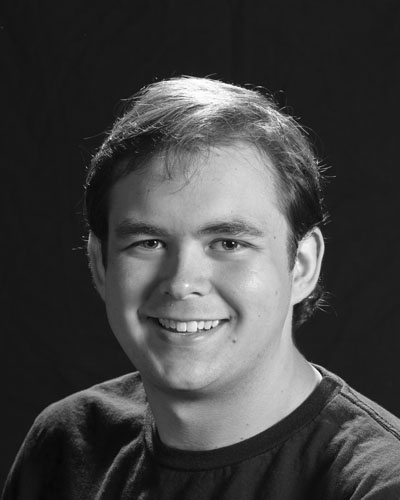 Steve Mangum (Lt. Everson/Cpl. Brewster/ Marine Ensemble) - A college senior pursuing his B.A. in Theatre at UMBC, Stevie is excited to be part of this production. You may have seen him on this stage last winter as Rooster in Annie. Other favorite roles elsewhere include Motel in Fiddler On The Roof, Prez in The Pajama Game, Nick Piazza in Fame, and Charlie Cowell in The Music Man. Additionally, Stevie fulfills a very rewarding role through Tiffany Shannon Productions as assistant instructor in the musical theater workshop program at Children's Theatre of Annapolis. Stevie would like to thank Jeff and the entire cast and crew for another great experience and his family for their love and support.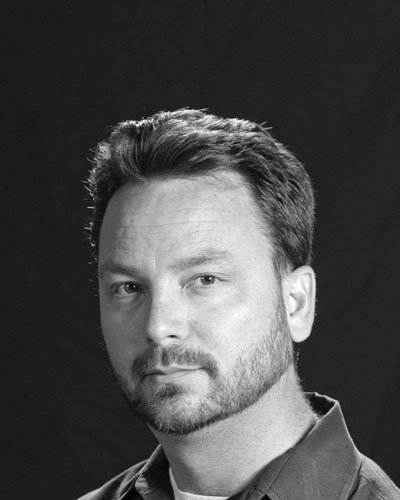 Jeff Mocho (Capt. Julius A. Randolph/Lt. Daniel Kaffee u/s) - Jeff is happy to return to Colonial Players. He appeared here as Reece in Communicating Doors and Michael Starkwedder in The Uninvited Guest, when he met and fell in love with leading lady Shirley Panek. Thanks to Shirley, Drew, and Emma for being your fantastic selves and for welcoming me into the family. Lots of love to Mom and Dad, who are coming all the way from Albuquerque to see the show.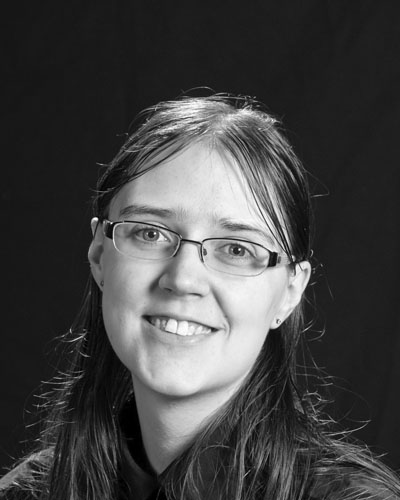 Lyana Morton (Senior Amn. McConnell) - Lyana is thrilled to be making her Colonial Players onstage debut. She was previously seen hiding behind the curtain as set designer and stagehand last July for the One-Act Festival This or That. "Thanks to Jeff, Beth, the amazing cast and crew, and a special thanks to Mom for getting me obsessed with theater in the first place, and to Dad for putting up with it long enough for us to get hooked, too."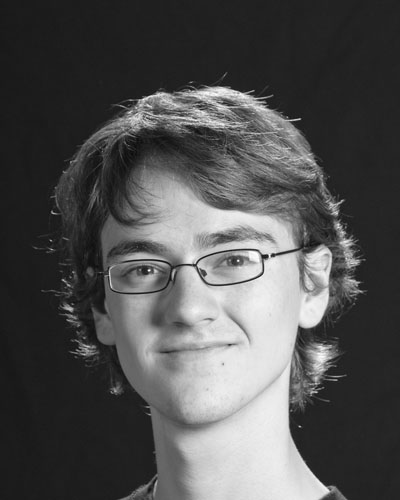 Sam Morton (Pfc. William Santiago) - Sam is happy to further his involvement with Colonial Players in his first major community theater role after parts in The Curious Savage and the 2012 and 2014 One-Act Festivals. Most of the time he is performing year-round in Broadneck High School productions and on the Broadneck Improv Team, which he co-directs. He would like to thank his family for their support and his friends for making it easy to love theater.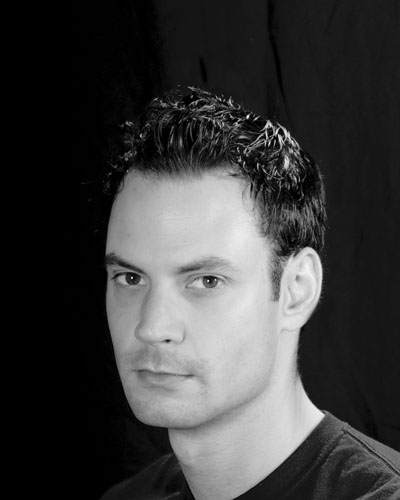 Pat Reynolds (Capt. Jack Ross) - Pat has been an actor for the last 20 years. A small sampling of his favorite roles at CP include: Adam in the shape of things, Septimus in Arcadia, C. K. Dexter Haven in The Philadelphia Story, Elyot Chase in Private Lives, Richard The Lion Heart in The Lion in Winter, Paul Gauguin in Inventing Van Gogh, David Ames in Earth and Sky, and Bruno Richard Hauptmann in Hauptmann. Pat has performed with the local improv comedy group, Free Range Improv, for the past two years. He dedicates this show to his father, John, a Vietnam veteran and Purple Heart recipient in the United States Marine Corps. "Thank you to my wonderful fiancé Amanda for all of your love and support."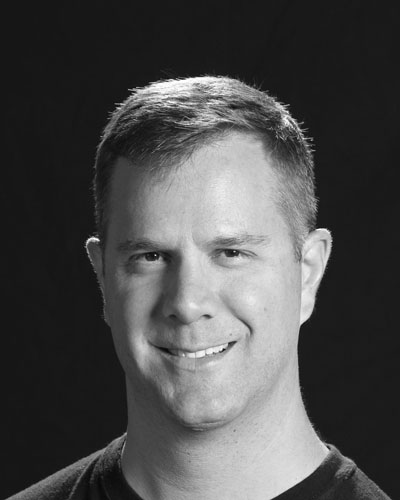 Erik Schultz (MP/Sergeant-At-Arms) - This is Erik's first performance with Colonial Players and his first play in ten years. Previous roles on stage have included the older brother in Neil Simon's Prisoner of Second Avenue, Jeff Barry in Leader of the Pack, and Van Helsing in Bram Stoker's Dracula. He is a 13-year Air Force veteran currently serving as a major in the Air Force Reserves, and his first assignment was at Minot Air Force Base in North Dakota, where his first crew commander was none other than our illustrious director (then-lieutenant), Jeff Sprague. Erik has two daughters, Olivia (10) and Sophia (6), and lives in Springfield, VA, with his fiancée, Stacy Burleigh. Erik and Stacy are very excited about getting married on an Alaskan cruise ship in August of 2015!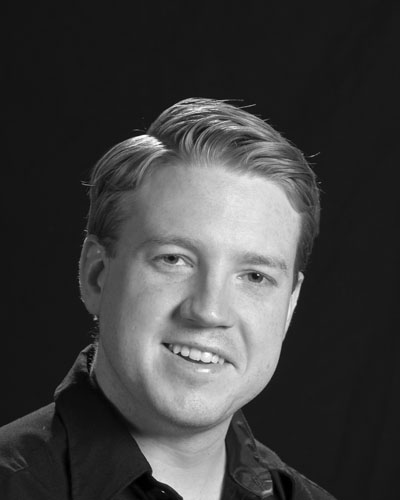 Andrew Seabrook (Sgt. Thom/Marine Ensemble) - Andrew is excited to make his debut with Colonial Players. This is his first role since playing Shanaar in Sean O'Casey's Cocka-Doodle-Dandy with the Priory Players at St. Anselm's Abbey School. Andrew works as a network engineer in Bethesda, and he would like to thank his lovely girlfriend, Molly, for encouraging him to audition.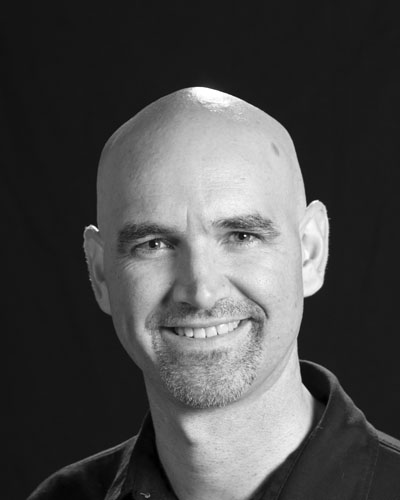 David Thompson (Lt. Col. Nathan Jessep) - David is excited to be returning to The Colonial Players, where he played the title role in Pippin, Utterson in Jekyll & Hyde, Booth in Assassins, and Einstein in Picasso at the Lapin Agile. Credits at other theaters include the title role in Sweeney Todd, David in the American premiere of Terence Rattigan's After The Dance, Panch in The 25th Annual Putnam County Spelling Bee, and Molokov in Chess. David would like to send thanks to family and friends - especially Sarah, Violet, and Garrett - for their love and support.
Paul Valleau (Lt. Daniel Kaffee) - Paul is wonderfully grateful to be doing this amazing role, to be with this tremendous cast, and to share this story on the Colonial Players stage. This is his second performance with Colonial Players following his appearance in last season's In the Next Room, or the Vibrator Play as Leo. He began performing in 2010 in Des Moines, Iowa, where a few of his previous roles included Leo Bloom in The Producers, Kent in Reasons to Be Pretty, and Robert in Don't Dress For Dinner. "I moved to Maryland in January 2013 for the love of my life, my fiance, Kristi, and have never looked back. The support of my family and friends has taken me places I could have only dreamed and further allows my dreams to become a reality."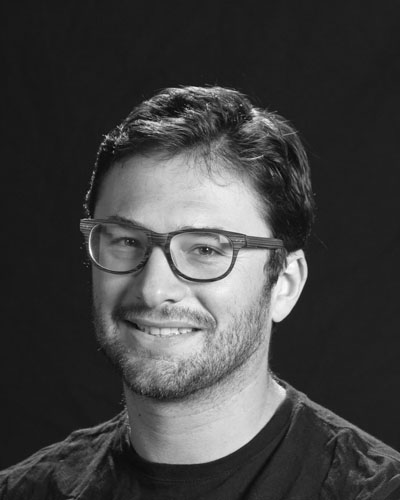 Ben Wolff (Lt. Jonathan Kendrick) - Ben is appearing in his first role at Colonial Players and his first play in over a decade. He now realizes this was way too long a hiatus, acknowledges his mistake, and is atoning by getting the shortest haircut he's ever had. Ben discovered acting while attending The Key School in Annapolis. His previous plays include: A Streetcar Named Desire, The Crucible, The Man Who Came to Dinner, Twelfth Night, and Museum, as well as musical performances in Me and My Girl, Coconuts, and Into the Woods. He is extremely thankful to have the opportunity to contribute to community theater in his hometown. "Participating in plays provided me with some of my happiest and most satisfying memories. The opportunity to perform again, with the support of Annapolis' remarkable artistic community, was too tempting to pass up." Ben works as a policy analyst for the Montgomery County Council and lives in Wheaton, but will always call Annapolis home. He would like to thank his parents and brother for their support, as well as Parker Rouse, Jake Binstock, Dave Carter, and Beverly Hill van Joolen for providing the inspiration and motivation to make this happen.
The Production Staff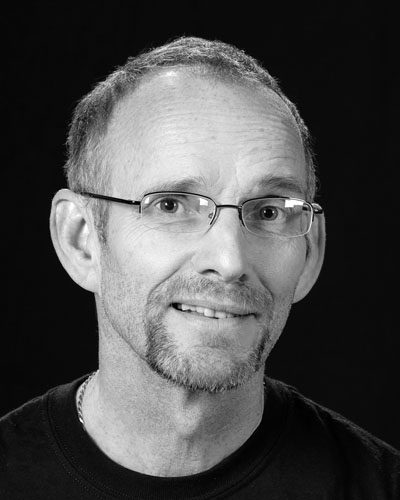 Terry Averill (Set Designer) Terry is active in many areas at Colonial Players, including acting, directing, and designing lights and sets. He was set designer last season for Bat Boy and had previously designed sets at CP for Kindertransport and Earth and Sky. He also worked with Edd Miller on set design for I Love You, You're Perfect, Now Change, which he directed. Other directing credits at Colonial Players include Romantic Comedy, Sunlight, and Kindertransport. Terry won a Washington Area Theatre Community Honors award for his lighting of CP's Earth and Sky. He has acted in a number of productions at Bowie Community Theatre and directed their productions of Language of Angels and Love, Sex, and the IRS. He is an architect and was president of Colonial Players for four years.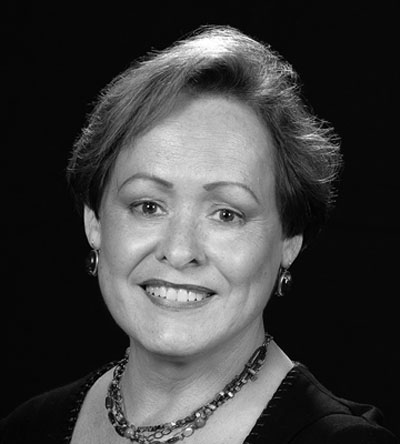 Lois Banscher (Properties Designer) Lois enjoyed being part of the team for A Few Good Men, especially working with Jeff Sprague, whose theater dream of directing this classic drama has finally come true. And, wow! What a cast! Lois became involved with Colonial Players in 2009 shadowing props guru JoAnn Gidos, her mentor, while working on The Curious Savage. Other credits include I Love You, You're Perfect, Now Change; Sunlight; Spitfire Grill; Little Women; Lettice and Lovage; Taking Steps; Mrs. California and 1776 (WATCH nominations for both); Going to St. Ives; The Diviners; Coyote on a Fence; and, most recently, Bat Boy. Lois lends a helping hand with other projects including "Talk Back" sessions this past season, coordinating appreciation packets given to patrons in June, coordinating lobby pictorial displays, and any other "unsung hero" tasks when help is needed. Lois thanks Colonial Players team members for their support. As for A Few Good Men, she says: "What's not to like about working with such fine "gentle men?"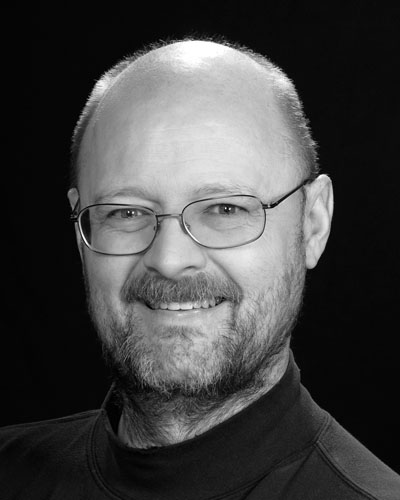 Ernie Morton (Stage Manager) Ernie is reprising his role from the summer One-Act Festival. But his favorite role is father to Lyana (Senior Amn. McConnell) and Sam (Pfc William Santiago) and as husband to Gwen (not appearing in this show).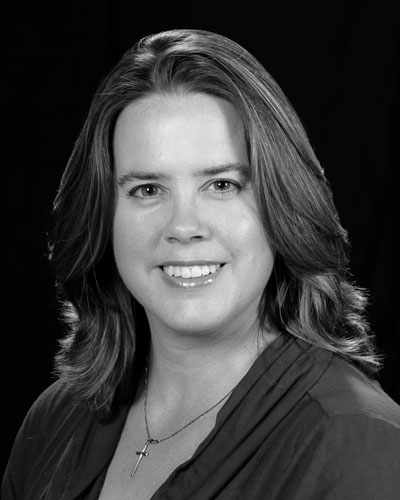 Shirley Panek (Lighting Designer) After appearing as Louise in Colonial Players' 66th season opener, Rocket Man, Shirley stepped offstage into the lighting booth and the role of lighting designer again for A Few Good Men. Other lighting designs include Dead Man's Cell Phone,Trying, Moonlight and Magnolias, and Chapter Two (2012 WATCH nominee) at The Colonial Players and Art at Dignity Players. Shirley would like to thank Jeff Sprague for the opportunity to work on this complex plot and for his unwavering commitment and vision for the show. Thanks also to the cast and production staff and crew for their patience during tech week. "Love to Drew, Emma, and Jeff Mocho (break legs, babe!) -- the lights that shine in my life every day."
Theresa Riffle (Assistant Director/Sound Designer) After serving as sound designer for Coyote on a Fence earlier this year, Theresa is excited to be working on A Few Good Men with this fabulous production staff and cast. As an actor, she was last seen on the CP stage as Annie in two performances of In the Next Room, or the Vibrator Play. You also may have seen her as Anna Hauptmann in Hauptmann, Evelyn in Kindertransport, or Phoebe in Romantic Comedy. Theresa currently serves as secretary on the CP Board of Directors. She would like to thank Jeff for letting her be a part of this fantastic production, and, as always, sends a big thank you to Jem and Josh for their boundless love and support.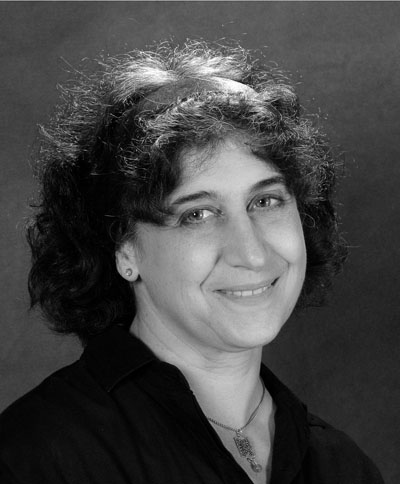 Beth Terranova (Producer/Costume Coordinator) As a 14-year Army veteran and eight-year Navy civilian, Beth was honored by Jeff's request to produce A Few Good Men and accepted without hesitation. For Colonial Players, Beth has previously produced Moonlight and Magnolias, Chapter Two, three One-Act Festivals, and the workshop production of Ben Franklin: An Ingenious Life. Most recently, she designed costumes for the Players' highly acclaimed productions of These Shining Lives and Coyote on a Fence. Her costume designs have also been seen on the CP stage in Going to St. Ives, Cinderella Waltz, Lettice and Lovage, The Diviners, The Lion in Winter, The Philadelphia Story, She Loves Me!, Hauptmann, and Moon Over Buffalo. Among other backstage credits, Beth stage managed last season's Superior Donuts and directed and designed the set for 1776. Her other set designs were seen on the Players' stage in She Loves Me! and Hauptmann, both of which she also directed, and The Spitfire Grill. On stage, Beth was most recently seen at CP as Aunt March in Little Women and as Ellen in Two Rooms. Beth is a four-time nominee for Washington Area Theater Community Honors (WATCH) awards: for costumes (Cinderella Waltz, Going to St. Ives), for featured actress (Two Rooms), and for director (Hauptmann). She won the award as Outstanding Director for Hauptmann, which also won the award for Outstanding Play. Beth produces the News and Cues newsletter for Colonial Players and serves CP as a costume consultant/wardrobe curator, Bylaws Committee member, and WATCH judge.