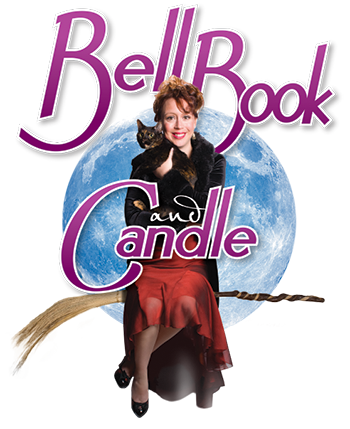 Written by John van Druten
Directed by Debbie Barber-Eaton
Performance dates:
Sep 14 - Oct 6, 2012
Run time: 2.5 hours
This light hearted 50's comedy is about what happens when a witch in New York makes a lover of a very conventional man and then has to face the consequences when she really falls in love with him. Gillian Holroyd becomes interested in her upstairs neighbor and tenant and hexes him into falling in love with her. Shep Henderson, her quarry, is mystified, delighted and completely unaware that other worldly forces are at work. Despite the oddness of Gillian's aunt and brother, themselves an endearingly addled old witch and a fun-loving warlock, Shep is oblivious. He only knows that his life changed when he crossed over Gillian's threshold. When she realizes that she is falling in love herself, Gillian faces a dilemma: she will lose her considerable powers if she acts on her feelings. Will love prevail?
To download the production postcard for Bell, Book and Candle to share with your friends, visit the Downloads page of our website.
About the Playwright
John van Druten was an English playwright who was just 24 when his first play, Young Woodley, was produced in New York after being banned in England because it was thought to cast a negative light on England's elite public schools. After the ban was lifted, Young Woodley and seven other plays were produced on London's West End before van Druten emigrated to the U.S., where he achieved great success in the 1940s and 1950s. His best-known plays in addition to Bell, Book and Candle were The Voice of the Turtle, I Remember Mama, and I Am a Camera, which was the basis for the hit Broadway musical, Cabaret.
About the Director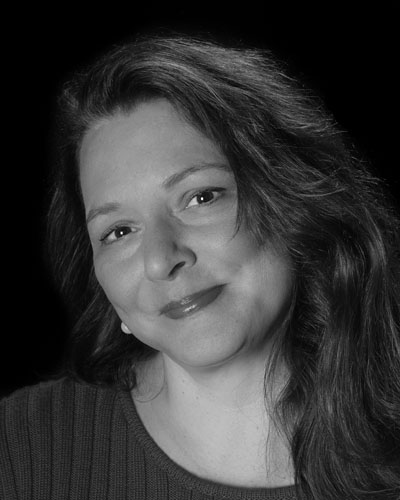 Debbie Barber-Eaton holds a degree in Musical Theatre from Catholic University and studied the genre of cabaret at Yale. She has worked as a performer and director in local and regional theater and has directed productions for Dignity Players, Annapolis Summer Garden Theatre, Chesapeake Music Hall, and Standing O Productions. As a performer at CP, Debbie received an acting award for her portrayal of Lady Macbeth, and she had the honor of receiving the last directing award that Colonial Players gave for her direction of The Robber Bridegroom in 2000. Directing the 2010 offering of A Christmas Carol was truly a magical experience for Debbie, and she is excited to be weaving another sort of spell on the CP stage with Bell, Book and Candle. Eddie, Casey, Donna, Paul, and Cathy, all my love always. To my fantastic cast and production team: Thank you for sharing your magic with me. And to my beloved Neal Andrew, Happy Anniversary, to the cutest guy who ever wore a kilt!
Director's Notes
Spoiler Alert: Don't read this before the show if you don't want to know how the play ends!
Before there was Bewitched, before Wicked and Harry Potter, there was Bell, Book and Candle. The Colonial Players and Bell, Book and Candle are the same age, both having been born during the 1949-1950 season. The play was a smash on Broadway and starred the married acting team of Rex Harrison and Lili Palmer. (Sidebar: Tonight's offering stars a married couple, as well.) This is CP's third rendering of English playwright John van Druten's romantic comedy classic. Colonial Players first presented Bell, Book and Candle during our 5th season in 1953 when CP was working out of the Annapolis Recreation Center on Compromise Street and again in our current location in 1979. After more than half a century, this play still has the ability to charm, amuse, and arouse empathy.
Van Druten's forte was the juxtaposition of the literate, high comedy form to an outsider's confrontation with a majority culture. Bell, Book and Candle is perhaps the richest of van Druten's works: It interrelates two coexisting cultures -- the magical and the mainstream -- at once mutually wary and deeply attracted. As a kid who grew up adoring the TV show Bewitched, I was surprised at my own reaction when I recently watched the series pilot from 1964. I found myself wondering what never occurred to me back then. Why does Samantha have to give up everything she is in order to be "a good wife" and to be with the man she loves? I realize that times have changed, but boy, the TV show that I loved when I was a kid looks like something else entirely through these older eyes. Naturally, I found myself asking the same question about Gillian, but ultimately came up with a very different answer: Gillian is unhappy with her life as a witch, and she doesn't give up anything to have the man she loves. She finds something better. That's what we do (hopefully) when the old ways don't work for us anymore.
So after all these deep thoughts, after pulling it apart and putting it back together again, I find that I have come full circle in my appreciation for Bell, Book and Candle as a light, appealing, and endearing romantic comedy. So...
Into a large cauldron, whisk together three mid-century witches, one handsome publisher, one disheveled sot, and one naughty cat. Stir in a good dose of humor, a morsel of mayhem and a generous dollop of sexual tension. The resulting brew? A frothy and spellbinding concoction that is the delightful romantic comedy, Bell, Book and Candle, which suggests that love just might be the most bewitching spell of all.
The Cast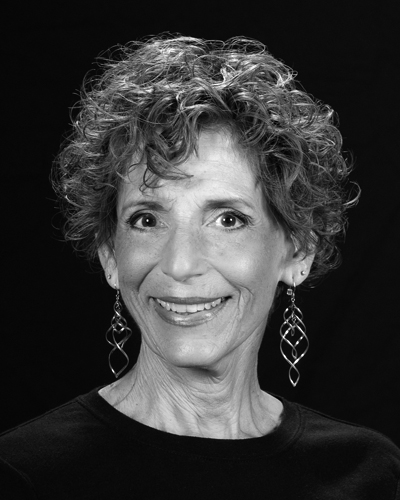 Carol Cohen (Queenie Holroyd) -- Carol is grateful to be included in this wonderful, FUN cast and crew. Thanks to all for a great experience. Carol has performed here in Wonder of the World, Jake's Women, Pippin, Broadway Bound, and I Love You, You're Perfect, Now Change. She has also appeared on stage at Annapolis Summer Garden Theatre, Dignity Players, The Chesapeake Music Hall, and some Baltimore area theaters. "My love goes out to my family, especially my wonderful husband, Jay, who has stood beside me for 48 years.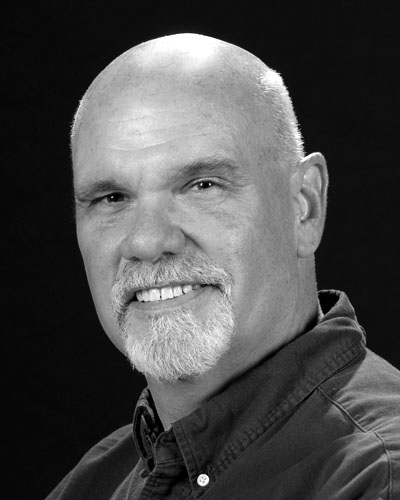 Jeffrey Miller (Sidney Redlitch) -- Jeff is no stranger to community and dinner theater and is glad to be back on stage following a seven-year absence due to work commitments. He last appeared at Colonial Players in A Christmas Carol as the Ghost of Christmas Present. Favorite roles include the King in The King and I, Petruchio in The Taming of the Shrew, Miles Gloriosus in A Funny Thing Happened on the Way to the Forum, and Ned Quinn in Hogan's Goat. Jeff is special projects manager for the Office of Airport Security at BWI. He would like to thank his children -- Brian, Grant, Holly, and Emma -- for the joy they bring to his life and is most grateful for the love and support of his wife, Lesley, the perfect partner.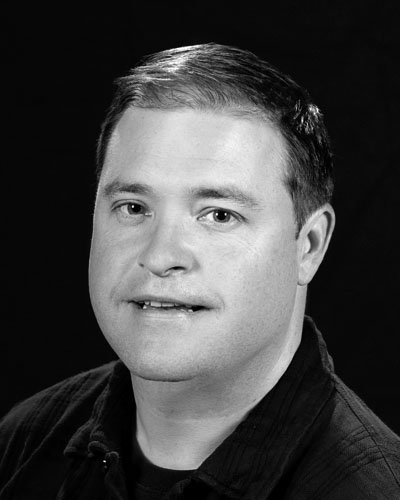 Jason Vaughan (Nicky Holroyd) -- Jason is delighted to be on stage again at Colonial Players (in a comedy!) and surrounded by an amazing director, cast, and crew. Previous appearances on Annapolis stages include Moon Over Buffalo (Howard), Hamlet, Act VI (Hamlet), Inventing Van Gogh (Bouchard), and The Last Days of Judas Iscariot (Sigmund Freud, Doubting Thomas). He directed Stolen Beer and a Bake Sale for CP's 2010 One-Act Festival and more recently served as the production manager/assistant director for Dignity Players' Sordid Lives. He works for the Baltimore National Heritage Area and somehow manages to also do some freelance graphic design work and help MYM Media with their upcoming documentary film, Anthem: The Star-Spangled Banner and the Music of the War of 1812. Jason would like to thank Scott for all his patience and support.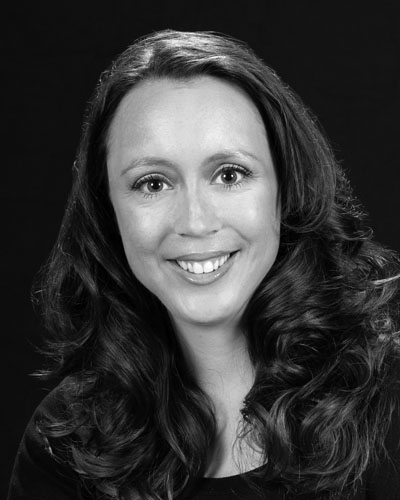 Ali Vellon (Gillian Holroyd) -- Ali is thrilled to return to Colonial Players and to this exceptional role. You might have seen her in On the Town and also as Natalie in All Shook Up with Annapolis Summer Garden Theatre. She has also performed as Bitsy Mae Harling in Sordid Lives and numerous roles in Almost Maine with Dignity Players. She was part of the cast of the groundbreaking staged reading of 8, which also took place at Dignity Players. Ali received a degree from The University of New Mexico in music education before moving to New York City, where she began a professional career. It was there she met her leading man in life, and it changed her life forever. Thanks go out to the cast and crew for being so amazing. Special thanks to Debbie for having so much faith in her and giving her the confidence she needed. (I love you.) She would like to dedicate this show to her parents and extended family for just being in her life and most of all her husband. "I love you more than words can say." Have fun everyone, and ABRACADABRA!!!!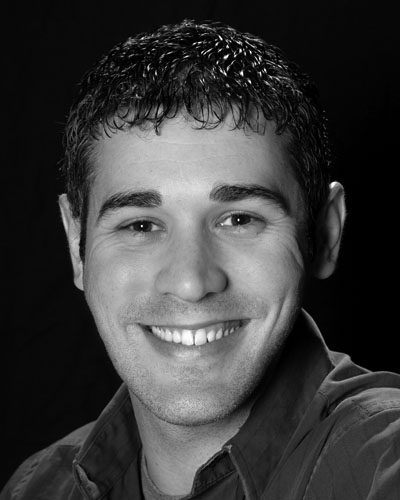 Jason Vellon (Shep Henderson) -- Jason is so happy to be back at Colonial Players and in such a fun production. He has performed locally with Annapolis Summer Garden Theatre, Moonlight Troupers, Chesapeake Music Hall, Dignity Players, and Standing O. He was also cast in Signature Theatre's production of Pacific Overtures and currently can be seen on Discovery Channel's Who the BLEEP did I Marry. Jason is originally from New York City, and that is where he received the majority of his training. He also attended the American Music Dramatic Academy. He currently freelances with Model Service/Goddess and has played numerous roles, including Tony in West Side Story, Larry in Mr. Marmalade, and Ty in Sordid Lives. Jason would like to thank the amazing cast and crew for helping us all shine. A special thanks to Brigette for keeping us all on track and Debbie for giving me such a fantastic role. Jason would like to dedicate this performance to his siblings here in Maryland ("Love you guys.") and to his wife and leading lady. "There is no one I would rather be on stage with." Enjoy.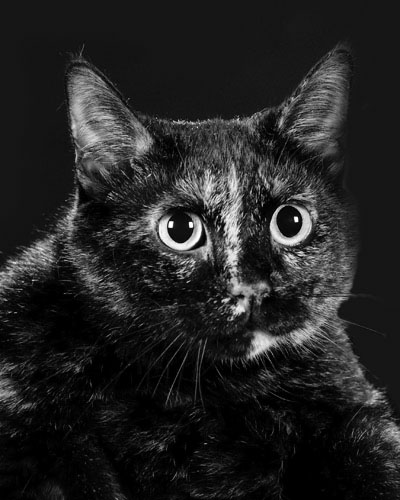 Bridget (Pyewacket) -- Bridget was born in Baltimore in April 2006 and spent her first two months with the friendly staff at the Baltimore SPCA. Bridget was one of six adorable kittens at the time of her adoption, but her green eyes and playful personality made her stand out. Her adoption almost fell through when her human's parents said no to having a cat in the house. But they changed their minds, and the French family was very happy. Bridget loves to play hide and go seek. Her favorite hiding spots include the chimney flue, inside box-springs, behind the books of a bookshelf, and between the shower curtain and liner.
The Production Staff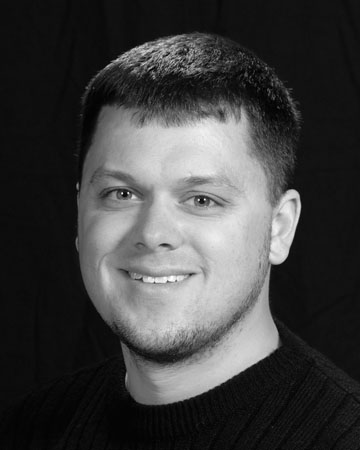 Wes Bedsworth (Sound Designer) -- Wes has been involved with over 30 different productions at Colonial Players since he joined CP in 2007. His favorites include Moon Over Buffalo, Kindertransport, Enchanted April, Mrs. California, The Diviners, and Little Women. He won the 2010 WATCH award for outstanding sound design for Earth and Sky and has been nominated for best sound design for Hauptmann, Kindertransport, and The Diviners. Wes serves as Operations Director on the CP Board, Technical Director on the Production Team, and as one of the Webmasters on the Marketing Team. Wes graduated with a B.A. from McDaniel College. When he's not doing electrical work, plumbing, fixing something broken, or automating something at CP, Wes works as a Senior Systems Engineer in Washington, D.C. (This is so he can afford to play at the theater in his free time.) Wes also sings in two choirs at his church. He would like to thank his parents for their support in the form of a subscription to CP (and love), his sister Susan for occasionally putting up with her older brother, and Kaelynn for allowing him to have a second love: playing with power tools at the theater.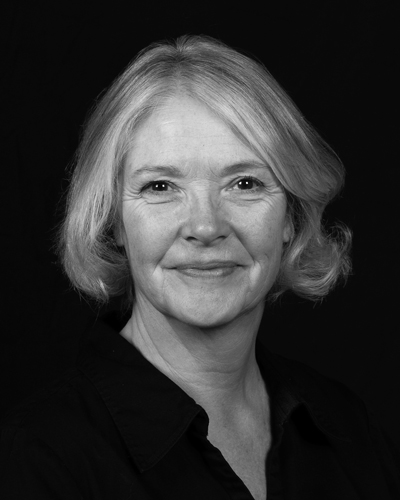 Jean Carroll Christie (Costume Designer) -- Jeannie began her association with Colonial Players in 1971 working on Generation. Since then, she has been involved in all areas of theatrical production at CP except for sound design. She has held three positions on the Board of Directors and is currently a Costume Consultant/Wardrobe Curator. She has designed costumes for many shows, most recently for The Spitfire Grill, Frozen, The Violet Hour, and The Christmas Doll. Jeannie has also worked with the town crier of Annapolis, Fred Taylor, creating period attire for him.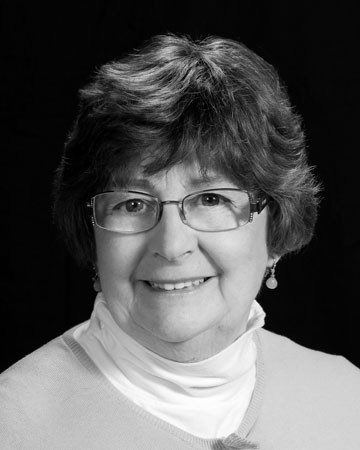 JoAnn Gidos (Properties Designer) -- JoAnn is pleased to be supporting Debbie in this delightful piece to open the 2012/13 theater season. She has committed to also supporting A Christmas Carol, Shipwrecked, and Trying at Colonial Players. In addition, she will be working Master Harold and the Boys at Bay Theatre Company and Crimes of the Heart at Dignity Players. This past year her efforts included Wit and Becky's New Car at Bay Theatre, Lost in Yonkers and Oliver at Compass Rose Studio Theater, Anything Goes at Annapolis Summer Garden Theatre, and The Spitfire Grill and Moonlight and Magnolias at CP. She has been doing props for local theaters for over 25 years and never tires of the challenges involved.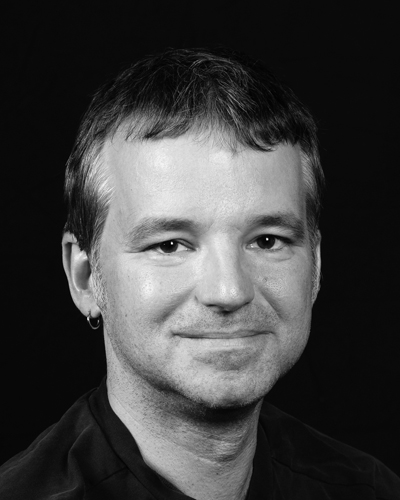 Eric Lund (Lighting Designer) -- Eric's most recent work was with the production of 8 at Dignity Players, where he also portrayed multiple characters in Gross Indecencies, The Laramie Project, and The Exonerated and directed The Vagina Monologues. He recently worked on the documentary film Anthem, chronicling the story behind "The Star-Spangled Banner," which is scheduled to be shown on Maryland Public Television later this year. He has also walked the boards for Colonial Players in their productions of Rebecca, The Clearing, and various years of A Christmas Carol. He played Andrew at Bowie Playhouse in Someone to Watch Over Me, winner of the Ruby Griffith award, and Eugene in Broadway Bound for Vagabond Players. Production credits at CP include directing Voice of the Prairie and the 1993 and 2000 productions of A Christmas Carol; lighting design for Frozen, Kid Purple, Picasso at the Lapin Agile (also set design), Cabaret, Jacques Brel, and Angel Street; and set design for CP's The Lion in Winter. Eric has also stage managed many productions at CP and the Annapolis Symphony. Eric would like to thank Debbie for always providing a great experience and his husband, Mickey, for ... well ... basically everything.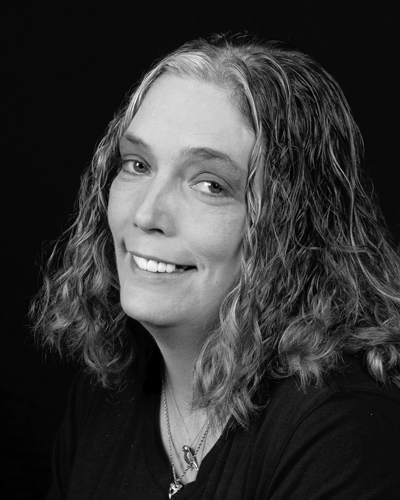 Brigette Marchand (Stage Manager) -- Brigette is thrilled to be back at Colonial Players after recently moving back to Annapolis. She has also worked with several other theater companies, including Annapolis Summer Garden Theatre, Bowie Community Theatre, Vagabond Players, and Churchill Theatre. Theater credits include Hauptmann, Dearly Departed, A Shayna Maidel, Sly Fox, The Battle of Shallowford, Rumors, Robber Bridegroom, A Christmas Carol, Good News, and The Butler Did It, to name just a few. Also, she has won an acting award. She would like to thank Debbie for the love and the opportunity to do this show and the cast for making her laugh so hard she cried. A very special thanks to her family and friends for their love and support. Brigette would like to thank her mom and dad, especially, for everything they have done for her in the past year, for making life bearable and reminding her that it's okay to live, love, and laugh! Love to you both.
About Huac, Kinsey, and Pyewacket
When John van Druten's Bell, Book & Candle opened on Broadway 60 years ago, Kinsey's report on sex was a hot issue, the House Un-American Activities Committee's crusade against communism was a fresh wound on the nation's psyche, and Pyewacket was about to become a very popular name for cats.
The name Pyewacket can be traced to a 1647 woodcut depicting infamous witchhunter Matthew Hopkins with two accused witches and their "familiars." A familiar is an animal with a special relationship with a witch that helps her carry out magic spells. Familiars are frequently cats, but also dogs, foxes, hares, and other animals. A cat in the woodcut is named Pyewacket; thus, the name of Gillian's cat in Bell, Book and Candle. During the witch hunt craze, any woman who owned a cat could be suspected of witchcraft and might be burned at the stake.
The House Un-American Activities Committee, referenced in Bell, Book and Candle, was established in 1945 to protect America against the red menace. Claims were made that the government, the entertainment industry, and the news media were riddled with communists working to overthrow our democracy. (There appears to be some truth to the saying that history repeats itself. At the moment, Rep. Michele Bachmann and a few other members of Congress are claiming that members of the Muslim Brotherhood have infiltrated high levels of the U.S. government and are calling for a House committee investigation into alleged Islamic influence in Washington.)
While government was the main focus of HUAC hearings after World War II, the entertainment industry was also targeted. More than 300 actors, directors, and screenwriters were boycotted by the movie studios as a result of charges leveled against them by Joseph McCarthy and his committee. Fearful studio executives responded with a string of anti-communist movies such as Guilty of Treason, The Red Menace, The Red Danube, and I Was a Communist. The blacklisting of accomplished screenwriters continued long after the red scare abated, and some could find work only by using a pseudonym.
In the 1940s, Alfred Kinsey, a zoologist at Indiana University and founder of the Kinsey Institute for Research in Sex, Gender and Reproduction, interviewed thousands of Americans about their views on sex and their sexual practices. The result was two books: Sexual Behavior in the Human Male published in 1948 and Sexual Behavior in the Human Female published in 1953. The publications astounded the American public and were immediately controversial and sensational. The findings caused shock and outrage, both because they challenged conventional beliefs about sexuality and because they discussed subjects that had previously been taboo.
What is the significance of the title of van Druten's play? It derives from a Roman Catholic excommunication ceremony using those three items. The ceremony is opened with, "Ring the bell, open the book, light the candle." It is closed with, "Ring the bell, close the book, quench the candle."
Information collected by Neal Eaton, Bell, Book and Candle dramaturg.