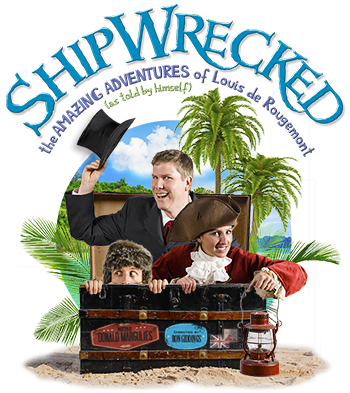 Written by Donald Margulies
Directed by Ron Giddings
Performance dates:
January 11 - 26, 2013
Run time: 90 minutes
The adventurous Louis de Rougemont invites you to hear his amazing story of bravery, survival and celebrity that left 19th century Victorian England spellbound. With the help of two "volunteers," who make all the costume changes and sound effects and play nearly 100 roles right before your eyes, the audacious autobiographer tells his incredible tale of life on the high seas, in the land of the aborigines and later when he returns home, what happens when he is attacked by scientists and skeptics who don't believe his story can be true. Explore the elusive lines that waver between truth and good story telling in the setting of a Victorian vaudeville house and the mind of a quintessential spellbinder.
About the Author
Donald Margulies is a prize-winning author and college professor whose plays have been produced in New York and regional theaters across the country. He won the 2,000 Pulitzer Prize for Dinner With Friends, which received lengthy runs Off-Broadway and in Paris and was turned into an Emmy-nominated film for HBO. Sight Unseen and Collected Stories were Pulitzer finalists, and Mr. Margulies won Obie Awards for The Model Apartment and Sight Unseen.
Mr. Margulies was born in Brooklyn and grew up on Coney Island in Trump Village, a housing project built by Donald Trump's father. His father was a wallpaper salesman and his mother an office worker. Neither had a college education, and the family had a limited income, but they often took their children to Manhattan to attend Broadway plays and musicals, instilling a love of theater in Mr. Margulies. He was an outstanding artist as a child and received a partial scholarship to the prestigious Pratt Institute in Brooklyn. He then pursued a degree in playwriting at the State University of New York and enjoyed his first success during the early 1980s when his play, Found a Peanut, was presented at Joseph Papp's Public Theatre. He continued to write plays while working as a graphic artist, but his career did not begin to take off until Sight Unseen won an Obie and was a Pulitzer finalist.
Shipwrecked! is a definite departure for Mr. Margulies, whose plays are typically serious dramas based on complex and often difficult human relationships. In 2006, he was commissioned to write a children's play for South Coast Repertory theater in California for children's audiences, but his first attempt wasn't working. "I decided that I wasn't going to pander in any way and would simply write a rip-roaring yarn," he said in an interview with broadway.com. "I wanted to write a play that would invite people who had never seen one into the theater and to give them a sense of the excitement I had when I was a kid at my first Broadway shows."
Mr. Margulies has received grants from the National Endowment for the Arts, The New York Foundation for the Arts, and the John Simon Guggenheim Memorial Foundation. In 2005, he was honored by the American Academy of Arts and Letters with an Award in Literature and by the National Foundation for Jewish Culture with its Award in Literary Arts.
About the Director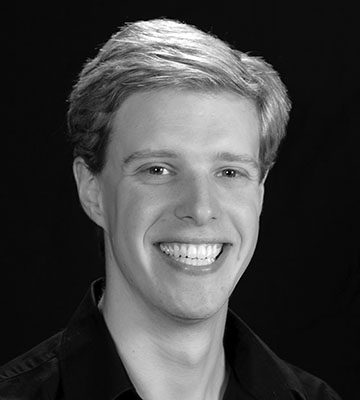 Ron Giddings holds a BA from Loyola College of Maryland in Theatre and Writing and an MA in Arts Administration from Goucher College. In the Annapolis area, he has directed shows for Colonial Players (Wonder of the World, Moonlight and Magnolias, and their inaugural 24-Hour Project: Months on End), Annapolis Summer Garden Theatre (Crazy For You, Sweeney Todd, their 40th Anniversary Celebration, and Urinetown: The Musical, which was awarded the Ruby Griffith Award for Overall Production Excellence in 2007), and Standing O Productions (On the Twentieth Century, The Retreat from Moscow, Counting the Ways, and Mr. Marmalade). A former Artistic Director of CP and current Education Director, he recently directed Titanic: The Musical at Loyola College as part of a 100th-year anniversary observance of the ship's sinking. He wishes to deeply thank the cast and crew of this production. They have been intensely dedicated to the show since day one, and only through their support could this show be a success. "Thanks to my parents, family, and friends for being more supportive than I could ever express."
Director's Notes
The journey that ends tonight began two years ago while I was attending Lincoln Center's presentation of War Horse. I was awestruck with the simplicity and imagination used in the production and purchased a DVD on the creative process in the lobby after the show. In the video, one of the designers spoke about a type of theater called "poor theater." According to Jerzy Grotowski, the founder of "poor theatre," post-cinema theater was too elaborate and relied heavily on theatrical devices such as light, sound, costume, and sets to add spectacle to the performance. The skills of the actors were overshadowed and became less important. With the addition of sound and color to motion pictures, it was impossible for theater to compete with this new genre. Grotowski argued that there was no point in trying to compete with film, but that theater should rather convert back to its roots. In his words: "If it cannot be richer than the cinema, then let it be poor." The actor's voice and body skills should be the primary spectacle on stage. In his quest, Grotowski did away with everything that could distract the audience from the actor. No more elaborate sets, lights and sound. The relationship between the audience and the actor became, once more, the emphasis of the production.
For years, I had been drawn to this kind of theater, never knowing that it had a name. I realized that my favorite theatrical experiences, both as participant and as audience member, had this style in common: War Horse, Urinetown, Equus, Coram Boy, john & jen all use this storytelling style. I finally had a name for the theater that I have been drawn to for my entire life. This was theater that exposed the power of the art form.
Fueled by the knowledge of this new revelatory term, I scoured the internet for other theatrical examples and kept coming across Shipwrecked! While this show does use costumes and props and sets, they are there to inspire the acting, not distract from it. Many times this evening, actors will use a single prop (or just a change in posture) to transform themselves completely from one character to the next. So while this production is not strictly within Grotowski's guidelines, his inspiration is obvious.
Another of Margulies' inspirations was the James Frey/Oprah Winfrey scandal from 2006. If you don't remember, Frey's controversial "memoir," A Million Little Pieces, was turned into an international bestseller based on Winfrey's seal of approval. His harrowing battle with drug addiction and prison time was soul-stirring in its description of the author's redemptive journey. As the book became more popular, details about the validity of its "memoir" claim came into question. After a series of interviews where Winfrey defended Frey, the two met head-to-head on her show. Frey claimed that he had deceived his readers and Winfrey herself by embellishing many of the facts of his journey. He struggled with the emotional truth of what he felt while going through his ordeal and the actual facts. Louis de Rougemont shared a similar fate. Shipwrecked! calls into question which is more valid, what one feels or what is fact. De Rougemont, born Henri Louis Grin, was eventually derided by his doubters, just as Frey was.
Storytelling as a method of communication is at its nature about embellishment and putting your own spin on the "original" story. For millennia, storytellers have been telling their versions of the same stories over and over again, with each story changing with every storyteller, if not with every telling. With Shipwrecked!, Margulies poses an unanswered question of whether de Rougemont, a real-life Don Quixote, is in fact deluded, or whether his tale (as hard as it may be to believe) is true.
Tonight, I believe you will experience the power that story and theater can have. With simplicity and humor, Shipwrecked! challenges audiences to examine truth vs. fiction, reality vs. fantasy, delusion vs. inspiration, all over the course of de Rougemont's undeniably engaging "entertainment." It all begins with an empty stage in half-light.
~Ron Giddings
The Cast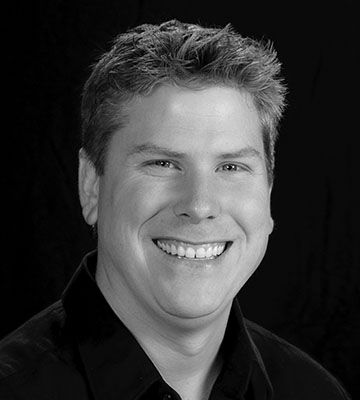 John Halmi (Louis de Rougemont) -- John is excited to return to Colonial Players, where he played the roles of Bobby in Company and Valmont in Les Liaisons Dangereuses. He has performed with Live Arts Maryland in Anything Goes (Evelyn), Don Giovanni (Masetto), The Fantasticks (The Actor), and Man of La Mancha (Knight of the Mirrors). Other local credits include The Last Five Years (Jamie, Dignity Players), Mr. Marmalade (Bradley, Standing O Productions), On the Twentieth Century (Oliver, Standing O Productions), and Sweeney Todd (Quartet, ASGT). John originated the lead role of Donald in the West End premiere of Casper, the Musical. Other British credits include The Golden Land at London's Fortune Theatre and the UK tour of Spider-Man. In New York City, John has performed in several productions with City Center's acclaimed Encores! Series, Ira Gershwin at 100 at Carnegie Hall, and AmFAR's tribute to Angela Lansbury at the Majestic Theatre. His credits also include performances at several regional theaters, among them the Goodspeed Opera House and Pittsburgh Civic Light Opera. John is a proud graduate of The University of Michigan's musical theater program. He teaches mathematics at Severna Park High School, where he also assists with the highly successful annual Rock 'n Roll Revival. Special thanks to his family, friends, and, of course, to David.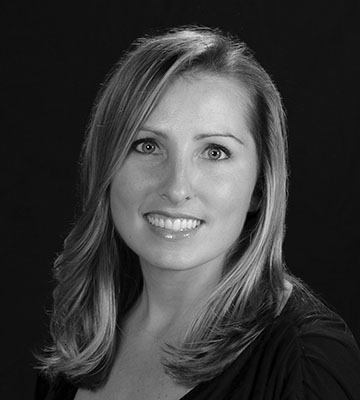 Christina Enoch Kemmerer (Player #1) – Christina is excited to make her Colonial Players debut in Shipwrecked! Christina has performed in theaters around the Baltimore/Annapolis area and in New York, where she earned her MFA in Theatre from Sarah Lawrence College. She has trained in physical theater at the Stella Adler Studio and in improvisation at Boom Chicago in Amsterdam. Christina has been a performer and instructor for the Baltimore Improv Group since 2005 and is a proud member of the troupe GUS, with which she has performed at improv festivals in Chicago, Philadelphia, DC, and Baltimore. When scripted, Christina was most recently seen on stage with Standing O Productions (co-founder) in Mr. Marmalade as Lucy, On the Twentieth Century (Lily Garland), and the U.S. premiere of After the Dance (Helen). Other favorite roles include Little Sally in Urinetown (SLC), Claudius in Hamlet (The Shakespeare Naked), Kim MacAfee in Bye Bye Birdie (Liberty Showcase), Magenta in The Rocky Horror Picture Show (Spotlighters), and Vera Claythorne in And Then There Were None (Spotlighters) for which she was awarded "Outstanding Lead Actress in a Play" in the Best of Baltimore Community Theatre. Off stage, Christina spends her time teaching and directing as the Upper School Theatre Arts Director at the St. Paul's Schools. She has had so much fun working with this amazing cast and crew. She thanks her dear friend Ron for the opportunity to "play" at every rehearsal. Christina sends her love and thanks to all of her family and friends for their continued love and support. She dedicates this performance to her husband, Eli, for always encouraging her in each adventure she undertakes.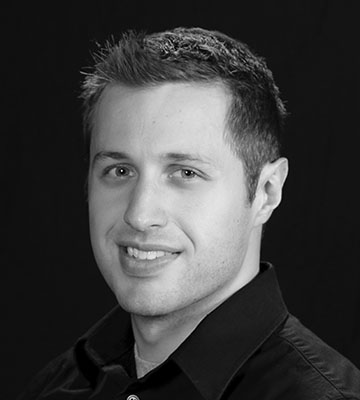 Robert Tucker (Player #2) -- Robert is pleased to be visiting Annapolis from parts up north to make his Colonial Players debut in Shipwrecked! He is even more excited to be returning to the non-musical stage for the first time in five years, and even more than more excited to be directed by a good friend. Robert holds a BFA in Music Theatre and a Masters in General (Arts) Education from The State University of New York at Buffalo. Robert has performed in regional theaters in Upstate New York and community theaters in Central Maryland. Among his favorite roles are The Courier in 1776 and Che Guevara in Evita, both at (Capitol Theater Summerstage) , and Hero in A Funny Thing Happened on the Way to the Forum (UB Department of Theater and Dance). He has also originated the roles of Philopat in Hidden Trials (UB Department of Media Studies), and Leonardo in the Lauren Gunderson play Eye of the Beheld (The New Phoenix Theater). Locally, Robert has been seen as Freddie in Chess (Winters Lane), Fabrizio in Light in the Piazza (Theater Hopkins), Bill in Civil War (Tidewater), and Robert in The Drowsy Chaperone and Fred Barrett in Titanic: The Musical, both at Dundalk Community Theatre. Robert works as an instructor attempting to bring authentic arts experiences to the youth of Harford County. He also has a great love for physical theater. Finally, although he hasn't seen much of her in the myriad rehearsal periods leading up to and including this one, he dearly loves his wife, Amy, for all of her support and encouragement/tolerance.
The Production Staff
Jacki Dixon (Assistant Director) -- Jacki is thrilled to be returning to Colonial Players after a brief hiatus. Her past Colonial Players credits include stage manager for Wonder of the World and Frozen. She also directed The Wrong Package for CP's One-Act Festival. Jacki has been the director for Spalding Theatre Productions at Archbishop Spalding High School for the last three years. She would like to send a HUGE thank you to Ron for all his hard work and dedication to this show - it could not have fallen into more loving and capable hands! She would like to congratulate the cast on a job well done and will forever be envious of their creativity and energy! Enjoy the show!
JoAnn Gidos (Producer/ Properties Designer) -- JoAnn is happy to once again be working with Ron at Colonial Players. "This one is crazy, with props that have Mike and me saying, 'What are we doing?' Our family thinks we have lost our minds when we tell them what we are looking for. 'For the Love of It' is the answer. New people to meet, friends who help, and new knowledge from a place we never heard of --- worth it all. Thanks go to a husband who can work a computer and do many errands and to Ron for the faith that I will get the job done."
Alec Lawson (Lighting Designer) -- Alec is a lighting designer/director mostly based in Baltimore. He is happy to be working with Ron Giddings again after the great team they made during Titanic: The Musical. Other lighting design work includes Lysistrata,Stop Kiss, and 1814: The Rock Opera. Alec wishes the cast and crew the best of luck and commends them all for the hard work they have put into the show. For more information on Alec's work or his company, 7 Ronin, check out 7roninproductions.org.
Staci Merhi (Stage Manager) -- Shipwrecked! is Staci's first experience working with Colonial Players. When contacted about stage managing for Shipwrecked!, she recalls, " I was elated!" Originally from the Jersey Shore, she recalls stories of her ancestors who operated a puppet playhouse. For a short time, she too entertained with puppets for a Head Start program. In 2004, Staci was a member of Typhoons, an improv group. Her desire to entertain became blotted out as she focused on a career in advertising. This show has rejuvenated her sense of belonging to a theatrical community. "Words cannot express my delight in seeing your smiling faces, enjoying the show!" She's very grateful Ron brought her on board and is impressed with the dedication of everyone within Colonial Players. Eleanor Roosevelt said, "We must do that which we think we cannot." "Three actors. .. nearly 100 roles … using over 100 props! …. We did it!" Staci dedicates her efforts to her beloved brother, Aaron, who passed suddenly this year.
Stranger than fiction? Stranger to facts?
As the nineteenth century came to a close, Victorian England was transfixed by the exploits of Louis de Rougemont. From August 1898 to May 1899, The Wide World magazine serialized his stories for readers who awaited each issue, eager to follow his astounding tales of being shipwrecked by a giant whirlpool; of living for 30 years with Australian Aboriginals, who worshiped him as a god; of diving for pearls and discovering gold in New Guinea; of riding on the back of a huge turtle; of seeing flying wombats. De Rougemont's stories were cleverly written and widely taken as truth. His acclaim was such that he was invited to deliver a lecture in September 1898 to the geography and anthropology sections of the British Association for the Advancement of Science.
But as his fame spread, skeptics began to question his remarkable stories, and the debate raged across England. Were his stories true, or had they sprung from his imagination? Had he, perhaps, embellished the truth? Had he perpetrated a giant hoax? For months, supporters wrote letters to newspapers defending his honesty; critics wrote letters denouncing him as a fraud. For his part, de Rougemont fiercely defended the veracity of his accounts, even when London's The Daily Chronicle delved into his background and claimed that his real name was Henri Grin. He responded with a letter written under his real name denying that he was de Rougemont and expressing consternation that anyone would think that to be the case. The Wide World capitalized on the furor by publishing a double Christmas edition about de Rougemont's adventures. The public was entranced. Sales of the magazine and the newspaper soared.
Regardless of the truth of his exploits as de Rougemont, Grin's earlier life was anything but ordinary. In 1863, at age 16, he left home and became a footman to actress Fanny Kemble, traveling extensively with her and becoming fluent in English. De Rougemnt was a valet in England and a servant to a Swiss banker before becoming a butler for Sir William Robinson, the governor of Western Australia. That job lasted just five months; Lady Robinson found him to be insolent and ambitious.
Grin tried various jobs after that without much success, working as a doctor, an inventor, and a "spirit photographer" taking pictures of ghosts. He married and had seven children with his wife, Eliza, before buying and sailing away in a pearling cutter, Ada. The cutter was found wrecked months later, and when Grin surfaced in Sidney, he claimed to have sailed 3,000 miles from Fremantle and to have been the sole survivor of an attack by Aboriginals. He never returned to his family. He next showed up in New Zealand as a spiritualist, and from there worked his way back to England, where a meeting with Sir J. Henniker Heaton resulted in an appointment with the editor of The Wide World Magazine, George Newnes.
Newnes and de Rougemont were the perfect match. The new magazine had pledged to publish true adventure stories from around the globe, bringing to readers "the almost incredible wonders of the Wide World." De Rougemont's story rang true to Newnes. "We have absolutely satisfied ourselves as to M. de Rougemont's accuracy in every minute particular," Newnes wrote in an introduction to the first installment. Later, as it became clear that every minute particular was not accurate, Newnes broke his vow to publish only true stories and continued the serialization as fiction, noting wryly: "Truth is stranger than fiction, but de Rougemont is stranger than both."