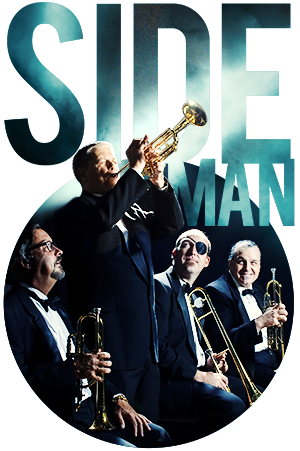 Written by Warren Leight
Directed by Jim Reiter
Produced by Wes Bedsworth
Performance dates:
October 16 - 31, 2015
Run time: 2 hours
Like Ishmael in Moby Dick and Tom of The Glass Menagerie, the narrator of Side Man, while telling the story of his parents from the time they met to the present, reveals a whole world of linging and loss during that voyage. The play moves back through the 70s to the 50s and 60s, returning at the end to 1985. It tracks the stories of the studio and side musicians who made their living playing in touring and recording gigs with headliners, at a time when rock and roll was moving into the popular music scene and edging these jazz and big band players out of work and the chance to play. Full of fascinating characters, this Pulitzer Prize finalist and Tony Award winner is an elegy for a lost love and a lost world, beautifully told in a memory play.
To download the production postcard for Side Man to share with your friends, visit the Downloads page of our website and look under the Production Postcard heading.
About the Playwright
Warren Leight is a playwright, screenwriter, film director, and television producer. He is best known for his work as executive producer of Law & Order: Criminal Intent and Law & Order: Special Victims Unit. Side Man won the 1999 Tony Award for best play as well as a nomination for the Pulitzer Prize. Leight also received Drama Desk nominations for best play for Side Man and a 2006 off-Broadway work, No Foreigners Beyond This Point. Side Man is based on Leight's upbringing as the son of a jazz trumpeter who played with musicians such as Claude Thornhill, Woody Herman, and Buddy Rich. Leight has said his play is autobiographical in broad strokes but is a work of fiction in hundreds of details. In a 2001 interview with backstage.com, Leight said writing the play helped him resolve issues stemming from his difficult boyhood. "By voicing what's been buried, you are able to let it go and move on," he said.
About the Director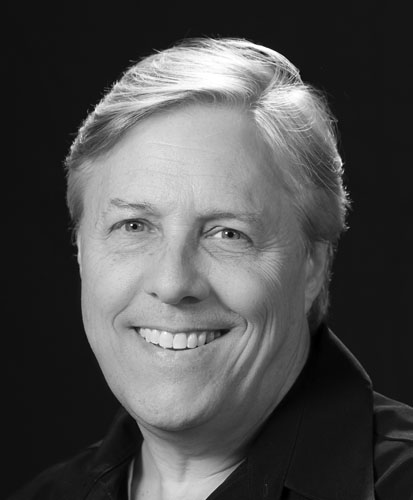 Jim Reiter first performed with Colonial Players as Boolie in 1995's Driving Miss Daisy. Other CP roles include the Dead Guy in last year's Dead Man's Cell Phone, Ben Hecht in Moonlight and Magnolias, Scrooge in A Christmas Carol, Dale in Dog Logic, Mr. Maraczek in She Loves Me!, and Robert in Proof. Jim received the 2008 Outstanding Featured Actor Award from the Washington Area Theatre Community Honors for his multiple-character performance in CP's Hauptmann. He recently appeared in Annapolis Summer Garden Theatre's The Addams Family, and last year directed The 39 Steps at Dignity Players, where he appeared in Sordid Lives, The Crucible, and The Shadowbox. Elsewhere he appeared in the Annapolis Chorale's Once upon a Mattress, Theater 11's A Storyteller's Season, Annapolis Shakespeare's Pride and Prejudice, and Bay Theatre's Becky's New Car. At Bowie's 2nd Star Productions, Jim directed 1776, The Music Man, Once upon a Mattress, and How to Succeed in Business. In real life he is married to Darice, his Play Consultant of Life; is the proud father of Joey, Kelly Dawn, and Katie Rose; and loves to play very, very, very percussive jazz with grandkids Caleb, 3, and Chloe, 1.
Director's Notes
"What we play is life." Louis Armstrong
Webster's defines jazz as "American music developed especially from ragtime and blues and characterized by propulsive syncopated rhythms, polyphonic ensemble playing, varying degrees of improvisation, and often deliberate distortions of pitch and timbre." Hmmm. Let's check out the key words here: Propulsive … rhythm … ensemble … improvisation … distortion. Kinda sounds like life, doesn't it? (Propulsive) … Life drives us, like a song with a backbeat, until … (rhythm) … we bounce along to the sound of our own drummer, only to … (ensemble) … become part of a family, where we sometimes fit in yet sometimes sing louder than the others, because we … (improvisation) … have to be ourselves, do what drives us, makes us feel, which leads us to … (distortion) … twist the truth, live a life in our heads that's not what the real world sees, or needs, so we can justify doing that which drives us. Whew. Life is jazz. Rules, expectations must be followed. Until they aren't. Then, after a lifetime of lonely practice, the stretching of those expectations becomes a riff, an improv, a deliberate distortion that doesn't offend, but rather extends … helping us see not what is, but what can be. In ourselves and in others. Or as Armstrong also said, "We all do 'do, re, mi,' but you've got to find the other notes yourself." Each character in our story is driven by the propulsion, rhythm, ensemble, improvisation, and distortion of life and of jazz. Each is drawn from the memories of Warren Leight, a producer of TV's Law & Order, whose 1999 play won the Tony Award and was nominated for a Pulitzer Prize. He grew up as Clifford, our narrator, watching his family slide into decline just as jazz slid into rock 'n roll. Leight's Dad indeed was a successful side man whose life didn't extend beyond his music, leading to his wife's breakdown over her inability to drag him into the real world. And the friends … talk about improv … fellow players who treated life like a cheap motel: drop in when you need a place to stay, but as soon as the next gig pops up, check out.
It has been a joy to watch this cast bring these sad, funny, real characters to life, each with an affection for the music that drives them.
– JIM REITER
The Cast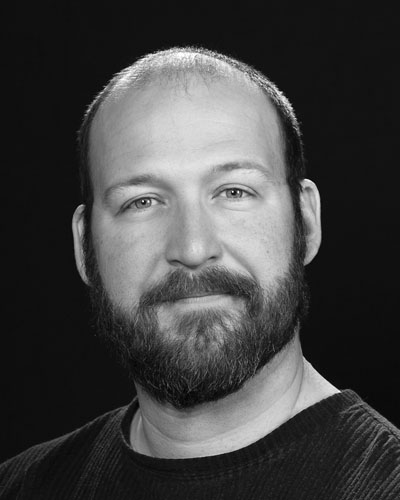 Ben Carr (Jonesy) - Ben is excited to be back performing at Colonial Players. Some of his previous roles at CP include Biff Loman in Death of a Salesman, Michael Wells in Two Rooms, Tom Donahue in These Shining Lives, Donnie Rowan in Rocket Man, and Hertel Daggett in Dog Logic. He has also performed at Standing O Productions in Retreat From Moscow and Tracers and at Dignity Players in Stones in His Pocket. He would like to thank Jim and the rest of the cast for making this such a wonderful experience.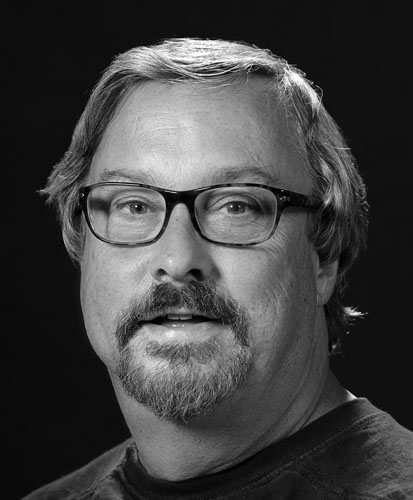 Rick Estberg (Ziggy) - Rick is really "shuper pleashed" to be back with CP again! This is his fourth show at Colonial Players, where he recently appeared in 1776 (Charles Thomson), Annie (Bert Healy and Harold Ickes), and Superior Donuts (Max Tarasov). He has also done lots of work with the Pasadena Theatre Company, where his favorite roles include King Pellinore in Camelot, Lazar Wolf in Fiddler on the Roof, Uncle Billy in It's a Wonderful Life, and most all the ghosts in A Christmas Carol. Special thanks to his forgiving wife, Lucie, for overhearing lots of salty language as Rick practiced his lines at home, as well as his constant lisping around the house, which he sometimes forgets to "turn off."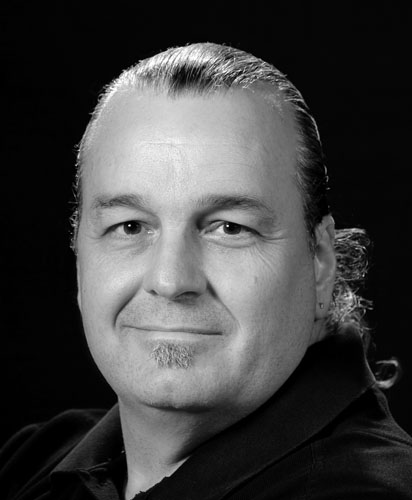 Richard Koster (Al) - Rich returns to the Colonial Players' stage for the first time since 2008, when he appeared in Enchanted April. He is delighted to play Al, although Romeo was never a sobriquet used in any sentence with his name in it. Rich would like to thank the cast for the privilege of working with six true acting "side people" and Jim for convincing him it was time to come back to the theatre from the limping wounded.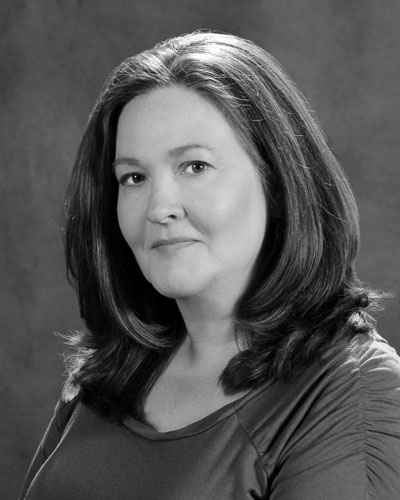 Mary MacLeod (Terry Glimmer) - Mary is glad to have the opportunity to be on stage with some of her talented theater friends as well as to learn to better appreciate jazz under the direction of Jim Reiter. She has acted in many theater productions in the Washington/Annapolis area over the years, but some of her more recent favorite roles include Sister Aloysius in Dignity Players' production of Doubt, and, at Colonial Players, Lady Boyle in Superior Donuts, Lettice Douffet in Lettice and Lovage, Nancy Shirley in Frozen, and Marjorie Taub in The Tale of the Allergist's Wife. As always, she thanks her husband, Alan, and her daughter, Carter, for all their patience and support.
Timothy Sayles (Gene Glimmer) - Since first stepping onto the Colonial Players stage in 2010, Tim has performed in six plays and two musicals at CP. Regulars may remember him as the Romanian bad guy in last year's Watch on the Rhine or as Daddy Warbucks in the musical Annie in 2013. He has also performed at other local theaters and last year earned a WATCH nomination for best cameo in a musical for the part of Rudolph in 2nd Star Productions' much-decorated run of the musical Hello Dolly! A magazine writer and editor by profession, Tim is now marketing director for The Colonial Players, having won election to that post in June in a landslide victory over No Suitable Candidate.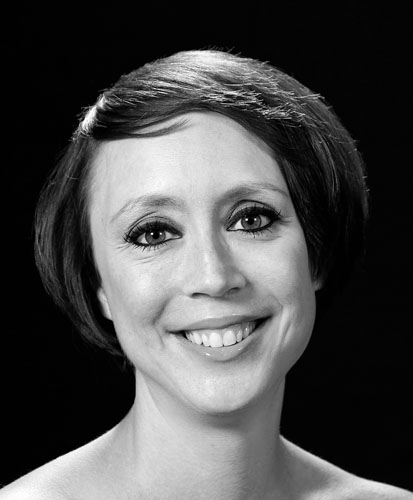 Ali Vellon (Patsy) - Ali is tickled pink to be back at Colonial Players. You might have seen her as Gillian in Bell, Book and Candle and as Belle in A Christmas Carol, both at CP. Ali has performed locally at Annapolis Summer Garden Theatre, Dignity Players, Theatre 11, and Standing O Productions. Ali holds a music education degree from the University of New Mexico and is trained operatically in voice. After graduation, Ali moved to New York City to pursue a professional career in theater. She continued to train privately and scored numerous Broadway auditions and tours including Hairspray, Wicked, and The Rocky Horror Show. In NYC, she met her future husband and co-star. The rest is history, folks!! She would like to thank Jim for giving her this opportunity and everyone in the wonderful cast and crew. She would like to dedicate her performance to her Loews family, especially to Tracey: "Thank you for your continued patience and guidance." She would also like to thank her family ("Love you, Mama and Daddy") and her wonderful husband. "Love you baby!!!" Enjoy!!.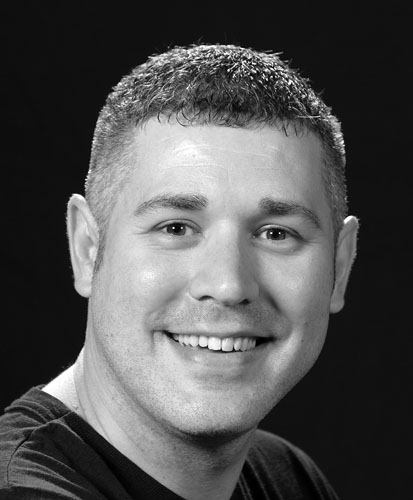 Jason Vellon (Clifford Glimmer) - Jason is so excited to be back performing at Colonial Players and to be part of such an incredible production. You might have seen Jason most recently in Bell, Book and Candle in the role of Shep on this stage. Past credits here include Fred in A Christmas Carol, Goat in The Robber Bridegroom, and chorus in Cabaret. Jason has also performed with Annapolis Summer Garden Theatre, Chesapeake Music Hall, Dignity Players, Moonlight Troupers, Theater 11, and Signature Theater. Jason was trained primarily in New York City, his home town, where he attended the American Music Dramatic Academy. He has done commercials, film and print work, and has worked with Discovery ID in a few of their true crime series. Jason would like to thank Jim for giving him this great opportunity and Herb for keeping us all on track. He would also like to share his appreciation for this cast; all of you are wonderful. Last, but not least, he would like to dedicate his performance to his family and friends, especially Mikey. "I will always save a seat for you." Finally, to my Ali girl, to which everything is dedicated, this is for you. On with the show!!!
The Production Staff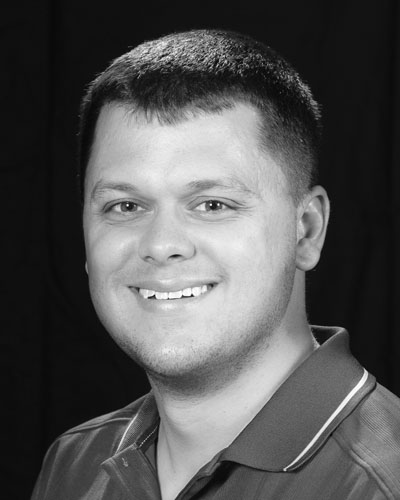 Wes Bedsworth (Producer) Wes has been involved with over 45 different productions at Colonial Players since he joined in 2007. He won the 2010 Washington Area Theatre Community Honors (WATCH) award for outstanding sound design for Earth and Sky and has been nominated for sound design for Hauptmann, Kindertransport, The Diviners, 1776, and Bat Boy. Wes serves as Operations Director on the CP Board, Technical Director on the Production Team, and as one of the CP Webmasters. By day, Wes works for Cardinal Engineering in DC supporting the United States Navy. Love to Mom, Dad, Susan, Abby, and his fiancée Kaelynn.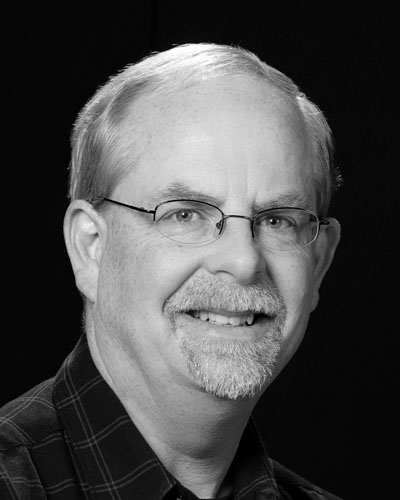 Herb Elkin (Stage Manager) Herb's most recent CP stage managing credits include Rocket Man (2014), Coyote on a Fence (2014), Trying (2013), Going to St. Ives (2012), The Diviners (2011), Dog Logic (2010), The Lion in Winter (2010), Over My Dead Body (2009), Two Rooms (2009), and Enchanted April (2008). Prior to becoming active behind the scenes, he appeared onstage in several CP and other area productions. Herb serves as CP's Vice President and works at the U.S. Naval Academy.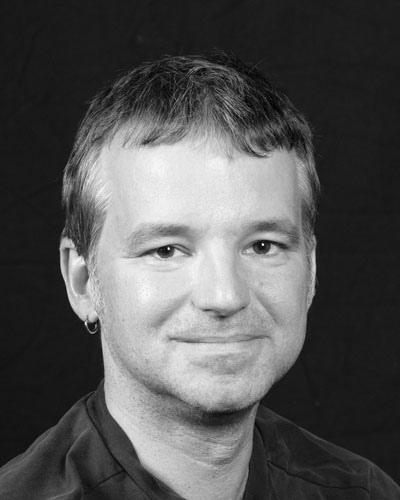 Eric Lund (Lighting Designer) Eric returns as a CP lighting designer three years after creating the lighting for Bell, Book and Candle. He has worked extensively at Colonial Players and other theaters in the Annapolis area, including Dignity Players, where he appeared in several productions and also served as lighting designer. He appeared on the CP stage in productions of Rebecca, The Clearing, and various years of A Christmas Carol. He played Andrew at Bowie Playhouse in Someone to Watch Over Me, winner of the Ruby Griffith award, and Eugene in Broadway Bound for Vagabond Players. Production credits at CP include directing Voice of the Prairie and the 1993 and 2000 productions of A Christmas Carol; lighting design for Frozen, Kid Purple, Picasso at the Lapin Agile (also set design), Cabaret, Jacques Brel, and Angel Street; and set design for CP's The Lion in Winter. He thanks his husband, Mickey, for … well … basically everything.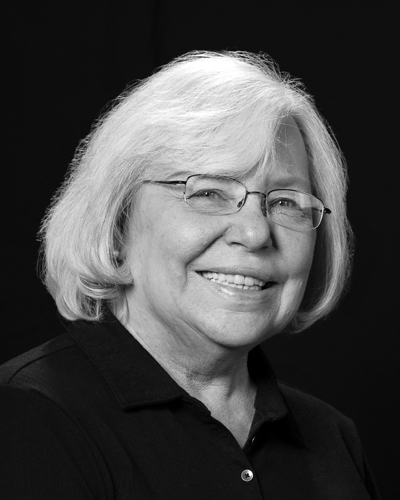 Charlotte Robinson (Properties Designer) Charlotte has worked behind the scenes and on committees with Colonial Players for 25 plus years. Recent shows include Trying, A Christmas Carol, Spitfire Grill, and Cinderella Waltz. Many patrons may recognize her as one of the Closing Night Ushers. On occasion she branched out and worked with Dignity Players (Sordid Lives), Annapolis Summer Garden Theatre (Evita), and Chesapeake Arts Center (Amelia's Journey). Charlotte thanks the patrons who make the hard work worthwhile, her CP mentors, and especially all the dedicated, hard-working people who have put together this wonderful production of Side Man!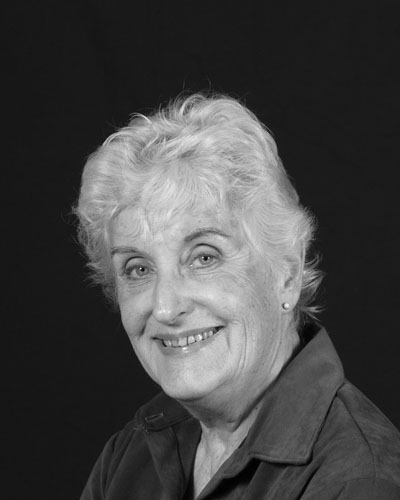 Carol Youmans (Set Designer, Decorator) Carol has been an active member of Colonial Players for over 30 years, starting as a set painter and learning how to design lights, sets and sound, working toward directing. Since 1985, she has directed many shows at Colonial Players, including favorites such as In the Next Room, Dog Logic, Macbeth, and A Funny Thing Happened on the Way to the Forum. With Jim Gallagher she directed A Midsummer Night's Dream at ASGT. She has served many times on the CP Board of Directors, most recently as Artistic Director, but previously as President, Vice President, Marketing, House, and Box Office Manager..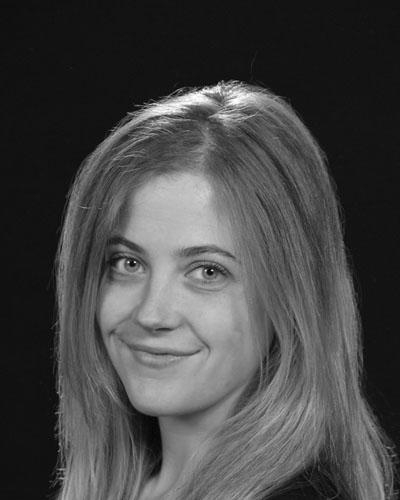 Sarah Wade (Sound Designer) Sarah is very pleased to return to the booth as sound designer after last season's Watch on the Rhine. She also costumed Why Torture is Wrong and the People Who Love Them, last season and appeared as Cecily Cardew in Ernest in Love, as Isabelle/Sabine in the Ruby Griffith Award-winning The Liar, and as The Charwoman in A Christmas Carol. Other favorite roles were Catherine Donahue in These Shining Lives at Colonial Players and Lisa Morrison at Dignity Players. "Thanks to Jim for the opportunity, and Eric, as always."