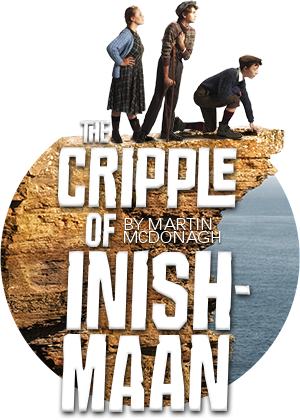 Written by Martin McDonagh
Directed by Dave Carter
Produced by Tom Stuckey
Performance dates:
September 9 - October 1, 2016
Run time: 2h 35m
Set in 1934 on the Aran Islands at the mouth of Galway Bay in western Ireland, this play focuses on inhabitants of the island of Inishmaan, who are excited to learn of a Hollywood film crew's arrival on neighboring Inishmore to make a documentary about life on the islands. "Cripple" Billy Claven, eager to escape the gossip, poverty and boredom of Inishmaan, vies for a part in the film, and to everyone's surprise, the orphan and outcast gets his chance . . . or so some believe.
To download the production postcard for The Cripple of Inishmaan to share with your friends, visit the Downloads page of our website and look under the Production Postcard heading.
About the Director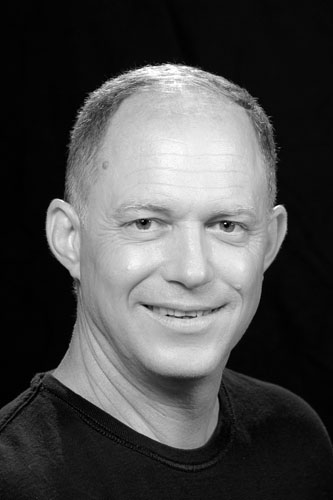 Dave Carter is beyond the moon in his Colonial Players directorial debut. He is honored and humbled to be chosen to open the season and couldn't be more pleased to be directing The Cripple of Inishmaan , a show he fell in love with the minute he read it. Dave trained with Citrus Theatre as well as the London Academy of Music and Dramatic Art (LAMDA) and has been seen on the CP stage in shows such as Communicating Doors, These Shining Lives, and A Few Good Men. He also assistant directed Taking Steps, Boeing Boeing, and the Ruby Griffith Award winner, The Liar. He wants to thank Steve Tobin for his mentoring and push to move into the director's spot as well as Barbara Marder for giving him his first chance to work with The Colonial Players. Dave also acknowledge his All-Star Cast and Crew. He could not have imagined going into the production that he would have a chance to work with a group of people so amazingly talented, it has truly been a pleasure. Lastly, Dave would like to send out a very special thank you to his family and friends for encouraging him in the craft he loves and for understanding, "I Can't. I Have Rehearsal."
Director's Notes
When I first read this play, I put the script down knowing it was the show I wanted to direct for my debut at Colonial Players. It was not just an honor that they chose me to direct the opening show of the season as a first time director, but I actually got a show that inspired me. In life we are judged in many ways. We are often pidgeon-holed into certain stereotypes and not truly looked at for who we are and what we are capable of. We forget to look beyond the cover of the book, we forget to listen to what people say, we forget being human is more than one bad moment in time or that we aren't an invalid because we have a disability. Growing up in a small town can be tough; people become an extended family, not just strangers cohabitating in the same general area. The worst part is that when we judge others, we can kill dreams and stifle souls. Billy Claven is so much more than the people around him realize. He is the man with the courage to rise above his difficulties to show that while he may be crippled, he is not in
any way an invalid. "Well, is it their life or is it mine?" A boy with a dream is a powerful thing regardless of the challenges he faces. As Billy shows us, sometimes you have to leave home to realize what you have right where you are. I was that young boy in a small town in Montana, marked from the first day I walked into a new school in that tiny town. It is home and a place I love more than anything, but I had to go on my own adventure to see how wonderful that tiny town is. What I learned most along the way is exactly what Billy does, and that is you have to soar to fill your soul but your family is what keeps you rooted.
I hope this production is not just an entertaining evening, but will encourage you, the audience, to look more deeply at people and to fill their dreams instead of stifling their souls.
– DAVE CARTER
The Cast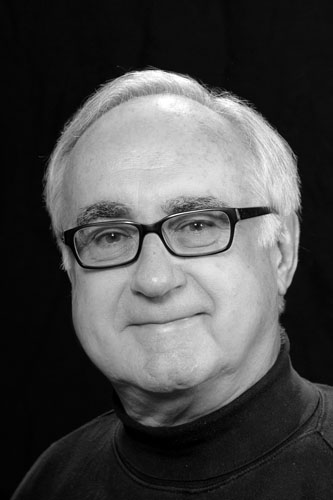 Danny Brooks (Doctor McSharry) - Danny performed here as Ben Weatherstaff in last season's The Secret Garden. He is fortunate to be appearing again with talented young actors and many of his old(er) CP friends (talented, too, of course). His favorite roles include Chater (Arcadia), Scrooge (A Christmas Carol), Niels Bohr (Copenhagen), and Bardolph (Lettice and Lovage), all at CP. Elsewhere, his favorites include Felix (The Odd Couple), Saunders (Lend Me a Tenor), Whiteside (The Man Who Came to Dinner), and Atticus (To Kill a Mockingbird). He thanks his family and friends for their love and support and thanks Mary Ann for introducing him to the fun of theater.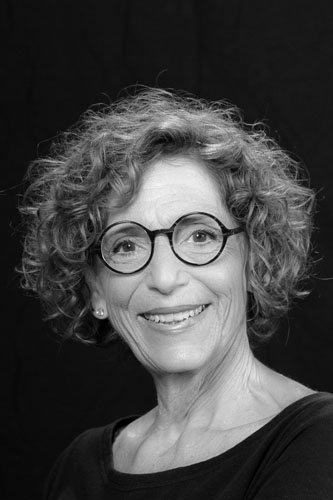 Carol Cohen (Kate Osbourne) - Carol is not a stranger to The Colonial Players, having been a participating member since 1982. She was seen recently in Morning's at Seven as Ida Bolton, for which she received a WATCH award nomination. She has performed on CP's stage in plays such as Pippin, Broadway Bound, Wonder of the World, and Jake's Women. She also has appeared at Annapolis Summer Garden Theatre, Dignity Players, Standing O Productions, and The Chesapeake Music Hall, as well as three Baltimore theaters. "I enjoy every show and every theater, but Colonial Players is my home. Thanks for the opportunity to play with you all. And of course, thanks to my wonderful Jay."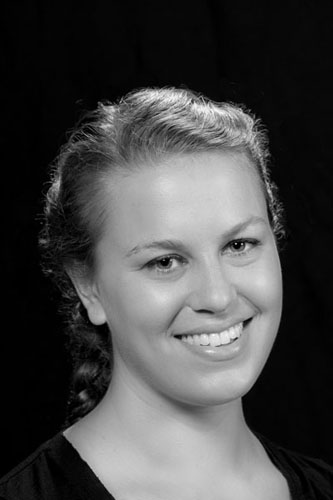 Natasha Joyce (Helen McCormick) - Natasha was last seen at Colonial Players as Clarice in The Liar (winner of the 2015 Ruby Griffith Award). She also choreographed Colonial Players' productions of Annie and Company. Some of her favorite roles include Leota in The Human Capacity with University of Maryland Main Season, Rona in Spelling Bee with Terrapin Theatre Troupe, and Nurse Tate in It Runs in the Family with the University of Ghana. Natasha holds a B.A. in Theatre and Music from the University of Maryland.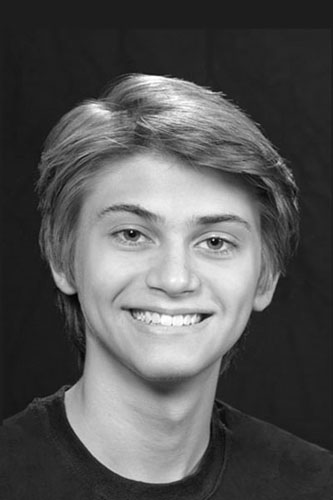 Jack Leitess (Billy Claven) - Jack is excited to appear in his first Colonial Players show and thanks the cast and crew for making such an amazing show possible. He is a rising sophomore at Broadneck High School, where he appeared as Danny in Almost, Maine and as Cliton in The Liar.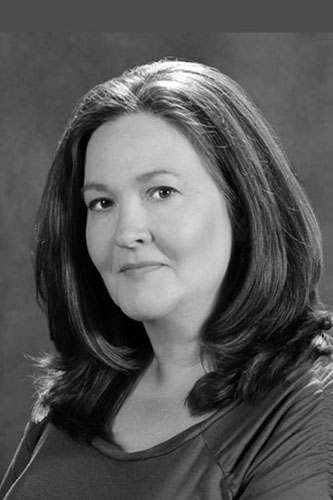 Mary MacLeod (Eileen Osbourne) - Mary is excited to be part of the cast of The Cripple of Inishmaan . She has acted in many theater productions in the Washington, DC/Annapolis area over the years, but some of her recent favorite roles include the aging British rocker in VVVC Production's Sex, Drugs, Rock and Roll; Sister Aloysius in Dignity Players' production of Doubt; and, at Colonial Players, Terry Glimmer in Side Man, Lady Boyle in Superior Donuts, Lettice Douffet in Lettice and Lovage, Nancy Shirley in Frozen, and Marjorie Taub in The Tale of the Allergist's Wife. As always, she thanks her husband, Alan, and her daughter, Carter, for all their patience and support.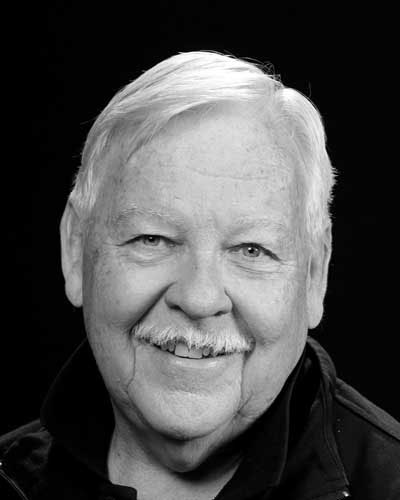 Edd Miller (Johnnypateenmike) - Edd is grateful to The Colonial Players for giving him the opportunity to show off, in many capacities, for more than 50 years. As an actor, he performed in The Last of The Red Hot Lovers, Othello, Moon For The Misbegotten, and Over My Dead Body, to name just a few. He has directed The Apple Tree, Carnival, Plaza Suite, Going to St. Ives, Two Rooms, The Diviners, Six Rms Riv Vu, I Never Sang for My Father, On Golden Pond, Relatively Speaking, Coyote on a Fence, and last season's Good People. Edd's work has earned CP a Ruby Griffith Award, a One Act Play Award (state and regional festivals), a few Washington Area Theatre Community Honors awards, and numerous nominations.
Scott Nichols (Babbybobby Bennett) - Scott is excited to be back on stage again, having recently directed Boeing Boeing, last season's farce, and Rocket Man the season before. Previously at Colonial Players, he appeared as Sheriff Reynolds in Batboy, Wigs in Enter the Guardsman, Max in Lend Me a Tenor, Olf in Incorruptible, Birdy in Terra Nova, and various roles in Under Milkwood. He was also in the two-person show, Stones in His Pockets, and in Gross Indecency; the Three Trials of Oscar Wilde at Dignity Players. He also performed at Annapolis Summer Garden Theatre as Linus in You're a Good Man, Charlie Brown and Little Mary Sunshine in Chicago. Other favorite roles include Phillip in The Lion in Winter, Don in Butterflies Are Free, and various roles in Jacques Brel. Scott has also performed with Under the Hood Productions, AACC's Moonlight Troupers, Maryland Hall's Story Theatre, and the Maryland Renaissance Festival. Scott would especially like to thank Jason for always being there to provide his love and support.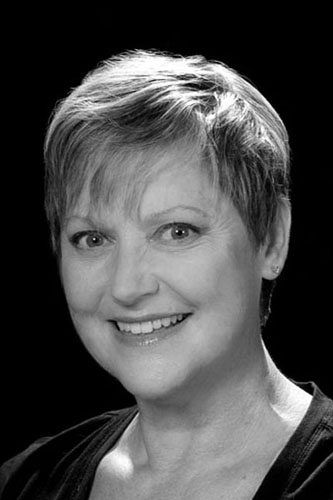 Lisa KB Rath (Mammy O'Dougle) - Lisa enjoys languages and accents, so she is delighted to add lilting Irish to her bag of tricks. At Colonial Players, Lisa appeared in The Curious Savage, The Shepherd's Chameleon, and as Mrs. Hudson in last season's Sherlock's Last Case. She performed in Dignity Players' premiere of Bloodlines. By day, she is the owner of Paint and Parties (paint and sip events), and At Your Service Annapolis (concierge services). Lisa's fine art photography has been exhibited in juried competitions, galleries, publications, and private collections, including Arterie Fine Art Gallery (Chicago), Artomatic, Circle Gallery, Paul's Homewood Café, Annapolis Maritime Museum, and BWI airport. Photography sites: LisaRath.com and Facebook: Lisa Rath Photography. Lisa is married to Roger Rath, and mom to Taylor, Emma, Hayley, and Connor Gilbert.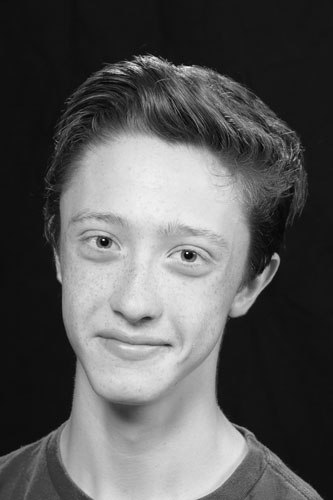 Andrew "Drew" Sharpe (Bartley McCormick) - Drew is excited to be in this wonderful production with Colonial Players. Other productions here include Watch on the Rhine (2015) as Bodo and three productions of A Christmas Carol as Boy Ebenezer/Turkey Boy (2014), Tiny Tim (2012), and Boy Ebenezer (2010) . Drew appeared at Annapolis Summer Garden Theatre as Pugsley in The Addams Family and the Narrator in Into the Woods. He portrayed Thomas in Sister Mary Explains it All For You with Bay Theater Company. He has also appeared in shows at Chesapeake Shakespeare Company, CAD Productions, 2nd Star Productions, and Opera AACC. He was Stu in the 2016 film Tam's World. Drew is an 8th Grader at Wiley H. Bates Middle School in Annapolis. He would like to thank the production team for giving him this opportunity and, of course, his family for their support! Enjoy the show!
The Production Staff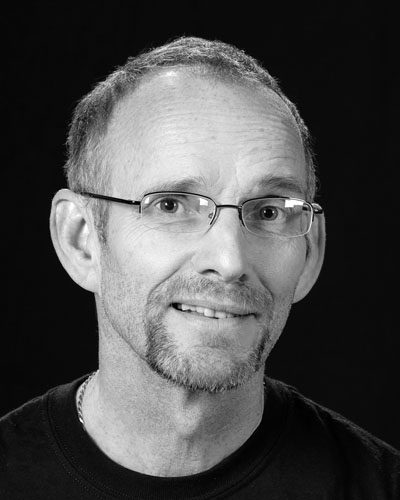 Terry Averill (Set Designer) Terry is back as a set designer after creating the set for Why Torture is Wrong and the People Who Love Them during the 2015-16 season. Previous set designs at Colonial Players include Bat Boy, Kindertransport, and Earth and Sky. Terry also won a Washington Area Theatre Community Honors award for best lighting design for Earth and Sky and received a WATCH nomination for best performance by a lead actor for his role in Superior Donuts. An Annapolis architect, Terry served for four years as president of Colonial Players. Directing credits at CP include Watch on the Rhine; Romantic Comedy; I Love You, You're Perfect, Now Change; Sunlight; and Kindertransport. Terry has acted in a number of productions at Bowie Community Theatre and directed its productions of Language of Angels and Love, Sex, and the IRS.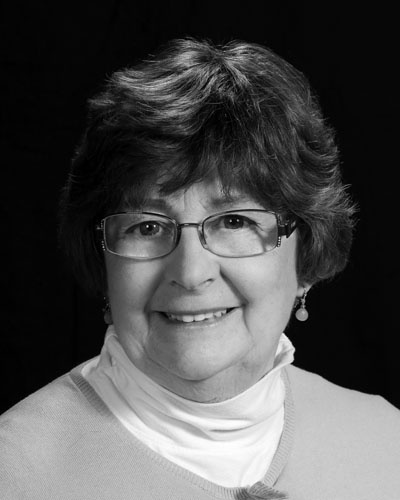 JoAnn Gidos (Properties Designer) With this production, JoAnn begins her 25th year of providing properties and set decoration at Colonial Players. She looks back fondly on working with a variety of directors and shows that include dramas, comedies, and musicals. Among her favorites are Enter the Guardsman with Lois Evans, Shipwrecked! with Ron Giddings, Cabaret with Mickey Lund, and A Christmas Carol with Rick Wade. As always she wants to thank her husband of 55 years for his research, constructive criticism, and sometimes fabrication of unusual items.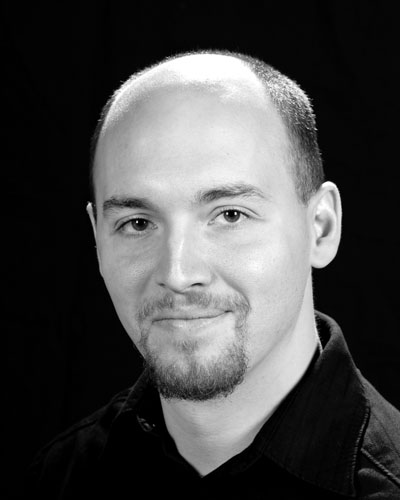 Eric Hufford (Assistant Director) Eric is happy to be back working with CP, this time as assistant director. This is Eric's second credit as AD, the first being Watch on the Rhine. Favorite roles on stage at CP include Leslie Bainbridge in Taking Steps and Thomas Jefferson in 1776. He has also played roles such as Pharaoh in Joseph and the Amazing Technicolor Dreamcoat and Jesus in Jesus Christ Superstar at other venues. "I'd like to thank Sarah for always supporting me in everything I do. Enjoy the show!"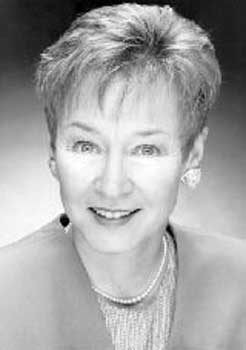 Nancy Krebs (Dialect/Vocal Coach) Nancy is very happy to be returning to The Colonial Players for this production. Nancy coached the dialects for The Secret Garden last season. She is currently the Resident Vocal/Dialect Coach for the Annapolis Shakespeare Company, where recent credits include: A Midsummer Night's Dream; My Fair Lady; Turn of the Screw; Romeo and Juliet; The Importance of Being Ernest; Three Sisters; It's a Wonderful Life: A Live Radio Play; As You Like It; Poe; Tale of Two Cities; and Two Gentlemen of Verona. She has been the Dialect/Vocal Coach for many professional theatre companies in the region including: Studio Theatre in D.C., The Theatre Alliance, Rep Stage in Columbia, The Olney Theatre Center, Everyman Theatre, Center Stage, and Bay Theatre Company. Nancy teaches/coaches voice in the Theatre Department of the Baltimore School for the Arts and operates her own studio: The Voiceworks. She has been a professional actor/singer since 1975 and belongs to all three actors' unions.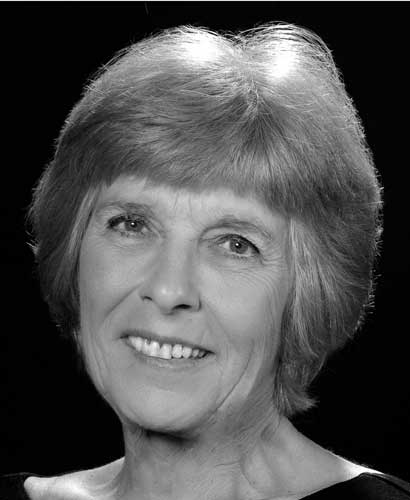 Barbara Marder (Producer) Barbara has been associated with Colonial Players for more than 25 years. She served as Education/ Special Projects Director on the CP board, as a play director, and on a variety of committees, including Play Selection and Promising Playwrights Play Selection. Last season she served as producer for Sherlock's Last Case. Other projects in recent years include producer for The Liar and These Shining Lives, play consultant for several short plays, and director of Taking Steps. Barbara retired as chairman of Performing Arts at Anne Arundel Community College. She has served as an adjudicator for the American College Theatre Festival for many years, as a board member of the Association for Theatre in Higher Education, and as a theater panelist for the Maryland State Arts Council. She enjoys working part time as a standard patient/ role player for local medical schools, being with her grandchildren, and traveling to new places throughout the world.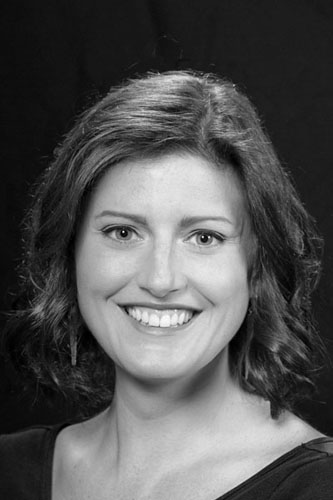 Christina R. McAlpine (Costume Designer) Christina is excited to be back designing costumes for Colonial Players! Last CP season she designed and built costumes for the wonderful romp Boeing Boeing. Other design credits at CP include Dead Man's Cell Phone and The Curious Savage. Christina holds a BFA in Theatre from the University of West Florida and studied costume design at the University of Maryland. She has enjoyed designing and sewing costumes for almost a decade. By day Christina loves working around animals in Catonsville, while at night she designs and manages her own Etsy shop (PrettyBluEyesVintage)." Love to Yanick for all your support and patience!"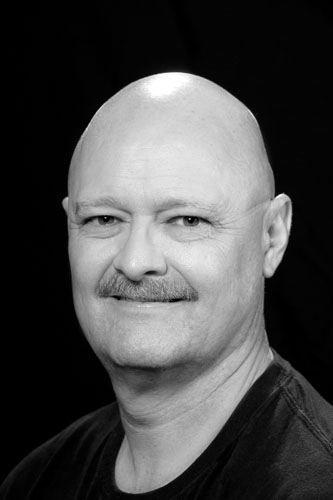 Ernie Morton (Stage Manager) Ernie is thrilled to be working with this exceptional cast; it has been a wonderful experience. Ernie previously served as stage manager at CP for This or That, the 2014 short play festival; A Few Good Men; the Ruby Griffith Award winning production of The Liar; Why Torture is Wrong and the People who Love Them; and the 2015 Promising Playwright reading of Kid Turboni Brings the Rain. He also worked as the assistant lighting designer for the Compass Rose Theatre production of The Diary of Anne Frank. "Thanks to David and Eric for all their support. You can call me anytime, even if I am in the hospital. Thank you to Rosalie for keeping me sane and to Lyana for being the best tech and best daughter ever. Love always to Gwen; it's your own fault.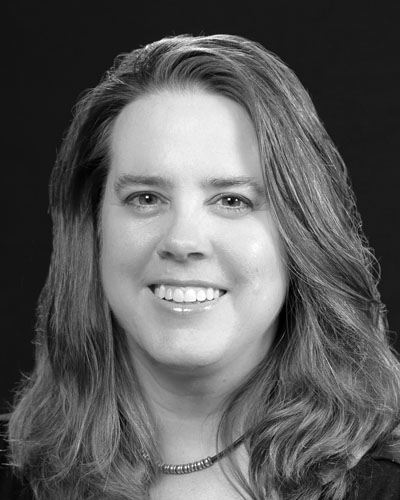 Shirley Panek (Lighting Designer) Not one to sit on the sidelines, Shirley closed Colonial Player's 67th Season as Margie in Good People, stepped into the role of President of Colonial Players, and co-designed lights for CP's special summer event, The One Week Musical Project - Clue. She now steps offstage into the lighting booth and the role of lighting designer again for The Cripple of Inishmaan. Other light design credits include A Few Good Men, Dead Man's Cell Phone, Trying, Moonlight and Magnolias, and Chapter Two (2012 WATCH nominee with Frank Florentine) at The Colonial Players and Art at Dignity Players. Kudos to Dave Carter for putting together such an experienced and extremely talented cast for his directorial debut at Colonial Players, and thanks for letting me light this beautiful show. Thanks also to the cast and production staff and crew for their patience during tech week. "Love to Drew, Emma, and Jeff - the lights that shine in my life every day."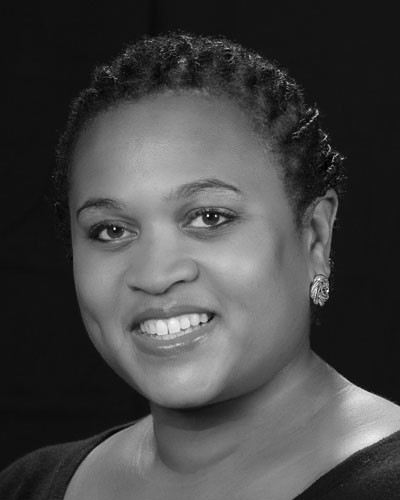 Michelle Bruno (Sound Designer) Michelle is thrilled to be a part of this production! Directing credits include Communicating Doors (WATCH nominated) and Inventing van Gogh, both Colonial Players productions. Music Directing credits include Footloose, Bugsy Malone, and Enchanted Sleeping Beauty. At home both on and offstage, some of her more memorable roles are as Hattie in Kiss Me Kate (Colonial Players), Armelia in Ain't Misbehavin', (WATCH nominated), Mama Euralie in Once on This Island, and Narrator in Joseph/Technicolor Dreamcoat. She would like to thank everyone involved with this production, as their professionalism made this a great experience. Special love to her Husband, Ron Bruno, for all that he is and does.