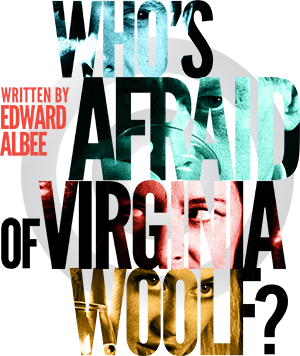 Written by Edward Albee
Directed by Craig Allen Mummey
Produced by Beth Terranova
Performance dates:
October 21 - November 12, 2016
Run time: 3h 30m
George, a professor at a small college, and his wife Martha have just returned home, drunk from a Saturday night party. Martha announces with liberal profanity that she has invited a young couple—an opportunistic new professor at the college and his shatteringly naïve new bride—to stop by for a nightcap. When the couple arrives the charade begins. The drinks flow and inhibitions melt. It becomes clear that Martha is determined to seduce the young professor, and George couldn't care less. But underneath the edgy banter lurks an undercurrent of tragedy and despair provoked by a secret that has seemingly been the foundation for their relationship. In the end, the secret is exposed revealing the degrading mess they have made of their lives.
To download the production postcard for Who's Afraid of Virginia Woolf? to share with your friends, visit the Downloads page of our website and look under the Production Postcard heading.
About the Playwright
Edward Albee was widely acclaimed as the best playwright of his generation, challenging audiences with plays filled with dark humor and explosive attacks on institutions such as marriage and religion. His work was critically acclaimed, and he won numerous awards, including three Pulitzer Prizes for drama and two Tony Awards for best play. Albee was born in 1928 and died in September at the age of 88. He won Pulitzers for A Delicate Balance, Seascape, and Three Tall Women. He was recommended for a Pulitzer for Who's Afraid of Virginia Woolf? by the drama jury in 1963, but the advisory committee rejected the recommendation and declined to award a Pulitzer for drama. Albee won Tony Awards for best play for Virginia Woolf and The Goat, or Who is Sylvia? He was adopted by a wealthy suburban New York couple. His father ran the Keith-Albee chain of vaudeville theaters; his mother, Frances Albee, was a socialite and a commanding presence who kept a hold on him for much of his life. Some of Albee's plays premiered in England before playing in New York, and sometimes attained greater popularity, appealing more to British sensibilities than those of Americans. Albee was honored by the Kennedy Center for the Performing Arts in 1996 for his lifetime contribution, and received a National Medal of the Arts that same year from then-President Bill Clinton.
About the Director
Craig Allen Mummey has been working in theater since 1991 and directing since 1997. He is always happy and grateful to return here where he got his start. At Colonial Players: These Shining Lives (Ruby Griffith Award), Lettice and Lovage, Les Liaisons Dangereuses, Jekyll & Hyde, Assassins, Arcadia, Rebecca, On Golden Pond, Rumors. At Silver Spring Stage: The Pillowman (WATCH nomination), Blackbird (Ruby Griffith Award), The Goat or, Who is Sylvia? (WATCH Award, Ruby Griffith Award), Dinner with Friends, The Cripple of Inishmaan. At Bowie Community Theater: The Glass Menagerie (WATCH nomination, Ruby Griffith Award), The Heiress (Ruby Griffith Award), The Nerd, Marvin's Room. Elsewhere: Hair, Dancing at Lughnasa.
Director's Notes
MARTHA: Truth and illusion, George; you don't know the difference.
GEORGE: No, but we must carry on as though we did.
Welcome to Colonial Players' first regular season production of an Edward Albee play. A few years ago, when I directed my first Albee work, the assistant director pleaded, "Don't forget the chocolate chips in the cookie dough," meaning that I should not overlook the humor. It's one of the best pieces of advice for anyone looking to direct or act in an Albee play.
Since Albee's death a few weeks ago, everyone involved in this show has felt a shift in energy, an increased sense of responsibility to honor his accomplishments as an author, to do justice to the precision of his craft – not just in his words, but also in the complexities of his characters, his situational awareness – and his wit.
Harold Pinter once said of Albee, "I think what is one of the most pronounced ingredients in his work is mischief." And director Anthony Page referred to Albee's wit as "the awful humour in the darkest things." Ultimately, though, the ability to laugh, however uncomfortably, allows the audience the possibility of hope. "Every one of my plays is an act of optimism," Albee said, "because I make the assumption that it is possible to communicate with other people." Near the end of another Albee classic, A Delicate Balance, one character muses, "What I find most astonishing, I think, is the wonder of daylight, of the sun…. I wonder if that's why we sleep at night, because the darkness still frightens us? They say we sleep to let the demons out….the dark side of our reason. And when the daylight comes again…comes order with it."
At its core, Who's Afraid of Virginia Woolf? is a love story. Oh, terrible things will indeed happen during this long evening when George and Martha let their demons out. Truth and illusion will fight a fierce, pitched battle, and the stakes – the very survival of a marriage – could not be higher. They will "howl it out," as Martha says, giving full voice to long-repressed fears and frustrations, doing their best to hang on until dawn. It's brutal, and at times ugly, but that is because they still have something to fight for. Otherwise, why go through it at all? Order will return with the daylight, but Martha, George, Nick, and Honey will be changed. What remains of truth or illusion is up to the audience to ponder.
"All plays," said Albee, "if they're any good, are constructed as correctives. That's the job of the writer. Holding that mirror up to people." Albee was a master at that. And that is truth as well – not an illusion. We mourn his passing, and we salute his achievements.
– CRAIG ALLEN MUMMEY
The Cast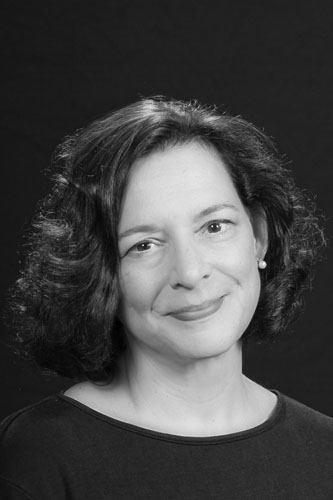 Debbie Barber-Eaton (Martha) - Debbie holds a degree in musical theater from The Catholic University of America. A director and a performer, she has worked in local and regional theater and has a particular interest in the genre of cabaret. Favorite roles include Hattie in Follies for Signature Theatre, Sonja in They're Playing Our Song (Ruby Griffith Award for CP), Rose in Gypsy, Pam in Baby (Ruby Griffith Award for CP), Adelaide in Guys and Dolls, Pistache in Can Can, Mrs. Lovett in Sweeney Todd, and the delicious Lady Macbeth, for which she won a CP acting award. Most recently, Debbie directed Guys and Dolls for 2nd Star Productions, which garnered the Ruby Griffith Award for All-Round Production Excellence. She looks forward to directing Calendar Girls for CP later this season. "Craig, thanks for inviting me to the party in New Carthage. All my love and thanks to my dearest beloveds: Eddie, Neal Andrew, Paul, Donna, Cathy, and Casey, without whom there would be no air to breathe. In loving memory of my Mooface and Bob Marchand, who believed in me when I didn't believe in myself. Be the little engine that could!"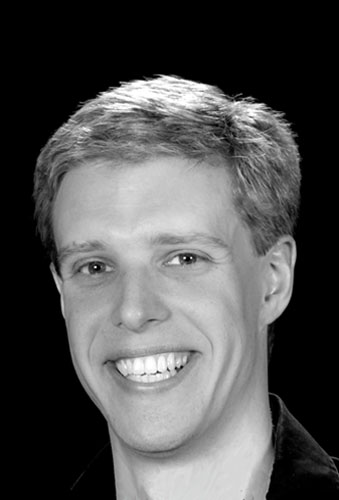 Ron Giddings (Nick) - Ron fell in love with this role while in college and has waited over 15 years to be involved in a production. He feels so lucky to have such a dynamite cast and crew working on this one. He most recently appeared as Mr. Green in CP's Musical in a Week production of Clue: The Musical, Frank Abagnale Jr. in Catch Me If You Can at ASGT, and Edgar/Bat Boy (WATCH award for Best Actor in a Musical) in the much-heralded CP production of Bat Boy: The Musical. He has acted in this area with Dundalk Community Theatre, Cockpit in Court, Dignity Players, Moonlight Troupers, 2nd Star, Phoenix Festival Theatre, and the Maryland Arts Festival. At Standing O, he appeared as John in john & jen, as Jitter in The Musical of Musicals, as Scooter in Tracers, as Dennis in This is Our Youth, and as Peter in the U.S. premiere of After the Dance. "Thanks to my parents, family, and friends for being more supportive than I could ever express."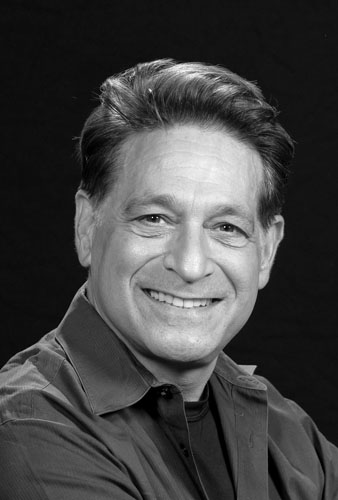 Joe Mariano (George) - Joe most recently appeared as Giuseppe Zangara in Assassins and Padre in Man of La Mancha. Other roles include George Bailey in It's a Wonderful Life, Fred in Miracle on 34th Street, Don Juan in The Devil and Don Juan, Beethoven in 33 Variations, Emperor Franz Josef in Amadeus, the Bloody Sergeant in Macbeth, the Duke in Measure for Measure, Porter Milgrim in Deathtrap, an ensemble member in War of the Worlds, and Jim Reston in Frost/Nixon.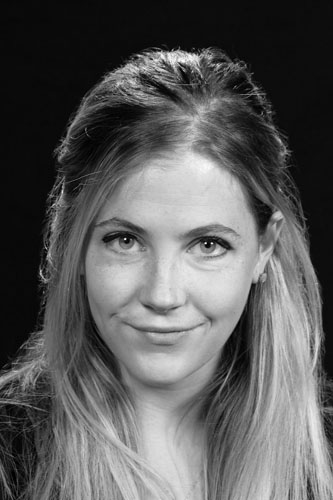 Sarah Wade (Honey) - Sarah is immensely pleased and honored to join the cast of Who's Afraid of Virginia Woolf? Favorite roles at The Colonial Players include Katie in These Shining Lives, Sabine/Isabelle in The Liar, and Cecily Cardew in Ernest in Love. She also appeared in A Christmas Carol, Annie, Taking Steps, and Communicating Doors at CP. She portrayed Lisa Morrison in Dignity Players Collected Stories and was Bet in Oliver! at Compass Rose Theater. She sends much love to her family and friends and her dear hufcat for understanding that: "I can't. I have rehearsal."
The Production Staff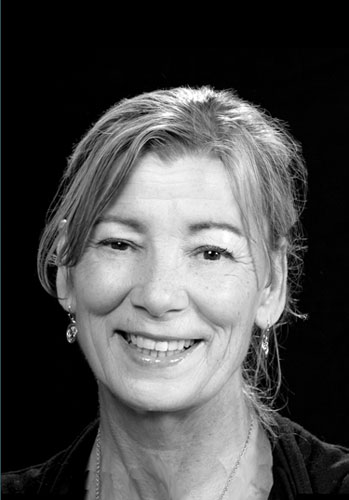 Bernadette Arvidson (Co-Stage Manager) Bernadette is pleased to be working backstage for the first time with The Colonial Players after appearing in Good People last season. She has stage managed for Crystal Gayle, The Artie Shaw Orchestra, The Russian Ballet Theatre Company, and a brilliant traveling Irish Step Dancing Troupe (whose name temporarily escapes her), as well as multiple community theater productions. Bernadette is most privileged to have stage managed for a large corporate United Way fundraiser at the San Angelo Coliseum in Texas with over 2,000 guests in attendance and the best professional technical team under her charge that she could have ever hoped for; now THAT was cool! As ever, Bernadette thanks God for all the good in her life.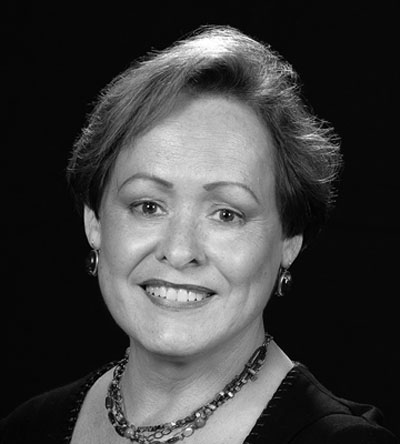 Lois Banscher (Properties Designer) Lois became involved with Colonial Players in 2009 working on The Curious Savage. It has been fun to be challenged to locate unique prop items, e.g.: an AK 47 for Why Torture Is Wrong, and the People Who Love Them; 25 Blue Willow coffee cups to be broken in Going to St. Ives; a horse hair whip for 1776; and clay-pot rabbits to be broken in Good People. Lois was nominated for a Washington Area Theatre Community Honors (WATCH) award for 1776 in 2013 and with props partner Grace Bumgardner in 2010 for Mrs. California. Other credits include The Diviners; I Love You, You're Perfect, Now Change; Sunlight; The Spitfire Grill; Little Women; Lettice and Lovage; Taking Steps; Coyote on a Fence; A Few Good Men; and Bat Boy. Lois also volunteers as an usher at Ford's Theatre in Washington, DC and is involved in various Annapolis community events. She thanks her family and friends, who are often called upon to search for props, and the CP crew for sharing their expertise. A nightcap, anyone!!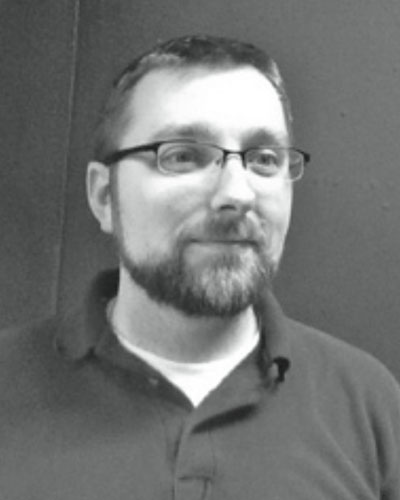 Alex Brady (Lighting Designer) Alex has been designing lighting in Annapolis and Baltimore since 2002. Over the last 15 years, he has worked with diverse companies including Everyman Theatre, Colonial Players, Annapolis Summer Garden Theatre, and several high schools and colleges. His recent lighting design credits include Venus in Fur and Sherlock's Last Case at Colonial Players, Spring Migration 2016 with the AACC Dance Company, and The Diary of Anne Frank at Compass Rose Theater. Alex also recently achieved certification in broadsword stage combat with the Society of American Fight Directors. He is a proud alumnus of the Graduate Institute at St. John's College and teaches for the Humanities Department at Anne Arundel Community College. He is a member of the Mid-Atlantic Society for Historic Swordsmanship, where he trains and competes in historic European martial arts, focusing on the German longsword."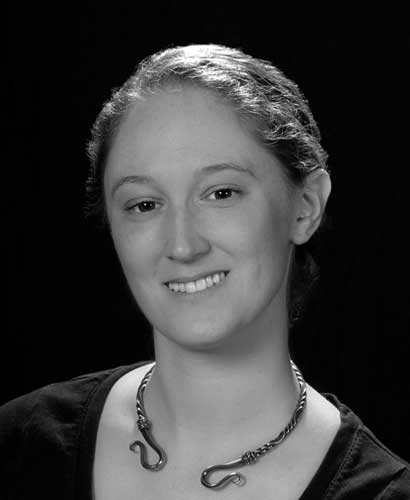 Carrie Brady (Costume Designer) Carrie is returning to Colonial Players after costuming last season's Sherlock's Last Case. Previously, she has costumed for Spirited Productions and the Moonlight Troupers/The Theatre at AACC, covering shows such as The Appeal and Twelfth Night, and assisting with Macbeth. From time to time, Carrie enjoys helping out at her alma mater, St. Mary's High School Drama Club, with set construction and costumes. She would like to thank everyone who has helped out so much with this show.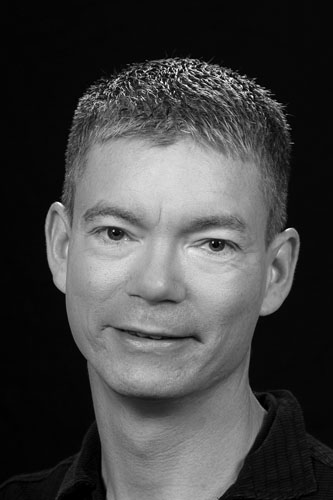 Kevin Brennan (Co-Stage Manager) Kevin is thrilled to be returning to stage managing duties after a long absence. He first became involved with CP in the early 1990's when asked to perform in A Christmas Carol to help fill in the male roles. Although it was fun, he knew his calling was backstage! This past summer, Kevin assisted in the box office at Annapolis Summer Garden Theatre, and he is happy to once again return to the world of air conditioned theater. Favorite backstage experiences include Chicago; Annie; Hello, Dolly!; The Music Man; Godspell; Cabaret; and Peter Pan. Kevin thanks Craig, Bernadette, the cast, and the rest of the crew for such a wonderful experience! He says it is great to return after all these years and find familiar faces still doing what they have a passion for! Kevin hails all the way from Arnold, MD where his parents still reside and recently celebrated 55 years of marriage! During the day, Kevin is a contractor in IT for the U.S. Army Research Lab. He sends his love to his family for always letting him follow his heart and to his husband, Don, for all his support and never ending love for 21 years!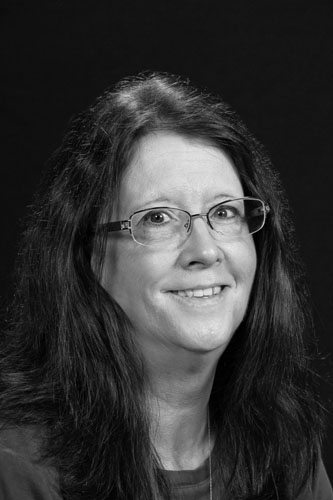 Barbara Colburn (Set Designer) Barbara is returning as set designer after a long hiatus from Colonial Players and set designing in general. Years ago, Barbara designed numerous sets for CP, including Lost in Yonkers, Social Security, Dancing at Lughnasa, Catch Me If You Can, and A Christmas Carol (twice). She has a special fondness for the shows that let her stretch – like Assassins (the electric chair on wheels) and Rebel Armies Deep Into Chad (stapling real grass and weeds to the stage floor). Barb may be best known at CP for the glow-in-the-dark floor at the opening of Prelude to a Kiss which received applause each and every performance.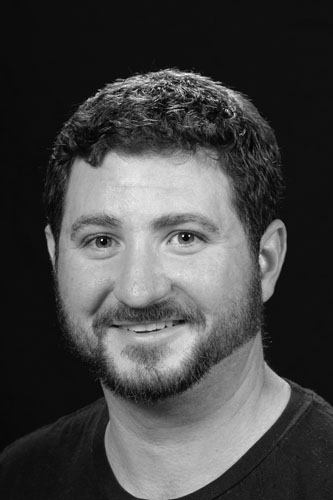 Ben Cornwell (Sound Designer) This is Ben's 16th season at Colonial Players, and he has always considered this theater a second home. Last season, he designed sound for Venus in Fur and Boeing Boeing. During the day, he is one of three fulltime gardeners in the William Paca Garden. He is honored to be working with such a stand-up cast and crew on Colonial Players' first Edward Albee production. I would like to thank Peter for his ongoing support and patience while I do this crazy thing called theater!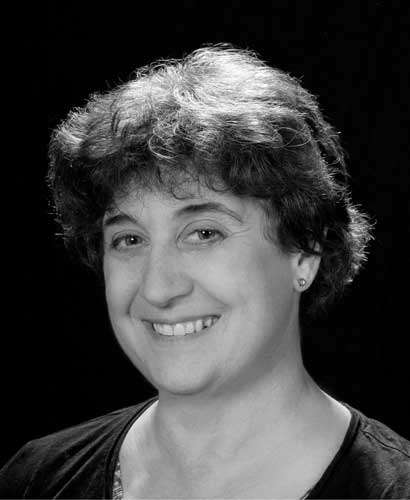 Beth Terranova (Producer) Who's Afraid of Virginia Woolf? marks Beth's 42nd effort with Colonial Players. Beth previously produced A Few Good Men, Moonlight and Magnolias, Chapter Two, three One Act Festivals, and Ben Franklin: An Ingenious Life. Most recently, she directed and designed the set for Sherlock's Last Case. Among other backstage credits, Beth directed and designed the sets for 1776, She Loves Me! and Hauptmann, and designed the set for The Spitfire Grill. Her costume designs have been seen in These Shining Lives, Coyote on a Fence, Going to St. Ives, Cinderella Waltz, Lettice and Lovage, The Diviners, The Lion in Winter, The Philadelphia Story, Hauptmann, and Moon Over Buffalo. On the CP stage, Beth was most recently seen as Aunt March (Little Women), and as Ellen van Oss (Two Rooms). Beth is an 8-time nominee for Washington Area Theatre Community Honors (WATCH). She was nominated for: Set Decoration and Special Effects (Sherlock's Last Case), Outstanding Play (Producer for A Few Good Men and Moonlight and Magnolias), Costumes (Cinderella Waltz and Going to St. Ives), Featured Actress (Two Rooms), and Director (Hauptmann). She won the Outstanding Director award for Hauptmann. Beth pays her bills via her day job as a Department of the Navy Program Analyst.