Written by Martin McDonagh
Directed by Ruben Vellekoop
Produced by Kaelynn Bedsworth
Performance dates:
January 13 - January 28, 2017
Run time: 2h
In 1979, Washington D.C. was a place where people actually talked to each other—where adversaries fought it out on the Senate floor and then smoothed it out over drinks and hors d'oeuvres. Hester Ferris - a mother, a socialite, a powerhouse - throws Georgetown dinner parties to entice senators and cabinet secretaries into her parlor and change the course of Washington and the country. But when her beloved son suddenly turns up with an ambitious Reaganite girlfriend, Hester must choose between preserving her family and defending the causes she's spent her whole life fighting for. Spanning a period of 30 years, The City of Conversation is a family drama that, at its core, is a story of love, hope, and healing.
To download the production postcard for The City of Conversation to share with your friends, visit the Downloads page of our website and look under the Production Postcard heading.
About the Director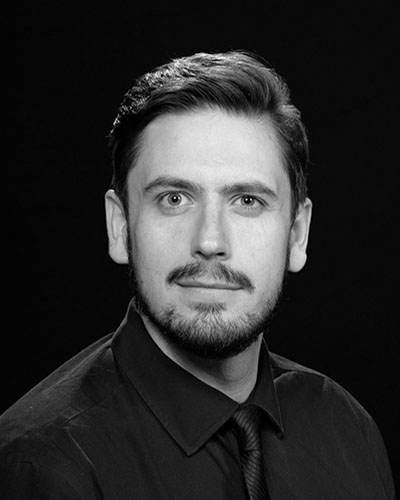 The City of Conversation is Ruben Vellekoop's directorial debut with The Colonial Players. He also has directed The Deadest Bar in Baltimore (reading), The Who's Tommy at Kensington Arts Theatre, and a reading from The City of Conversation at Colonial Players. On stage, he appeared in Catch Me If You Can (NextStop Theatre); The Who's Tommy (as George Spelvin, KAT); Why Torture is Wrong, and the People Who Love Them (Colonial Players); Monty Python's Spamalot and Avenue Q (Annapolis Summer Garden Theatre); The Complete Works of William Shakespeare and Endgame (Hallam Players). "Big up to Kaelynn, Darice, Atticus, and this whole cast and crew."
Director's Notes
This show, at its heart, is not a political drama; it's a family drama. That's something I said to Mickey and the artistic team when I interviewed for the gig. I said it to each designer, and then I told the cast the same thing after our first reading of the script. I firmly believe that the arguments these characters have and the battles they choose to fight are based in deep, personal resentments and disappointments. But – and there always is one – there is no denying that its political profile was raised on the evening of November 8. After a long and ugly campaign, many families sat together for the holidays and tried to talk about anything but politics because what if they get into another argument? In the last few months, we explored our own family relationships. How we interact with our parents, siblings, children, partners; and that wasn't always easy. We focused on this family, but found an entire nation, right here, in a small parlor in Georgetown. I'd like to think we became even more relevant in November. If we thought our nation was divided before, I haven't seen anything to refute that notion since. One of the first cultural clashes when I moved to the US was that "we don't discuss religion and politics at the dinner table." That is still a foreign concept to me. We're all there, no one can leave, let's duke it out. Let's be adults and have a conversation. The City of Conversation will hopefully show you why it can be good to have these arguments with your family. Sometimes, you need to fight and scream and curse and flip each other off to get the truth out. But – I told you there always is one – I hope this show also serves as a cautionary tale that sometimes fights have consequences. Where do you draw that line? And what is your next fight worth to you? Don't stop fighting. Never stop arguing. Keep thinking. Thank you for spending some time with us."
– RUBEN VELLEKOOP
The Cast
Paul Banville (Chandler Harris) - Recently relocated from New England, Paul is grateful to David Carter for suggesting the audition, to Director Ruben V. for offering the role, and to the production crew and cast for their welcoming community spirit and support (especially in learning his lines!) in his theatrical debut with The Colonial Players! Paul has been sighted (unpaid!) at Middleton's piano bar crooning "The Way You Look Tonight". Cheers!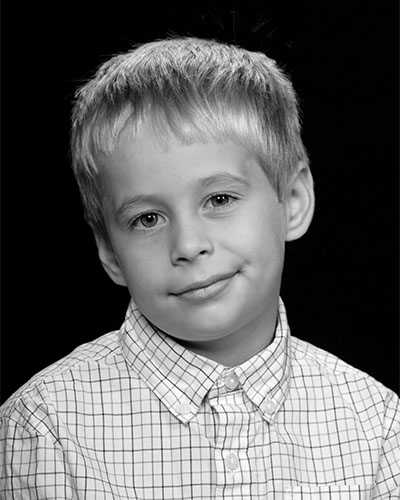 Ian Brown (Young Ethan Ferris) - Ian is in the first grade at West Annapolis Elementary School, where he enjoys studying many subjects, especially science. The youngest of three brothers, he loves playing with Legos and Nerf Guns. Like "Ethan" (his character in the play), he enjoys playing catch. In fact, baseball is his favorite sport - way to go Cubs! Ian is very excited to be making his first appearance with The Colonial Players, and he thanks his Mommy and Daddy for being his handlers.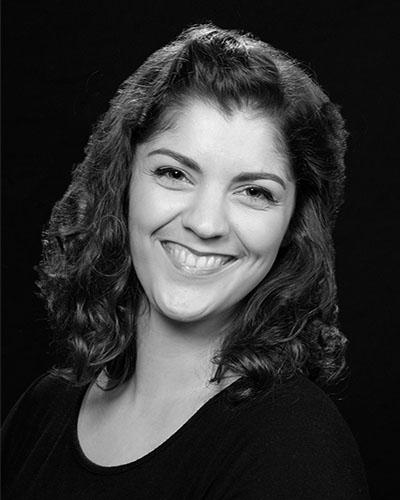 Carlotta Capuano (Carolyn Mallonee) - Carlotta is thrilled to be performing with this awesome cast and crew. Some of her favorite past performances include Cabaret (KAT), Spamalot (ASGT), The Rocky Horror Show (AACC), Hairspray (ASGT), and Big Love (AACC). Earlier this year, she made her directorial debut with Kensington Arts Theatre's production of The Who's Tommy. Carlotta has an AFA in Dance and a BS in Business Administration. When she's not working in theater, she serves as a library associate and early literacy specialist at the Crofton Community Library. Enjoy the show!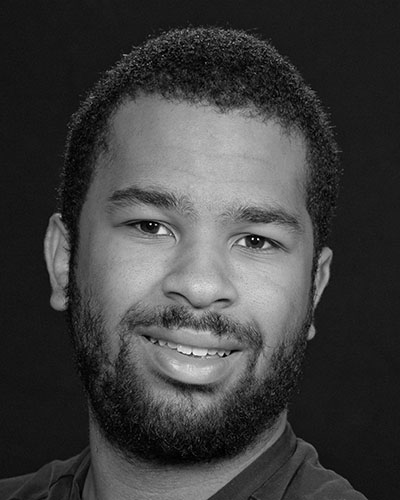 David Foster (Donald Logan) - David is ecstatic about making his debut with The Colonial Players for super-topical The City of Conversation. A theater major at Anne Arundel Community College, David would like to thank Ruben for casting him, Atticus for recommending that he audition, and the cast and crew for their kindness and talent. Special shout outs to his mother, family, and Justin for all their support. Enjoy the performance!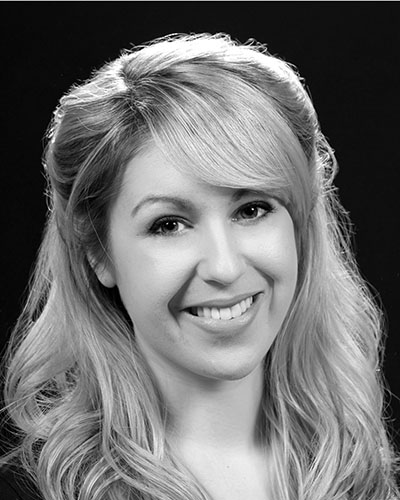 Rebecca Gift (Anna Fitzgerald) - Rebecca is thrilled to be returning to the Colonial Players stage this season. She was most recently seen as Gretchen in last year's production of Boeing, Boeing. She is so grateful for this opportunity and to be working with such a wonderful group of people.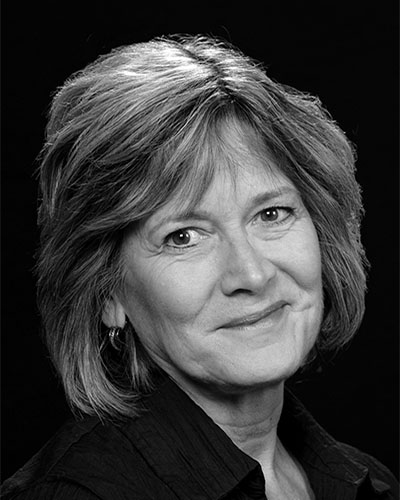 Karen Kellner (Jean Swift) - Karen holds a degree in theater from the University of Maryland (Go Terps!). She spent several years in Los Angeles performing in film, commercials, and on the stage. Prior to her move out west, Karen appeared in Colonial Players' production of Equus. Favorite roles include Hedda in Hedda Gabler, Beatrice in Much Ado About Nothing, Myra in Deathtrap, and Athena in Suite Surrender. When not acting, Karen teaches acting and film to children. Much love to my family for their support -- especially my beautiful daughters, Ashley & Lindsey!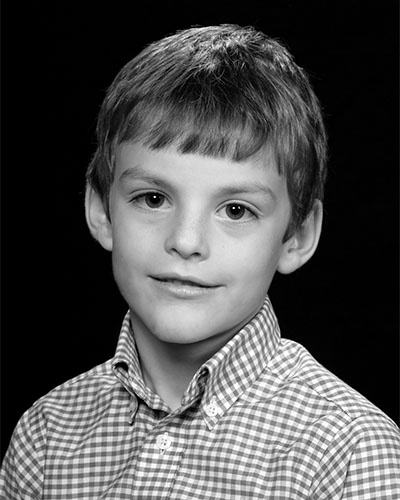 Henry MacDonald (Young Ethan Ferris) - Henry is in the first grade at West Annapolis Elementary School. This is his first theater experience; he swims and plays soccer, hockey, and basketball. Most of all, he likes to climb magnolia trees, run around with his friends, and play with his big brother, two sisters, and parents. He also likes to read books.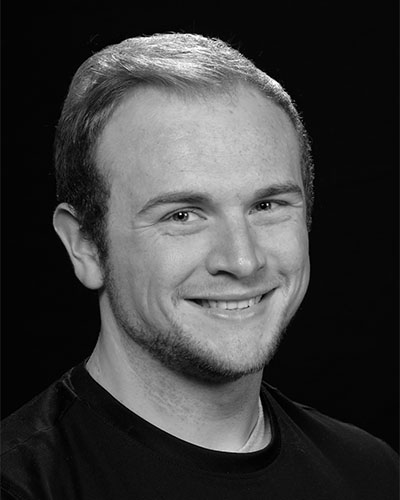 Josh Mooney (Colin Ferris/Ethan Ferris) - Josh is excited about making his debut with The Colonial Players. He most recently graduated from Frostburg State University, where he majored in theater with a focus in acting. His most recent appearance in the Annapolis theater scene was last summer's The Producers at Annapolis Summer Garden Theatre. His most notable roles include Atticus Finch (To Kill A Mockingbird), Carl Hanratty (Catch Me If You Can), Sir Lancelot (Monty Python's Spamalot), Graupner (Bach at Leipzig), and Scrooge (The Trial of Ebeneezer Scrooge). He would like to thank his tremendously talented castmates, his phenomenal director for bringing this moving show to life, and his family and friends for their constant support! Thank you, and enjoy the show!.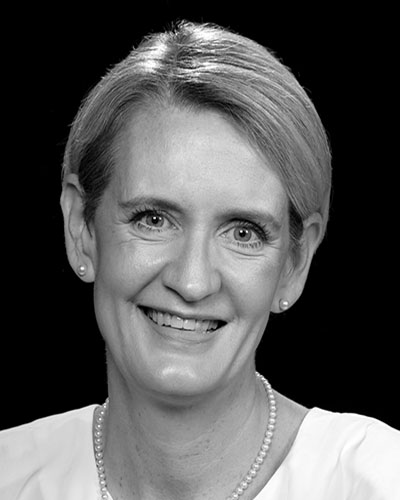 Kathleen Clarke Ruttum (Hester Ferris) - Kathleen graduated from The Catholic University of America with a BFA in Theater. She has been active in the Annapolis theater community for many years. Her most recent role was as Esther Frank in the Bay Theatre Company's production of Arthur Miller's The Price. Other memorable roles include Rita in Prelude to a Kiss, Kathleen from Hogan's Goat, and Margarethe Bohr in Copenhagen, all at Colonial Players. She performed as Titania in ASGT's premiere Shakespeare in the Summer's production of A Midsummer Night's Dream as well as Beatrice in Much Ado about Nothing. For the past 19 years, Kathleen has been the director of St. Mary's High School's theater program. In those years she has directed/produced almost 40 full-scale productions, including musicals and non-musicals. In her "off" hours, Kathleen enjoys knitting and taking care of her wonderful husband of 30 years and her amazing children: Mary, John, Delia, and Mickey. Kathleen is indeed grateful to be "treading the boards" again on Colonial Players' venerable stage and is honored to be sharing the stage with such talented actors. Special thanks to our director for his joyful energy and his amazing spirit of collaboration.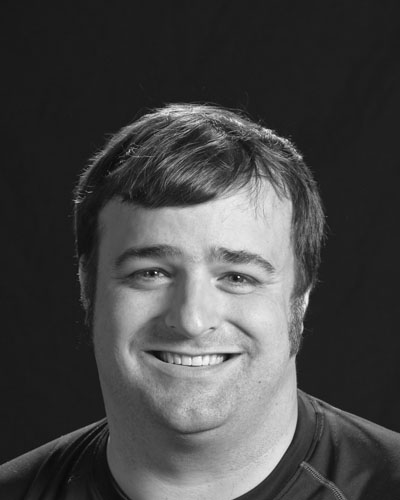 Jeff Sprague (Sen. George Mallonee, R-KY) - Jeff has appeared on the stage at Colonial Players in Jekyll and Hyde; Kindertransport (2007 WATCH Award recipient); Kiss Me, Kate; Les Liaisons Dangereuses; Over My Dead Body; I Love You, You're Perfect, Now Change; Chapter Two; Sunlight; 1776; Coyote on a Fence; and The Liar (2015 WATCH Award nominee). He has performed at Annapolis Summer Garden Theatre in Thoroughly Modern Millie and Hairspray, and at Dignity Players of Annapolis in Blue/Orange, The Crucible, and Sight Unseen. Directing credits include Botticelli (2010 One Act Festival) and A Few Good Men at Colonial Players. By day, Jeff is an attorney with the federal government. Love to Kathleen and Ollie.
The Production Staff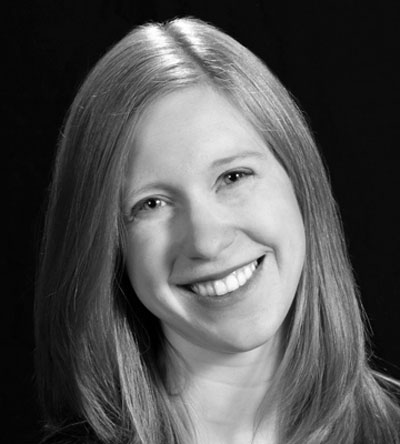 Kaelynn Bedsworth (Producer) This is Kaelynn's eighth season with CP, and she has volunteered both on the stage and off in a variety of roles, from actress to go-button pusher to steampunk wig maker to Looney Tunes sound effect specialist to smushed-banana cleaner. You may have seen her grace the stage in The Secret Garden, Annie, 1776, and more. Previous producing credits include Communicating Doors. Kaelynn currently serves as Treasurer on Colonial Players' Board of Directors. Thanks to Ruben, the entire production staff, and the cast, who all have made this production run like a welloiled machine! Kaelynn sends love also to her husband, Wes, who shares this crazy theater world with her on a daily basis.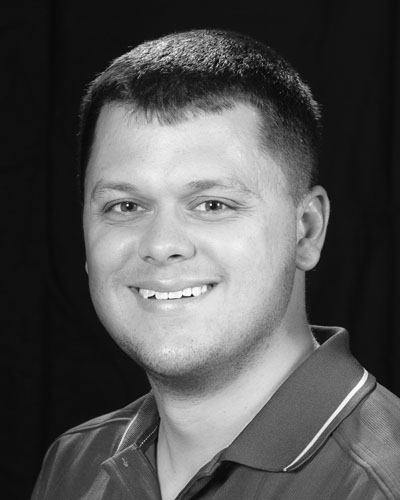 Wes Bedsworth (Sound Designer) Wes has been involved with over 50 different productions at Colonial Players since he joined in 2007. He won the 2010 Washington Area Theatre Community Honors (WATCH) award for outstanding sound design for Earth and Sky and has been nominated for sound design for several others. Wes serves as Operations Director on the CP Board, Technical Director on the Production Team, and as one of the CP Webmasters. By day, Wes works for Cardinal Engineering in DC supporting the United States Navy. Love and thanks to Mom, Dad, Susan, Abby, and of course his wife Kaelynn.
Atticus Coooper Boidy (Stage Manager) This is Atticus's first production with Colonial Players, and he could not be more grateful for this experience. He stage manages at many other theaters in the area including Compass Rose Theater, Annapolis Summer Garden Theatre, and Anne Arundel Community College. He is currently the Artistic Director at Severna Park Middle School for the third year and will be directing Beauty and the Beast with them in the spring. He is so blessed to have worked with such intelligent and creative artists during this production. Enjoy the show!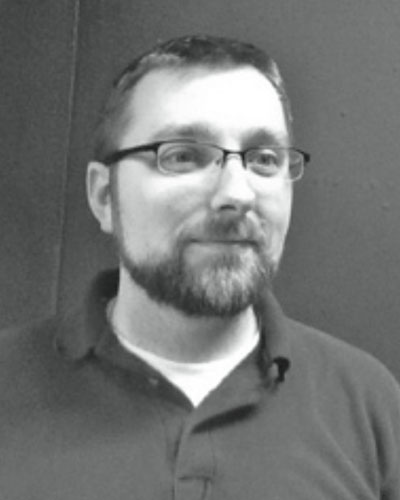 Alex Brady (Lighting Designer) Alex has been designing lighting in Annapolis and Baltimore since 2002. His recent lighting design credits include Venus in Fur and Who's Afraid of Virginia Woolf? at Colonial Players, Spring Migration 2016 with the AACC Dance Company, and The Diary of Anne Frank at Compass Rose Theater. In April, he performed the role of Macbeth in The Theater at AACC's production of Shakespeare's Macbeth. Brady is certified in broadsword stage combat by the Society of American Fight Directors. He is an alumnus of the Graduate Institute at St. John's College and teaches in the Humanities Department at Anne Arundel Community College. Brady is a member of the Mid-Atlantic Society for Historic Swordsmanship and competes in historic European martial arts, focusing on the German longsword.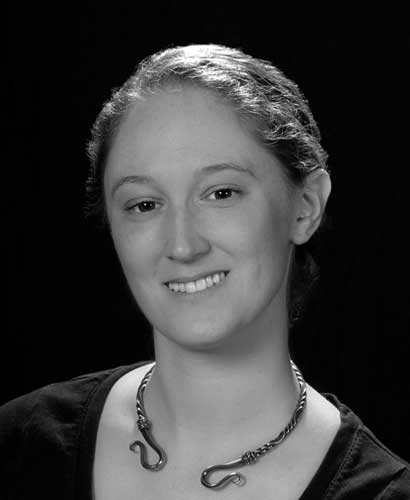 Carrie Brady (Costume Designer) Carrie is happy to be working with Colonial Players again after costuming last season's Sherlock's Last Case and this season's Who's Afraid of Virginia Woolf? Previously, she costumed for Spirited Productions and Moonlight Troupers/The Theatre at AACC, covering shows such as The Appeal and Twelfth Night and assisting with Macbeth. From time to time, Carrie enjoys helping out at her alma mater, St. Mary's High School Drama Club, with set construction and costumes. She would like to thank everyone who has helped out so much with this show, especially her tireless assistant (and mother), Maryanne Gross.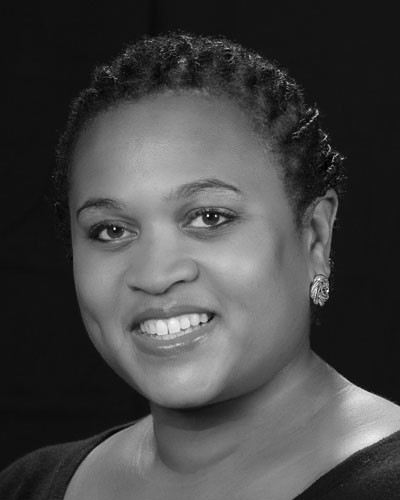 Michelle Bruno (Properties Designer) Michelle is thrilled to be a part of this production! Directing credits include Communicating Doors (WATCH nominated) and Inventing van Gogh, both Colonial Players productions. Music Directing credits include Footloose, Bugsy Malone, and Enchanted Sleeping Beauty. At home both on and off the stage, some of her more memorable roles are as Hattie in Kiss Me Kate (Colonial Players), Armelia in Ain't Misbehavin' (WATCH nominated), Mama Euralie in Once on This Island, and Narrator in Joseph and the Amazing Technicolor Dreamcoat. She would like to thank everyone involved with this production, as their professionalism made this a great experience. Special love to her husband, Ron Bruno, for all that he is and does.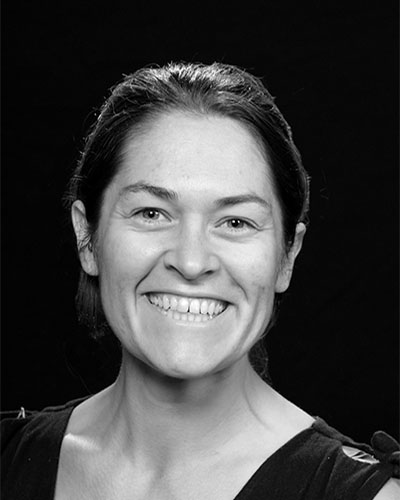 Mary Butcher (Set Designer) When Ruben first called Mary last spring, she had no idea what she was walking into, but it's been a roller coaster of pure fun and entertainment, and yes, she'd do it all again. It's her first time designing in the round, but in the last year she's been painting up a storm (Clue, Venus in Fur, Sherlock, and The Cripple of Inishmann to name a few). By day she draws things with our very own Terry Averill and by night she's either learning proper tap dancing technique, convincing groups of people to host potlucks, or passionately discussing the revival of Gilmore Girls over a glass of wine. She sends a shout out to Live Arts and the UVA drama department for giving her a chance to dream, design, and build countless numbers of sets. PopPop, this one's for you.