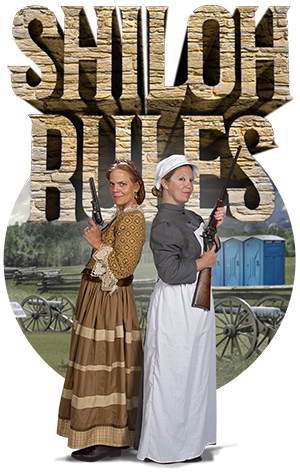 Written by Doris Baizley
Directed by Beth Terranova
Produced by Judi Wobensmith
Performance dates:
September 8 - October 1, 2017
Run time: 2h 30m
A dedicated Union nurse and a mysterious Confederate refugee meet on the Shiloh battlefield to compete for the title of Best Female Reenactor of the Year. With their young trainees trying to out-do each other in "authenticity," and a concessionaire egging both sides on, their competition leads them into real conflict with Ranger Wilson, an African-American female park ranger who would rather be anywhere than the year 1862, imaginary or not. As the re-enactment rages out of control, all six women discover that some conflicts of the Civil War weren't left behind in 1862.
To download the production postcard for Shiloh Rules to share with your friends, visit the Downloads page of our website and look under the Production Postcard heading.
About the Director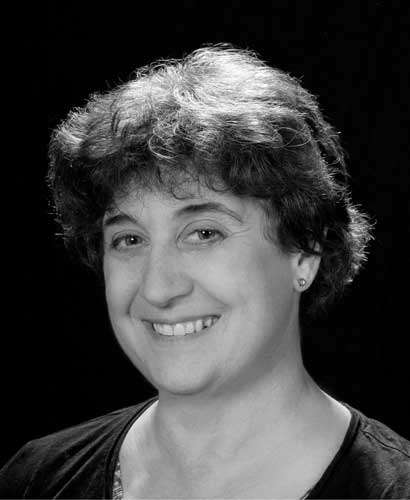 Shiloh Rules is Beth Terranova's 45th venture with The Colonial Players. For its success, she is ever thankful to her wonderful cast and crew, and especially to her assistant director, Nick Beschen, and her producer, Judi Wobensmith, for their help and support. For CP, Beth previously directed Sherlock's Last Case, 1776, She Loves Me!, One Act Festival favorites Star Crossed, Scene Change, and Fin and Euba, and the highly acclaimed courtroom drama Hauptmann, for which she received a Washington Area Theater Community Honors (WATCH) award for Outstanding Director. Beth has numerous other backstage credits at CP. She most recently designed costumes for Nine and received a WATCH award as producer for Who's Afraid of Virginia Woolf? Other backstage positions include stage manager and set designer. Favorite on-stage roles at CP include Aunt March in Little Women and Ellen in Two Rooms, which earned her a WATCH nomination for featured actress. Currently Artistic Director for Colonial Players, Beth is looking forward to retiring from nearly 30 years of federal service at the end of this year, so she can stop having to fit theater into her spare time.
Director's Notes
I always expected to struggle with my director's notes for Shiloh Rules. It is indeed a comedy, and I truly want audiences to laugh and enjoy it. But it is comedy with a conscience. While presenting a humorous story of rival women Civil War reenactors, it examines issues of national identity and history that typically elicit strong emotional responses far removed from laughter. From the beginning, I have said that by using humor and a woman's viewpoint, this play provides a context that lets us hear each other's messages without so much of the baggage.

Coincidentally, auditions for this show began two years to the day that white supremacist Dylann Roof massacred 9 African-Americans in a Charleston Church, and 6 months after he was given the death penalty for that shooting. The incident was proof enough, I thought, of how much we still need a national dialogue on divisive issues of hate. But as I write these notes, it is not quite a week since another white supremacist, James Fields Jr, plowed his car into a crowd protesting a gathering of white nationalist hate groups in Charlottesville, VA, killing one woman and injuring 19 other people. We took time at the start of our first rehearsal after that to discuss the relevance of that event to our show. I thought of these bits of dialogue spoken in the play by Cecilia, a Confederate refugee reenactor, Ranger Wilson, an African-American park ranger at Shiloh National Battlefield, and Clara, a Union nurse re-enactor. These words, written by Doris Baizley eight years ago, could come straight out of conversations happening right now around the country:

CECILIA PETTISON. [Do you] know what it's like to have an entire branch of [your] family vanish? Their houses burned to the ground?
RANGER WILSON. When I consider the side your men fought for, I don't really give a -
CECILIA PETTISON. I was born here. I didn't have any choice about that. Does that mean I can't care for them? Love them? Mourn for them? We were born here. We belong right here on this spot.
CLARA ABBOTT. What hogwash. You lost the right to this ground when you turned against your own government - a nation based on law and human rights…. We're not here for hate. Our duty is to heal.
RANGER WILSON. You think so, Miss Abbott? Come out here on patrol some night and find yourself face to face with a monument to Nathan Bedford Forrest, hero at Shiloh and founder of the KKK. Collect the mementos they leave in his honor - pick up all those little flags - read the graffiti. Damn I hate that. I hate seeing that. I'd like to know what you've got to heal that.

How do we heal hate? I wish I had the answer. But I do think at least part of it involves reasoned discussions in contexts that let us hear each other's messages without so much of the baggage. And just maybe it can involve a play that will allow us to laugh and think at the same time.
– BETH TERRANOVA
The Cast
Shannon Benil (Widow Beckwith) - Shannon is thrilled to return to an all-female cast after just coming out of playing Cora in the women-heavy Calendar Girls last season at Colonial Players (one of her most-loved theater experiences ever!). Some of her other favorite roles/shows here have been the Inspector in Clue: The Musical; Daisy in Bat Boy; various roles in I Love You, You're Perfect, Now Change; and Molly in Jake's Women. By day, she is the director of accounting at Crosby Marketing, an ad agency in Annapolis. Colonial Players has been her "home" theater for the last 24 years, and she hopes to be performing here for another 40! She sends much love to her wife, Marcy, for understanding her theater addiction and for her willingness to fly solo with their 4-year old son on so many nights. She will never take a single show for granted knowing the sacrifices being made for her to perform in them and the moments of childhood being missed to allow her to do what she loves and needs.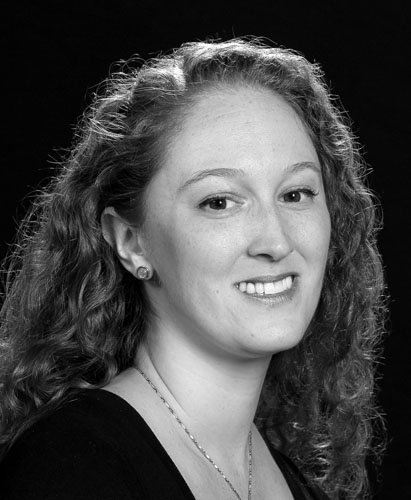 Carrie Brady (LucyGale Scruggs) - Carrie is returning to the stage after seven years away and is thrilled to be making her return with such a fantastic cast! She began working with Colonial Players when she costumed 2015's Sherlock's Last Case and last season's Who's Afraid of Virginia Woolf? and City of Conversation. Her last performances were with Spirited Productions, and she has costumed for Spirited Productions and the Moonlight Troupers/The Theatre at AACC. From time to time, Carrie enjoys helping out at her alma mater, St. Mary's High School Drama Club, with set construction and costumes. Carrie thanks her husband, her parents, and her dog for their love, support, and wet-nosed kisses. (That last one's just the dog.)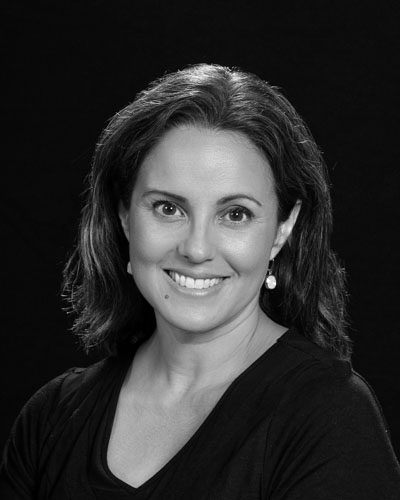 Laura Ivey (Meg Barton) - Laura is thrilled to be back on the stage at Colonial Players after a five-year hiatus. She last appeared here as Faye in Chapter Two, and before that played Helen in Enchanted Mesa and Marisol in Clean in CP's short play festival. She is grateful to her husband, Kurt, and her three boys, Gavin, Nick, and Keith, for their never-ending support. She is also grateful for a cast of amazing women and for not having to disguise her Southern accent for this show.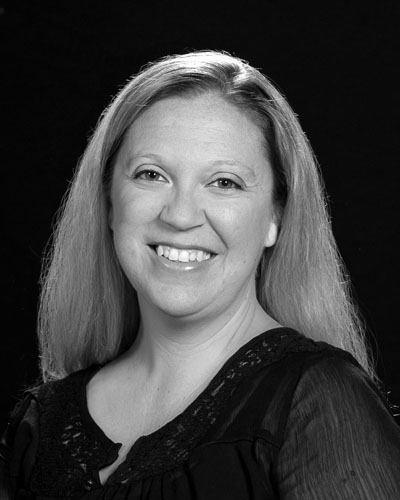 Jamie Erin Miller (Clara May Abbott) - Jamie is thrilled to be back at Colonial Players after having been seen as Carla in last season's production of Nine. Jamie majored in theater at The University of Central Florida and received her Master's Degree in Elementary Education. She is an assistant principal for Anne Arundel County. Since moving to the area 11 years ago, Jamie has performed in the Maryland and DC area with Annapolis Summer Garden Theatre, The Colonial Players, Dignity Players, 2nd Star Productions, Standing O Productions, and Winters Lane Productions (to name a few). Some of her favorite roles include Miss Adelaide in Guys and Dolls (which earned her a Washington Area Theatre Community Honors Award); Maureen in Rent; Woman 1 in I Love You, You're Perfect, Now Change (WATCH nominee); Millie in Thoroughly Modern Millie; Lois in Kiss Me, Kate; and Izzy in Rabbit Hole (WATCH nominee). Jamie would like to thank Beth, Nick, Judi, Jim, and the entire cast and crew for the fun times this summer! And a very special thank you goes out to all of her family and friends for their endless love and support, especially her husband, Andrew, and their five year-old daughter, Sophie.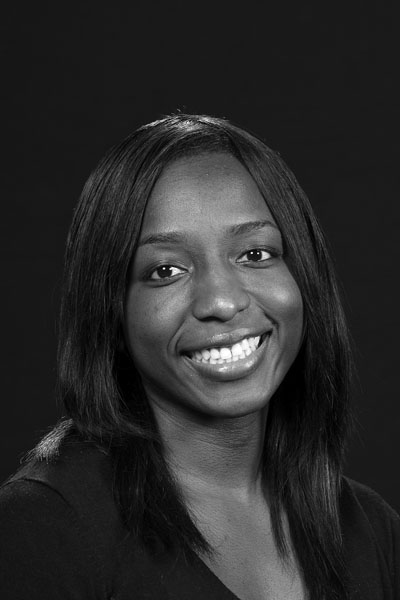 Ashley Spooner (Ranger Wilson) - Ashley is delighted to take the stage as Ranger Wilson in Shiloh Rules, marking her third production with The Colonial Players. She previously played Cassandra in last season's production of Vanya and Sonia and Masha and Spike and made her debut with the theater as Kate in the 2016 production of Good People. Ashley is thankful to Colonial Players for the opportunity to portray three such dissimilar characters and to Beth for creating an education atmosphere to develop the role of Ranger Wilson. As always, Ashley is grateful to her family and friends for their encouragement and support. She would also like to thank the cast and production team for making rehearsals and the stage such a joy!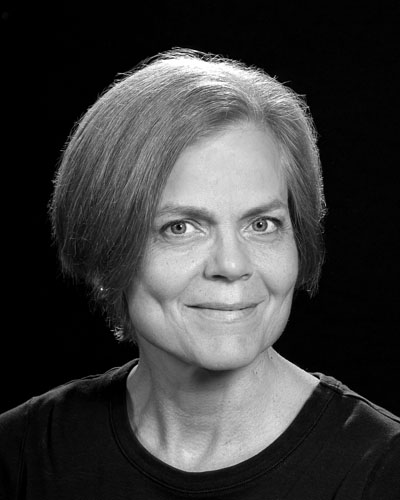 Meg Venton (Cecilia Delaunay Pettison) - Meg is so happy to be back onstage with this excellent cast and crew in such a terrifically well-timed play! It's been a great opportunity to learn more American history and to check out the Civil War from another perspective. She has been gone from the stage for so long that any credits wouldn't really ring a bell, but she hopes to do more theater now that her kids are grown. She dedicates her performance to Jack, Lily, and her brother Russell.
The Production Staff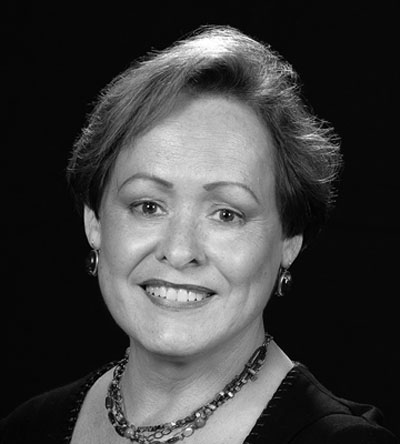 Lois Banscher (Properties Co-Designer) Lois has been involved in over a dozen shows with Colonial Players, beginning in 2009 with The Curious Savage. Lois continues to be challenged in locating unique prop items; for example, the umbrella rifle for Who's Afraid of Virginia Woolf?, one of the items that helped her win the Washington Area Theatre Community Honors award for outstanding properties design last season. Lois and props partner Grace Bumgardner received a WATCH nomination in 2010 for Mrs. California, and in 2013 Lois was nominated for 1776. Lois teamed up with prop lady Connie Robinson for Shiloh Rules. "It is a pleasure working with Connie and her husband, John, on Shiloh!" In addition to volunteering with the Colonial Players, Lois is involved with various Annapolis community groups.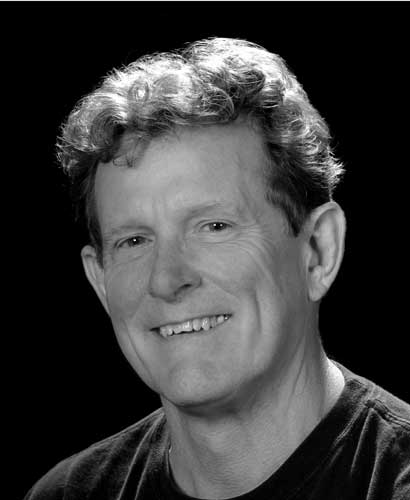 Nick Beschen (Assistant Director) This is Nick's third experience with assistant directing. He has been more frequently seen on the stage, most recently as Dr. Watson in Sherlock's Last Case. Acting is his first love, and he really enjoyed using his experience to work with the cast as they developed their characters. Every actor works differently in the process, and as AD, Nick gets to learn and teach at the same time. "What could be more fun? Thank you for coming to see our show, and please enjoy this very talented cast and crew."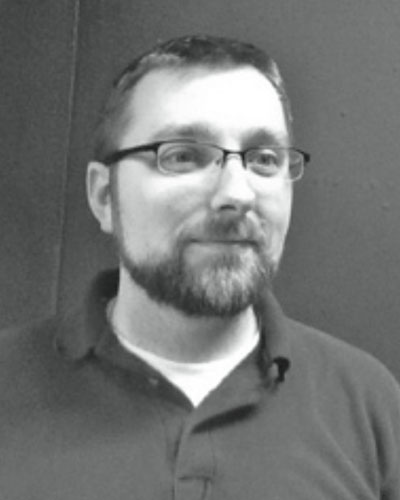 Alex Brady (Lighting Designer) Alex has been designing lighting in the Annapolis-Baltimore region since 2002. In 2016, he was nominated for the WATCH Award for Outstanding Lighting Design for both Venus in Fur and Who's Afraid of Virginia Woolf? at Colonial Players. Alex serves as the resident lighting designer for the AACC Dance Company and works with various local theaters and high schools. He is SAFD certified in stage combat with the broadsword. Alex is an alumnus of the Graduate Institute at St. John's College and teaches for the Humanities and Fine Arts Departments at Anne Arundel Community College. He is a member of the Mid-Atlantic Society for Historic Swordsmanship, where he studies and instructs German longsword, sword and buckler, medieval dagger, and Italian dueling saber.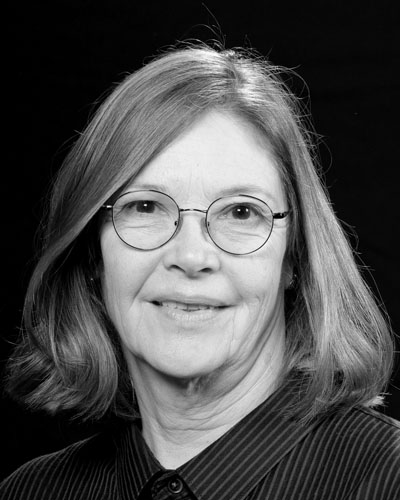 Jeannie Christie (Costume Co-Designer) Jeannie has been a member of The Colonial Players since the 1970's. She has recently served as production director on the board for the theater, as well as being a professional streetwalker giving colonial walking tours for Watermark. She is currently residing in Florida, basking in the sun and surf and taking a break from the hectic theater life. One thing she will tell you is that no matter how far from Annapolis she travels, Colonial Players will always be her theatrical home away from home.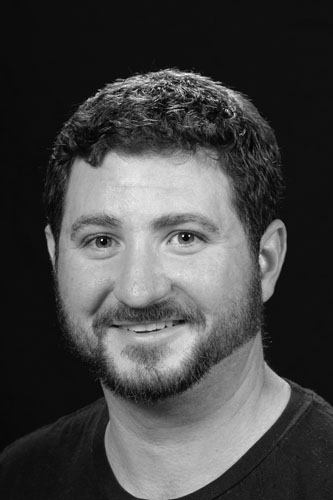 Ben Cornwell (Sound Designer) Ben has been volunteering at Colonial Players since the 2000-2001 season. His first gig: running sound for Of Mice and Men. Since then he has designed sound for many shows, most recently Superior Donuts, Venus in Fur, Boeing Boeing, and Who's Afraid of Virginia Woolf?. He's been nominated for three Watch Awards for his sound designs here at CP. "I am happy to be working with such a talented cast, crew, and director! Thanks to Alex for the epic lightning to accompany my thunder and to Peter for understanding my passion for the theater."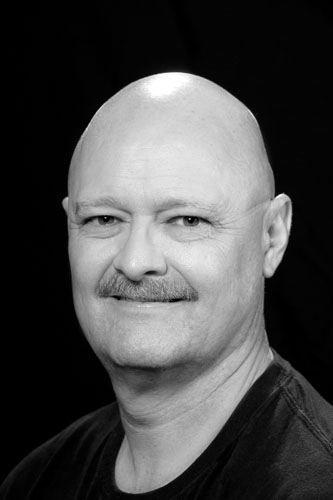 Ernie Morton (Stage Manager) Ernie is thrilled to be working with this exceptional cast. He has served as stage manager at CP for a number of shows since starting off with the 2014 festival of short plays. When Ernie is not running around backstage at CP he drives back and forth to DC, where he works as an analyst for the Coast Guard when he's not playing saxophone with the Coast Guard Headquarters big band, The Cutters. In his infinitesimal spare time he looks for golf balls, usually finding ones other people have lost, not the one he played last.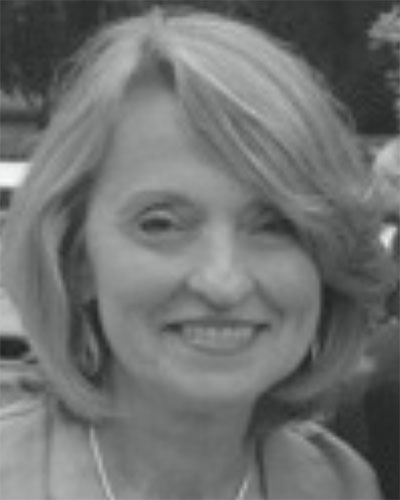 Constance Robinson (Properties Co-Designer) Since 2003 Connie has volunteered as a public relations consultant, graphic designer, box office assistant, properties designer, and set decorator for Colonial Players. She also serves on the marketing committee. Connie has collected props for numerous productions at Colonial Players and one play at Dignity Players. She is proud to have received three WATCH nominations for properties designing. There have been many unique challenges collecting or creating unusual props that still make her wince, or laugh. Connie enjoys her volunteer hours because of the terrific people she works with who also devote their time and talents to the theater. She thanks her husband, John, for his help, and also thanks her family and friends for loaning personal belongings for set props, and for their enthusiastic support.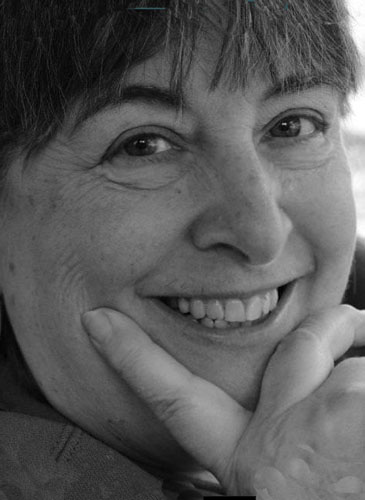 Jane Wingard (Set Painting Designer) Jane is a retired Prince George's County visual arts and theater teacher. After retiring she became a partner in a scenic design firm and built the decor for casinos in Harrington, DE and Charlestown, WV and much of Six Flags America. She has designed and painted for major events held at most of the Smithsonian buildings and other DC and Baltimore landmarks. In 1996 she co-founded 2nd Star Productions and now serves as artistic director. Honors include the Bay Weekly's Best Local Artist, EdRoChar Award for directing, and ESTA Fest award for set design. Jane has won five WATCH Awards for design and painting as well as other WATCH nominations for directing, set design, painting, and decoration. Company honors for 2nd Star include multiple Ruby Griffith Awards for Best Overall Production and Best Musical. Her greatest prize is her family, including her husband, Marty Hayes, who began the family's theater bug many years ago. She is honored to be working with her many friends and favorite rivals at The Colonial Players.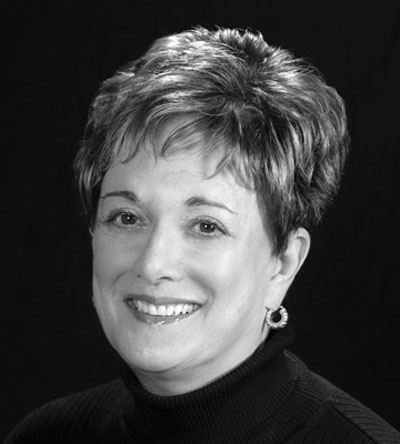 Judi Wobensmith (Producer) Judi has been involved in over 200 productions in the Annapolis/DC area both on and off the stage. She has produced shows at Colonial Players, Annapolis Summer Garden Theatre, and Petrucci's to name a few. Previous directing credits include: A Christmas Carol (four times at CP), The Music Man, Gigi, The King and I, Carnival, Marriages, Something's Afoot (at Colonial Players and 2nd Star Productions), The Sunshine Boys, and Mrs. California, among others. She has served three terms on the Board of Directors at CP, Annapolis Summer Garden Theatre, and Children's Theatre of Annapolis. Judi has appeared in various TV commercials and documentaries. This season she serves on CP's artistic and production teams. Judi spends her spare time working at the House of Delegates in Annapolis.