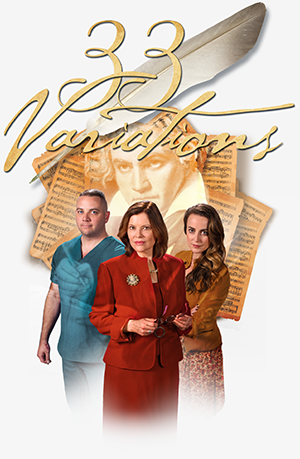 Written by Moises Kaufman
Directed by Terry Averill
Produced by Shirley Panek
Performance dates:
October 20 - November 12, 2017
Run time: 2h 45m
A musicologist trying to accomplish her life's work in the face of a debilitating disease and an estranged daughter. A composer coming to terms with his genius. And, even though they're separated by 200 years, these two people share an obsession that might, even just for a moment, make time stand still. Drama, memory and music combine to transport you from present-day New York to nineteenth-century Austria in this extraordinary American play about passion, parenthood and the moments of beauty that can transform a life.
To download the production postcard for 33 Variations to share with your friends, visit the Downloads page of our website and look under the Production Postcard heading.
About the Director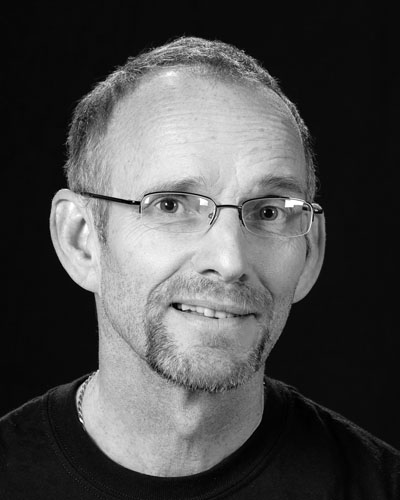 Terry Averill has been active both on and off the stage at Colonial Players as a director, actor, set designer, and president of the Board of Directors for four years. He appeared at CP as the owner of the donut shop in Superior Donuts, as James Wilson in 1776, and as George in Of Mice and Men. Directing credits at Colonial Players include Watch on the Rhine; I Love You, You're Perfect, Now Change; and Kindertransport. Elsewhere, he has appeared as Marc in Art and as John in The Cocktail Hour at Bowie Community Theatre and as Mr. Frank in The Diary of Anne Frank at Dignity Players. Terry also performed at the Smithsonian's National History Museum, portraying abolitionist John Brown in The Trial of John Brown.



About the Playwright
Moisés Kaufman was born in Venezuela, is of Romanian and Ukrainian descent, and moved to New York City in 1987. He described himself this way in one interview: "I am Venezuelan, I am Jewish, I am gay, I live in New York. I am the sum of all my cultures. I couldn't write anything that didn't incorporate all that I am." He is a playwright and director and is best known for writing The Laramie Project, which was based on the story of Matthew Shepard, a young man who was killed in a vicious gay hate crime in Wyoming. Kaufman is also the author of Gross Indecency: The Three Trials of Oscar Wilde. Kaufman received a Tony Award nomination for best director for the 2004 production of I Am My Own Wife. Winner of numerous awards, including a 2002 Guggenheim Fellowship, he was the first Venezuelan to win the National Medal of Arts, which was presented to him last year by President Obama.



Director's Notes
Time and Transcendence. These are the threads woven into the fabric of 33 Variations.
Time. There is never enough to achieve what we set out to do in life. That is true whether we are a brilliant composer or a renowned musicologist, a costumer or a nurse. Life is short. Time is scarce. What is to be done?
We must take the world as it is, not as we expect it to be. Assume nothing. Question the history books, dogmatic beliefs, anything that prevents us from seeing the world with the wonder of a child, a child who can "see God" in her mother's face as she listens to Beethoven's music. What we all want is to be enlightened, to be inspired, to know and be loved. By doing so we transcend our day-to-day existence. Beethoven did just this. He defied all rules, ignored societal norms, and "cleared the stench of Vienna" from his mind in order to truly hear and absorb Diabelli's waltz. It was on Beethoven's mind for four years. Its simple beauty haunted him, as it may you as you hear it throughout our production. Anton Schindler, Beethoven's personal assistant and later biographer, referred to the work as a schusterfleck (cobbler's patch), and though he meant it in a derogatory way, he was not wrong. Beethoven built a musical world upon this simple, and purportedly mediocre, idea. He recognized the work for what it was, a simple beer hall waltz. And from this 50 second piece of music, he created a 50 minute masterpiece that would impact music theory forever. So why do we have a play about this piece of music? Why do we care about the sketches of the variations that Beethoven spent his last years obsessing over? Because discovering the origins of things, essential truths, understanding the primary cause of things is what concerned Moisés Kaufman as it does me. Kaufman created his own "cobbler's patch," a simple theme about the search for the origin of Beethoven's masterwork. He explored this theme with 33 vignettes or variations that form a pattern, an expansive story mirroring Beethoven's enigmatic history. In it we find multiple perspectives about love, about work and obsession, about yearning, and the struggle to live with dignity, about death and suffering. But just as in Beethoven's final variation, ours is one of hope and transcendence.
– TERRY AVERILL
The Cast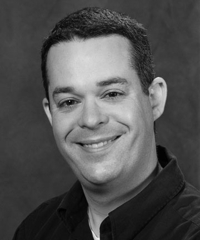 Dann Alagna (Anton Schindler) - Originally from New York but raised in South Florida, Dann first found the stage at age 12-ish after his Mother tried virtually everything else to get him to focus. Dann has performed in dozens of community theater productions and is thrilled to be back in the round at CP, six years after his WATCH nominated turn as Zed the Village Idiot in Cinderella Waltz. Yeah, you read that right. Other CP credits include Earth and Sky and the upcoming holiday treasure not to be missed, It's A Wonderful Life: A live Radio Play. Dann is the Director of Free Range Improv in Annapolis, winner of three consecutive Rammie Awards from Rams Head for best comedy show of the year. Dann is grateful to be included on stage with such an amazing cast and thanks Director Terry Averill for his passion and trust and Shirley for never sleeping! He'll dedicate his performance each show to Rex Knight. "Can't stop me, Copper!"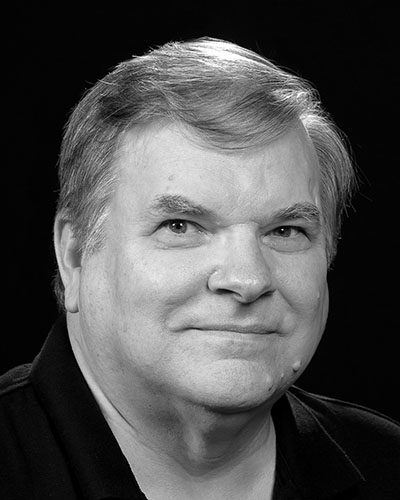 Mark T. Allen (Anton Diabelli) - Mark is delighted to be back on stage again with The Colonial Players. His most recent acting stint here was as Mr. Daldry in In the Next Room, or the Vibrator Play; and two years ago he had the pleasure of directing Foxglove in Colonial's biennial festival of short plays. Other groups he has worked with, both on-stage and behind the scenes, include the Columbia Community Players, Laurel Mill Playhouse, and the Rockville Little Theatre. Other favorite roles include Inspector Thomas in The Unexpected Guest at CP, Barrymore in I Hate Hamlet at Laurel Mill, and Curtis Appleby in Night Watch at Columbia. "Many thanks to Terry for trusting me with this role, and to the rest of the cast and crew for being as wonderful as is always the case at Colonial Players. And, as always, many, many thanks to Megan, Ben, V&P, and the Tuggers for all their love and support."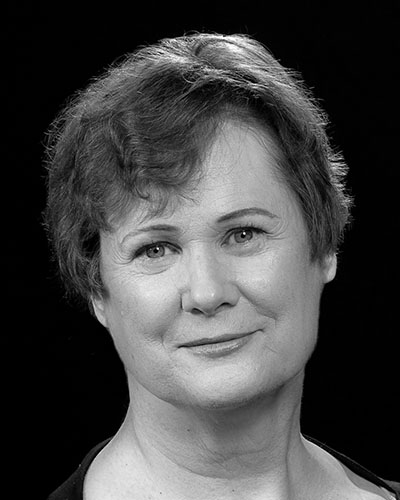 Jean Berard (Dr. Gertrude Ladenburger) - Jean is delighted to be back in the company of The Colonial Players. Previous shows with this wonderful group include The Unexpected Guest; Spitfire Grill; Why Torture is Wrong, and the People Who Love Them; and Dead Man's Cell Phone. Her most recent roles have been Frau Blucher in Silhouette Stages' production of Young Frankenstein and Ethel Savage in The Curious Savage at Laurel Mill Playhouse. "Many, many thanks to everyone here who makes these opportunities possible, and love and gratitude to Jim Berard for putting up with it all!"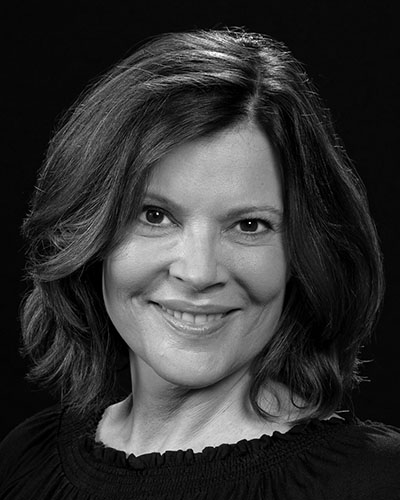 Rebecca Downs (Dr. Katherine Brandt) - Rebecca has guest-starred on TV shows like CSI Miami, Robbery Homicide Division, Will & Grace, and Everybody Loves Raymond. She has shot independent features in New York, Atlanta, and LA, and has done voices for cartoons and video games, including Spider Man, Rocky Rabbit, Heretic and the entire World of Warcraft series. Her commercials for companies such as FedEx, Toyota, Taco Bell, Applebee's, Lexus, and Verizon kept her housed and fed, and all of these projects offered opportunities to work with some wonderful actors and directors: Robert Hayes, Ed Asner, Tom Sizemore, and Joe Johnston. However, theater is still her biggest love. Her favorite stage roles include the psycho baton twirler in Talking With..., Cassandra in Agamemnon, Ruth in The Homecoming and Lillian LaFleur in Nine. Rebecca is also a professional jazz singer and published songwriter. She has collaborated on music for films such as Wedding Crashers, Down With Love and Monster-In-Law. She performed her own songs on the soundtrack for the Oscar nominated film The Cooler, and on TV shows Roswell, Joan of Arcadia and Cathouse. She is thrilled to be back at The Colonial Players working with such a talented director and cast.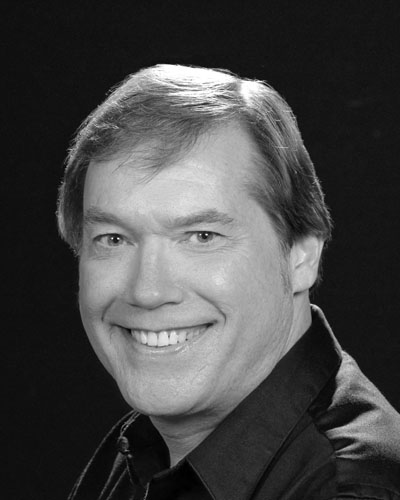 Greg Jones Ellis (Ludwig van Beethoven) - Recent local roles include Monsignor O'Hara in Sister Act (ASGT), Mr. Lundie/Archie Beaton in Brigadoon (Compass Rose), Thomas Andrews in Titanic (Guest Artist, Theatre Lab), and Lane in Colonial Players' Ernest in Love. Greg has also acted in nearly all of the quarterly staged readings at the Washington Stage Guild for the past three years, playing everyone from the title role in The Marriage of Figaro to the father in Candida, Shaw's classic comedy. Other stage roles include John in Oleanna, Fredrik Egerman in A Little Night Music, Richard Hannay in The 39 Steps, and Louis de Rougemont in Shipwrecked! Greg's voice-over talents can be heard as Captain John Smith and various historical Annapolitans on the audio tour of the Annapolis Maritime Museum. As a playwright, he saw the World Premiere production of his full-length comedy Divinity Place in April at Virginia's North Street Playhouse (performance rights through stagerights.com). His latest play, a drama about Hollywood entitled All Save One, was presented as part of this year's Kennedy Center Page-to-Stage New Play Festival. Greg teaches English and Film at Chesapeake College and Anne Arundel Community College. For Eric, always. www.gregjonesellis.com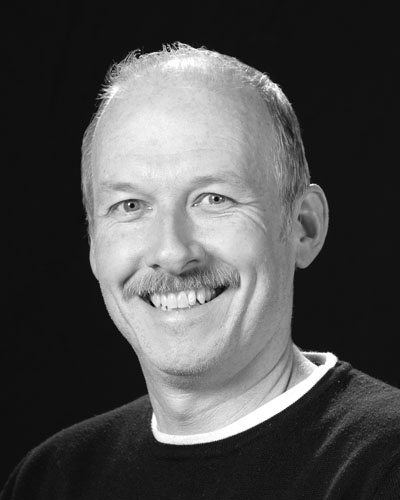 Dirk Gertz (Ensemble) - Dirk previously performed in CP productions of 1776 and I Love You, You're Perfect, Now Change. He also appeared twice with Annapolis Opera and in ASGT's Thoroughly Modern Millie. When not volunteering, Dirk is City Planner with the City of Alexandria.
McAndrew Noonan (Ensemble) - This is the first show that McAndrew has done with Colonial Players, but he's no stranger to acting. He has acted in plays, short films, and the occasional web series for six years. McAndrew's favorite role to date is Boo Radley in To Kill a Mockingbird. He is very thankful for this opportunity, he appreciates his fellow talented cast members, and he has loved every minute of it! McAndrew dedicates this performance to Fran Marchand, his very dear friend.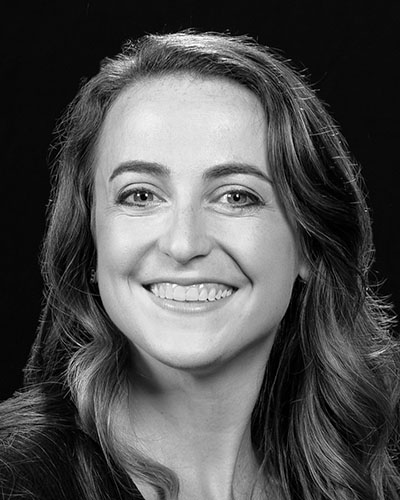 Victoria Scalfaro (Clara Brandt) - Victoria is excited to be debuting in her first show with Colonial Players! She has been an avid performer in theater since she was five years old. Some notable credits include Maria in The Sound of Music, Molly in Annie, and Laurie in Oklahoma! Off the stage, Victoria is the theater director at Southern High School as well as an elementary music teacher with Anne Arundel County Public Schools.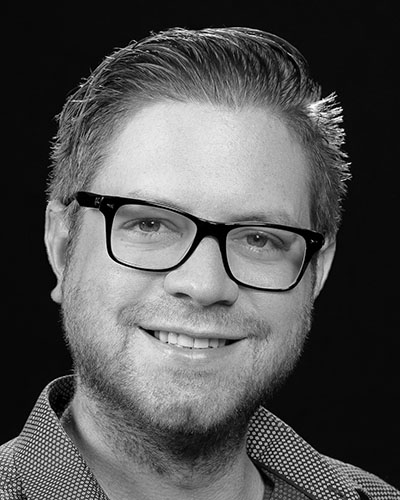 Ryan Shookman (Pianist) - Ryan began his studies at a young age with his mother in his home in South Orange County, CA. From the day he began, he wanted to become a classical pianist. Ryan proceeded to study at The Redlands School of Music in California, The Juilliard School in New York City, and The Paris Conservatory and International Academy of Music of Nice in France, receiving the equivalent of multiple masters degrees in classical piano. No stranger to the concert stage, he has been heard worldwide in over 20 countries. He has lived in the Baltimore area for 10 years. He works with more than 40 students in his studio, is music director of New Light Lutheran Church, serves on the board of LARA (LGBT Academy of Recording Arts) representing classical music, and performs frequently as a soloist and collaborative artist. He has also performed with his mother, Maureen Shookman, in a four-hand piano duo raising money for people with Down Syndrome, inspired by his little sister and buddy, Faith. When it comes to theater, he has directed over 25 shows at theaters in the Baltimore-Washington area. Thanking his family, friends, and husband for always being supportive, Ryan feels so fortunate to be a translator of music, the beautiful language of the soul.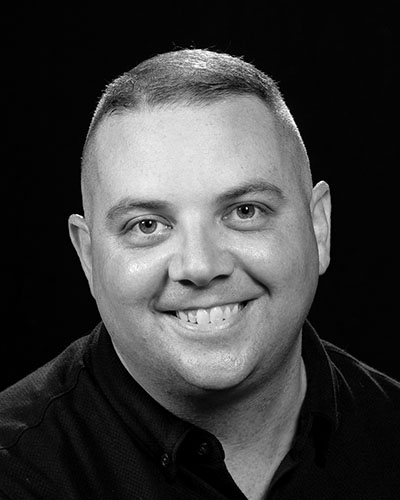 Paul Valleau (Mike Clark) - Paul is thrilled to be a member of the 33 Variations cast. "Thank you to the entire cast and team; your passion and drive for our show have been a pleasure to experience. To my gorgeous wife, you are my heartbeat. You move me in magical ways every moment we breathe. Thank you for your strength, support, and smiling at me with your beautiful eyes. Mom, thank you for always being my solid ground. Your leadership and guidance have helped me become the man I am today." Previous shows include In the Next Room, or the Vibrator Play (Leo); A Few Good Men (Lt. Kaffee); Morning's at Seven (Homer Bolton); and director of Sex, Drugs, Rock & Roll, all with The Colonial Players. In Iowa, he appeared in Don't Dress for Dinner (Robert) and The Producers (Leo) with The Des Moines Playhouse and in Next Fall (Brandon) and Reasons to be Pretty (Kent) with Stage West.
The Production Staff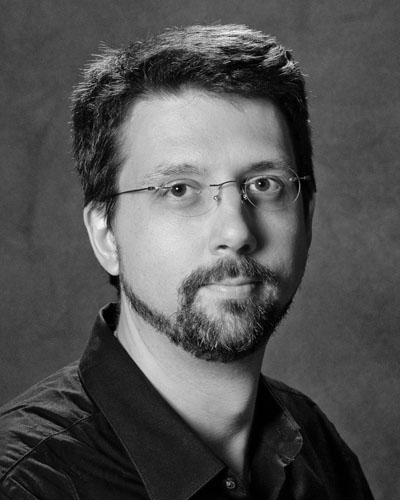 Richard Atha-Nicholls (Sound Designer) Richard is happy to be back at The Colonial Players designing sound for 33 Variations. He previously engineered or designed sound at Colonial for Nine; Dead Man's Cell Phone; The Spitfire Grill; Kiss Me, Kate; Jekyll & Hyde; Jake's Women; A Christmas Carol; The Piano Lesson; Over the River and Through the Woods; Pippin; and two summer short play festivals. As well as designing sound, Richard has appeared on area stages, and in his spare time helps run Discworld conventions. Occasionally he has been known to direct. Love to C, A & P.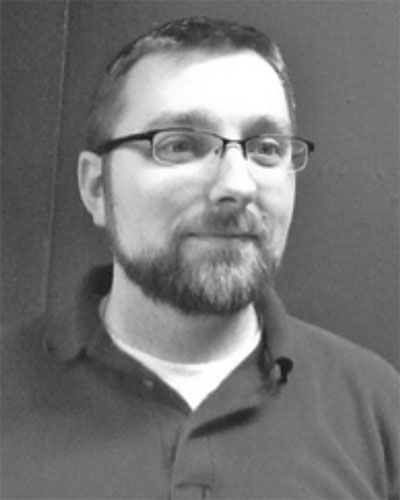 Alex Brady (Lighting Designer) Alex has been designing lighting in the Annapolis-Baltimore region since 2002 and most recently was lighting designer for the September production of Shiloh Rules. In 2016, he was nominated for the Washington Area Theatre Community Honors Award for Outstanding Lighting Design for both Venus in Fur and Who's Afraid of Virginia Woolf? at Colonial Players. Alex serves as the resident lighting designer for the AACC Dance Company and works with various local theaters and high schools. He is SAFD certified in stage combat with the broadsword. Alex is an alumnus of the Graduate Institute at St. John's College and teaches in the Humanities and Fine Arts Departments at Anne Arundel Community College. He is a member of the Mid-Atlantic Society for Historic Swordsmanship, where he studies and instructs German longsword, sword and buckler, medieval dagger, and Italian dueling saber.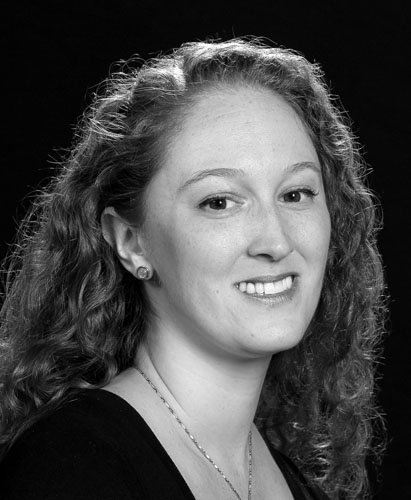 Carrie Brady (Costume Designer) Carrie is happy to be costuming for Colonial Players again after costuming Sherlock's Last Case, Who's Afraid of Virginia Woolf?, and City of Conversation. Most recently, she appeared on stage in Shiloh Rules. Previously, she costumed for Spirited Productions and the Moonlight Troupers/ The Theatre at AACC, covering shows such as The Appeal, Twelfth Night, and assisting with Macbeth. From time to time, Carrie enjoys helping out at her alma mater, St. Mary's High School Drama Club, with set construction and costumes. Many thanks to everyone who has helped out and especially to her husband, Alex, for his constant support..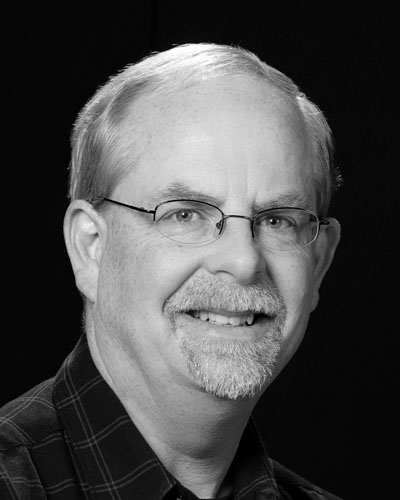 Herb Elkin (Co-Stage Manager) A regular presence behind the scenes in a variety of roles, Herb has stage-managed 17 productions at CP, including four nominations and one WATCH award for outstanding play. His most recent stage-managing credits are Good People (2016), Side Man (2015), Rocket Man (2014), Coyote on a Fence (2014), Trying (2013), and Going to St. Ives (2012). Among his most memorable experiences are flying a gorilla across the stage during Over My Dead Body (2009) and completely changing the stage during intermission from dreary London to dazzling Italy for Enchanted April (2008). Prior to becoming active behind the scenes, he appeared on the stage in several CP and other area productions until his resident critic (Bay Weekly's Jane Elkin) recommended redirecting his talents elsewhere. Herb is CP's Vice-President and works by day as Deputy Director for IT/Finance at the Naval Academy.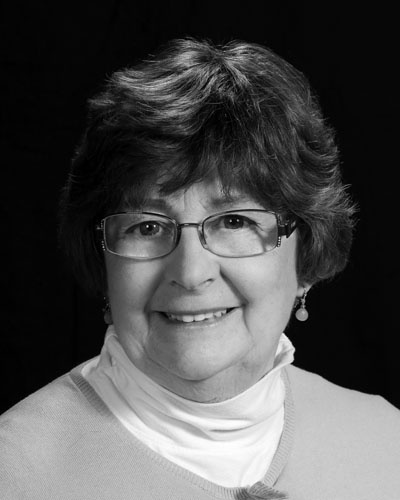 JoAnn Gidos (Properties Designer) JoAnn has been designing/providing props to local theaters and schools for more than 25 years. This season, in addition to 33 Variations, she also is working on The Quartet and Lucky Stiff at CP and The Liar at Compass Rose. Some of her favorites include Shipwrecked!, Calendar Girls, and Trying. A thank you to all of the people who have helped her over the years and Mike for his constant support.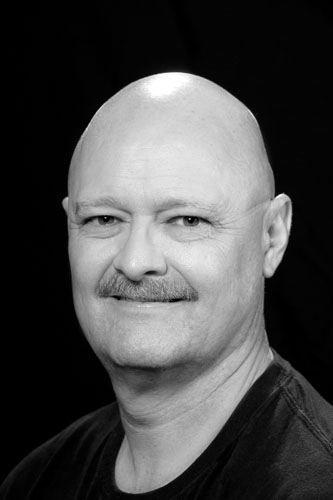 Ernie Morton (Stage Manager) Ernie is thrilled to be working with this exceptional cast. He has served as stage manager at CP for a number of shows since starting off with the 2014 festival of short plays. When Ernie is not running around backstage at CP he drives back and forth to DC, where he works as an analyst for the Coast Guard when he's not playing saxophone with the Coast Guard Headquarters big band, The Cutters. In his infinitesimal spare time he looks for golf balls, usually finding ones other people have lost, not the one he played last.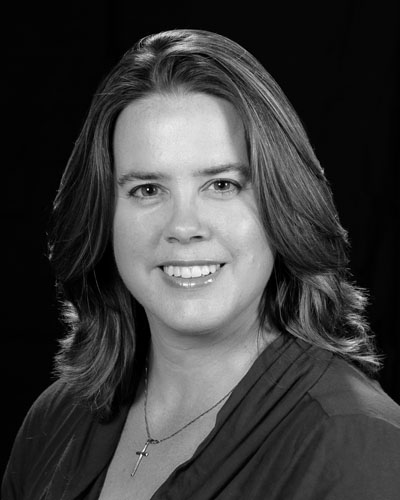 Shirley Panek (Co-Producer/Assistant Director) Although she has been with Colonial Players since 2010, this is the first producer role and assistant director role for Shirley at CP. Previously, she has been seen onstage (most recently: Good People, Rocket Man, Superior Donuts) and offstage as both lighting designer and stage manager for various shows. She is excited to work on this beautiful and complex show with an amazing team of actors, designers, and production team. "Thanks to Terry for letting me be a part of the team, and a huge thank you to Judi Wobensmith, who joined the team as co-producer to share her expertise to this new producer. Love to Jeff and Alice and Emma.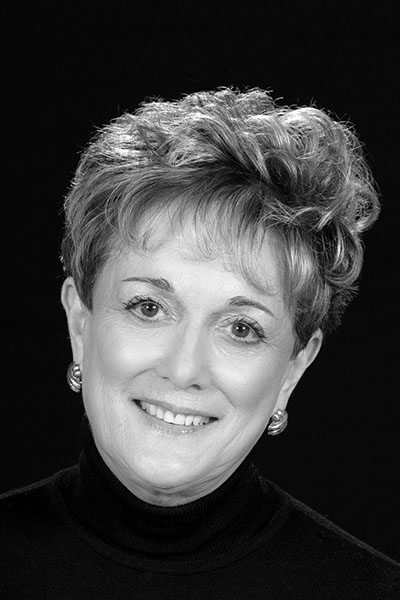 Judi Wobensmith (Co-Producer) Judi has been involved in more than 200 productions in the Annapolis/DC area both on and off the stage. She has produced shows at Colonial Players, including this season's Shiloh Rules, Annapolis Summer Garden Theatre, and Petrucci's to name a few. Previous directing credits include: A Christmas Carol (four times at CP), The Music Man, Gigi, The King and I, Carnival, Marriages, Something's Afoot (at Colonial Players and 2nd Star Productions), The Sunshine Boys, and Mrs. California, among others. She has served three terms on the Board of Directors at CP, Annapolis Summer Garden Theatre, and Children's Theatre of Annapolis. Judi has appeared in various TV commercials and documentaries. This season she serves on CP's artistic and production teams. Judi spends her spare time working at the House of Delegates in Annapolis.