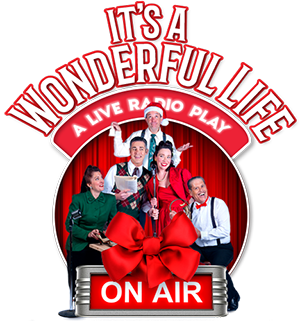 Adapted by Joe Landry
From the Screenplay by Frances Goodrich, Albert Hackett,
Frank Capra, and Jo Swerlingritten by Moises Kaufman
Directed by Scott Nichols
Produced by Tim Brown
Performance dates:
December 1 - December 10, 2017
Run time: 1h 30m
This beloved American holiday classic comes to captivating life as a live 1940s radio broadcast. With the help of an ensemble that brings a few dozen characters to the stage, the story of idealistic George Bailey unfolds as he considers ending his life one fateful Christmas Eve.
To download the production postcard for It's A Wonderful Lifeto share with your friends, visit the Downloads page of our website and look under the Production Postcard heading.
About the Director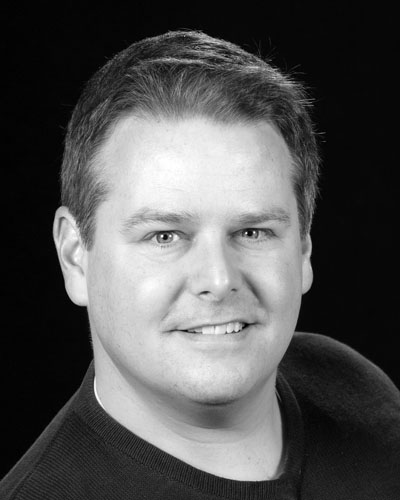 This is Scott Nichols' third time directing at Colonial Players, having directed Boeing Boeing in 2016 and Rocket Man the previous season. He also directed Queen of the Northern Monkeys and Hamlet, Act VI during CP's one -act festivals. Scott was seen on stage last year as Babbybobby in The Cripple of Inishmaan, and previously appeared as Sheriff Reynolds in Bat Boy, Wigs in Enter the Guardsman, Max in Lend Me a Tenor, Olf in Incorruptible, Birdy in Terra Nova, and various roles in Under Milkwood. He was also in Dignity Players' productions of Gross Indecency: the Three Trials of Oscar Wilde and the two-person Stones in His Pockets. Other favorite roles include Linus in You're a Good Man, Charlie Brown and Little Mary Sunshine in Chicago (both at Annapolis Summer Garden Theatre), Phillip in The Lion in Winter, Don in Butterflies Are Free, and various roles in Jacques Brel. Scott would especially like to thank his husband, Jason, for always providing love, patience, and understanding.



About the Playwright
Joe Landry is a playwright, designer, and artist whose plays have been produced throughout the United States as well as internationally. He attended Playwright's Horizon/NYU, founded Second Guess Theatre Company in Connecticut, and is a member of the Dramatists Guild of America. His specialty as a writer is adaptations of famous works of stage and screen which are performed on stage as if the actors were doing a live radio broadcast. In addition to our current production, he has applied this formula to works such as A Christmas Carol, Alfred Hitchcock's 39 Steps, and Meet Me in St. Louis. He even wrote a live radio play about a real radio broadcast -- Orson Welles' famous 1938 War of the Worlds that convinced many Americans that the earth had been invaded by aliens from space. Landry believes the format offers limitless possibilities as each production develops its own approach to the lives of the radio actors and the way they perform sound effects and the musical score. "I love all these rich layers and the way they interact and combine to create a unique shared experience, one where each audience member is painting a picture of each scene in their own head," he said in one interview.



Director's Notes
What a joy it has been to get the chance to work on this heartfelt holiday classic, which has become a cherished holiday tradition for me. Along with so many other Americans, I am inspired by the story of George Bailey, an idealistic man who has given up his dreams in order to help the citizens of his small hometown of Bedford Falls. We suffer along with George, who is despondent because his life is falling apart as his attempts at good works seem to come to naught. And we rejoice with George when on a fateful Christmas Eve, just when things are looking at their bleakest, he learns a valuable life lesson. With the help of his personal angel, Clarence, George discovers that his life has not been wasted -- that he has helped so many people in ways large and small and that Bedford Falls is a better place because of him. It is this theme which resonates with people and makes this story so special. Our lives are filled with disappointment, failure, and crisis, and often these are the only things we can see. But it is then that we need to take time to reflect on all the George Baileys who have had a profound effect on our lives and on those whose lives we have affected.
In Joe Landry's adaptation, this well-known story gets an interesting twist as it is set as a 1940 radio play where all of the characters are played by only five actors. Moreover, in the spirit of radio shows of the period, the vast majority of sound effects are created in the studio by the actors themselves. I especially like this way of telling the story as it not only illustrates the versatility and creativity employed by the cast and crew of these radio plays, but lets the audience in on the "pretend." Have a joyous holiday season, and may your guardian angels get their wings.
– SCOTT NICHOLS
The Cast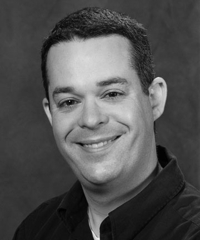 Dann Alagna (Clarence, Martini, Sam Wainwright, and others) - Originally from New York but raised in South Florida, Dann first found the stage at age 12-ish after his mother tried virtually everything else to get him to focus. Dann has performed in dozens of community theater productions, including Alone Together, Grease, Sly Fox, and Greetings and is thrilled to be back in-the-round at CP, six years after his WATCH-nominated turn in Cinderella Waltz as Zed the Village Idiot. Yeah, you read that right. Other CP credits include Earth and Sky and 33 Variations. Dann is the director of Free Range Improv in Annapolis and is beyond proud of his troupe, which has received three consecutive Rammie Awards from Rams Head for best comedy show of the year. They have a website. Dann remains grateful to be included on the stage with such an amazing cast and thanks Director Scott Nichols for including him on this fun and crazy holiday adventure.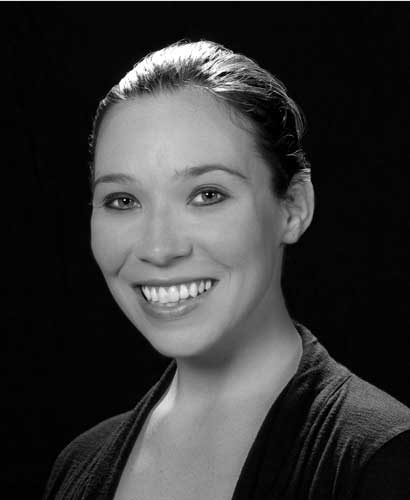 Erin Leigh Hill (Mary Hatch Bailey) - Erin is thrilled to be back onstage with some of her favorite people in It's A Wonderful Life. Erin was last seen in Sex, Drugs, Rock & Roll, directed by Paul Vallaeu. Previous roles include Ms. Moriarty in Sherlock's Last Case, Jo Galloway in A Few Good Men, Sara in Earth and Sky (WATCH nomination), Babs in Mrs. California, and Alais in A Lion in Winter. A native New Yorker, she is so blessed to have formed a Maryland family at Colonial Players. Erin is a reading specialist with Anne Arundel County Public Schools, where she uses theater and performance as a teaching strategy to build life-long learners. By far, her greatest role is that of "Mommy" to her beautiful, inquisitive daughter, Teagan, who has clearly inherited her theater gene. She thanks Scott, the entire cast and crew, and all of her family for making life so wonderful. "I'm the smart one."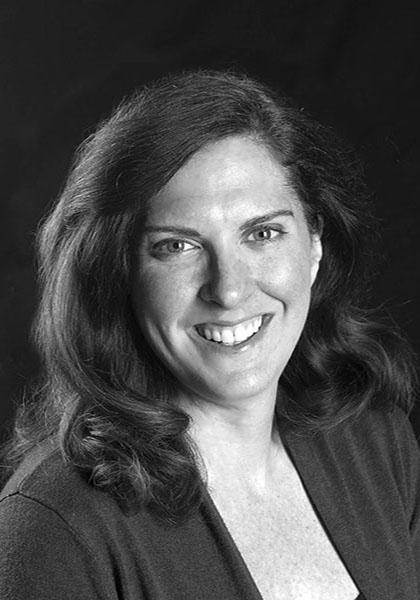 Mary C. Rogers (Violet Bick, Rose Bailey, Zuzu, and others) - Mary is thrilled to return to the stage of Colonial Players for the first time since her appearance six years ago in The Diviners. She has worked onstage, backstage, and everywhere in between with a number of area community theaters, including Prince George's Little Theatre, Greenbelt Arts Center, and Dignity Players of Annapolis. Some of Mary's favorite roles include Maggie in Red Herring, Aunt Bella in Lost in Yonkers (WATCH nomination), and Hilary in Tribute. Mary would like to thank Scott for trusting her with this challenging and wonderful role and the fantastic cast for being so insanely fun and talented. Finally, thanks to her amazing and supportive partner, Abner, for being awesome in every way. This performance is dedicated to Legs and Little Butterfly.
Timothy Sayles (Mr. Potter, Joseph, Uncle Billy, and others) - This makes an even dozen appearances for Tim on The Colonial Players stage. CP regulars may remember him as a gifted but intimacy-challenged jazz trumpeter in Side Man, a Romanian bad guy in Watch on the Rhine, a Chicago bookie/thug in Superior Donuts, or Daddy Warbucks in the musical Annie. He has also performed at several other local theaters, and in 2014 earned a WATCH nomination for best cameo in a musical for the part of Rudolph in 2nd Star Production's much decorated version of Hello, Dolly! Formerly editor in chief of Chesapeake Bay Magazine (1996 to 2014), Tim is now an editor at the Bay Journal, a monthly newspaper covering Chesapeake environmental issues since 1995. He thanks Scott Nichols for trusting him with such a marvelous multi-tasking role — and also stage manager Bernadette Arvidson for keeping this wonderfully wacky cast, all dear friends, on mission. And on tempo (inside joke). "To my brilliant children, loving siblings, and sweet, sweet friends, who helped me find joy again, I love you all beyond words. And, no, the irony — if that's what it is — of doing this particular play at this particular time is not lost on me. It is indeed a wonderful life."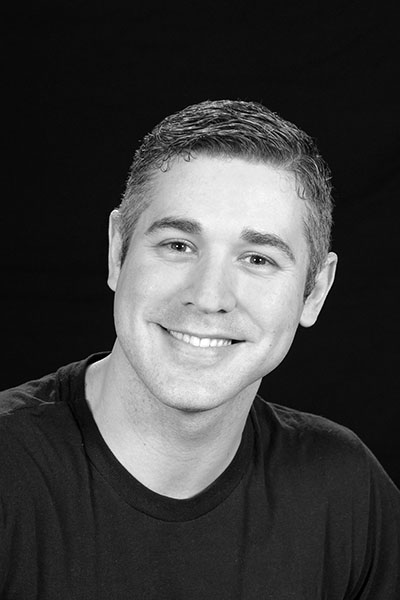 Jason Vellon (George Bailey) - Jason is thrilled to be back at Colonial Players and in such a unique take on this classic tale. You might have last seen Jason as Guido Contini in last season's musical, Nine. Before that he was part of the cast of Calendar Girls in the dual role of Lawrence/Liam. Other CP roles have been Goat in The Robber Bridegroom; Shep in Bell, Book and Candle; and Clifford Glimmer in Side Man, which earned him a nomination for best actor by the WATCH Awards. He also has performed at other local theaters, including Annapolis Summer Garden Theatre, Moonlight Troupers, Chesapeake Music Hall, Dignity Players, Standing O Theater, and was cast in Signature Theater's Pacific Overtures. Jason was trained at the American Music Dramatic Academy in NYC, which is where he performed professionally in commercials, stage, and film. He would like to thank Scotty for having faith that he could take on such a familiar role and make it his own. Special thanks also go out to Bernadette for keeping us all on track and to the entire production team. "You guys rock!!" Also, to his cast: "It has been such an honor to perform with all of you. I am honored to be on stage with you." Jason dedicates his performance tonight to his family, who have always been there, and to his friends, who always listen. "Love you all. To Mikey and Aunt Kathy, this one's for you. Merry Christmas everyone!!!"
The Production Staff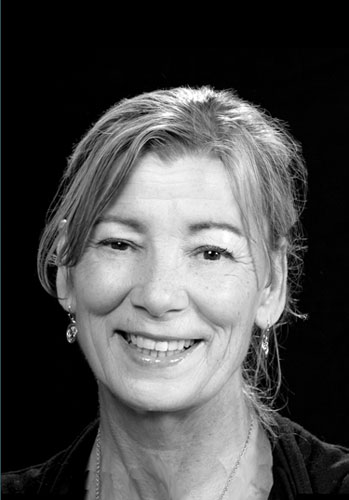 Bernadette Arvidson (Stage Manager) Bernadette is overjoyed to be stage managing this year's Christmas production. She last stage managed with CP (and received a shared WATCH Award for Best Play) for Who's Afraid of Virginia Woolf? Bernadette has stage managed for Crystal Gayle, The Artie Shaw Orchestra, The Russian Ballet Theatre Company, Chesapeake Arts Center Opening Gala, The United Way Fundraiser, and an adorable Irish stepdancing troupe whose name temporarily escapes her. Bernadette has also stage managed a number of local community theater productions: "That's where the fun REALLY is! Merry Christmas, and enjoy the show!" As ever, Bernadette thanks God for all the good in her life. Nana dedicates this production to Molly.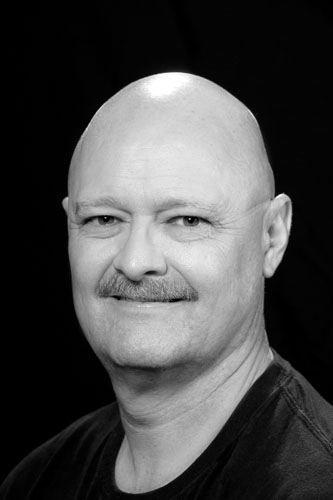 Ernie Morton (Lighting Designer) Ernie is thrilled to be working as a lighting designer for this Wonderful show. (You see what he did there.) Big thanks to Alex and Scott for giving him this opportunity. Ernie has served as stage manager at CP for a number of shows since starting off with the 2014 One Act Play Festival. When Ernie is not running around backstage at CP he drives back and forth to DC. There he works as an analyst for the Coast Guard, when he's not playing saxophone with the Coast Guard Headquarters Big Band, The Cutters. In his infinitesimal spare time he looks for golf balls, usually finding ones other people have lost, not the one he played last.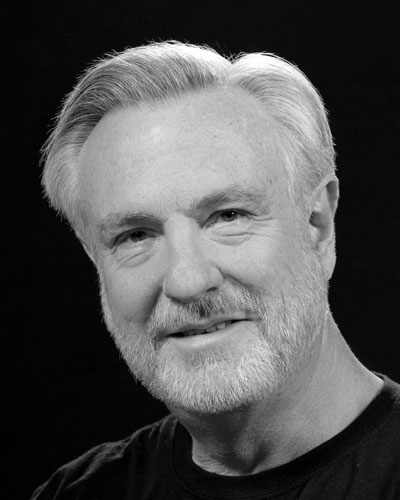 Tim Brown (Producer) Tim most recently was producer for Vanya and Sonia and Masha and Spike. He also has been involved in a variety of back stage roles for previous shows, including lighting assistant and programmer for Nine, stage manager for A Christmas Carol, lighting assistant and programmer for Sex, Drugs, Rock & Roll, and assistant producer for Boeing Boeing. Tim claims to have found that the perfect way to spend his retirement-enabled free time is to support his long-time favorite theater - Colonial Players. He sends thanks to all the wonderful people at this theater who have been so welcoming and fun to work with.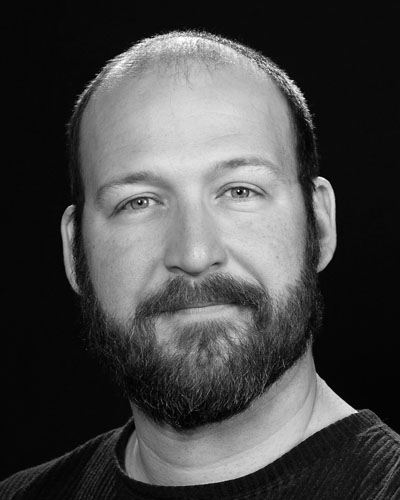 Ben Carr (Assistant Director) This marks Ben's first production in a non-actor role. Previously he has appeared on stage at CP in numerous shows such as Dog Logic, These Shining Lives, Death of a Salesman and Good People. He would like to thank Scott for asking him to be a part of such a wonderful show and wishes everyone a joyous holiday season.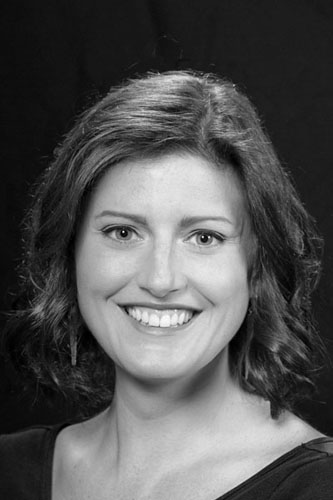 Christina McAlpine (Costume Designer) Christina is happy to be back for such a wonderful show working with such a wonderful cast and crew! Being an avid vintage lover, she has enjoyed all the research and sewing for this classic 1940's show. Last season she costumed The Cripple of Inishmaan, God of Carnage (Compass Rose Theater) and also helped design/sew the Grand Canal costumes for Nine. Previous costume design credits at Colonial Players include: Boeing Boeing (WATCH nominated for Hair Design), Dead Man's Cell Phone, and The Curious Savage. Christina holds a BFA in Theatre from the University of West Florida. By day Christina loves working in the veterinary field, while at night she designs and manages her own Vintage & Vintage Inspired shop on Etsy.com. "Many thanks to all my friends here at Colonial who always make this place feel like home. Love to Yanick for always being so supportive and patient with me! Love you babe!"