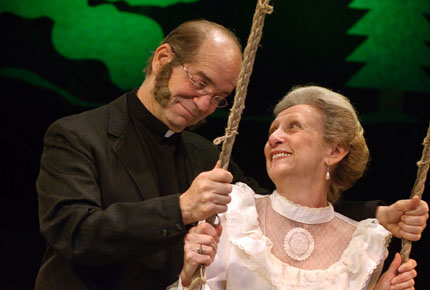 Colonial Players needs YOU!
Have you ever considered how many different jobs are needed to run a theater or bring a play to the stage? Review our list of Volunteer Tasks for a description of some of them.
When you see one or more that strike your interest, please let us know and we will connect you with the right person. Simply fill out this Online Volunteer Form, and click Submit at the bottom of the form!
You can also download our Volunteer Information Form from our downloads page, fill it out, and drop it off at the theater or send it in to us at Colonial Players, ATTN: Human Resources – Volunteer Form, 108 East Street, Annapolis, MD 21401.
Alternatively, simply type the information requested on the form in an email and send it to This email address is being protected from spambots. You need JavaScript enabled to view it..
On all replies, PLEASE include your name, day and evening telephone numbers, email address, and indicate which area(s) you'd like be involved with.